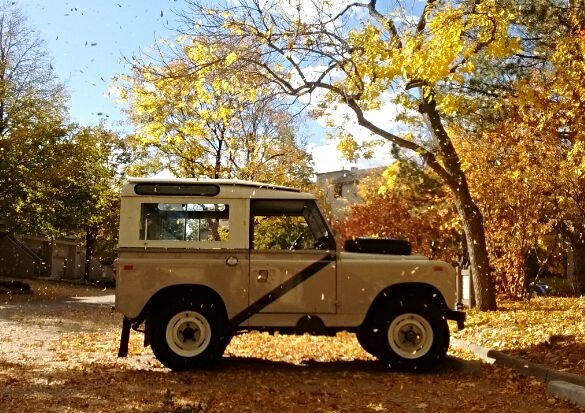 1961 Series II Landrover. These are super rugged, dependable, "go anywhere" legendary vehicles. Perfect for your mountain cabin/home or ranch.  If Roy Rogers had been English this would have been his "Nellybelle"!  88″ wheelbase; original 4 cylinder gas engine; 4 WD with lockout front hubs; high/low transfer case; 4 speed transmission. Seats seven. Has removable full metal factory Safari top with roof and side door windows and a swing "man door" tailgate (pictured above) as well as a galvanized factory frame for a canvas top and a pickup style tail gate  (see other photos).
JUST SOLD – THANK YOU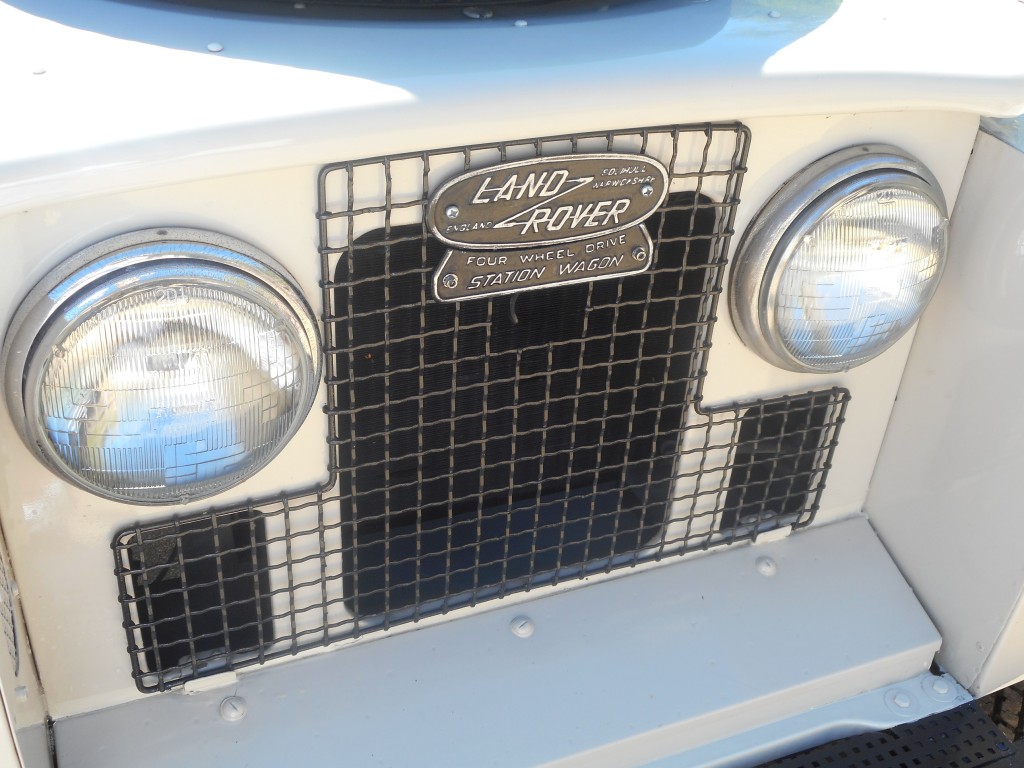 Great running truck; ready to go!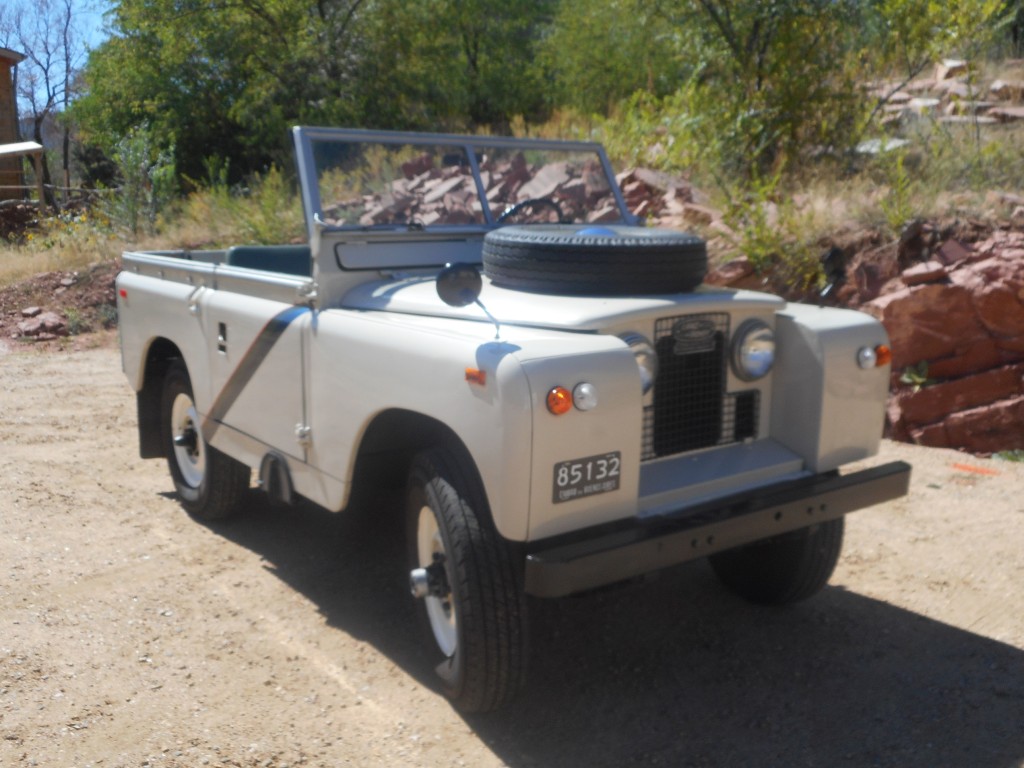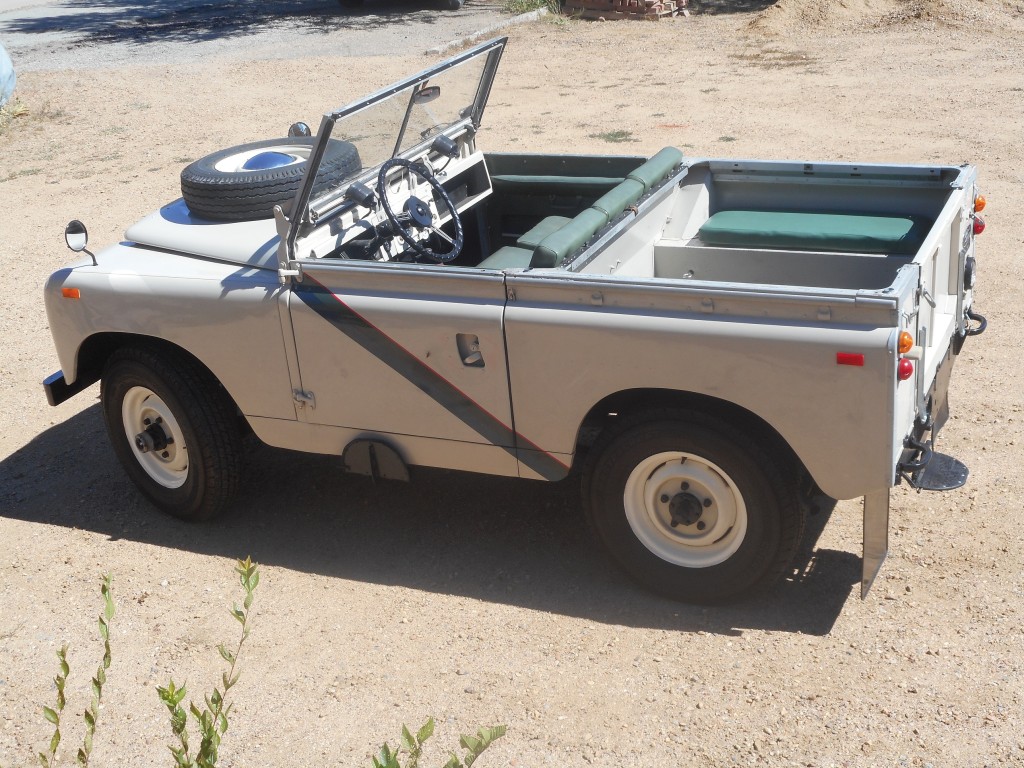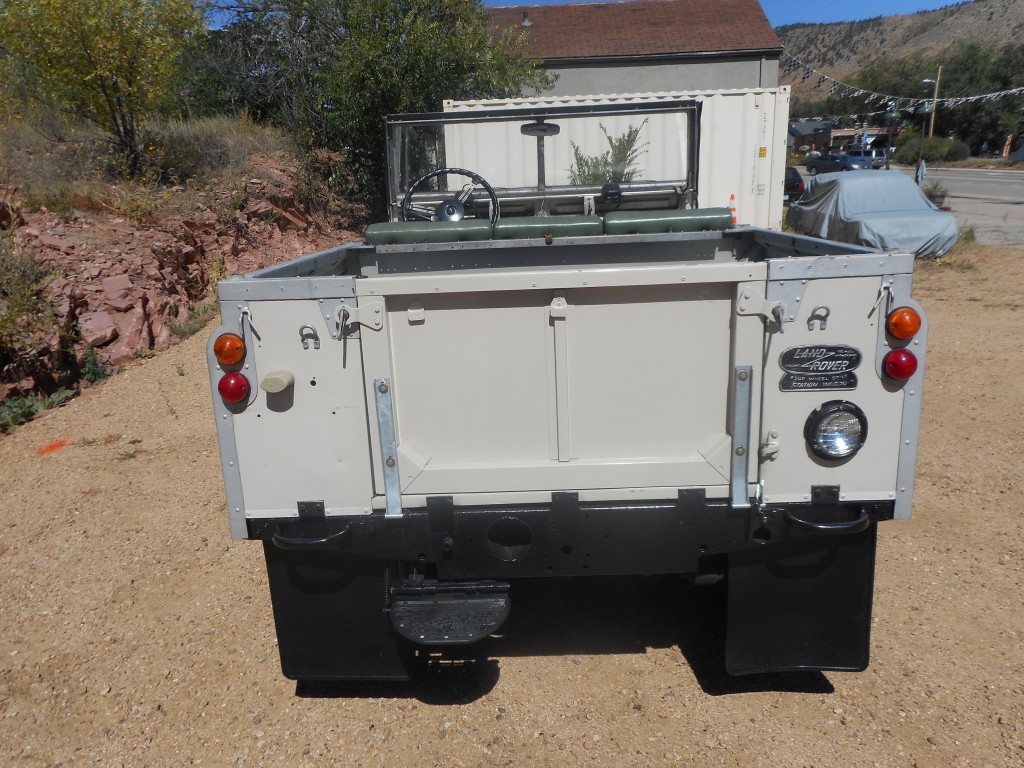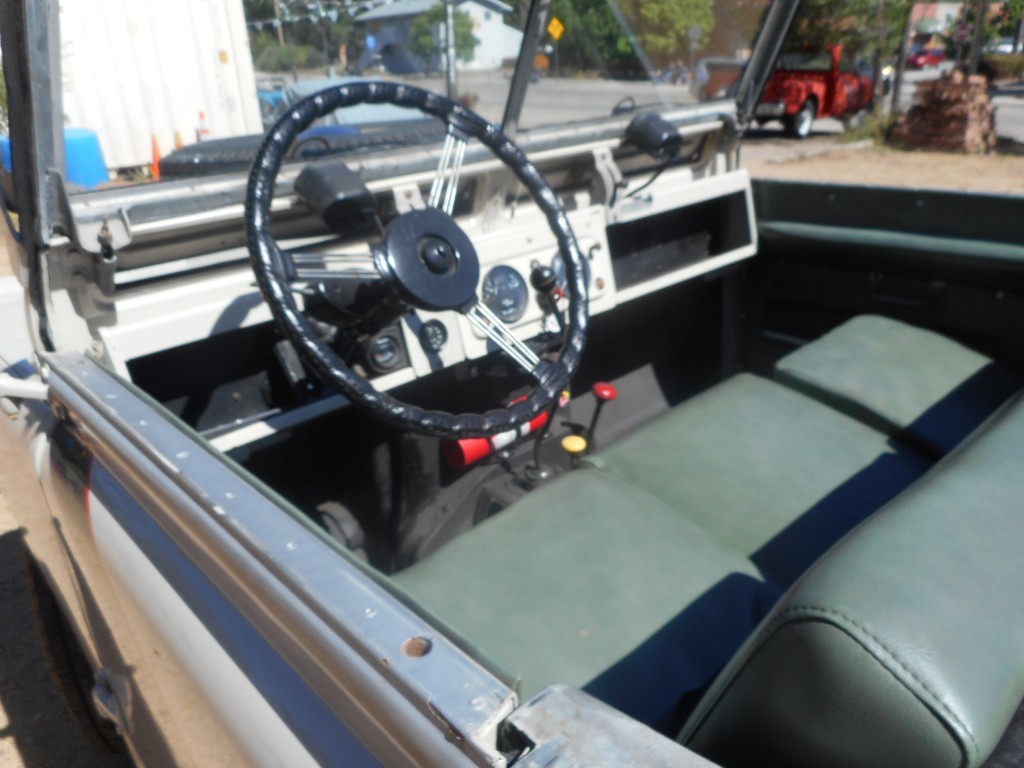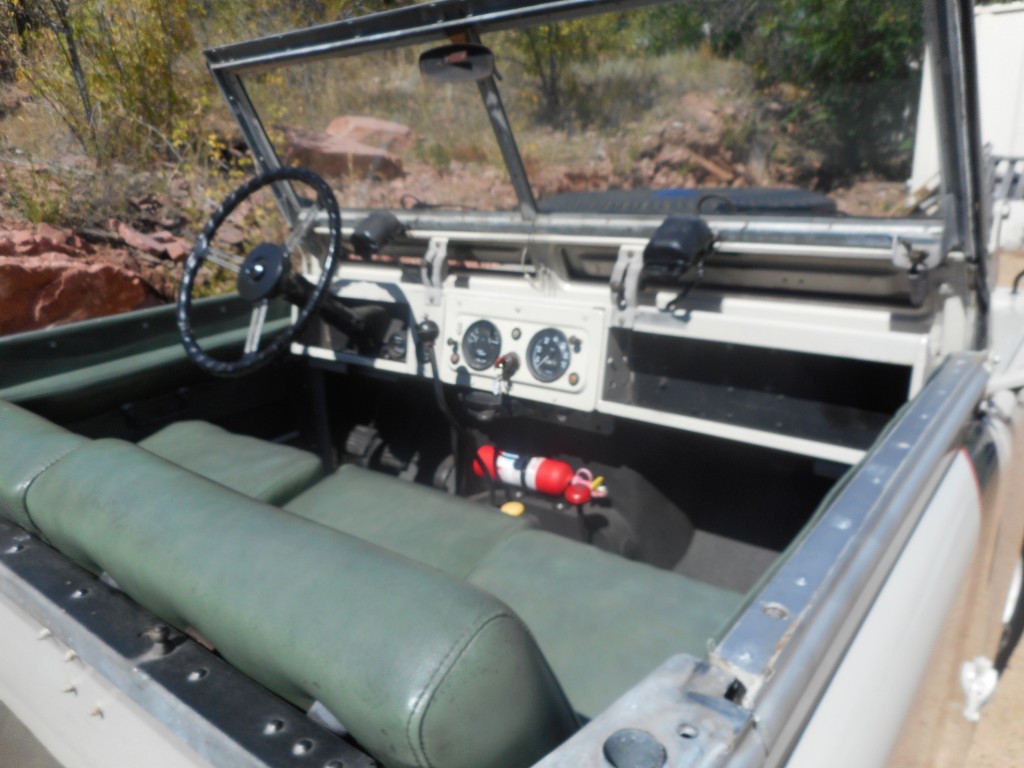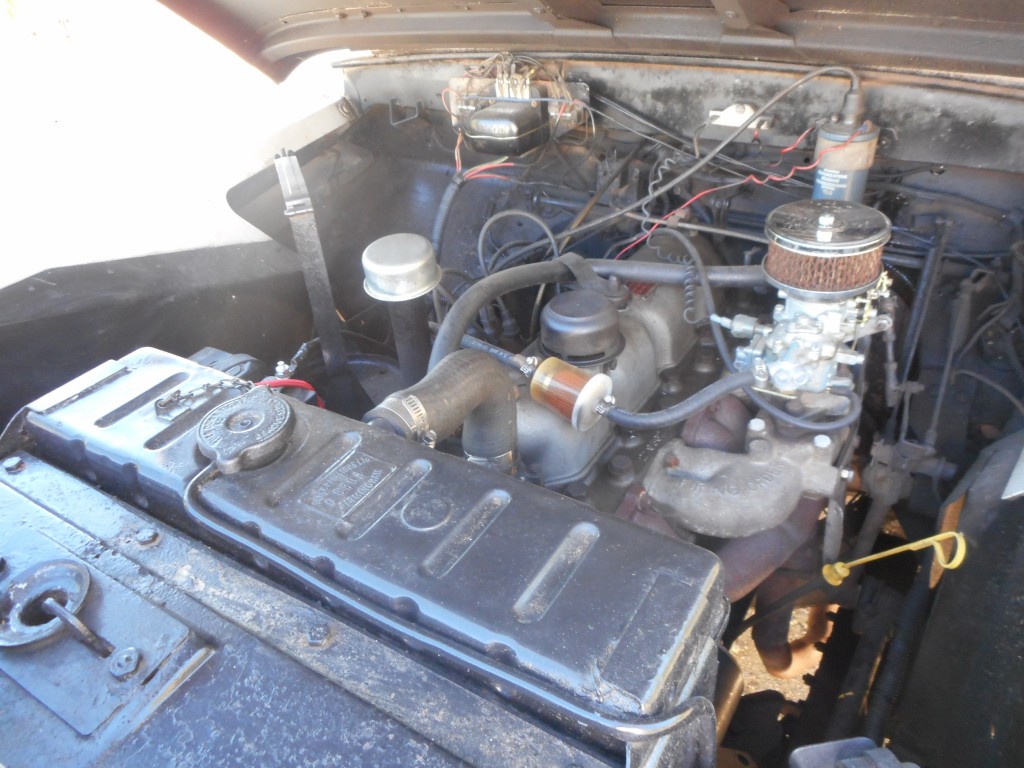 Durable and easily serviced original 2.5 litre in line 4 cylinder gas engine.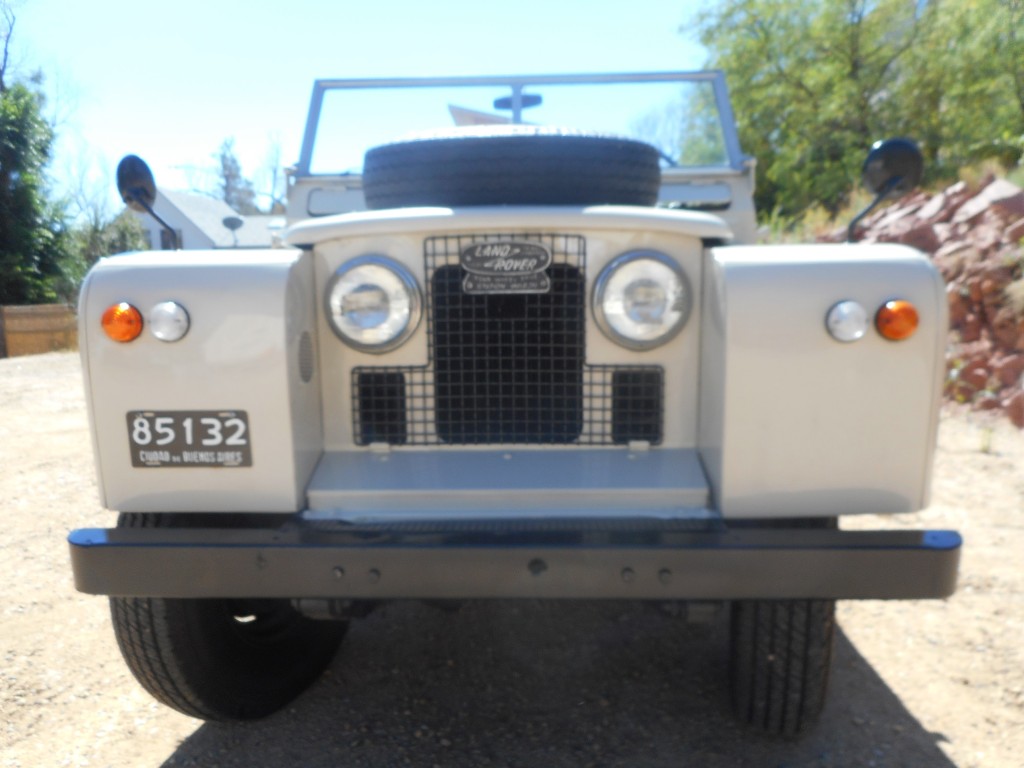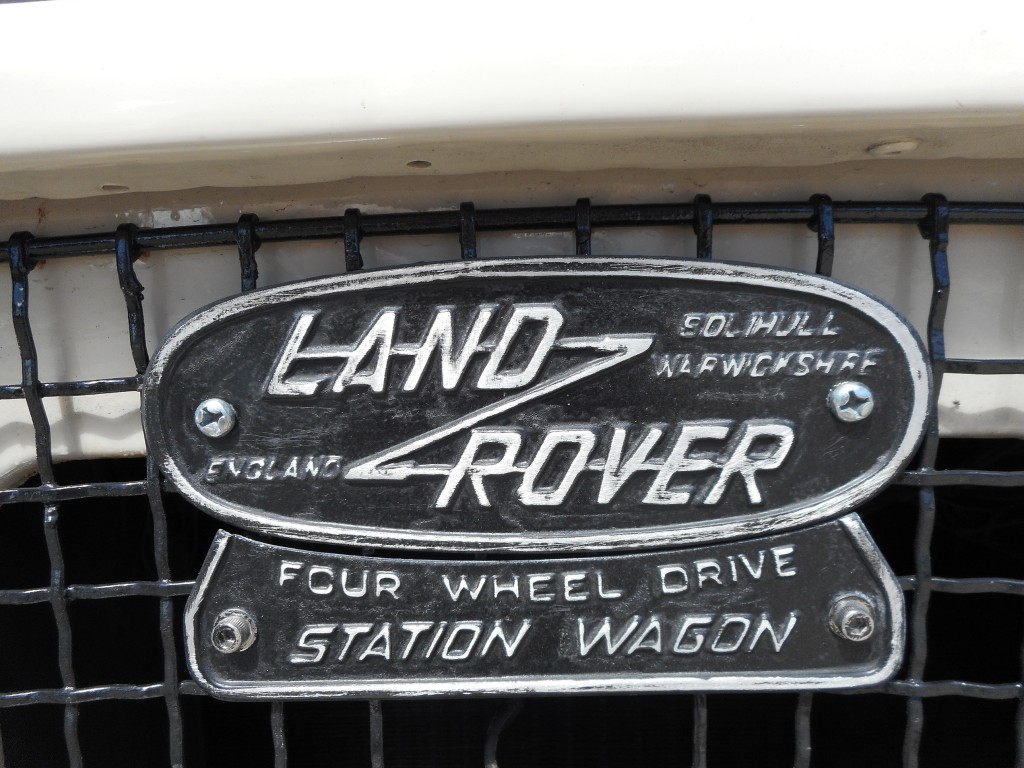 The Real Deal. From Solihull to Buenos Aires to Lyons with a few points in between! What are your destinations?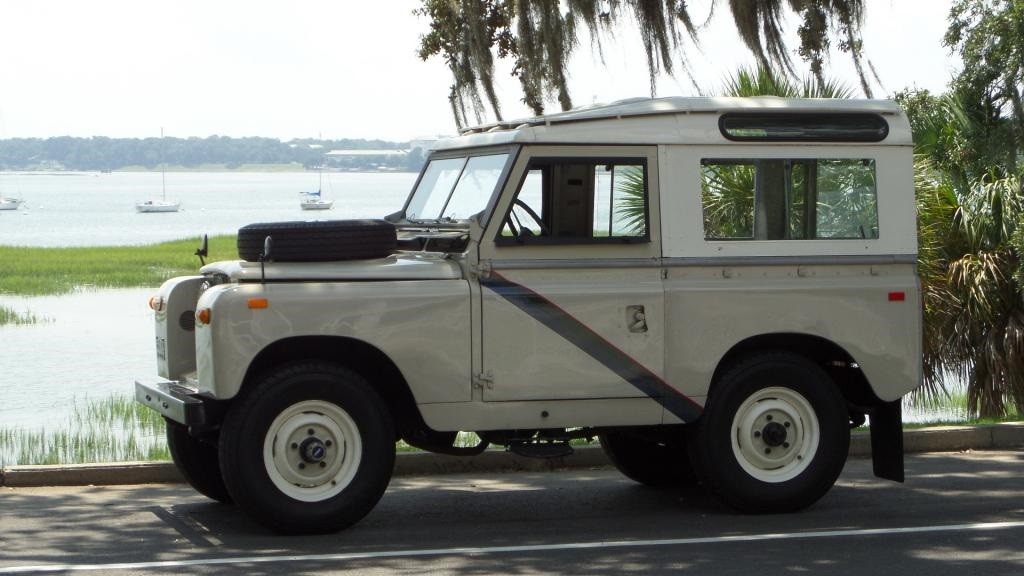 Pictured above is one type of canvas soft top available. These run between $ 450 – $ 900 depending on number of windows, etc. and are readily available, custom made for Landrovers. The frame for this type top and the pickup style tailgate are included with the truck.
Original Owners Manual with truck too!