1988 Volvo 240 DL For Sale. Clean, local car (sold new by Mark Volvo, Aurora, CO; serviced at Swedish Motors, Boulder, CO; have service records). Straight, not rusty, runs and drives very well. This car would be a super safe, dependable student/first driver car; or a reliable commuter, second car. This Volvo features the indestructible 4 cylinder "red block" engine and an automatic transmission; a very economical car to own and drive (mid to high 20's average mpg).
Some of the highest mileage cars in the world are Volvo 240's. This one has 249,028 miles (just broken in!) and is sold with a clear, Colorado Actual Mileage Title. It has been very well maintained and cared for since new by 2 previous adult owners.
New battery, has all original owner and service manuals, service records/receipts, original sales brochure, tools, jack, two spare wheels for rear snow tires; spare filters, etc..
$ 2,950.00
Body is straight, no accident damage; paint is good.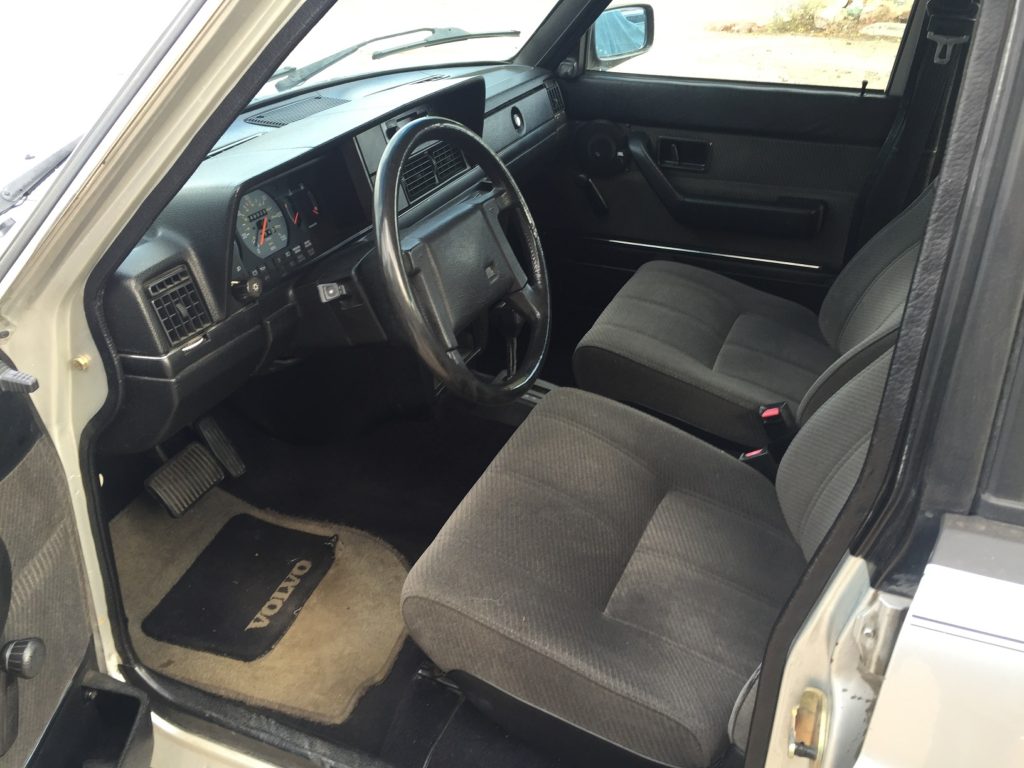 Nice clean, non-smoking, interior in great condition.
Loads of interior space, seats 5 adults comfortably.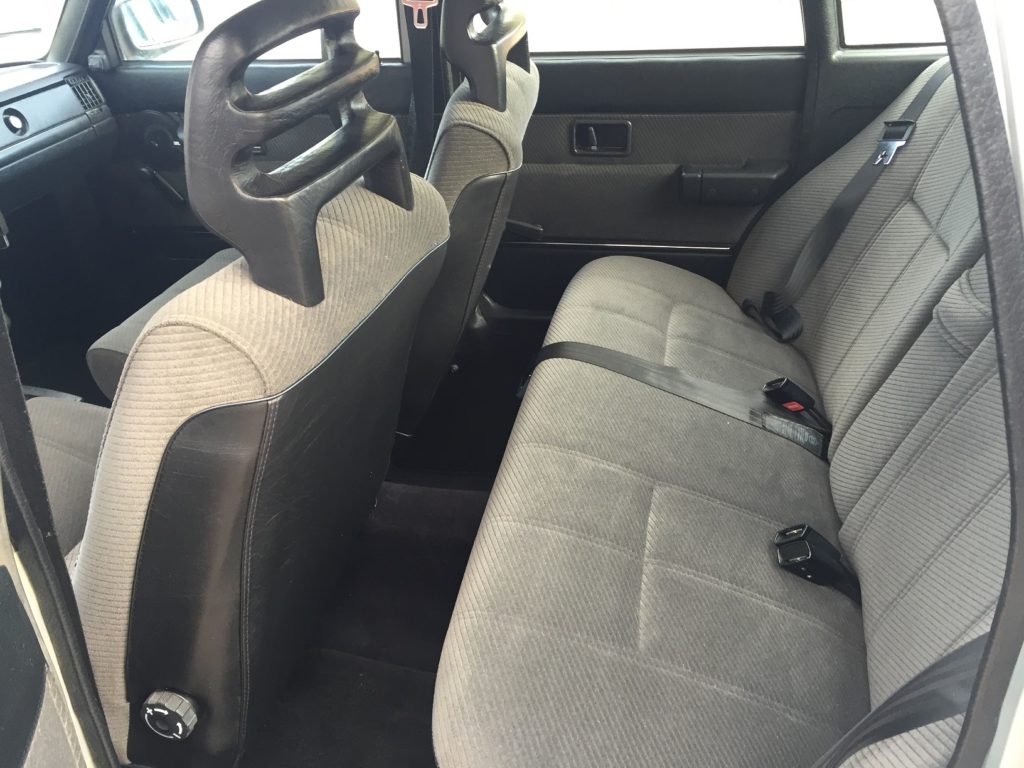 Huge trunk!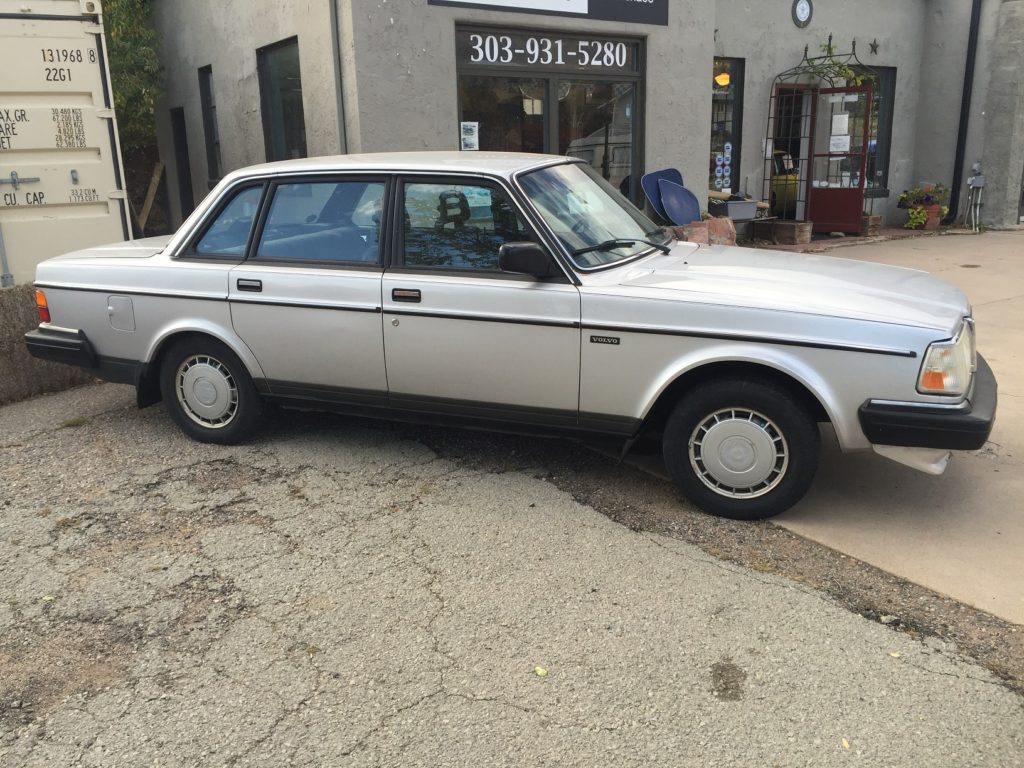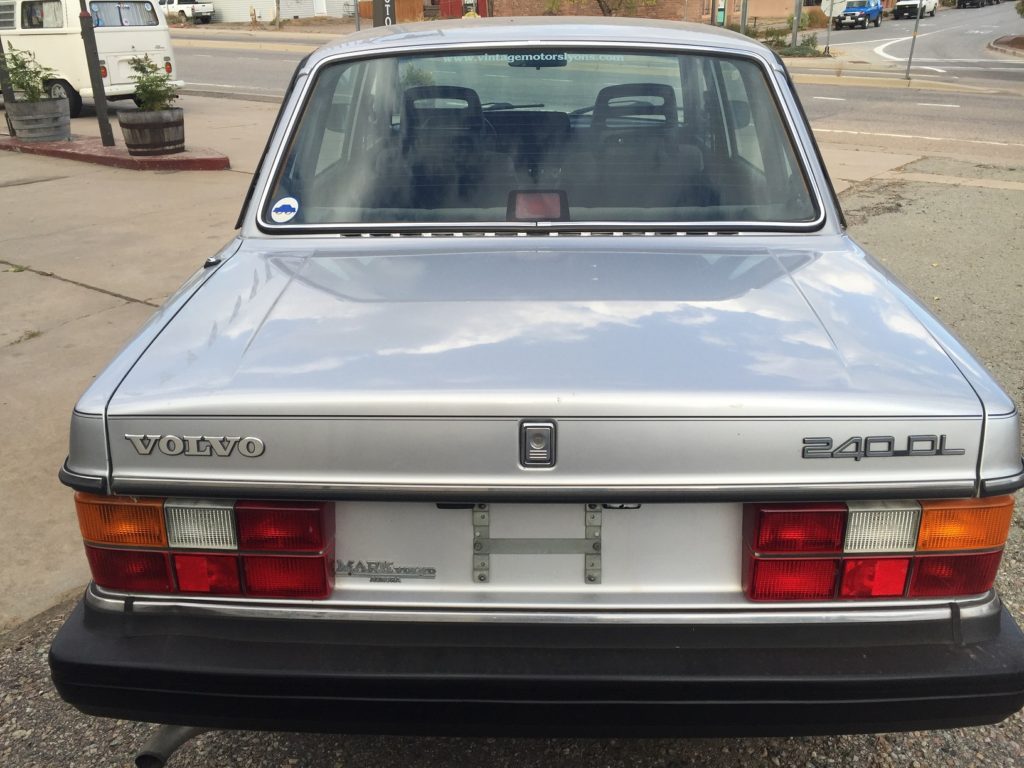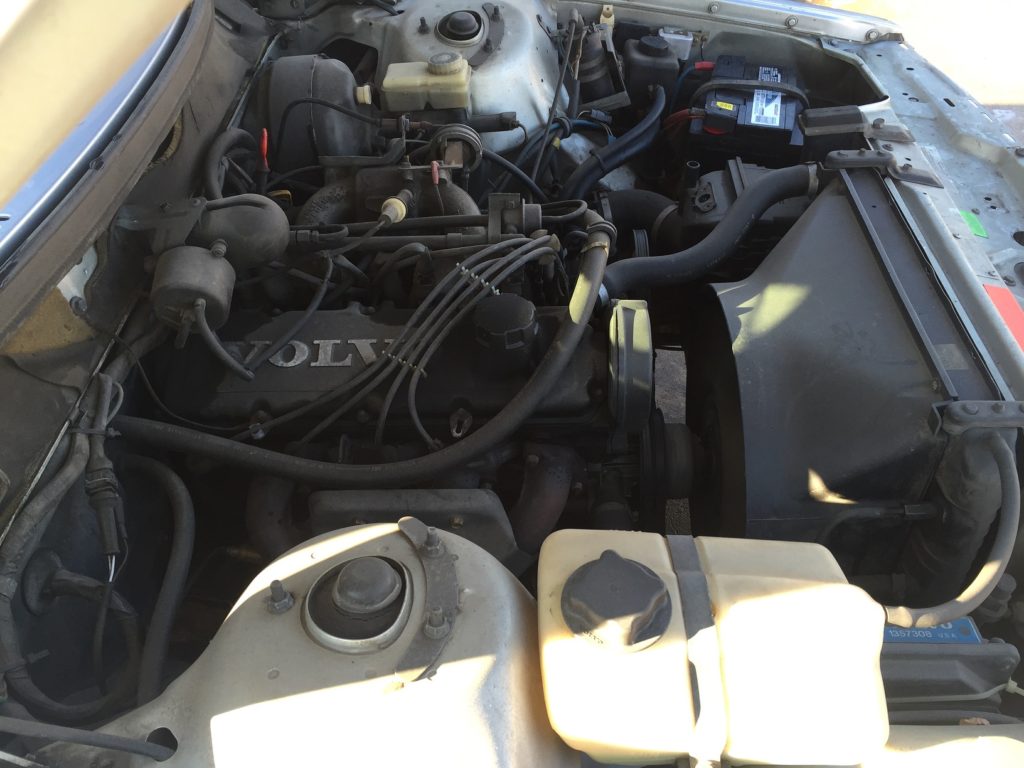 Mechanically this car is in great condition. Engine runs very well no smoke, drips, or noises; automatic transmission shifts smoothly (car has had factory recommended servicing and maintenance). AC needs recharged.  Powered by the wonderful B230F 4 cylinder in line engine; cast-iron block with cylinders bored directly in the block; aluminum alloy cylinder head with a single overhead camshaft and separate intake and outlet channels. Produces 114 hp @ 5400 rpm and 136 ft. lbs torque at 2750 rpm. Engine lubrication is provided by a gear pump driven from the crankshaft. Full-flow type oil filter. Lambda-sond fuel injection.
Simple, easily maintained and extremely durable. This is one of our personal cars which we bought several years ago to loan to our son so our granddaughter could be transported safely !