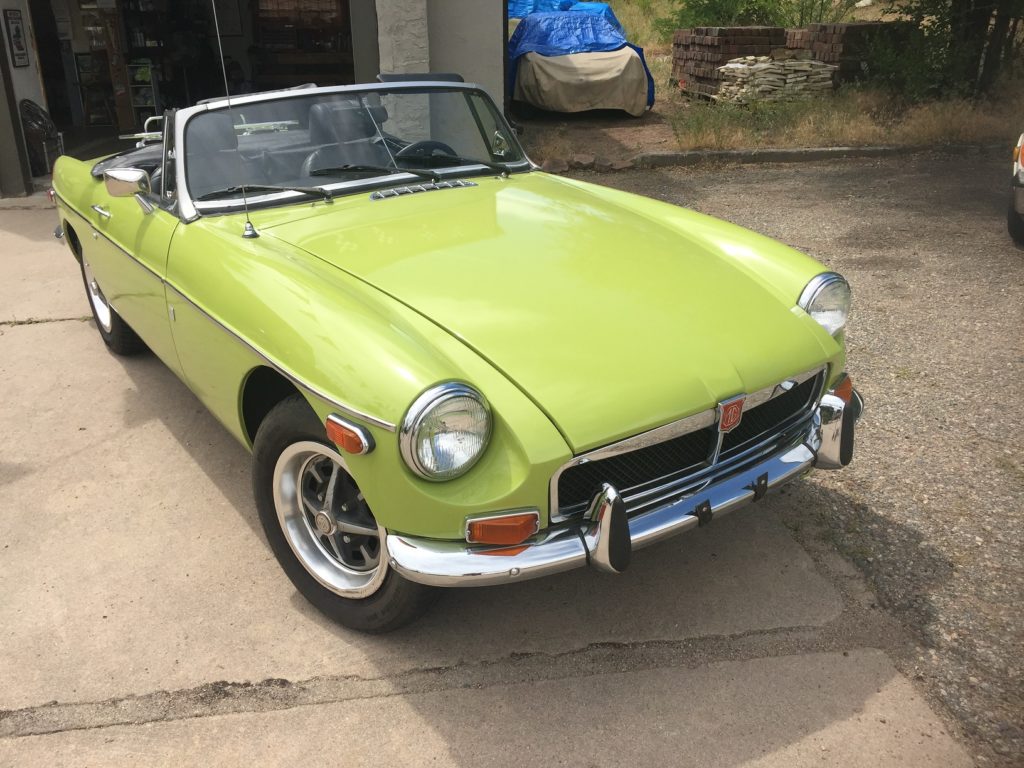 This chrome bumpered "Key Lime" MGB is in very good condition mechanically making for a ready to enjoy driver. This is a very well cared for car. It has been professionally maintained and serviced at one of our very best local MG shops (service records and receipts are with car) for the past twelve years, see details below. Cosmetically there are some normal small wear and tear blems from use but overall this is a really sound and great driving B with "no issues".
JUST SOLD – THANK YOU

The car has a newer (3 yr old) black tonneau and a black top in good condition; along with its jack and top bows in their original wraps in the boot.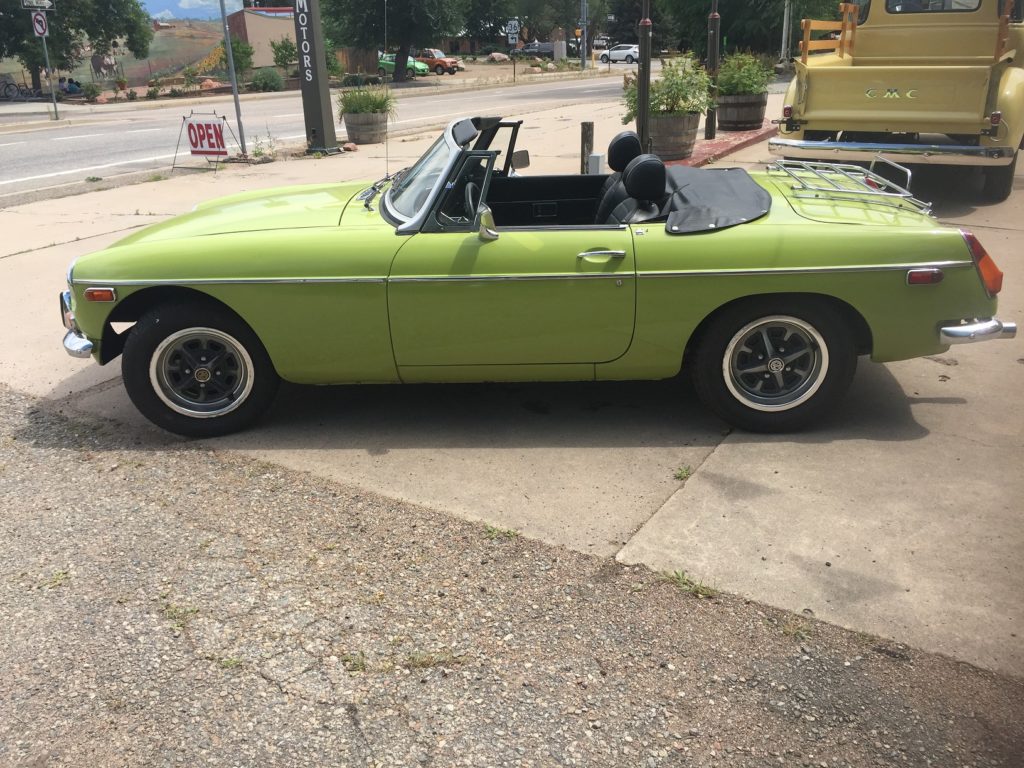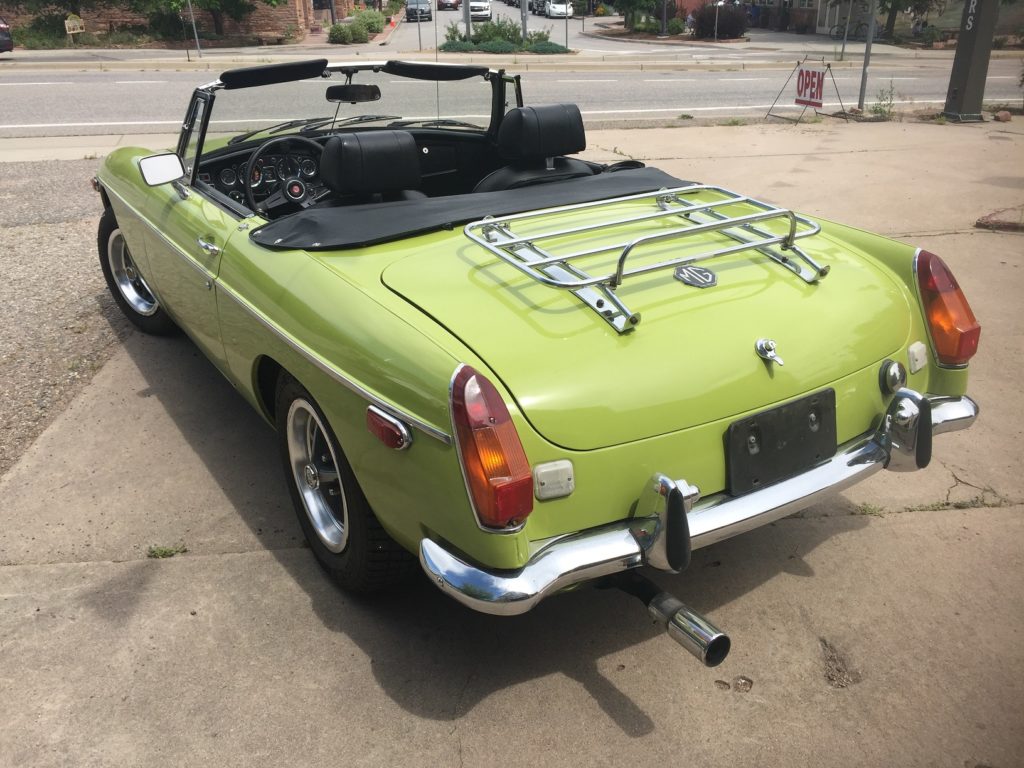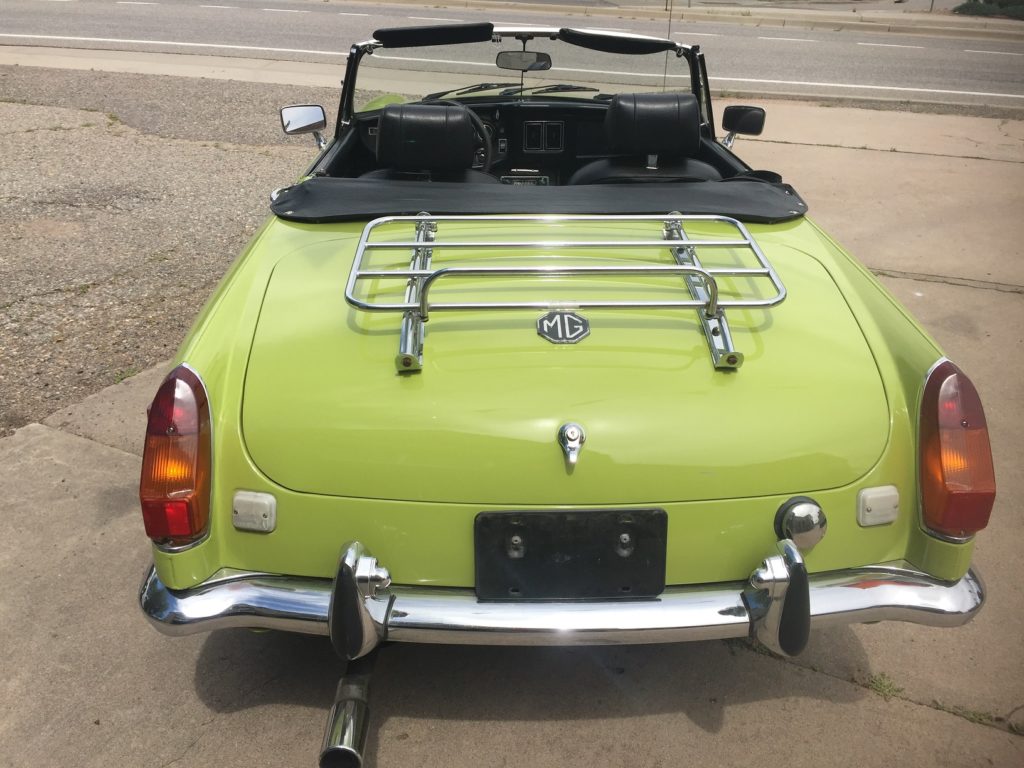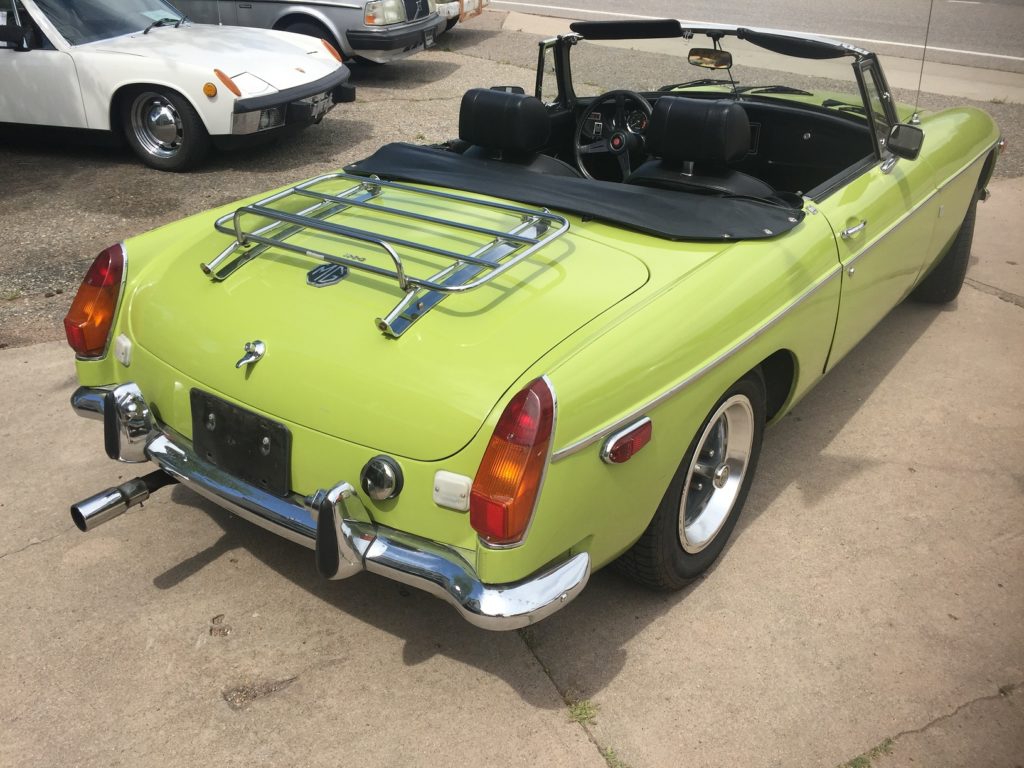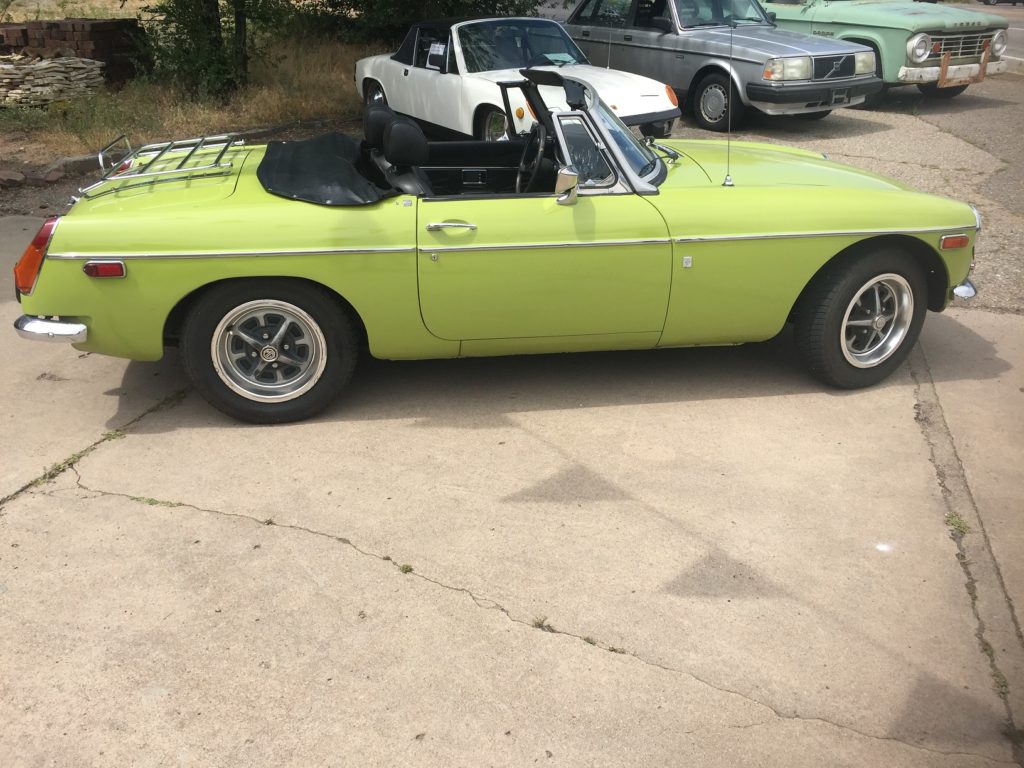 All lights, gauges, electrics in working condition.  New alternator and belt installed just last year. There is a built in battery trickle charger mounted in the boot which is a nice, practical feature for winter storage.
Other than some small wear spots on the left side of the drivers seat back, some carpet wear and a small crack in the dash top (concealed by black tape), the interior is in very good shape.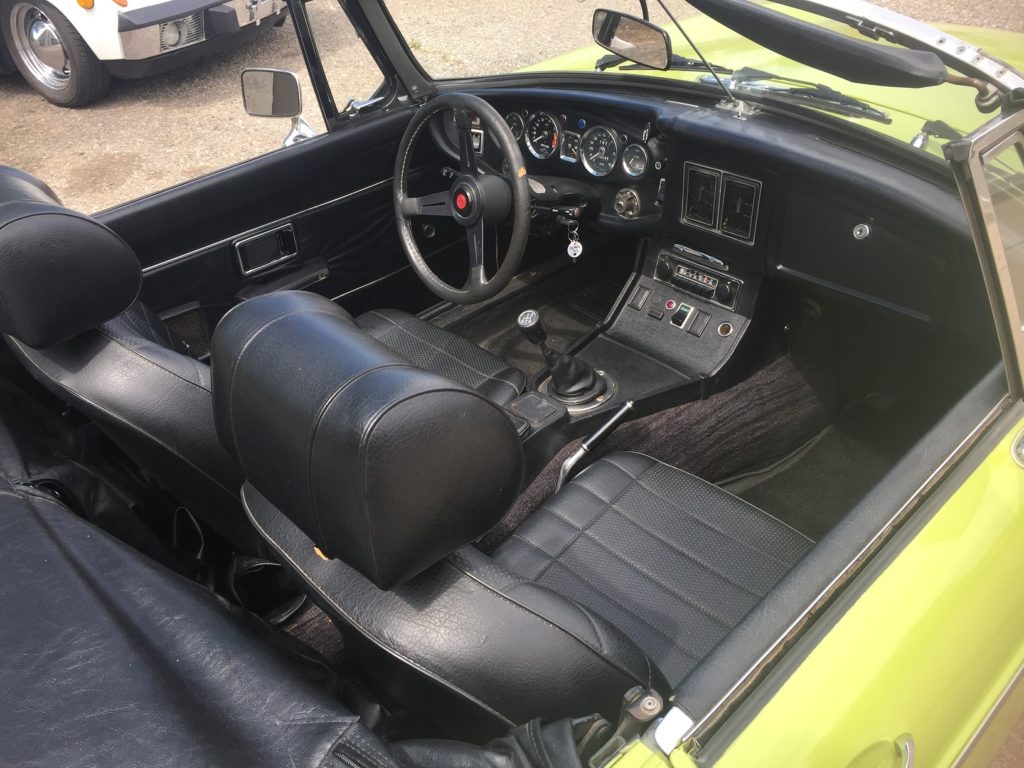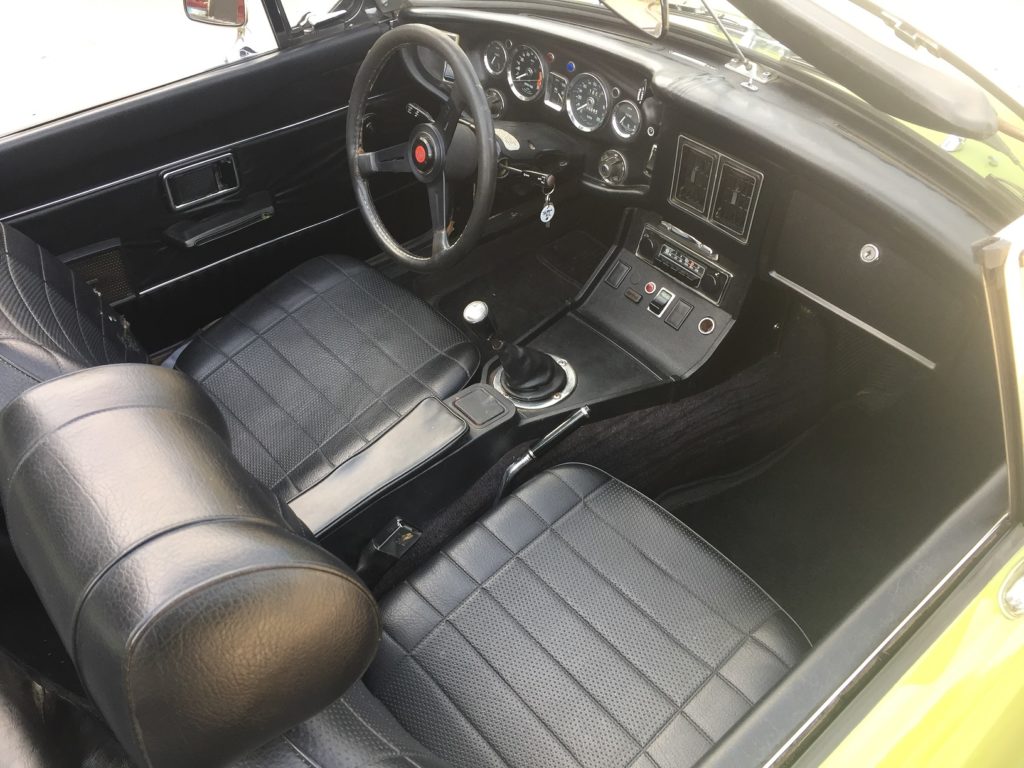 The 1800 cc engine is # 18V5842-L11134 which was professionally rebuilt just a little over 4,000 miles ago in 2005 (receipts and work order with car).
The twin SU carbs were rebuilt 5 years ago; good, practical upgrades include both a spin off oil filter and electronic ignition; a new 13 row oil cooler was installed in 2005. Suspension rebuilt; new hoses, brakes, etc..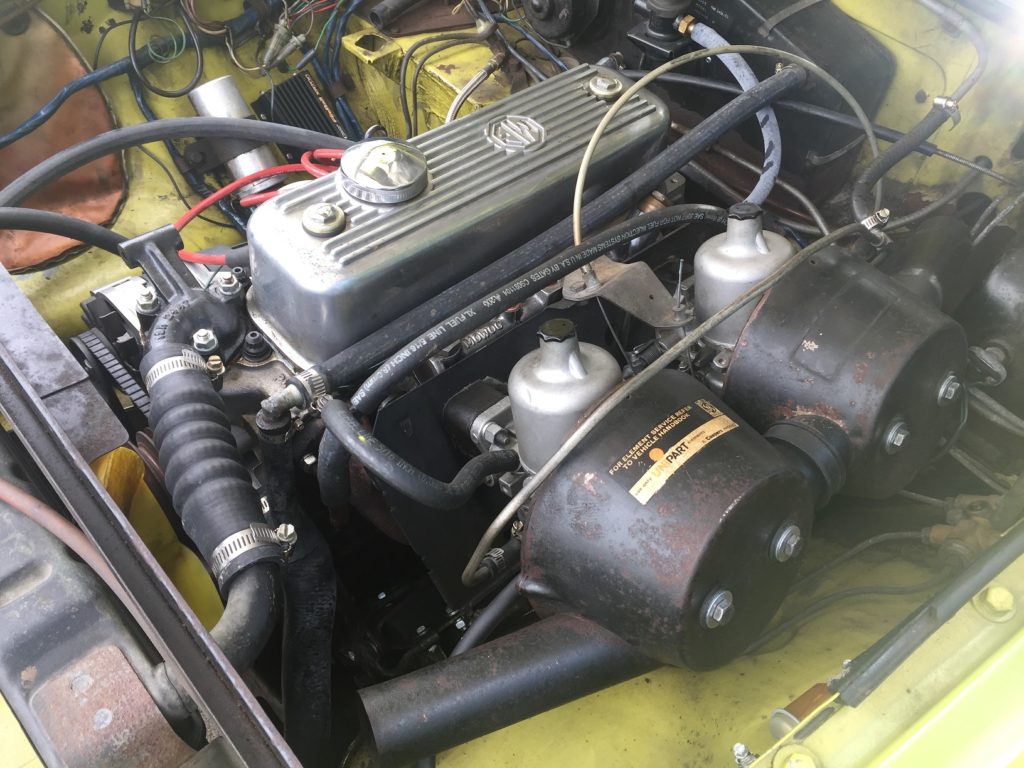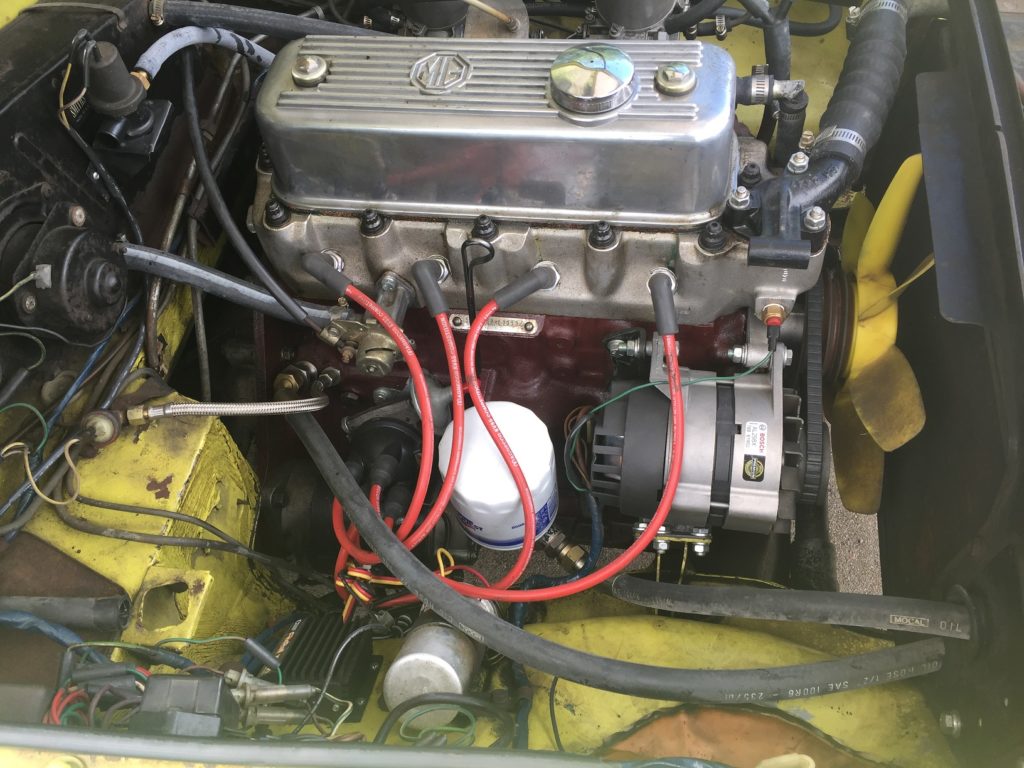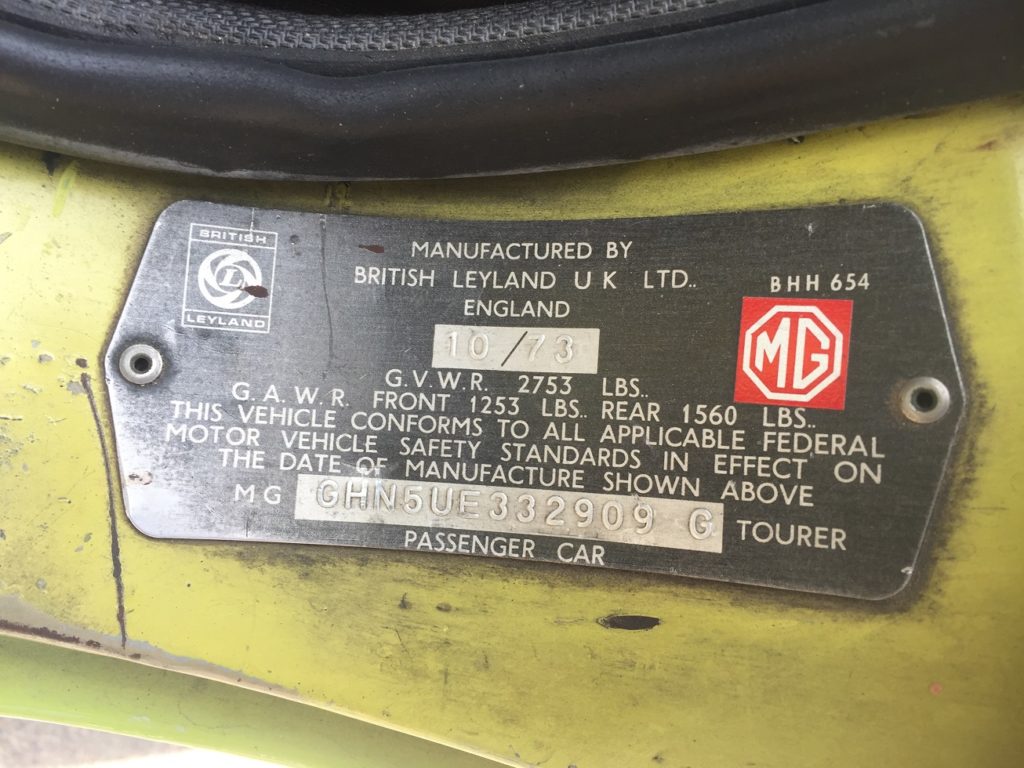 This in MGB # GHN5UE332909G and was built in October 1973. Like most imports built late in the prior year, this car is titled as, and considered to be, a 1974 model. The Commission # is G23NO88791Z; Body # is MGBU602894(B).