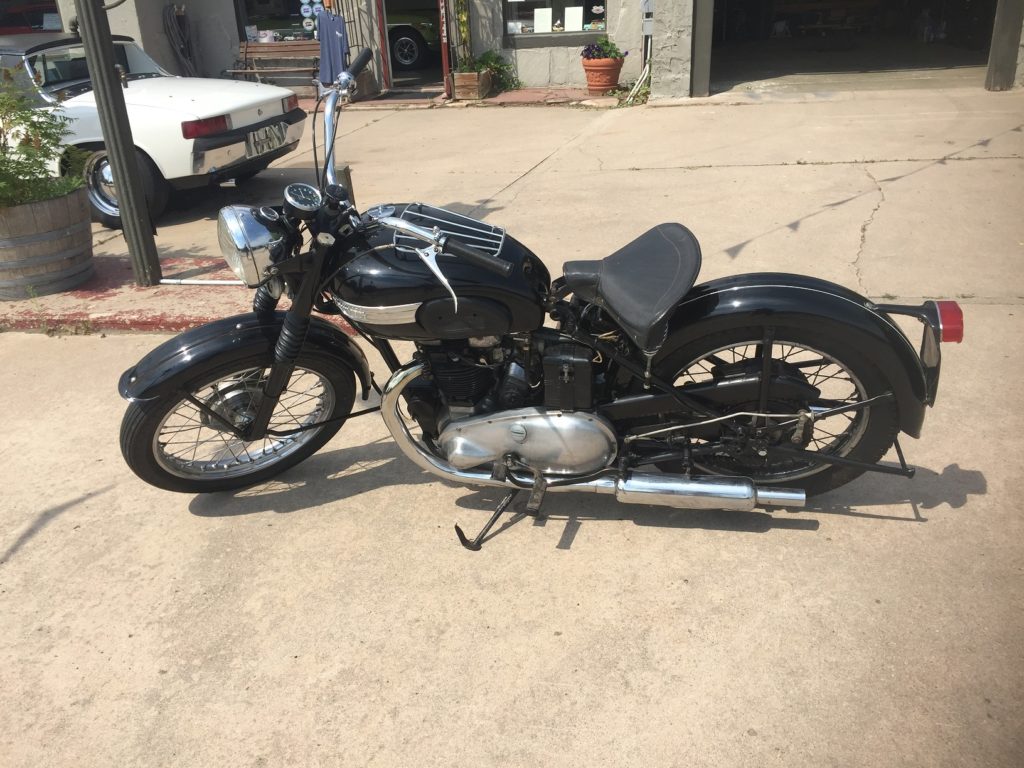 The Triumph 6T Thunderbird was introduced in 1949 and became one of Triumph's most iconic and most famous designs. It was the first of the parallel Twin 650 cc Triumphs by designer Edward Turner. The bike was launched in Paris in spectacular fashion by having three Thunderbirds lap the banked Montlhery circuit at over 90 mph for more than 500 miles after which each rider made a flying lap at over 100 mph before riding the bikes back to the Meriden factory; an outstanding achievement!
This matching numbers (Chassis and Engine # 2167) classic Triumph is ready to be ridden and surely will be appreciated by anyone that loves classic bikes. JUST SOLD – THANK YOU
Movie fans may recognize this bike as the identical model bike Marlon Brando rode in the classic film "The Wild One" (1953).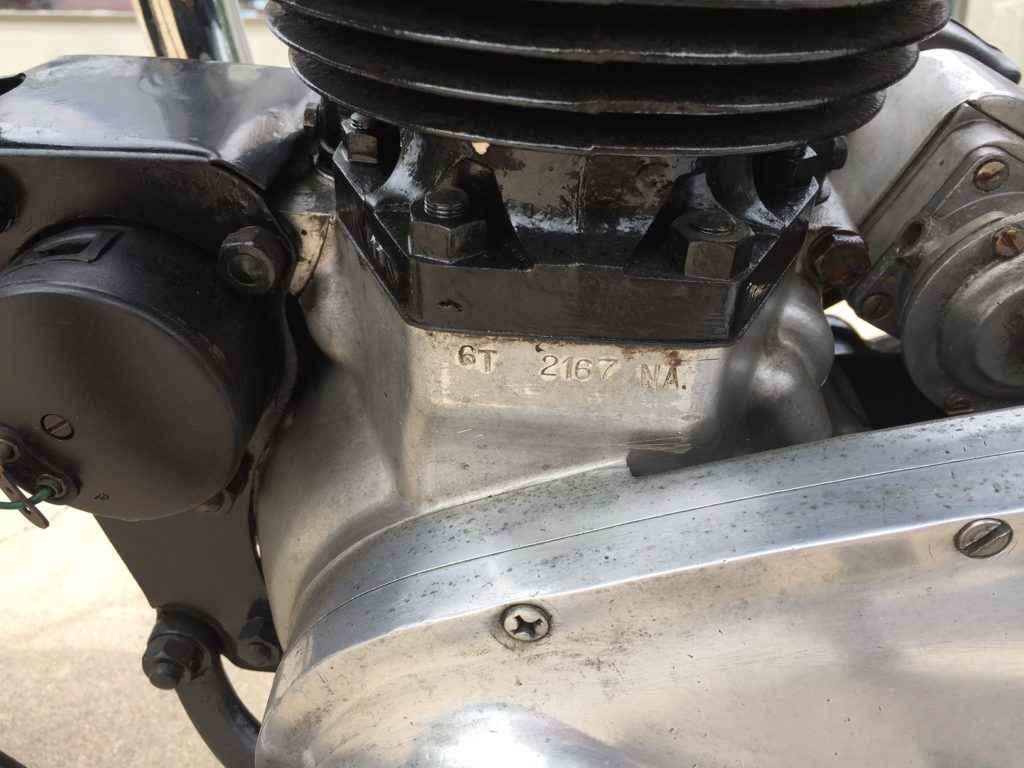 The first of the Triumph four stroke parallel twin 650cc engines featured an improved crankshaft and a higher capacity oil pump. It produced 34 bhp at 6,300 rpm. 71mm x 82mm/2.79″ x 3.23″ Bore and Stroke. 8.5:1 Compression.
The 1″ Amal carburetor was increased in size to 1-1/16″ in 1951.
Rigid frame with sprung rear hub.
Gearbox 4 speed constant mesh, right foot shift.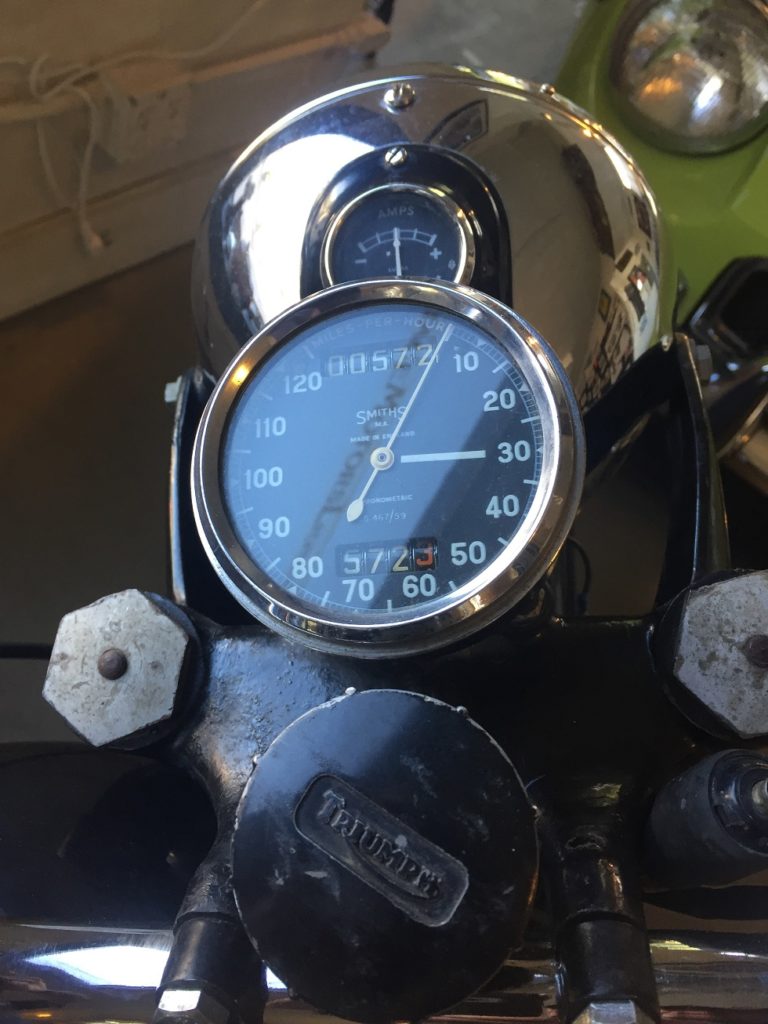 Originally the bike was equipped with a stylish headlight nacelle which covered the top of the headlight and enclosed the speedometer, ammeter, switch gear and handlebar mounts. This particular bike has a headlight with ammeter and speedometer without the nacelle; However, the original nacelle shell is included with the bike (see photo below) for someone wishing to do a factory spec restoration (parts for these bikes may still be found).
Original tank and trim. 4 gal capacity. Bike dry weight 370 lbs..