We are proud to offer for sale this very good example of one of the world's best looking sports cars; the  Jaguar XKE Fixed Head Coup. This XKE is finished in Signal Red over Barley leather interior. Chrome wire wheels, AC. Original 4.2L dual overhead cam six; all synchromesh 4 speed transmission. Runs and drives wonderfully, ready to enjoy! JUST SOLD – THANK YOU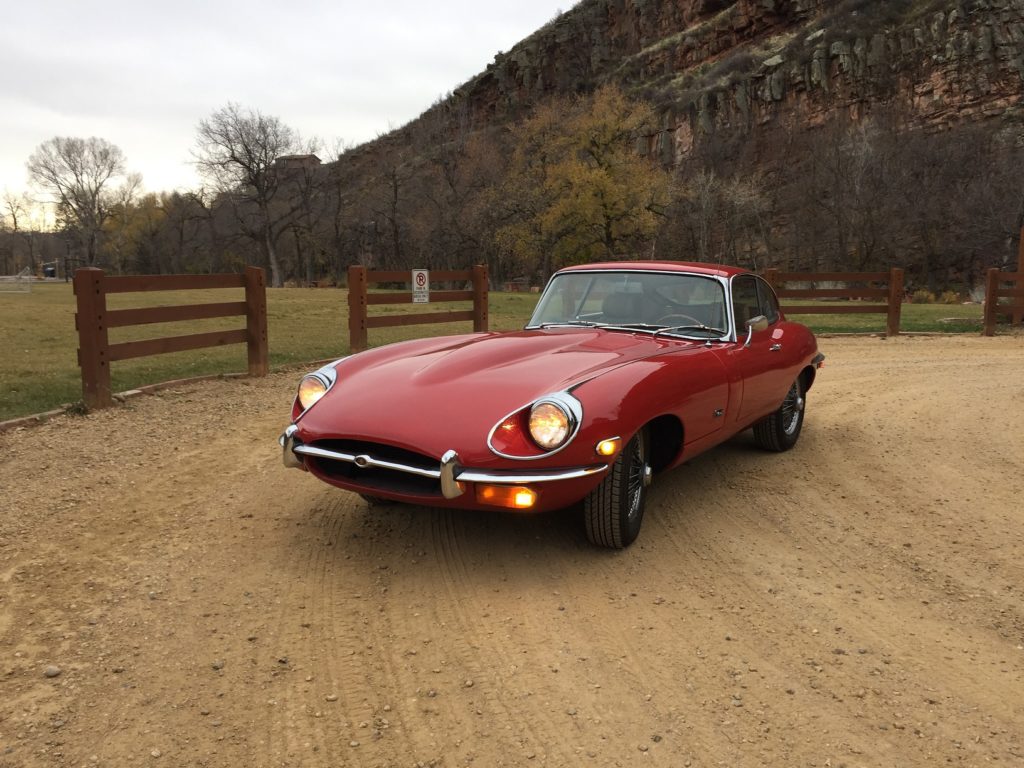 None other than Enzo Ferrari called it the most beautiful car he'd ever seen at its 1961 debut in Geneva. The XKE was designed by Malcolm Sayer to be aerodynamic, its beauty comes from its long front body and shortened back, with little or no straight lines. Just gorgeous curves! With a top speed of 150 mph and 0-60 acceleration in 7 seconds, this big cat backed its good looks with more than ample performance.
This is XKE Fixed Head Coupe (FHC) # 1R26507, one of only 4,855  Series 2 FHC coupes produced between 1968 and 1971. Many consider the Fixed Head Coupe to be the most attractive of the 3 body styles (and we agree); the other two being the Open Two Seater (OTS) and the 2+2 (elongated version of the FHC) yet far less FHC coupes were produced than either of the other two styles making the Fixed Head Coupes the rarest of the breed.
Body and paint are very good with good door, bonnet and boot gaps all around. There is one thin 2″ scratch above left  side door handle and a few small blems from use. Since these photos were taken the door seal rubber has been replaced and the door gaps and fitment improved as a result. Both front floors and the boot floor have had rust repair; no rust issues with car now at all.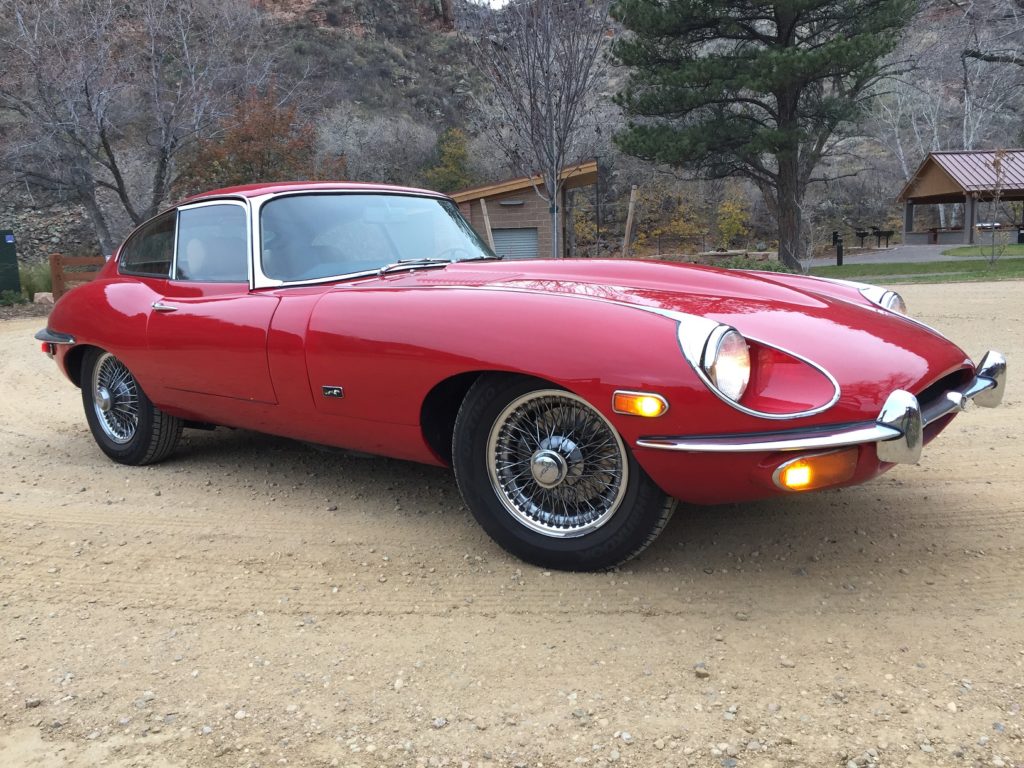 This Jaguar been well maintained and serviced;  the car comes with a large 3 ring binder of parts receipts and service records dating back to 1986. The prior owner of the car (a British born Jaguar enthusiast and multiple XKE owner living in Colorado) purchased the car with the intent of bringing the car back to be a reliable driving car mechanically as well as attending to its greatest cosmetic need, the interior. Both objectives have been achieved and the car now runs and drives very well while looking fantastic doing so!
Major service in the past three years includes professional installation of all new front and rear  suspension, steering rack mounts, shocks, clutch and master cylinders,  ball joints, rubber boots, and brakes. The carburetors and transmission were recently rebuilt and a new clutch installed.
New tires, battery, electronic ignition, hoses, heater core and fan, exhaust system have been fitted. The AC system has been recharged with new freon.
Along with installing LED running and rear lights, the dash lights, gauges, interior lights, clock, have all been replaced or refurbished. The only thing we are aware of not working on the car electrically is the rear window defroster.
Many other items too numerous to list here but of record in the binder  have been completed as well in a detailed and comprehensive manner (ie rubber moldings, windshield washer bottle and jets, etc.).
The interior of the car is beautiful and in like new condition as one may see in these photos. The old seat upholstery and door panels have been completely restored with new seat bladders and pads covered with new leather in Barely colour (including perforated inserts on seats and headrests); door panels are redone with matching vinyl and leather tops; new carpets throughout; new headliner; etc..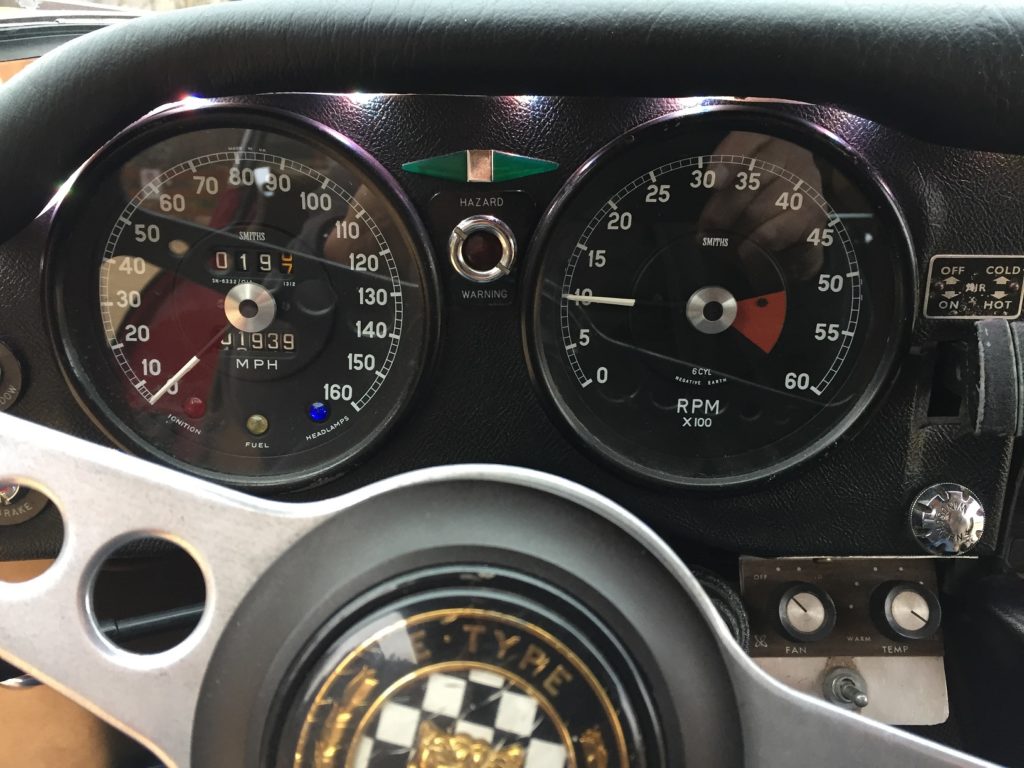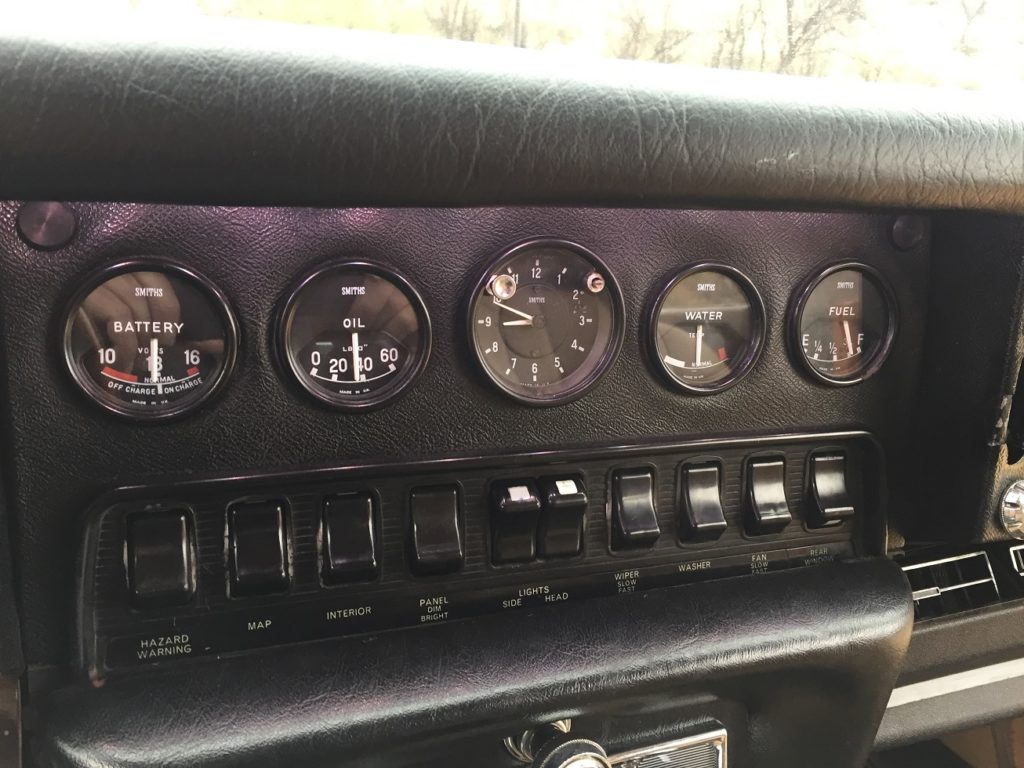 Dash in nice shape (no cracks); all switches, gauges, lighting working properly.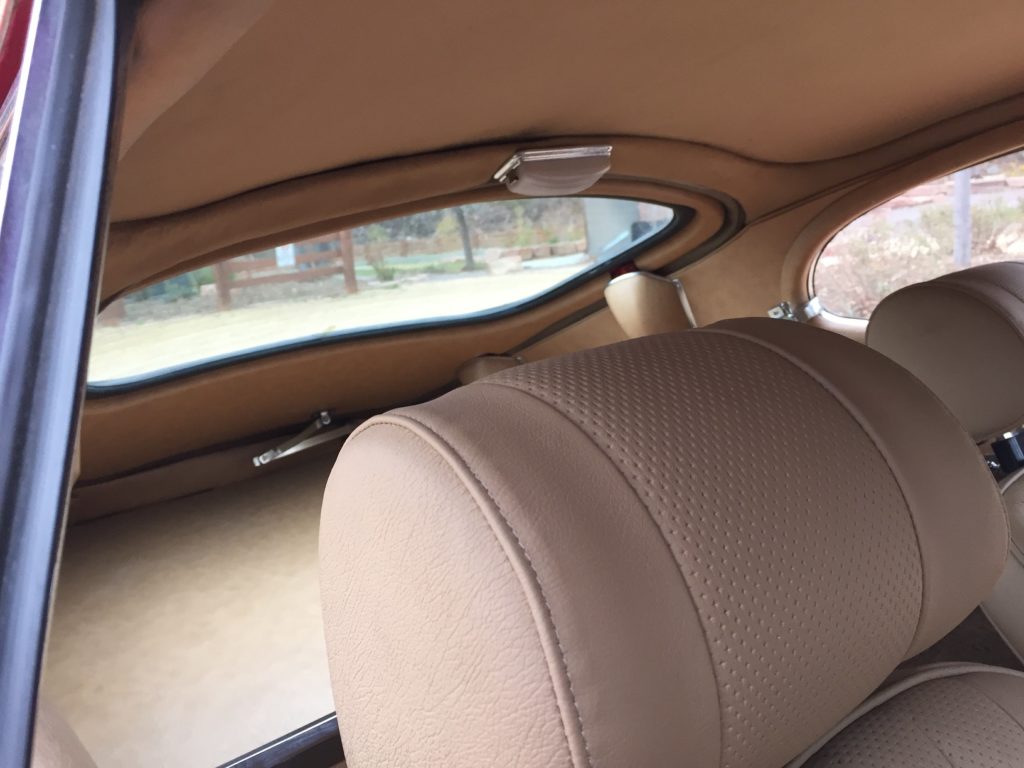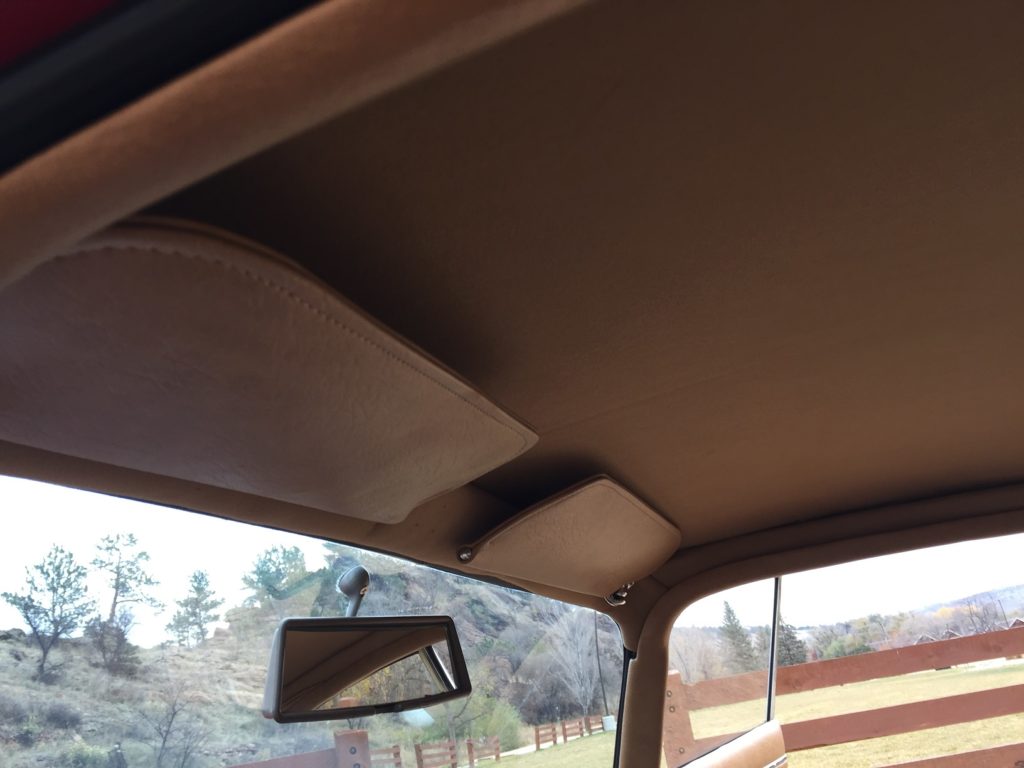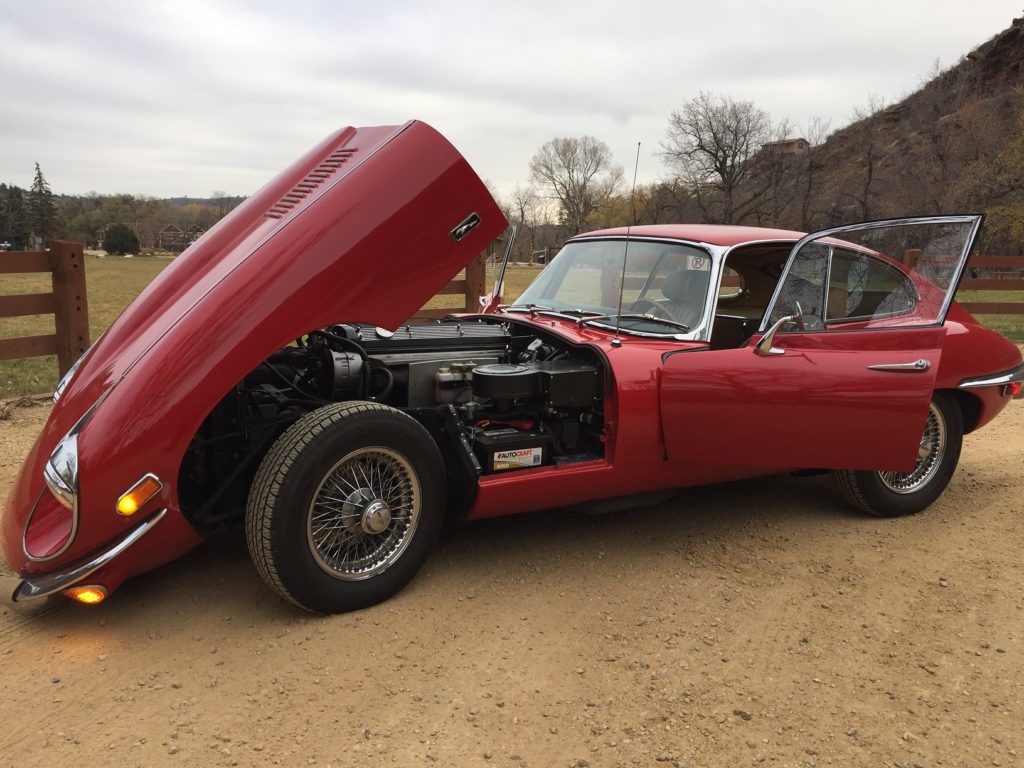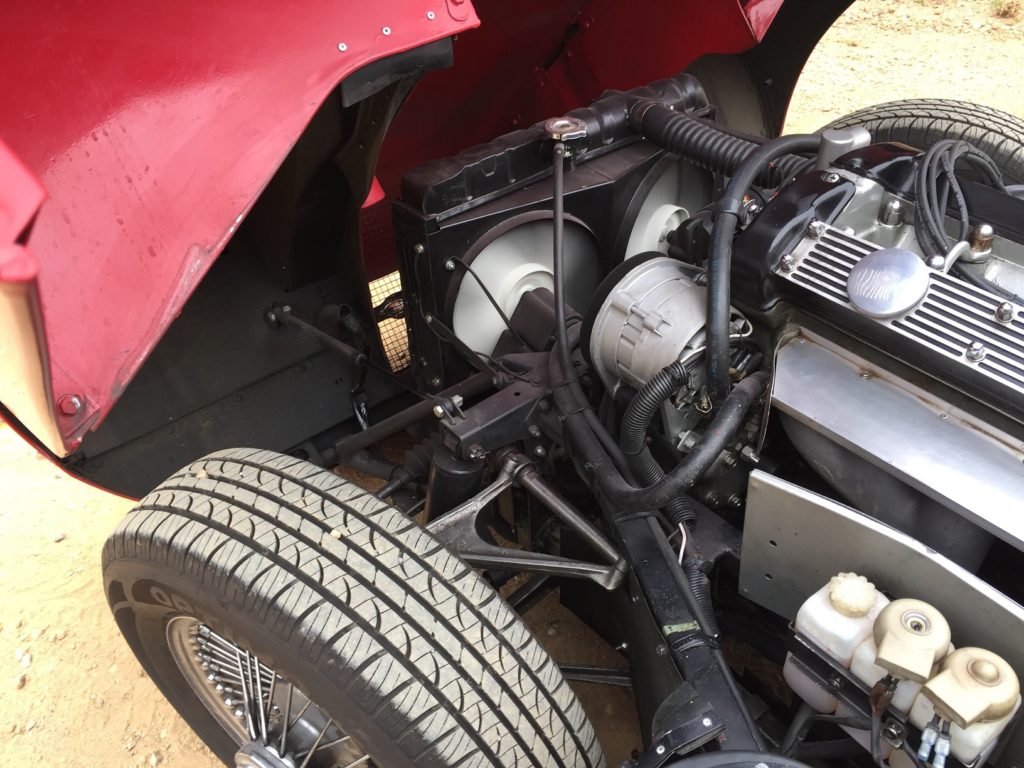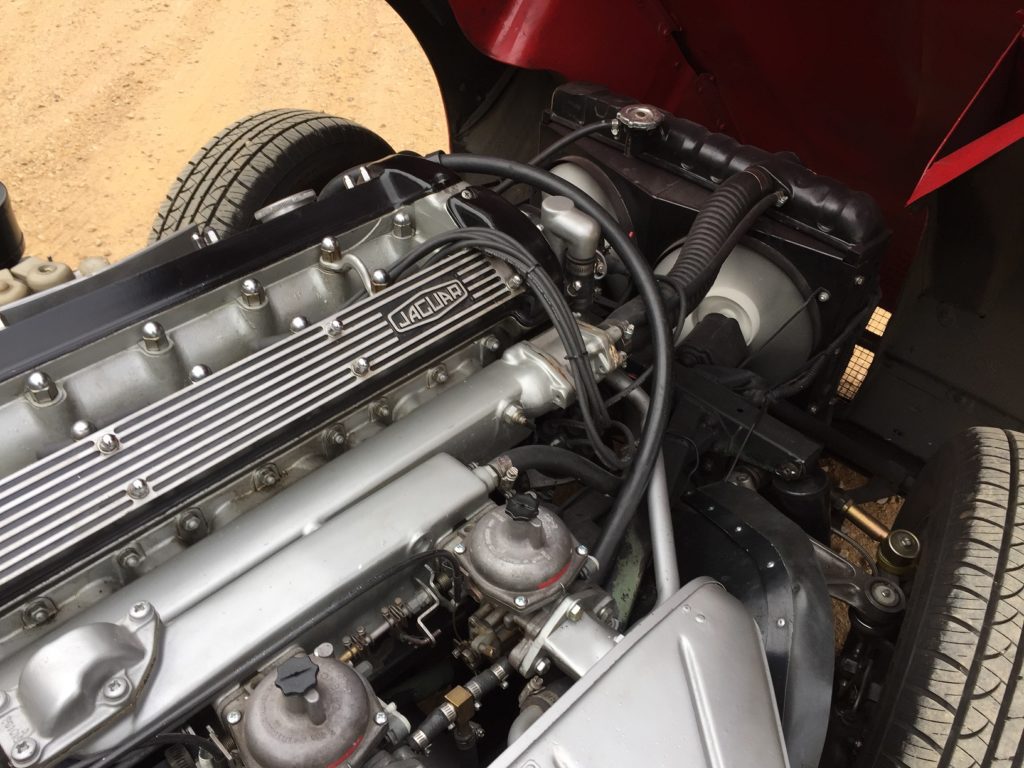 The venerable 4.2 litre in-line six cylinder power plant has an iron block with an aluminum head and two overhead camshafts producing 246 hp and 263 ft lbs torque; fuel delivered by twin Stromberg carbs.  The engine was recently professionally tuned with carbs rebuilt, valves adjusted, new plugs, wires, etc. (no points, as has been upgraded with electronic ignition). The engine runs smoothly with no untoward noises, pulls strong and steady without any undue smoking. Compression test results are as follows:
Cylinders # 3 & # 6: 130 psi; Cylinders # 2 & # 4: 135 psi; Cylinders #1 & # 5: 140 psi
Like many vintage cars it does leave some markings but nothing out of the ordinary.
The engine is coupled to all synchromesh 4 speed transmission which was just rebuilt (along with installation of a new clutch) and shifts perfectly.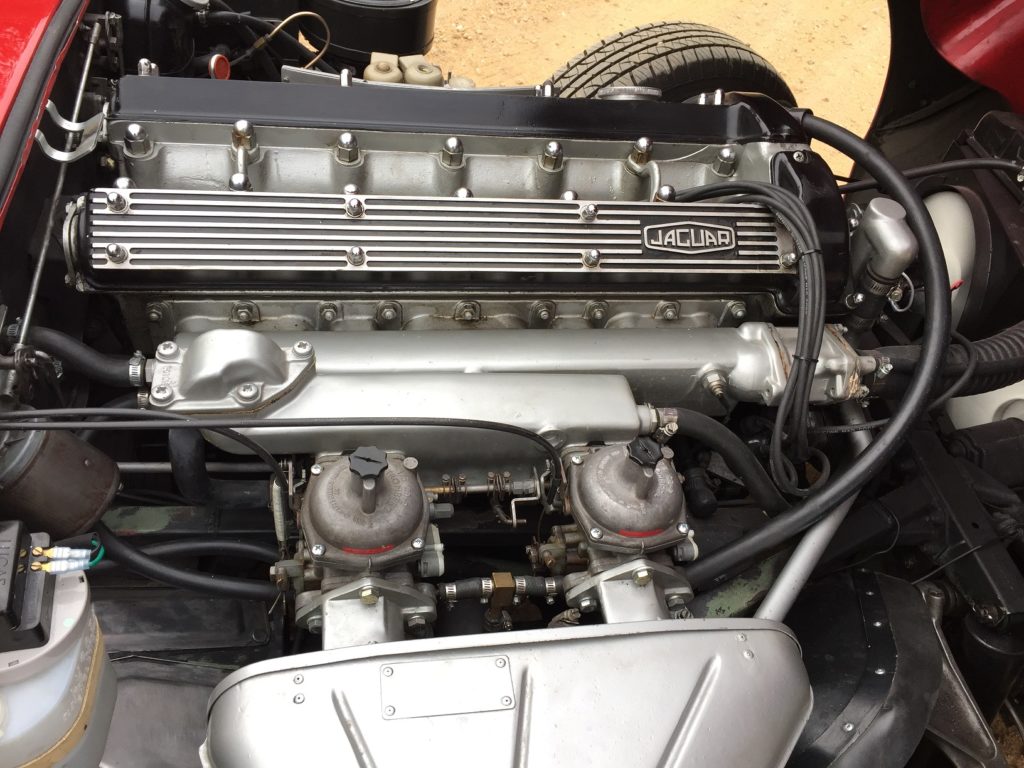 Clean and well detailed engine compartment.
New exhaust system; new rear suspension
New front suspension.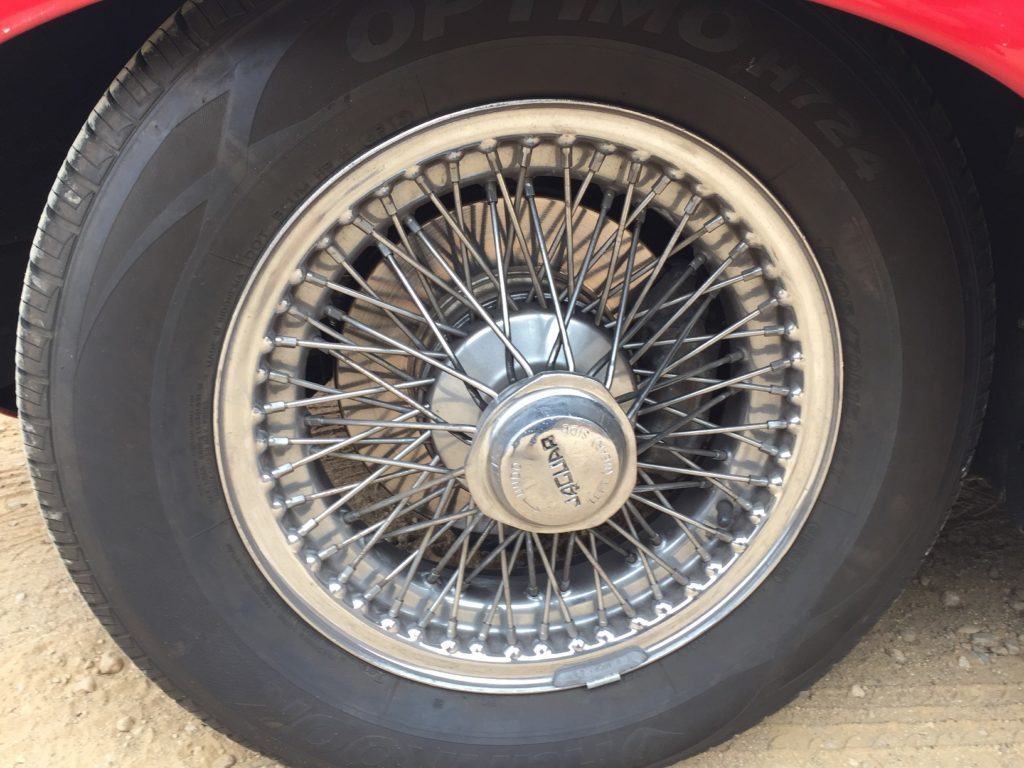 Chrome wire wheels with new Hankook Optimo H724 P205 70 R15 tires.
There is a matching chrome wire wheel spare and original jack.
L to R: Spare Parts Catalogue (these are practical not only for the correct part number and identification but for the exploded parts diagrams as well); Owners Handbook as with car when new; Workshop Manual; Lubrication Chart.
Dimensions: Please know that these cars are smaller and more lithe and light looking in person vs photos; which to us makes them all the more attractive especially in comparison to todays big, and always seem to be getting bigger, cars!
Length: 175.3″ (approx. 14′ 9″)
Width: 65.25″ (approx. 5′ 5″)
Height: 48.1″
Wheelbase: 96″
Front and Rear Track: 50″
Weight: 2,912 lbs.
General Specifications:
Body-frame: Metal Monocoque
Front Suspension: Independent with torsion bars, wishbone, shocks, anti-roll bar
Rear Suspension: Independent with lower transverse links, four coil springs
Assembly: Coventry, England