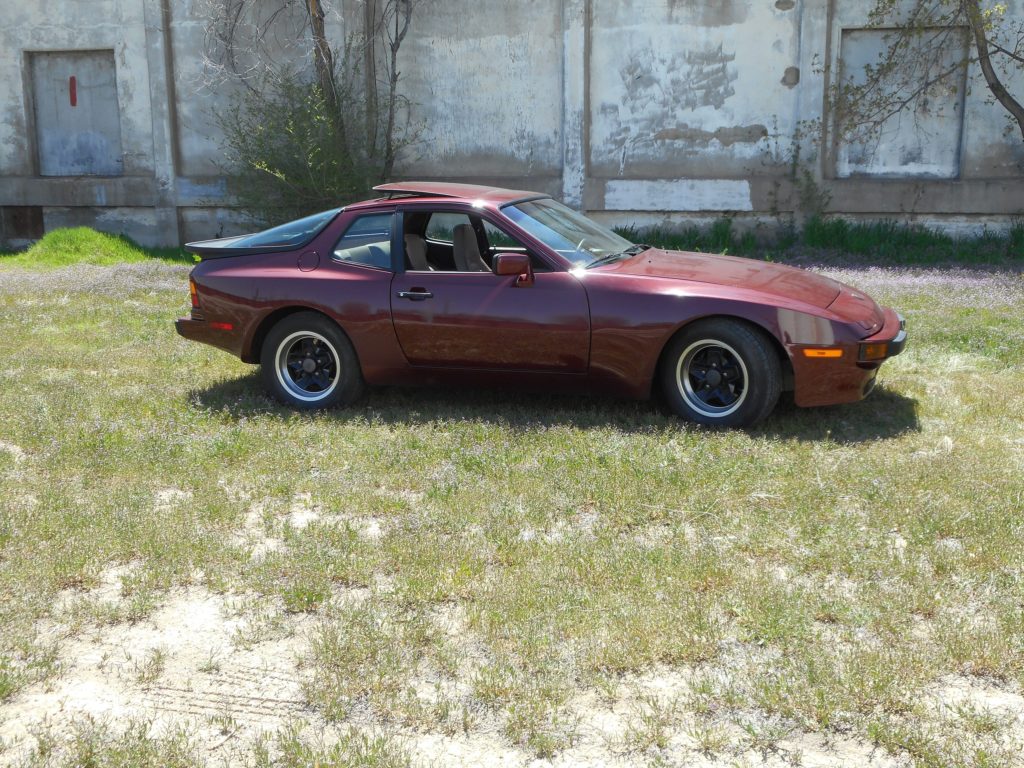 Exceptional, original example 1984 Porsche 944 For Sale. With handsome styling and 50/50 weight distribution, the Porsche 944 is an affordable entry to the Porsche driving experience.
This 944 has less than 48,000 original miles and is sold with a clear, actual mileage Colorado title.
Sold new at Stammler Porsche-Audi in Boulder, CO (original window sticker with car; please see photo and list below of this cars extensive standard features) and is equipped with the H41 Option Group (please see details below).
It wears its original Ruby Red Metallic (Burgundy) paint, contrasted nicely by a Grey-Beige (not black!) equipped with the partial leather interior option (centers of seats are leather; side trims are leatherette).
The car is absolutely straight and rust free. The paint and the interior are like new and aside from two  penny sized small dimples on the hood there has never been any other body or accident damage.
Certainly one of the best and cleanest 944's available anywhere. Always very well maintained; No issues.
JUST SOLD – THANK YOU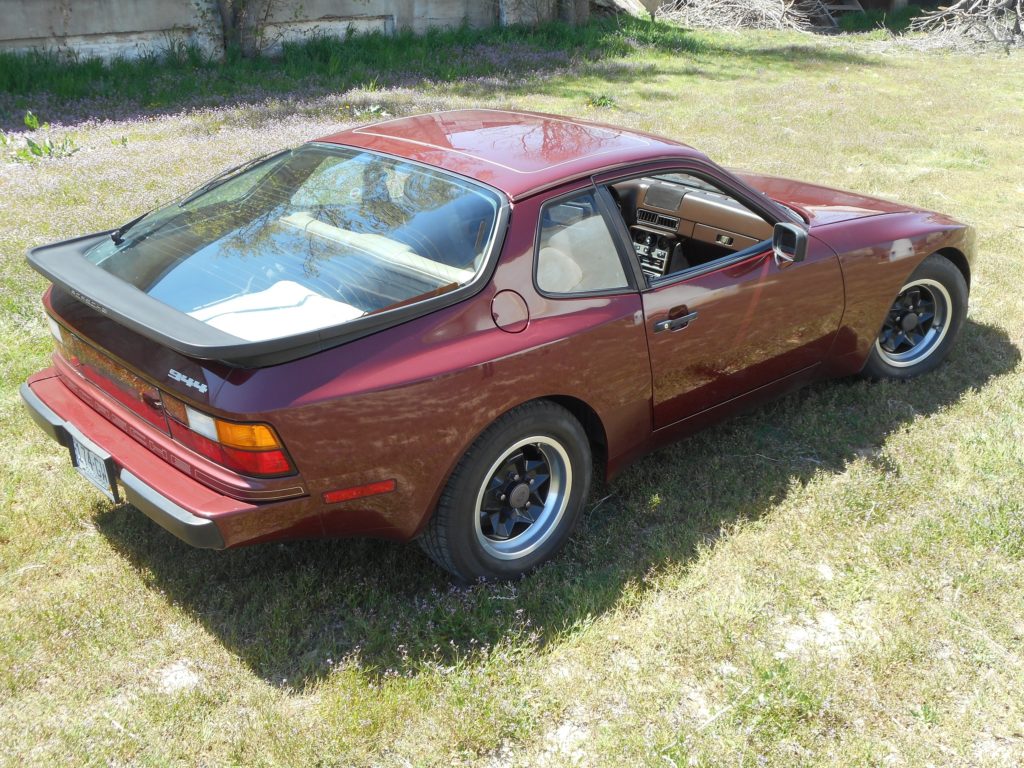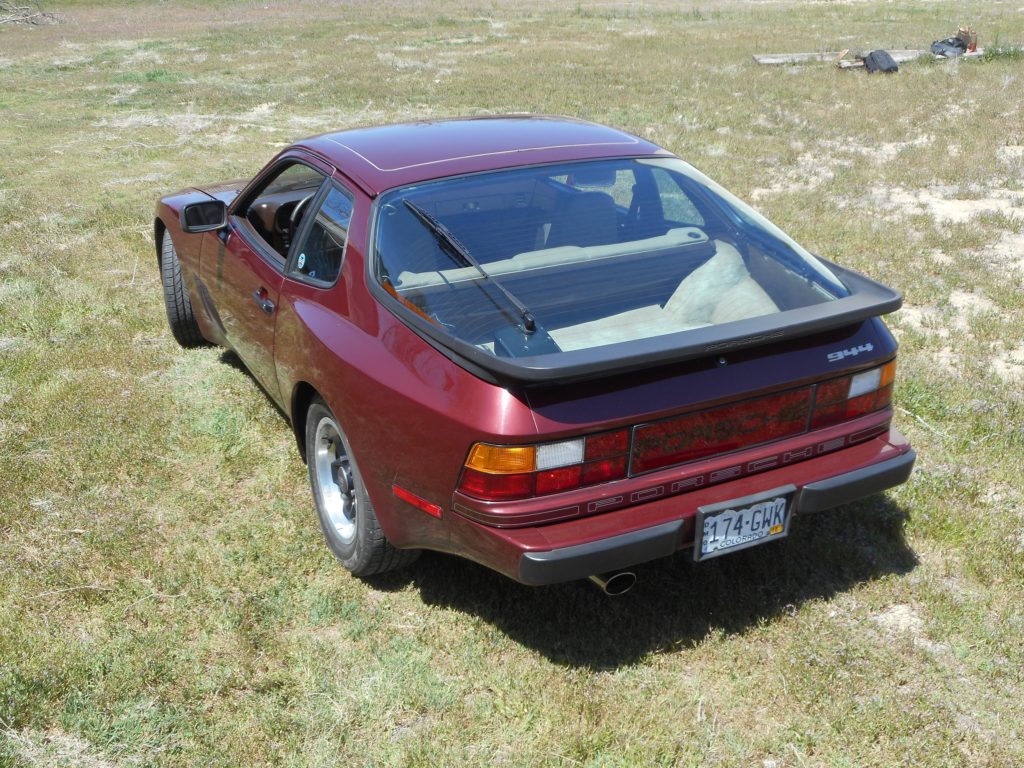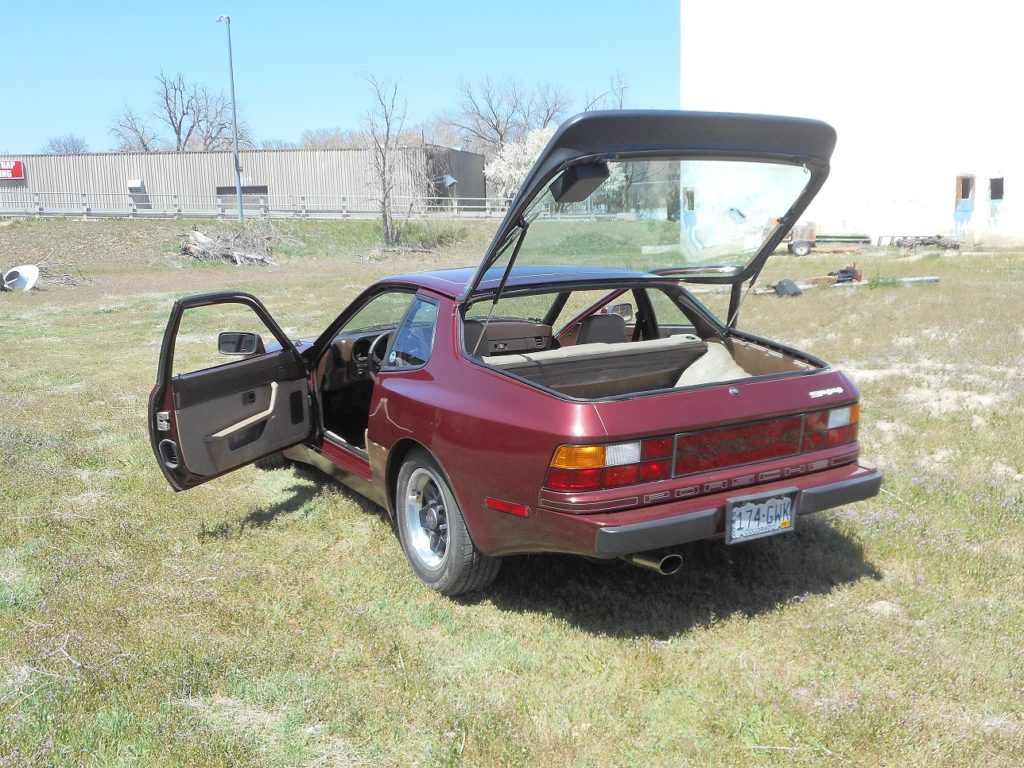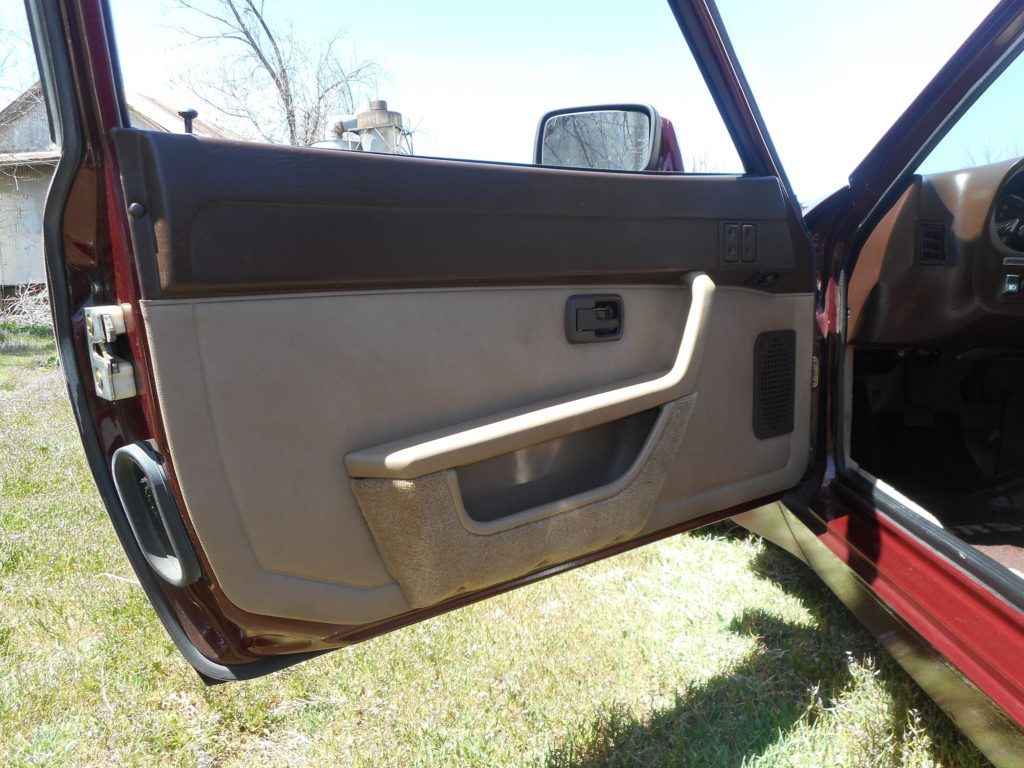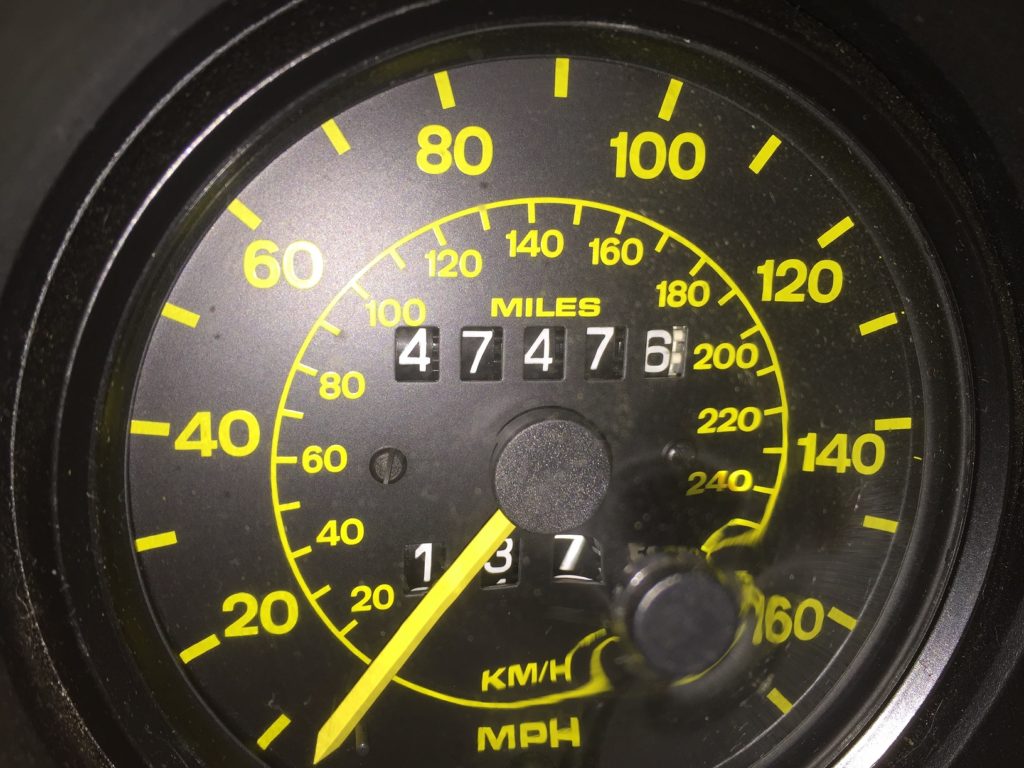 47,476 is the actual, original mileage on car.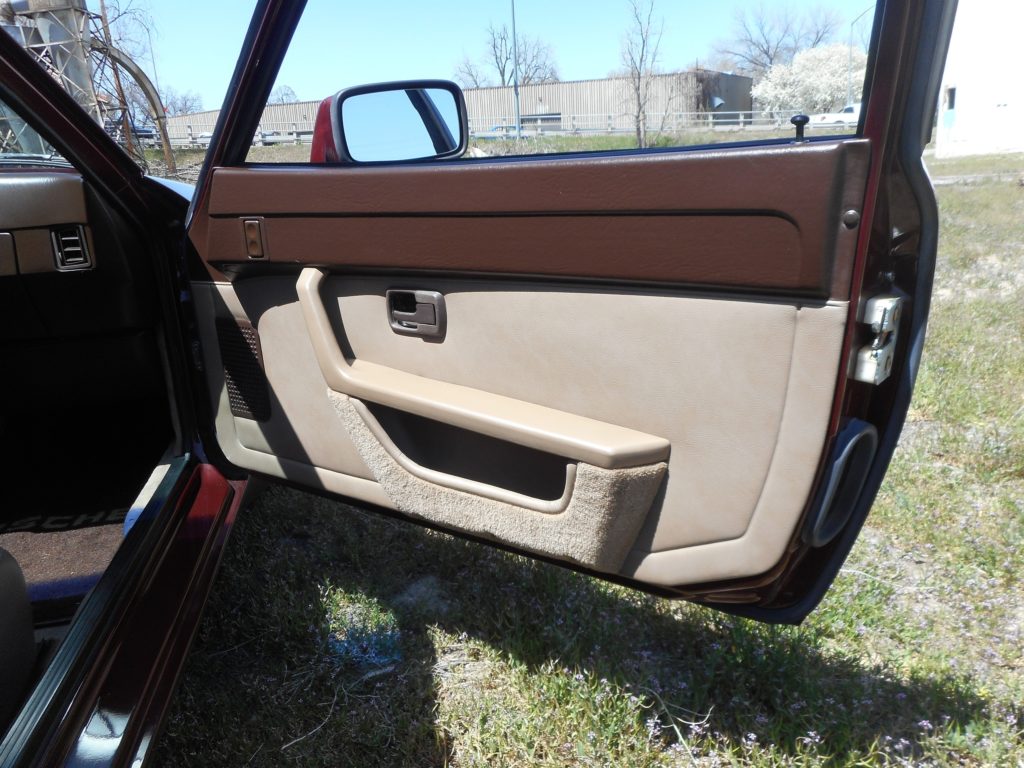 Interior is like new; no blems, cracks or splits. Seats have the Partial Leather Option which provides leather on the centers of the front seats, leatherette trim. The car is also equipped with a leather wrapped four spoke sport steering wheel.
Dash is blem and crack free as is headliner (shown below):
Rear seats may be folded flat to increase rear storage capacity.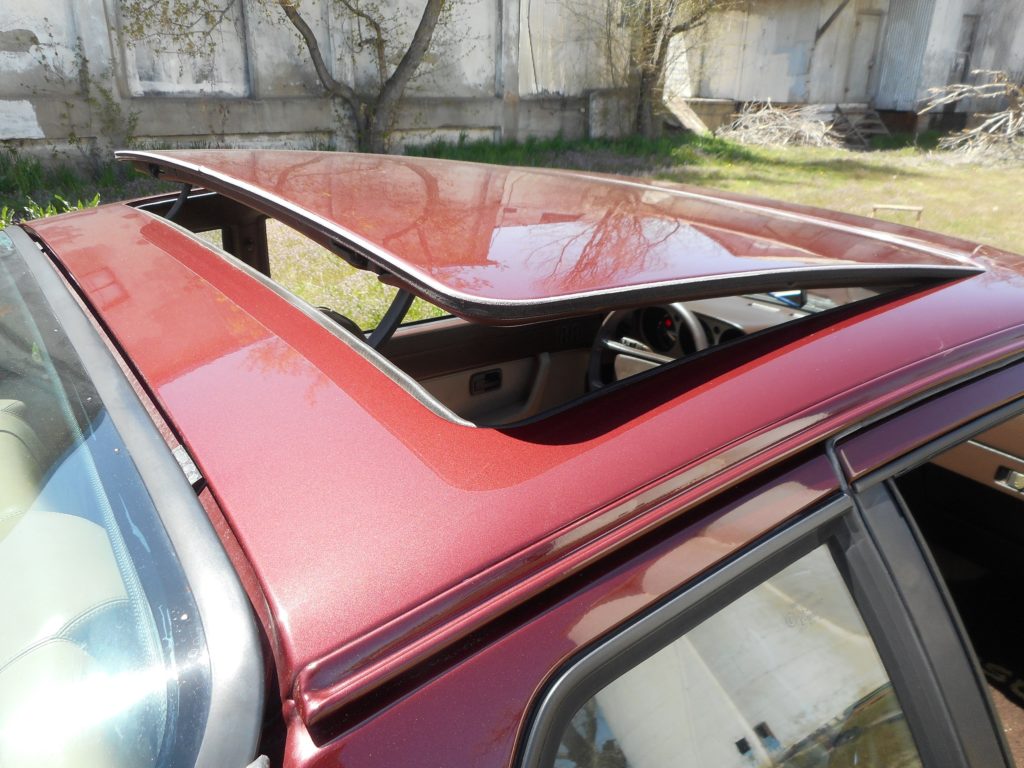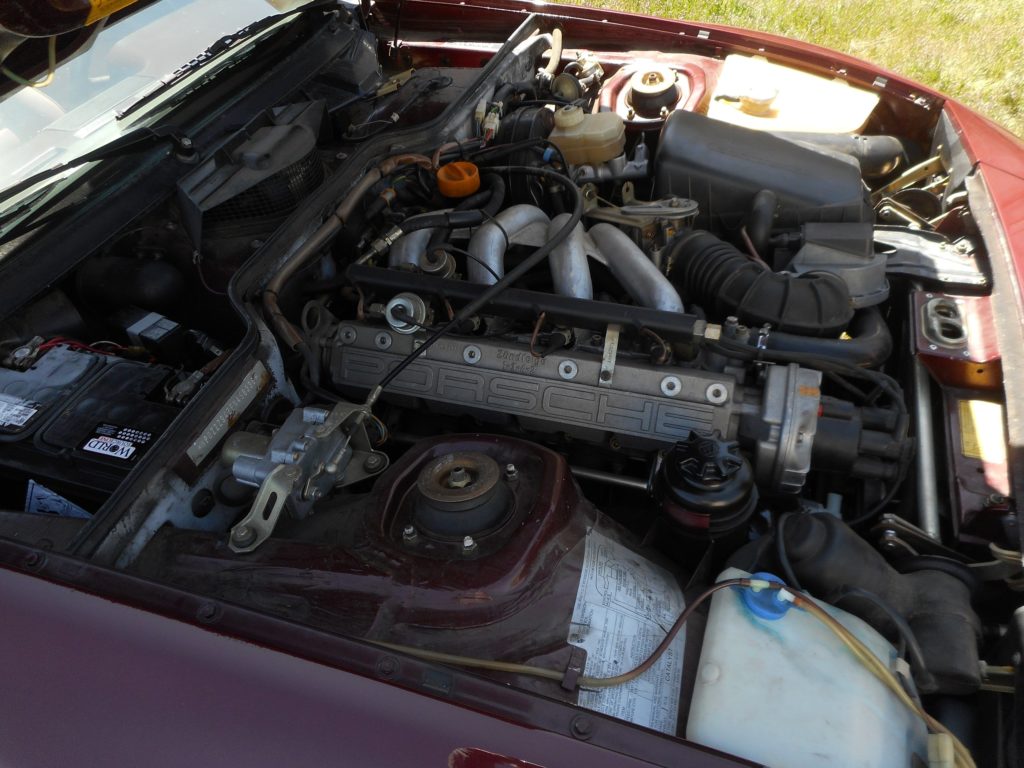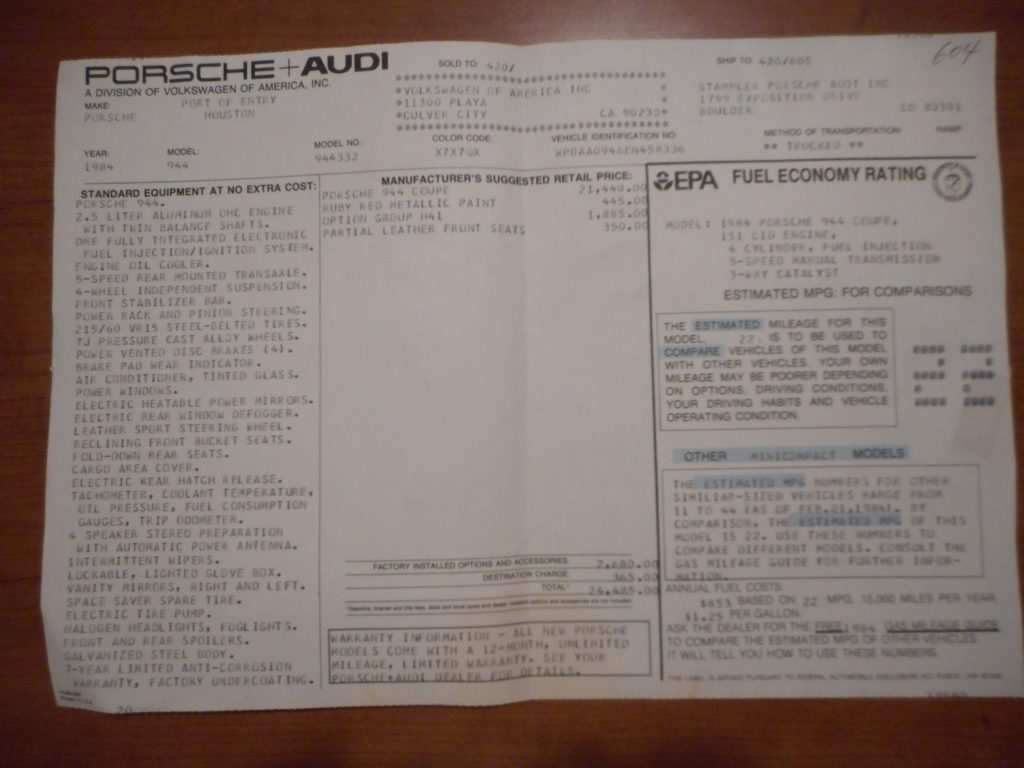 You may see that the car is very well equipped. Standard Features listed on the window sticker include:
2.5 liter Aluminum OHC engine with twin balance shafts. DME fully integrated electronic fuel injection/ignition system. Engine oil cooler. 5-Speed rear mounted transaxle. 4 wheel independent suspension. Front stabilizer bar. Power rack and pinon steering. 215/60 VR15 Steel Belted Radial Tires. 7J Pressure Cast Alloy Wheels. Power vented disc brakes (4). Brake pad wear indicator. Air Conditioning. Tinted Glass. Power Windows. Electric heatable power mirrors. Electric rear window defogger. Leather sport steering wheel. Reclining front bucket seats. Fold-down rear seats. Cargo area cover. Electric rear hatch release. Tachometer, coolant temperature, oil pressure, fuel consumption gauges. Trip odometer. 4 speaker stereo with automatic power antenna. Intermittent wipers. Lockable, lighted glove box. Vanity mirrors on both visors. Space saver spare tire. Electric tire pump and tool kit. Halogen headlights and fog lights. Front and rear spoliers. Galvanized steel body. Factory undercoating.
Options Include: Metallic Paint; Option Group H41; Partial leather front seats. Sticker price was              $ 24,485 with above options; which would be $ 59,587 in today's dollars!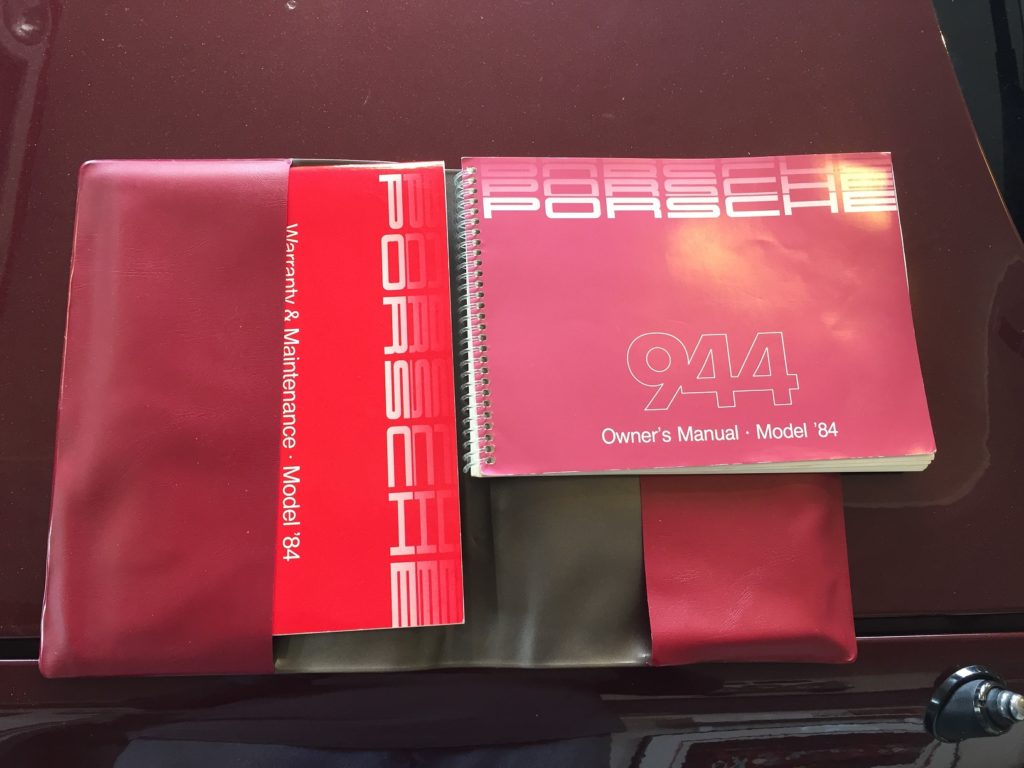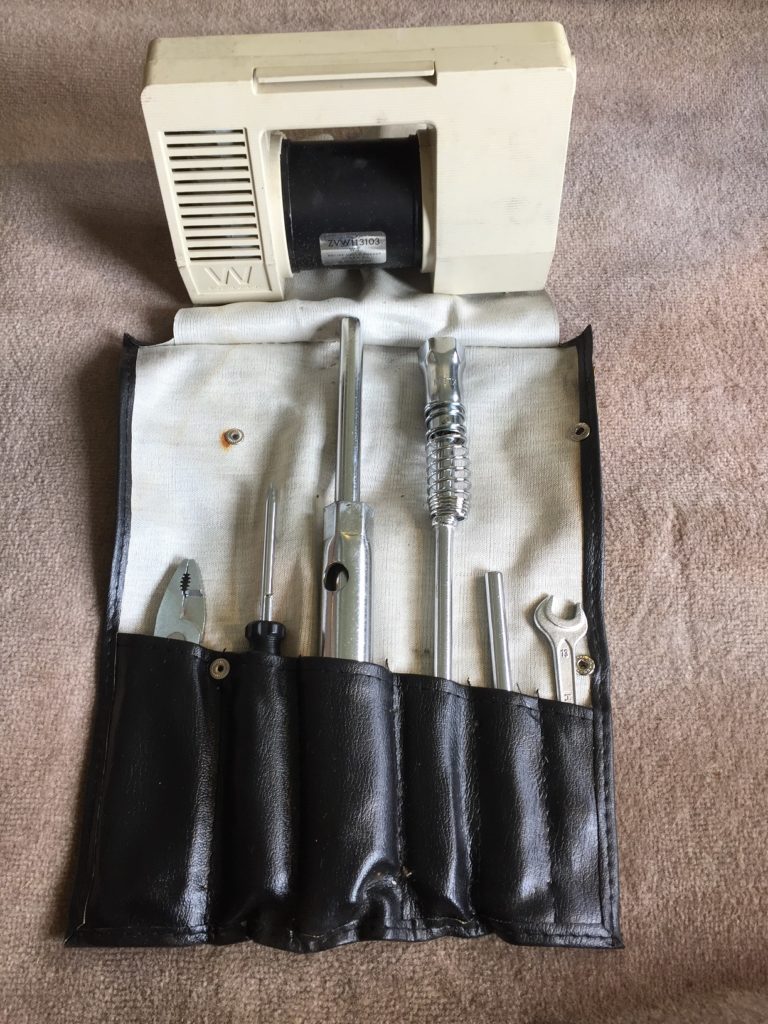 Owners manual, air pump, tool kit with car. Fitted factory cover included.
Windshield VIN Plate (above); engine compartment VIN Plate (below);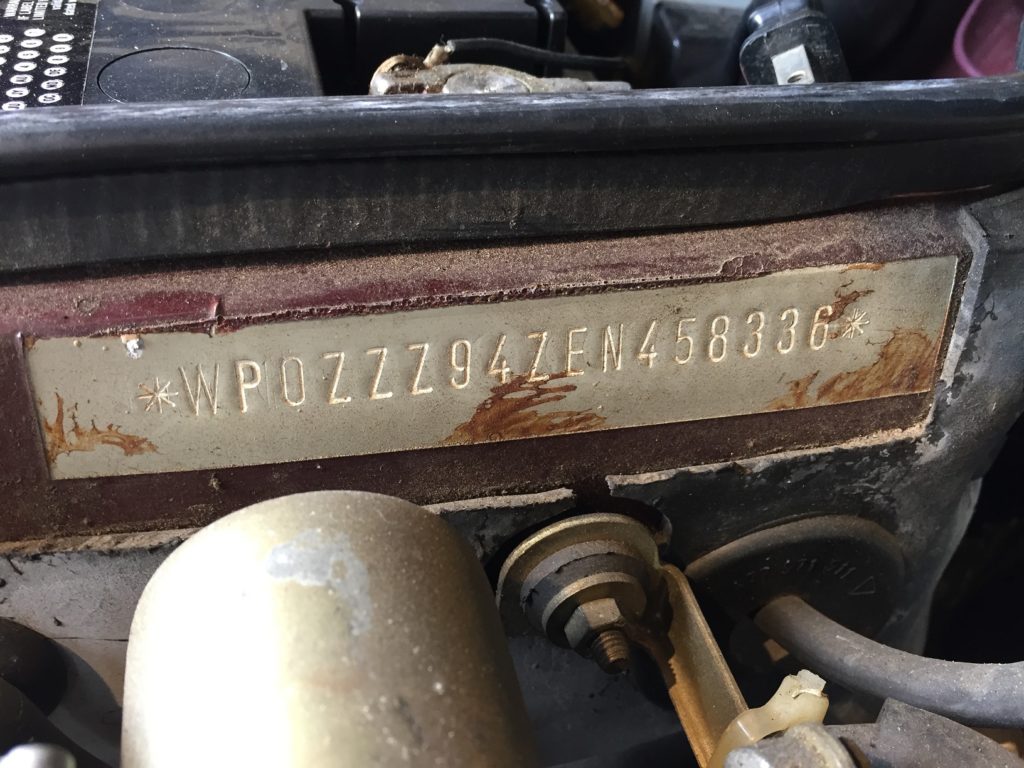 Car was built in West Germany, February 1984.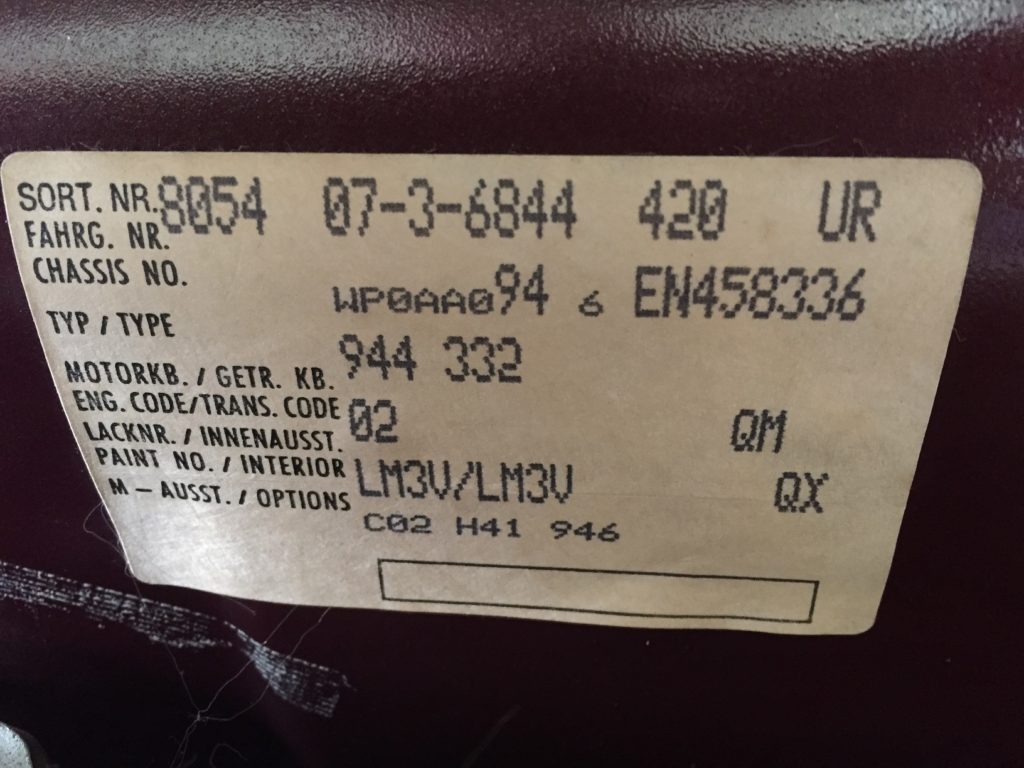 Rear compartment sticker showing chassis and engine nos., paint and interior colors, options.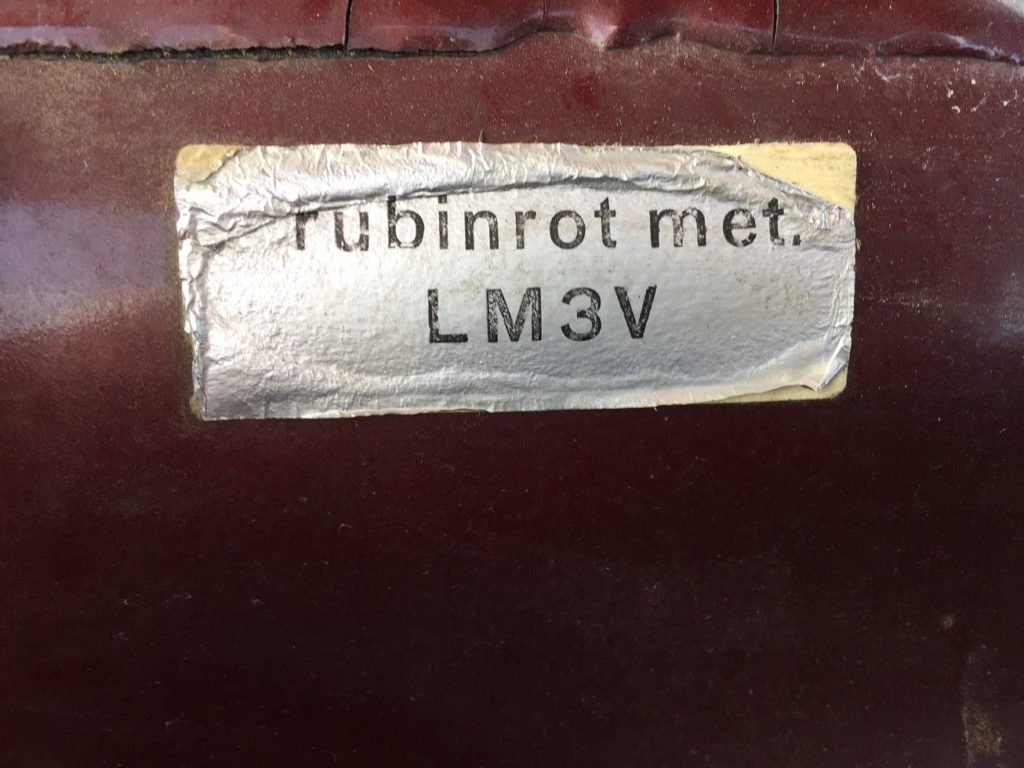 Optional Ruby Red Metallic paint ($ 445.00 option per window sticker).
Spare wheel/tire and jack; as new – never used; jack and handle are partially visible behind wheel.
Stickers below in spare wheel/tire well related to use of spare: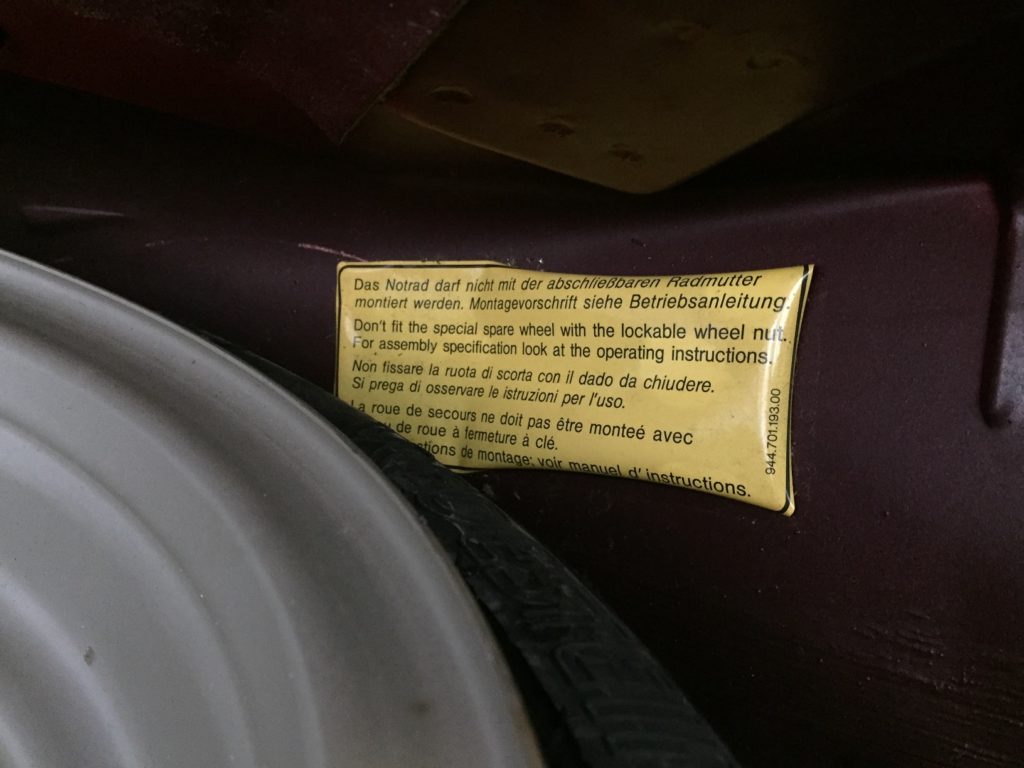 Undercarriage of car is very clean; NO rust on the car.
Underneath front of car/engine. Other undercarriage photos front to rear: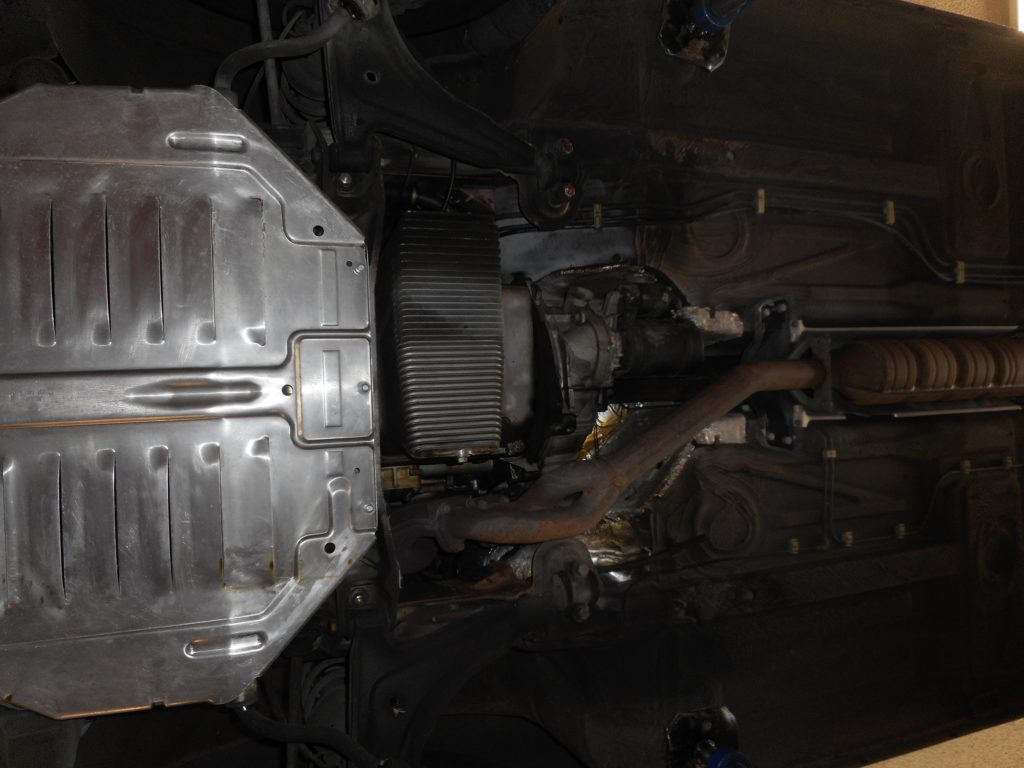 Recent (3/13/18) service records list: New timing belt, new balance shaft belt with new tensioners and guide rails; new thermostat with seals; new water pump; front wheel bearings re-packed; new fuel pump, relay, filter and line; new battery; new radiator, transfer fan and temperature sensor; new brake master cylinder, fluid; install good used transaxle assembly, new side seals, gear oil; Mobil 1 full synthetic oil, oil filter.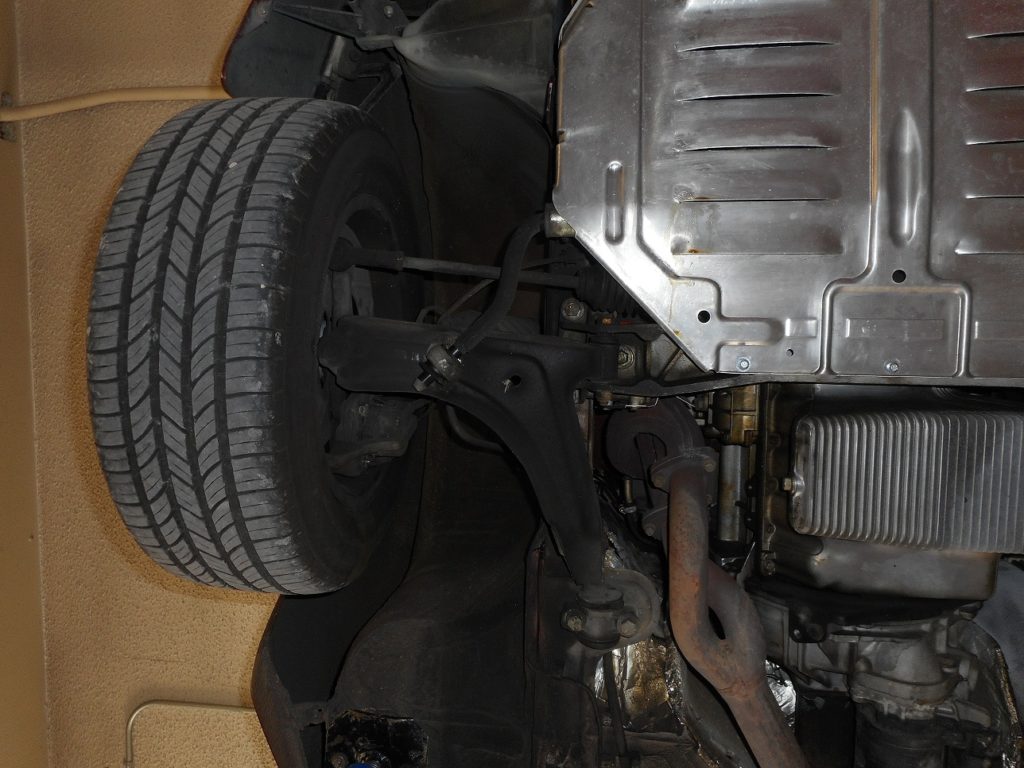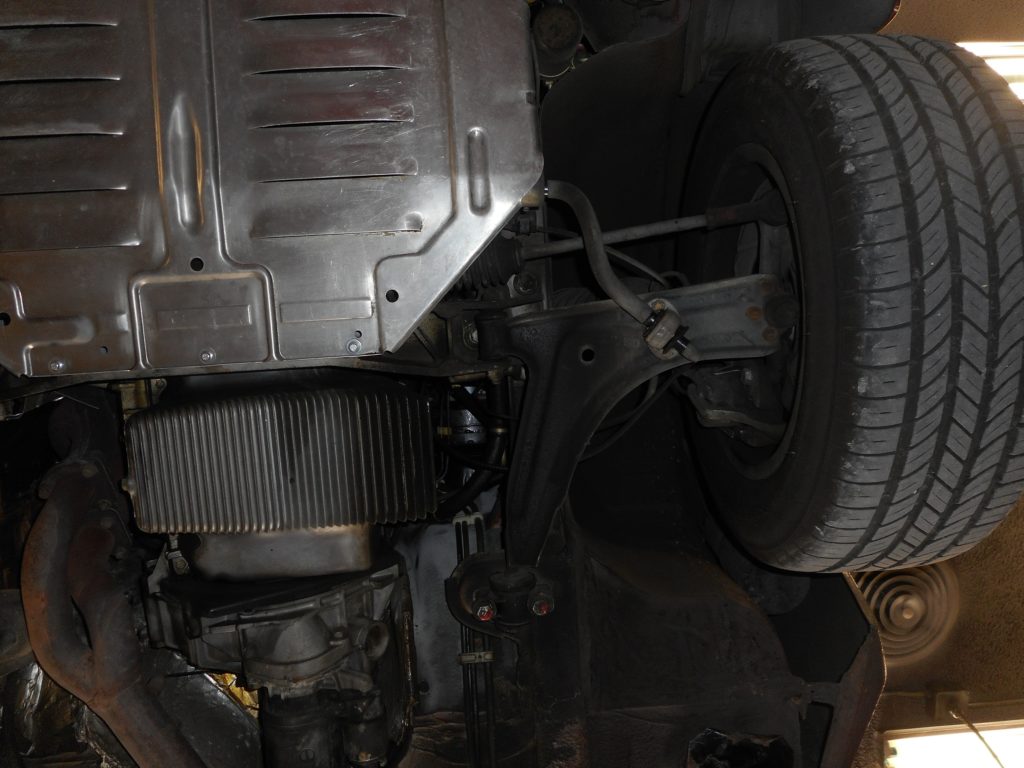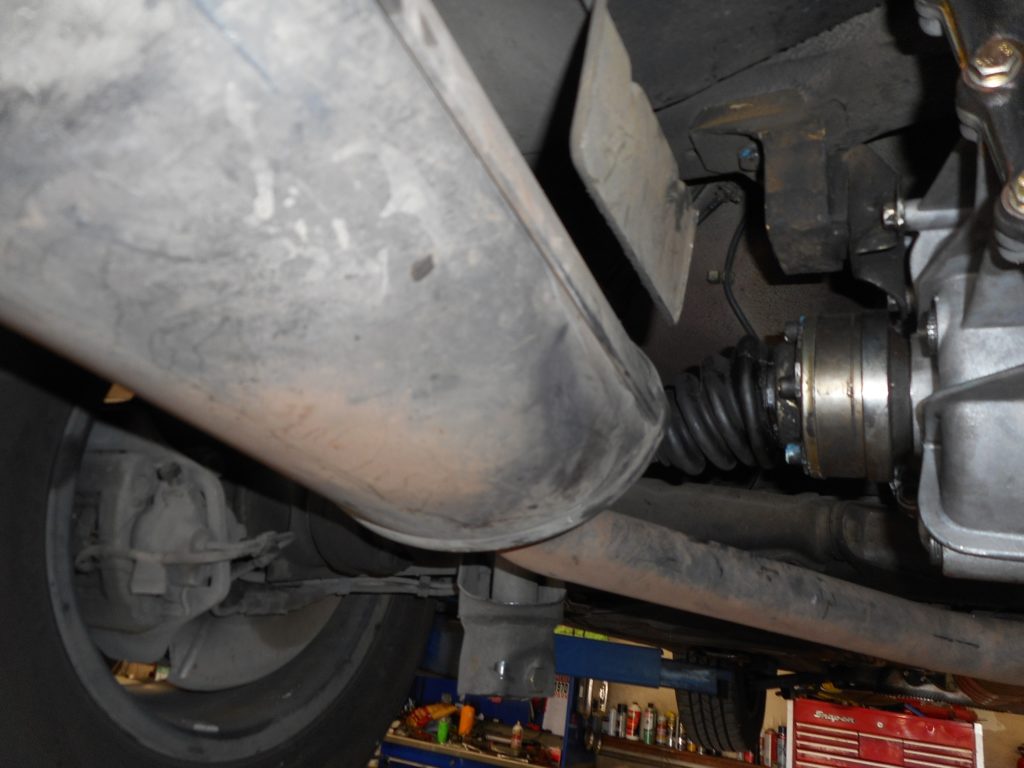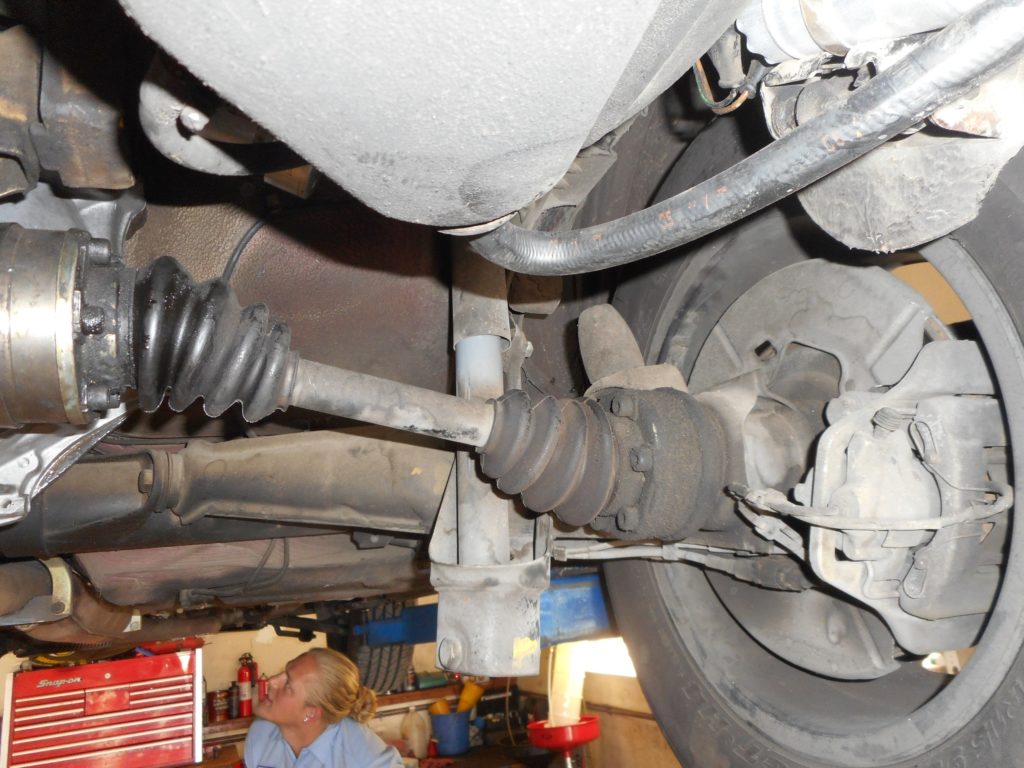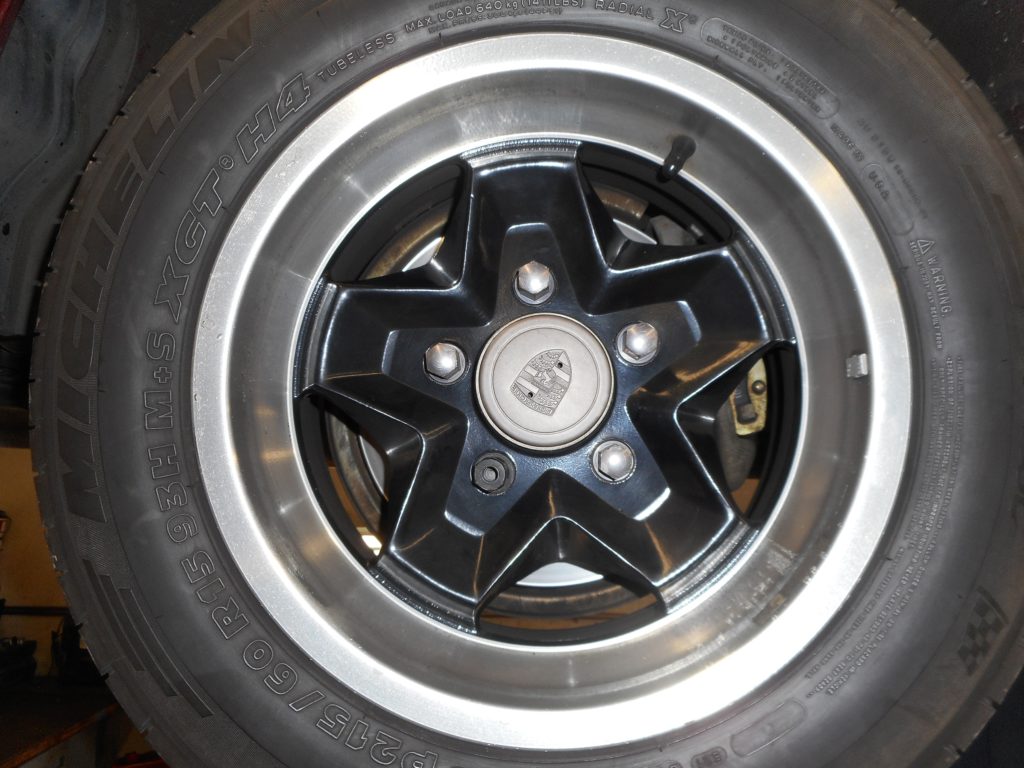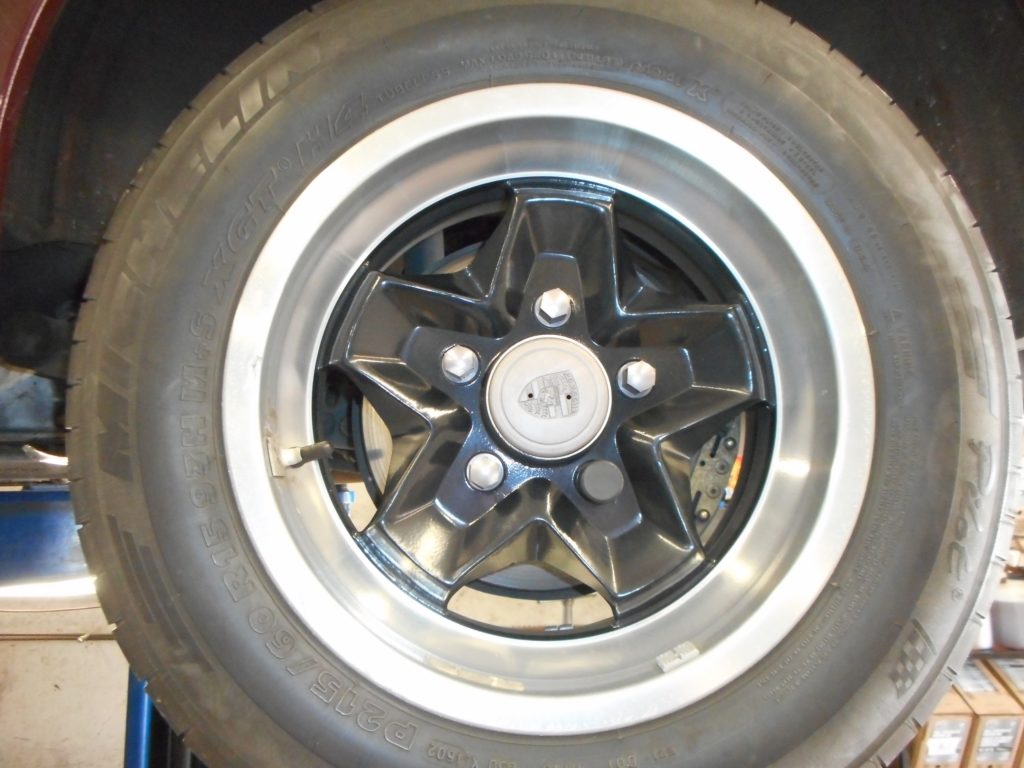 Wheels and Michelin tires on car; all in very good condition (note: all wheels are the same color (polished outre rims with black spokes. lighting when photos were taken make some wheels look lighter than others but is not the case).