Beautiful Two Seat Austin Healey 3000 BN7 For Sale. This is Healey # H-BN7-L/11637, built August 16-17, 1960 and has been restored in its original finishes of Ivory White with Red interior. A British Motor Industry Heritage Trust Certificate Factory Record accompanies the car to verify authenticity (engine, chassis and body numbers are all matching). In very good condition, with Overdrive, White tonneau and top. $ 49,950.00.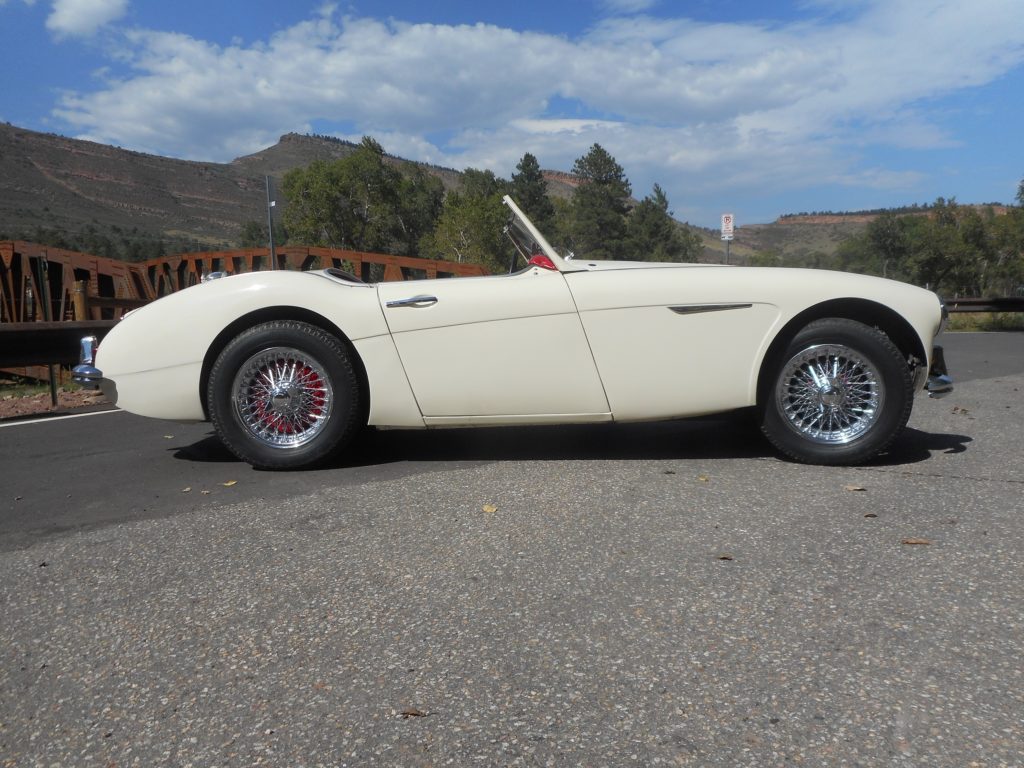 Austin Healey 3000's, commonly referred to as "Big Healeys", have  some of the most attractive lines and proportions of any open sports car. They are well suited for touring and their inline six cylinder engines produce some of the sweetest sounds of any engine. Dignified yet very sporting, big Healeys make a very classic, pure vintage impression!
Of the 13,560 Mark 1 Healey 3000's produced, just 2,825 were built in the true two seat configuration (10,825 BT7 2+2 seaters; 2,825 BN7 two seaters) making this car among the rarest and most desirable of all the Healey 3000's. We find it to be stylistically and aesthetically more pleasing than the 2+2 configured cars and certainly appearing much more sporting a purest sense as well.
The Mark 1 (1959-1961) Austin Healey 3000's offered two significant improvements over the prior 100-6 models (1956-1959), the addition of front disc brakes and a larger, 2.912 cc. in line six cylinder engine producing 124 hp.
Aside from front disc brakes, this car features a four speed transmission with overdrive. The transmission and overdrive unit were professionally rebuilt just 5 years ago and it shifts and works as it should. The car runs, drives, stops, shifts and handles well.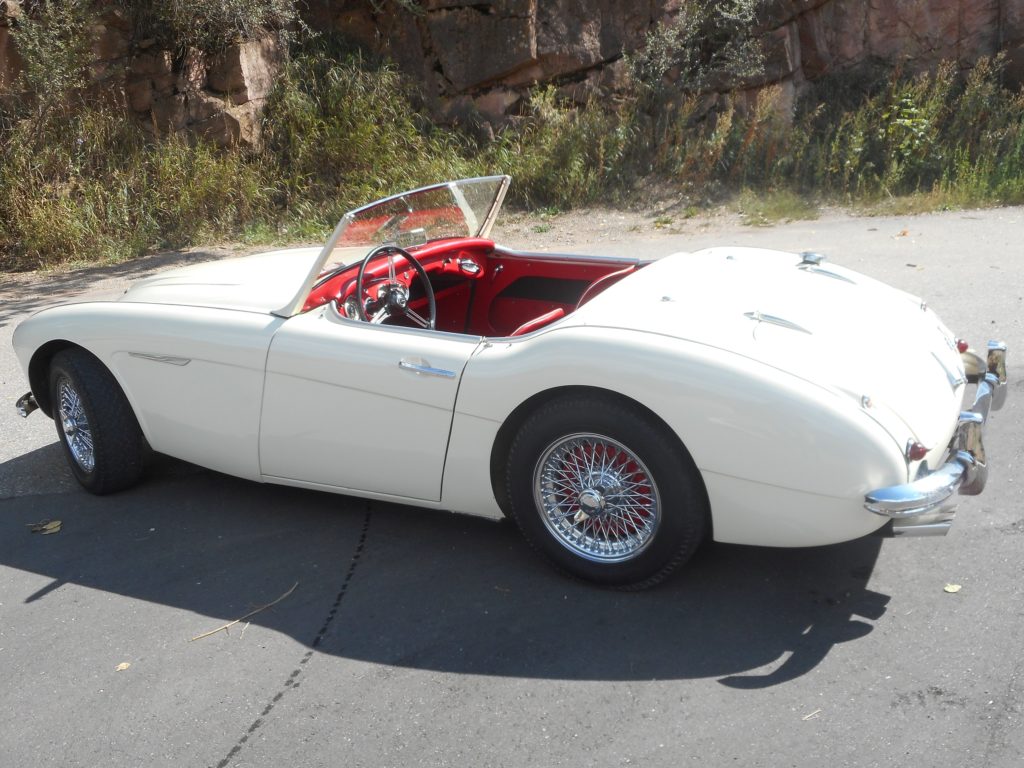 The car benefits from an older (circa 1982), frame off restoration and still appears very well; albeit with a few blems in the paint from use. The body is straight without evidence of much bodywork and the underside of the car remains essentially rust free.
Chrome and trim are in very good condition.
Overall, we find the car to be between No. 3 and No. 2 in condition.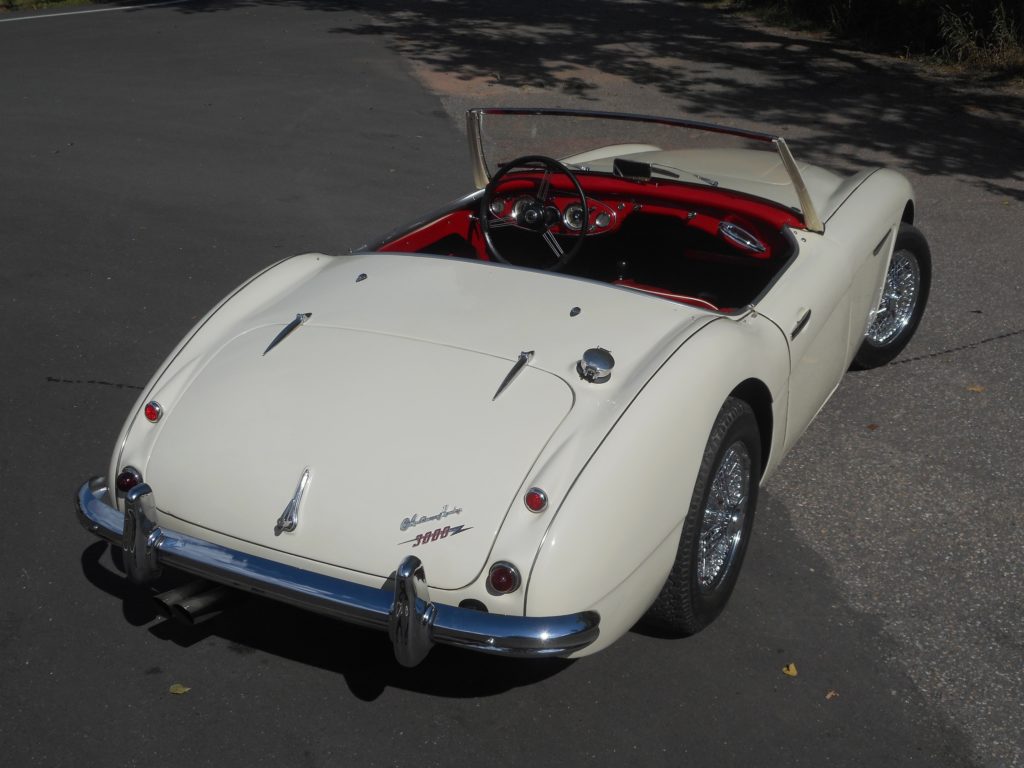 From the records with the car (back to 1984), the car was previously located in the Seattle, WA area before being shipped to the Watkins Glen area of upstate NY. It was in the Glen with the same owner for 18 years before being sold by the widow of this same owner through a vintage car dealer still in business there and brought to No. Colorado in 2002 where it has been with the same prior owner these past 16 years.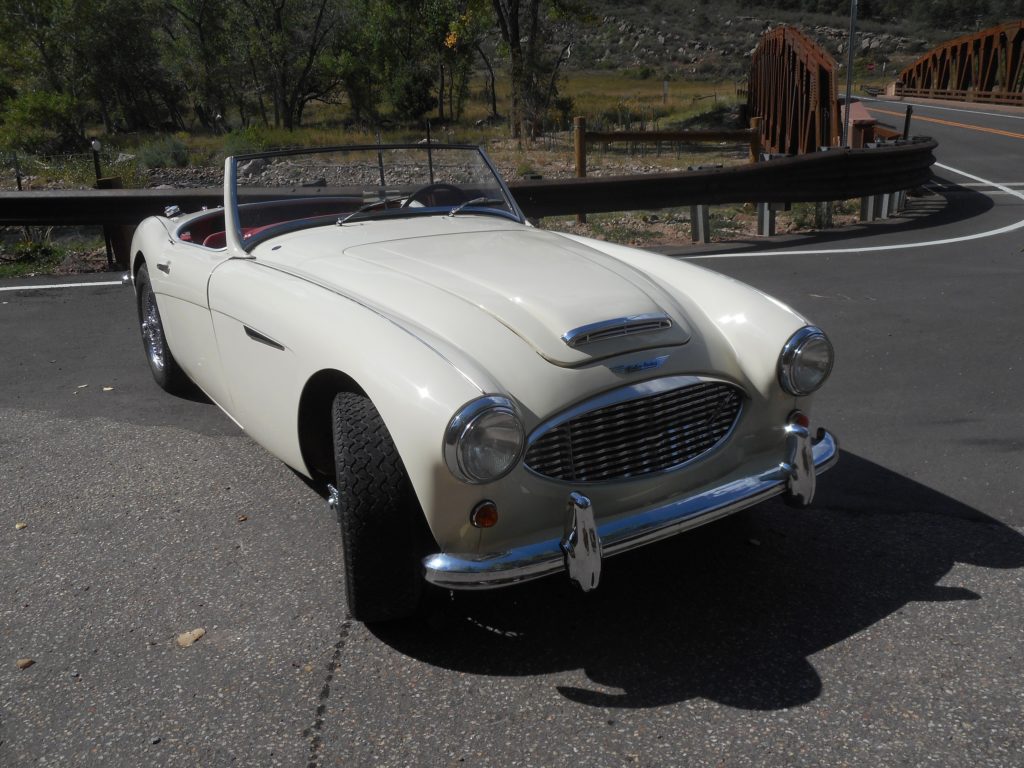 The red interior (true to its original build) has been re-done in an high quality  manner  and appears like new. All seats, door panels, dash, carpets, etc. are in excellent condition.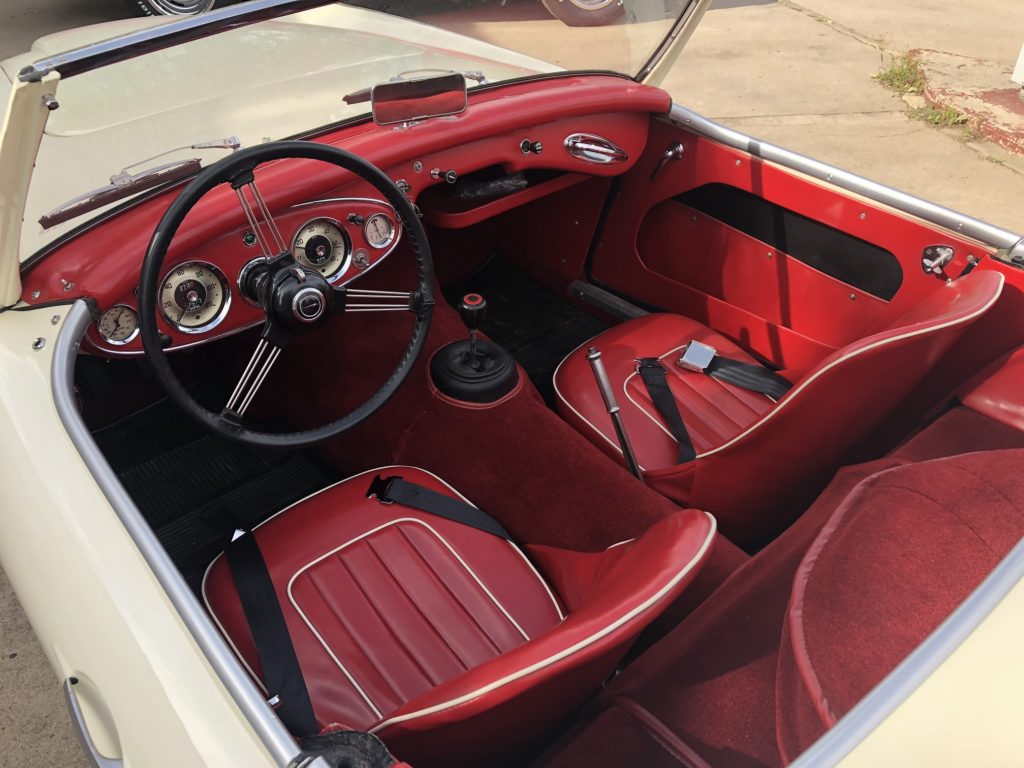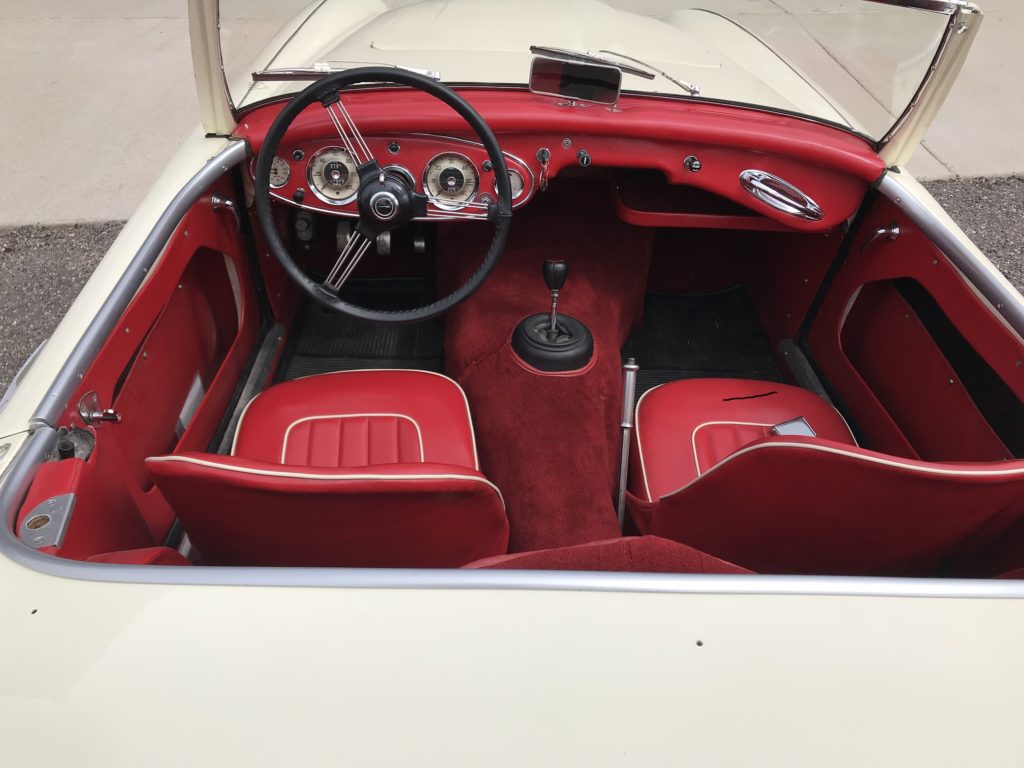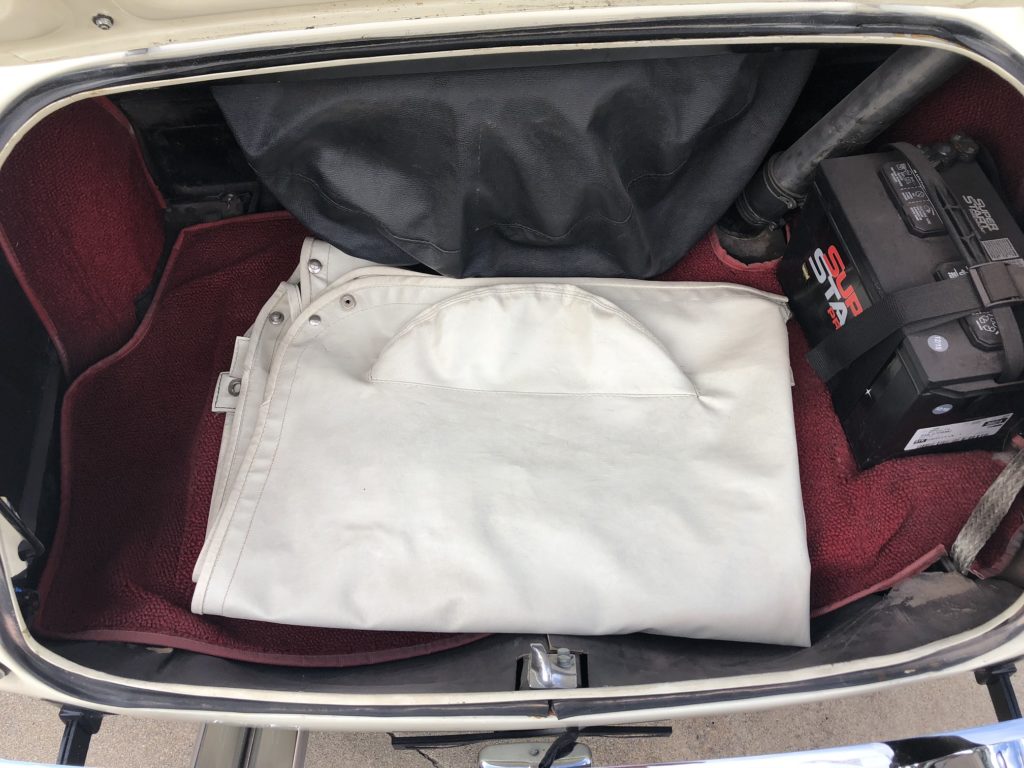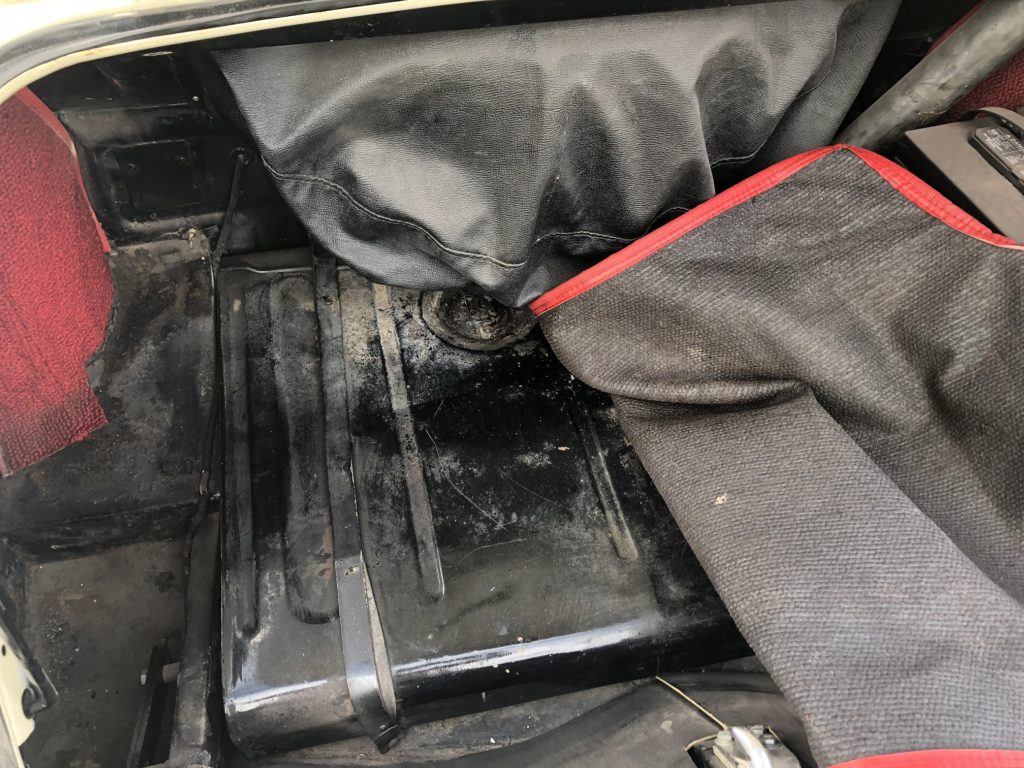 There is a white top and tonneau cover with the car, both in excellent condition but no side curtains (are available new).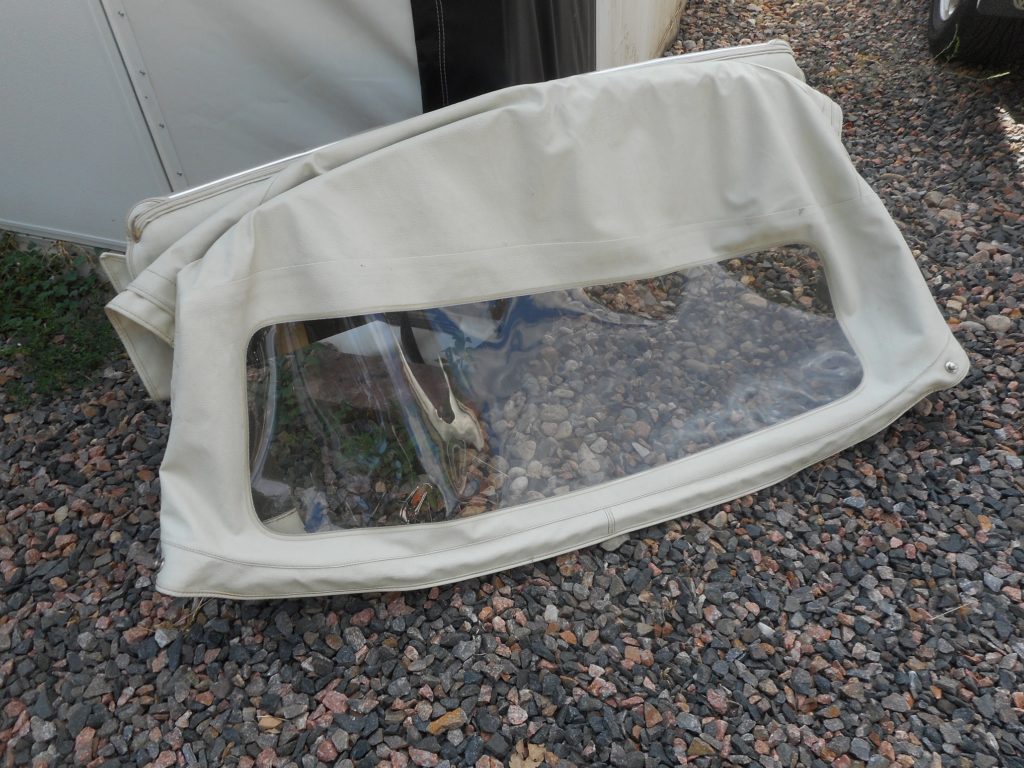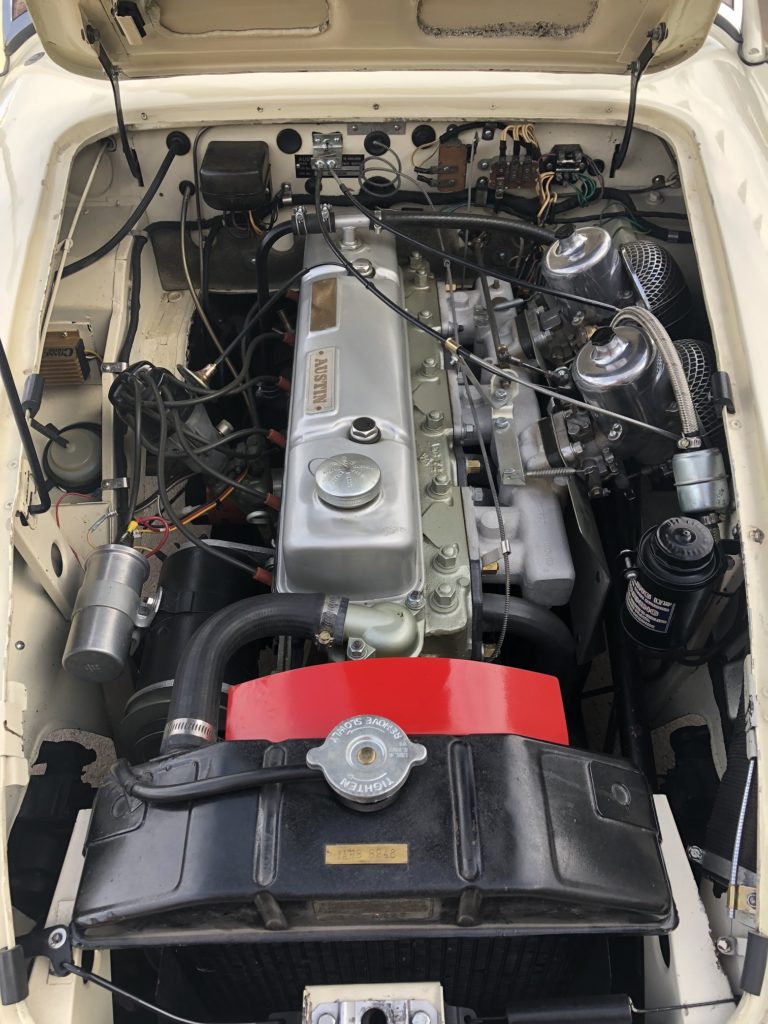 The original 2,912 cc in-line six cylinder engine with twin HD8 SU carbs. A spin on/off oil filter and electronic ignition are practical upgrades.
Service records with the car reflect the following work/repairs since being brought to Colorado in 2002 with all work completed by two of our areas best British car shops :
Carbs rebuilt and radiator re-cored 2/02; Generator re-built 11/02; Complete rebuild of front and rear suspensions and steering box 1/03; new muffler 2/03; carbs serviced, tune-up 12/09; transmission and overdrive unit rebuilt 9/13.
See Video links below of engine running and exhaust.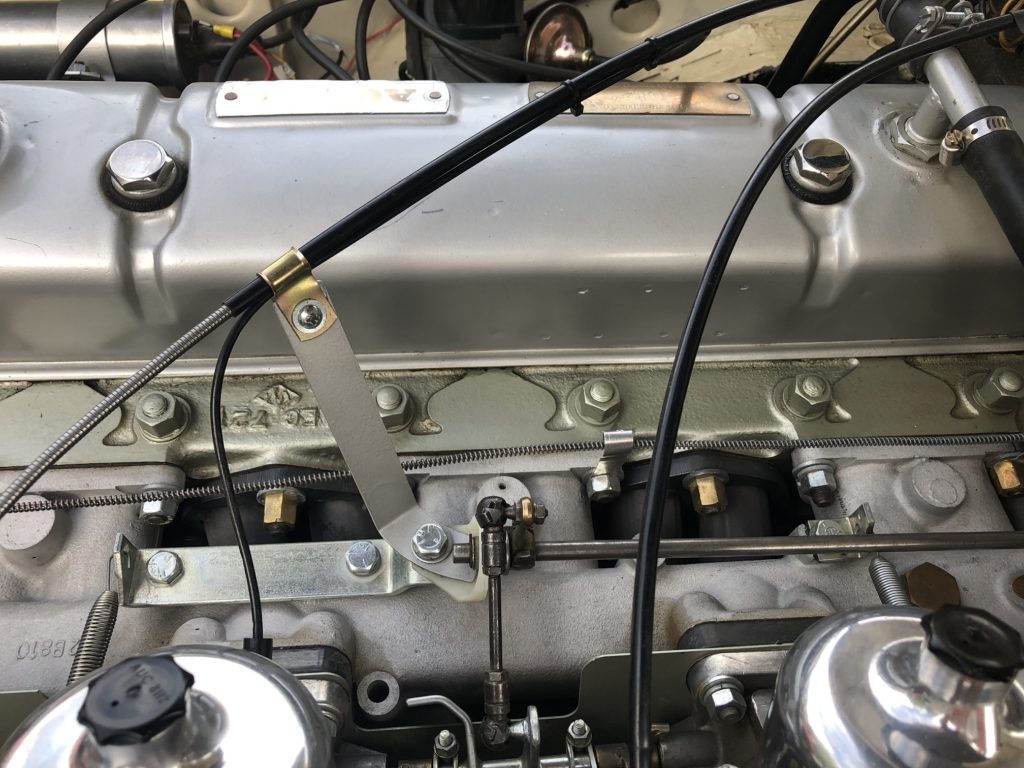 Very clean and proper engine and engine compartment.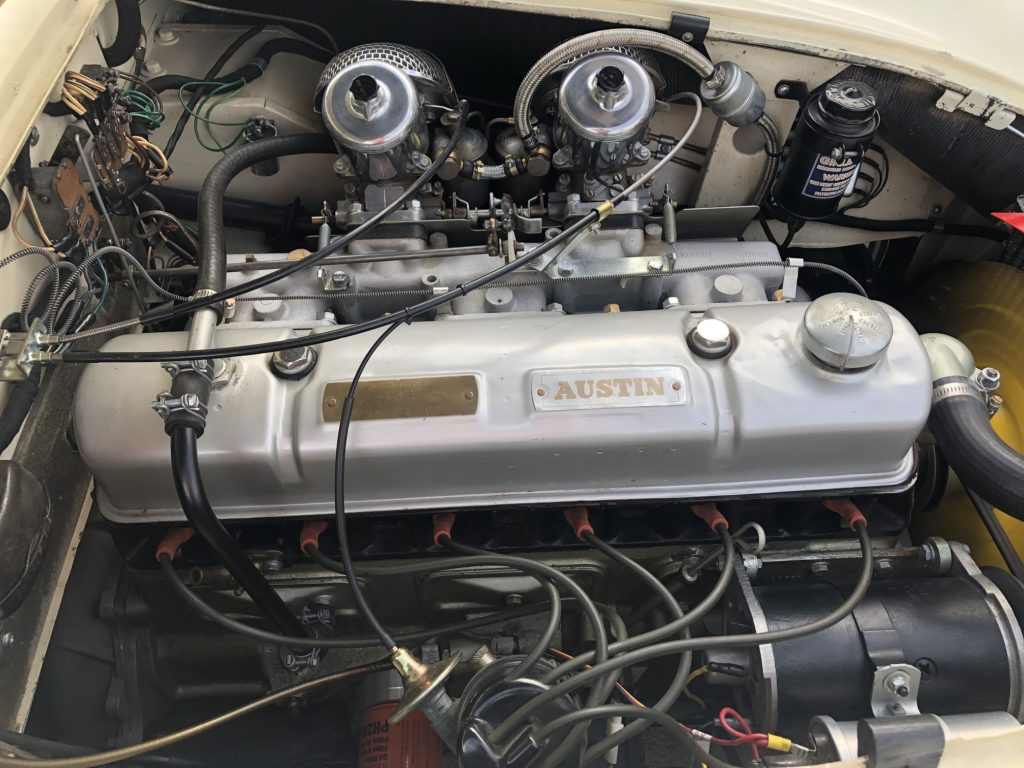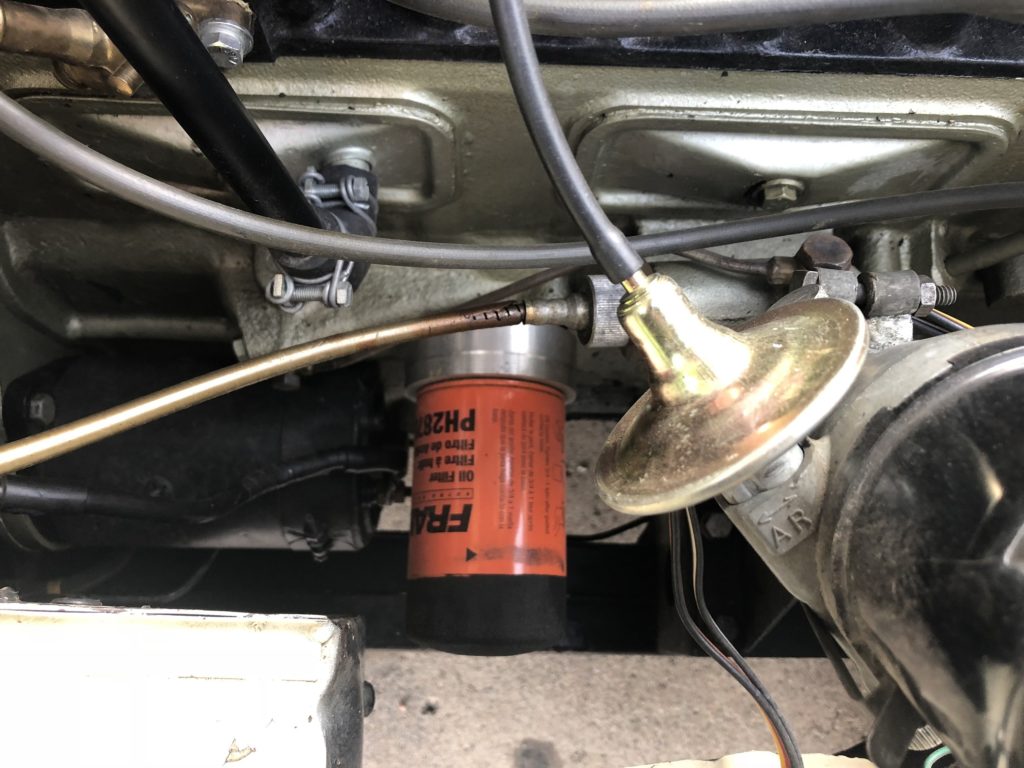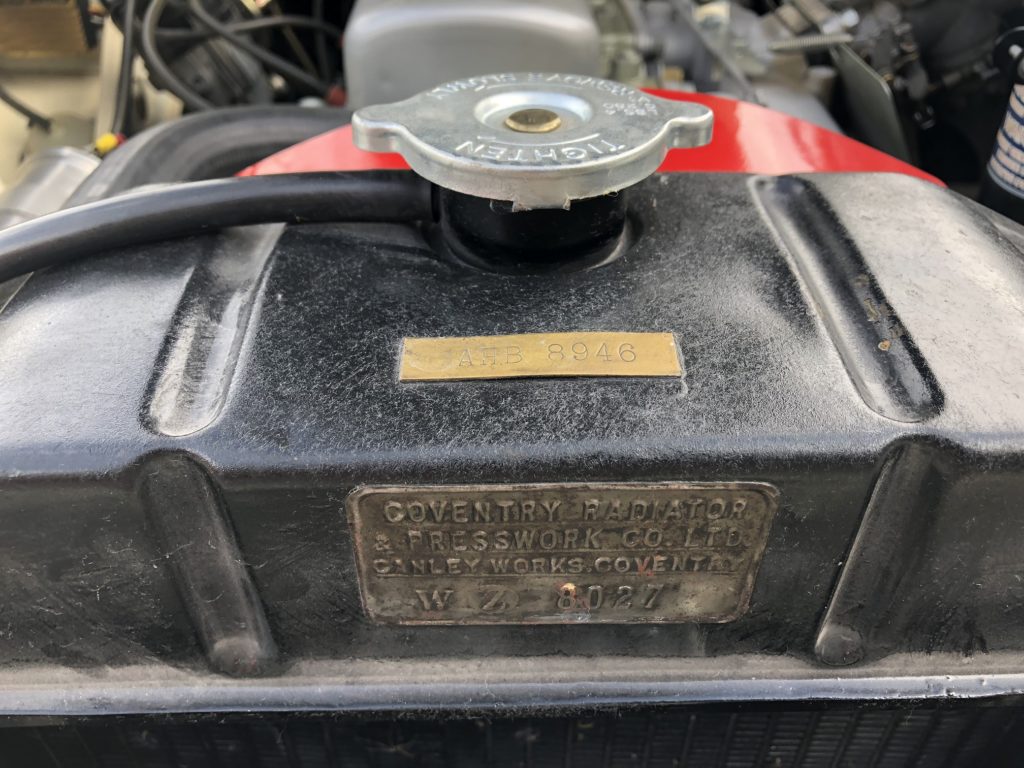 Straight body.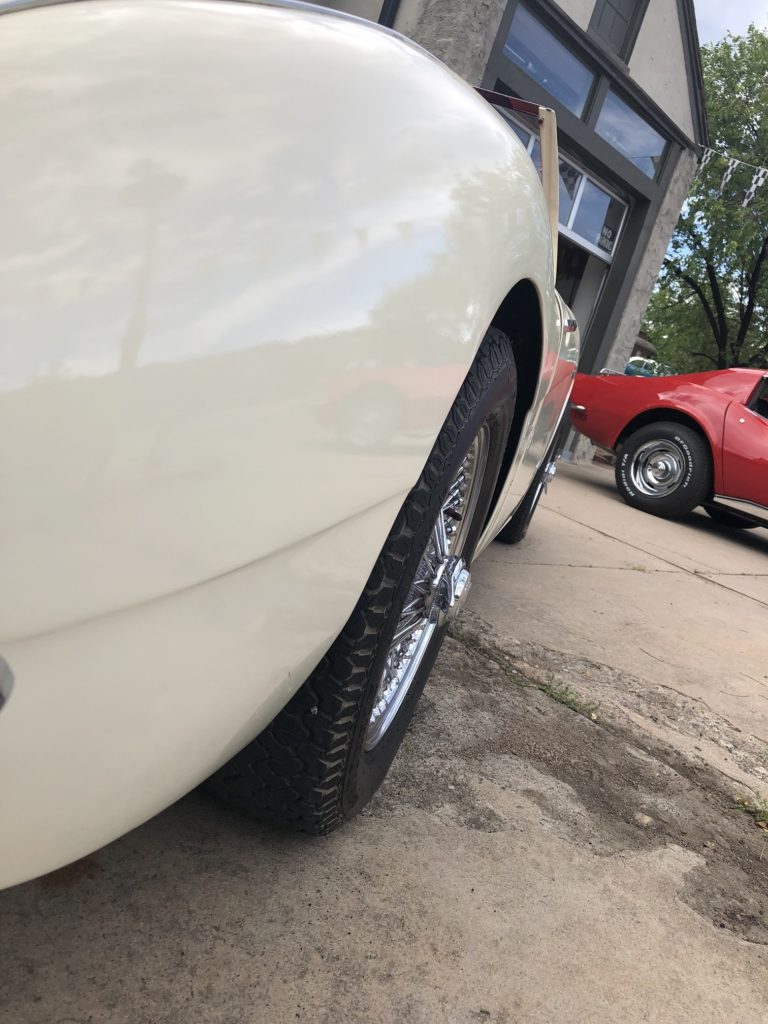 Wheels are Dayton 72 spoke chrome wire wheels shod with Dunlop radials.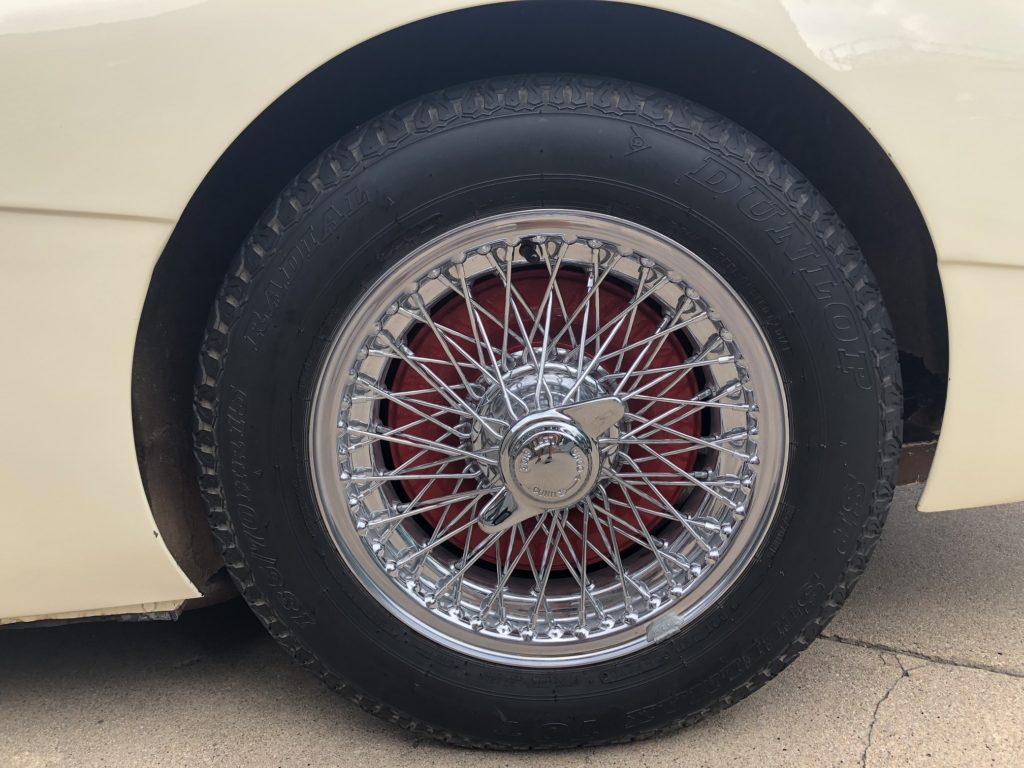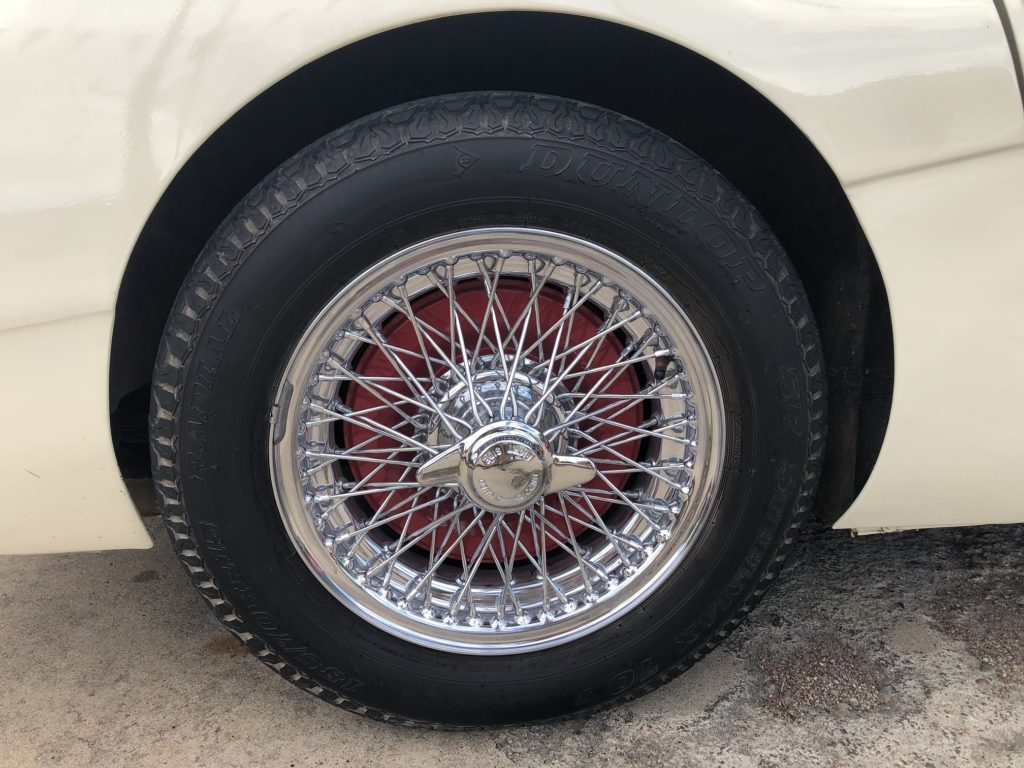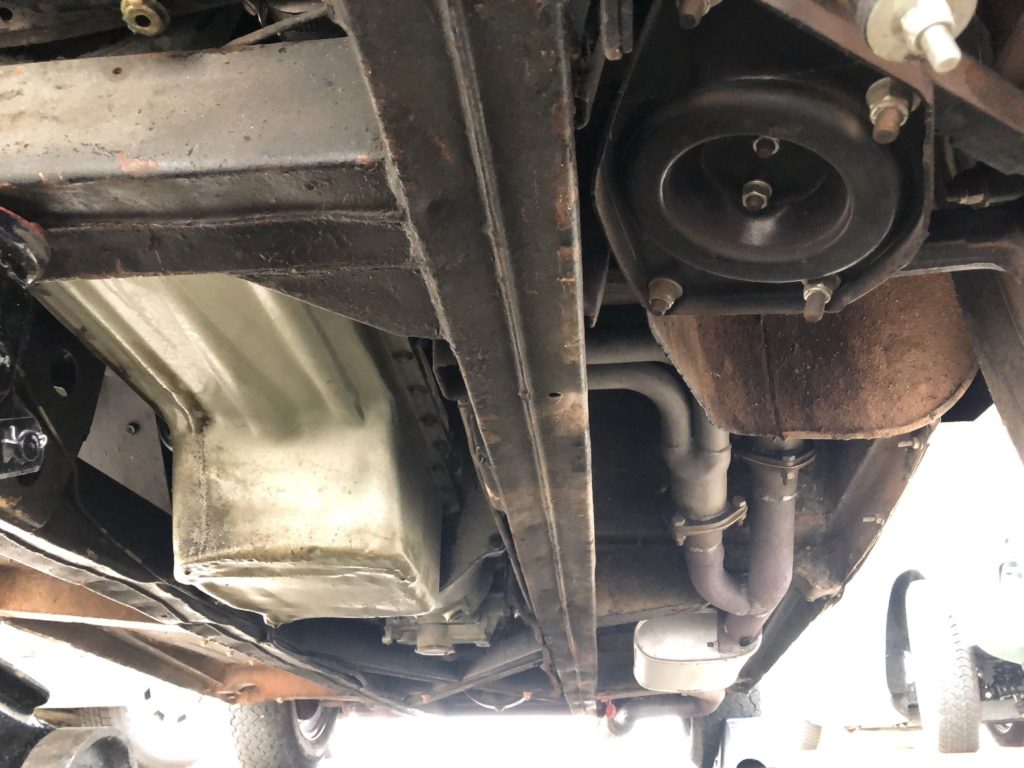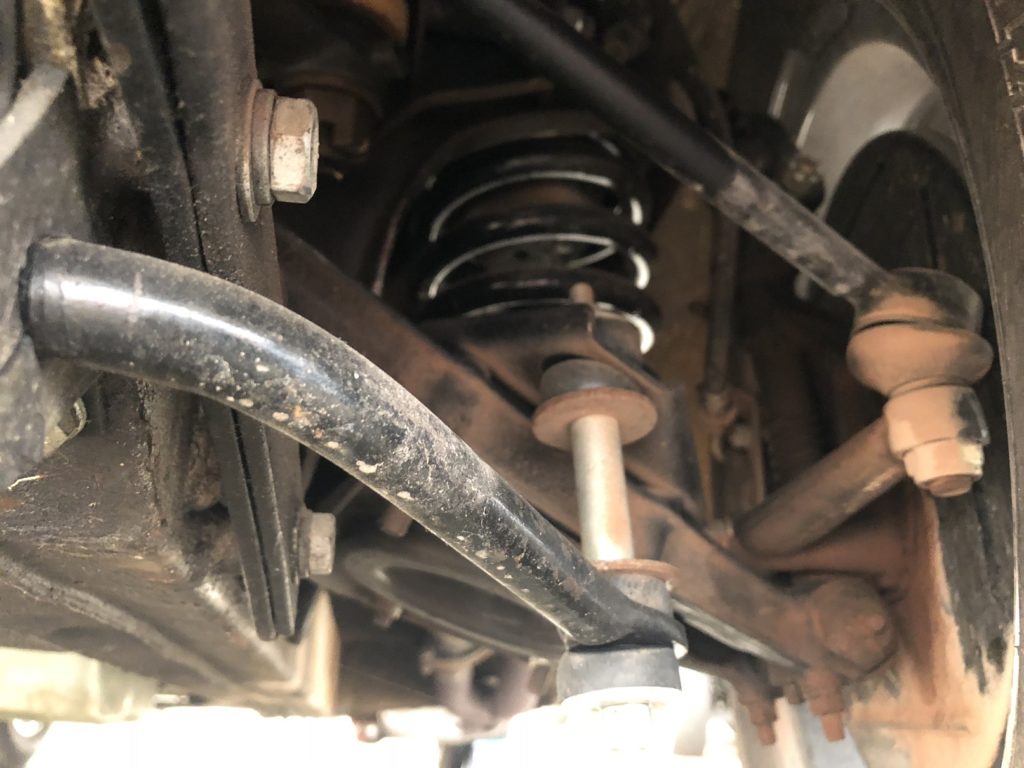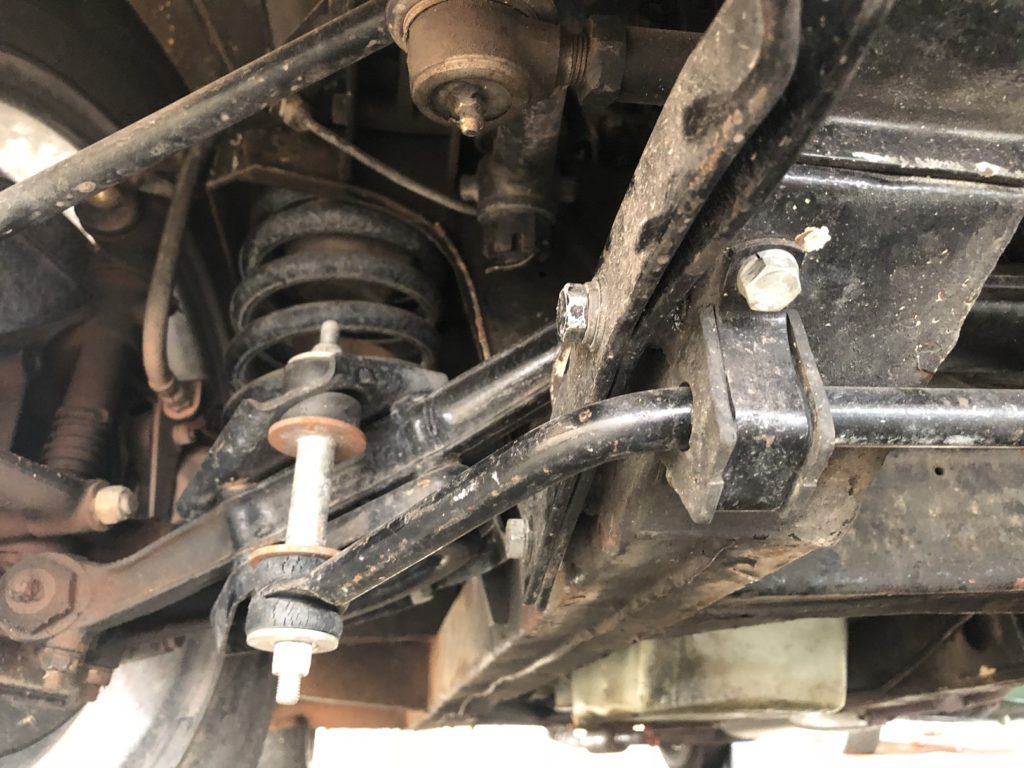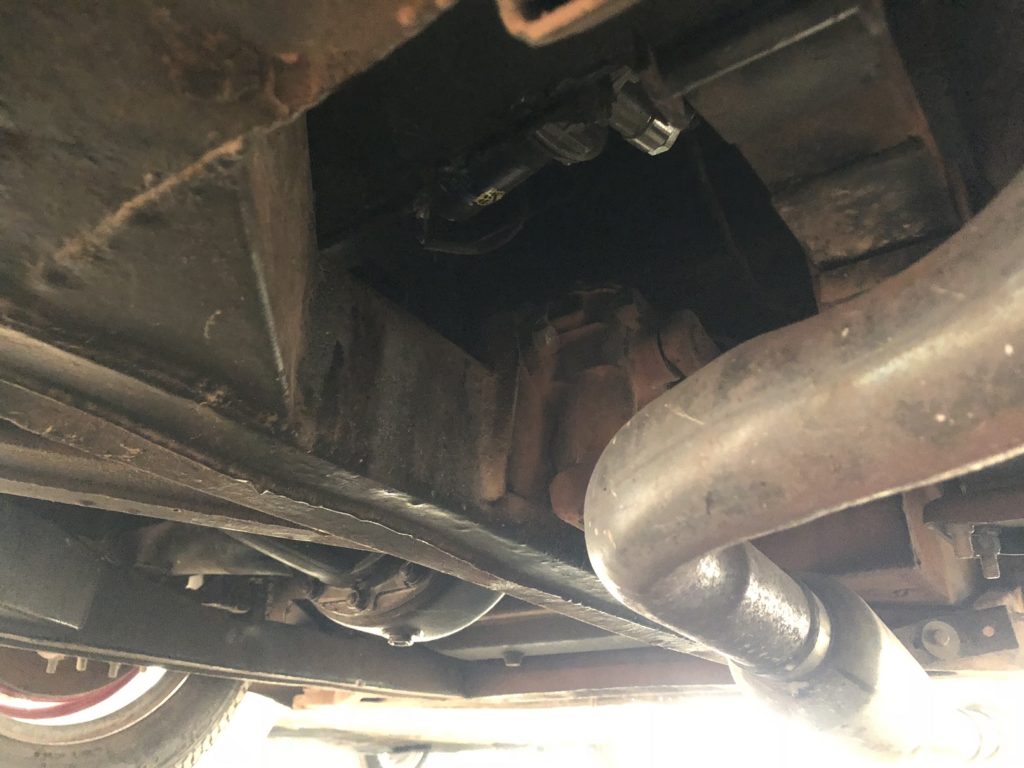 Very clean and rust free undercarriage.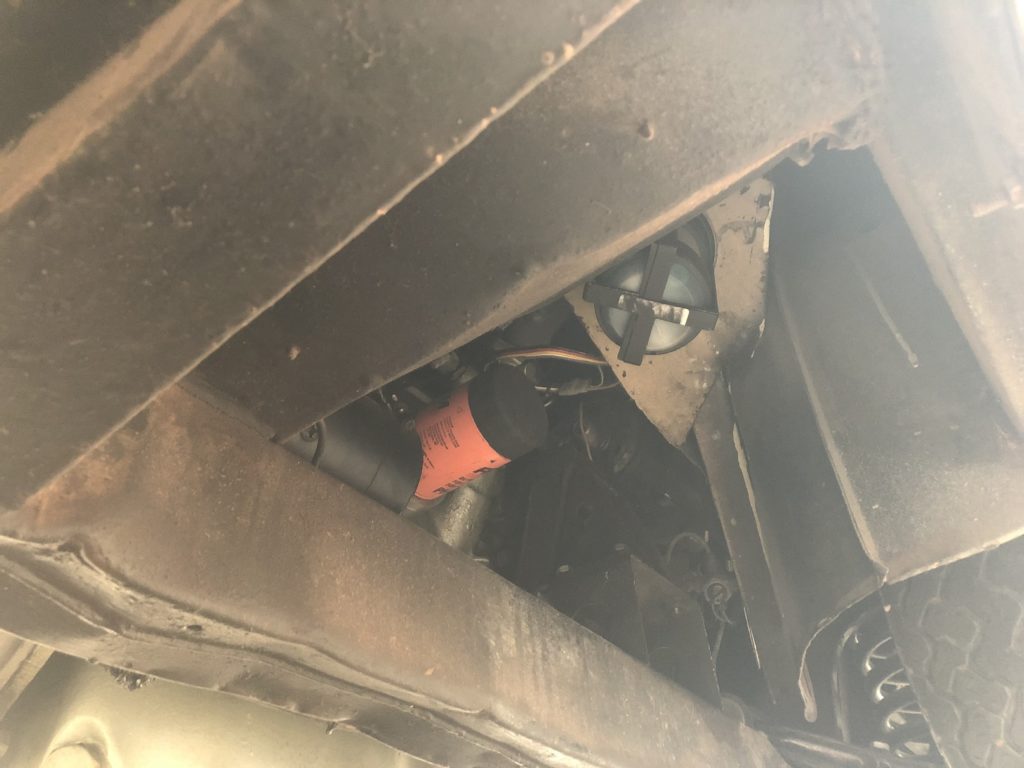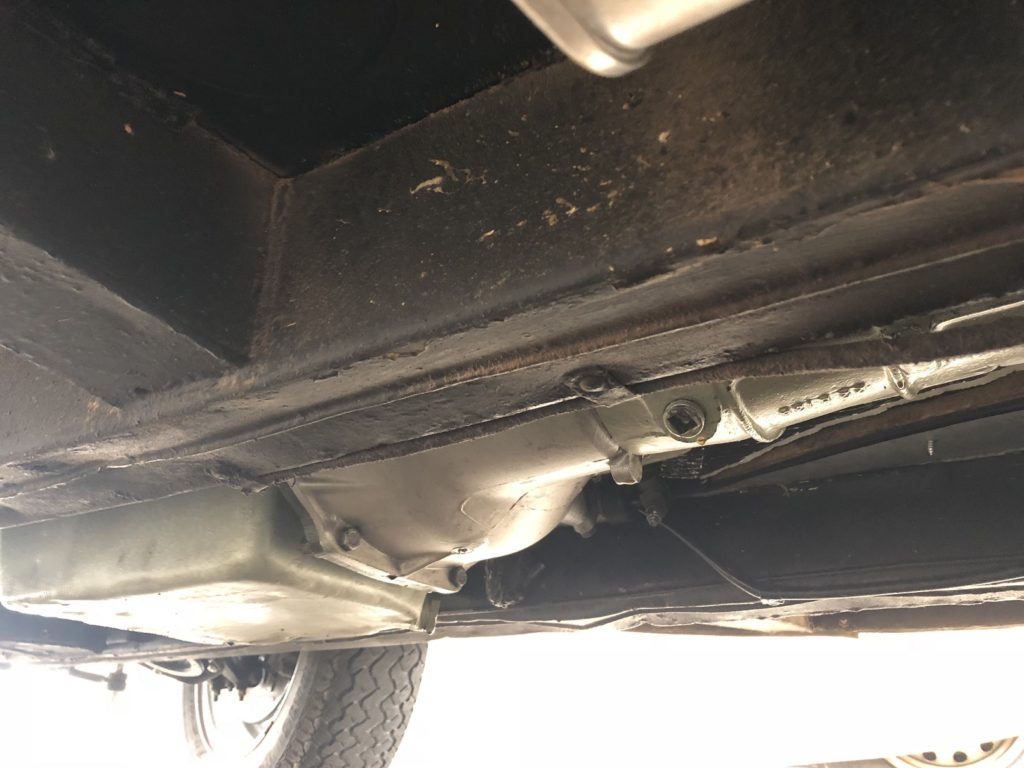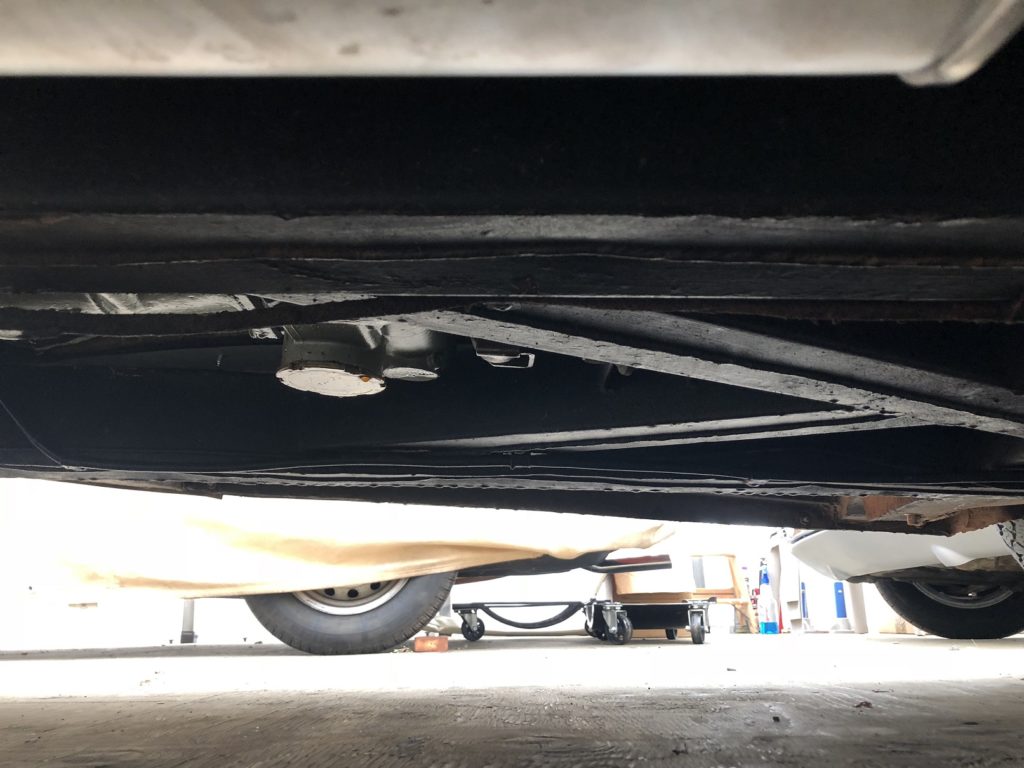 See and listen to the engine running and the tailpipes by left clicking on the IMG video links below (these were posted using Windows Video Player):
If you're looking for a good condition, drivable big Healey we feel this one would be worthy of your consideration. Please call me with with any questions or need for further information. Thank You.