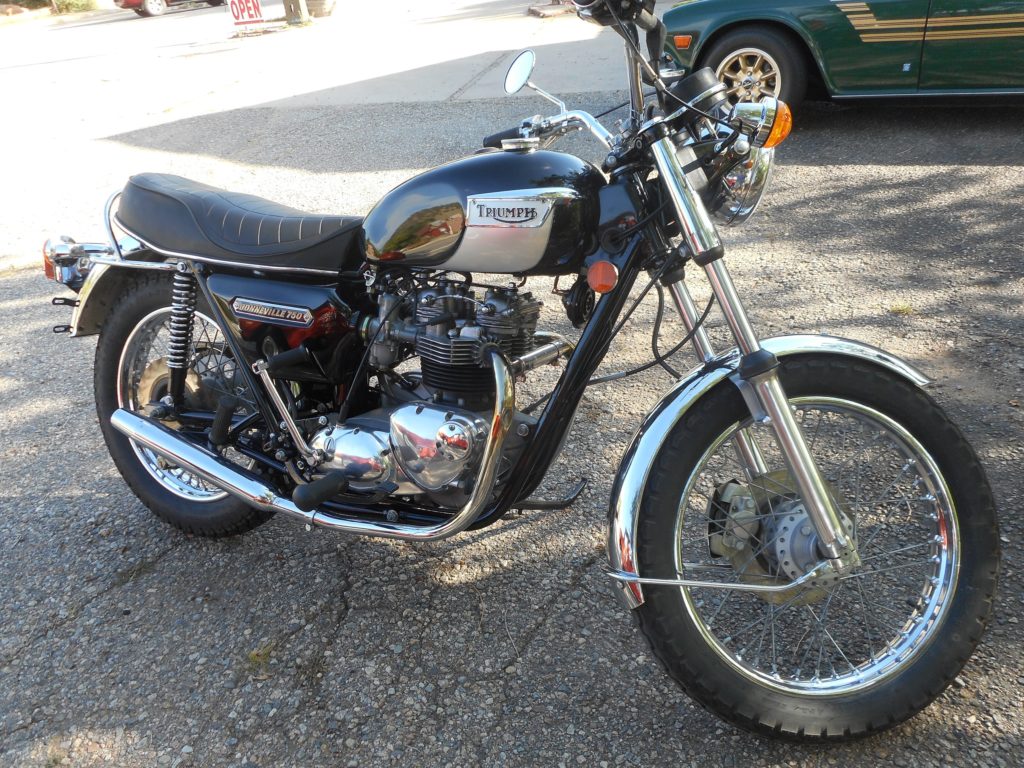 This is an outstanding example of the Triumph 750 Bonneville. A high quality restoration of this bike (# T140VPX02296) was completed four years ago. Like new condition paint, chrome and trim; a beautiful bike! Just less than 10,000 miles (9,886). $ 6,495.00
"If you're looking for an all-weather, all-purpose,everyday classic British bike, you're probably staring straight at a 750cc T140 Triumph Bonneville ……. these bikes offer excellent handling, good braking, decent enough suspension, and acceptable turn of speed and have better parts back up than just about any other classic British bike in the marketplace." (Sump Magazine)
This particular bike is very handsome in black and silver and really evokes the early Bonnevilles of the '60's.
The Triumph T140V is on CYCLE WORLD's – BEST USED BIKES list; "Why?: "These oil-in-frame Triumphs were the ultimate evolution of Edward Turner's 1938 Speed Twin but are less valued by collectors than the pre-'71 models and therefore are more affordable. A mid 14 second quarter and 110 mph top speed remain adequate for use in modern traffic. Brakes are decent even by today's standards and handling is quite good. A well sorted machine can be very reliable and oil tight. Parts and service support are exceptional. These bikes were essentially vintage when new but are fast, fun and practical to this day."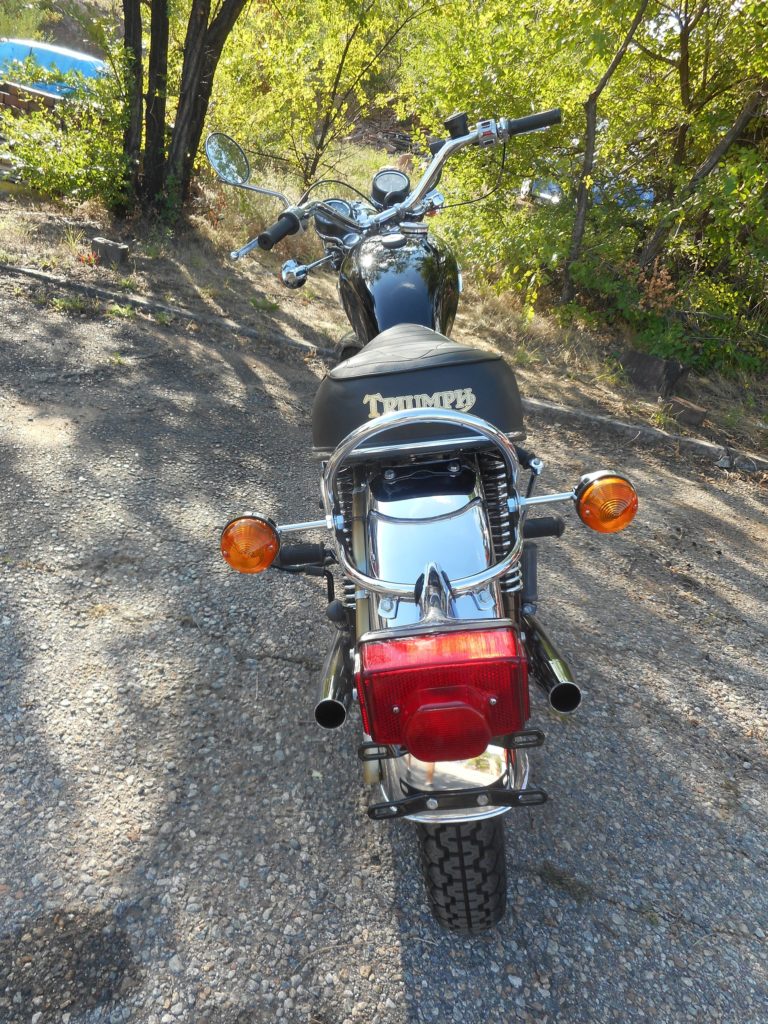 The "new Bonnie or 140V" was Triumph's answer to increased competition from other manufacturers, especially from the Japanese. The 140V received the new 744 cc engine and 5 speed transmission, replacing the older Bonnie's 650 cc/4 speed. Initially the early versions of the model suffered some quality control issues and then the strike at the Meriden factory in 1973 halted production for 18 months. However, once the new workers cooperative was formed, quality control issues were solved and the late seventies editions of these bikes such as this one proved very roadworthy. They provide vintage Triumph looks with much improved features such as disc brakes front and rear.
In 1978, a new, parallel-port cylinder head replaced the earlier splayed head which dated back to 1959. This same year also saw the use of the Amal Mk2 carbs as opposed to the earlier Mk1's.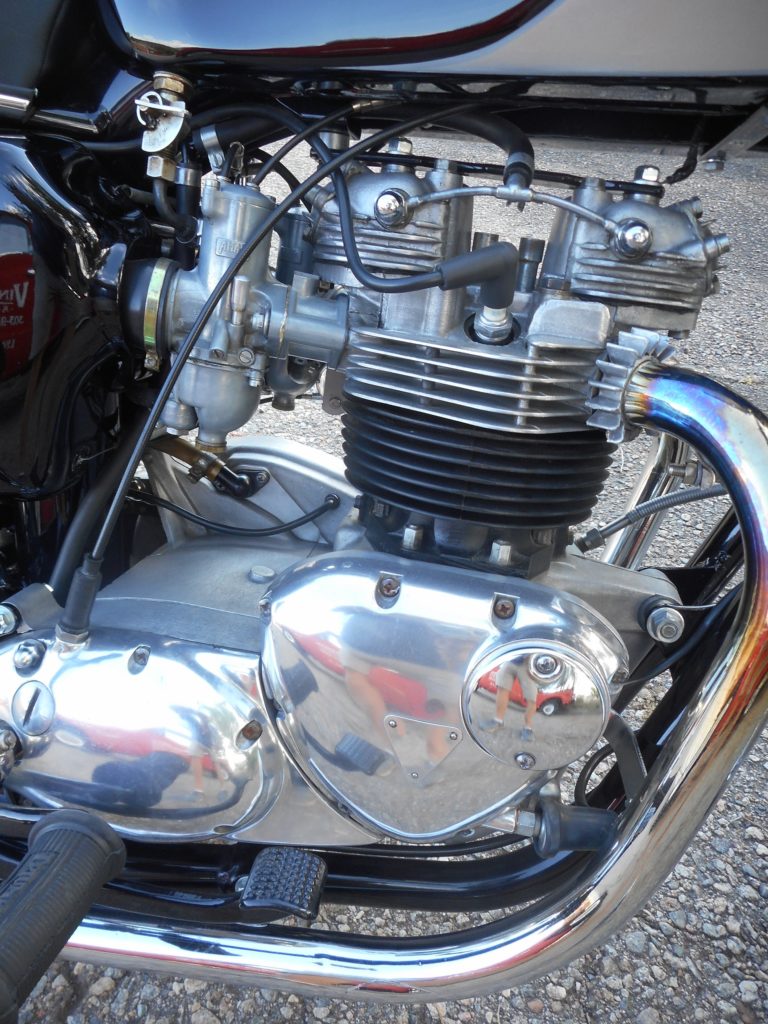 Right side rear brake pedal.
The 744 cc air cooled, ohv parallel twin produced 52 hp at 6200 RPM. Bore/Stroke: 76mm/82mm (2.99 in/3.23 in); Compression 8.5:1.
Left side gear shift selector.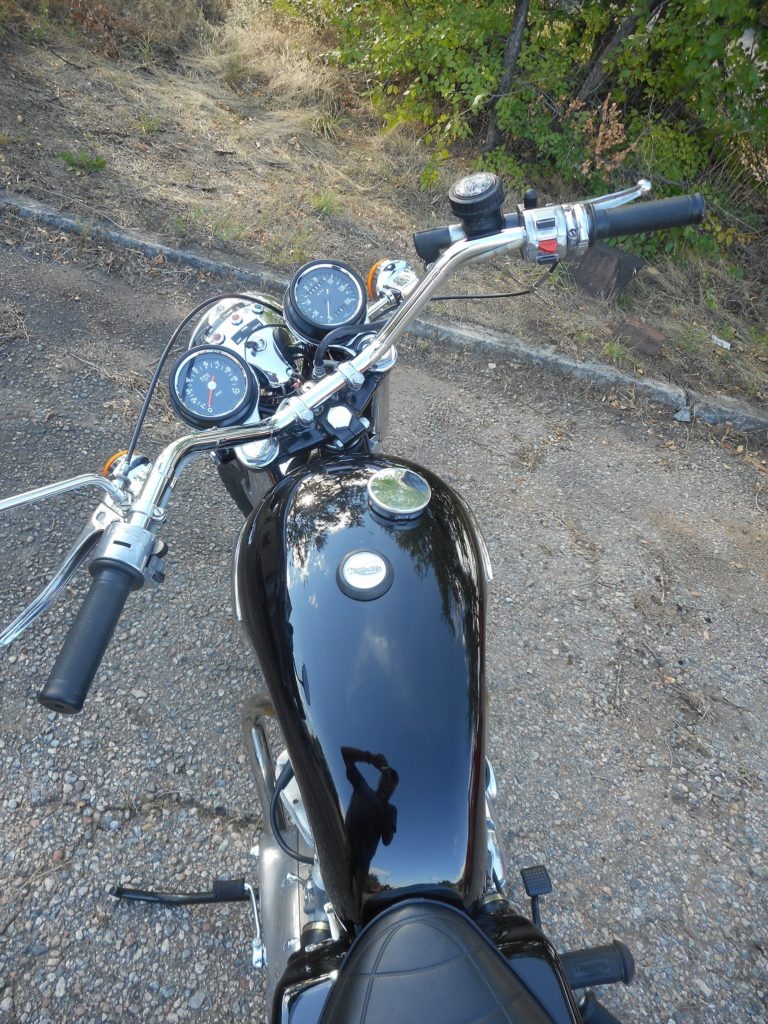 Paint quality finish on this bike is excellent, show worthy.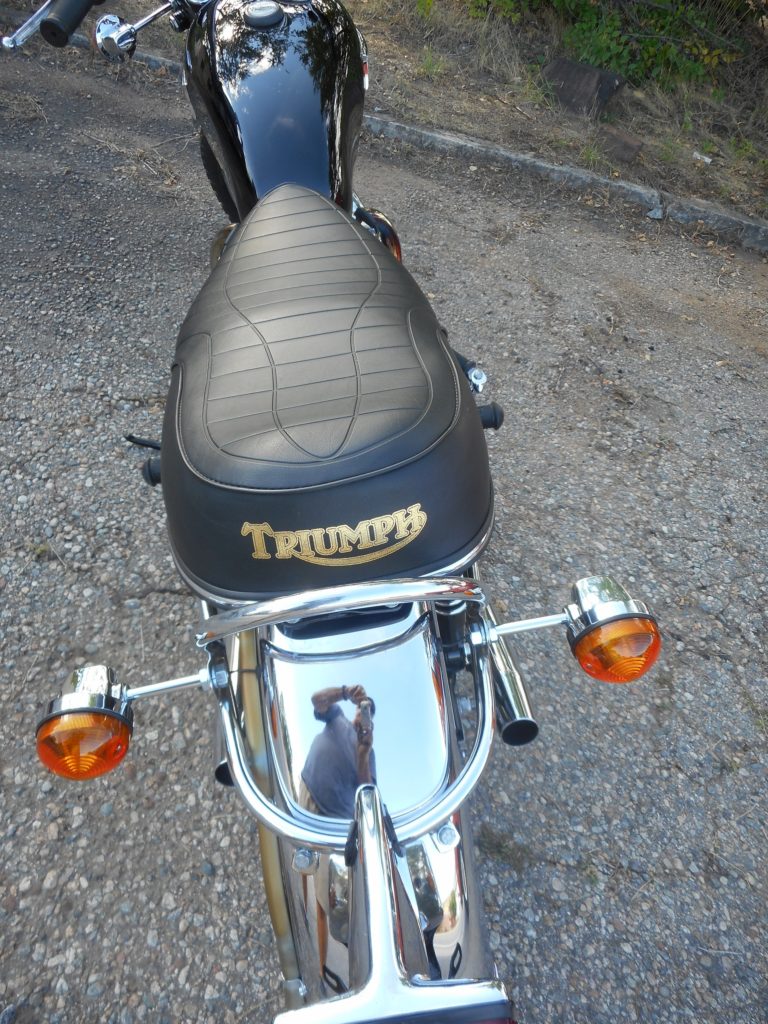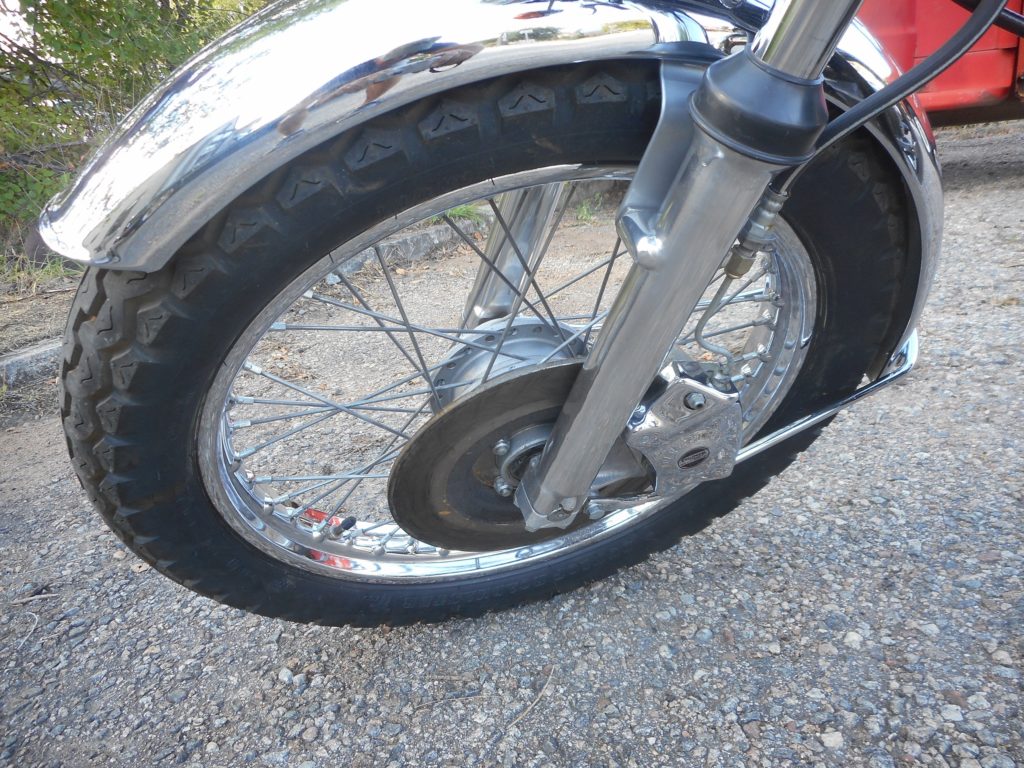 Front Wheel: 3.25 x 19 Rear Wheel: 4.00 x 18 (with Dunlop Roadmaster tires). Telescopic forks front suspension; Girling shocks 3-way spring loaded rear suspension. Front brake and rear brakes use 254mm discs.
Dimensions/Specs: 56″ wheelbase, length 87 1/2″, seat height 31.1″, dry weight 390 lbs; fuel tank capacity 4 gals.