We're very pleased to present for purchase this beautiful "time capsule" Datsun 280Z . This is 280Z # 432515, built in October 1977. It is a five speed coupe with just 97,356 original miles and is sold with a clear, Colorado actual mileage title.
The car is finished in white (its original color; one high quality re-paint in 1988) complimented by its original brown interior.
It is a 3 owner car (sold new in Dallas, TX) and has been with the same local owner the past 34 years.
These 280Z cars (not to be confused with the later ZX cars) are very close to the original 240Zs but with a better running, more maintenance free engine thanks to fuel injection and integrated factory AC (unlike the dealer installed add on units used in the first Z's).
Original jack, tool kit, spare wheel/tire, owners and workshop manuals.
The last of the real Z cars and an appreciating investment. In very good condition throughout, ready to enjoy! $ 24,500.00
The body on the car is straight, rust free and original metal with the exception of the fibreglass lower front air dam valance which is an aftermarket addition but stock metal valances are available if one wanted to switch back to the original. All rubber was replaced with NOS rubber when the car was -repainted.
Period Riken Alloy Wheels work well on the car (the original steel wheels are no longer with the car but they and the original wheel covers are available from parts suppliers). Suspension has been lowered slightly and all bushings upgraded to urethane. Brakes have been replaced and upgraded with stainless steel lines, performance rotors and pads.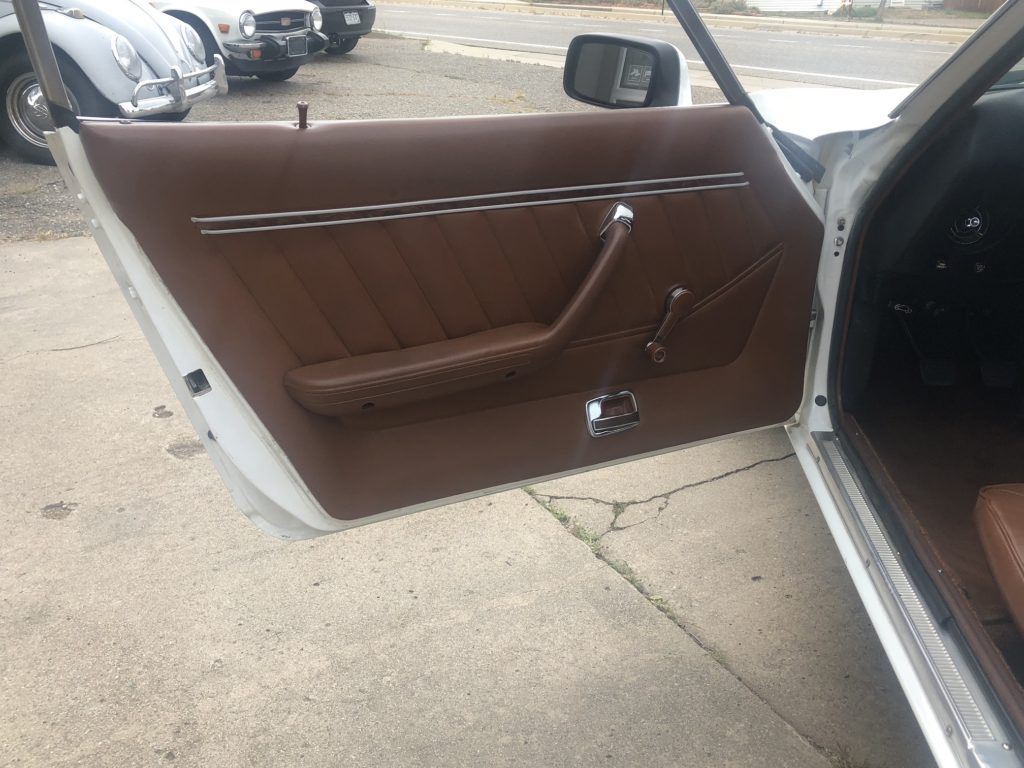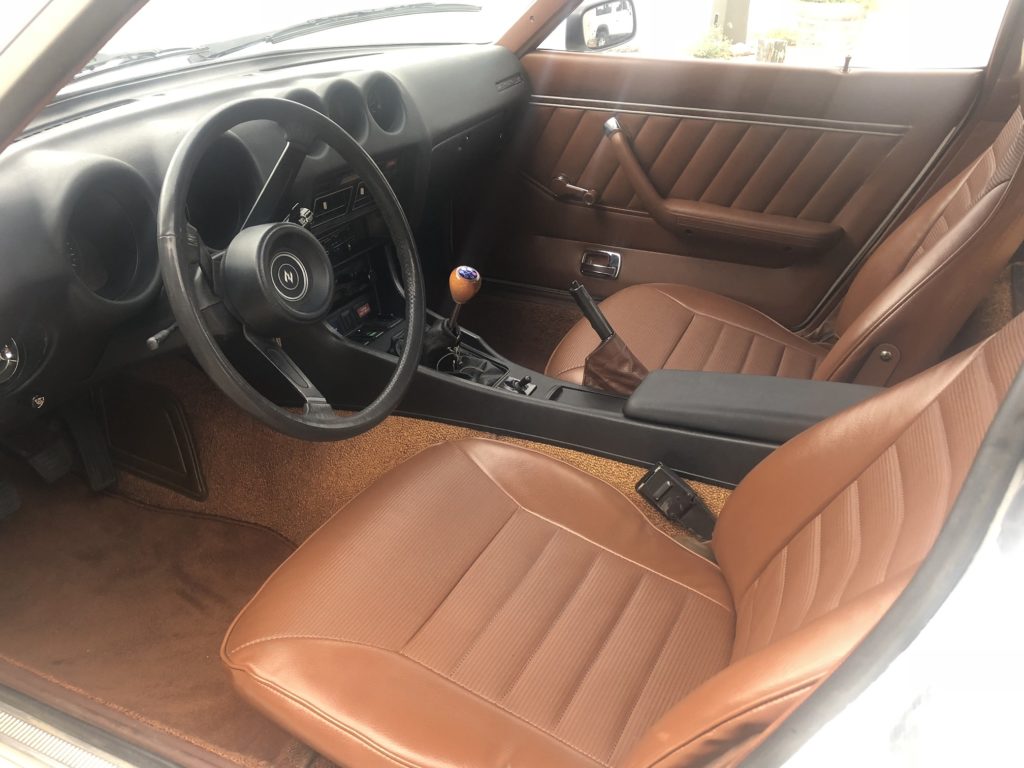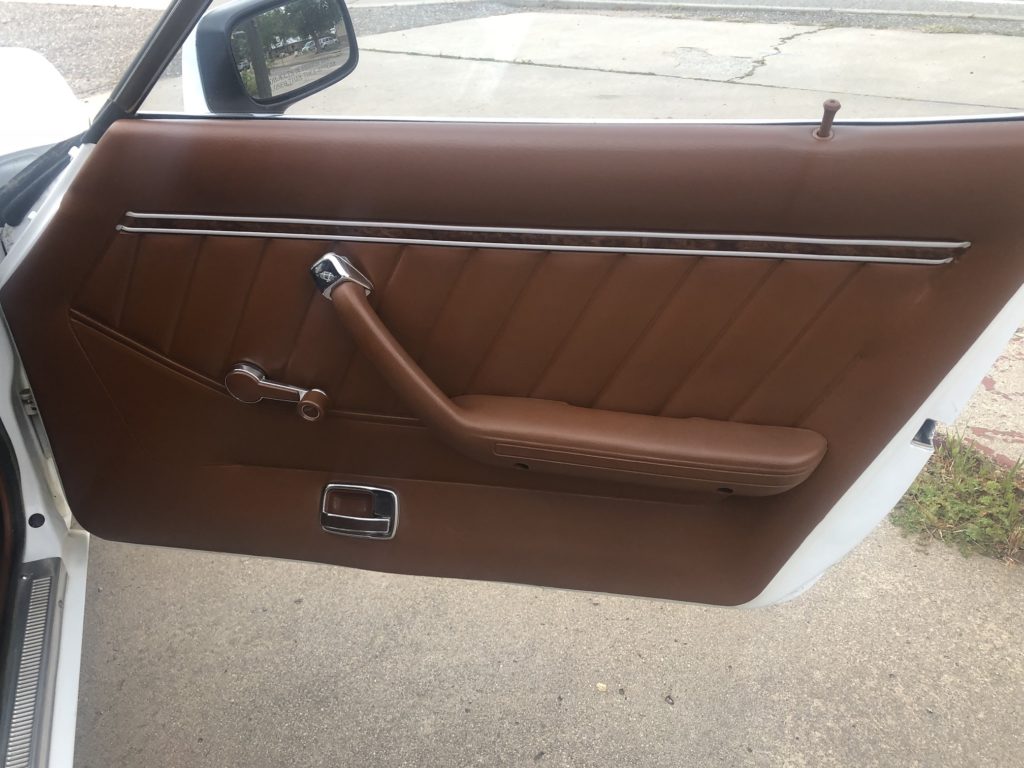 The entire interior of the car is in incredibly nice condition without blems or tears. The brown interior works very well with the white exterior and is a much better option than the more standard black (and cooler temperature wise too!)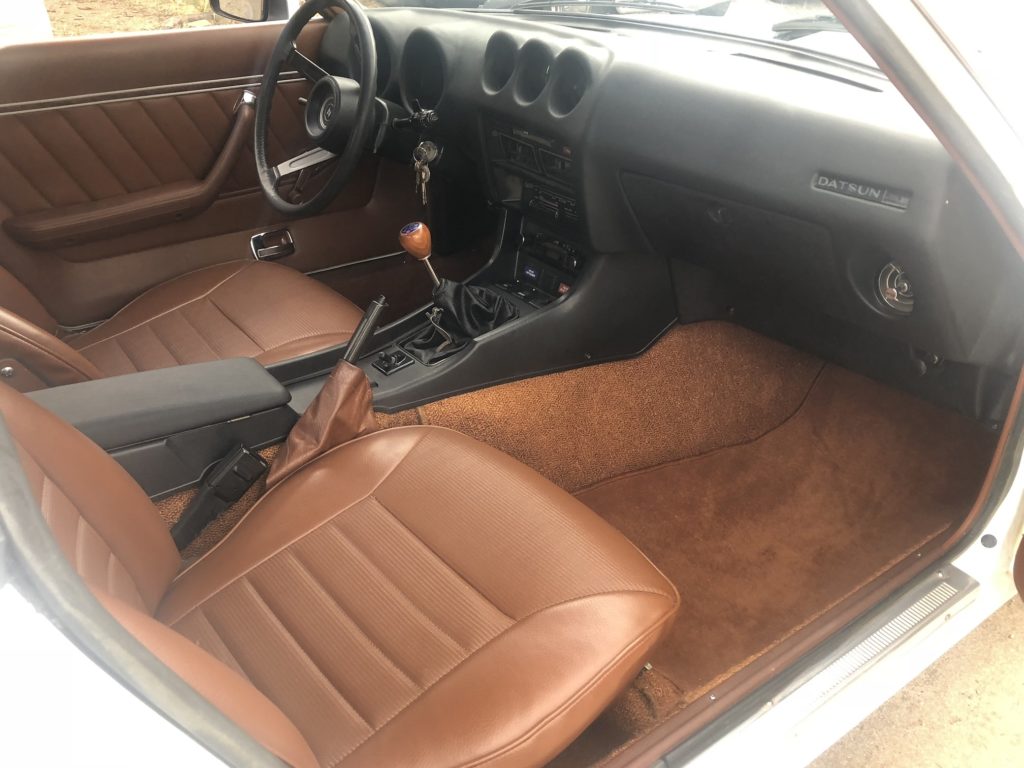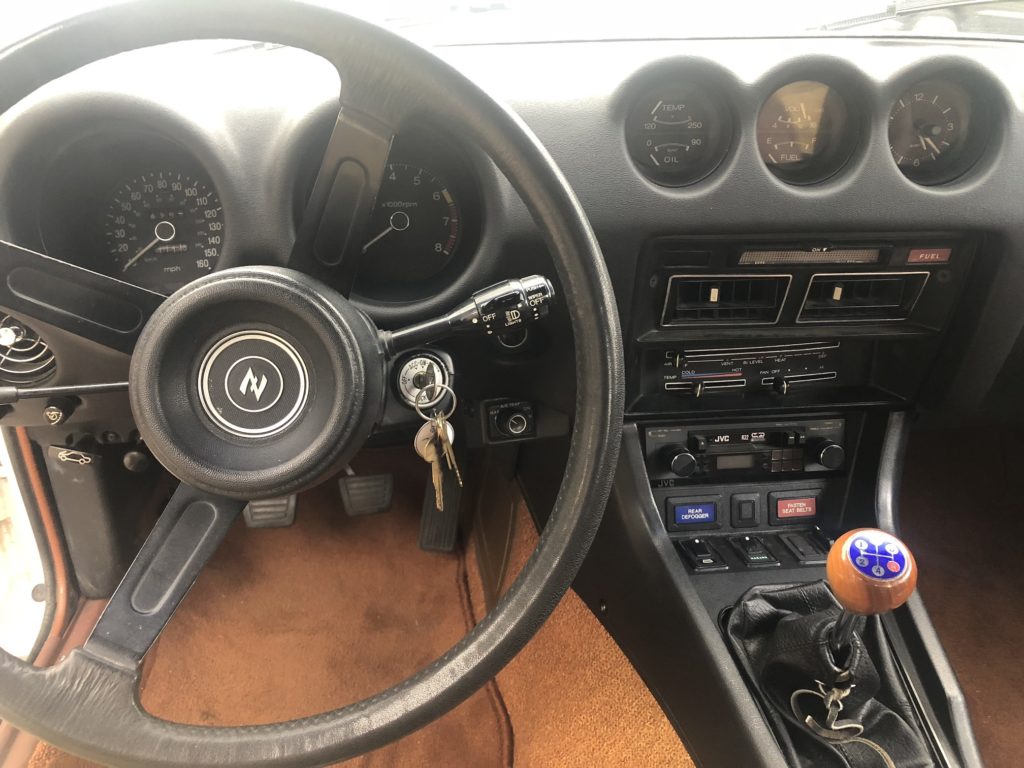 All gauges functioning properly; even the clock!
Odometer showing original mileage of 97,356 miles, The car is sold with a  clear, actual mileage, Colorado title.
Factory AC blows cold.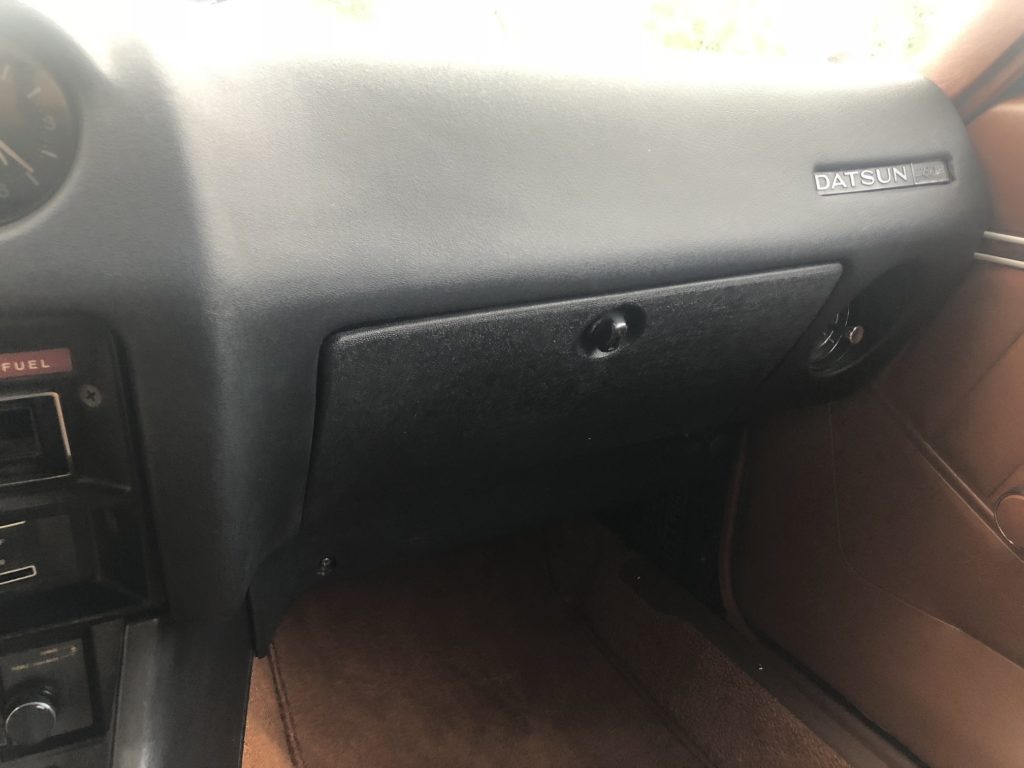 Plenty of space behind the seats; factory tie down straps for luggage.
Original workshop/service manual and the glovebox owner's manual.
Original L28E in-line six cylinder engine (2753cc/170hp/177 lb/ft torque/8.3:1 Compression Ratio) with Bosch L-Jetronic fuel injection.  These smooth, strong, bulletproof engines are the best of the 240/260/280Z cars. Having personally bought a new 280Z in 1977 I can attest to what great driving cars they are. They make for great everyday drivers as well as comfortable, roomy (plenty of luggage space) long distance high speed tourers in the true GT tradition.
The original spare wheel, space saver spare tire, jack and tool kit (never used!) are located in the well beneath the rear hatch floor panel. Also some spare NOS hoses.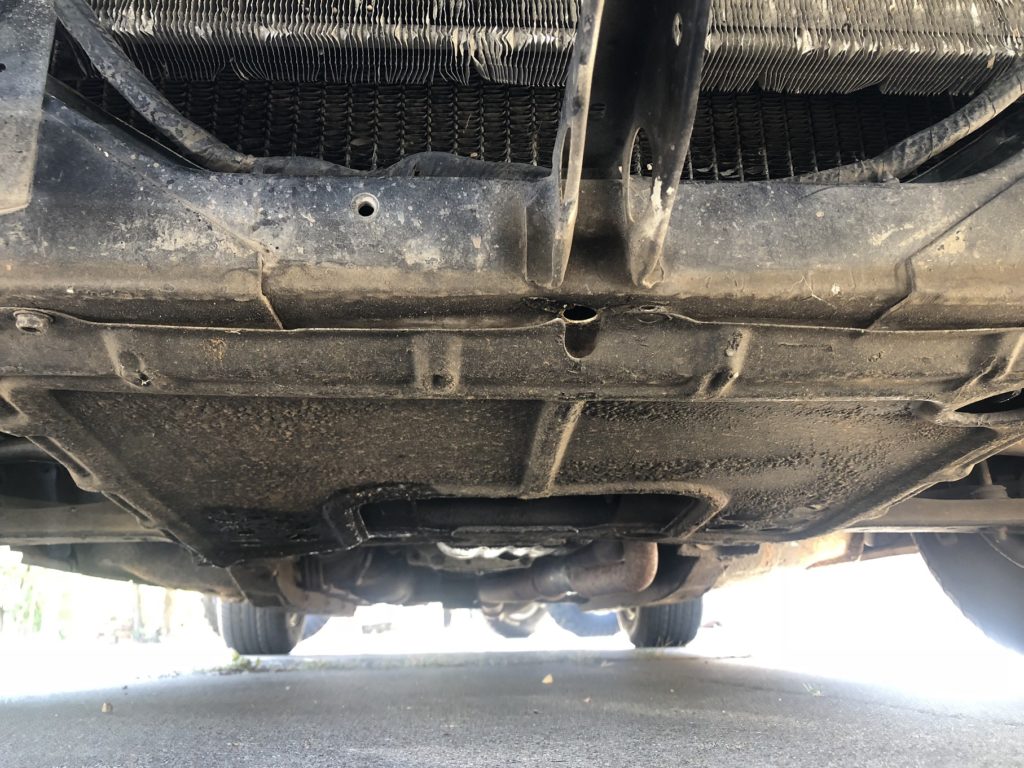 The underside of the car is very clean and rust free. Zeibart rustproofing was applied to the car early on.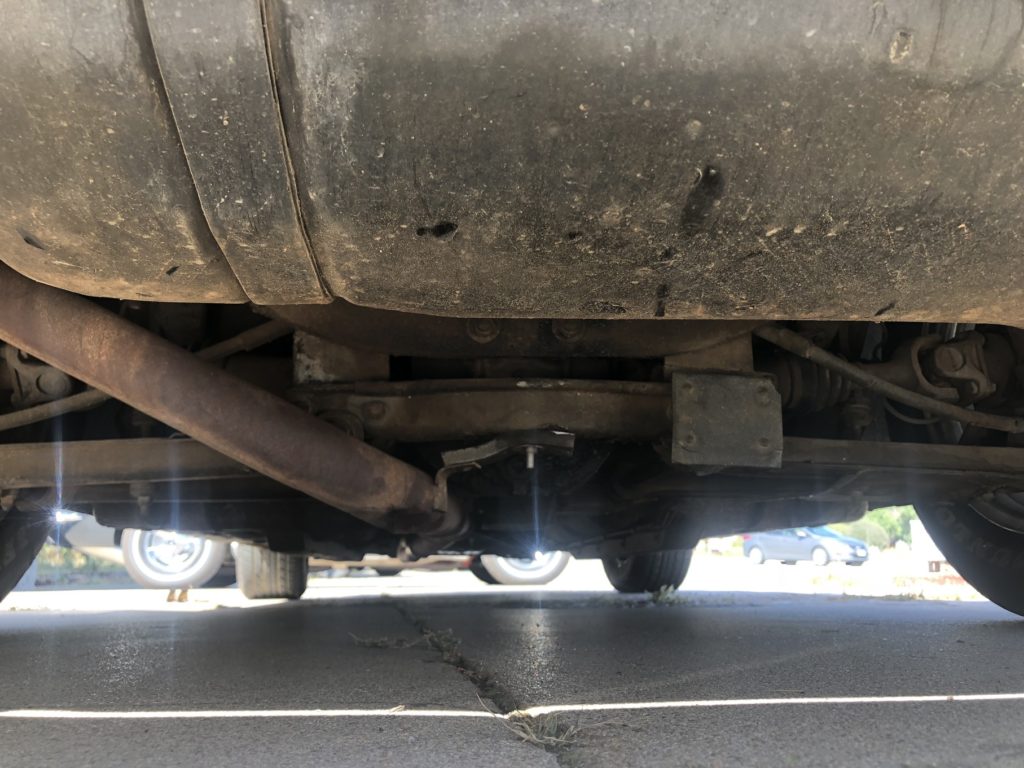 Timeless styling and still a "modern" car in many ways.