1976 Triumph TR6. The last year of production for what many consider to be Triumph's best sports car. The TR6 combined brawny modern styling with classic British charm and a strong in-line 6 cylinder twin carb engine. The engine not only provides ample power in a 2,280 lb car but produces a sweet sporty exhaust note through its original type dual exhaust while doing so.
This is TR6 # CF56832U and was built June 1976.  It is finished in its original # 19 white body color (has had a decent quality re-paint at some point in the past) and #11 standard black interior. The top, full tonneau cover and top cover are also in black.
The engine and four speed transmission appear to be original to the car as well.
The car is straight, showing no evidence of body damage, and is considerably rust free with a clean undercarriage.
It starts readily and runs and drives reasonably well.  Overall, I consider it to be of good driver quality and is a car one can enjoy driving while upgrading it as desired.
Just Sold – Thank You  Including a full set of good condition factory wheels, trim rings, center caps and lug nuts to replace the ones on the car which are showing some blems and which were painted white. There is also a roll bar to come with the car if wanted.
Good handling is provided via independent rear suspension and rack and pinon steering. Brakes are front discs/rear drums. I would say the front suspension on the car could use some refreshing.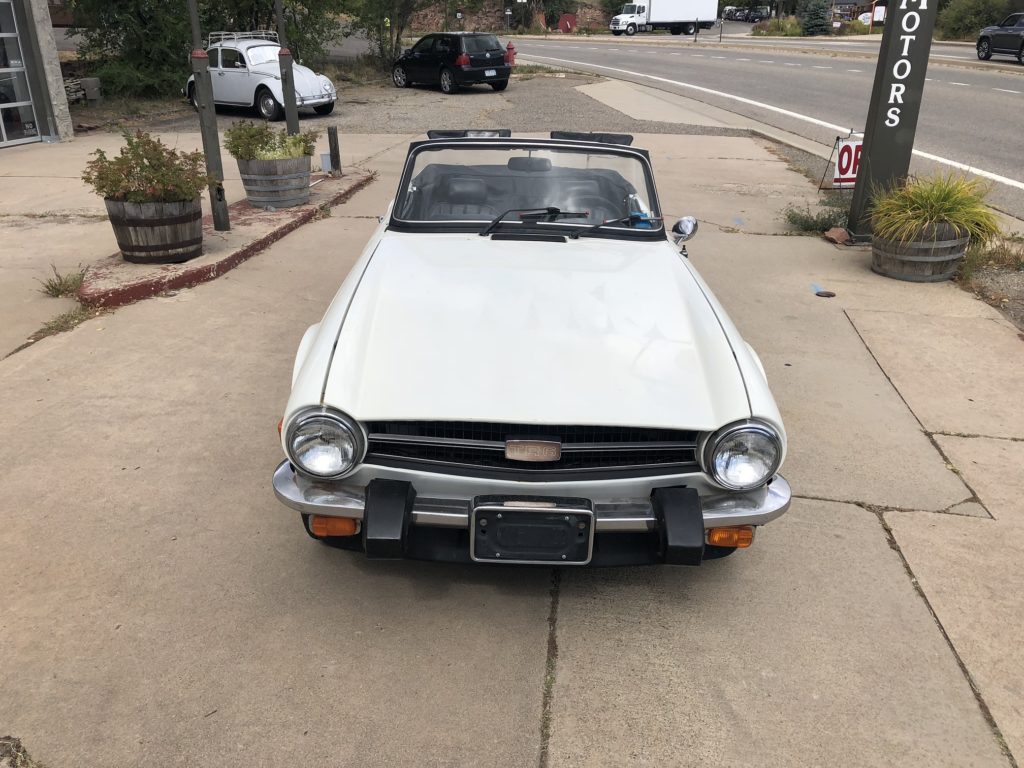 Depending on one's taste, some TR6 owners have opted to remove the rubber bumper "bullets" from the bumpers and filled the holes with chrome round head bolts and then polishing to give the car an early, pre-safety bumper, look; OR replace the bumpers entirely with pre-rubber earlier year types as the chrome on the existing ones is pitted.
Door panels, seats, dash and carpets are in good shape. The inside welting around the drivers door could use replacement and the carpets affixed.
Classic wood dash; all gauges functioning.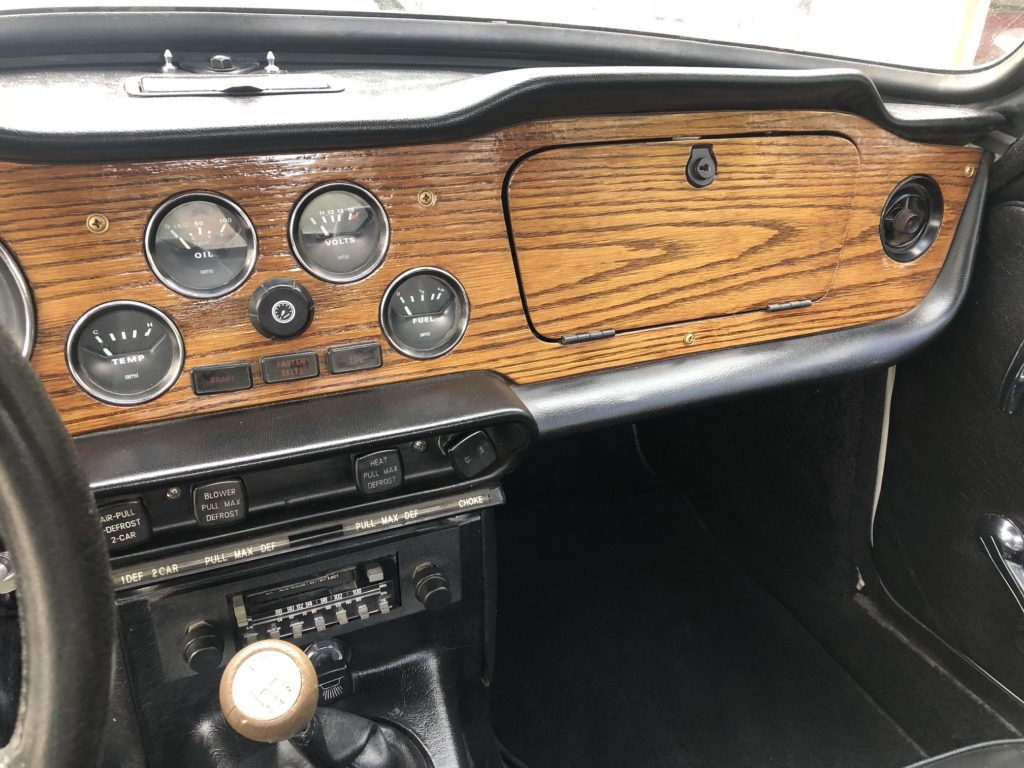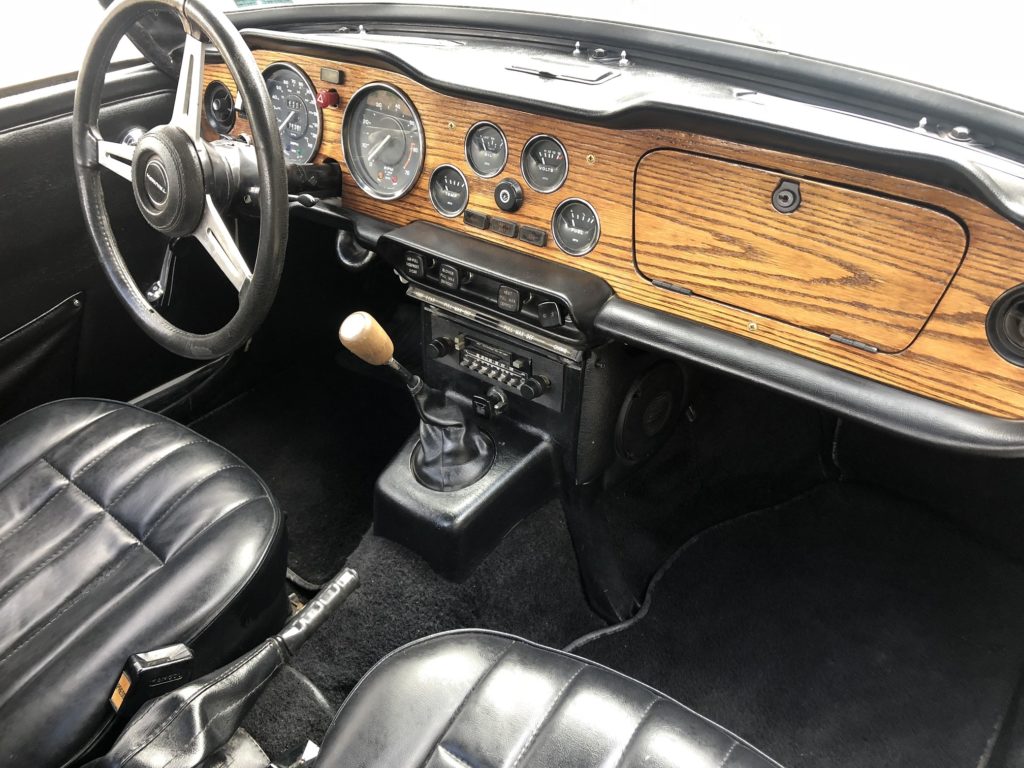 VIN Plate also shows original paint color (# 19, White) and Interior Trim (# 11, Black)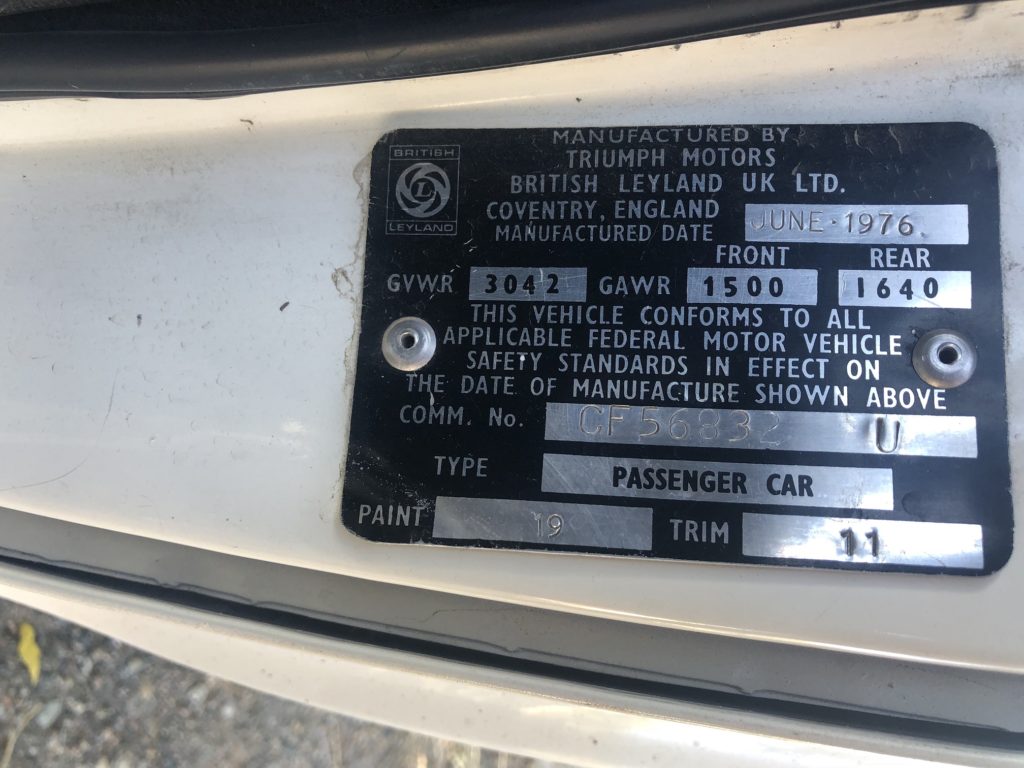 Original owners handbook; these are great for general maintenance. There is also a workshop manual with the car.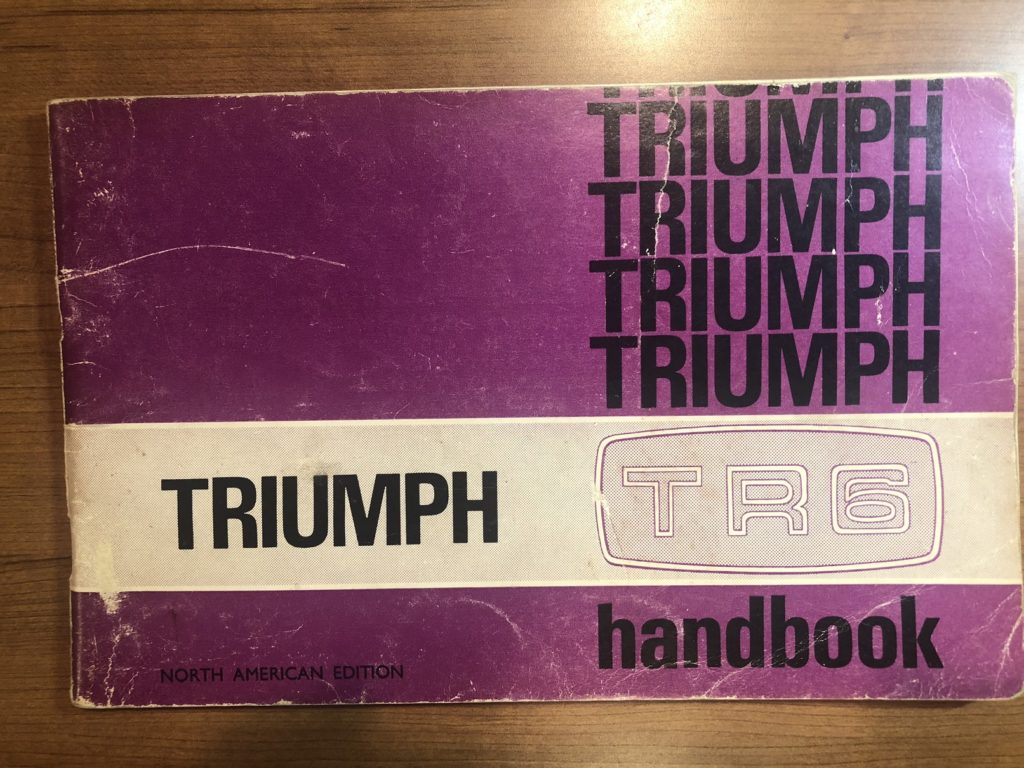 Carpeted boot; full spare (like new) and original jack are beneath panel below.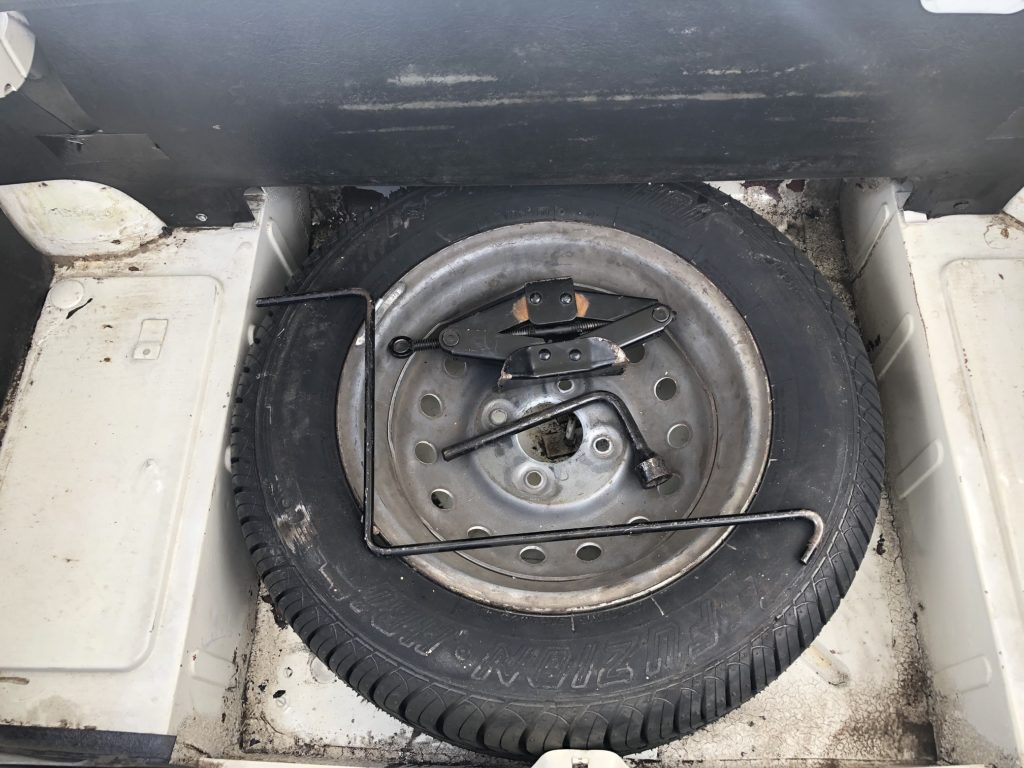 Boot floor shows rub marks from spare but is not rusty.
2498cc in-line Six with twin Zenith-Stromberg carbs produces 104hp and is coupled to an all synchromesh four speed transmission. 0-60 time of 8.2 seconds and a top speed of approx. 120 mph. These cars can certainly keep up with modern day traffic whether on the streets or highways.
Engine # CF2950UL. A new radiator shroud (aids in cooling) is also included with the car.