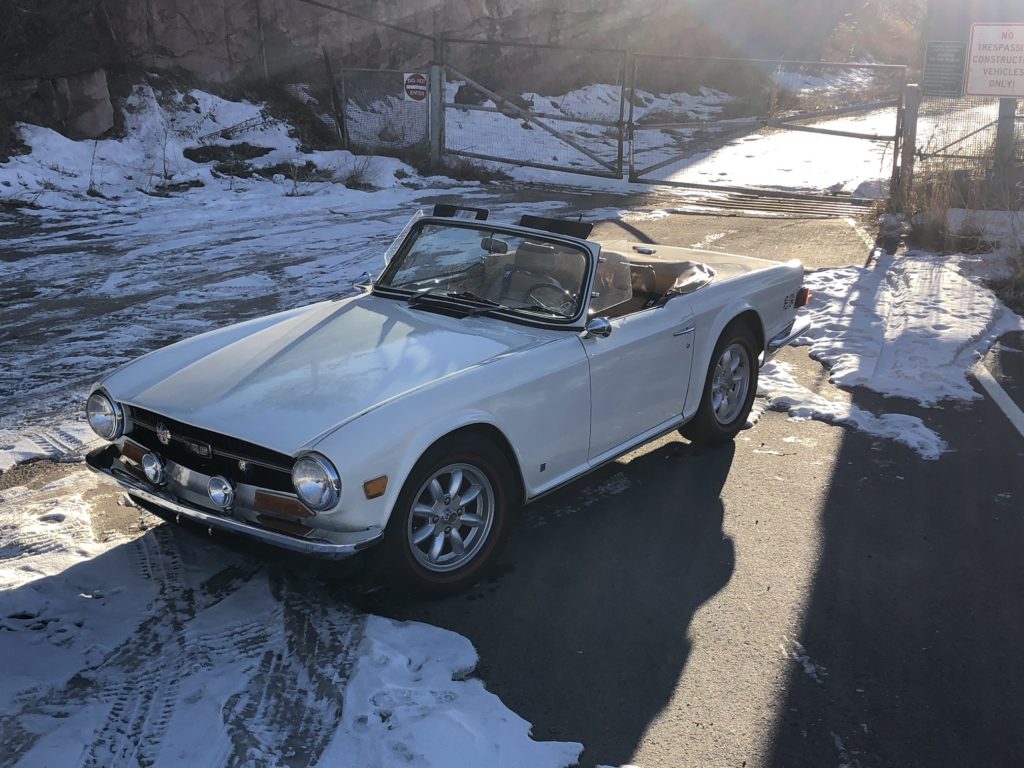 This is 1973 Triumph TR6 # CF1203UO. It is equipped with a factory Overdrive Transmission and also has a Factory Hardtop.
The car has been completely mechanically refurbished and upgraded over the past several years, including a full professional engine rebuild.  It starts, runs, stops, handles and drives very well without issues and as good, if not better, than any of the many TR6s I've driven over the years.
The interior of the car has also been refurbished and upgraded with new tan leather seat upholstery and door panels; new carpets, and both a beautiful new burl wood dash and wood steering wheel.
The car is not rusty (is a NM and CO car) and the paint presents well with a good shine but has some blems.
Sold with very good service records/receipts and many spares. See below for a complete list of features and upgrades.
JUST SOLD – THANK YOU
Hope to get some better photos soon if needed; thanks for your understanding – weather has been a bit spotty lately.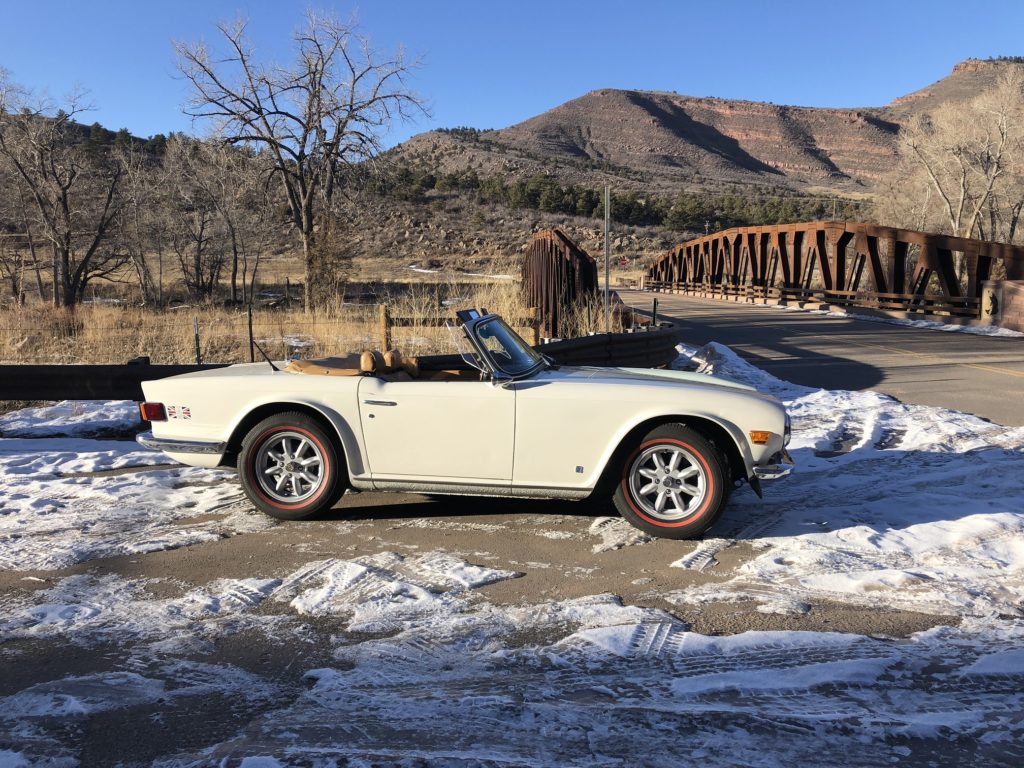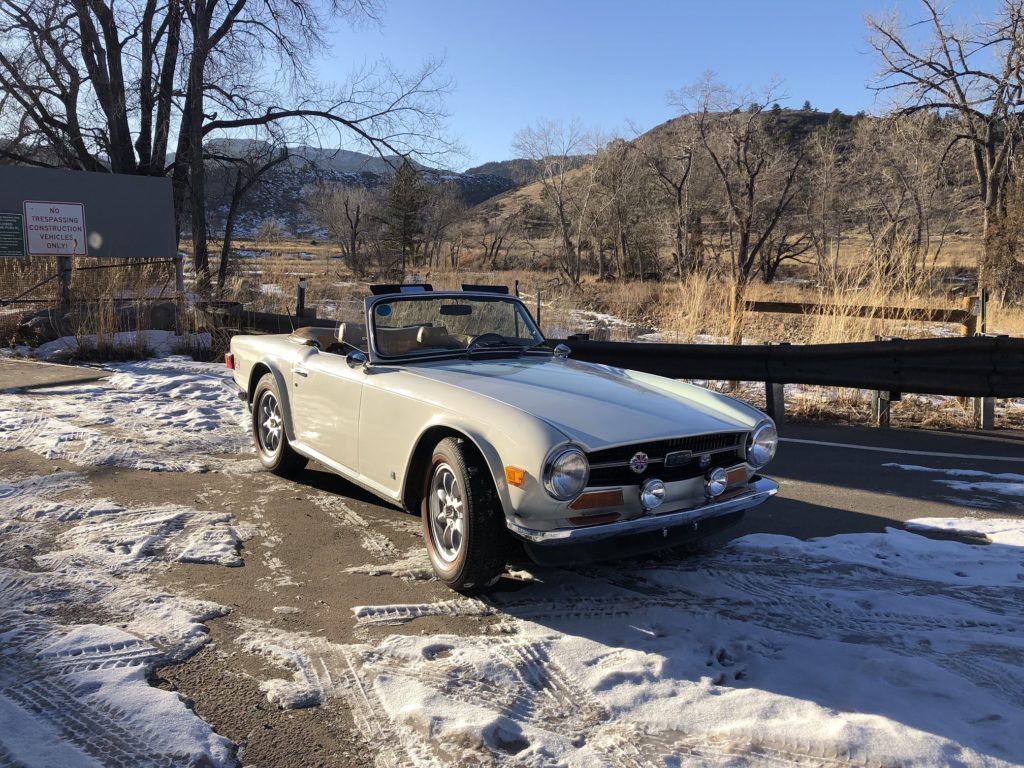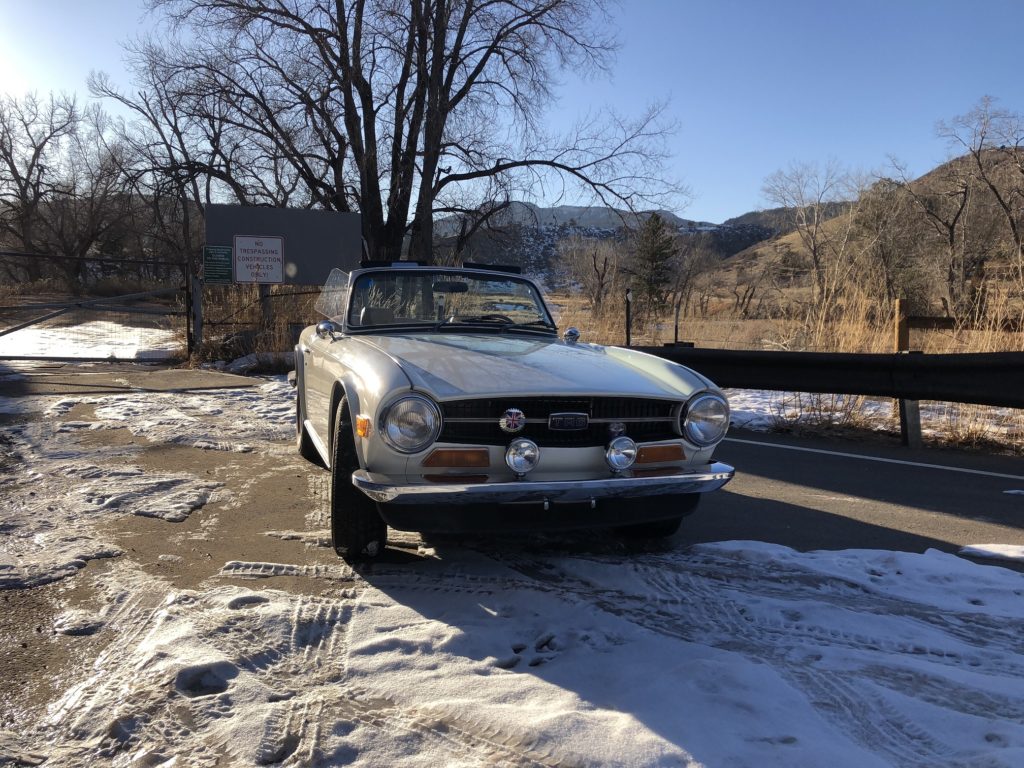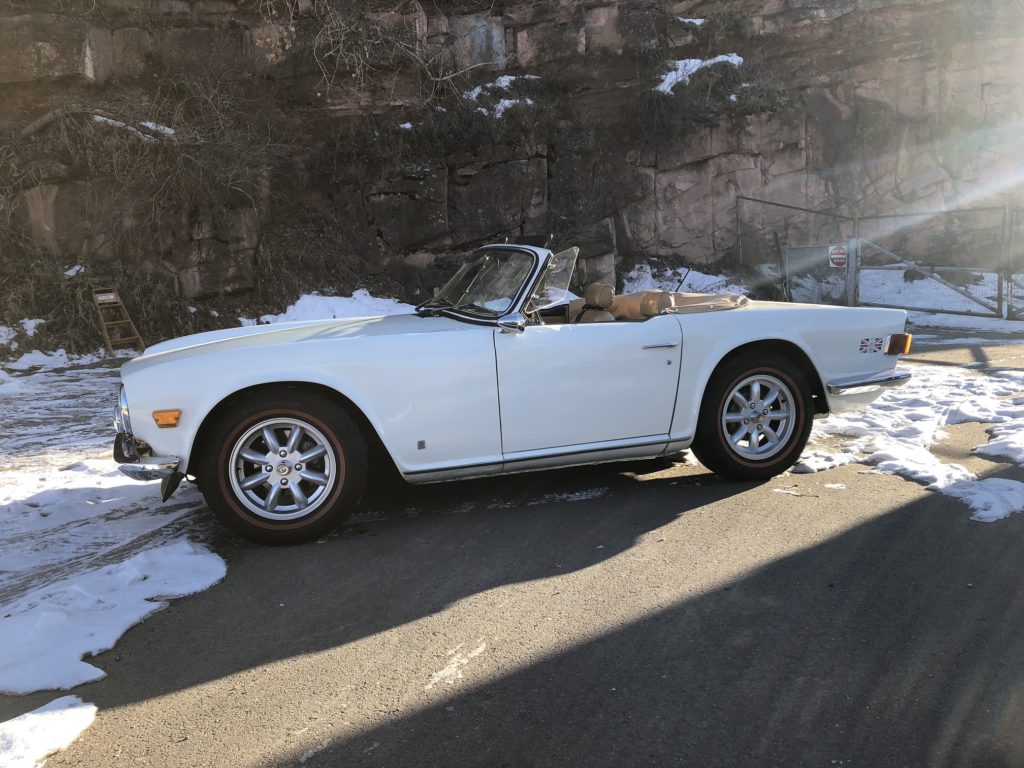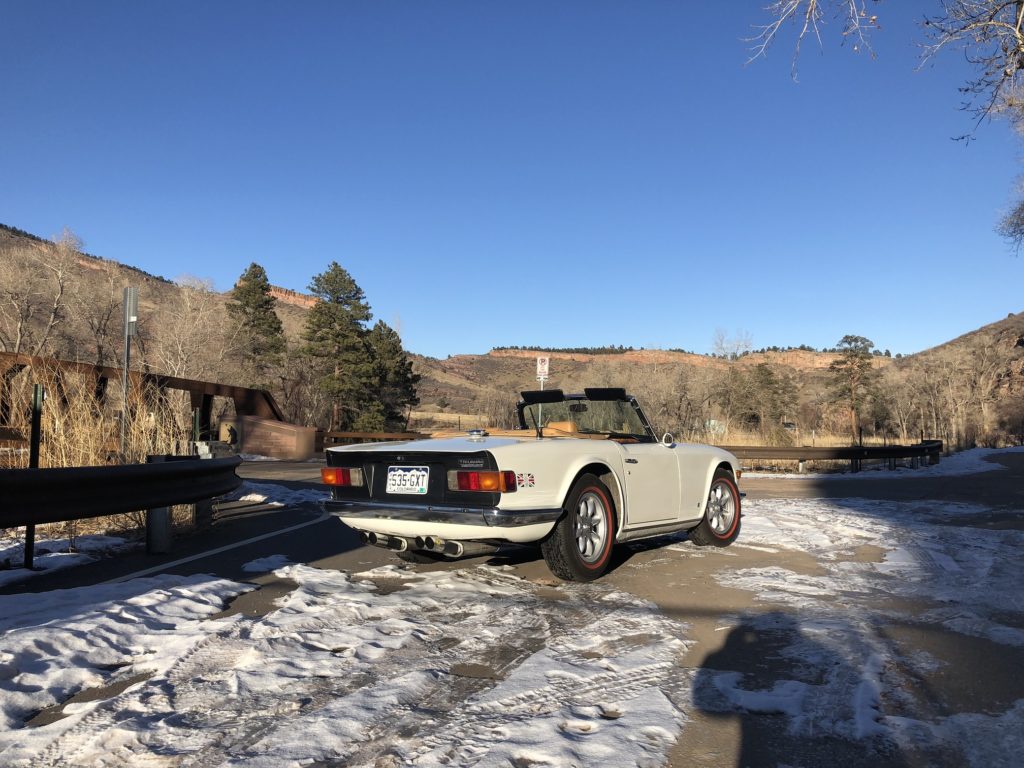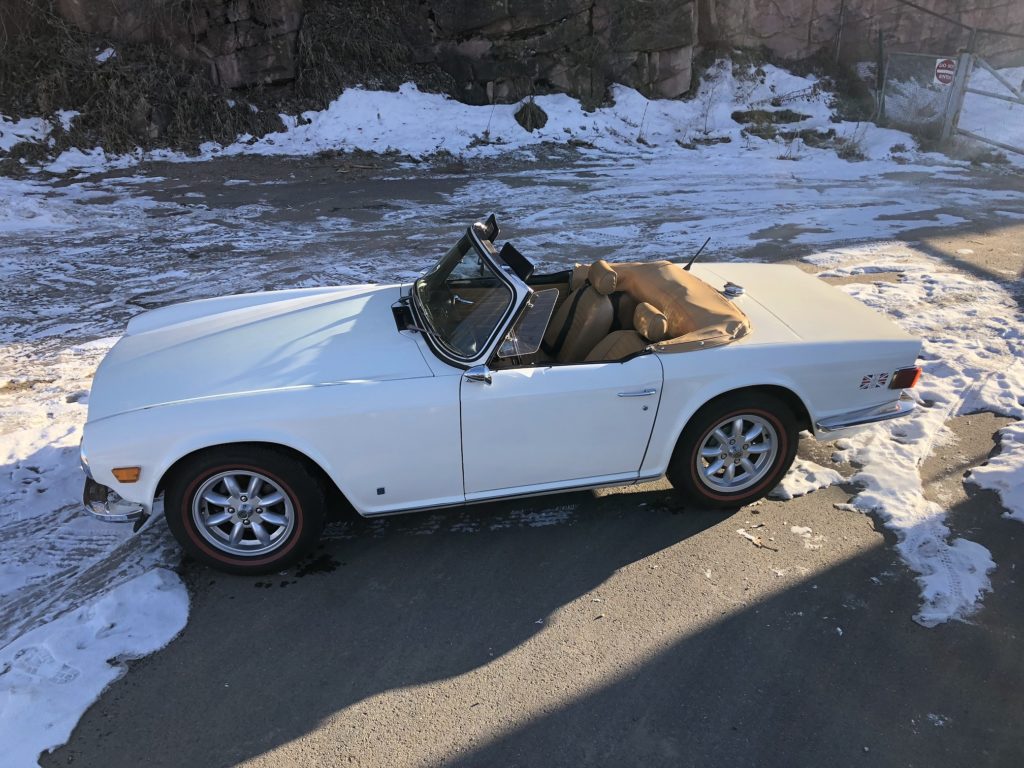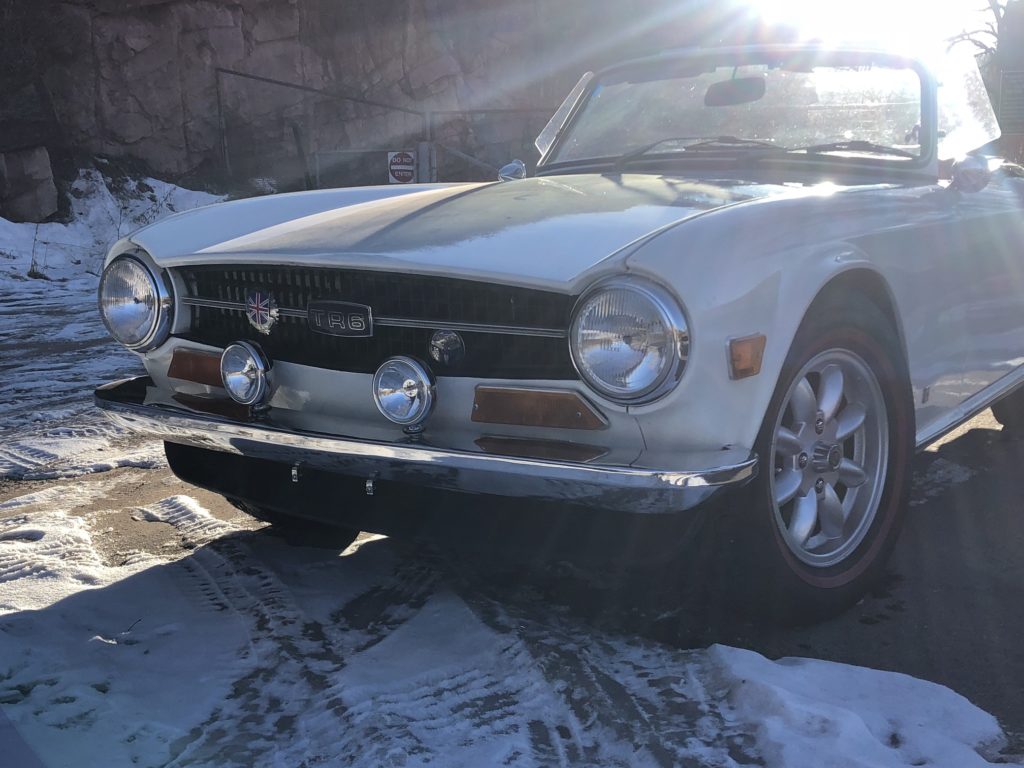 Auxiliary driving lamps are switched on with high beams for great night driving vision.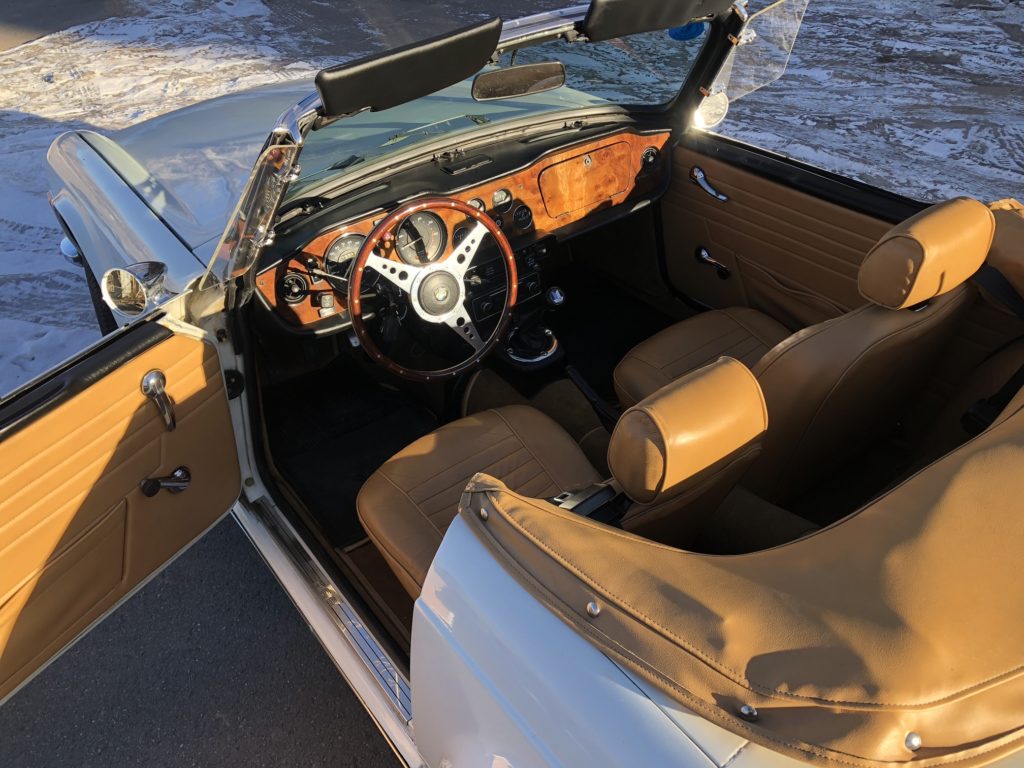 Beautiful tan leather seat upholstery and door panels in original patterns replacing the original black vinyl; matching top boot cover. Beautiful classic burl wood dash and wood steering wheel.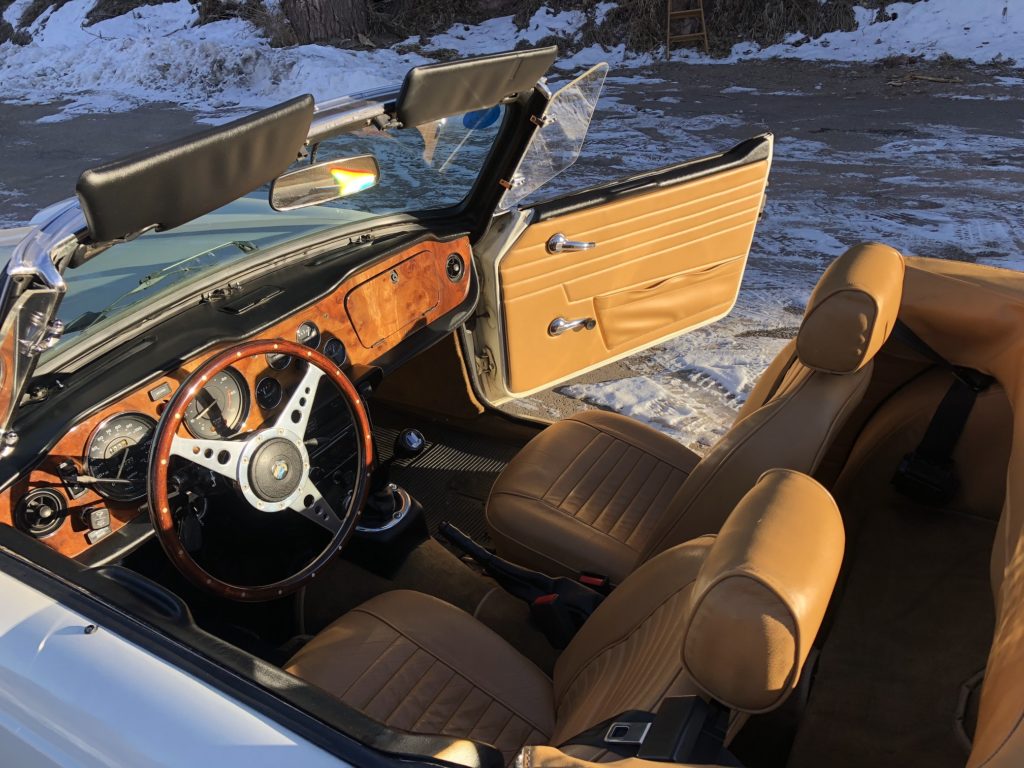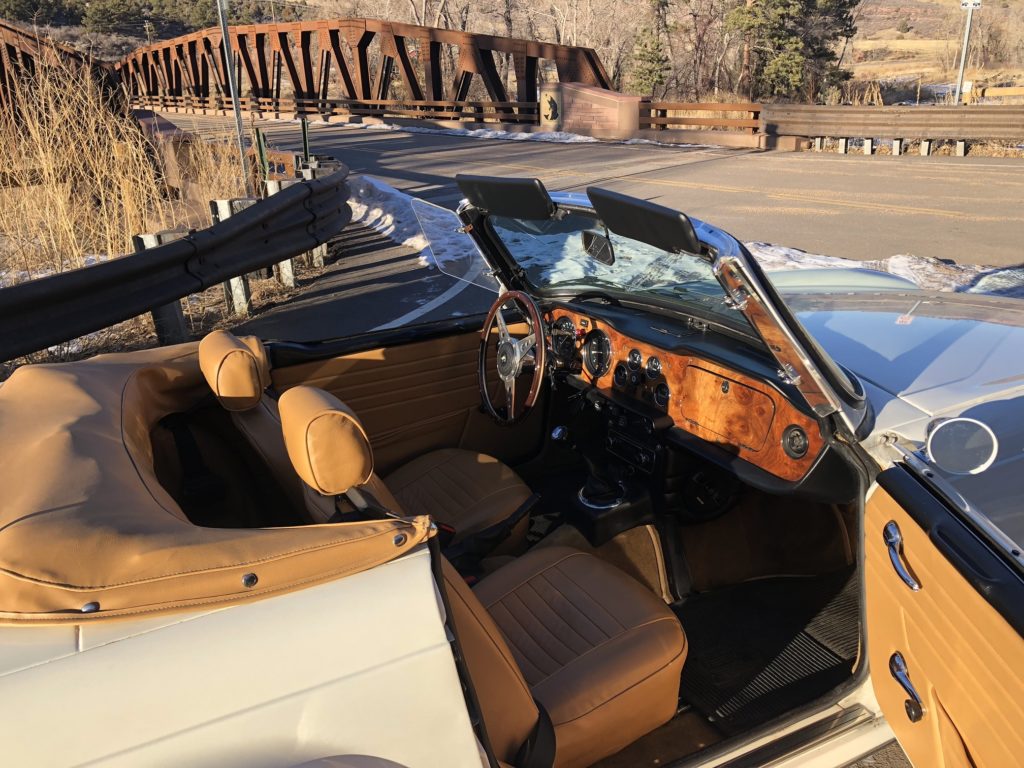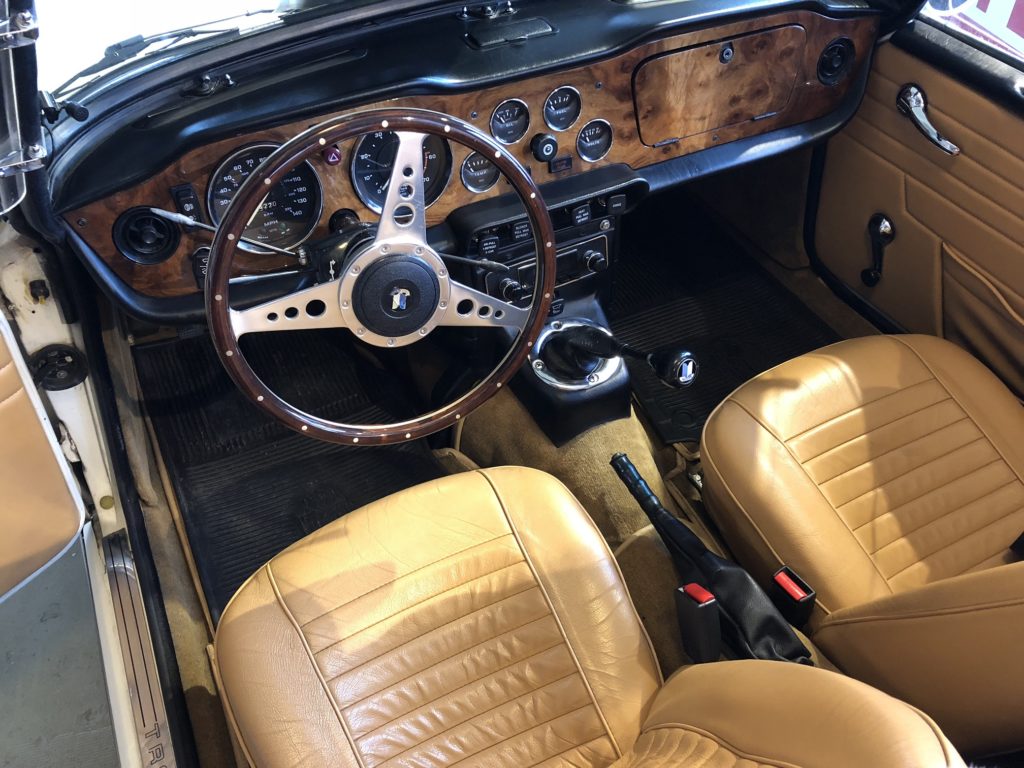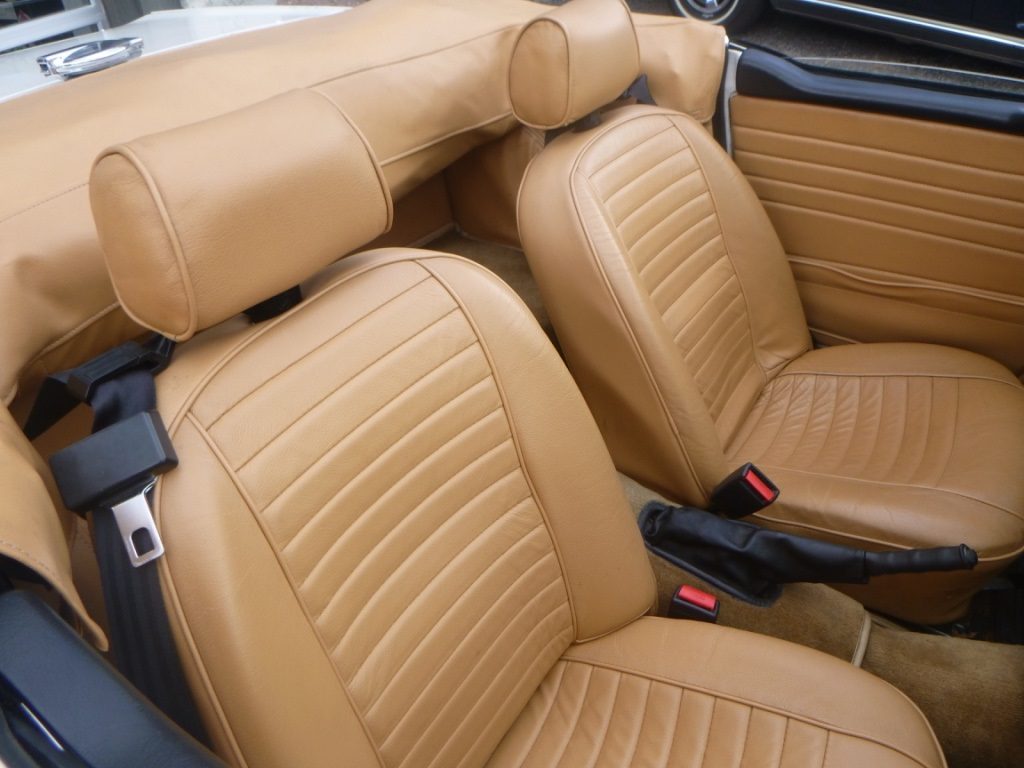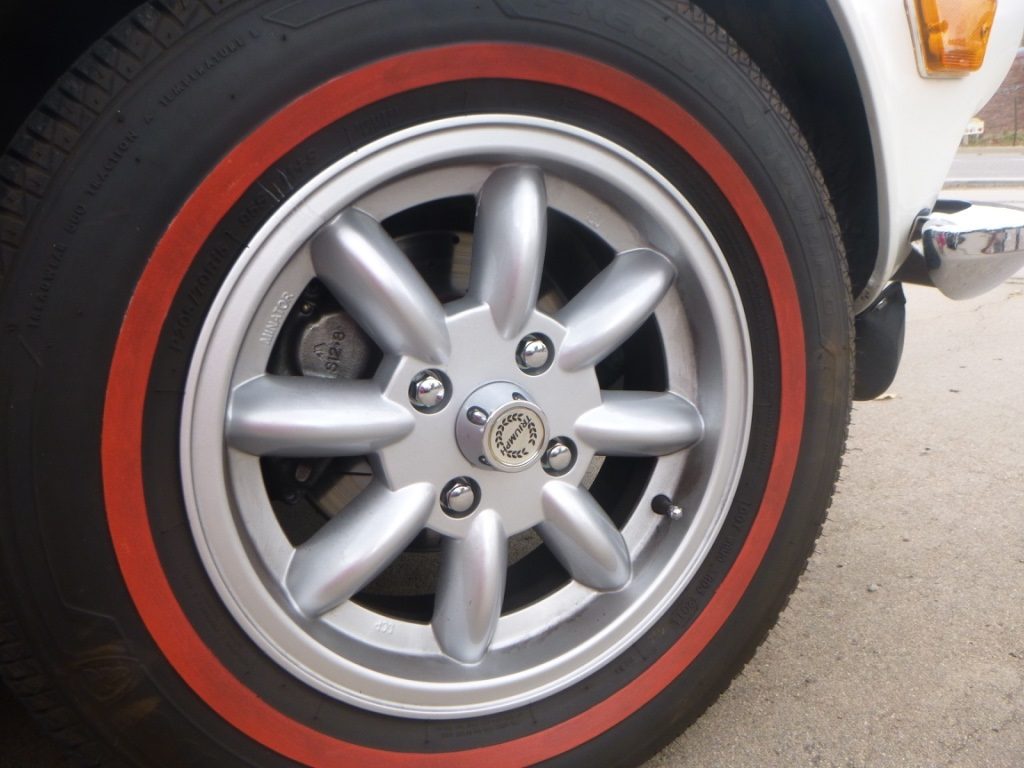 New Maxtor 8 spoke alloy wheels with new Firestone Redline Radial tires.
VIN Plate shows build date in October 1972; Original paint color # 19 White.
Very tidy and clean engine compartment and engine.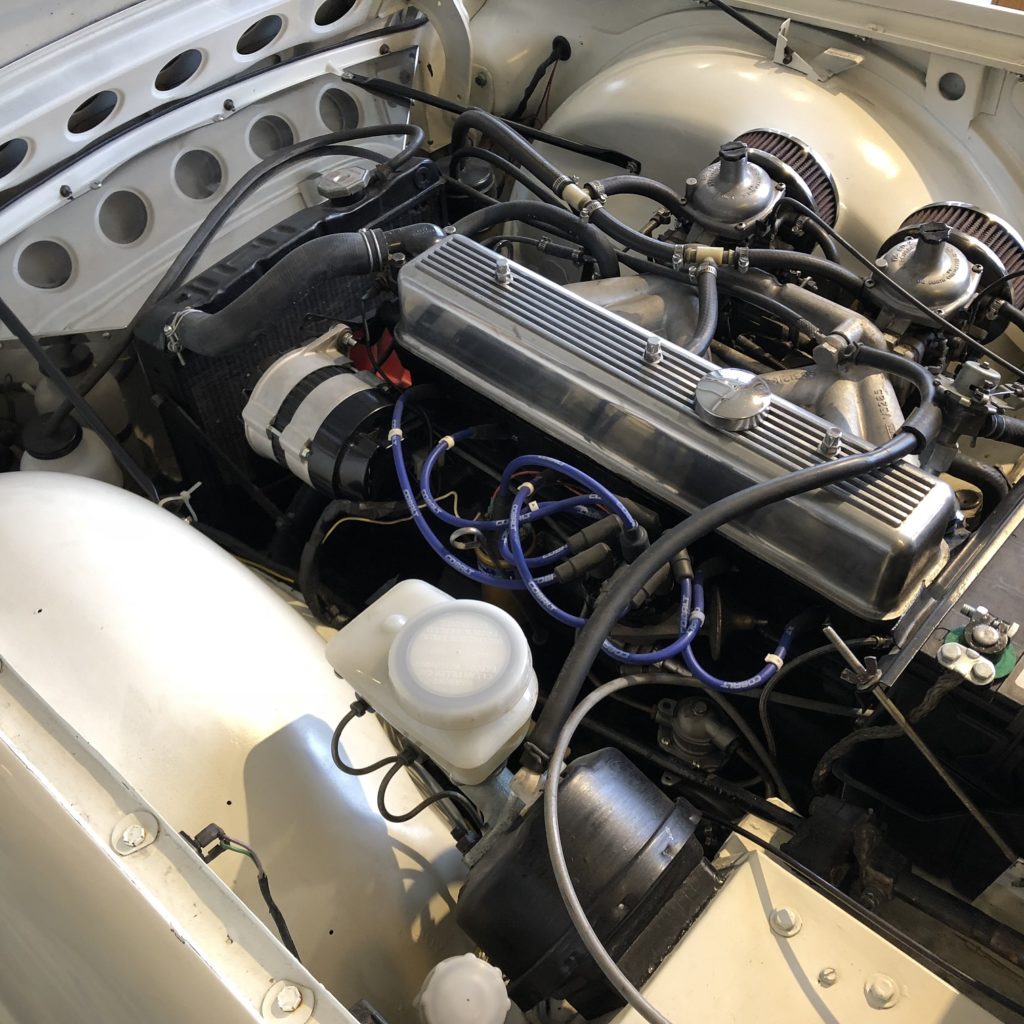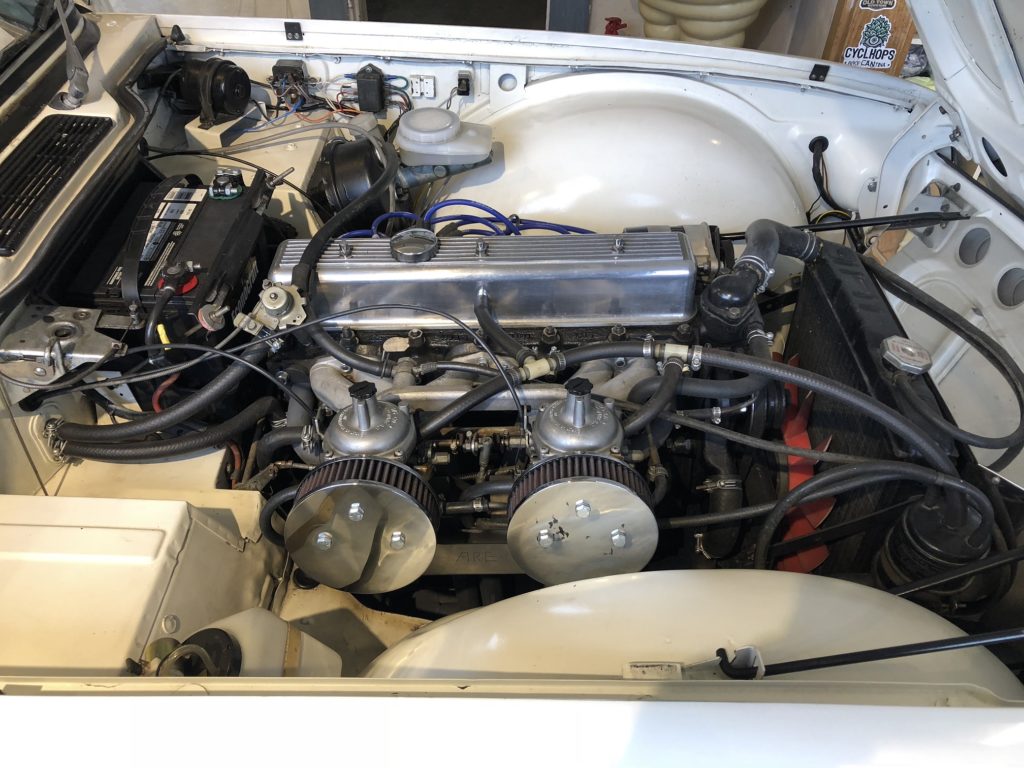 Note the upgraded polished stainless steel radiator shroud which is reflecting the underside of the hood/bonnet in these photos. The standard type shroud is made from a "heavy duty" type cardboard. Had not seen this stainless steel type before; very nice!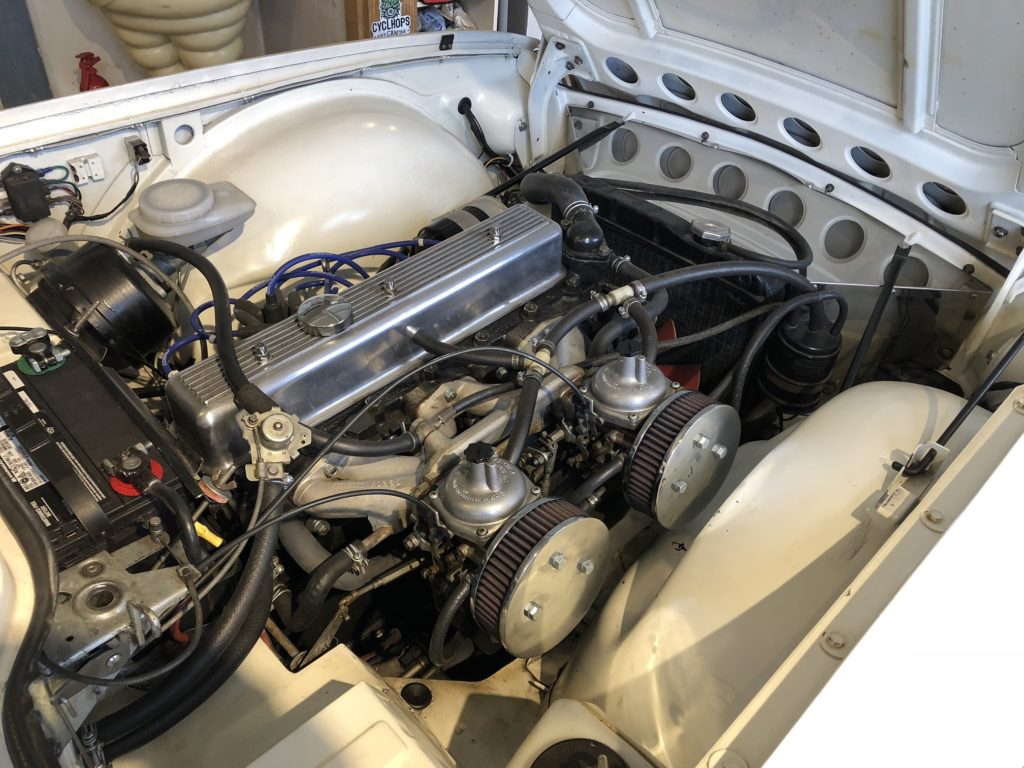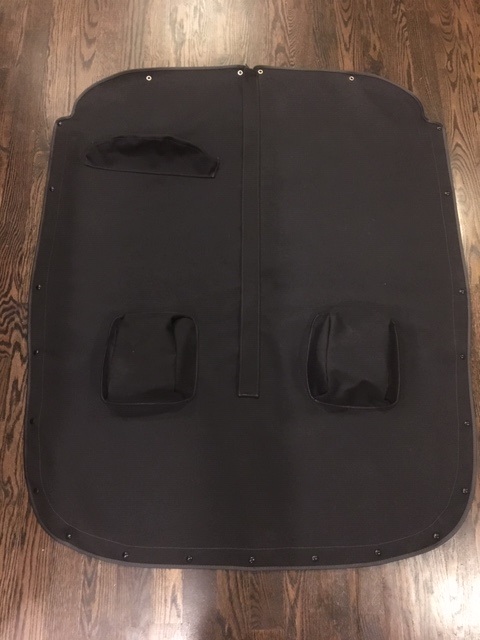 Full tonneau, like new, made from a very high quality "duck cloth "material. Soft top in black as well.
Factory metal hardtop . The top itself is in good shape as is the glass; the headliner and rubber seals to the body could use replacement.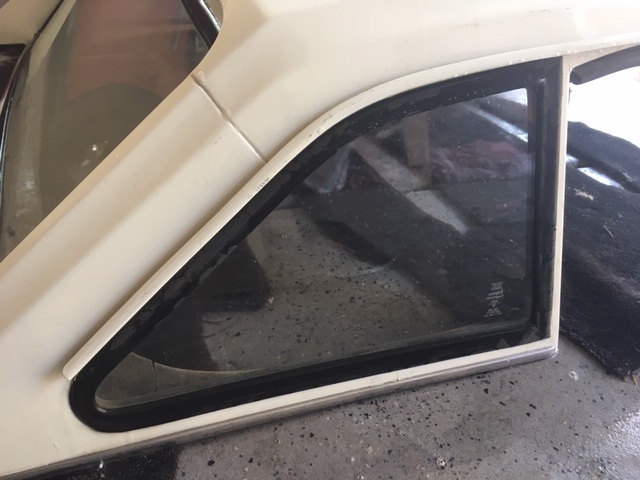 Photo above shows car with hardtop installed taken prior to the car being upgraded and refurbished.
List of Features: