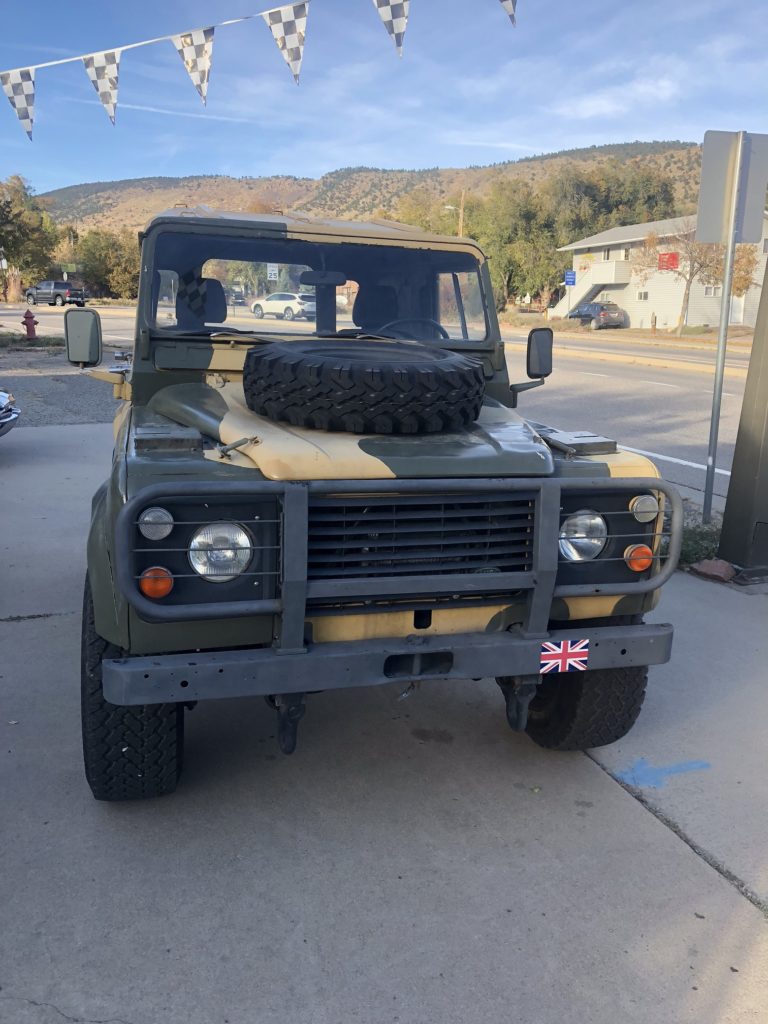 1987 Land Rover Defender 90 For Sale. Ex-military, diesel powered, 4 WD. This is a no frills Land Rover. It has a 5 speed transmission coupled to an inline 4 cylinder diesel engine. It runs well and is ready to take you wherever you may want to go! JUST SOLD – THANK YOU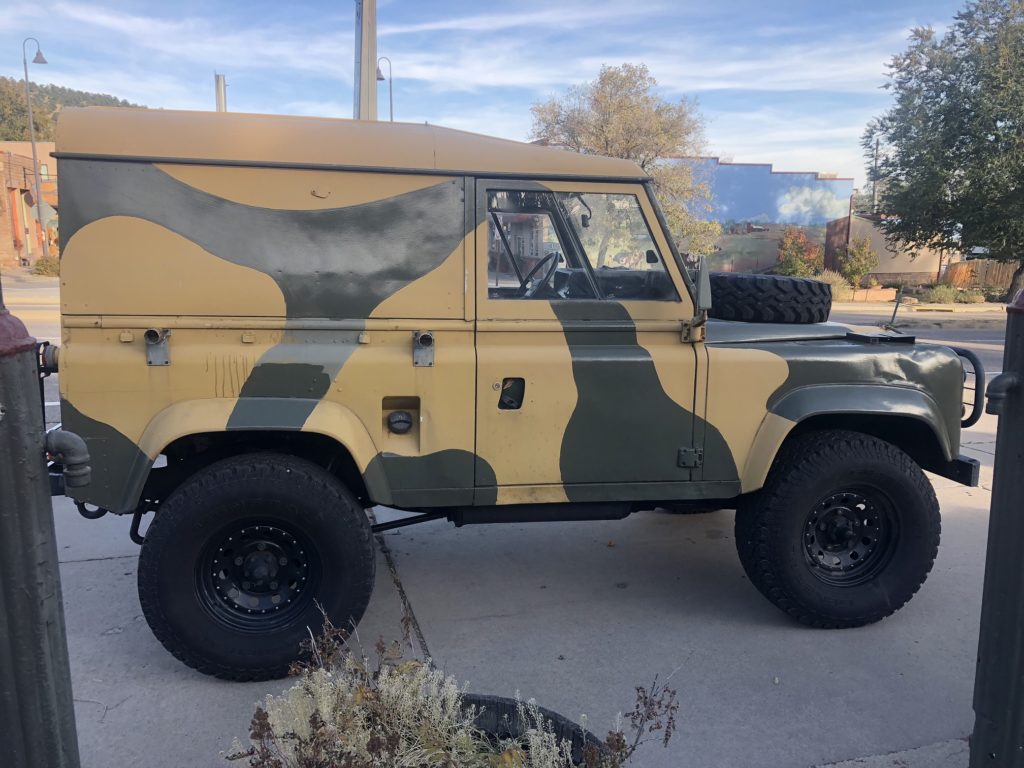 Truck sits on new General Grabber AT2 LT 285/75R16 tires.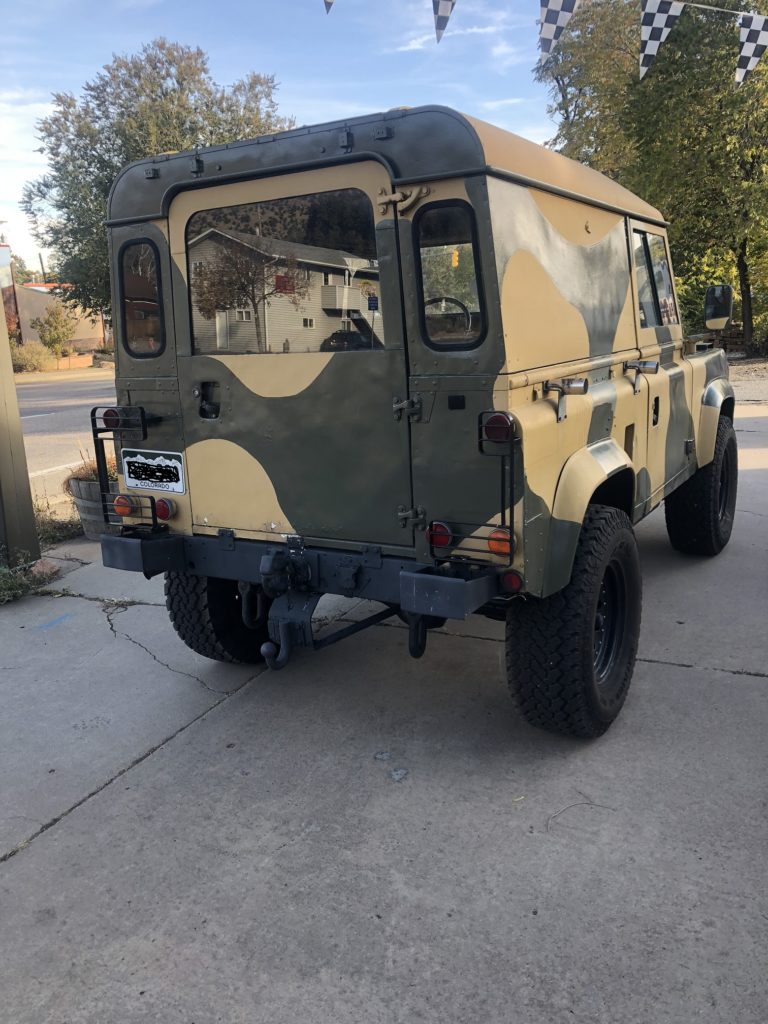 Large rear door. heavy duty trailer hitch. Metal light guards front and rear.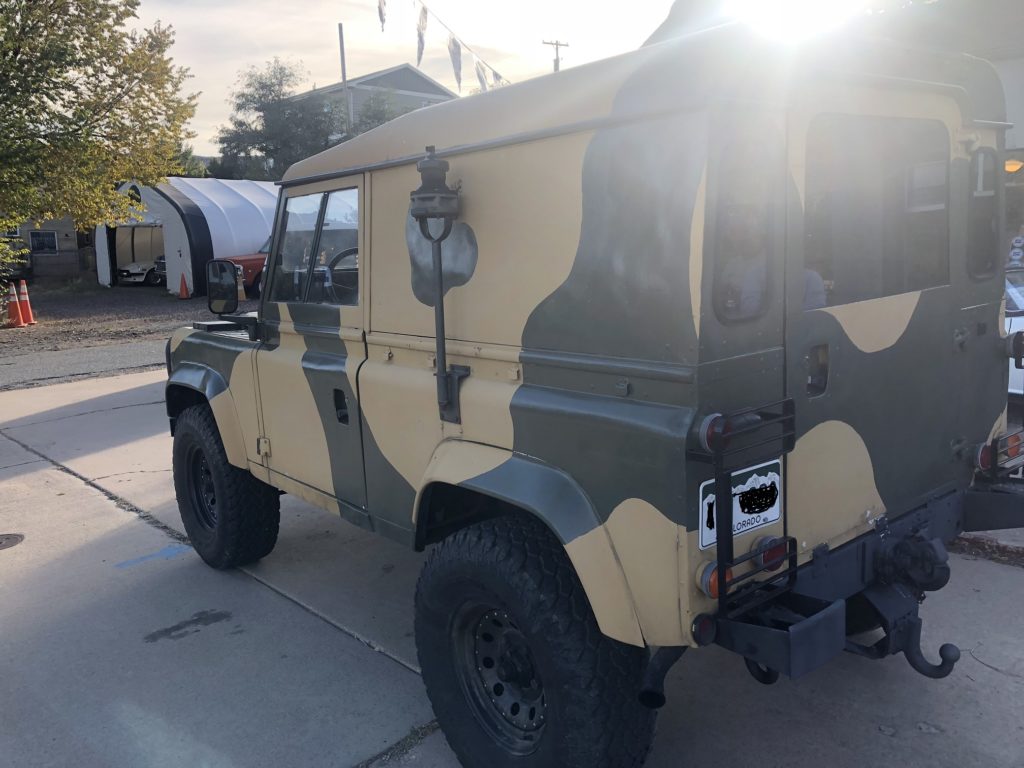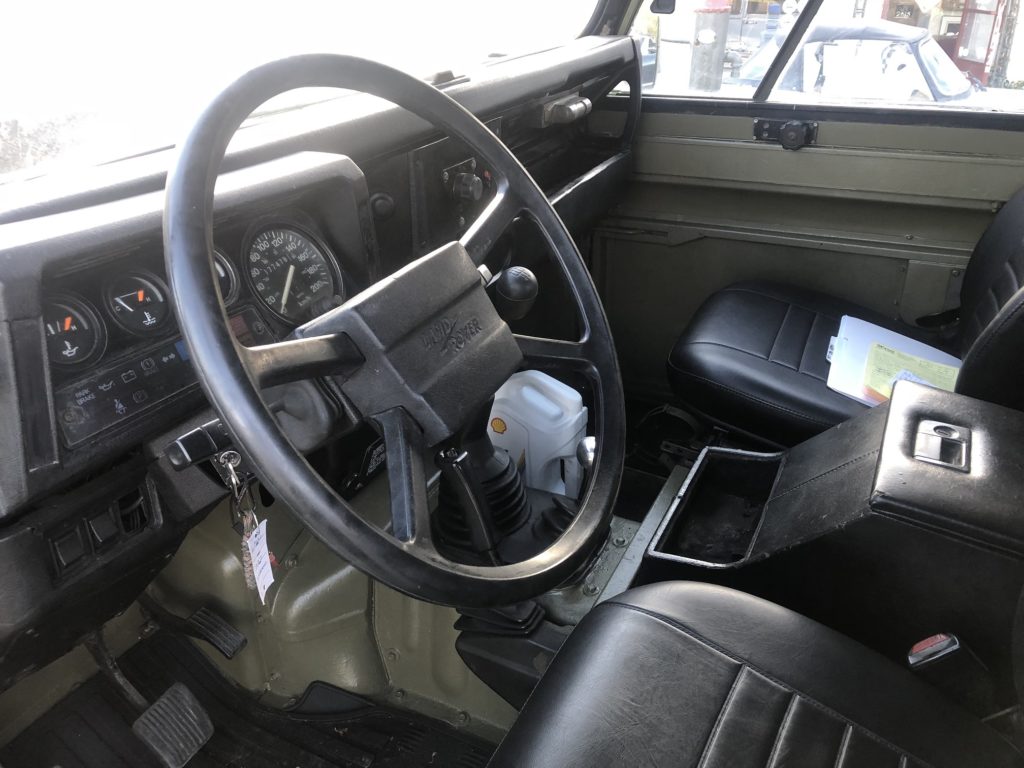 Standard interior, two bucket seats, large center console.
The odometer now reads 177,478 km which equates to approx. 110,000 miles.
"Clean Slate" rear interior. All metal, benches ready for seat pads or build as you like for camping, etc.. Heavy duty rubber floor mat.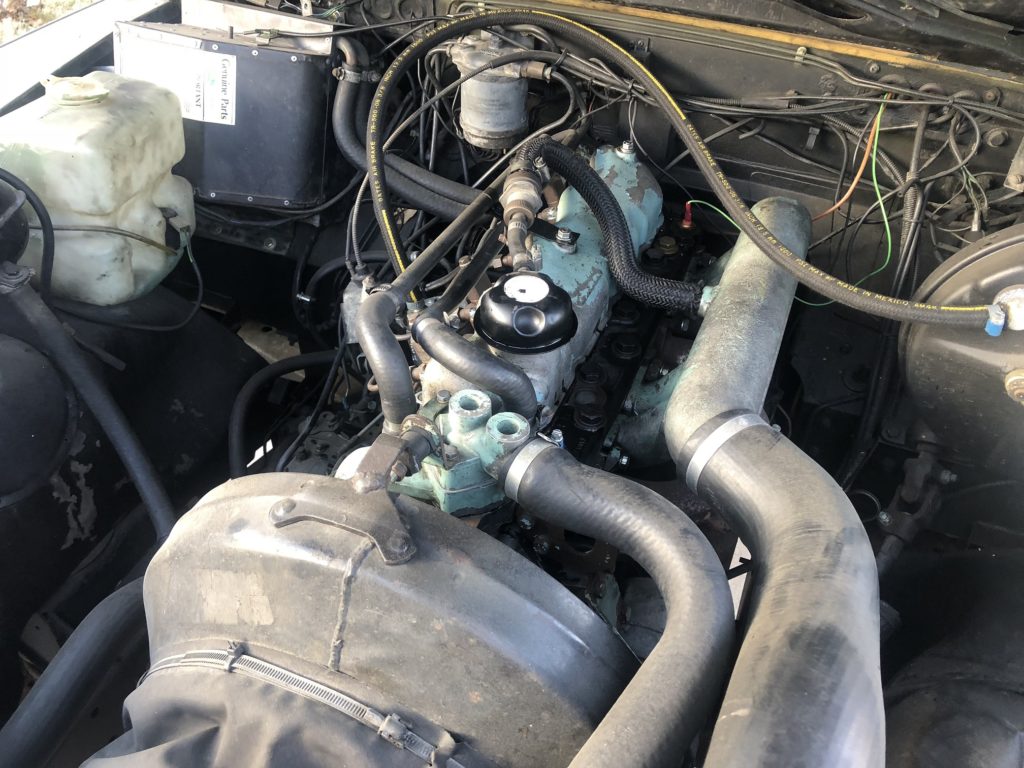 This Defender is equipped with the factory standard, naturally aspirated, 2.5l, in-line 4 cylinder Rover Diesel engine with manual choke. The cylinder head was just replaced; new manifold gasket, thermostat, fuel and oil filters replaced, oil and coolant changed, new master cylinder, brake fluid flush, new dry cell battery.
The engine is coupled to the factory standard Five Speed LT77 transmission.
It starts, runs, shifts, stops and drives well.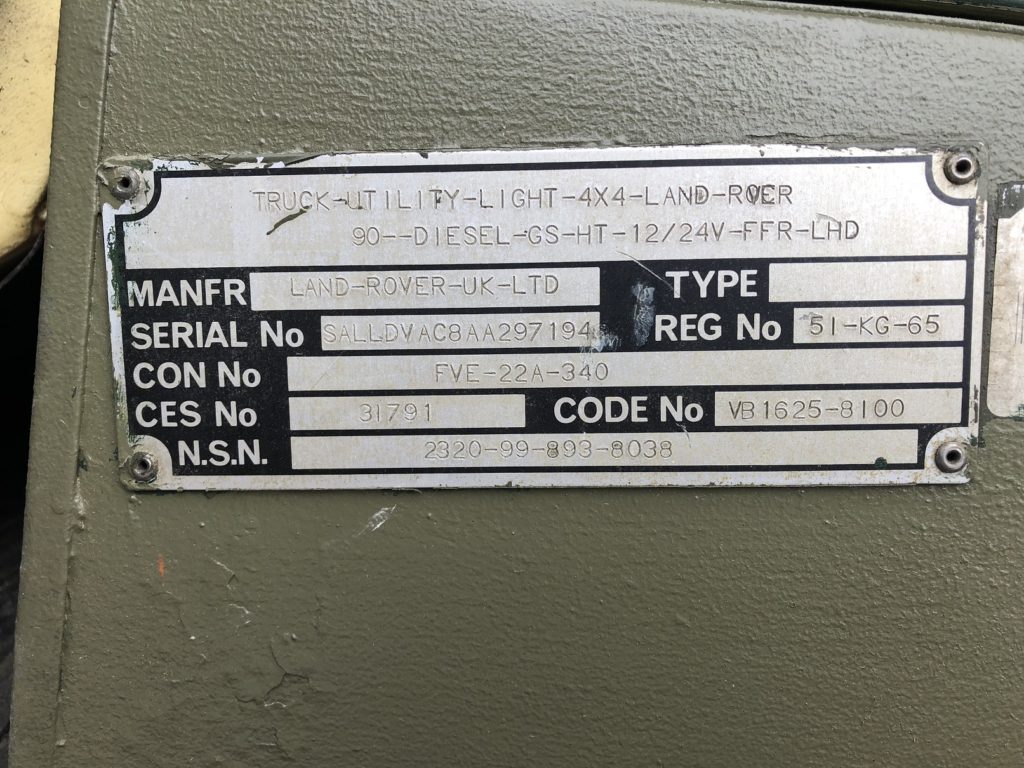 The VIN SALLDVAC8AA297194 (as shown above on the vehicle VIN Plate) decodes to:
SAL – Europe, UK, Land Rover
LD – Model Defender
V – Wheeelbase 90
A – Body Style Basic
C- Engine 2.5L, inline 4 Cylinder, naturally aspirated, diesel
8 – Gearbox 5 speed
A- Built pre-1988
A- Build Location, Solihull, UK
This truck is sold with a clear, Colorado title.
Posted below are quite a few photos of the underside which is in great shape, very minimal corrosion. Firewall, bulkhead, frame, crossmembers, floors, etc. all solid.
Right Front:
Center Front: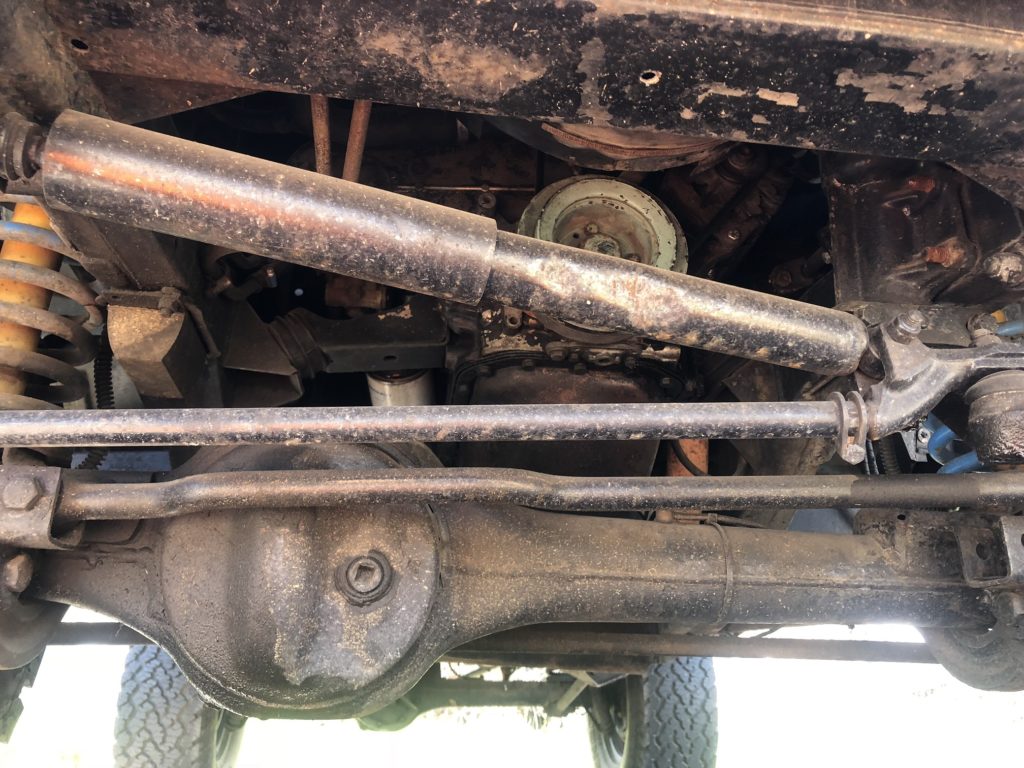 Left Front:
Along left side front to rear: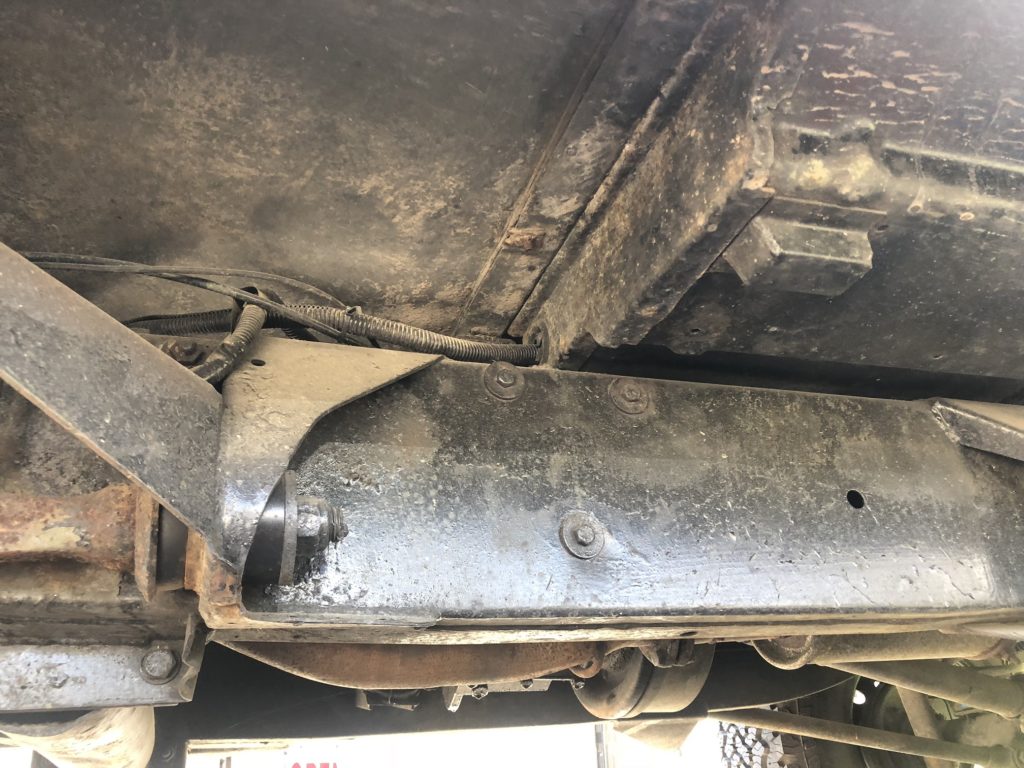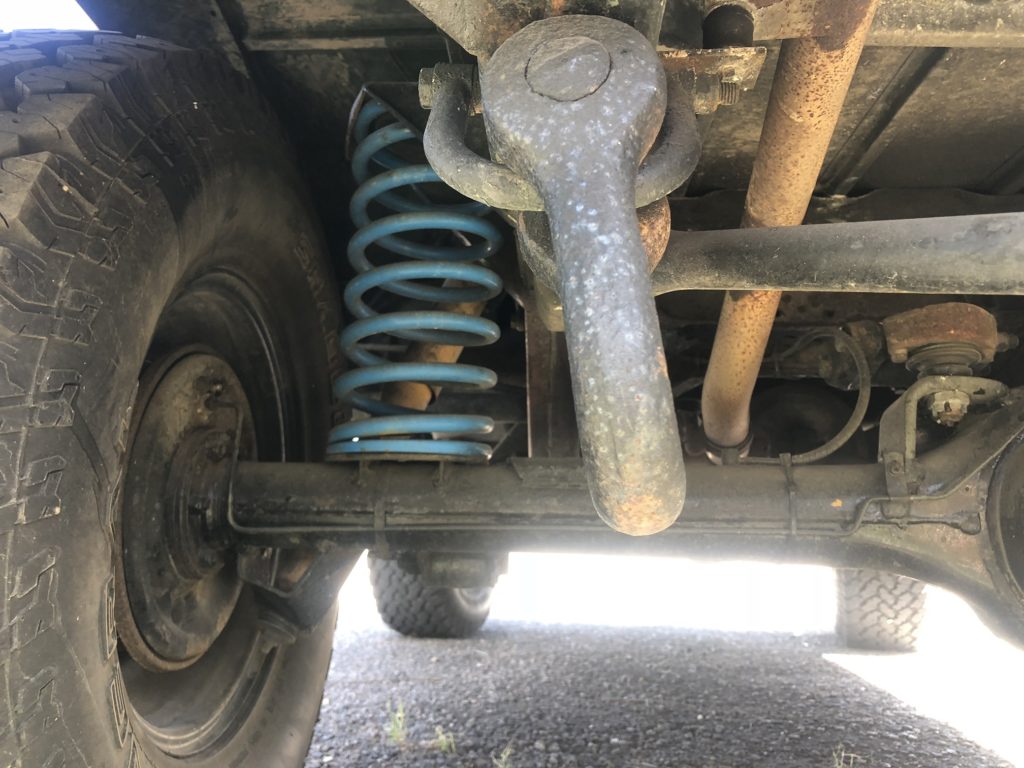 Center Rear: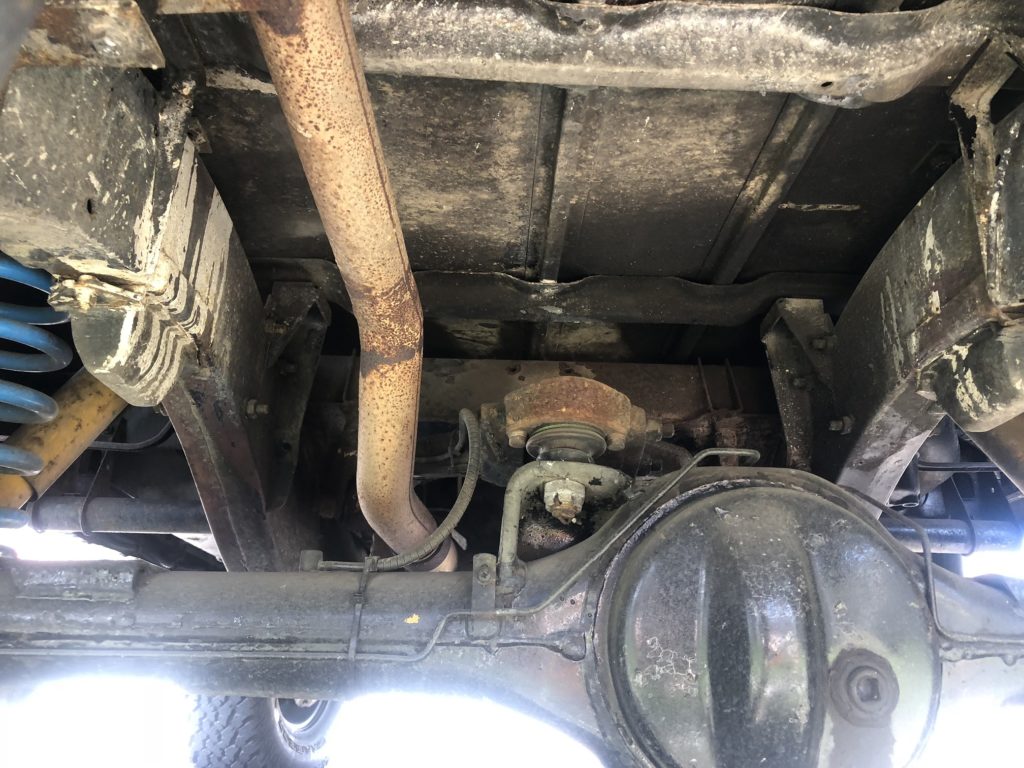 Right side rear to front: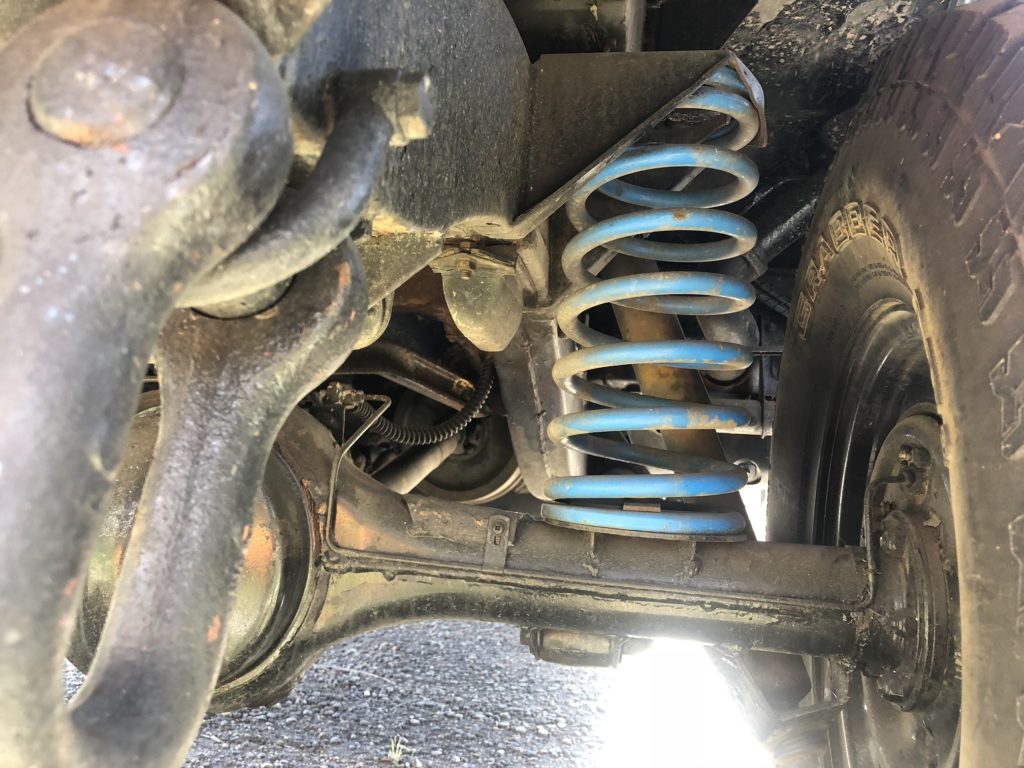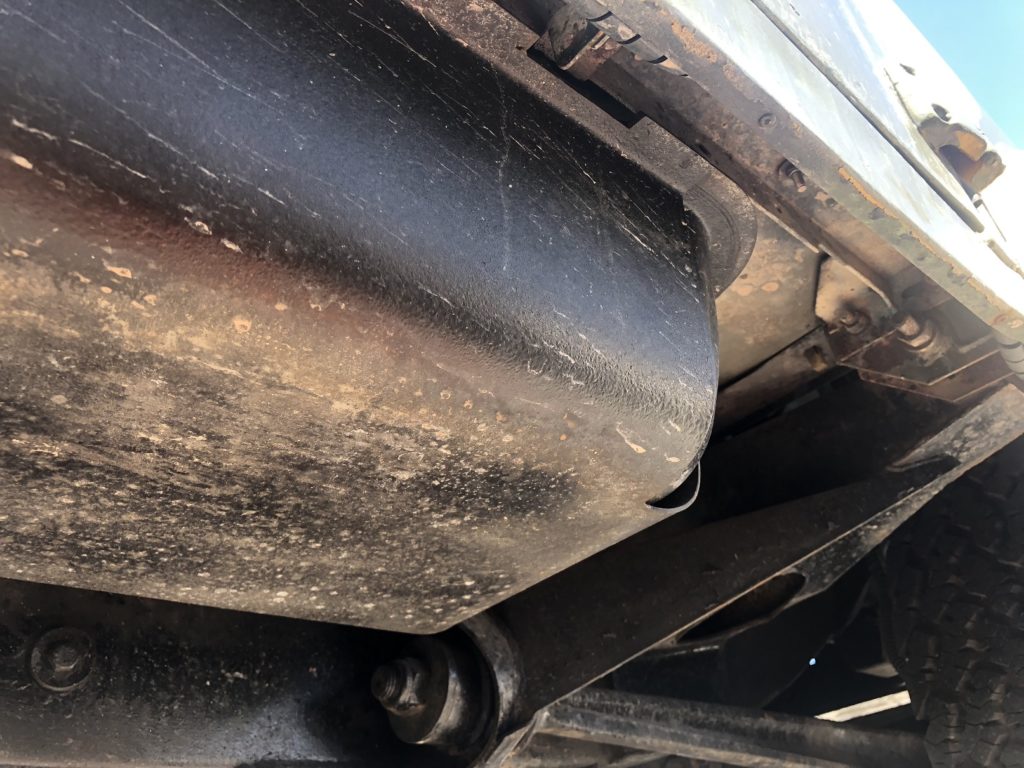 Driveshaft, center of underside: