1973 VW Beetle with just 40,165 original miles! This Beetle was sold new on May 23, 1973 by Bob Brunner Volkswagen Inc. in Cheyenne, WY and has but 4 owners over the past 47 years. It is in very good condition and ready for someone to enjoy for many more decades and miles in classic VW style.  This could well be a car to drive and keep forever and be handed down to future generations of family.
No attitude, no pretense, just cool. $ 15,500.00
Finished in Bright Orange (#L20B) with Black interior and a white headliner. It is powered by its original air cooled 1600cc four cylinder engine (# AK-140-950) and has a 4 speed manual transmission. It runs and drives like new.
Beetles in great condition like this one are proving to be excellent investments. Hagerty currently values this year and model Beetle between $ 10,200 for one in Good (# 3) Condition and $ 24,200 for one in Excellent (# 2) Condition, so you may see that this particular Beetle is priced just between those two values and is a good bargain.
This car was purchased new on 5/23/73 in Cheyenne, WY by a woman that was a school teacher there. She primarily drove the car to and from school and we see that the date and mileage are stamped into the left B pillar; which reads 35,369 miles on 12/28/77. This equates to her having driven it just 7,860 miles per year in its first 4.5 years.
We understand that in 1978, she was no longer able to drive a manual transmission car and then put the car into storage for the most part. In 2002, she sold the car to a friend in Cheyenne. He then sold the car to a gentleman from Colorado on August 26, 2015 with 38,325 miles on it (this is the actual mileage shown per its notarized Wyoming title, copy with car). He (owner # 3) resuscitated the car and it was sold the following year to it's 4th owner. The current odometer shows 40,165 miles; there is also a signed Colorado odometer original mileage statement with the car.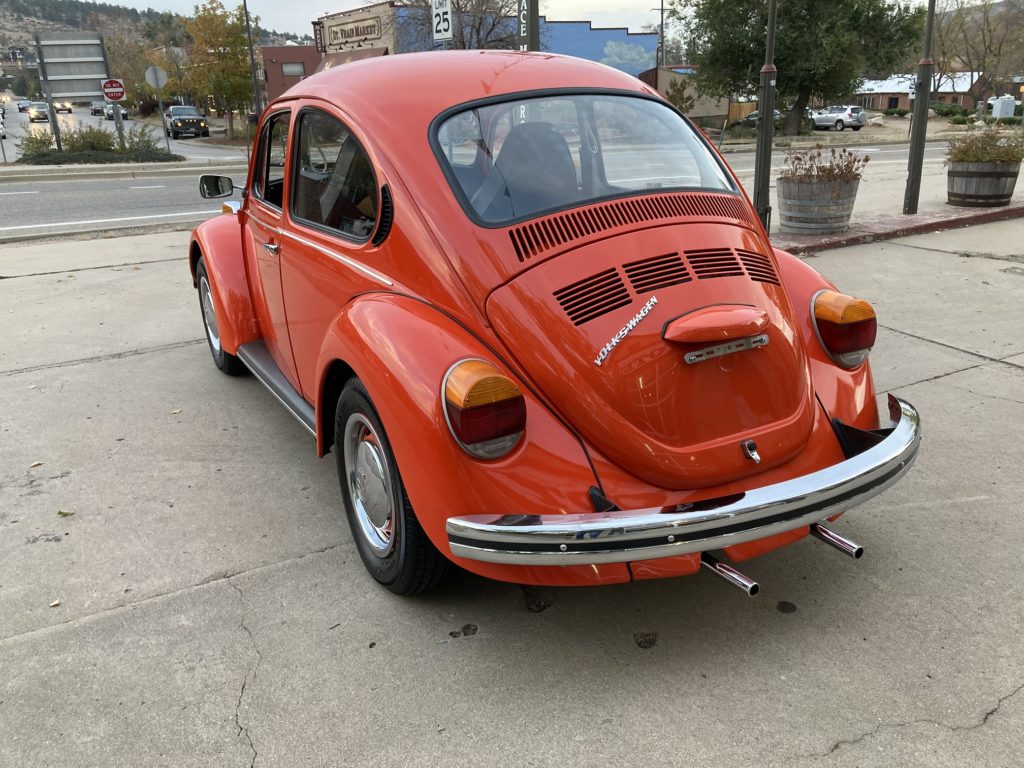 The car received an exterior body paint re-spray in 2015. Overall the paint quality is very good, with just a few blems, and has been wet sanded, buffed and polished to a beautiful shine. New running boards, new rubber seals, a new rear bumper, new headlights, light lenses, tailpipes and wheel trim rings complete the cars excellent exterior appearance.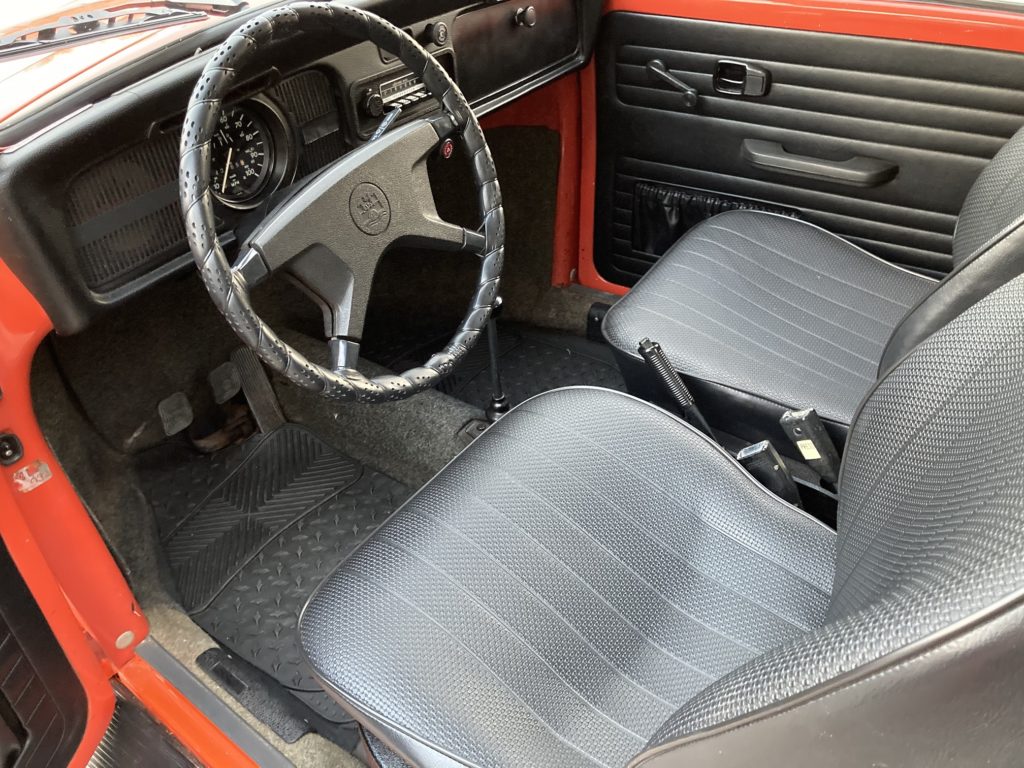 The interior is in like new condition. The only blems we see are 3 small cracks in the dash top and a very small 1/2″ long tear in the headliner.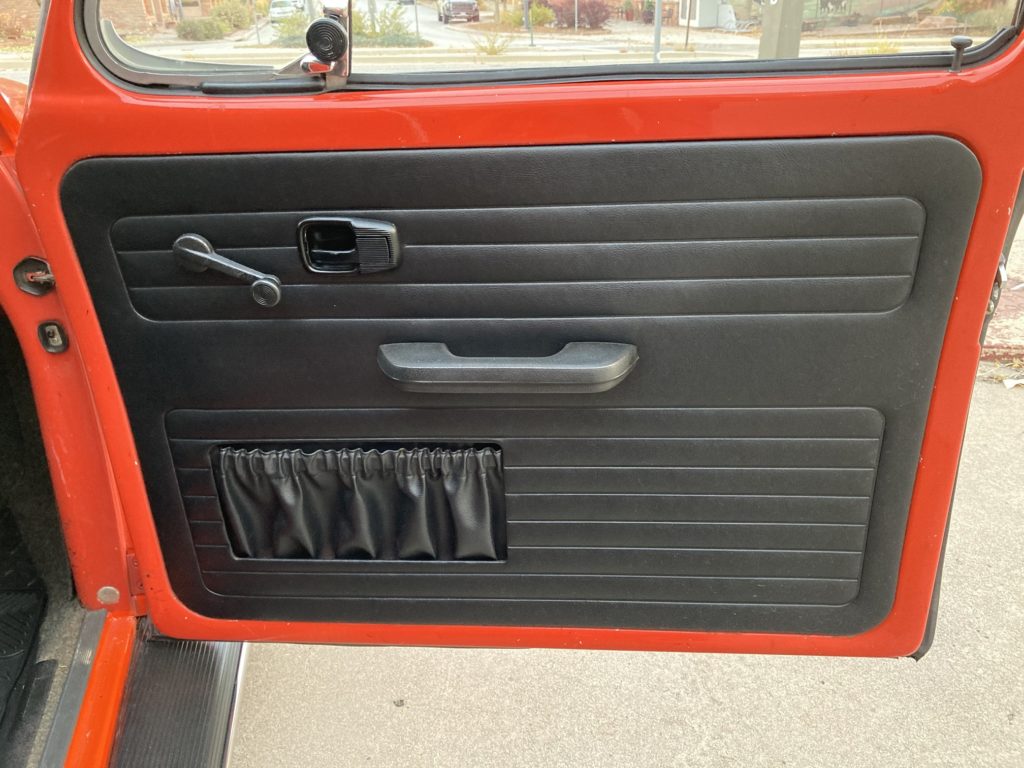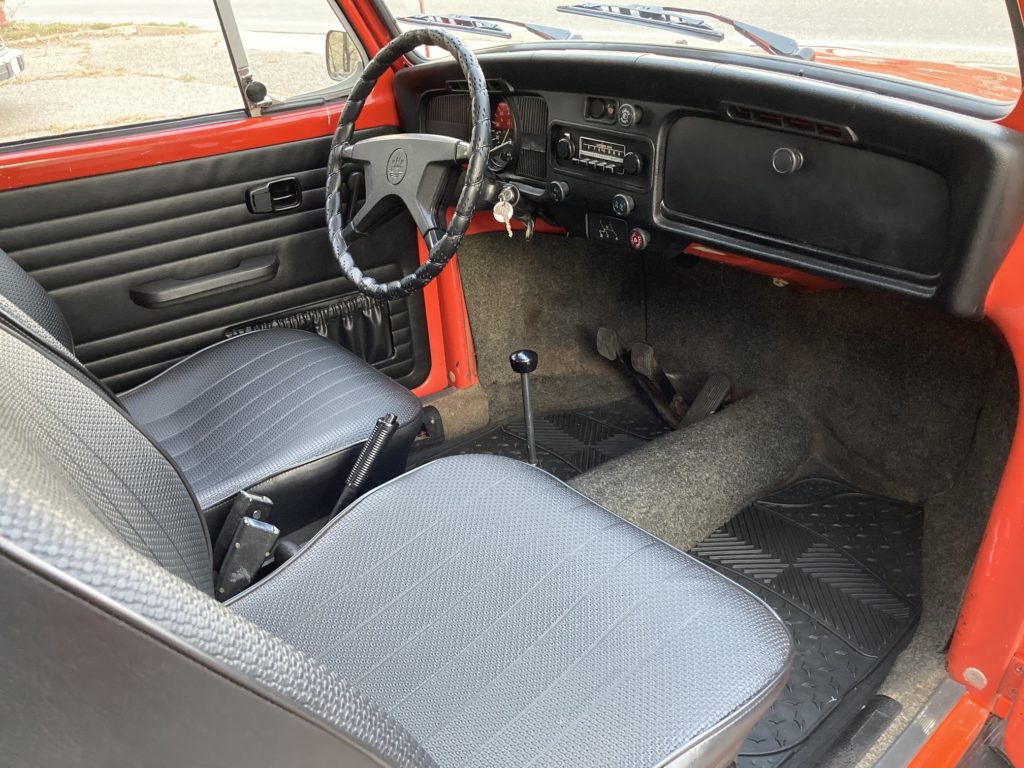 Working, original VW Sapphire XVIII AM radio.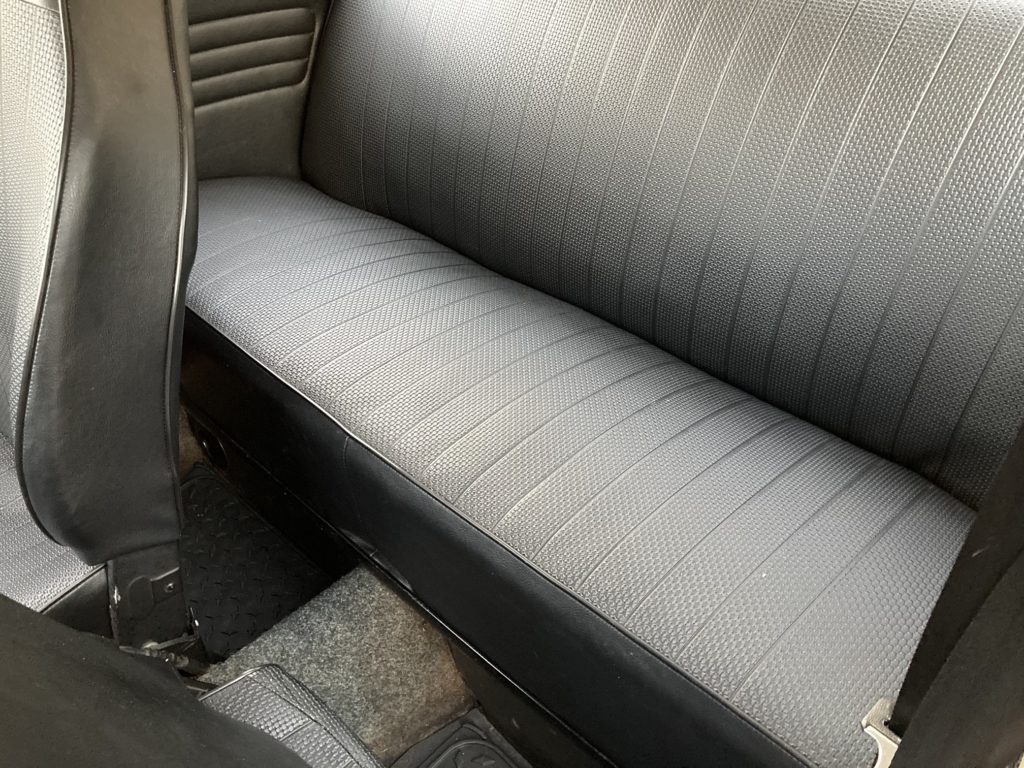 The rear interior of the car is also in like new condition.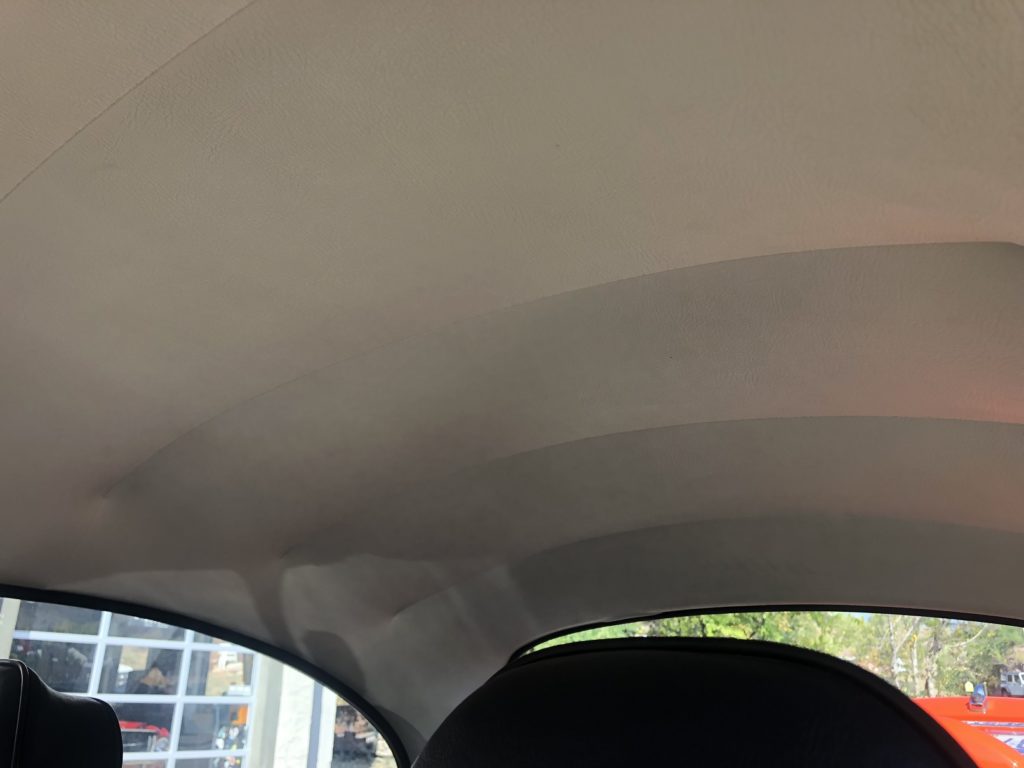 Very clean headliner.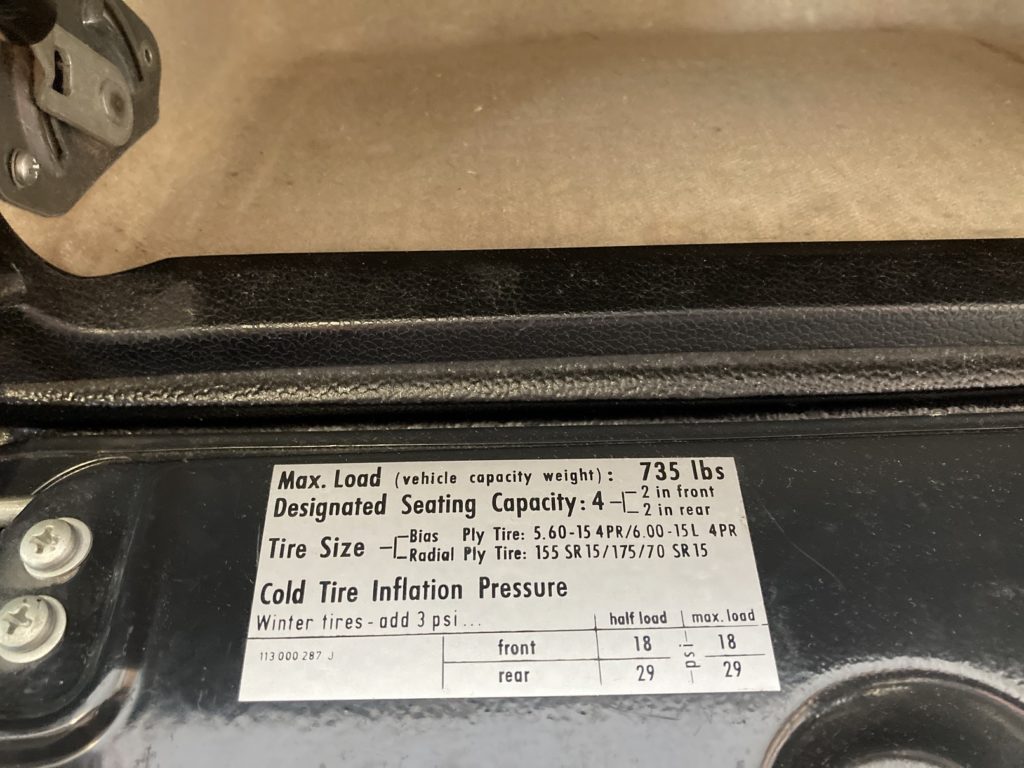 Glovebox.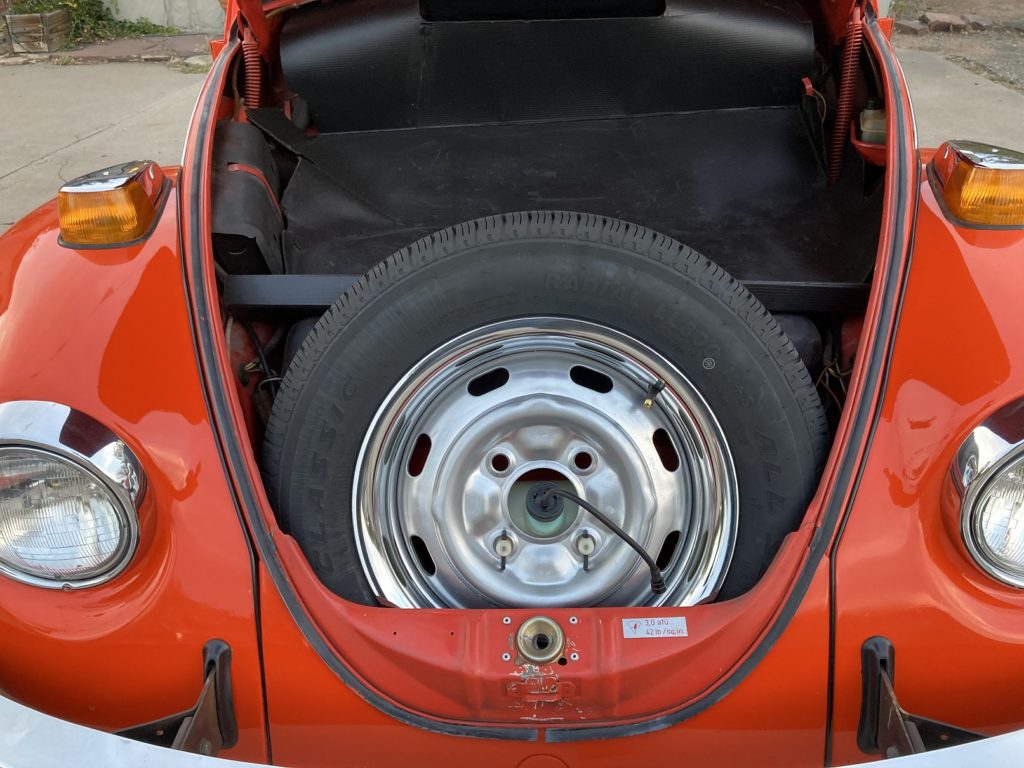 Very clean front trunk with a refinished spare wheel and a new spare tire. Windshield washer spray uses air from the spare tire (a very VW feature!). Original jack and a tool kit are with the car as well.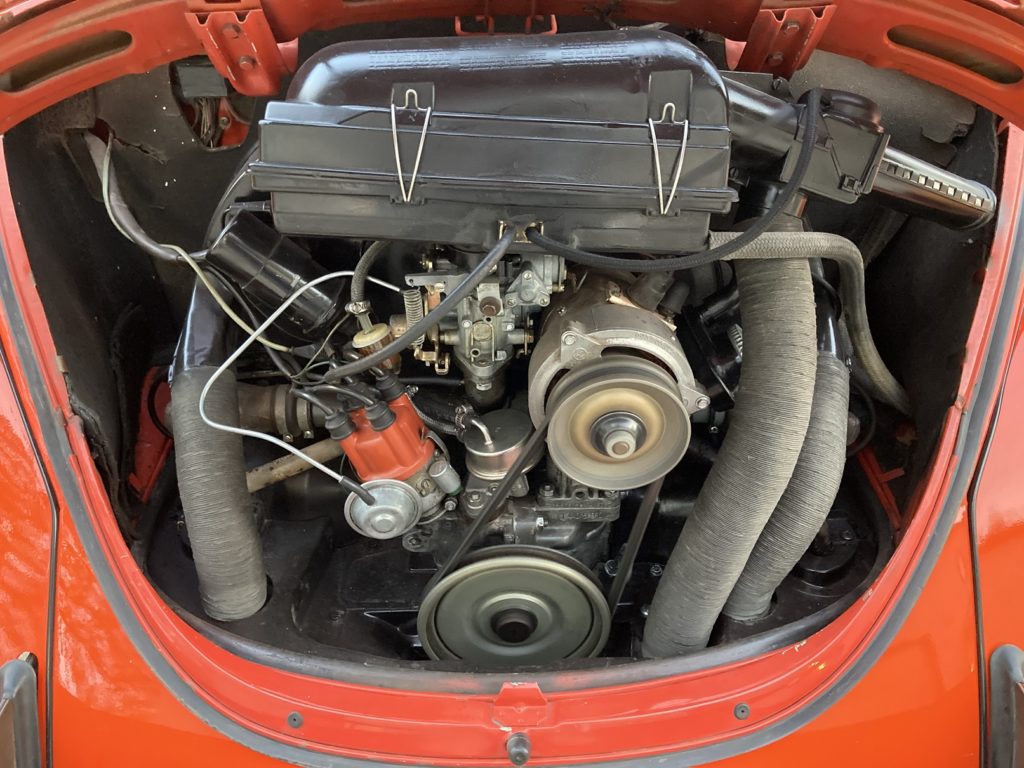 Original 1600cc air cooled engine, # AK 140950. Engine and engine compartment are very clean and tidy.
Owners manual, sales brochure, dealer jacket with original new sale information, copy of notarized Wyoming title showing actual mileage on date of sale in 2015.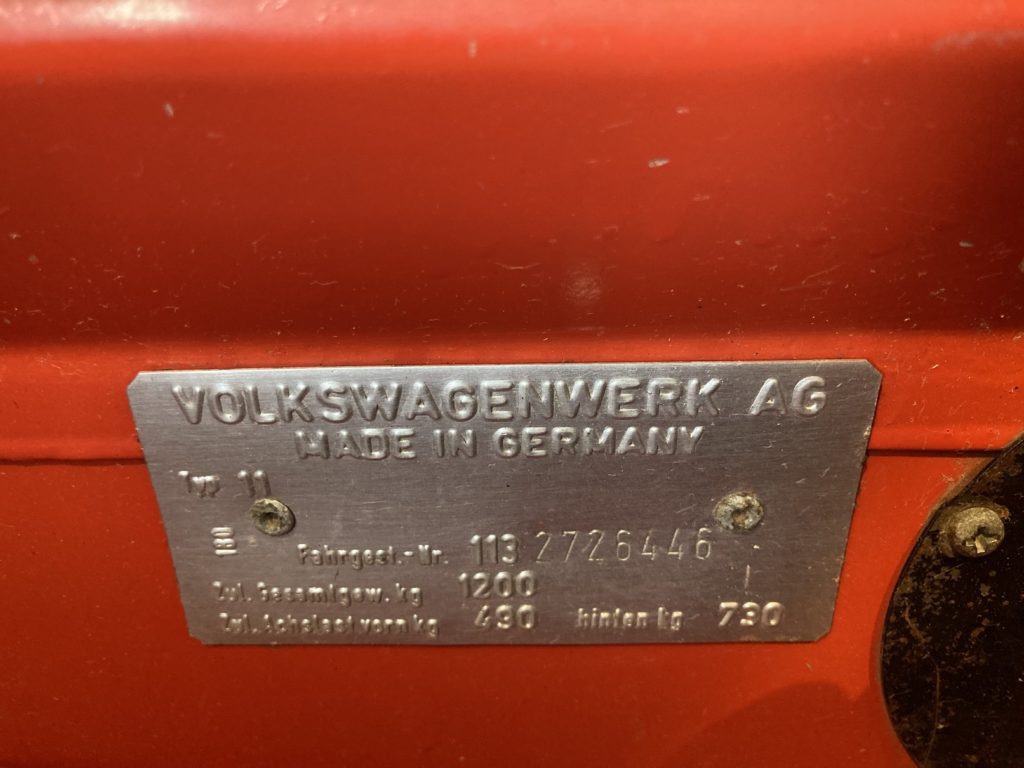 Please give me a call if you'd like to make an appointment to come see and test drive this nice Beetle in person soon. Thanks.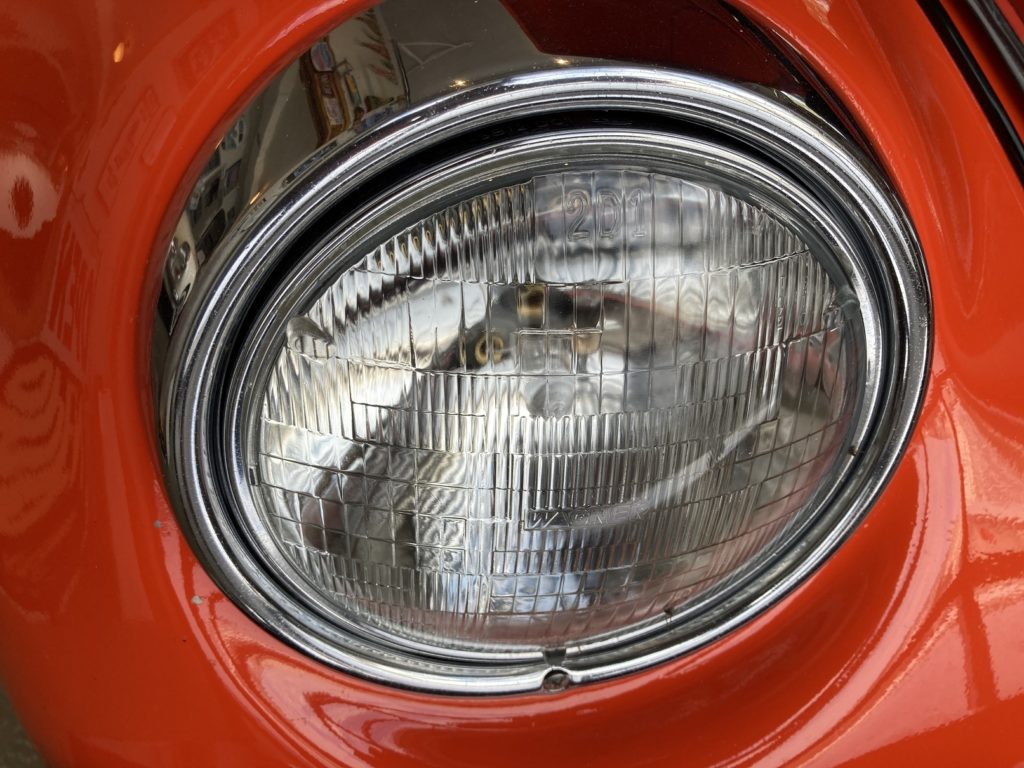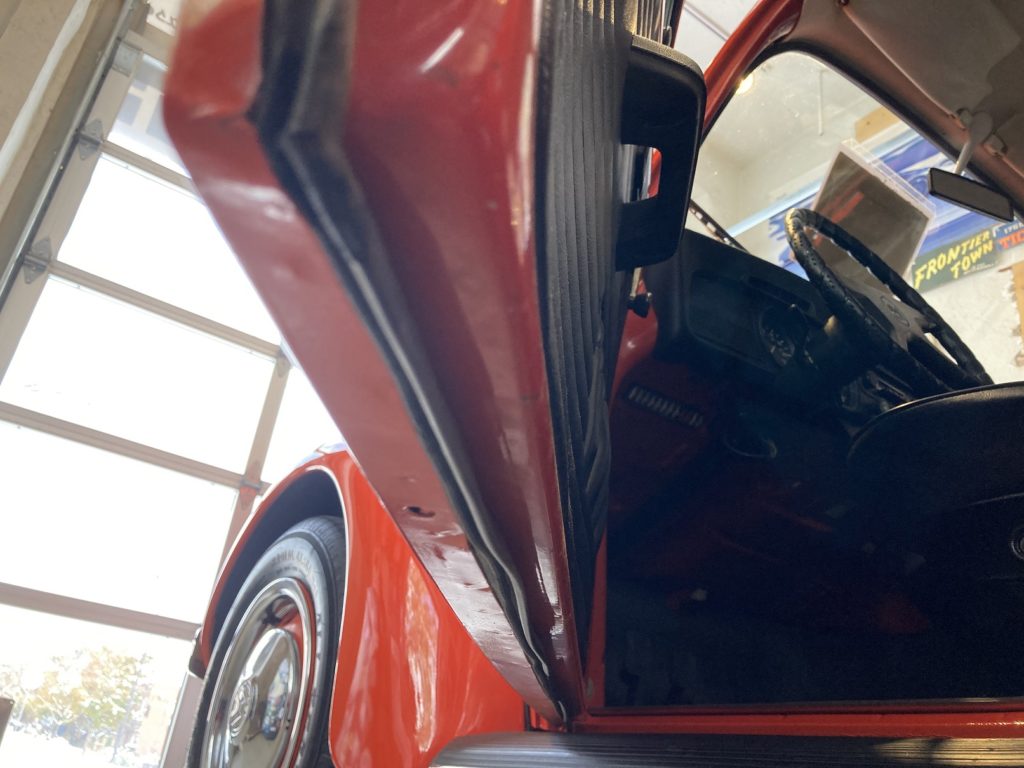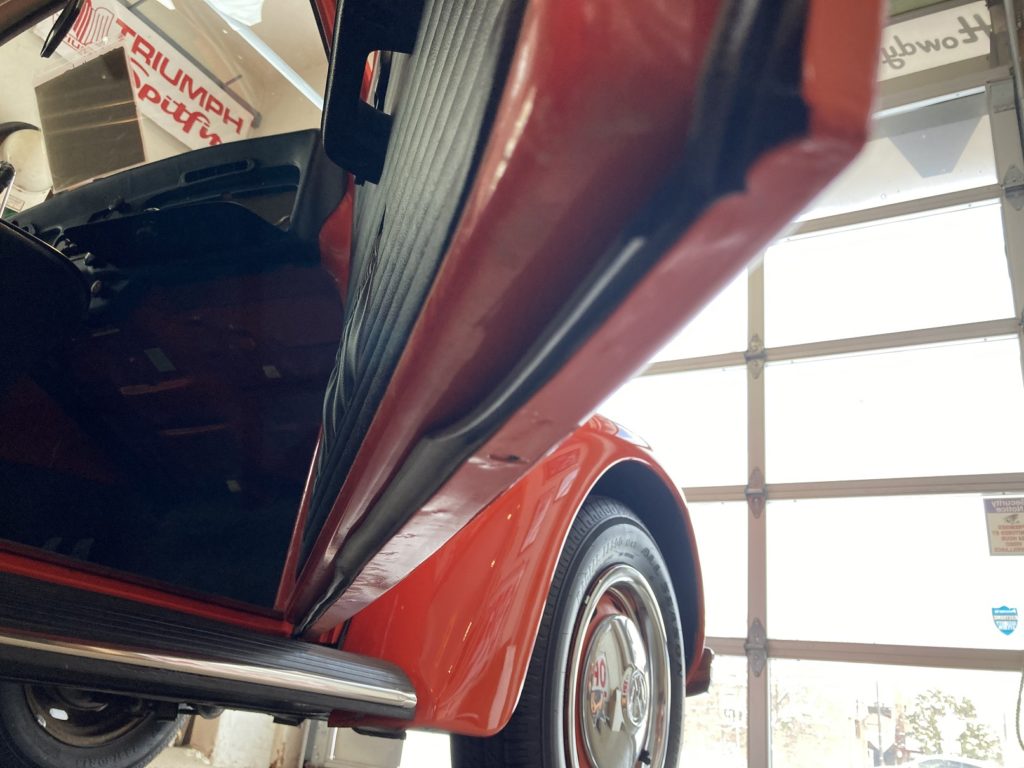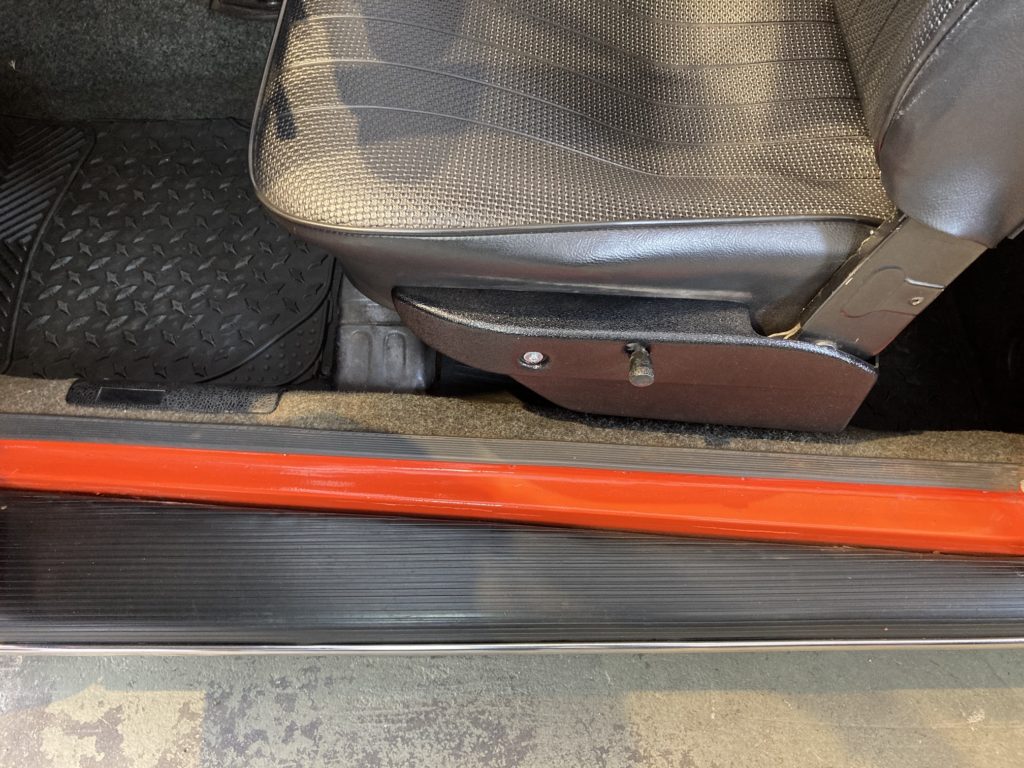 Very rust free car. Original pans.