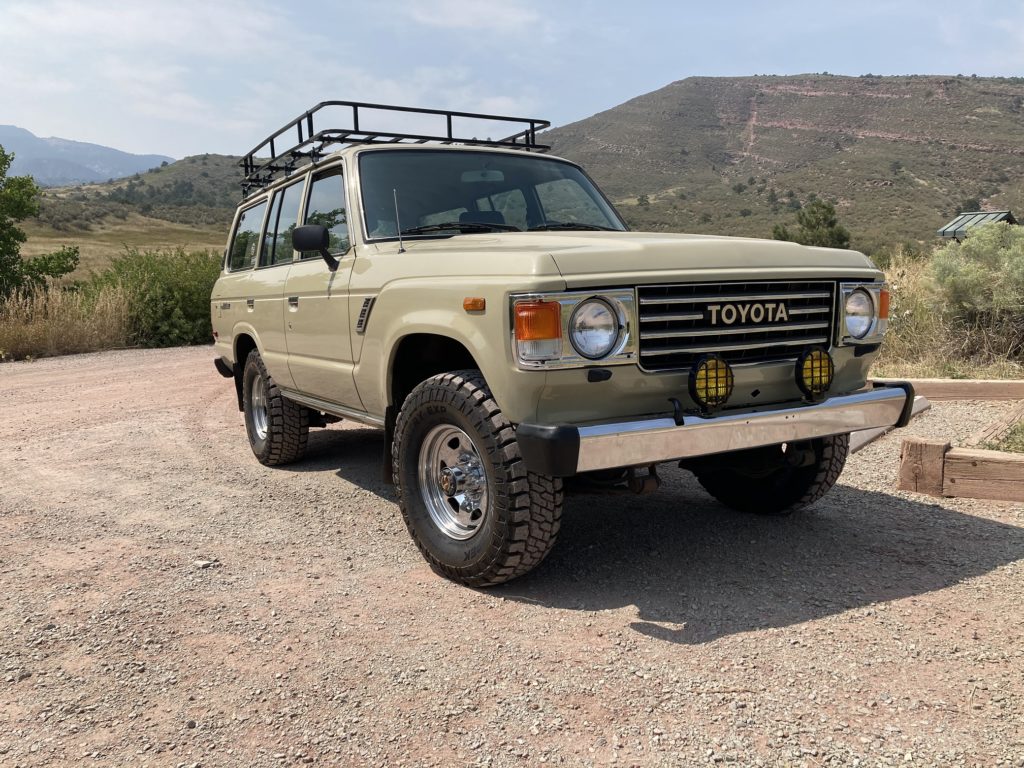 1984 Toyota Land Cruiser FJ60 4×4 Wagon For Sale By Original Owner. I bought this truck new on December 4, 1984 in Denver, CO. and sold it on 9/29/18 with 262,617 miles. I then re-purchased it earlier this year.  Recent work includes an exterior re-paint in it's original tan color and installation of newly rebuilt 2F (original type) engine and much more, details below. I have all documents, service records and receipts from new.  There are 263,798 original  miles on the truck now and just 144 miles since fresh engine and paint. Very original, awesome, go anywhere truck! $ 46,500.00
PLEASE NOTE THAT THIS POSTING IS IN PROGRESS; MORE PHOTOS AND DETAILS COMING. Please call me with any questions, for further details, and to make an appointment to see this very good FJ60 in person.. Thanks.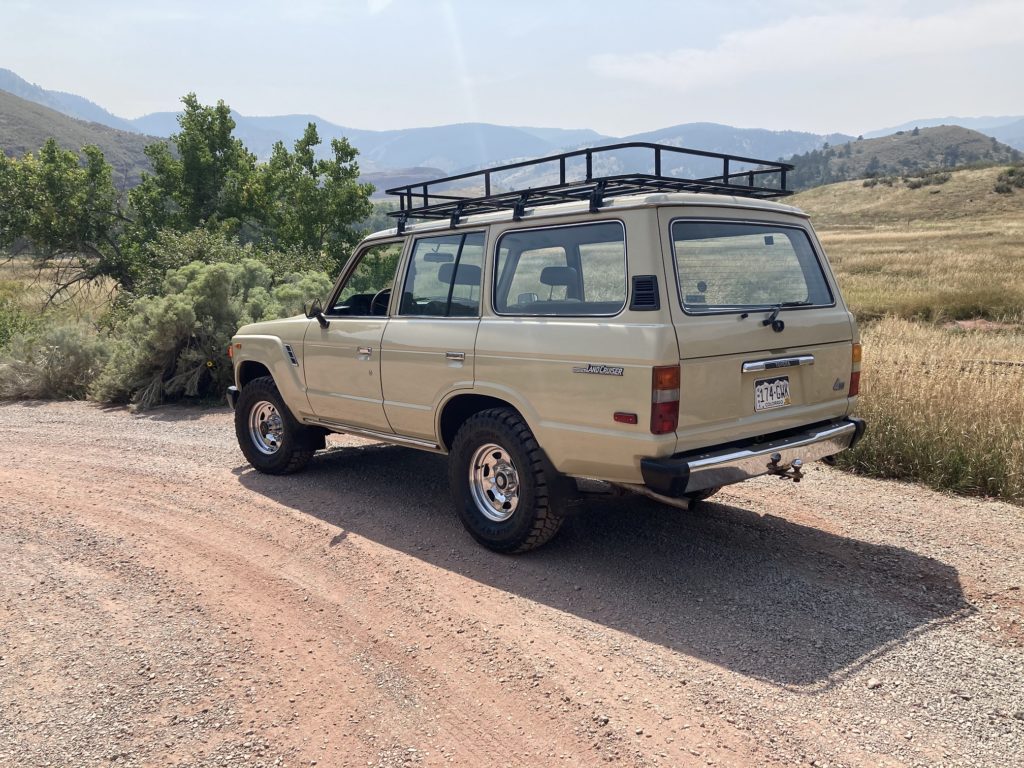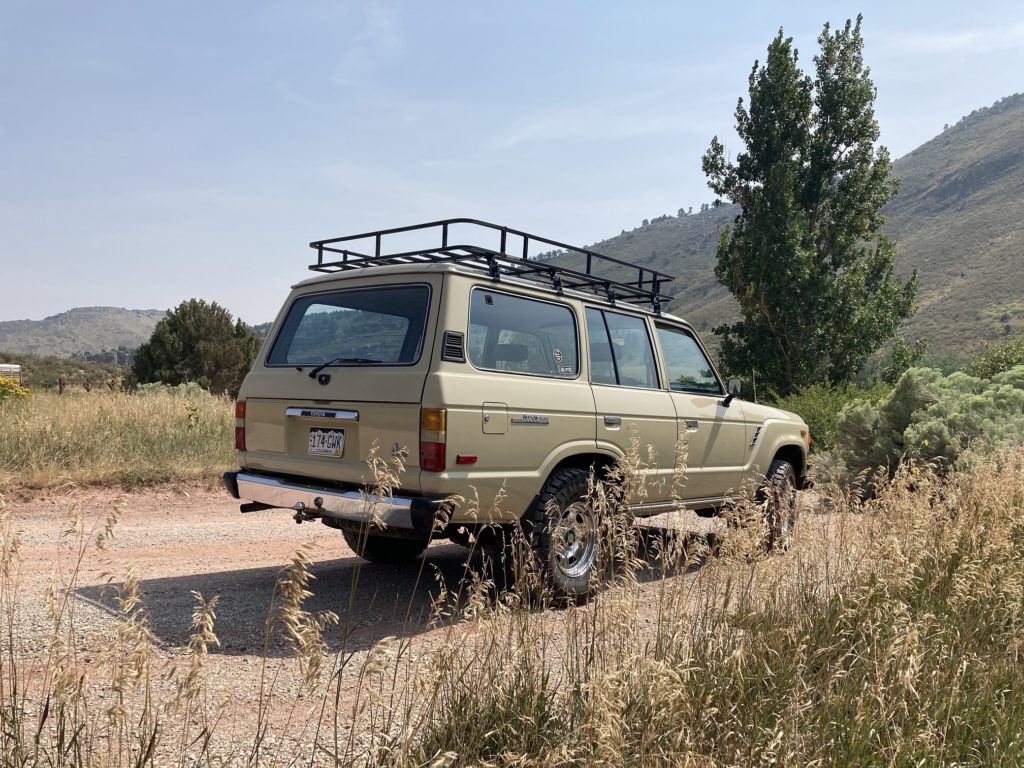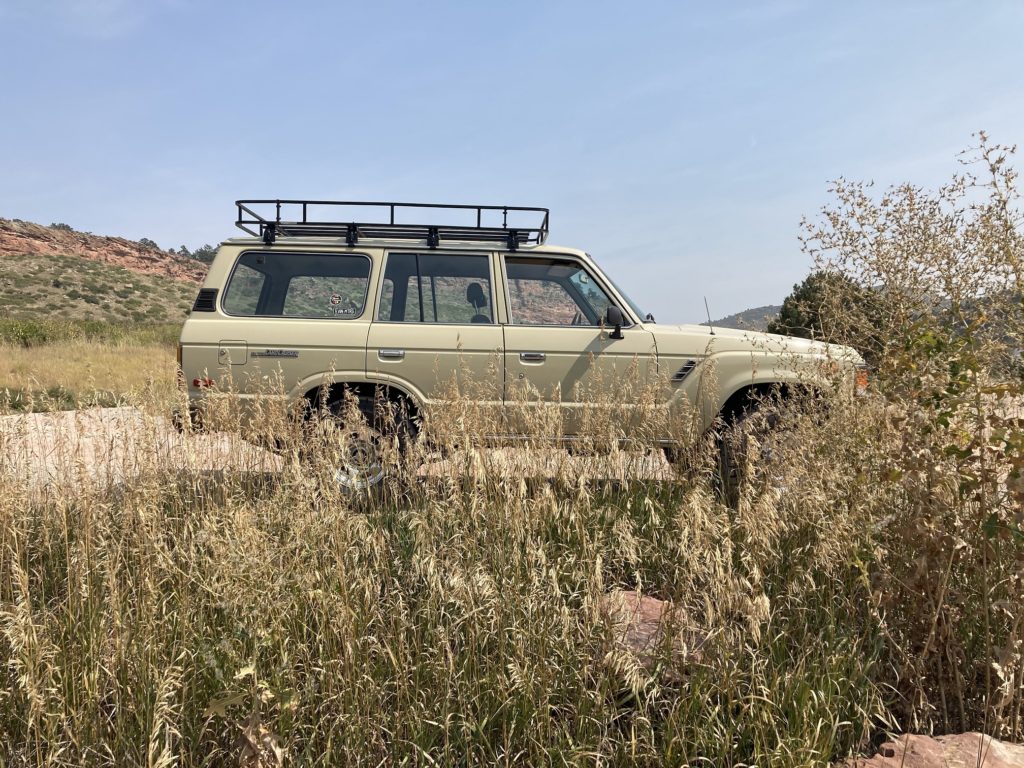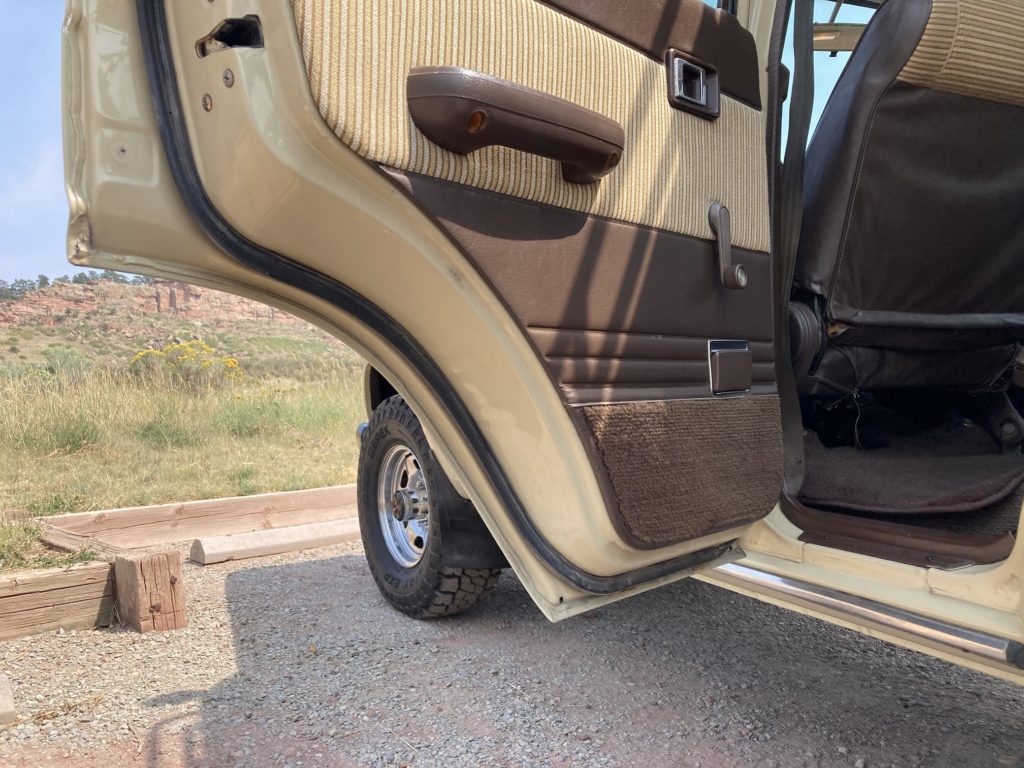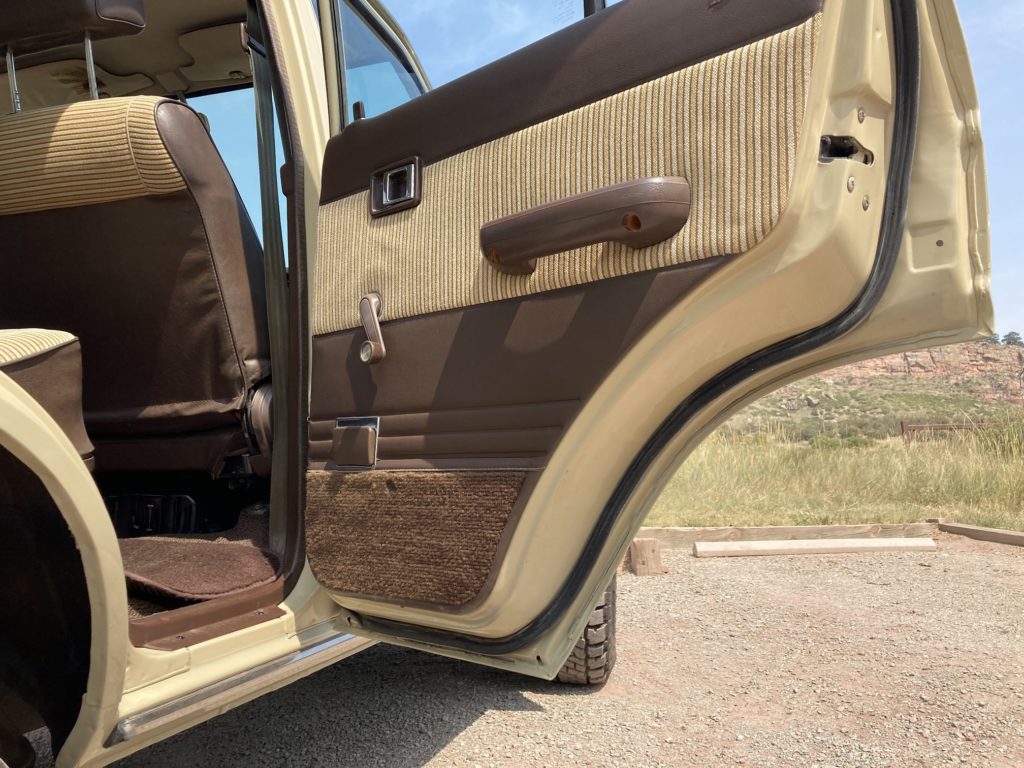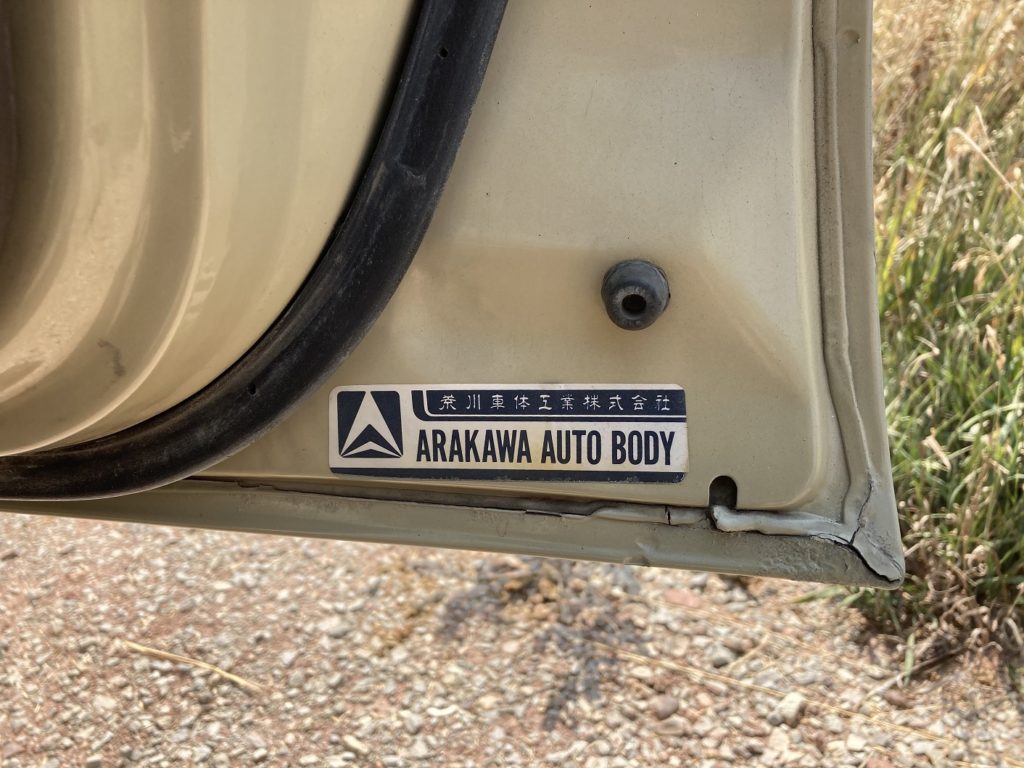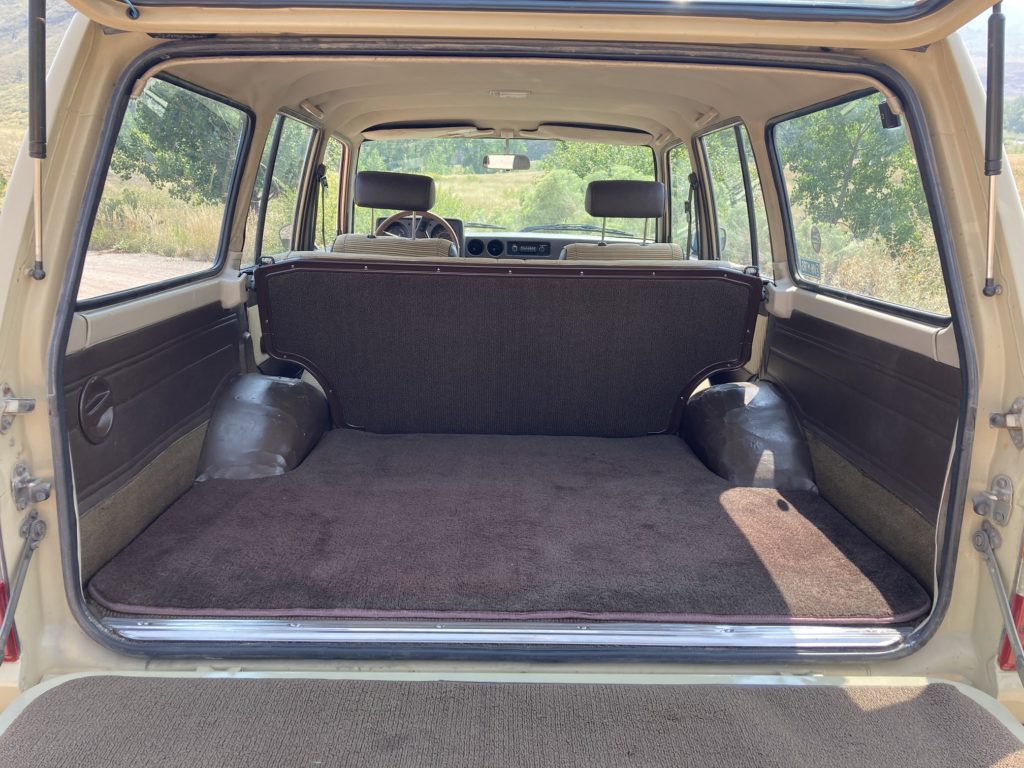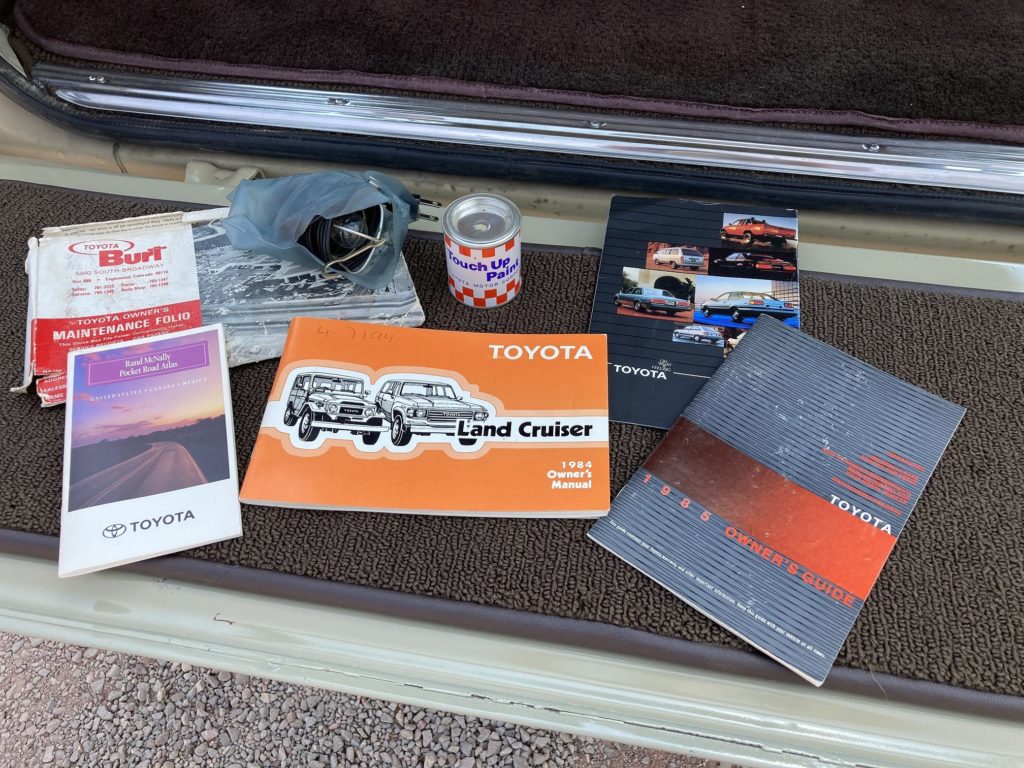 Included with the truck are the above items that I received with the truck when I purchased it new, including the owners manual, the warranty service booklet with warranty service stamps, the dealer jacket, a Toyota Road Atlas, sales brochure, unopened can of touch up paint (still liquid!) and the working 12v trouble light in pouch (this plugs into a socket underneath the glove compartment and has a long cord to use underhood, under truck, anywhere front to rear).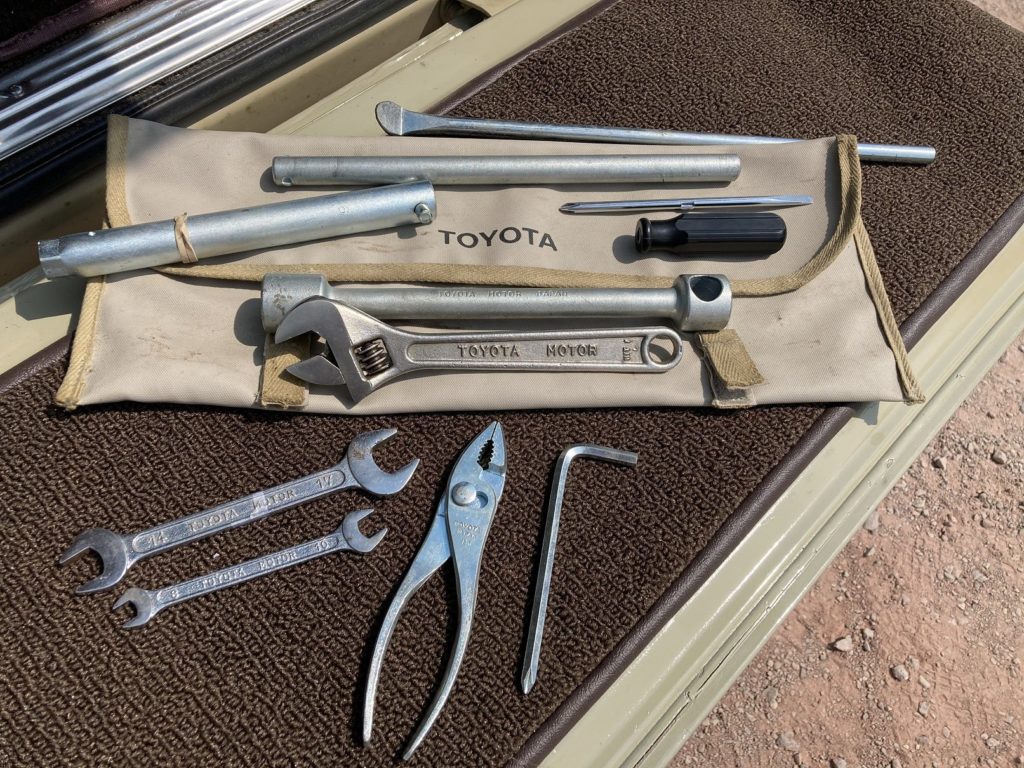 This is the complete tool kit that came with the truck; the wrenches, pliers, etc. are cast with "Toyota". It stores under the drivers seat with the jack (also there), see below photos: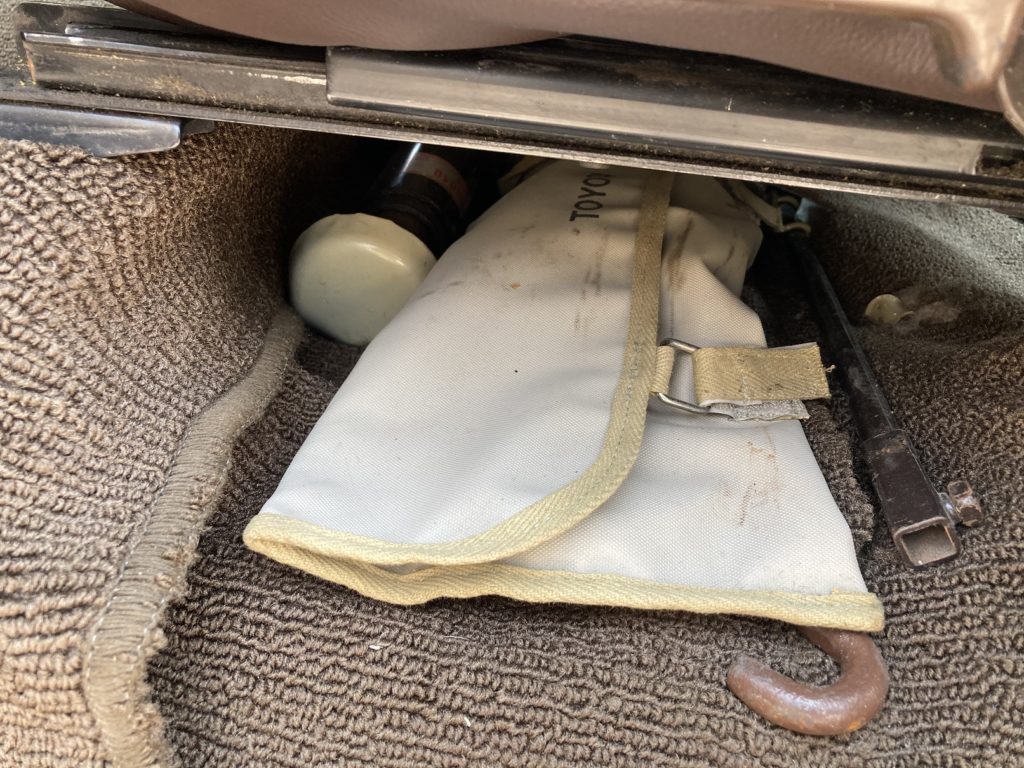 Original window sticker. I have saved all the service records and receipts (from 12/4/84 to present) which I have put in chronological order and into a large 3 ring binder with clear vinyl sleeves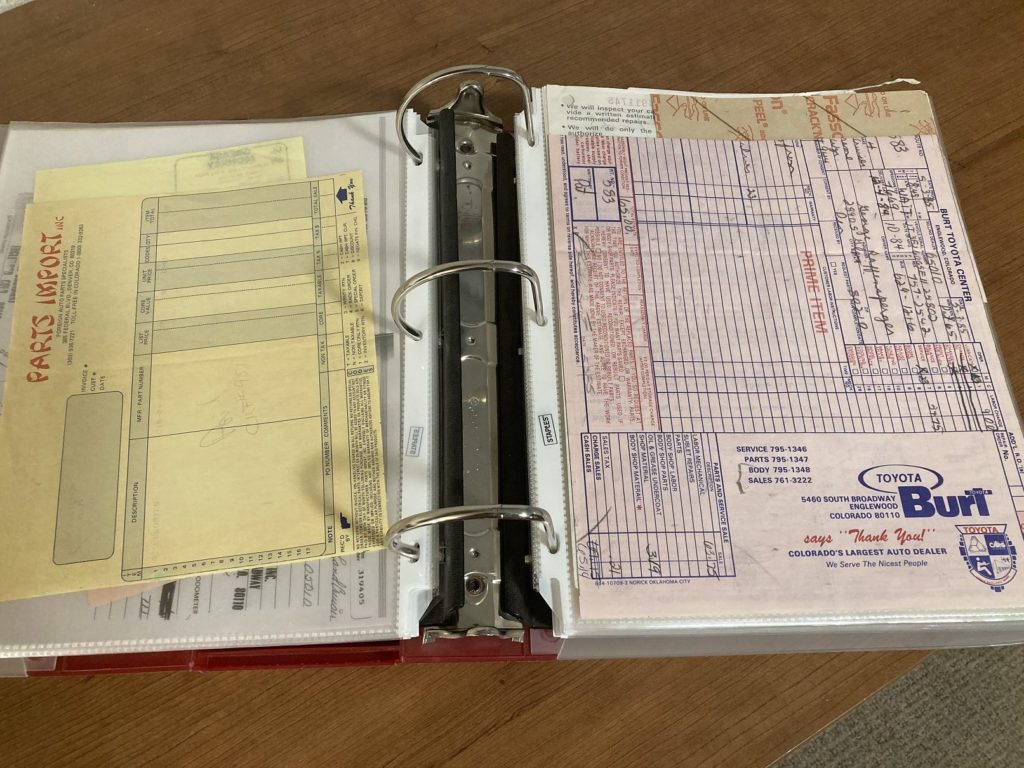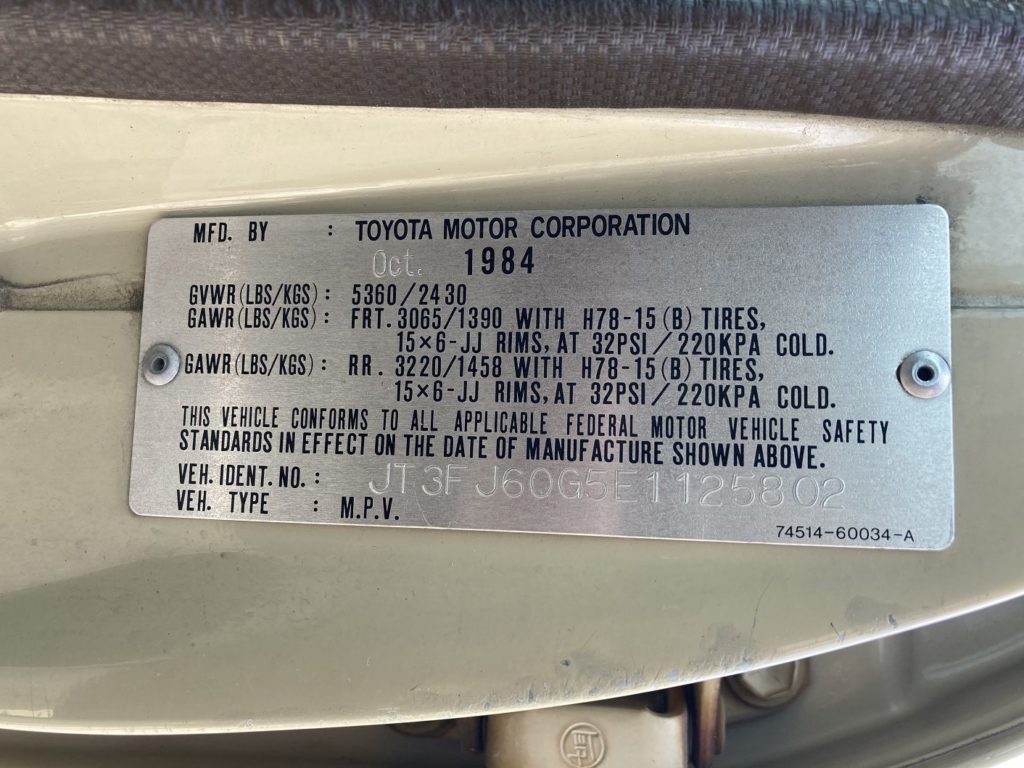 The truck has its original working AM/FM radio, the rear seat area heater, tilt steering wheel, Air Conditioning (blows cold with R134a coolant), front and rear factory mud flaps and tow hooks, lock out front hubs, 4WD high and low transfer case, 4 speed manual transmission.
Optional features are its Heavy Duty Garvin Wilderness Roof Rack, fog lamps, ball hitch, leather wrapped steering wheel and a full set of carpeted floor mats from Specter (front & rear seat floors plus rear cargo area).
Recent work included stripping the paint, priming the entire truck and re-painting it in its original (# 464) tan color (there is a can containing the left over paint with code). Prior to painting, the front left fender, the tailgate and the lower right rear quarter panel were replaced. I saved the original metal script dealer badge from the old tailgate.
After painting a new front grille, headlight surrounds and some new trim moldings were installed
The truck has been overhauled mechanically; this included installing a newly rebuilt Toyota 2F engine as originally in the truck from Classic Cruisers in Poncha Springs, CO. The block and head were resurfaced, .020 over on the bore diameter, .010 over on the crank, rods and mains, new cam shaft and lifters, new timing gears, new oil and fuel pumps, new gaskets and seals.
A new clutch was installed and the flywheel was resurfaced, clutch fluid flushed and replaced with new fluid.
New air pump, serpentine and accessory belts, new distributor cap, rotor, ignition wires, spark plugs and air filter. The cooling system was flushed, pressure tested (one leak repaired) and 6 qts. of new coolant added, new vacuum switch installed. The AC system was tested and recharged with R134a, new AC belt and heater hoses installed.
The drive shaft was removed and the transfer case seals replaced, gear oil and front and rear diffs oil replaced. New exhaust system installed.
New KG shocks, front and rear; new front stabilizer and sway bar links, etc.. Alignment with new Dick Cepek Trail Country EXP 31×10.50 R15 tires mounted on original chrome rims (polished) with new chrome lug nuts all around. Original wheel centers reused at rears, front has lock out hubs. The original spare wheel and tire are mounted underneath the rear of truck.
The rear brakes (like new) were cleaned and adjusted as was the parking brake. The front disc brakes have approx. 4 mm of pad life remaining. The brake fluid was flushed and replaced with new.
New wiring was run to the rear wiper and licence plate light; new headlights, sidemarkler, tail light bulbs and lenses as needed. All gauges, lights, signals, horn, flashers, etc. are working properly. The plastic tank that holds fluid for the headlight washers is cracked.
The interior was re-freshened by installing all new factory type carpeting (along with a new tailgate backing board) and new original type drivers door armrest, passenger side sun visor with mirror, interior light lense, and new seat upholstery on the drivers seat and back of the rear bench seat. The whole interior is fresh and clean and in good shape including the headliner. There are two small cracks on the top fo the dash; one at the front right corner of the gauge pod towards the windshield (not visible to the driver) and one across the speaker grille perforations the right top side of the dash.