Cars For Sale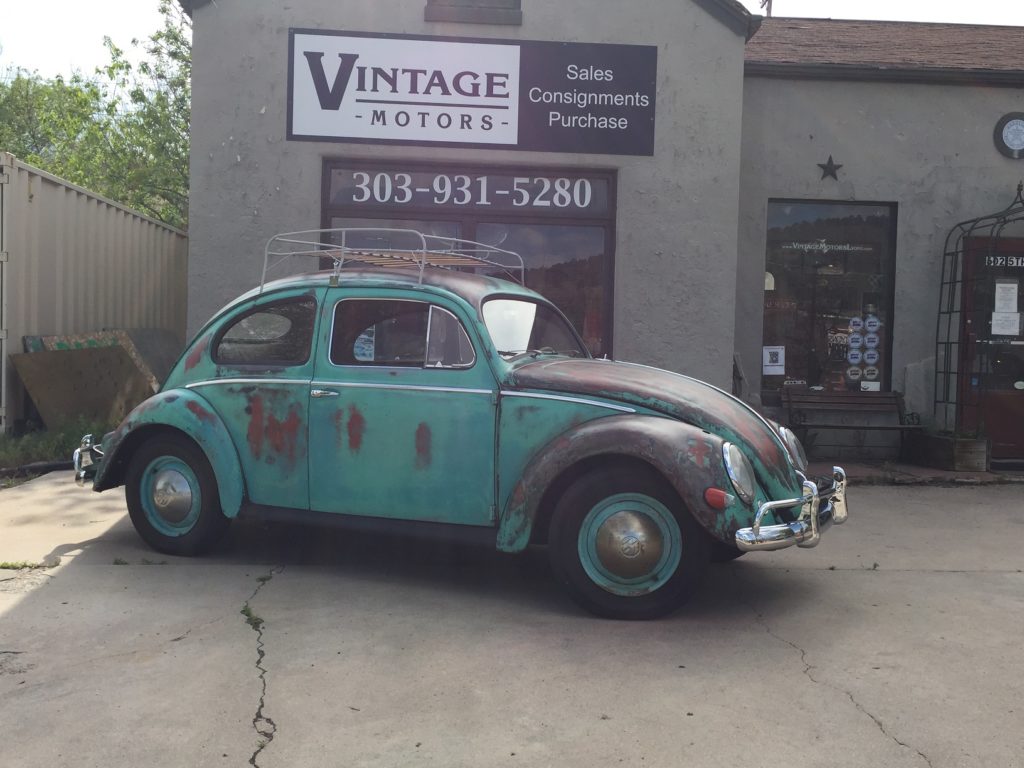 Classic 1956 VW "Oval Window" Beetle For Sale.
Very straight, Western car (out of Wyoming) with little to no rust; super clean underneath with new pans; pillars, sills and jambs very good. Right front fender has been replaced.
Runs and drives very well; engine freshly rebuilt with new cylinder heads, pistons. rings & valves; rebuilt transmission (has 2nd gear & 3rd gear synchros), new clutch, new brakes (new master and wheel cylinders); new tires.
Beautiful new original style interior (seats, headliner, door panels, carpet, cocoa mats, etc.); original sun shade visors. New rubber moldings, bumpers, tires and roof rack.
Intentional patina finish with clear coat (originally dark green). Leave as is or re-paint. Dash and interior of doors, etc. have been re-painted in original color; original dark green paint in trunk and engine compartment.
Good Oval Windows are hard to find; plenty of upside in price.
JUST SOLD – THANK YOU