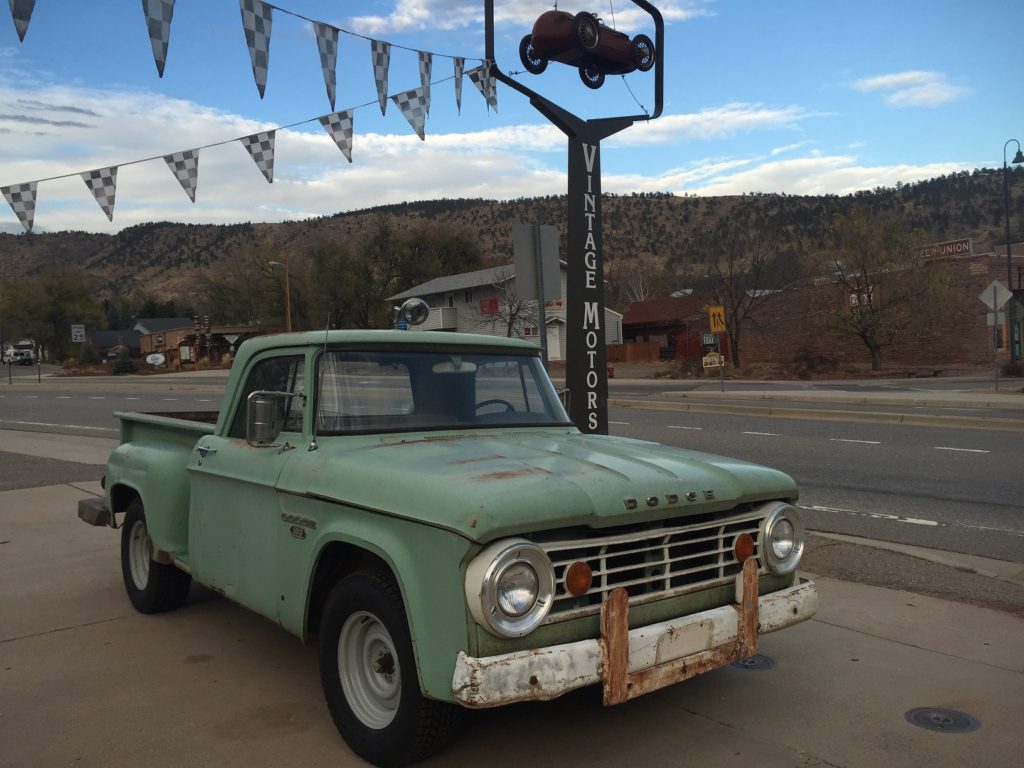 1966 Dodge D100 Utiline Stepside 2WD Pickup For Sale. Great history, is ex-US Forest Service Truck; delivered new in Denver, CO on September 29, 1966. Original Paint (Forest Service Green) – perfect patina (I'd never paint it!). Original 318 Y Block V8 coupled to a four speed manual transmission. Doors have small holes drilled in them where the Forest Service signs were, a roof mounted spotlight (not connected but intact) and what looks to be the FS communications radio equipment knobs and switches mounted under dash. Rare truck, especially in this body style and condition; where else are you gonna find one?!
JUST SOLD – THANK YOU 
Is running, drive-able "project" truck. New starter, plugs, battery, brand new wheel rims shod with new Firestone Mud/Snow Tires. Some rust (lower rockers and corners of floors) but not too bad, especially given that it is almost 52 years old! Obviously being in dry Colorado climate its whole life has greatly helped to preserve it. Factory workshop manual; jack is under seat. 92,000 on the odometer, most likely original mileage given how it runs and the overall shape its in.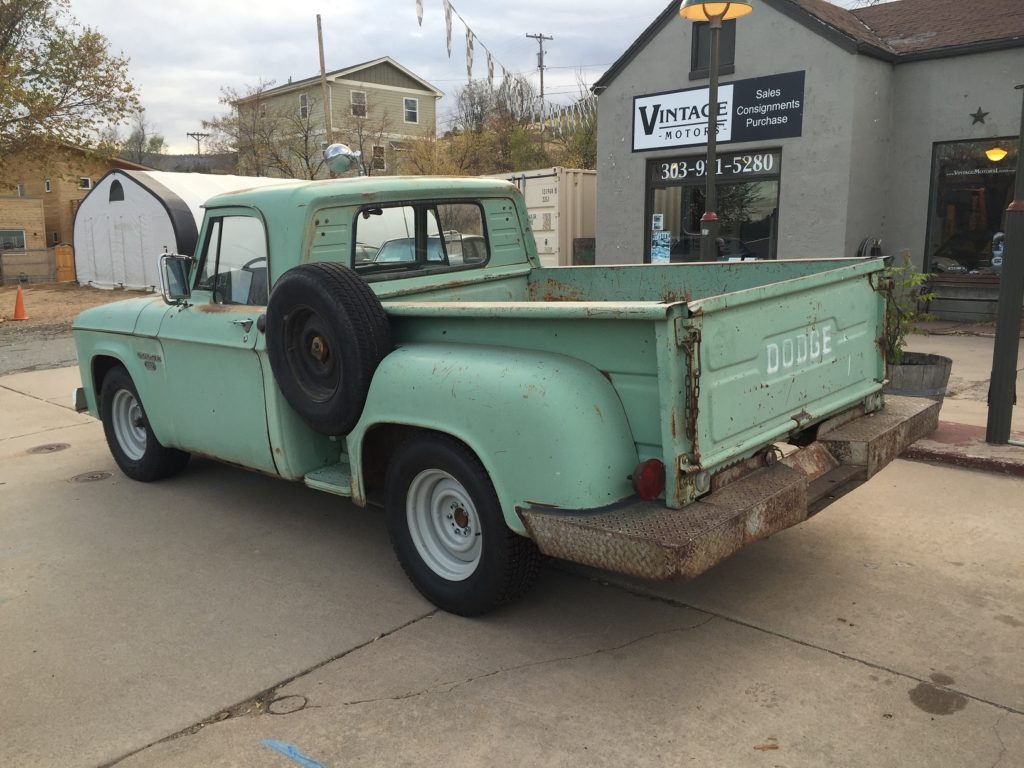 Needs that I'm aware of: Wiper arms missing; manual choke cable broken (for cold start, a shot of starting fluid in the carb starts it right up); front kingpins showing wear; clutch slave cylinder and brake cylinders leaking a bit and the left front brake hose needs replacing but it shifts and stops!; e brake not working but there; wiring to tail lights will need fixed but both are intact.
Super heavy duty front push bars and rear bumper for Forest Service use.
Oak bed in good shape; obviously replaced at some point.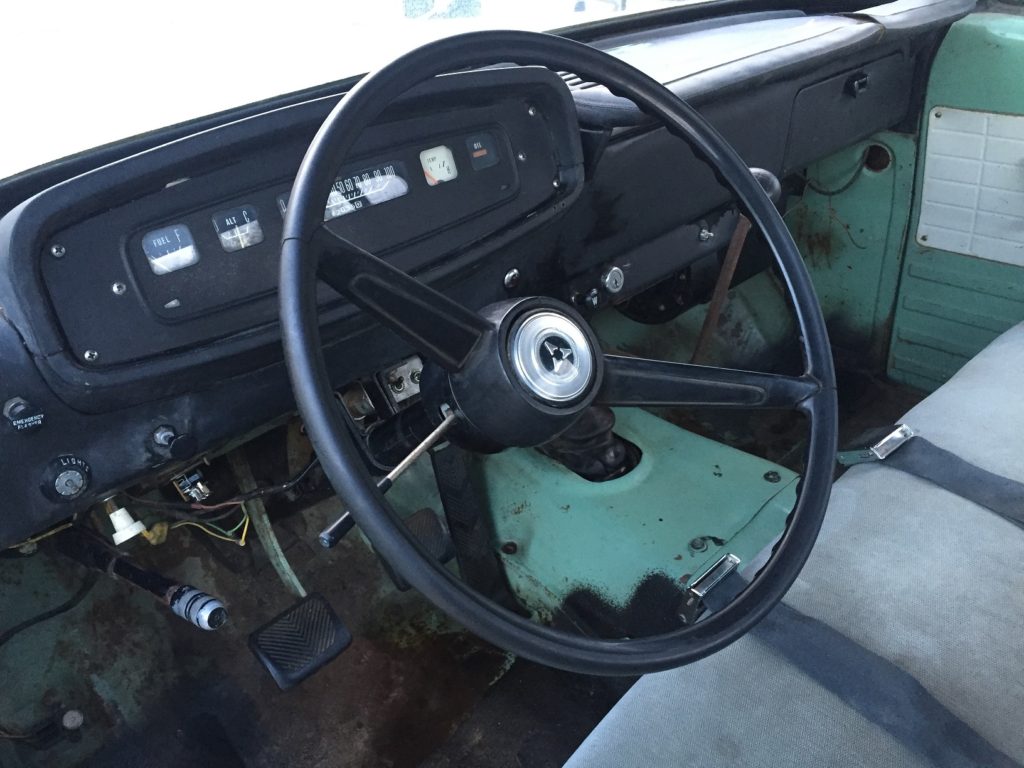 Interior in pretty good shape.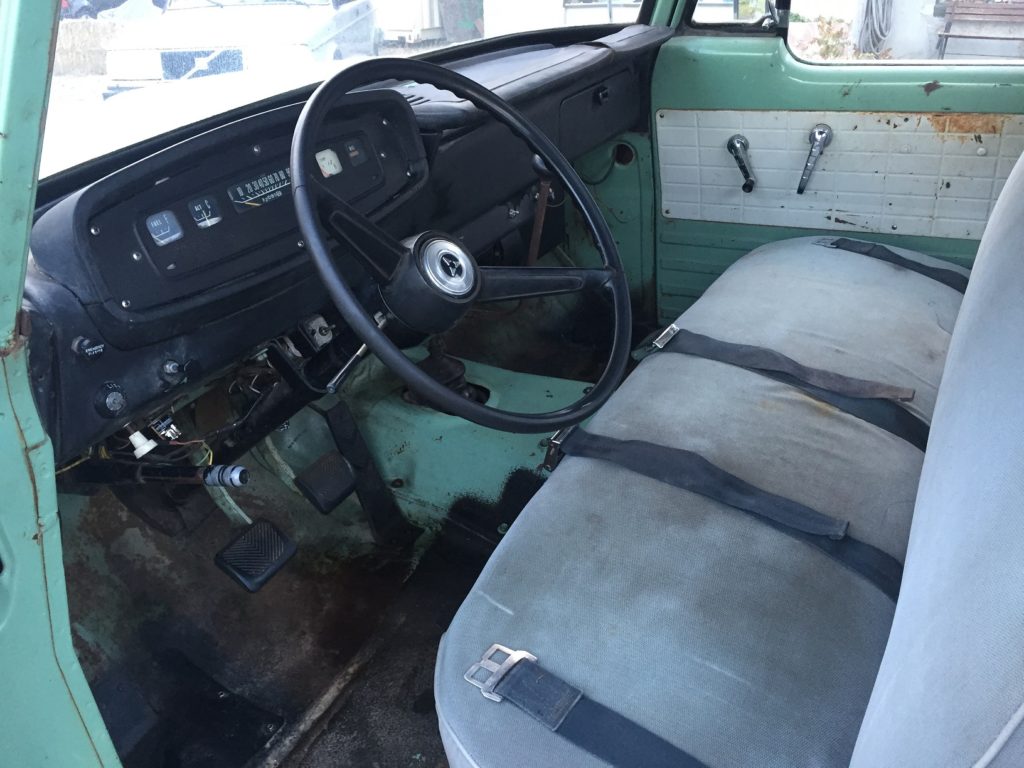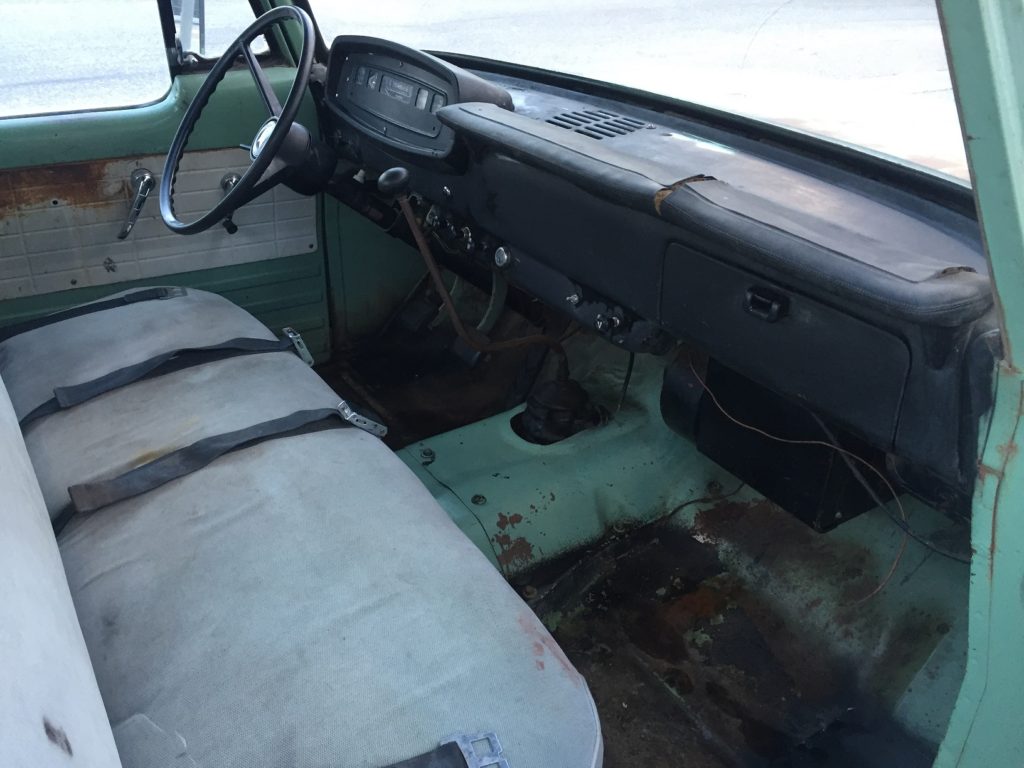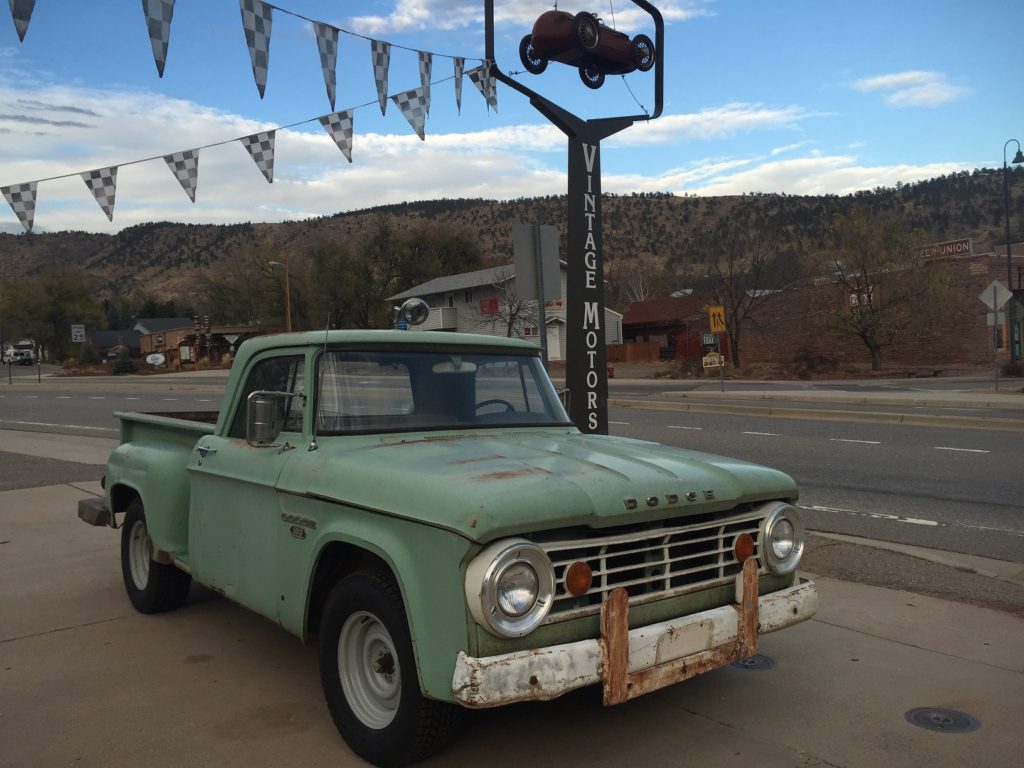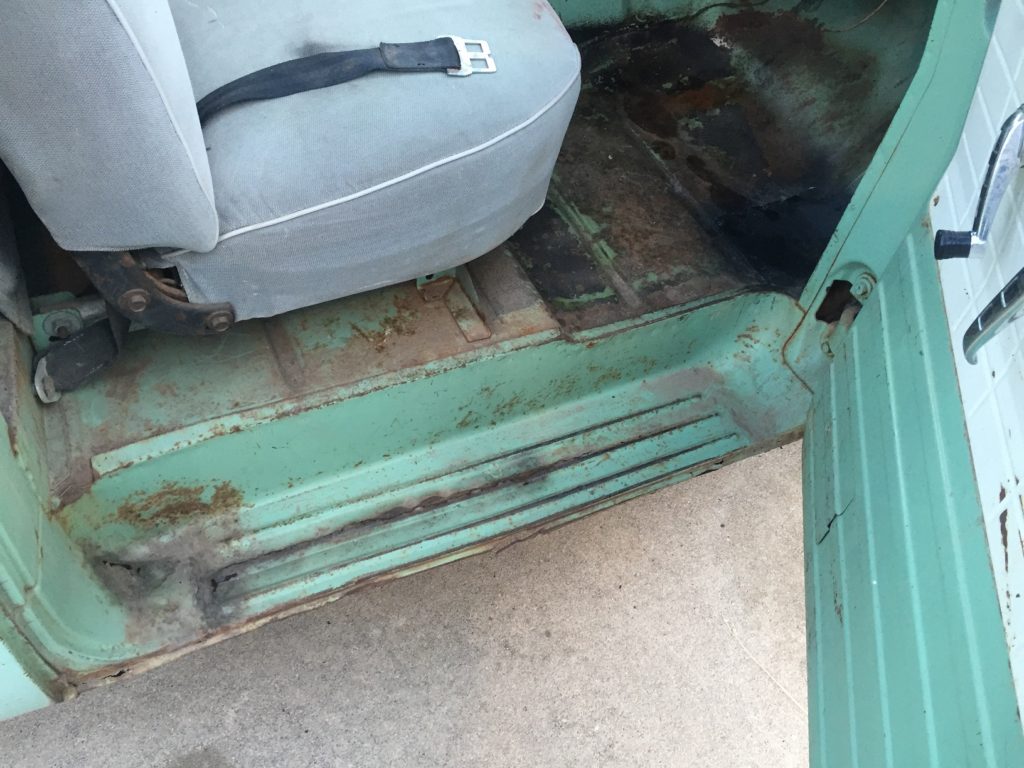 Love the way the hood goes all the way up for super access, great feature Mopar!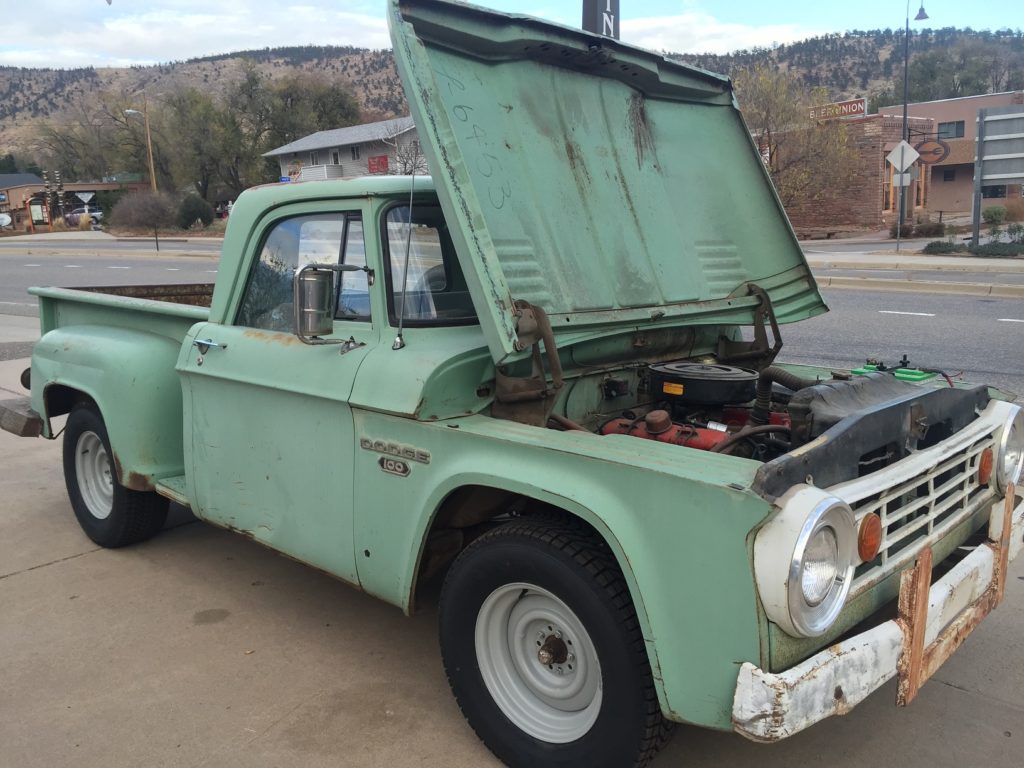 Original 318 Y Block V8; Type A, 200 HP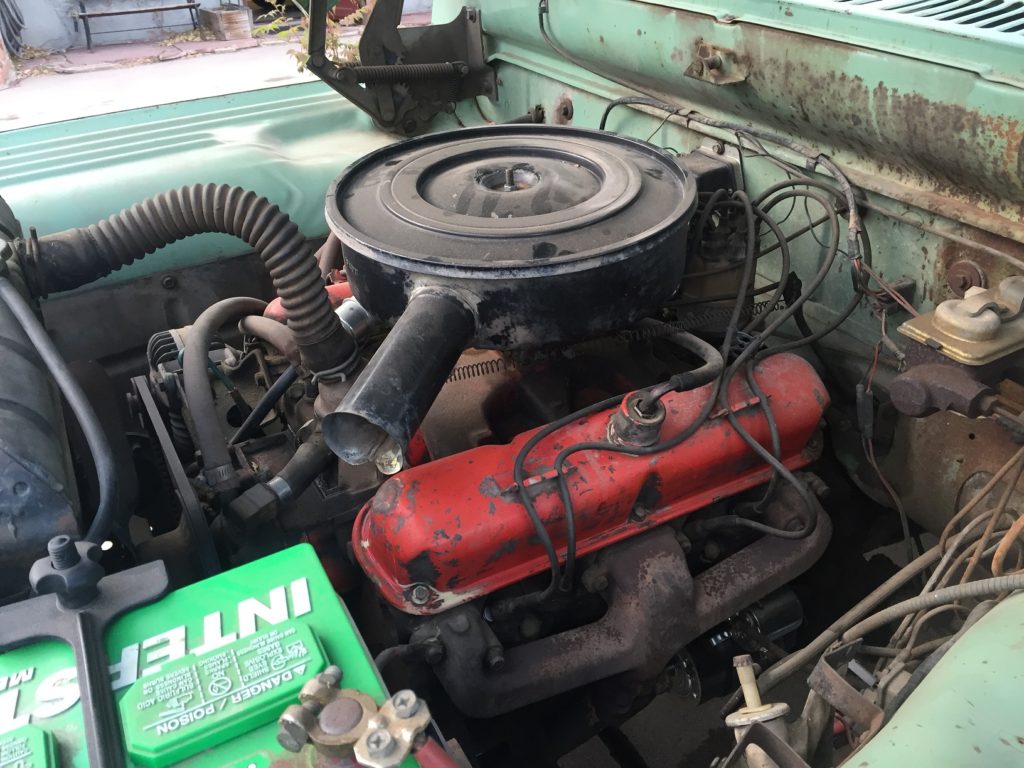 Body # tag
Stampings on top of original radiator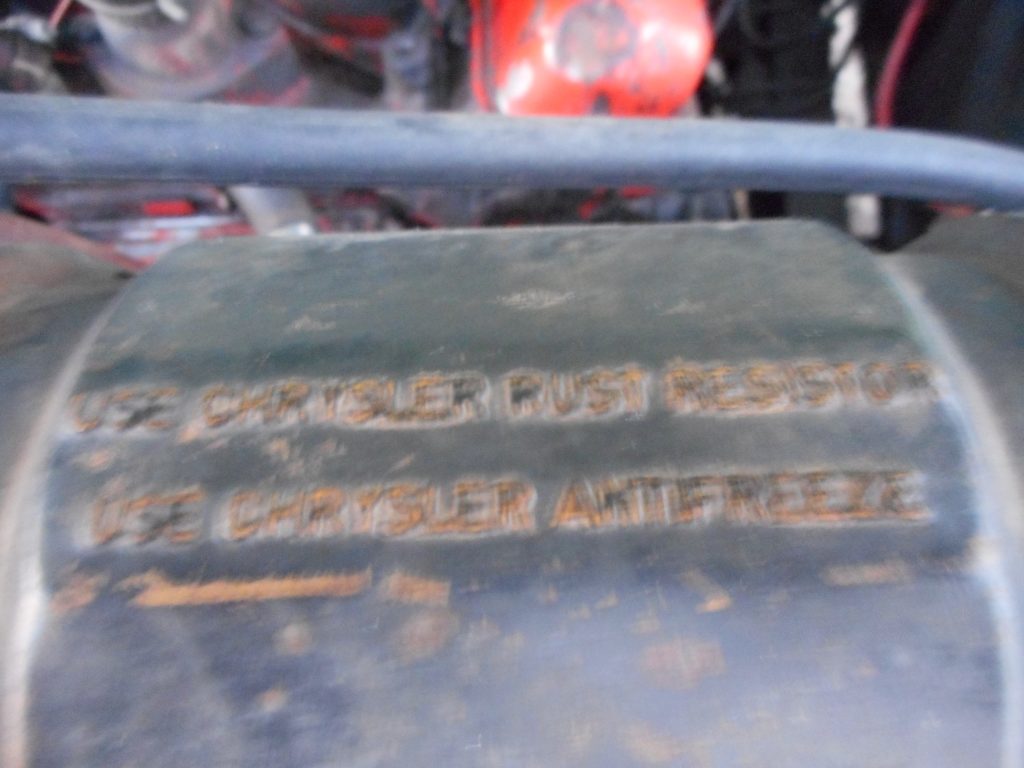 Assembly line build # crayoned under hood still there!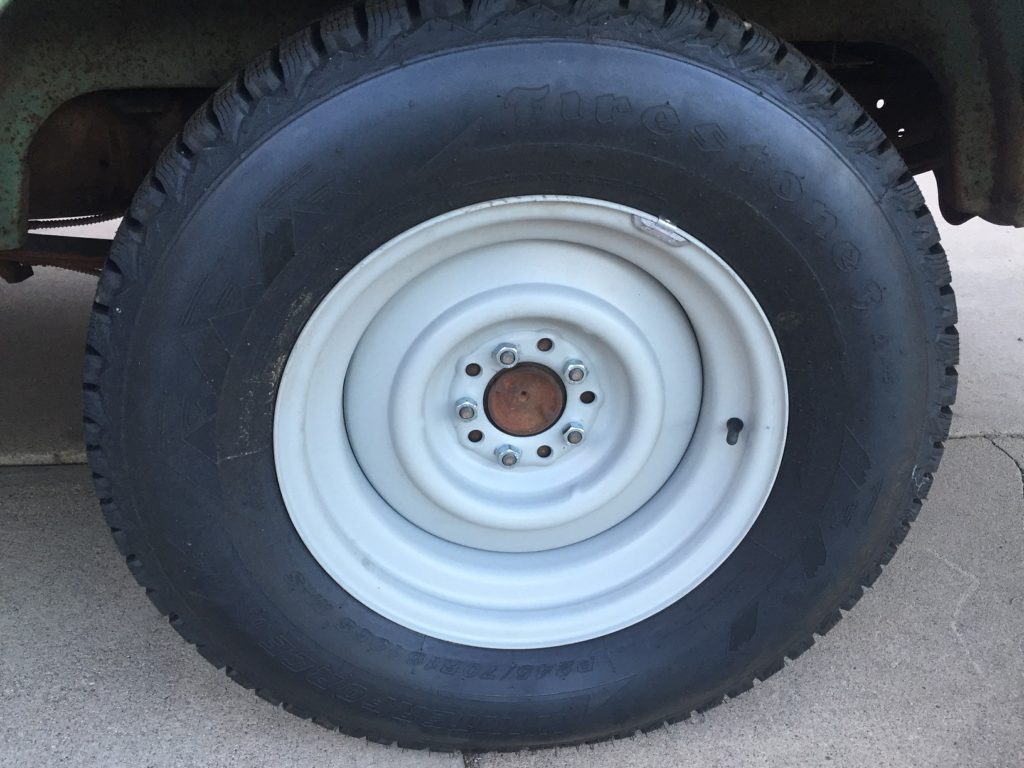 Four new rims and tires
Original Operators Manual found in glove compartment (complete, no missing pages).
Factory Workshop Manual and vintage Smokey the Bear Forest Service Bumper Sticker!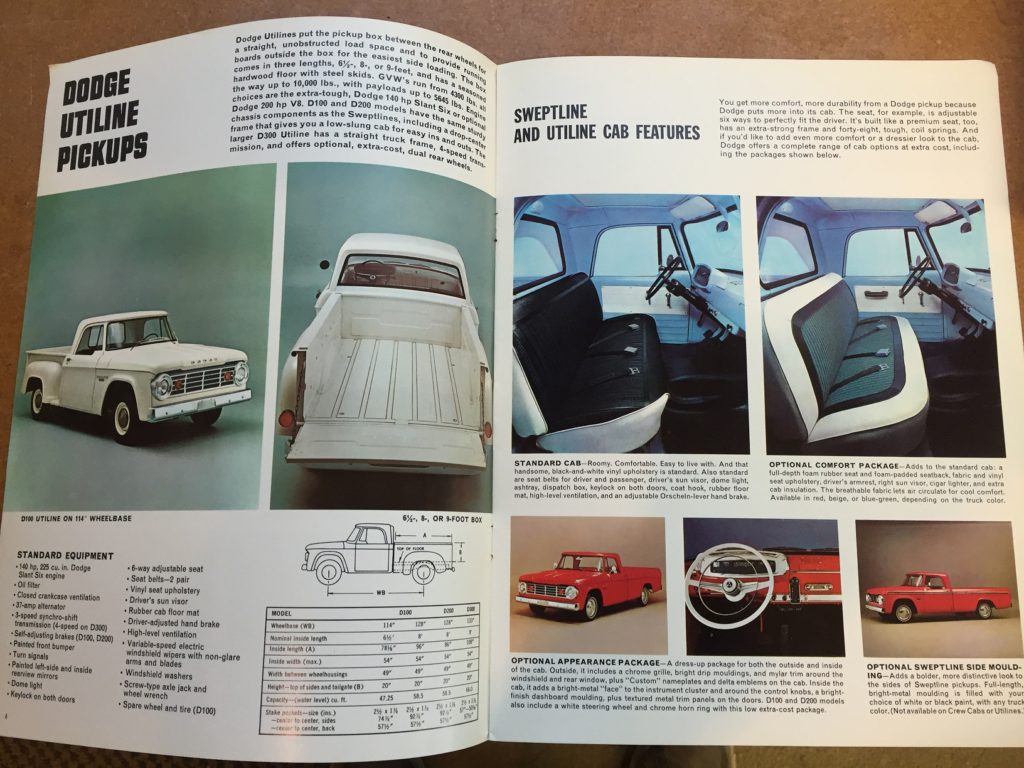 1966 Sales Brochure