Cars For Sale
Welcome,
Thank you for visiting our site. We hope you enjoy looking at the cars we have for sale on this page as well as the other cars posted throughout the site.
We look forward to helping you with your purchase or sale of a vintage car, truck or motorcycle and to meeting you at our shop in beautiful Lyons, Colorado.
Thanks again for your time checking out our site; have fun out there!
George and Taylor Raffensperger
We Drive Vintage!
Please view our current inventory of Cars For Sale by scrolling down this entire page. Cars are listed in alphabetical order (not including "Just In" Cars).
Please left click on any of the photos to enlarge them for closer viewing.
JUST IN:
1972 Triumph TR6 For Sale. Great looking TR6 in one of the most attractive color combinations for these cars: Conifer/Triumph Racing Green (#25) with New Tan (#33) Interior; new tan Stayfast top. Body off restoration; very, very nice. Please call for more information.  $ 28,000.00
1961 Series II 88″ WB Landrover For Sale. In very good condition. Has safari top pictured which can be removed and replaced with it's full roll up canvas top, or neither, for summer weather! Please call for more information. $ 26,000.00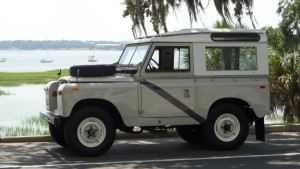 1959 MGA Roadster For Sale with 1800cc MGB five main bearing engine and overdrive transmission. Very good driver. Please call for more information. $ 18,500.00
Please Note: All advertised prices include title, transfer docs. and 60 day temp. tags
CARS COMING include; please inquire:
1966 Corvair Monza – Four Speed, Four Carb Car
1954 Jaguar XK120 SE OTS – Runs/Drives well
1955 MGTF 1500 – Just Serviced, Red RHD
1964 Porsche 356C – Owned by same family since new! CA Black Plate Car
1977 Porsche 911S Targa – Minerva Blue, Engine just rebuilt
1966 Triumph TR4A IRS – Factory Overdrive
1980 Volvo 240 Coupe (factory four speed with overdrive & sunroof)
Great looking 1988 Alfa Spider in the rare "Smalto Acrilico" body color (AR856) with tan interior and black top. Set off nicely by its Hayahi Racing Alloy wheels shod with BFG Control Radials in very good condition. Nice to see these in a color other than Alfa Red. Car has been with same local owner and serviced locally for the past 14 years (all records and factory workshop manual with car).  $ 4,750.00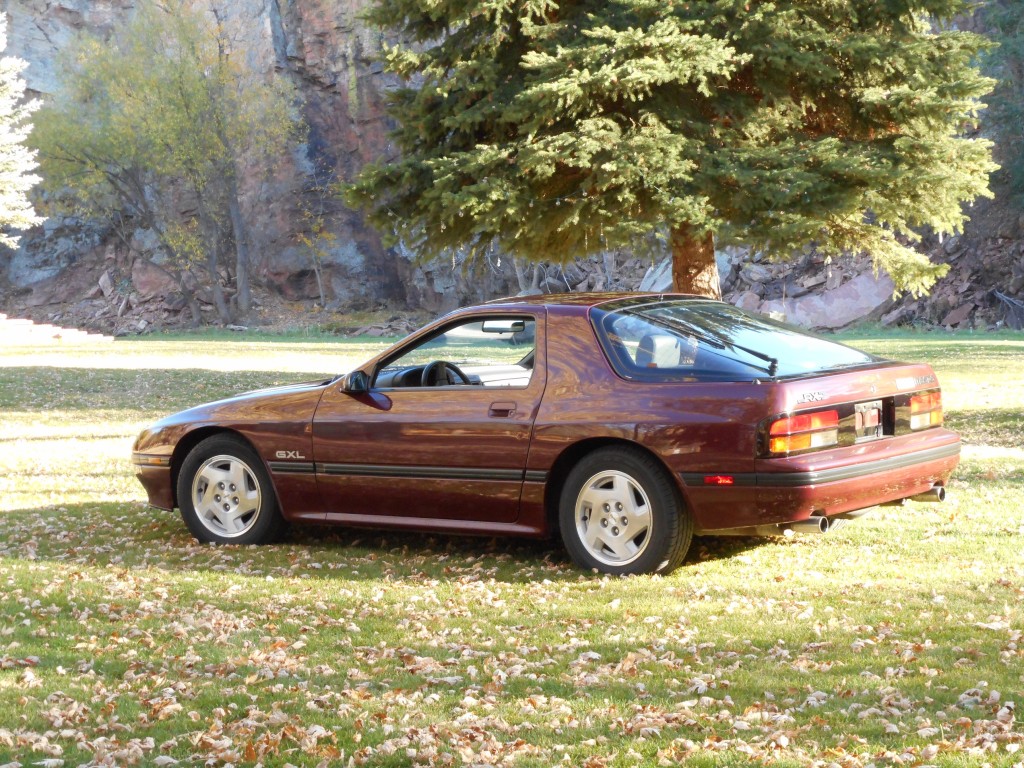 We are very pleased to offer this original owner Mazda RX7 GXL Hatchback Sport Coupe for sale; this car has only 34,826 miles! It was purchased new on November 30, 1988 from Walser Mazda in Richfield, MN. The owner bought the car as a second "fun" car and moved to Colorado in 2008 bringing the car with him. The car has been garaged when not driven and the mileage on the car shows that the car has been driven on average less than 1,400 miles per year since new. All records, service receipts (showing that all scheduled maintenance has been performed), owners manuals, etc. are with the car since new. JUST SOLD – THANK YOU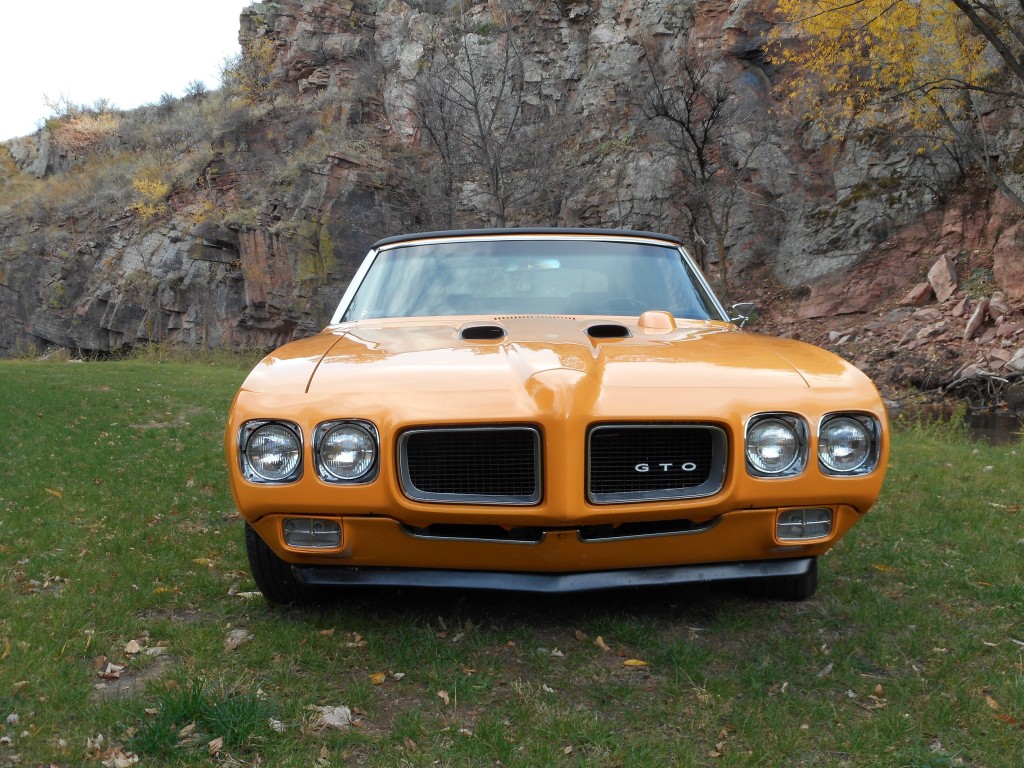 This GTO (VIN 242670Z125402) was built at the Fremont, CA plant in the 2nd week of January, 1970. Authentication of the car is provided by a complete PHS (Pontiac Historical Service) documents package detailing its original build information.
The most recent owner had this car rebuilt and equipped as a special order Judge. In 1970 GTOs were available with 400 V8s but in the last quarter of the year Pontiac offered the Judge with a special order only 455 as installed in this car.  JUST SOLD – THANK YOU
This Porsche has been fastidiously maintained and cared for by the same owner for the past 29 years! It has 82,454 original miles and is in fantastic shape. This car has very complete service records and is equipped with many upgrades (see below). Often looked upon as the poor step child in the Porsche line the 924 is an excellent value. "With the gearbox located in the rear, the near perfect 50/50 weight distribution gives them handling and steering abilities that few other sports cars can match.  So if you're looking for an affordable well-built sports car,  with low maintenance costs, is ergonomically comfortable, has inspiring handling and can be driven every day without fear of breakdowns, then consider the 924." (Hemmings Sports & Exotics July 2013).  Priced well below NADA average at $ 4,250.00
1962 Triton. 1962 Norton Featherbed Frame with a 1967 Triumph Bonneville motor; 5 speed gearbox.
$ 9,950.00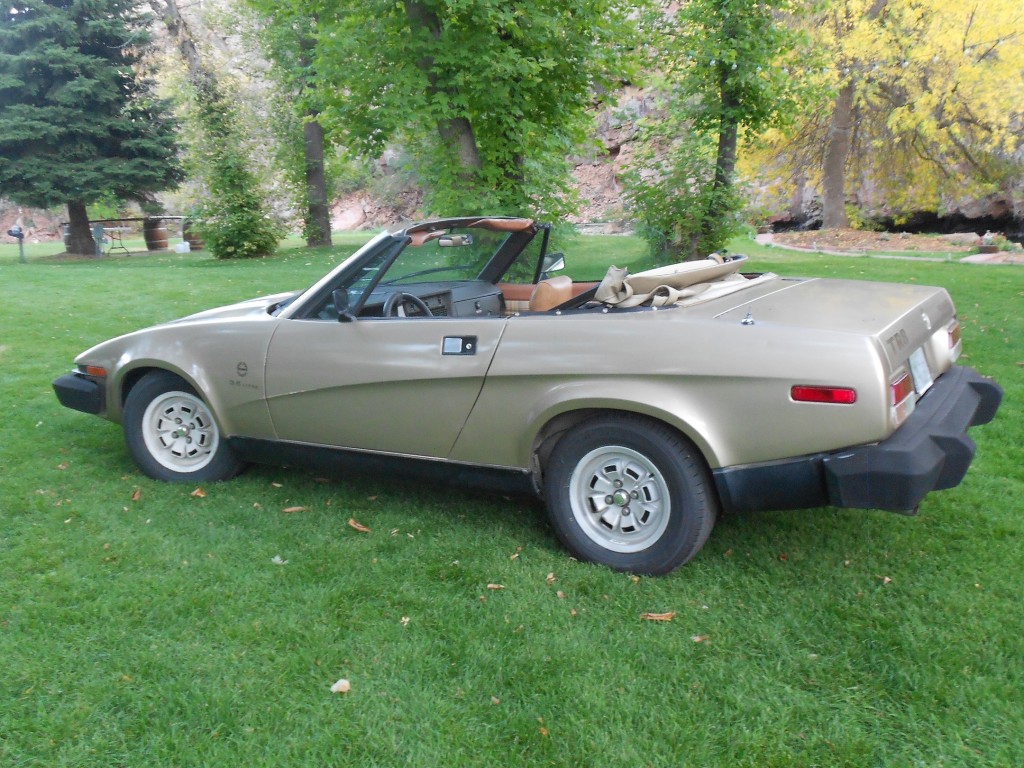 The convertible Triumph TR8 was the eight cylinder successor to the original Harris Mann wedge design TR7, which were largely manufactured as 4 cylinder powered coupes. Sometimes dubbed the "English Corvette" the TR8 is powered by a 3.5 litre V8 derived from the Buick/Olds all-aluminum 215 cu in V8.  Very British, until you turn the key and hear the low pitched burble and feel the power of which only a V8 can produce to provide for some very spirited driving. JUST SOLD – THANK YOU