Cars For Sale
Welcome,
Thank you for visiting our site. We hope you enjoy looking at the cars we have for sale on this page as well as the other cars posted throughout the site and on our Facebook page.
Lyons is coming back from last years floods better than ever. The roads into Lyons and those from Lyons to Estes Park and Allenspark are all open, so please come in and say hello whenever you're in the area. We look forward to meeting you.
Thanks again for visiting our site. Please contact us anytime we may help you in regards to the purchase or sale of a vintage car, truck or motorcycle.
George and Taylor Raffensperger
Please view our current inventory of Cars For Sale by scrolling down this entire page. Cars are listed in alphabetical order and you may left click on any of the photos to enlarge them for closer viewing.
JUST IN:
1969 Jaguar XKE 2+2 Coupe For Sale. 2 owner car. Much original documentation with car since new (Window Sticker, Orig. Purchase Order; Owners Manual; Sales Brochure, etc.). 84,396 miles original miles. Beautiful in original colours: deep blue metallic, grey leather interior, chrome wire wheels on new red line tires. $ 30,000 OBRO.
1980 Porsche 924 For Sale. Very well maintained car with service records in very good condition. 5 speed, 2 liter engine, many upgrades. 2 owner car, last since 1986. 82,454 original miles. $ 6,500.00.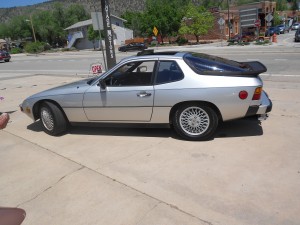 1974 Triumph TR6 For Sale.  Good Driver, Just Serviced, New Tires. $ 8,900.00
1954 Jaguar XK120 SE Open Two Seater For Sale. Low mileage, original example, all matching numbers, Heritage Trust Certificate, runs/drives well. $  51,000.00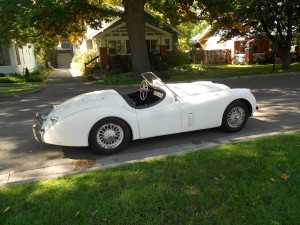 1961 Rambler Classic Deluxe For Sale. Great little classic driver. In line six, 3 speed manual transmission. Drive-in movie theatre "seating". Just serviced and just $ 3,950.00
CARS COMING in the future include: 1959 and 1960 MGA Roadsters; 1977 Porsche 911S Targa; 1980 Volvo 242 (4 speed, factory sunroof coupe); 1970 Pontiac GTO "Judge" Convertible !
This Chevelle has been built to run, and run Fast, which it does! Super clean, super straight and bad to the bone!
Built small block 400 fuel injected V8. Total restoration of this Chevelle includes beautiful Viper Red paint on very straight body; chrome; interior; wheels; tires all like new (see specs below). Well documented with all restoration receipts to go with car.You cannot duplicate the build quality of this car for this price. $ 26,500.00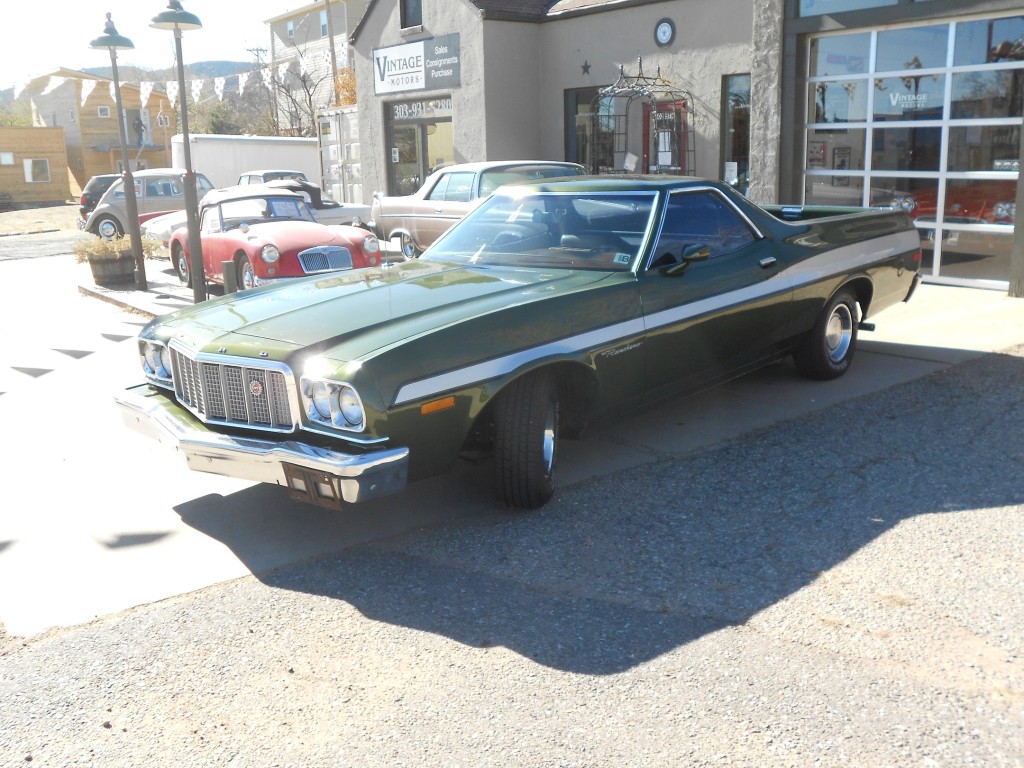 1975 Ford Ranchero GT. Incredibly clean and straight local, Colorado car. Same owner since Feb. 1976!  98,254 Original Miles, always well maintained. Beautiful,quality re-paint in original color. NO Rust. 351 V8, Automatic, AC. Accepting Reasonable Offers/Please contact us.

Beautiful 1954 MG TF. Professional Body Off Restoration. Show winning condition, complete records and receipts. "T" Registry car. Please come in and see how nice this TF is. $ 26,500.00 OBRO
1974 Triumph TR6. Complete Professional Body Off Restoration in 2005 (all photos of restoration from bare chassis through completion along with all receipts of restoration and since are with the car). Car is like new throughout. Overdrive Transmission, Chrome Wire Wheels. New Stayfast top and tonneau; tires; built in battery trickle charger. Rare Color Combination of New English/Triumph White and Shadow Blue Interior per its original factory colors. One would be hard pressed to find a nicer TR6. $ 28,000.00 OBRO