Cars For Sale
Welcome,
Thank you for visiting our site. We hope you enjoy looking at the cars we have for sale on this page as well as the other cars posted throughout the site.
We look forward to helping you with your purchase or sale of a vintage car, truck or motorcycle, and to meeting you at our shop in beautiful Lyons, Colorado.
Thanks again for checking out Vintage Motors of Lyons,
George Raffensperger
We Drive Vintage !™
Please view our current inventory of Cars For Sale by scrolling down this entire page. Cars are listed in alphabetical order as shown below:
Plus the cars "JUST IN" & "CARS COMING" below as well
Please Note: All advertised prices include title, transfer docs. and 60 day temp. tags for in-state buyers. Any applicable in-state sales taxes are additional cost. Out of state or foreign buyers please inquire; we are experienced with, and are glad to assist you with, shipping cars worldwide.
JUST IN:  
1977 Porsche 911S Targa For Sale, With optional Brown Copper (# 443) metallic paint;
Fuchs. Very good running, driving car with good cosmetics too. All service records, logbook back to 2001. $ 28,750.00
1974 Triumph TR6 For Sale Great original color combination of # 106 Mallard Blue with # 33 New Tan interior. 79,596 Original Miles. $ 11,900.00
CARS COMING, Please Inquire:
2003 Acura 3.2 CL "S" Coupe – Hi Performance 3.2l, 260 HP VTec V6 coupled to a rare, optional six speed transmission. One Owner; 95,700 miles, very well maintained local car. Handsome coupe in Black Metallic with Parchment Leather interior; all factory options, Bose sound system.
1959 Austin Healey Bugeye Sprite in good condition
1966 Dodge D100 Stepside Utiline Pickup – Ex Forest Service Vehicle, Delivered in Denver 9/29/66. Original 318A Wideblock V8/4 Speed, 92,000 Miles, Runs/Drives, The Perfect "Beater" (lots of patina!)
1976 Ford Mustang II Ghia Edition – 302 V8
1954 Jaguar XK120 SE OTS – All Matching Nos. Heritage Certificate, 54,000 Original Miles; Records from 1968; one of just 1,197 SE (Special Equipment) 120's. Runs/Drives well. Certainly one of the most beautiful British sports cars ever created!
1963 MG 1100 Two Door Sports Saloon – Body Off Restoration of this car. Originally sold new in Colorado. Rare, Alec Issigonis designed car in excellent condition; roomy interior with greenhouse glass, FWD, Hydrolastic Suspension, 4 Speed, Twin SU's, engine by Prather Racing. A blast to drive!
1958 Triumph TR3 Roadster – with factory (metal) hardtop
1971 Triumph Stag, 3.0l V8, Laurel Green with chrome wire wheels in very good condition
1980 Volvo 240 Coupe – Factory four speed with Overdrive & Sunroof
1988 Volvo 240 DL Sedan – Very good condition, solid and dependable
1978 VW Bug Convertible – Marino Yellow with Black Top & Interior!
1966 Corvair Monza Sport Coupe For Sale. Two Owner California Black Plate Car. 140 HP, 4 carb, 6 cylinder engine; 4 speed trans.. Very Little to No rust. 64,541 Original Miles (sold with clear Actual Mileage Colorado Title); Original Owners Manuals incl. Original Owner Protecto-Plate;  Original Keys, etc.  Very good running/driving condition. JUST SOLD – THANK YOU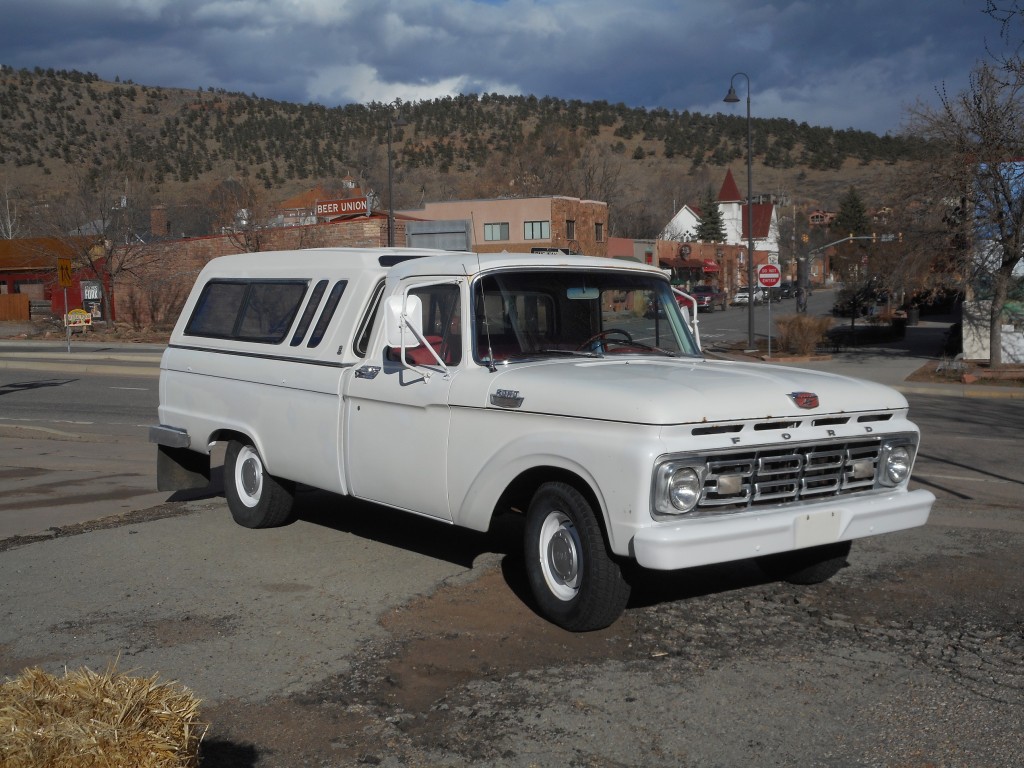 1964 Ford F100 Custom Cab Pickup For Sale. 2 Owner Local Truck. 134,135 Original Miles. Very good running/driving condition. Straight Body with no accident damage, repairs, filler. Everything works (lights, gauges, wipers, radio, etc.). New brakes, axle seals, etc.. 292 V8 with 4 Speed transmission. Stock, original condition truck; not modified or customized.
$ 7,500.00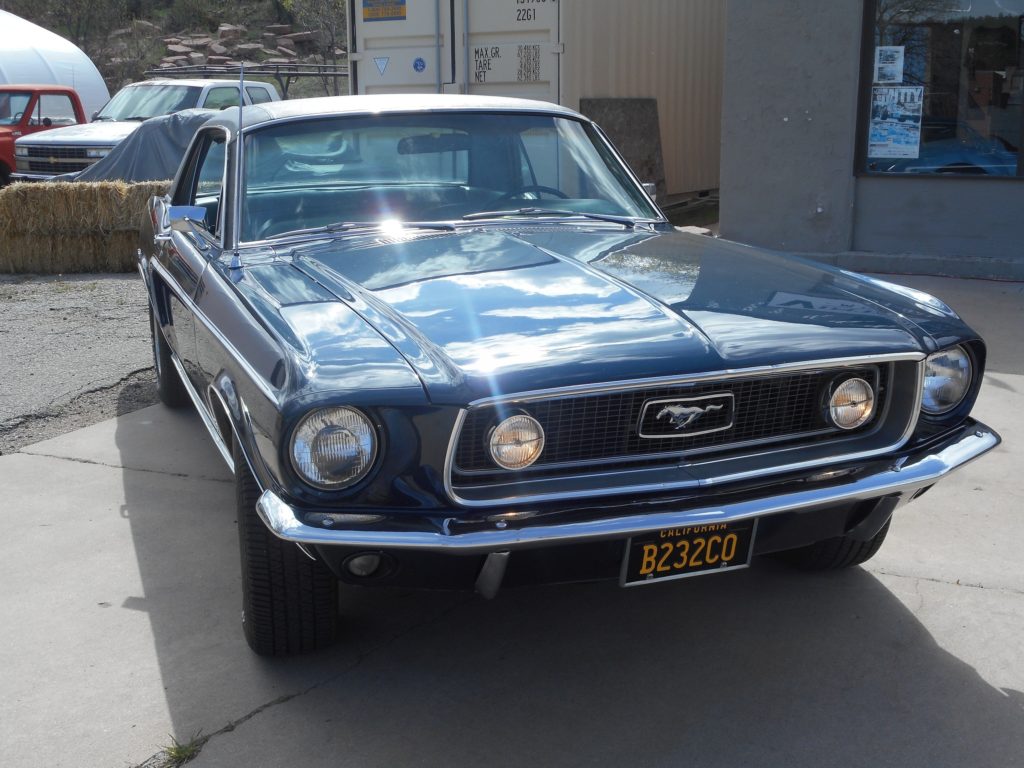 1968 Mustang GT 2 Door Hardtop For Sale. This is Mustang # 8R01S167236 built on July 15, 1968 at the Ford plant in San Jose, CA.
This was a potent muscle car in its day, a first year "S" Code car featuring a 390 cu in High Performance big block V8 4bbl engine which produces an impressive 325 hp and 427 ft lb of torque. Weighing in at about 2,800 lbs with driver & fuel, this Mustang turned 13 second quarter mile times at 105 mph right out of the box!  JUST SOLD – THANK YOU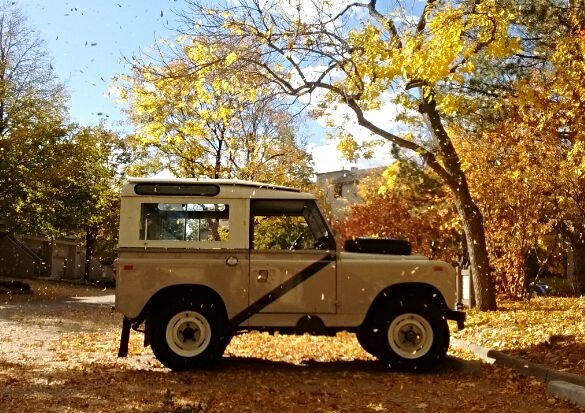 1961 Series II Landrover. These are super rugged, dependable, "go anywhere" legendary vehicles. Perfect for your mountain cabin/home or ranch.  If Roy Rogers had been English this would have been his "Nellybelle"!  88″ wheelbase; original 4 cylinder gas engine; 4 WD with lockout front hubs; high/low transfer case; 4 speed transmission. Seats seven. Has removable full metal factory Safari top with roof and side door windows and a swing "man door" tailgate (pictured above) as well as a galvanized factory frame for a canvas top and a pickup style tail gate  (see other photos).
JUST SOLD – THANK YOU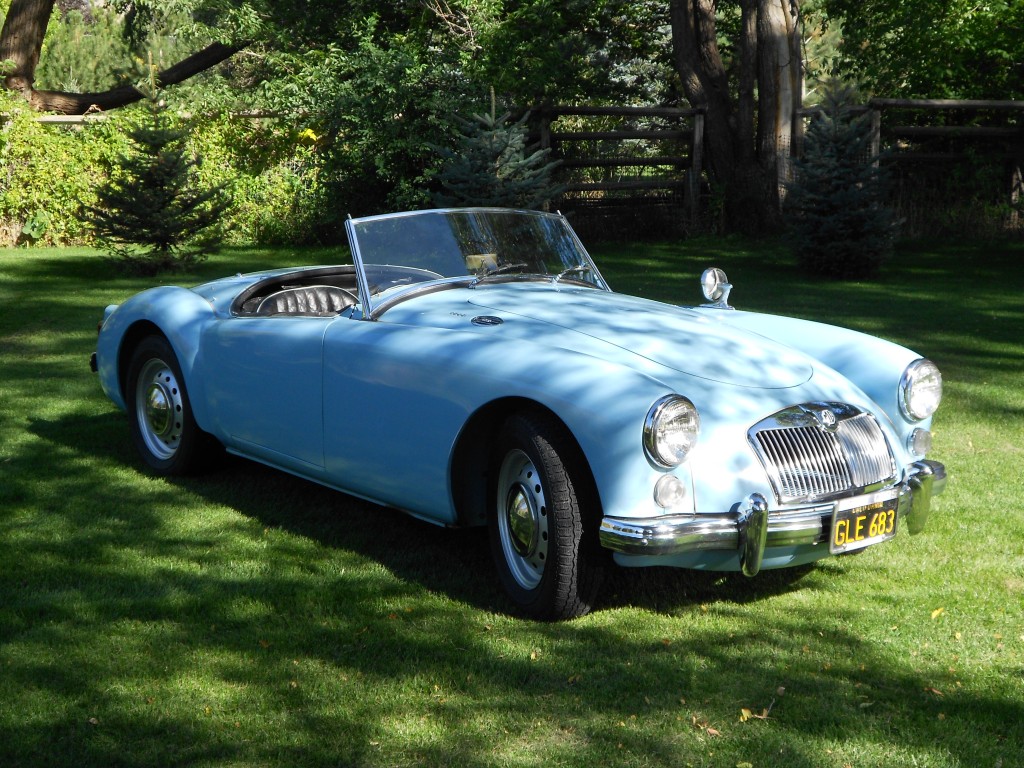 They are only original once! Car No. GHNL88968. 36,000 Original Miles !
$ 32,500.00
1974 MGB GT For Sale. Many consider the GT version of the MGB to be more attractive than the roadster version of the car, certainly the Pininfarina design is a very handsome GT.
This particular car looks very good in Citron Yellow (BMC Color # BLVC 73) and is very well complimented by it's beautiful cream leather interior sourced from England from the rare MGRV8. Genuine Lucas Fog Ranger lamps are functional and also serve to provide a unique, appealing visual impact to the front of the car. While most rubber bumpered B's tend to look a bit clumsy, here they provide a nice contrast to the yellow exterior and fit well with the overall aesthetic of the car; as do the Panasport alloy wheels.
This car features a Megasquirt Fuel Injection system providing easy starting, smooth running and reliable, enhanced performance. This feature, coupled with the electrically operated all synchromesh Over Drive transmission and its plush, comfortable interior make for a wonderful touring sports GT.
$ 12,500.00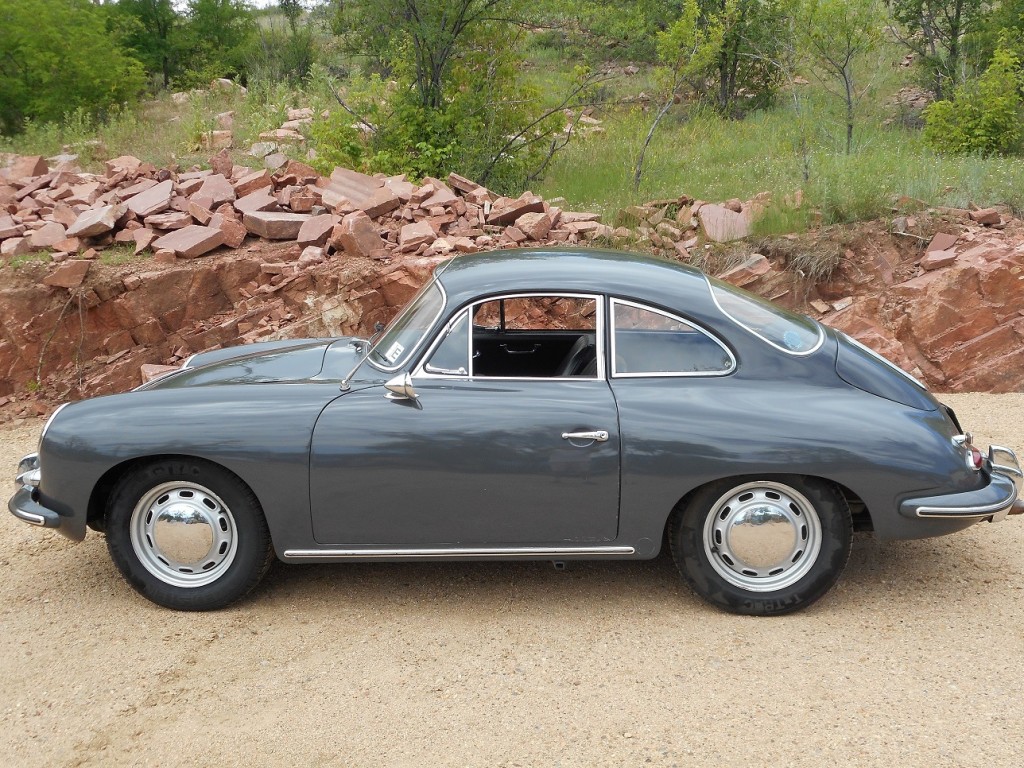 This 1964 Porsche 356C has been in the same family since new! It is wearing its original California Black License Plate. Fantastic provenance on this Porsche (see below). JUST SOLD – THANK YOU
Beautiful Black on Black 1990 Porsche Carrera 2 Sunroof Coupe. Factory Power Recaro Sports Seats. 5 Speed. Excellent running and driving car. Just 127,474 miles. JUST SOLD – THANK YOU
1962 Triton. 1962 Norton Featherbed Frame with a 1967 Triumph Bonneville motor; 5 speed gearbox. JUST SOLD – THANK YOU