Cars For Sale
Welcome,
Thank you for visiting our site. We hope you enjoy looking at the cars we have for sale on this page as well as the other cars posted throughout the site.
We look forward to helping you with your purchase or sale of a vintage car, truck or motorcycle; and to meeting you at our shop in beautiful Lyons, Colorado.
Thanks again for your time checking out our site; have fun out there!
George and Taylor Raffensperger
We Drive Vintage!
Please view our current inventory of Cars For Sale by scrolling down this entire page. Cars are listed in alphabetical order.
Please left click on any of the photos to enlarge them for closer viewing.
JUST IN:
1988 BMW 528e For Sale. Excellent condition car from original owner; meticulous care and records. 5 speed, factory sunroof, leather, AC. 146,900 miles. JUST SOLD,THANK YOU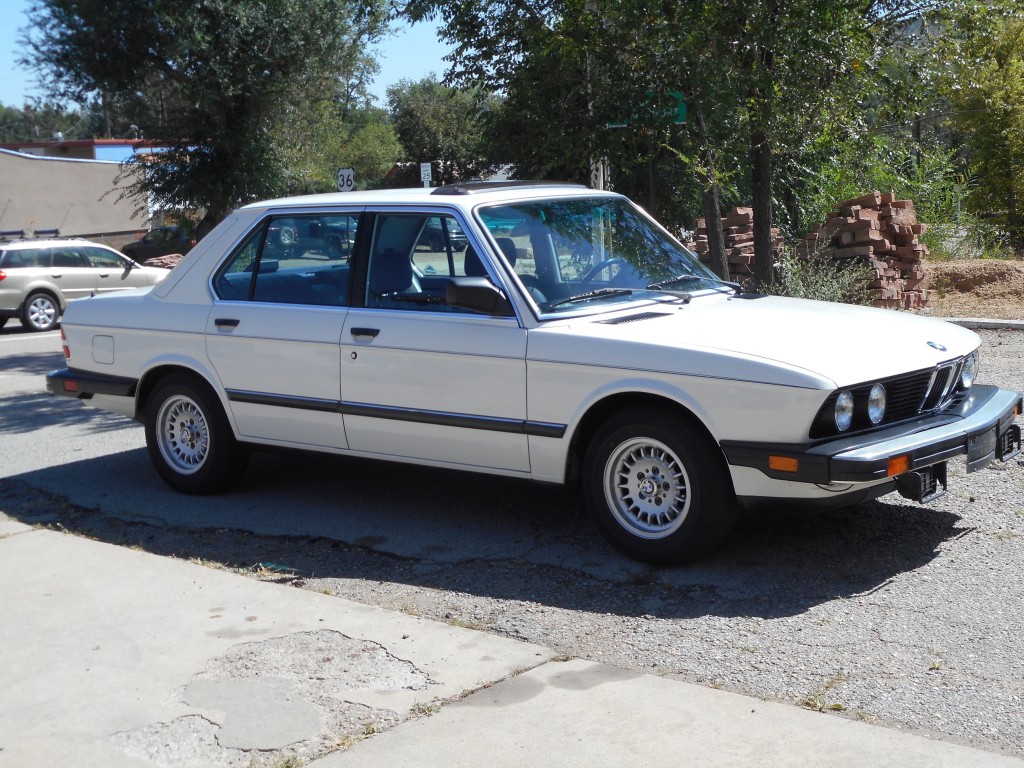 1956 MGA 1500 Roadster For Sale. Good looking MGA, white with red interior, new original type wire wheels, hubs and knockoffs, new tires. Recent professional engine and drivetrain rebuild.
JUST SOLD, THANK YOU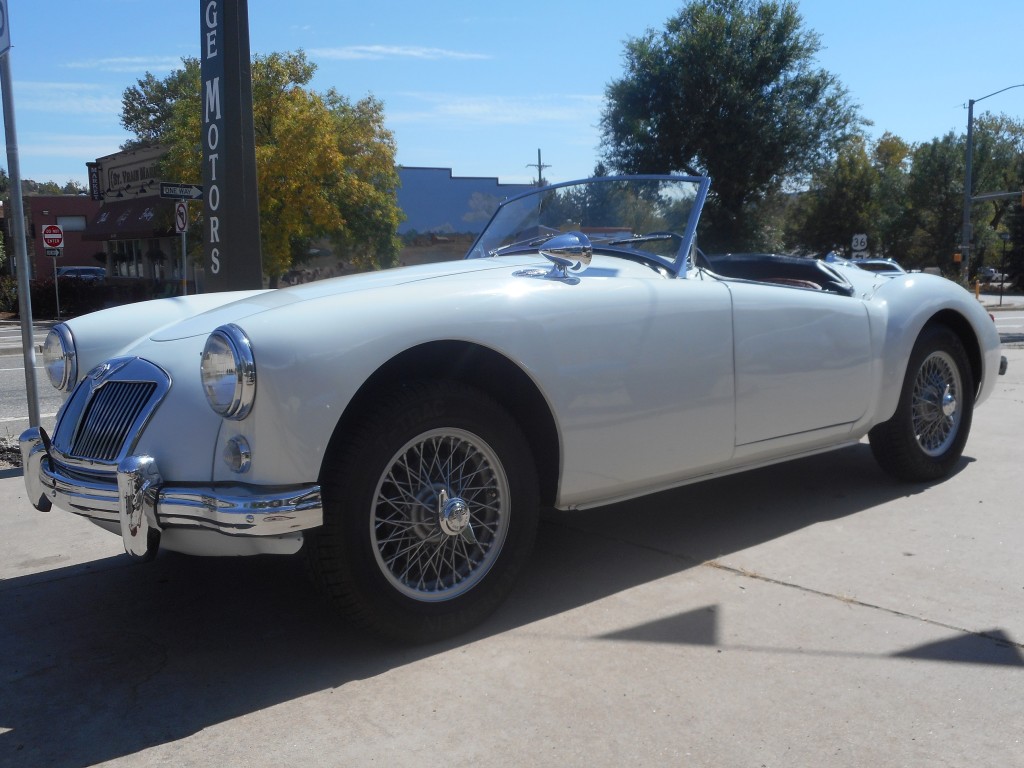 2000 Porsche Boxster S For Sale. Not really vintage (yet) but too nice to pass up! All documents and records since car was ordered new from Porsche. 83,782 miles. Beautiful! 2000 Boxster S Car & Drivers Editors Choice Car 2015 JUST SOLD, THANK YOU
Please Note: All advertised prices include title, transfer docs. and 60 day temp. tags for in-state buyers. Any applicable in-state sales taxes are additional cost. Out of state, foreign buyers please inquire; we are experienced with, and are glad to assist you with, shipping cars worldwide.
CARS COMING, Please Inquire:
1966 Corvair Monza – Four Speed, Four Carb Car
1954 Jaguar XK120 SE OTS – All Matching Nos. Heritage Certificate, Runs/Drives well
1960 MGA Roadster – Black with Red Leather, Chrome Wire Wheels, 1800 cc engine, Beautiful car
1960 MGA Roadster – Very original car in Iris Blue with Black Leather, Disc Wheels, California High Desert car (no rust), CA Black Plates, Outstanding
1974 MGB GT – Very good condition, Yellow with Cream leather interior, Fuel Injected
1977 Porsche 911S Targa – Minerva (Caribe) Blue, Engine just rebuilt, Very nice (Sale Pending)
1980 Volvo 240 Coupe, Factory four speed with overdrive & Sunroof
1961 Series II Landrover. These are super rugged, dependable, "go anywhere" legendary vehicles. Perfect for your mountain cabin/home or ranch.  If Roy Rogers had been English this would have been his "Nellybelle"!  88″ wheelbase; original 4 cylinder gas engine; 4 WD with lockout front hubs; high/low transfer case; 4 speed transmission. Seats seven. Has removable full metal factory Safari top with roof and side door windows; swing "man door" tailgate (pictured above with pickup bed tailgate) as well as a galvanized factory frame for a canvas top (see other photos). $ 18,750.00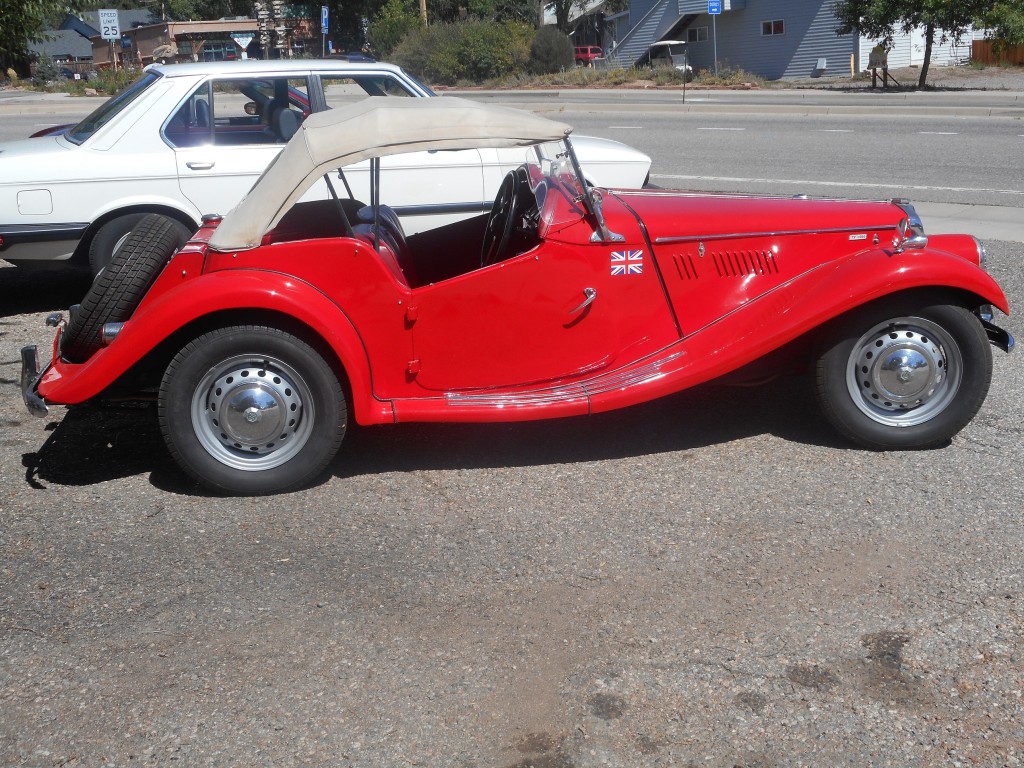 The 1955 MG TF  1500 Midget was the last of the "T" series MGs.  The TF 1500 was produced only in 1955 and this car is one of  just 3,400 cars  produced. With its headlights faired into its sweeping front fenders which flanked a chrome sloped grille, many consider the TF 1500 to be the best looking of the "T" series cars as well. The looks and style of the "T" series cars have stood the test of time and are largely credited for starting the European sports car craze in the U.S.. $ 20,500.00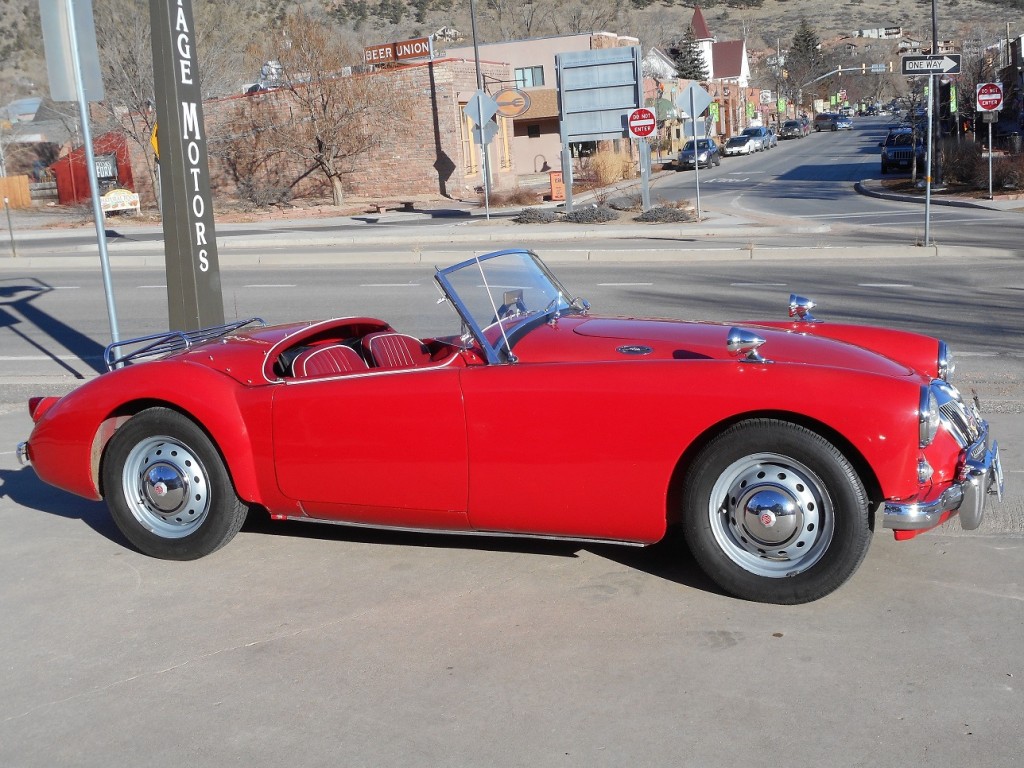 A great driving MGA with an 1800cc 5 main bearing MGB engine and overdrive transmission. Black top and tonneau, side curtains, luggage rack. Ready for touring and enjoying! Perhaps the most beautiful lines ever styled by MG. $ 16,750.00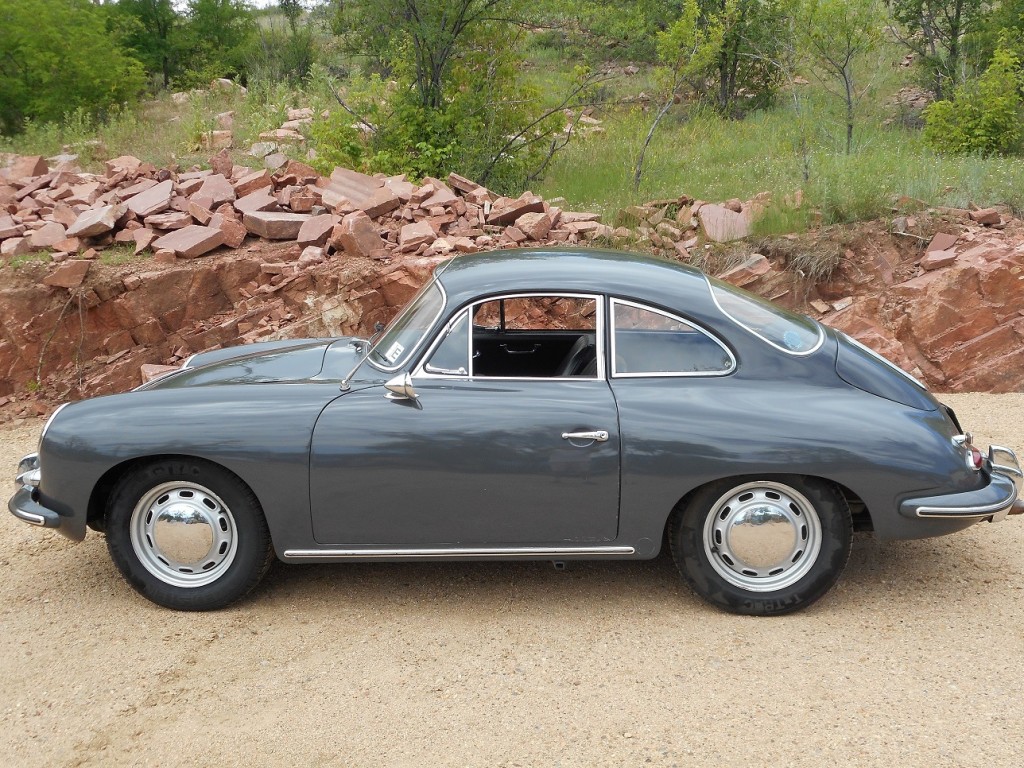 This 1964 Porsche 356C has been in the same family since new! It is wearing its original California Black License Plate. Fantastic provenance on this Porsche (see below). JUST SOLD – THANK YOU
1962 Triton. 1962 Norton Featherbed Frame with a 1967 Triumph Bonneville motor; 5 speed gearbox. JUST SOLD – THANK YOU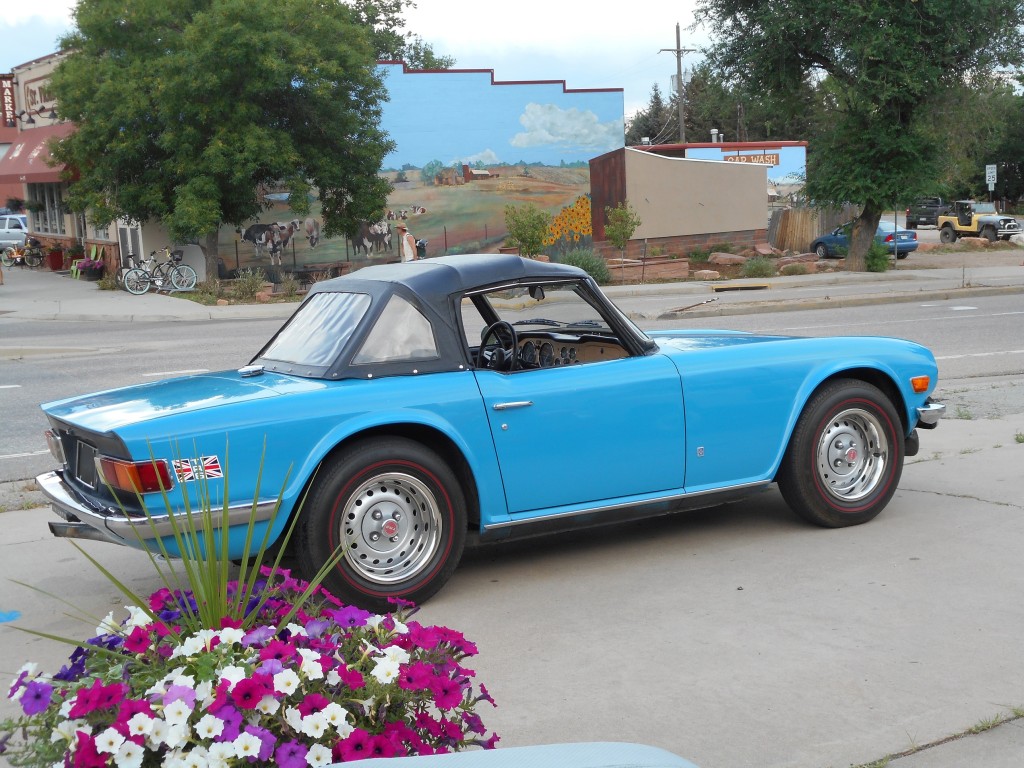 This 1975 Triumph TR6 is wearing its distinctive original colors; French Blue (Color Code # 126) combined with a Black (Color Code # 11) Interior and Top and is car # CF35885U. The Red Line style tires are also like those originally spec'd on the car. This is a documented original mileage car with just under 86,000 miles from new. $ 11,500.00