Cars For Sale
Welcome,
Thank you for visiting our site. We hope you enjoy looking at the cars we have for sale on this page as well as the other cars posted throughout the site.
We look forward to helping you with your purchase or sale of a vintage car, truck or motorcycle; and to meeting you at our shop in beautiful Lyons, Colorado.
Thanks again for your time checking out our site; have fun out there!
George and Taylor Raffensperger
We Drive Vintage!
Please view our current inventory of Cars For Sale by scrolling down this entire page. Cars are listed in alphabetical order (not including "Just In" Cars).
Please left click on any of the photos to enlarge them for closer viewing.
JUST IN:
2000 Porsche Boxster S For Sale. Not really vintage (yet) but too nice to pass up! All documents and records since car was ordered new from Porsche; 83,782+ miles; beautiful! 2000 Boxster S Car & Drivers Editors Choice Car 2015 $ 13,500
1949 International Harvester Pickup For Sale. Bind your grain in style! Vintage, classic looks combined with modern running gear (360 V8; auto trans; new rear end; brakes; etc.) makes for a very cool, drivable pickup! $ 17,950.00
1955 MGTF 1500 For Sale. RHD, much work recently done at one of our best British car shops: new wiring harness, brakes, suspension, water pump, hoses, rear axle seals, 5 new tires, carbs rebuilt, all fluids changed, tune up, etc.. resulting in a very good driving car! This model among the best of the "T" series MGs. $ 21,500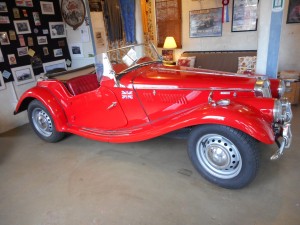 1966 Triumph TR4A For Sale. Very nice TR4, Independent Rear Suspension (IRS), Factory Overdrive Transmission, Red with Black Interior & Top, Chrome Wire Wheels. JUST IN & JUST SOLD, THANK YOU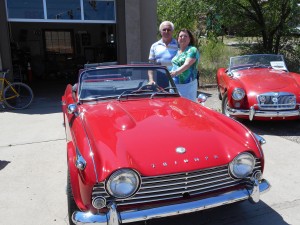 1961 Series II 88″ WB Landrover For Sale. In very good condition. Has safari top pictured which can be removed and replaced with a full roll up canvas top, or neither, for summer weather! Please call for more information. $ 20,950.00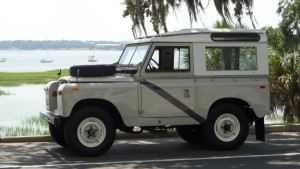 1975 Triumph TR6 For Sale. Very good driver and nice to see in its original color combination of #126 French Blue with # 11 Black Interior and Top. Original style Red Line tires too! 85,839 original miles $ 11,500.00
Please Note: All advertised prices include title, transfer docs. and 60 day temp. tags for in-state buyers. Any applicable in-state sales taxes are additional cost. Out of state, foreign buyers please inquire; we are experienced with, and are glad to assist you with, shipping cars worldwide.
CARS COMING, Please Inquire:
1966 Corvair Monza – Four Speed, Four Carb Car
1954 Jaguar XK120 SE OTS – All Matching Nos. Heritage Certificate, Runs/Drives well
1960 MGA Roadster – Black with Red Leather, Chrome Wire Wheels, 1800 cc engine, Beautiful car
1960 MGA Roadster – Very original car in Iris Blue with Black Leather, Disc Wheels, California High Desert car (no rust), CA Black Plates, Outstanding
1977 Porsche 911S Targa – Minerva (Caribe) Blue, Engine just rebuilt, Very nice
1980 Volvo 240 Coupe, Factory four speed with overdrive & Sunroof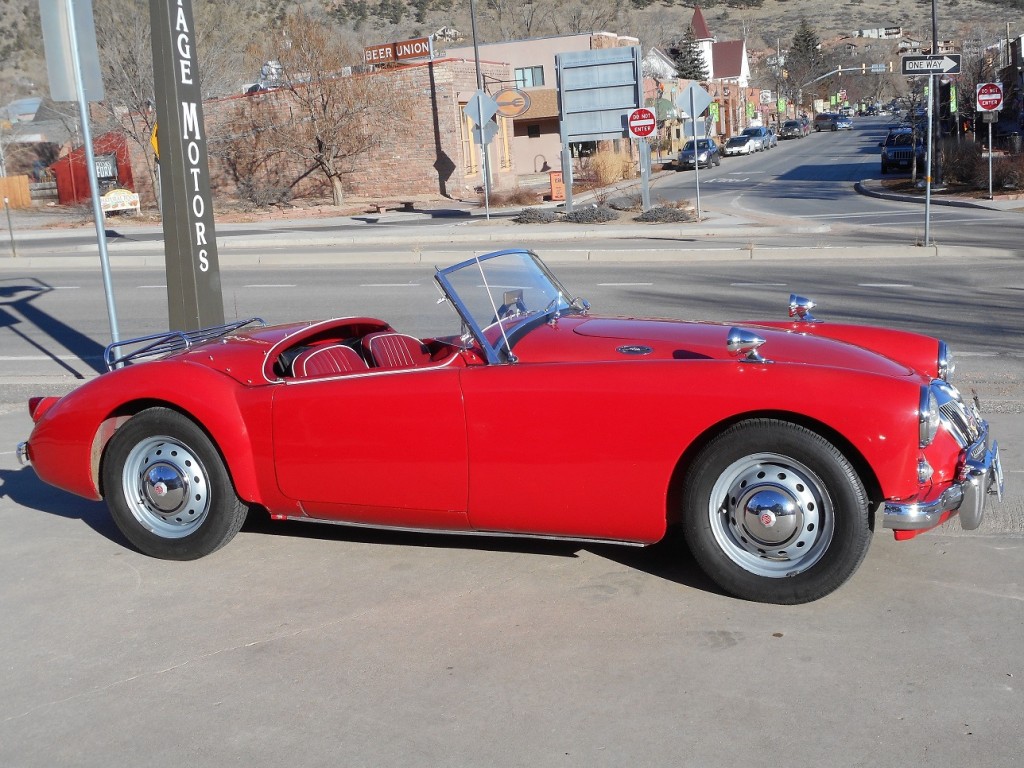 A great driving MGA with an 1800cc 5 main bearing MGB engine and overdrive transmission. Black top and tonneau, side curtains, luggage rack. Ready for touring and enjoying! Perhaps the most beautiful lines ever styled by MG. $ 17,500.00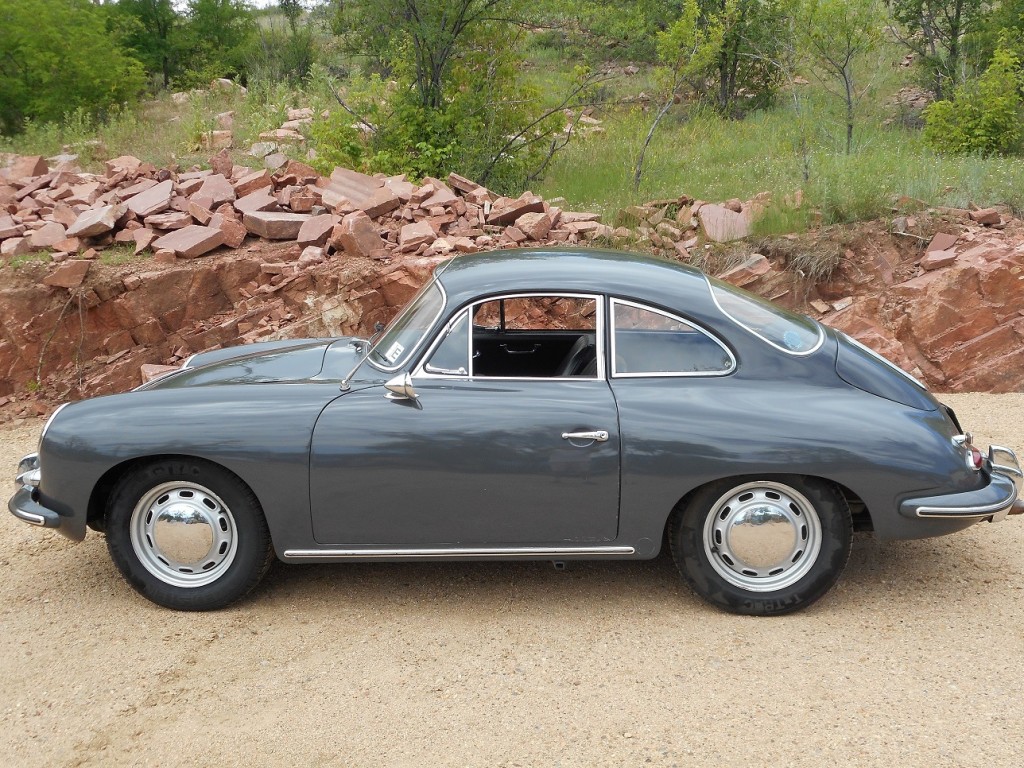 This 1964 Porsche 356C has been in the same family since new! It is wearing its original California Black License Plate. Fantastic provenance on this Porsche (see below). JUST SOLD – THANK YOU
This Porsche has been fastidiously maintained and cared for by the same owner for the past 29 years! It has 82,454 original miles and is in fantastic shape. This car has very complete service records and is equipped with many upgrades (see below). Often looked upon as the poor step child in the Porsche line the 924 is an excellent value. "With the gearbox located in the rear, the near perfect 50/50 weight distribution gives them handling and steering abilities that few other sports cars can match.  So if you're looking for an affordable well-built sports car,  with low maintenance costs, is ergonomically comfortable, has inspiring handling and can be driven every day without fear of breakdowns, then consider the 924." (Hemmings Sports & Exotics July 2013).  JUST SOLD – THANK YOU
1962 Triton. 1962 Norton Featherbed Frame with a 1967 Triumph Bonneville motor; 5 speed gearbox. JUST SOLD – THANK YOU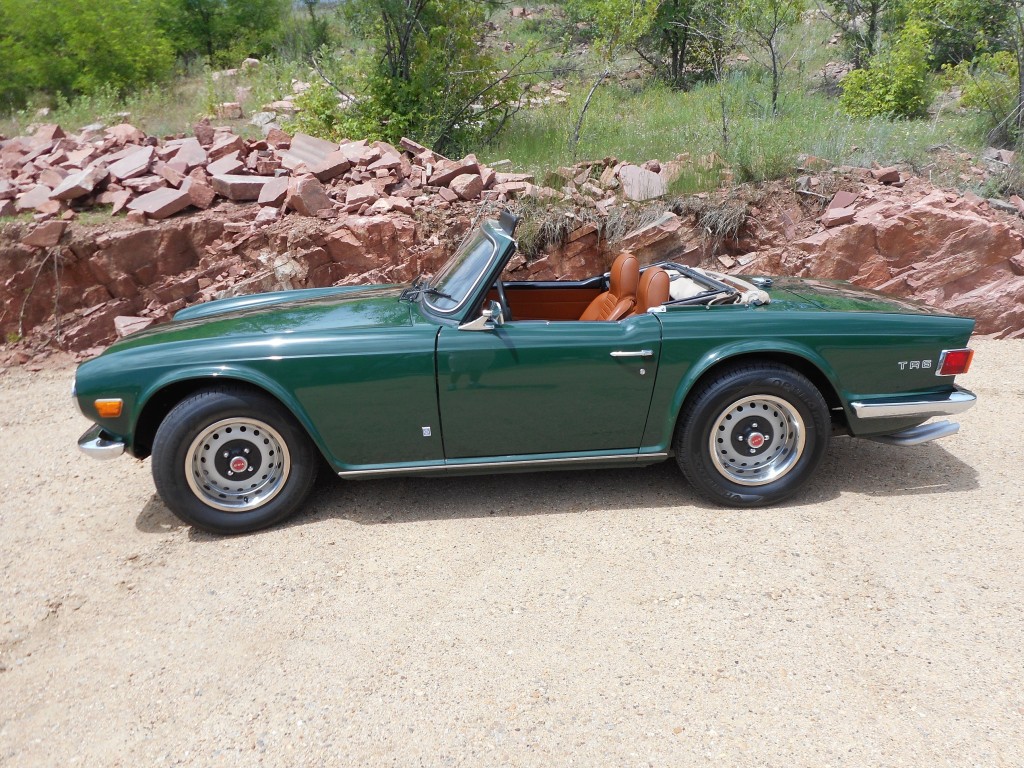 1972 Triumph TR6 For Sale. This TR6 is offered in what we feel is one of the most attractive color combination for TR6s:  Conifer/Triumph Racing Green (#25) with New Tan/Peanut Brittle (#33) interior, plus a new Stayfast tan cloth top. This car had a complete body off restoration in 2003 and is in excellent condition. $ 26,950.00