Cars For Sale
Welcome,
Thank you for visiting our site. We hope you enjoy looking at the cars we have for sale on this page as well as the other cars posted throughout the site.
We look forward to helping you with your purchase or sale of a vintage car, truck or motorcycle; and to meeting you at our shop in beautiful Lyons, Colorado.
Thanks again for checking out Vintage Motors of Lyons,
George Raffensperger
We Drive Vintage™
Please view our current inventory of Cars For Sale by scrolling down this entire page. Cars are listed in alphabetical order as shown below:
Plus the cars "JUST IN" & "CARS COMING" below as well
Please Note: All advertised prices include title, transfer docs. and 60 day temp. tags for in-state buyers. Any applicable in-state sales taxes are additional cost. Out of state or foreign buyers please inquire; we are experienced with, and are glad to assist you with, shipping cars worldwide.
JUST IN:  
Very original 1968 Mustang GT For Sale. First year "S" Code Car with Hi Perf. 390/325 HP 4bbl Big Block V8. In Presidential Blue with White C Stripe, Black Vinyl Top and Blue Interior. C6 Auto/Factory AC. All Numbers Matching, Deluxe Marti Report. Great looking car, in very good condition throughout. Has that V8 "Burble" through its quad GT exhaust that only a big block can produce!  $ 36,900.00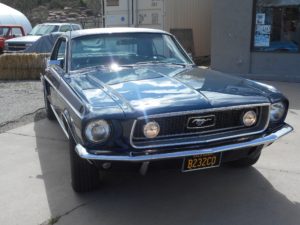 True touring 1974 MGB GT For Sale, Fuel Injected, Incredibly Nice & Comfortable Leather Interior sourced from England ala the MG RV8. Lots of spares included as well. $ 12,500.00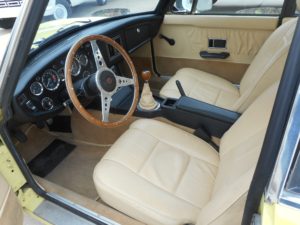 Very Nice 1973 VW Beetle For Sale, Less than 40,000 Original Miles!, Very Good Condition Throughout, Purchased new in Cheyenne WY, No Rust, Phoenix Red (is like Bronco Orange) with Black Interior; Always "in style"! JUST SOLD – THANK YOU
CARS COMING, Please Inquire:
2003 Acura 3.2 CL "S" Coupe – 260 HP V6, Rare 6 speed – One Owner, very well maintained local car
1966 Dodge D100 Stepside Utiline Pickup – Ex Forest Service Vehicle, Sold New in Denver 9/29/66, Original 318A Wideblock V8/4 Speed, 92,000 Miles, Runs/Drives, The Perfect "Beater" (lots of patina!)
1976 Ford Mustang II Ghia Edition – 302 V8
1954 Jaguar XK120 SE OTS – All Matching Nos. Heritage Certificate, Runs/Drives well
1963 MG 1100 Sports Sedan – Body Off Restoration of this car originally sold new in Colorado! Rare, nice car.
1977 Porsche 911S Targa – Bitter Chocolate (#408) with Tan interior; 5 spoke Fuchs.
1958 Triumph TR3 Roadster – with factory (metal) hardtop
1974 Triumph TR6 – Great Color Combination of Mallard Blue (is a Blue/Green) with "New Tan" color Interior
1980 Volvo 240 Coupe – Factory four speed with Overdrive & Sunroof
1988 Volvo 240 DL Sedan – Very good condition, solid and dependable
1978 VW Bug Convertible – Marino Yellow with Black Top & Interior!
1966 Corvair Monza Sport Coupe For Sale. Two Owner California Black Plate Car. 140 HP, 4 carb, 6 cylinder engine; 4 speed trans.. Very Little to No rust. 64,541 Original Miles (sold with clear Actual Mileage Colorado Title); Original Owners Manuals incl. Original Owner Protecto-Plate;  Original Keys, etc.  Very good running/driving condition. JUST SOLD – THANK YOU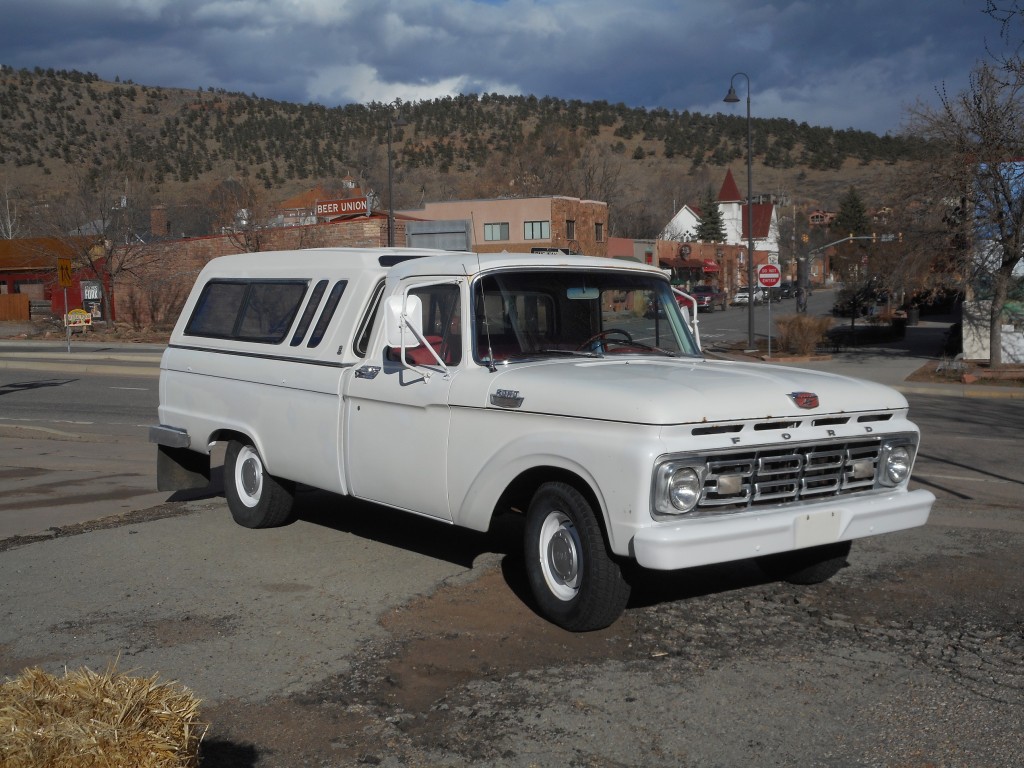 1964 Ford F100 Custom Cab Pickup For Sale. 2 Owner Local Truck. 134,135 Original Miles. Very good running/driving condition. Straight Body with no accident damage, repairs, filler. Everything works (lights, gauges, wipers, radio, etc.). New brakes. Original 292 V8 with 4 Speed transmission. Stock, original condition truck; not modified or customized.
$ 8,250.00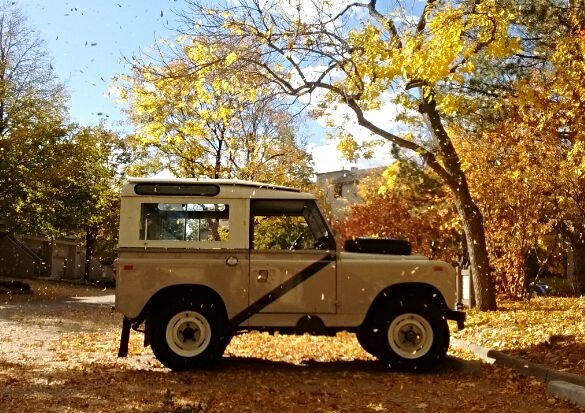 1961 Series II Landrover. These are super rugged, dependable, "go anywhere" legendary vehicles. Perfect for your mountain cabin/home or ranch.  If Roy Rogers had been English this would have been his "Nellybelle"!  88″ wheelbase; original 4 cylinder gas engine; 4 WD with lockout front hubs; high/low transfer case; 4 speed transmission. Seats seven. Has removable full metal factory Safari top with roof and side door windows and a swing "man door" tailgate (pictured above) as well as a galvanized factory frame for a canvas top and a pickup style tail gate  (see other photos).
JUST SOLD – THANK YOU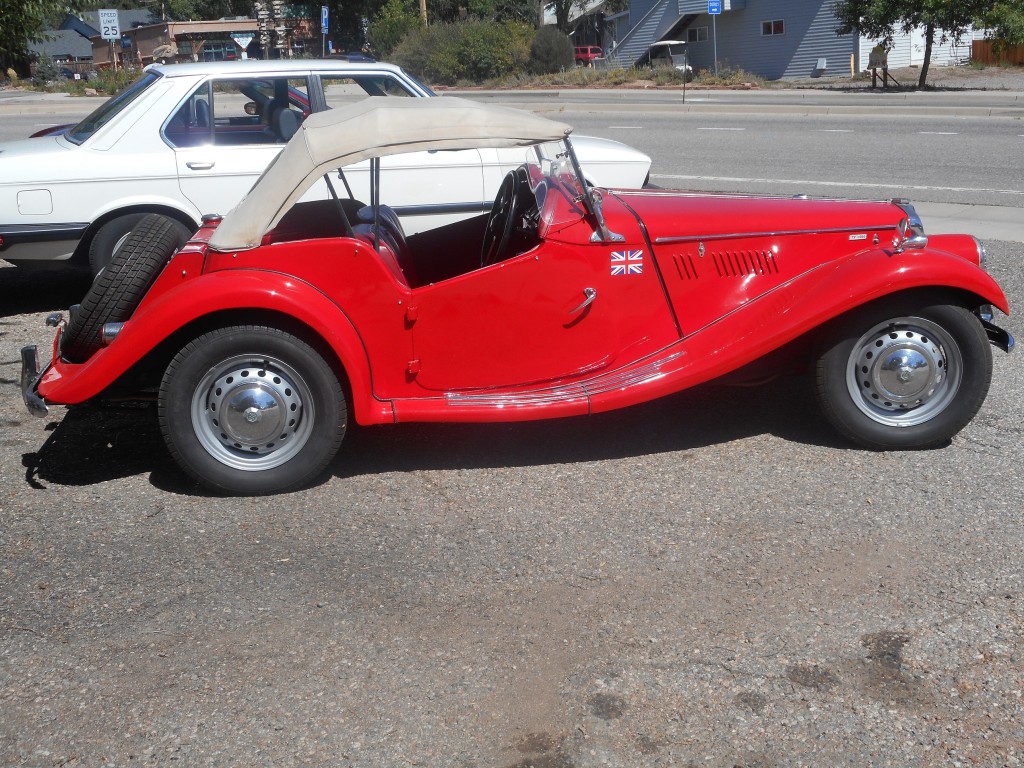 The 1955 MG TF  1500 Midget was the last of the "T" series MGs.  The TF 1500 was produced only in 1955 and this car is one of  just 3,400 cars  produced. With its headlights faired into its sweeping front fenders which flanked a chrome sloped grille, many consider the TF 1500 to be the best looking of the "T" series cars as well. The looks and style of the "T" series cars have stood the test of time and are largely credited for starting the European sports car craze in the U.S.. JUST SOLD – THANK YOU!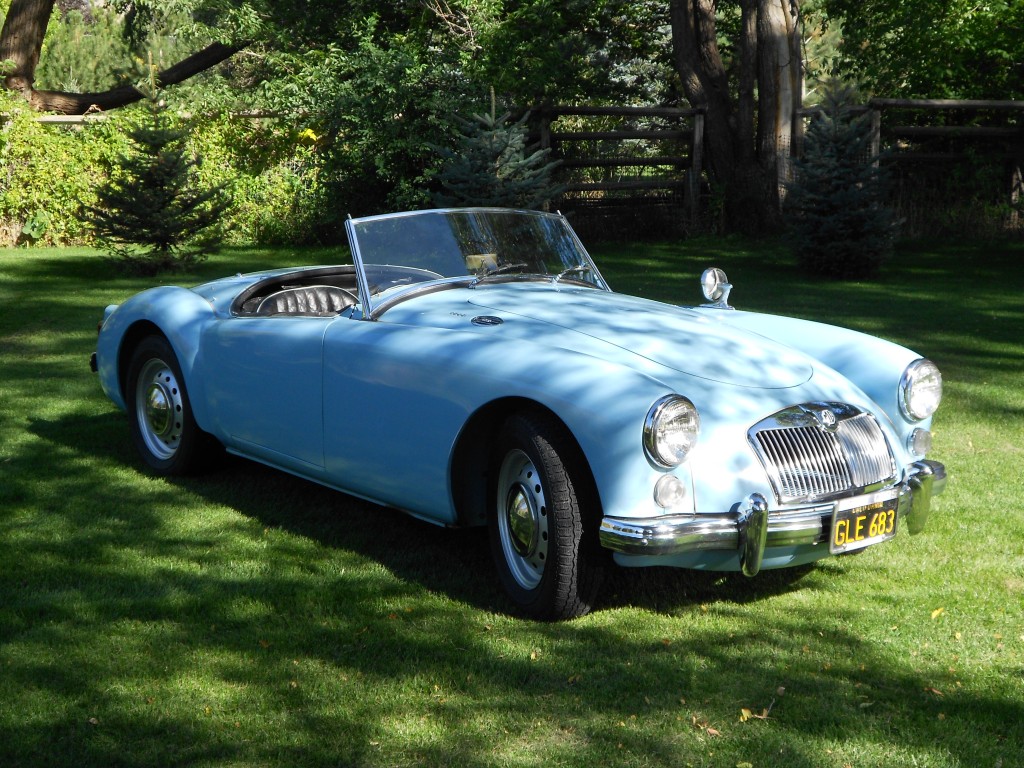 They are only original once! Car No. GHNL88968. 36,000 Original Miles !
$ 32,500.00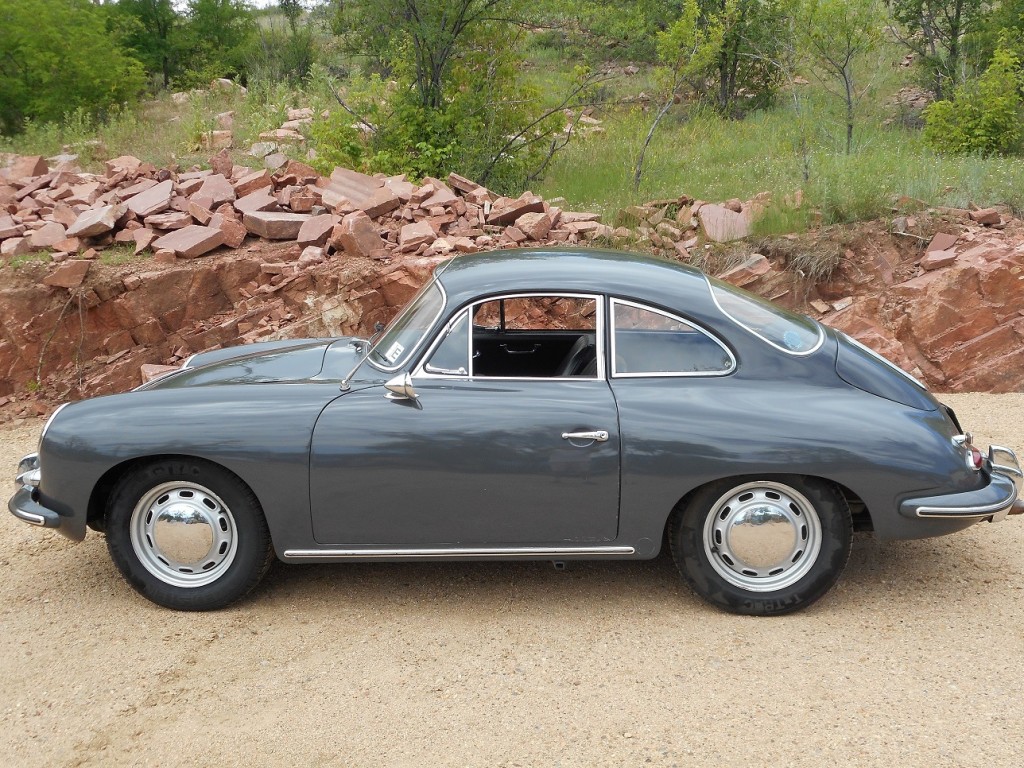 This 1964 Porsche 356C has been in the same family since new! It is wearing its original California Black License Plate. Fantastic provenance on this Porsche (see below). JUST SOLD – THANK YOU
Beautiful Black on Black 1990 Porsche Carrera 2 Sunroof Coupe. Factory Power Recaro Sports Seats. 5 Speed. Excellent running and driving car. Just 127,474 miles. JUST SOLD – THANK YOU
1962 Triton. 1962 Norton Featherbed Frame with a 1967 Triumph Bonneville motor; 5 speed gearbox. JUST SOLD – THANK YOU