JUST IN: 1972 Chevrolet K10 4WD Pickup For Sale.
These '67 – '72 bodied GM pickups are some of the best looking pickups going and this one is in exceptionally good condition. They represent the link between the utilitarian, work horse pickups of old and the newer pickups of today. These K10 trucks are reliable, durable, easy to drive, service and maintain. Classic good looks that stand out at show & shines, parades and cruise nights.
This particular truck has been owned by the same local family for the past 13 years and was purchased at the McCaddon GM dealership in Boulder, CO.. It has only 8,145 miles since a full restoration and paint. It is equipped with a 350 V8 engine, a Turbo-hydramatic 3 speed automatic transmission, a Hi-Lo transfer case, lock out front hubs, American Racing alloy wheels, BFG All Terrain TA tires, a full bed liner, AM-FM-CD, sliding glass rear window, etc..
It is a great truck in very good condition, drives like new, and is ready to go anywhere you'd like to go! Finished in Crimson Red with Black and Gray interior.
JUST SOLD, Thanks.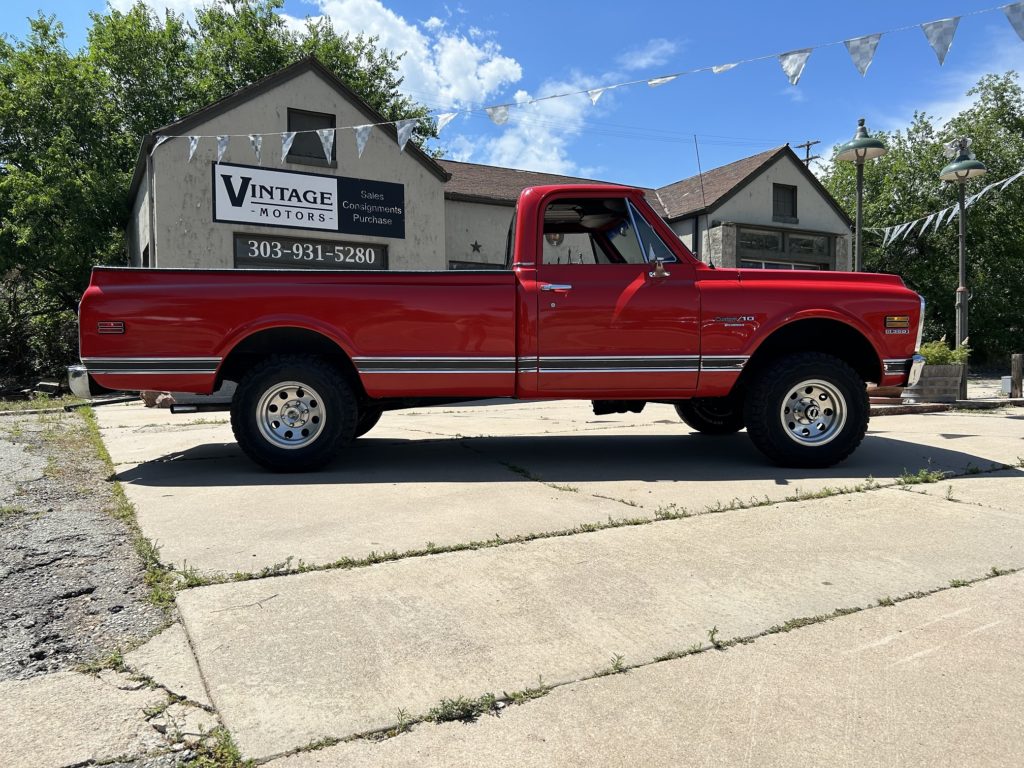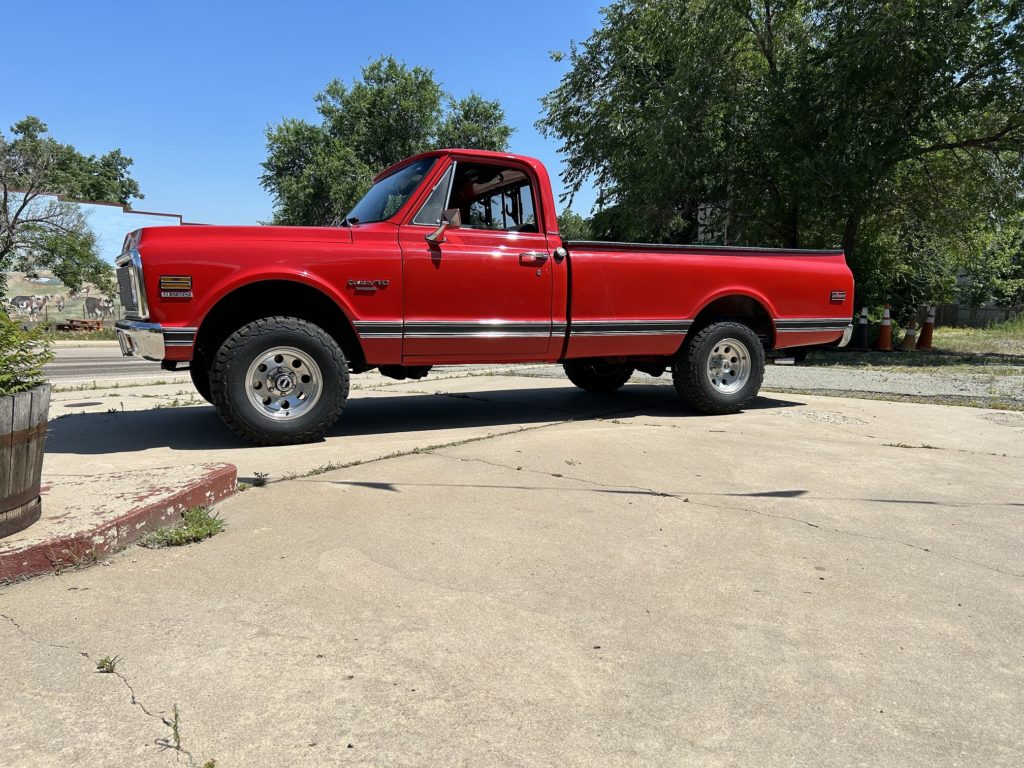 Distinctive Chevy "Bowtie" front and center on "egg crate" grille
Right front side badge denoting 8 cylinder 350 V8 equipped
Left front side badge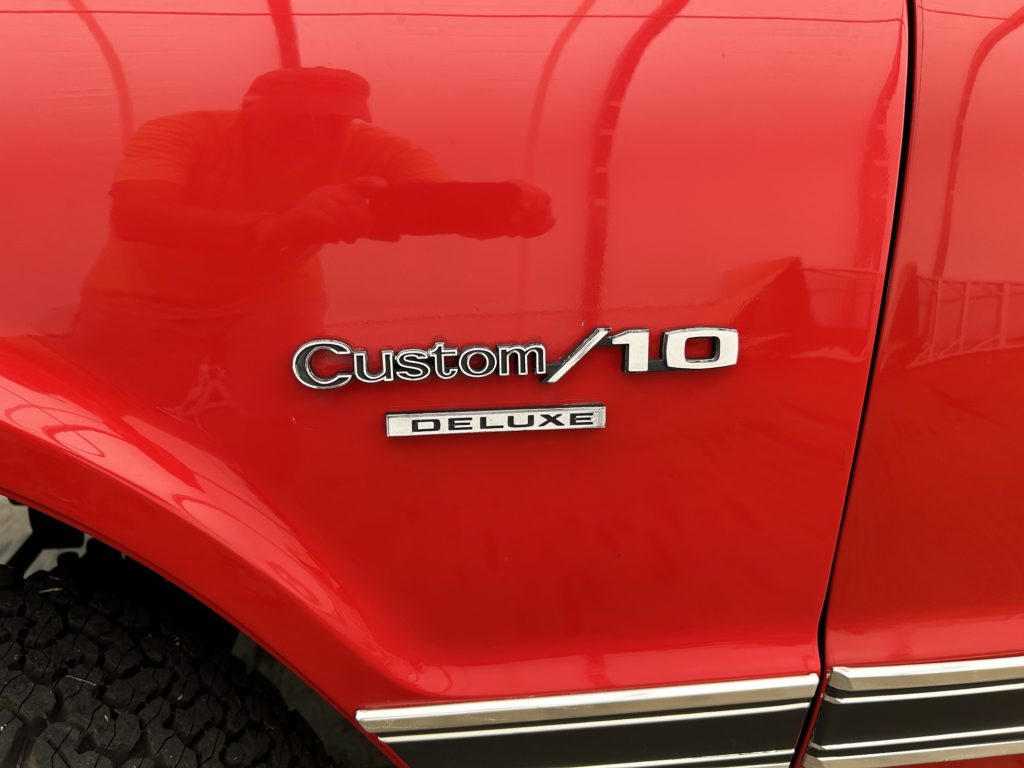 Front quarter panel badges denote Custom Deluxe trim and half ton (10)
Protective bed liner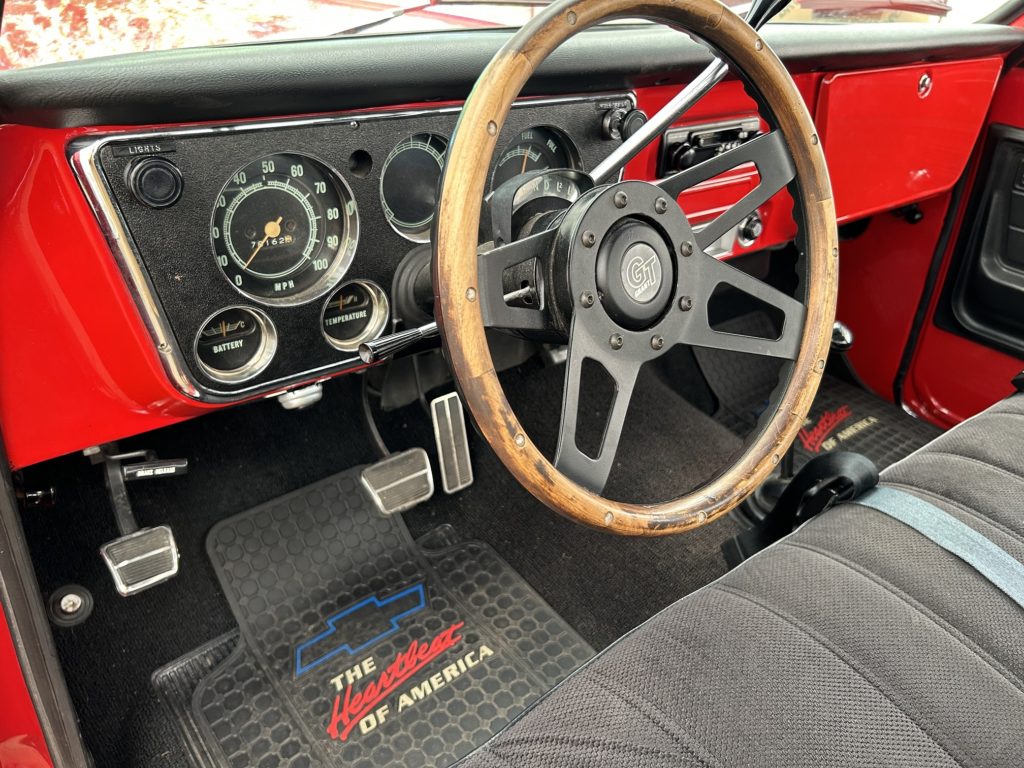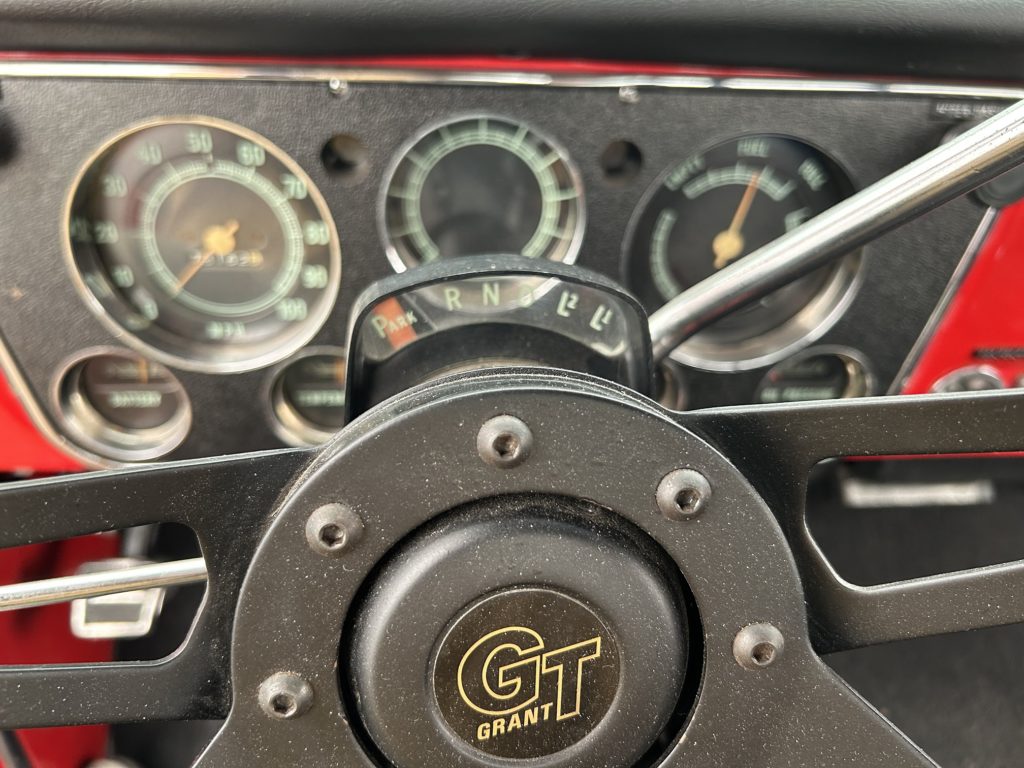 Truck is equipped with its factory 3 speed Turbo Hydra-matic automatic transmission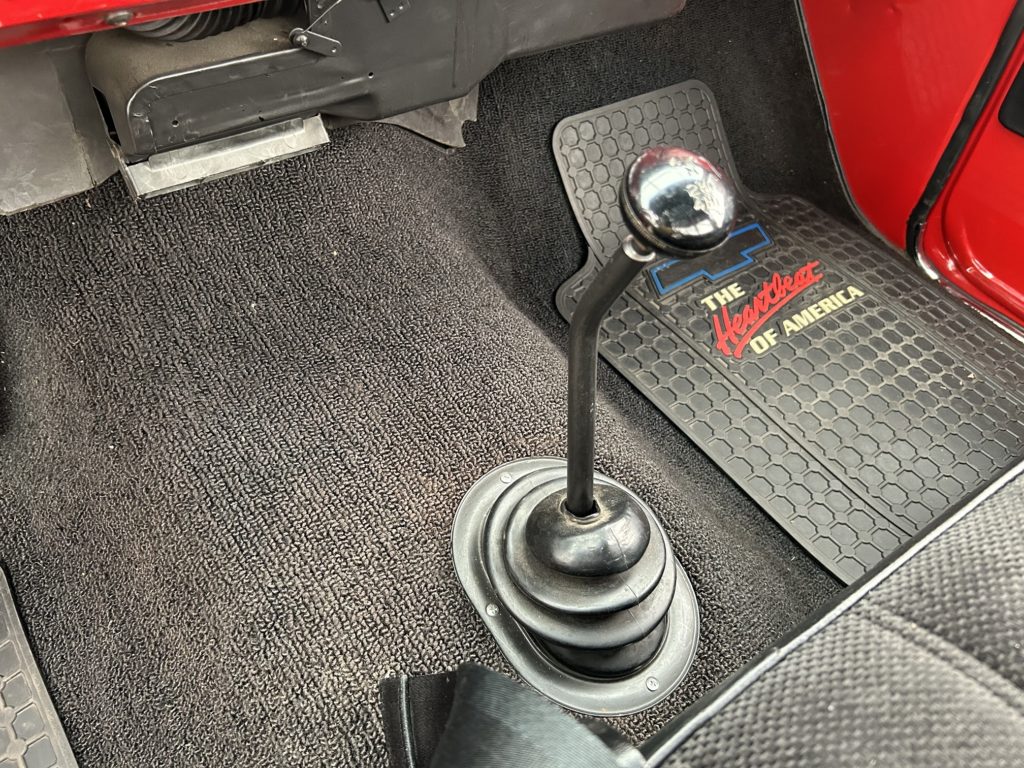 Hi- Low Transfer Case shifter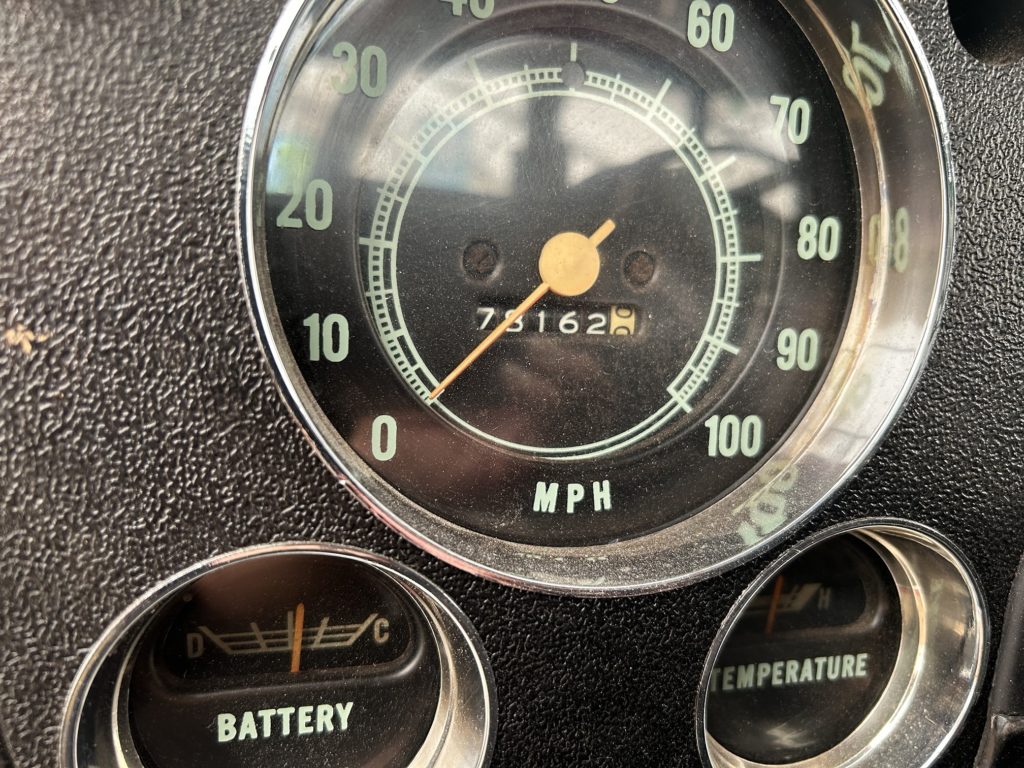 Odometer shows 78,162 miles. Truck was last purchased April 16, 2010 with 70,017 miles (original miles since new unknown) at McCaddon GMC in Boulder, CO..
Pioneer Super Tuner AM-FM Cassette deck and No Smoke ashtray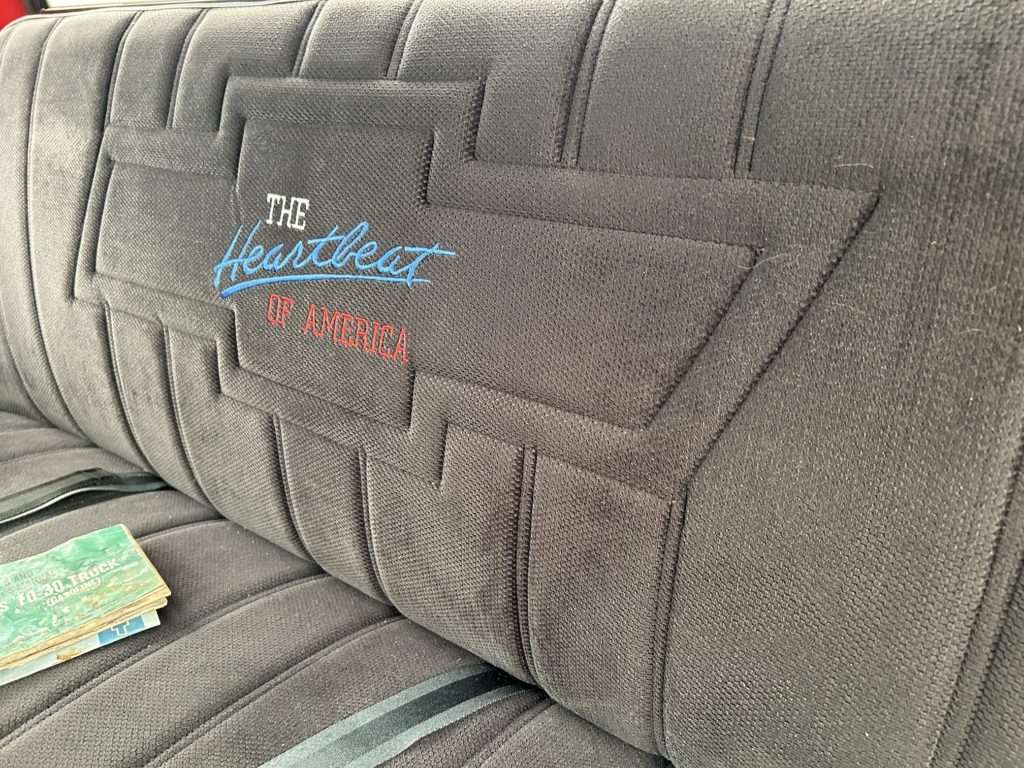 Gray cloth seat in very good condition, no rips, tears
Both door panels in very good condition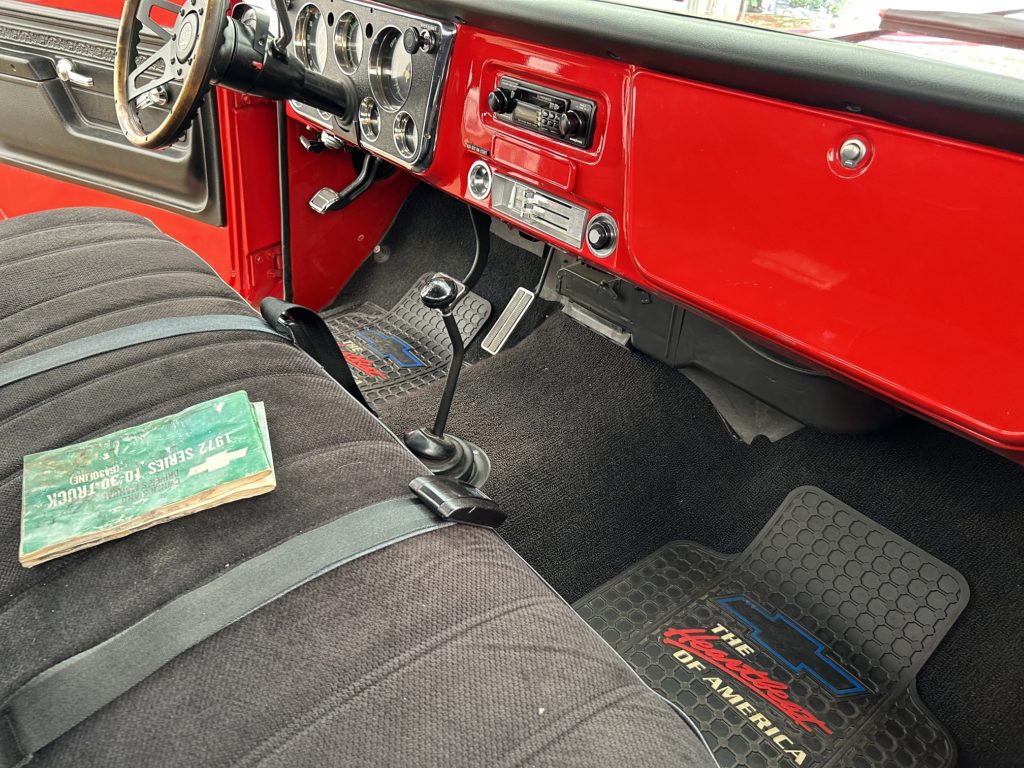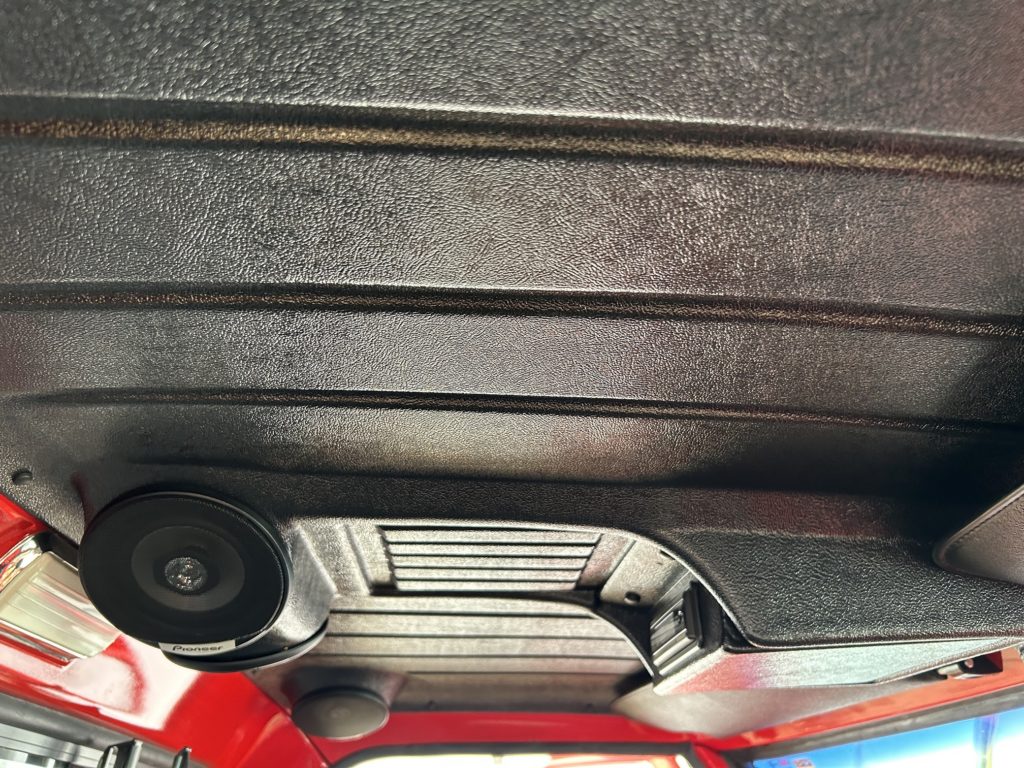 Custom Headliner with Pioneer CD Player and speakers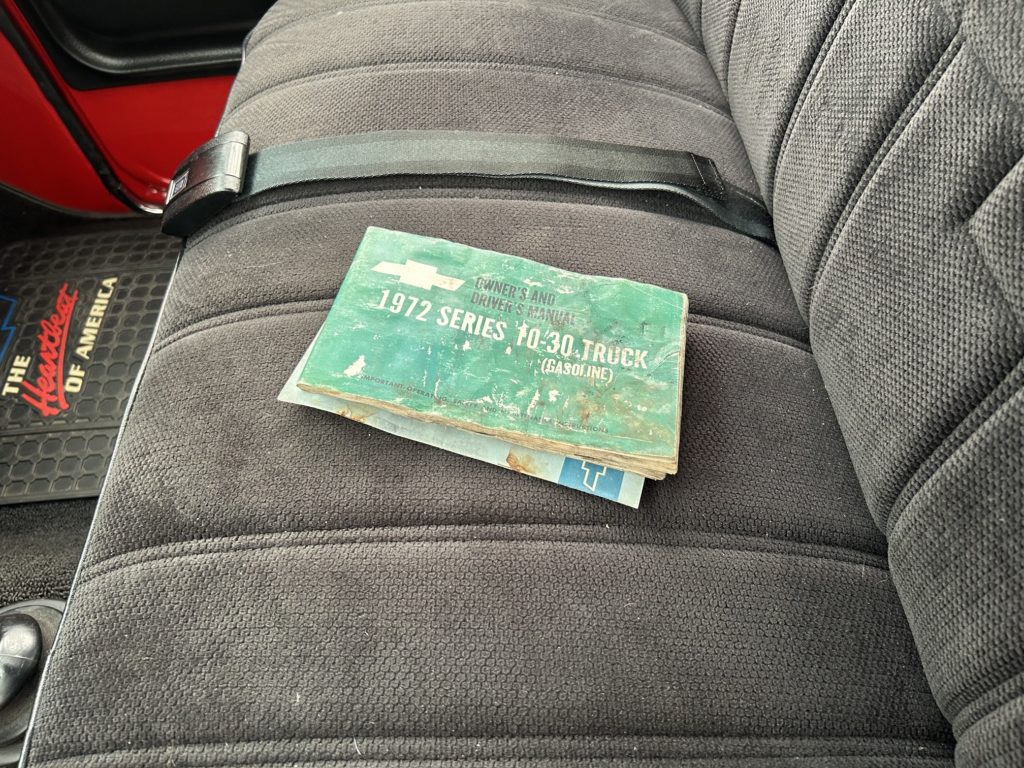 Owners Manuals, service records and receipts with truck since 2010. Truck as been very well maintained, nothing needed.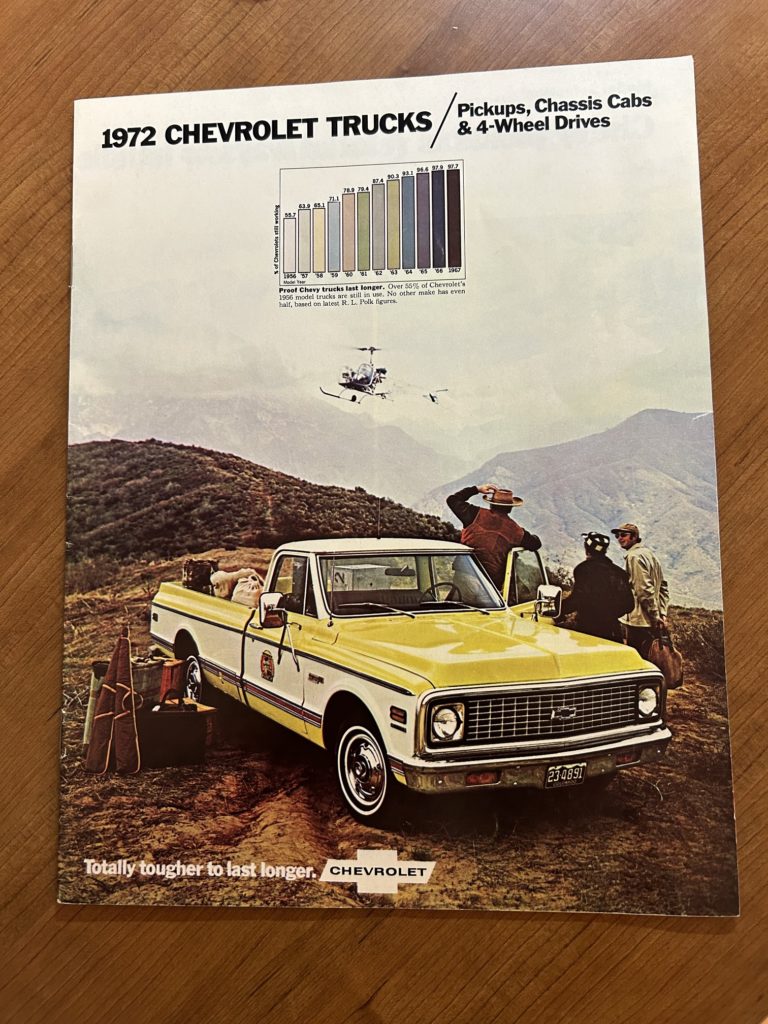 Original 16 page color sales brochure with features and specifications
ID Plate on left B pillar door jamb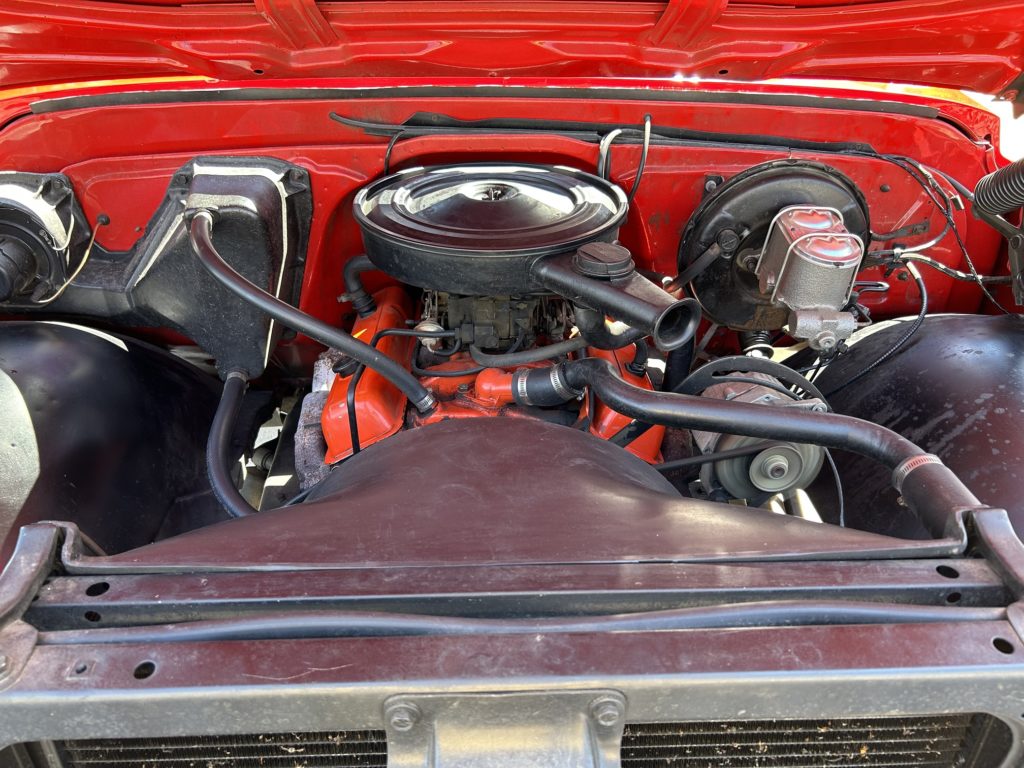 Optional 350 V8 engine; starts readily, no smoke, undue noises or leaks. 3 7/8 Bore & 3 1/4 Stroke; 8.5 to 1 compression ratio; 135 Net HP @ 4000 RPM; 230 lbs-ft. @ 2400 RPM net torque.
Truck is Not rusty. Left front rocker & chassis shown above.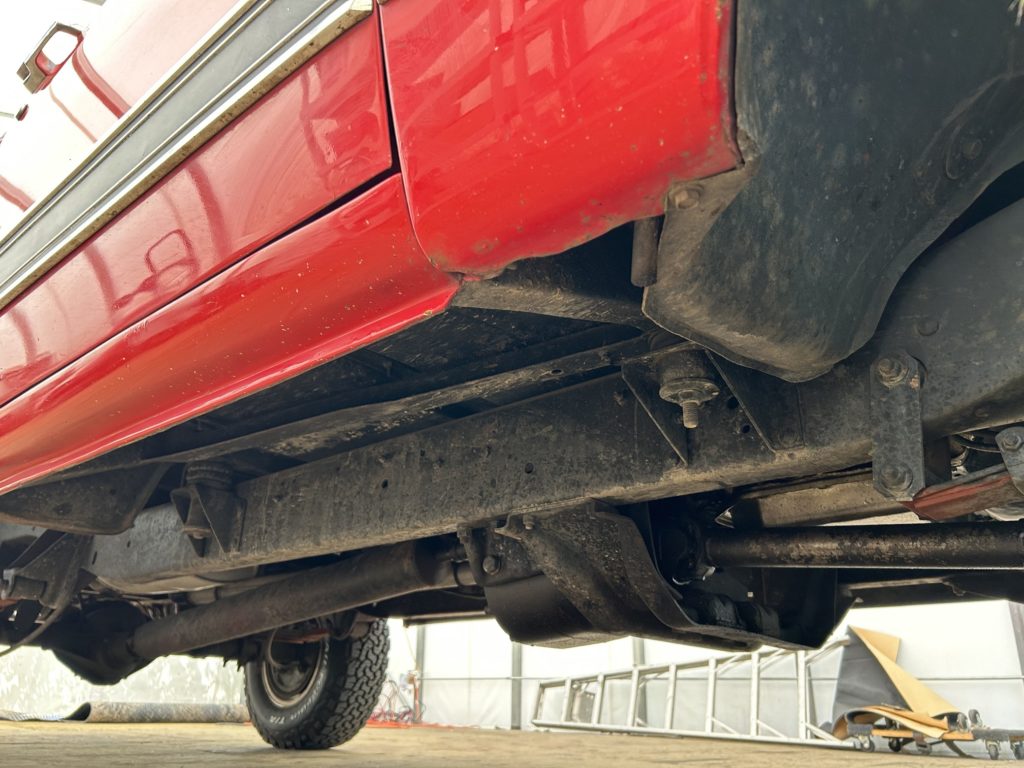 Right front rocker/chassis.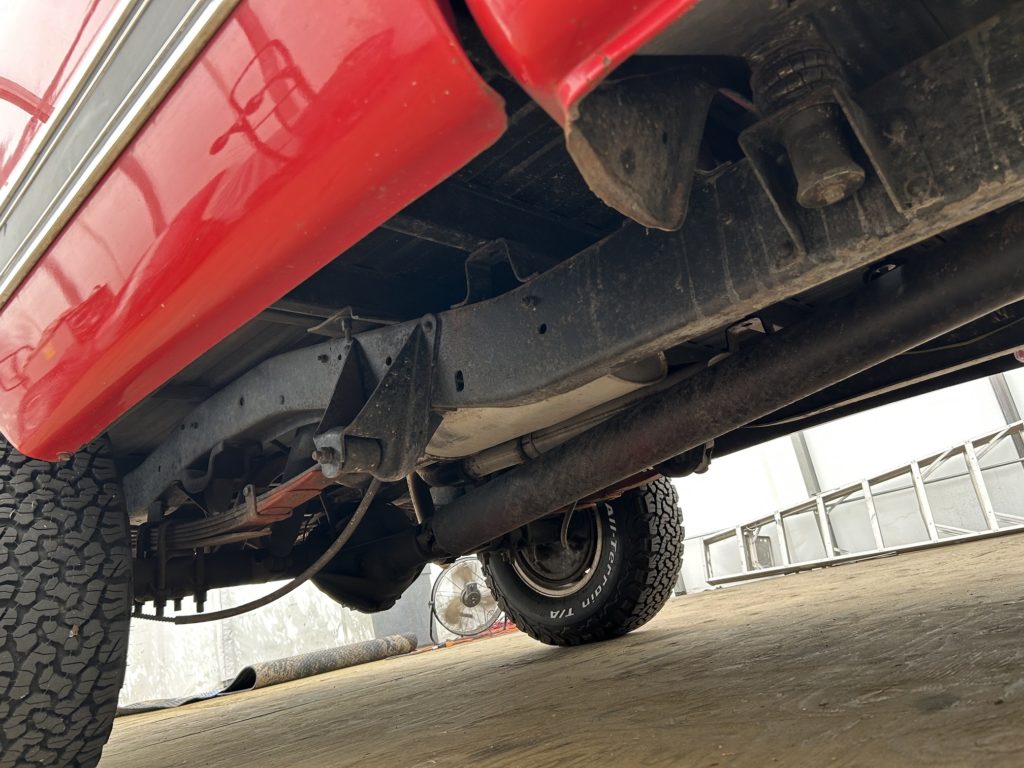 Right rear cab corner and bed rocker/chassis.
Left rear bed rocker/chassis.
Rear chassis.
Left rear quarter.
Right rear quarter.
Right Rear.
Left Rear.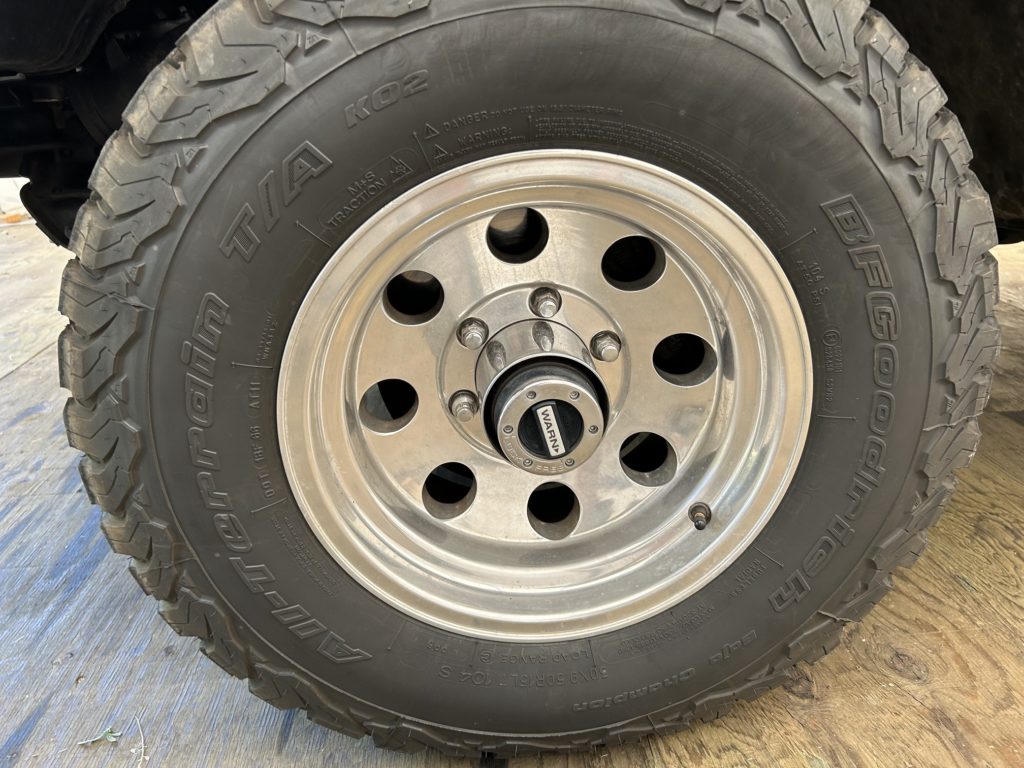 Left Front. Warn lockout hubs.
Right Front.