Euro Model 1967 Alfa Romeo Giulia Sprint GT Veloce (Scalino) For Sale. Finished in Verde Vivo Pininfarina (AR # 217); very similar to Verde Pino – Pine Green (AR # 216) with Black Interior.
The car runs and drives well and is a solid, not rusty example.
Upgrades include a 2.0l twin overhead cam engine with dual Weber 40DCOE32 carbs, 5 speed transmission, hydraulic clutch and a limited slip differential, Centerline headers with Ansa exhaust, larger brakes (four wheel disc), adjustable Koni shocks with Centerline springs.
Flying Buttress seats (from one year only '69 model), GTA style grille, Cast Aluminum Wheels with original Alfa center caps, wood rim Alfa steering wheel.
This car was imported to the US in 1977 by a U.S. serviceman who had purchased the car while stationed in Italy. Italian export and US import docs are with the car as well as receipts and records from 1978 to present. Restoration work on the car was largely performed in the 1990's, with more recent work (new master cylinder, etc.) to maintain drivability. The car has been here locally in Colorado with the same owner for the past 30+ years. It has been driven sparingly (less than a thousand miles) since the late 90's; hence it now being available for purchase.
The car is sold with a clear Colorado title; there are numerous spare parts to come with the car as well (see listing near end of this post).  Please contact me with any questions, need for further details. Thank You.
$ 64,950.00 OBO
This edition of the beautiful GTV body style was introduced at the Geneva Motor Show in March, 1966. It is from the family of small GT coupes (known collectively as GTVs) produced from 1964-1975.  The car was designed by Giorgetto Giugiaro while with Bertone coachworks. Signore Giugiaro was named Car Designer of the Century in 1999. It was the last of the scalino or step nosed cars, so named for the slight rise of the leading edge of the hood. The design has well stood the test of time and the 105 series coupes remain one of the best looking offerings of all time from Alfa Romeo.
The car was painted in Colorado in November 1991. There are some minor chips, scuff marks and blems from use and some of the paint on the inside of the wheel arches is worn in places but overall presents well. The body is straight with no signs of prior accident damage. We note two very small dimples: one above the drivers door handle and one below the left side belt line beneath the vent window. The door gaps are good; the drivers door shuts/opens perfectly, the passenger side door does not close tightly without some extra effort (replacement of hinge pins on this door was suggested by a local Alfa shop). The glass and rubber all around are in good condition. The car is dry with no apparent rust issues. It has been garaged when not being driven in our dry Colorado climate since it was repainted.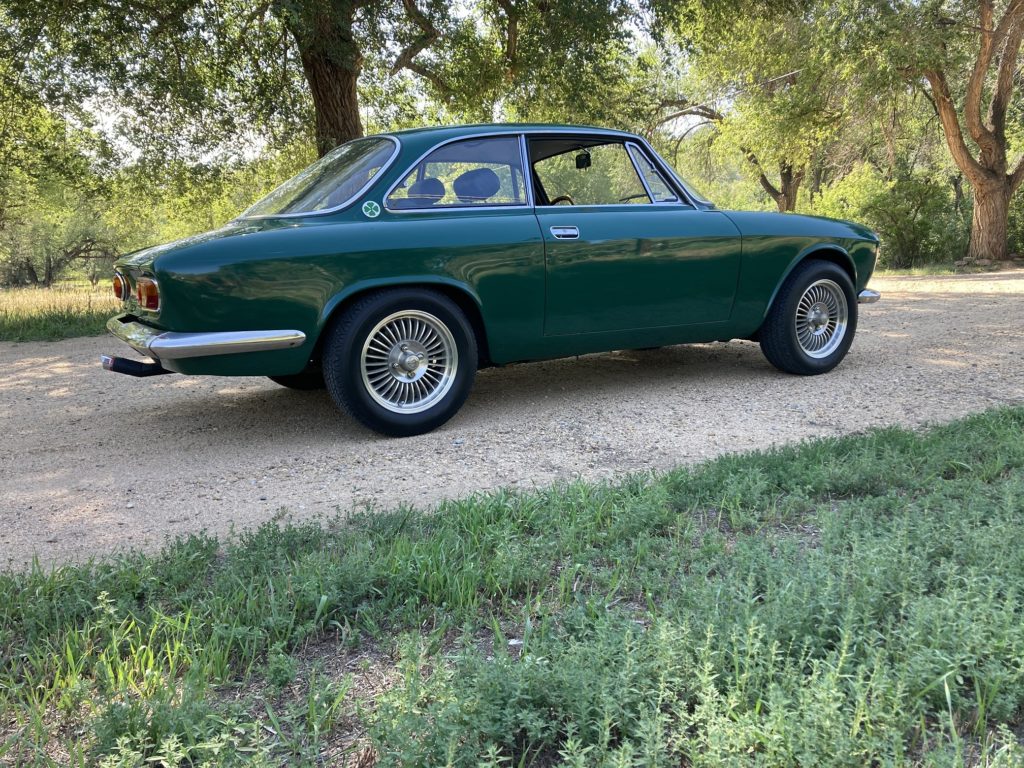 The rare, incredibly stylish and wonderfully supportive Flying Buttress seats replacing the standard seats.
The headliner is in good shape with the exception of two half inch diameter sized holes and one about 1/8″ in diameter in the front panel adjacent to the windshield. The photo below shows these which have white tape over them.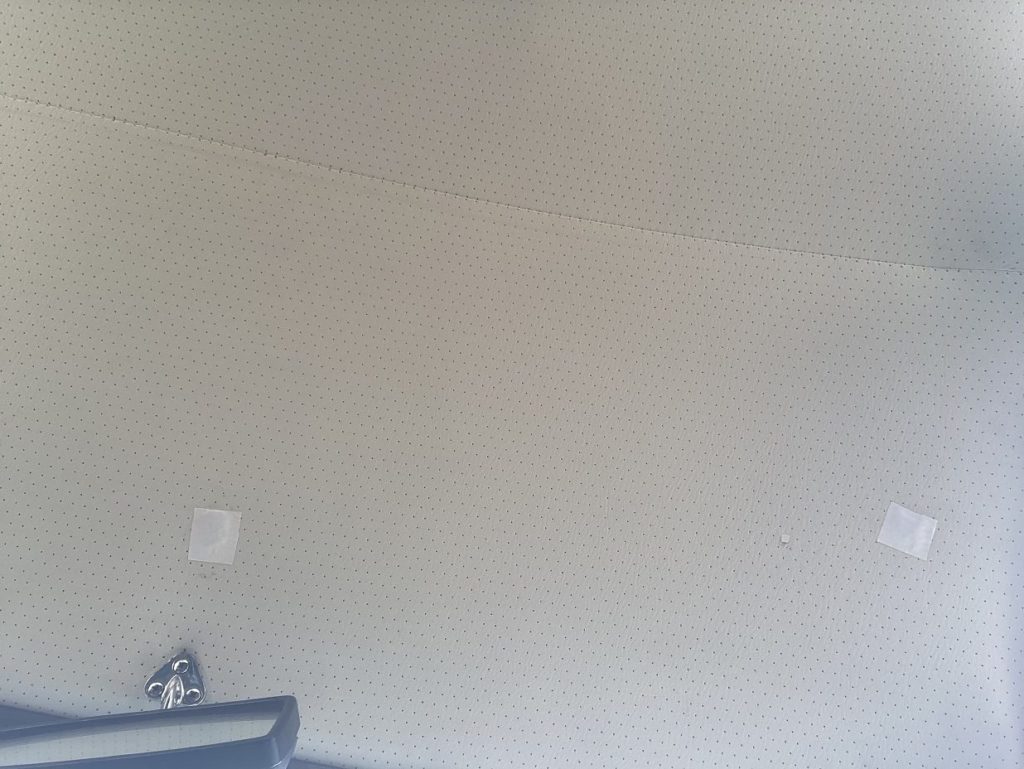 The top dash pad and all of the dash is in very good condition aside from some delamination on the glove box door.
All gauges work with the exception of the oil pressure gauge  (most likely sending unit needs replaced); all lights, wipers, etc. working.
Original radio delete plate with Alfa logo. Horn(s) are not in place but there are two pair among the spares.
 2.0 Litre Engine # AR01500-13733
The original engine in the car was the 1.6 liter (1570 cc) producing 109 HP  & 102 ft lbs torque at 6,000 RPM; while the 2.0 litre (1962 cc) engine now in the car produced 132 HP & 125 ft lbs torque at 4,000 RPM (both stock configuration specs.). A very nice upgrade! Compression test results are excellent and show 152 PSI on cylinder No. 1; 150 PSI on cylinder No. 2; and 160 PSI on cylinders Nos 3 & 4. Receipts with the car show dates in 1992 for the rebuild of the 2.0 litre engine.
The transmission, also from the 2.0 litre donor car, was rebuilt in 1993 and shifts very well with no "snicking" of gears up or down.
Centerline exhaust headers.
Ansa exhaust.
The wheels on the car are 15″  (150mm x 390 mm) cast aluminum wheels which were purchased used from Centerline Alfa in 1997 and are in very good condition. They were made in the U.S. by Rockwell Int'l. There are five of these wheels with the car. The center caps are original Alfa Romeo. The spare wheel in the trunk is the original steel spare (15″).The tires are very old Michelin TRXs and should be replaced ASAP (this is the #1 thing the car needs).
Good, solid, dry car, not rusty – especially for a 55 year old Alfa!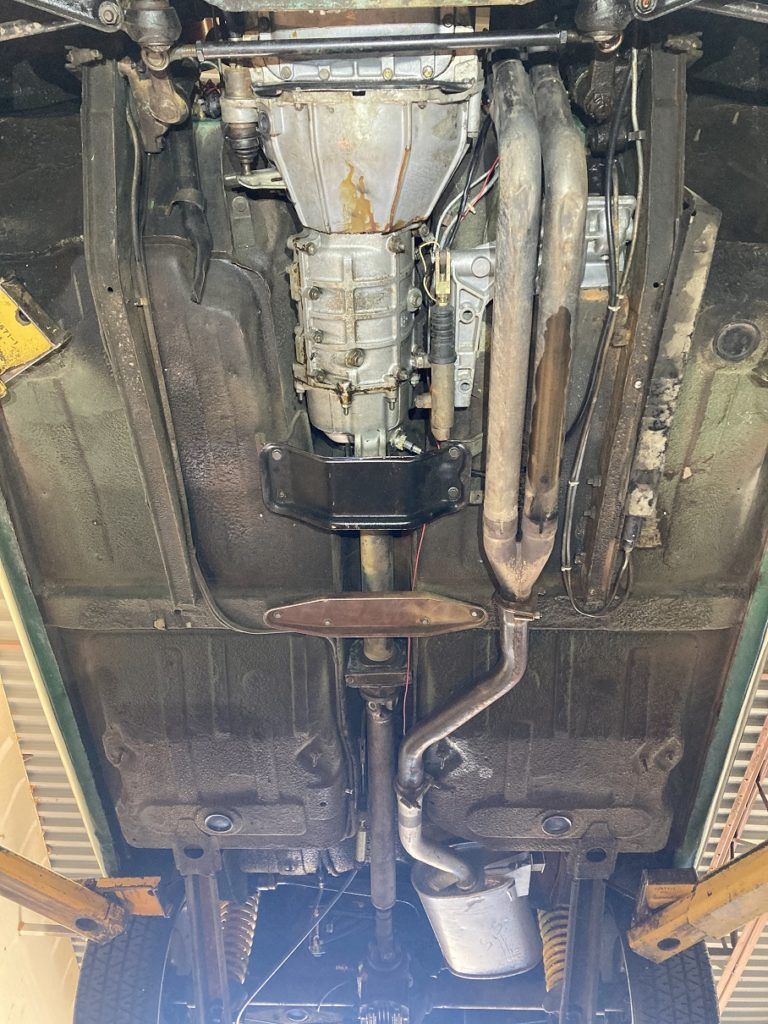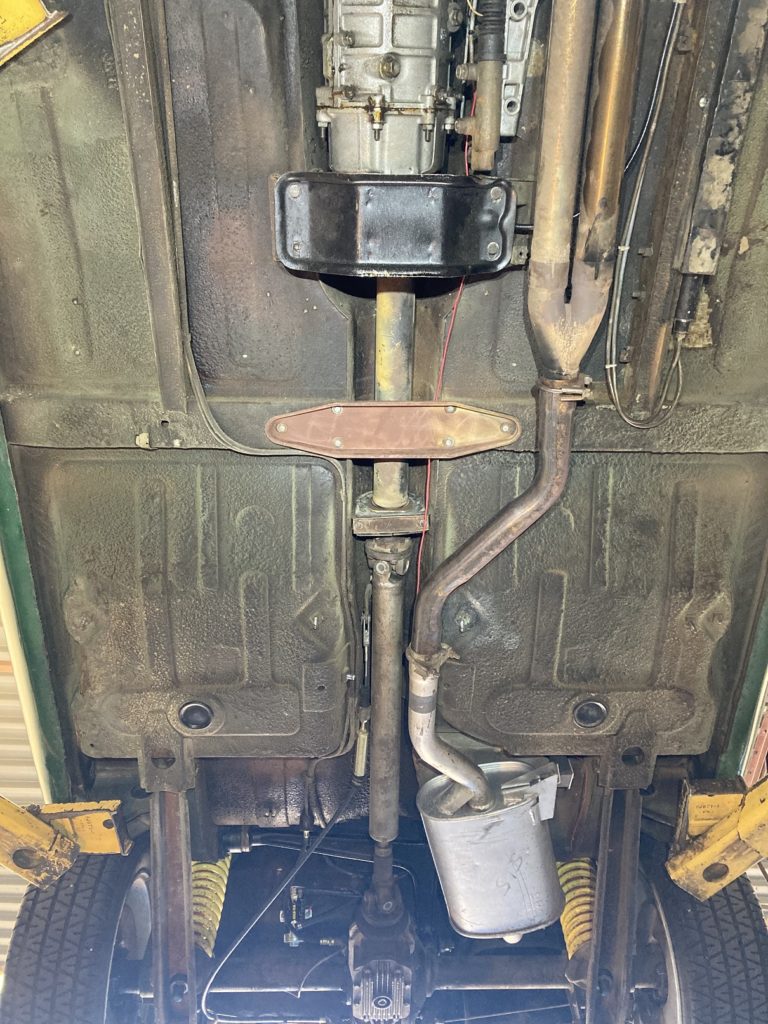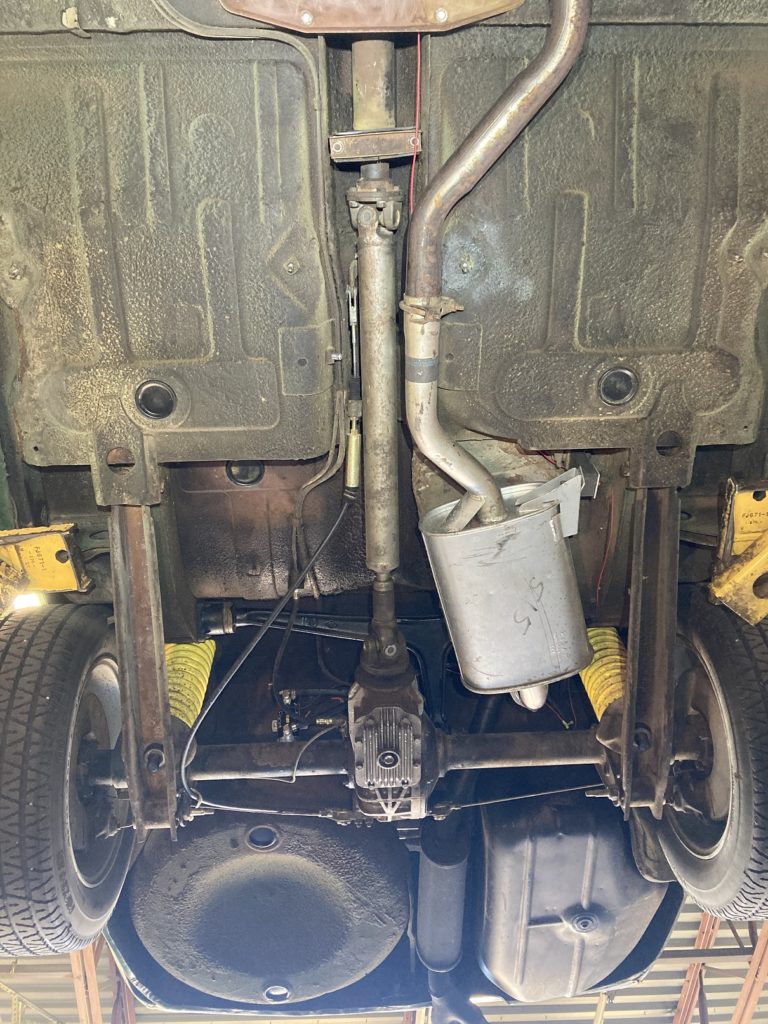 Left Front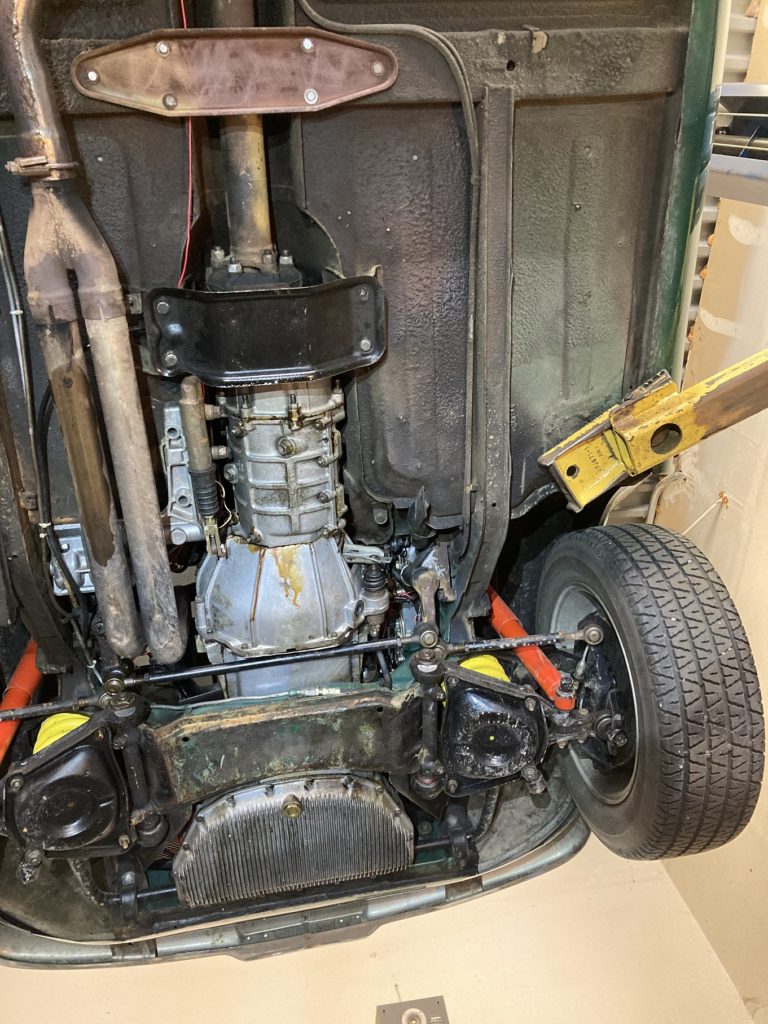 Right Front
Mid Right Side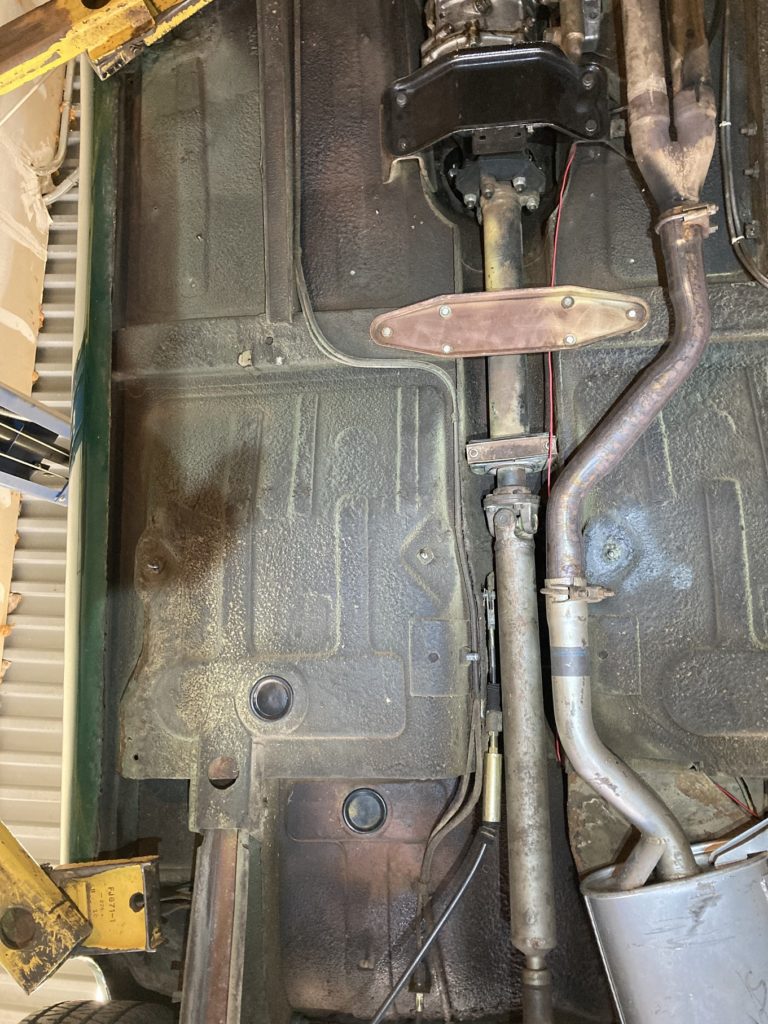 Mid Left Side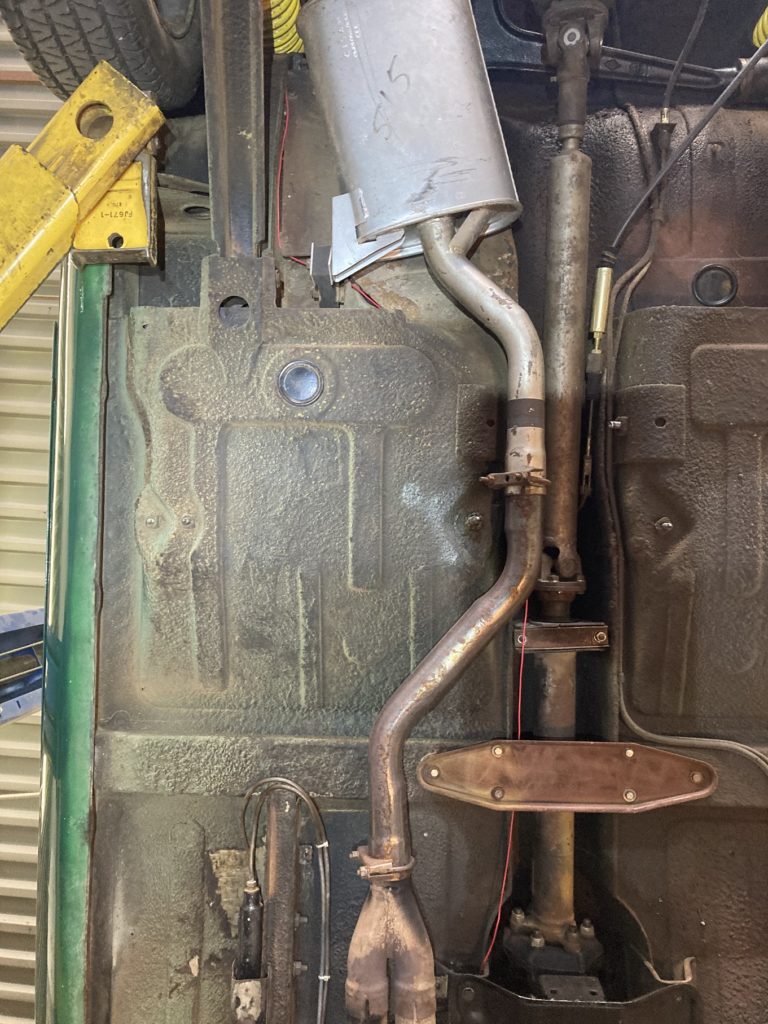 Left Rear
Right Rear
Export Docs Showing Year and VIN # of car dated 4/29/76
Export Fee Receipt
U.S. Customs Import Inspection 04/05/77
Shipping Document Stateside 05/04/77 Odometer Reading 40821 Km; odometer now reads 61,442 Km
Service Records and Parts Receipts 1978 -2015
There are numerous spare parts to come with the car, a partial list includes:
Two original type steering wheels, one with tri spoke horn inset and button, one in rough shape.
Two tail light housings with lenses and a third tail light lense.
Two original type jacks (functionality TBD).
Four horns.
Both left and right original grille pieces that fit alongside the headlights (the horizontal grille trim "bars" are not present).
Pair of exterior door handles.
Box of much interior trim bits, gauges, ashtray, etc.; steering wheel hub/turn signal assembly.
5 original type hubcaps for original steel wheels.
One piece of rear quarter window glass.
Wiper motor and assembly.
Bellissimo! Grazie Signore Giugiaro!
General Specifications:
Length: 13′ 5″
Width: 62″
Height: 52″
Wheelbase: 92.5″
Front Track: 51.5″
Rear Track: 50″
Curb Weight: 2,300 lbs