1973 Porsche 914 For Sale. This is Porsche VIN # 4732907790. This very nice matching numbers 914 has recently received a well documented restoration. If you're looking for a great 914 this one is worth a look!  JUST SOLD – THANK YOU
Go kart fun on the street! Legendary 914 handling from the closest Porsche got to 50/50 weight distribution in a street car. This 914, with its fresh engine, suspension and tires (new Yokohama Avid Envigor 185/65 R15) , is a blast to drive. Throw in a small Momo wheel and go have fun!
Straight, non rusty body and chassis. Stripped to bare metal body tub, re-painted in original Light Ivory (Paint # L80E, touch up paint with car) and re-assembled.
Bursch extractor exhaust gives this 914 a great exhaust note.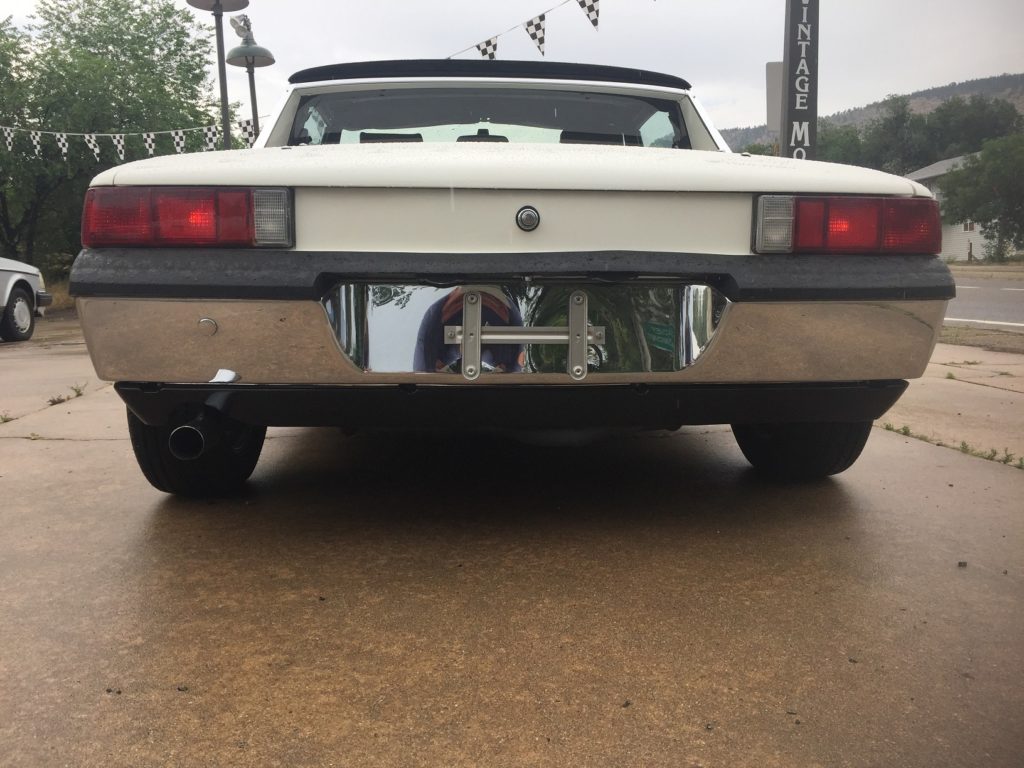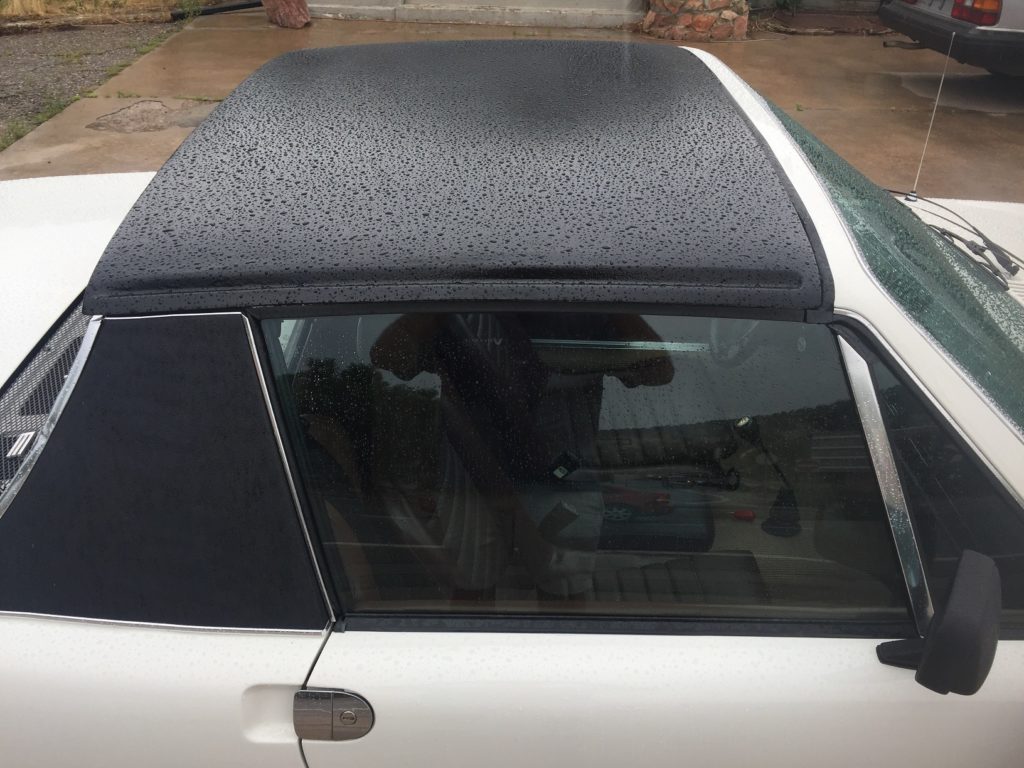 New targa top rubber seals – main top seal, vertical side window seals, horizontal window seals, rear window seals, front and rear trunk seals, engine compartment seals, wipers, headlights. Targa top re-furbished. New rubber bumper toppers and pads. New professionally installed windshield.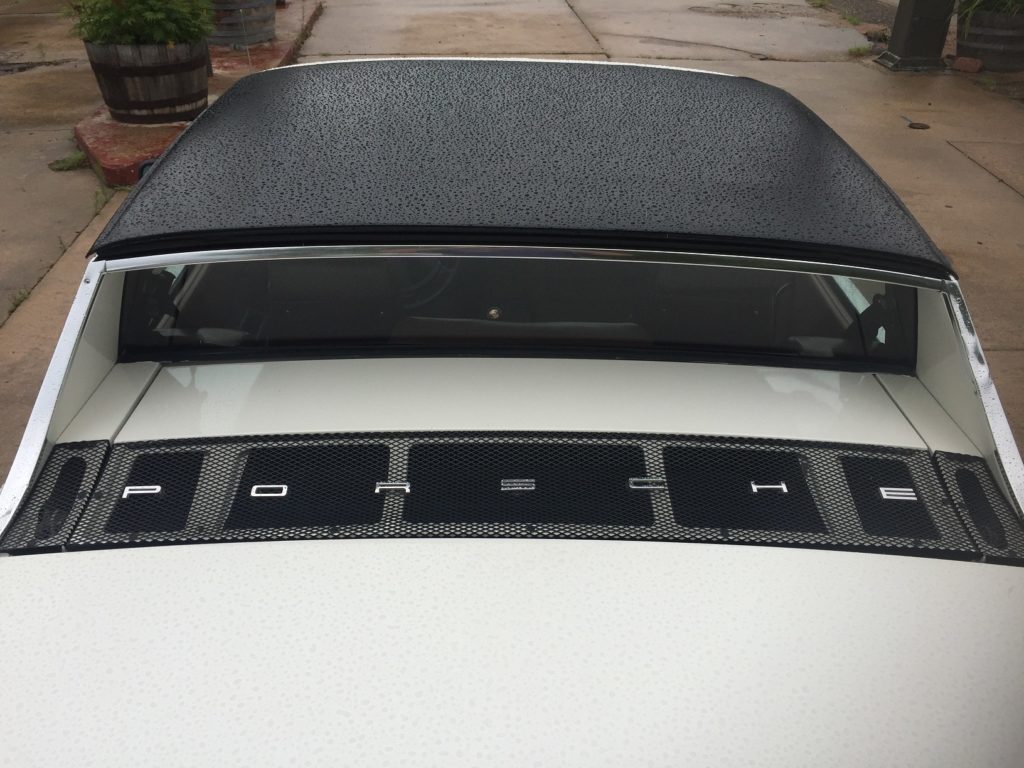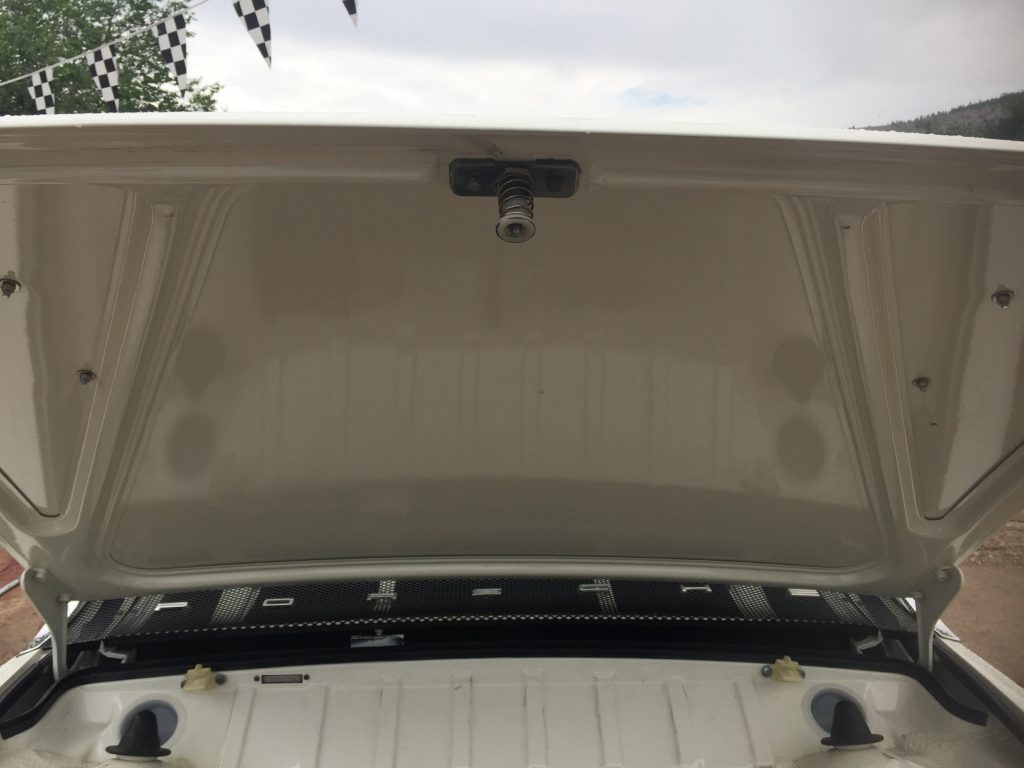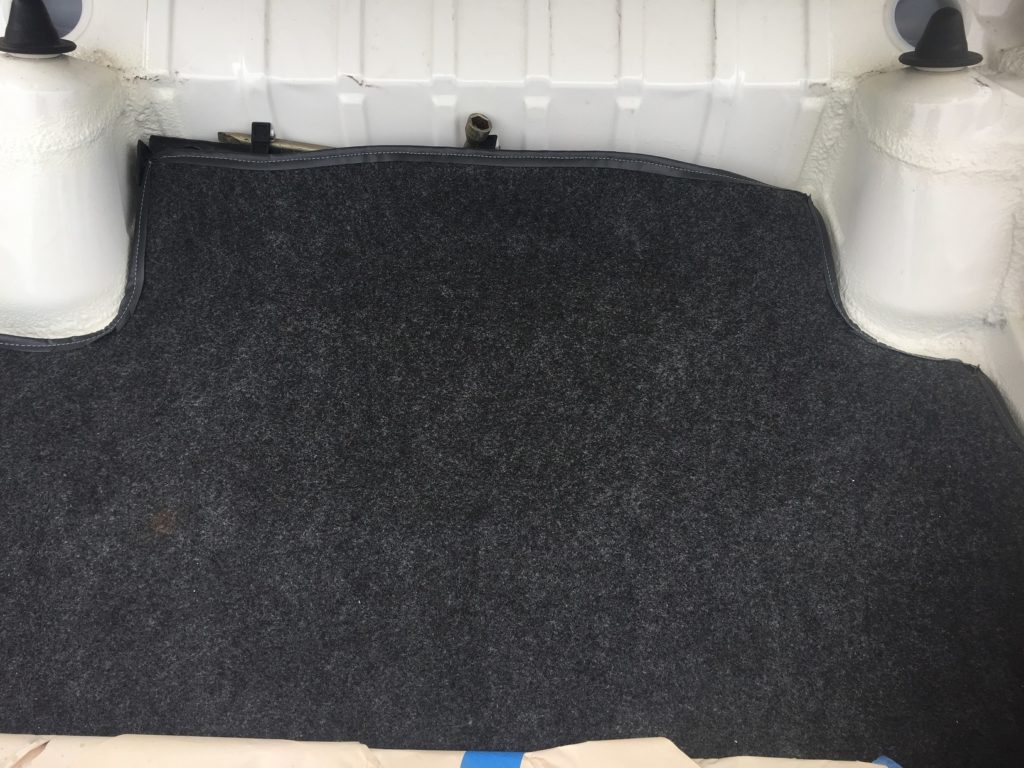 Jack, lug wrench bar and tool kit with car including screw-in tow hook.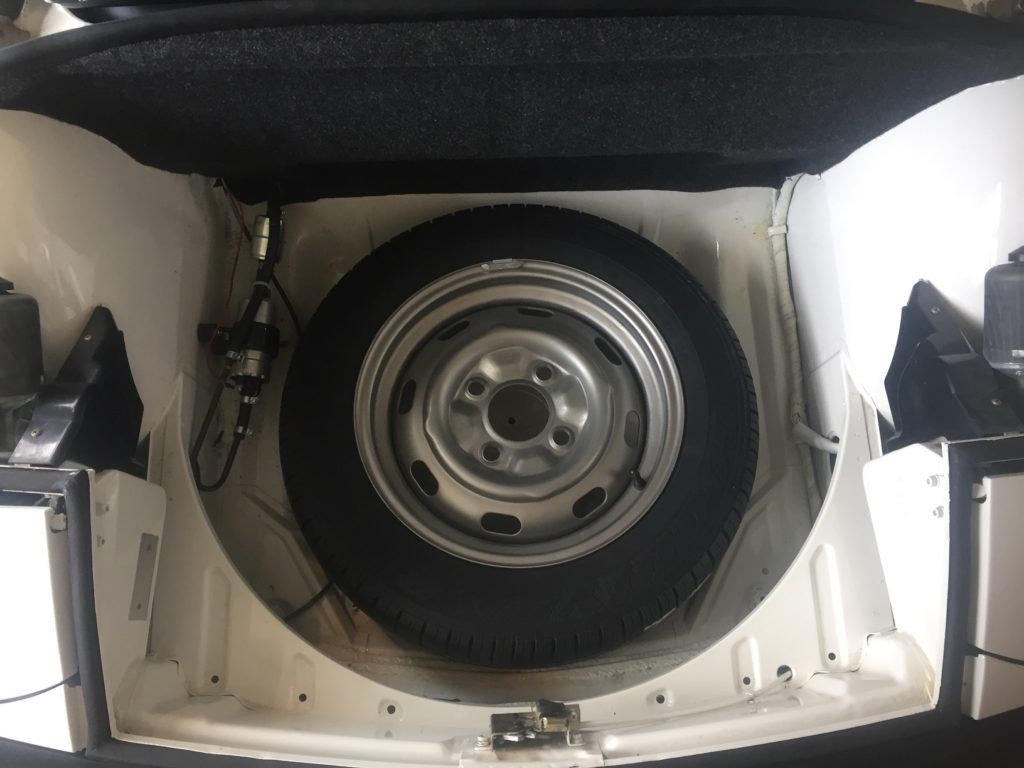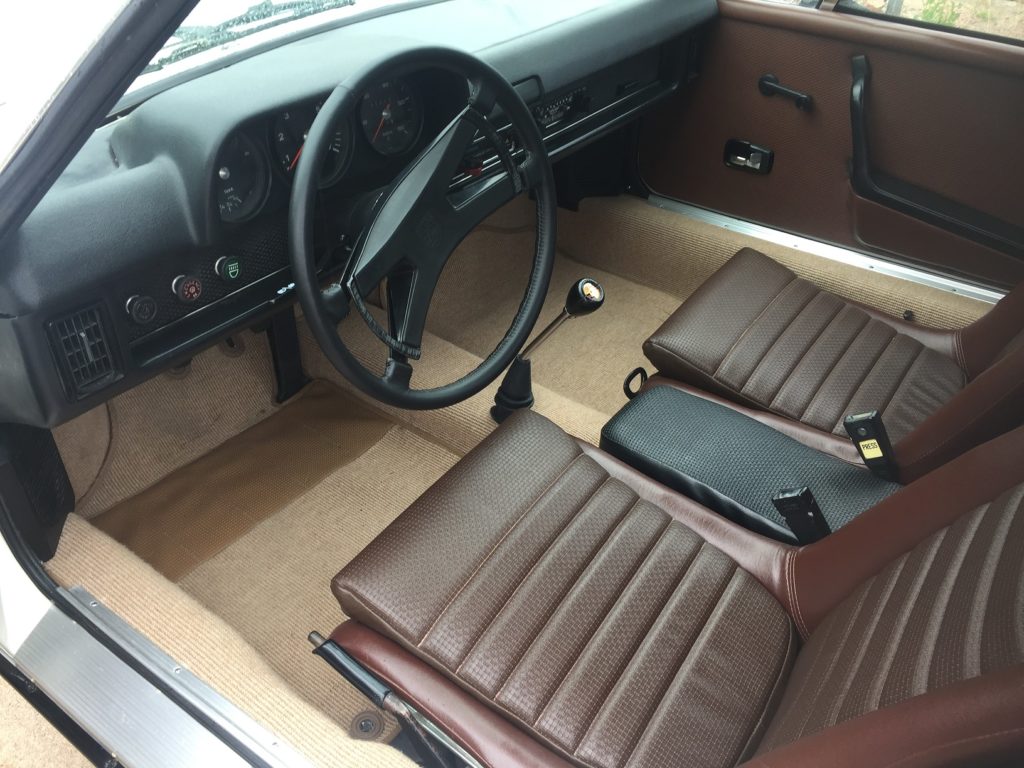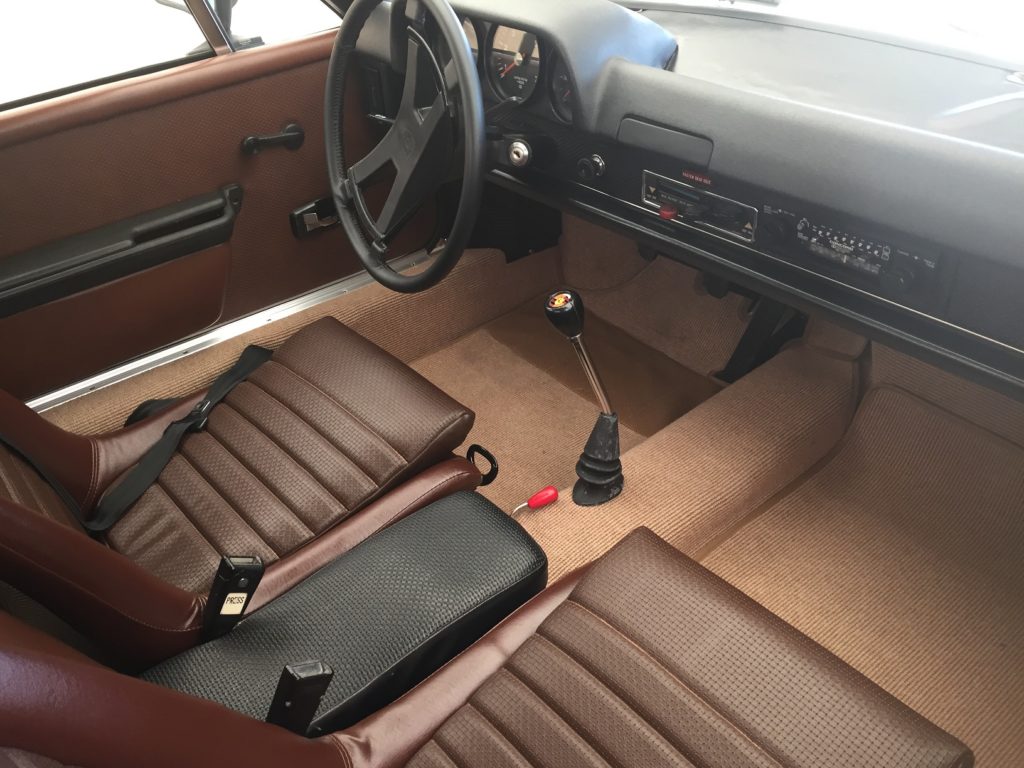 Beautifully restored interior with new correct seat upholstery; German loop carpets; clean, blem-free dash; re-freshed sun visors,; new leather wrap on steering wheel; new speakers, wiper switch, hazard light switch, fuse box, targa top pad, pedal box bushings, etc..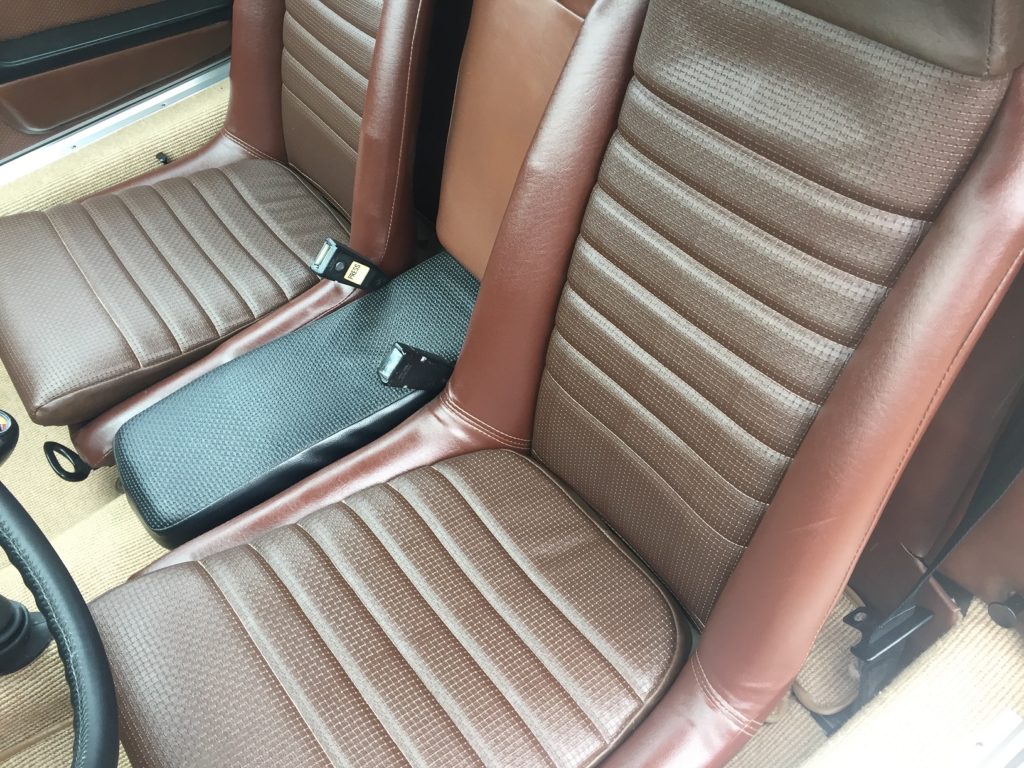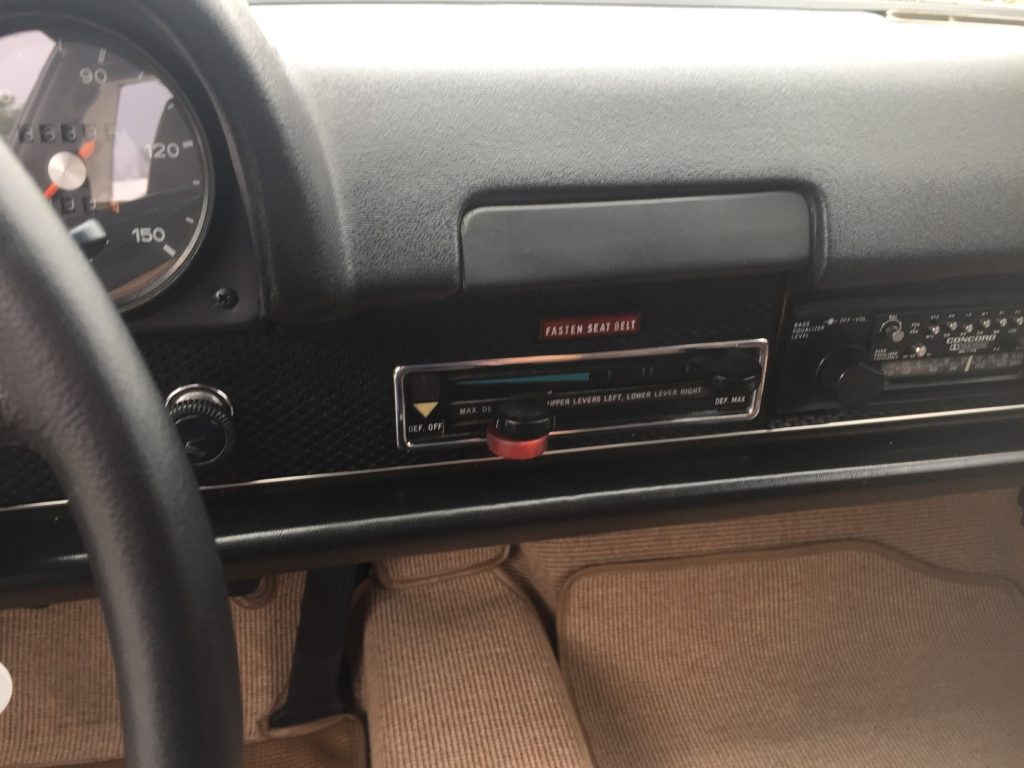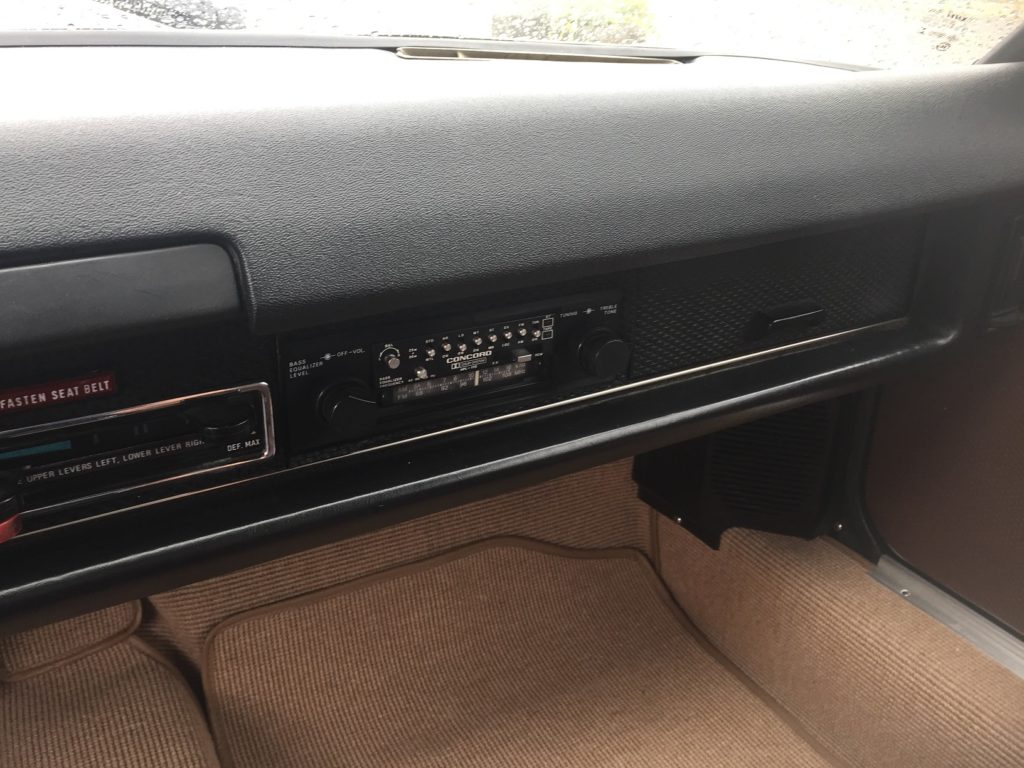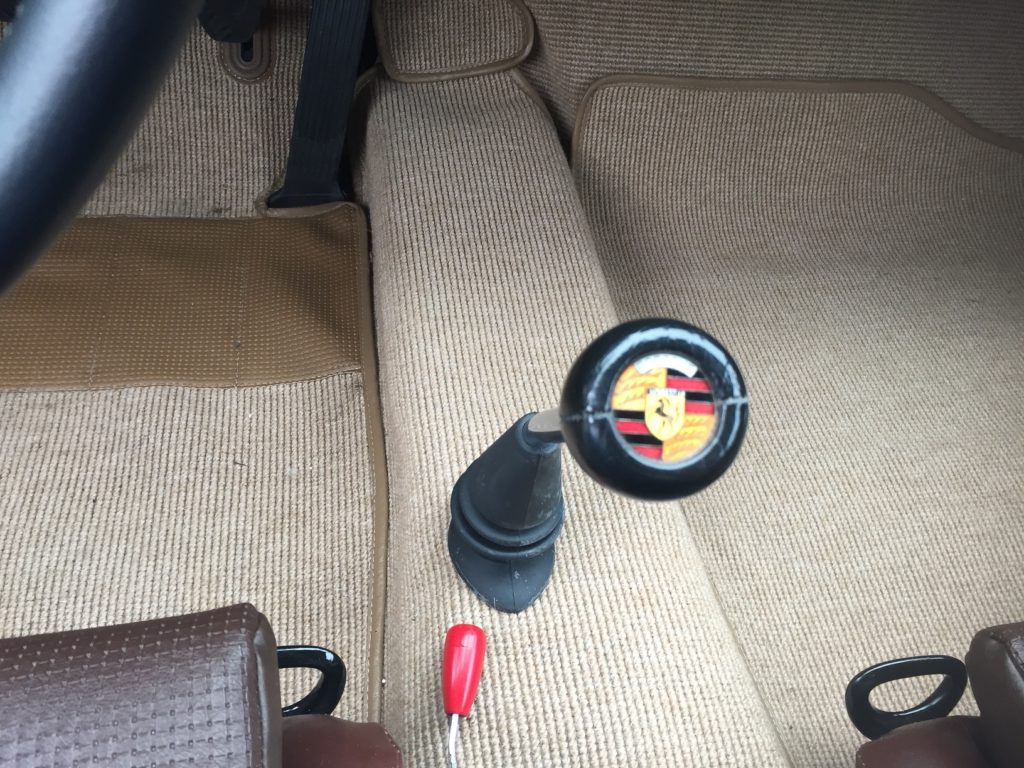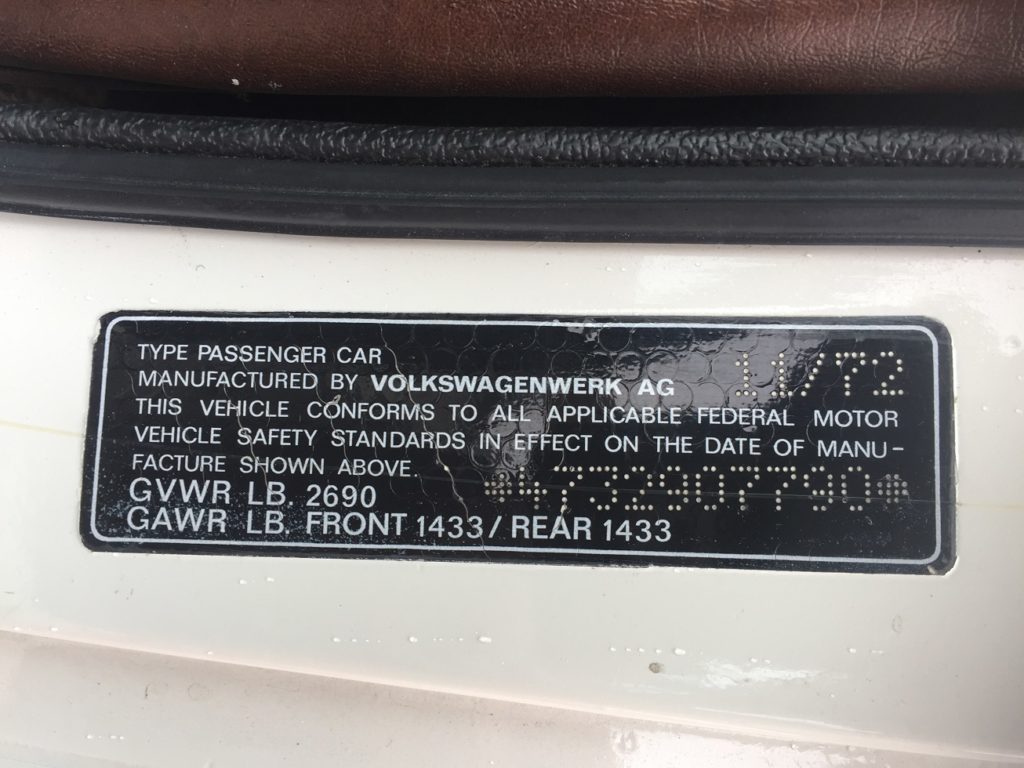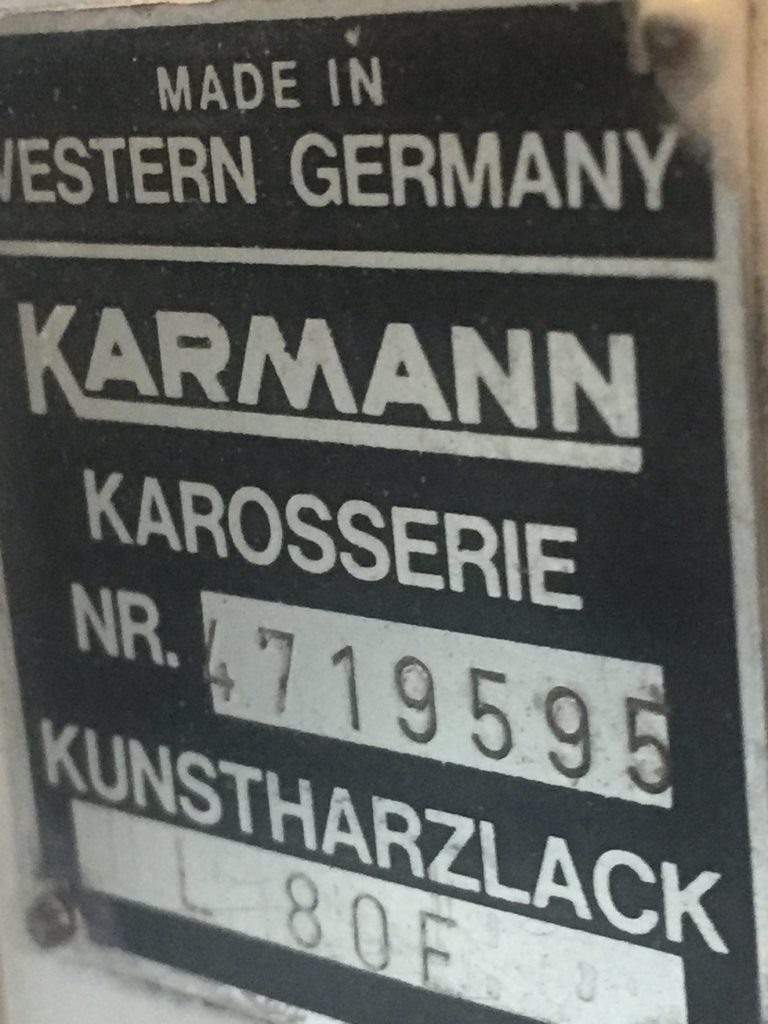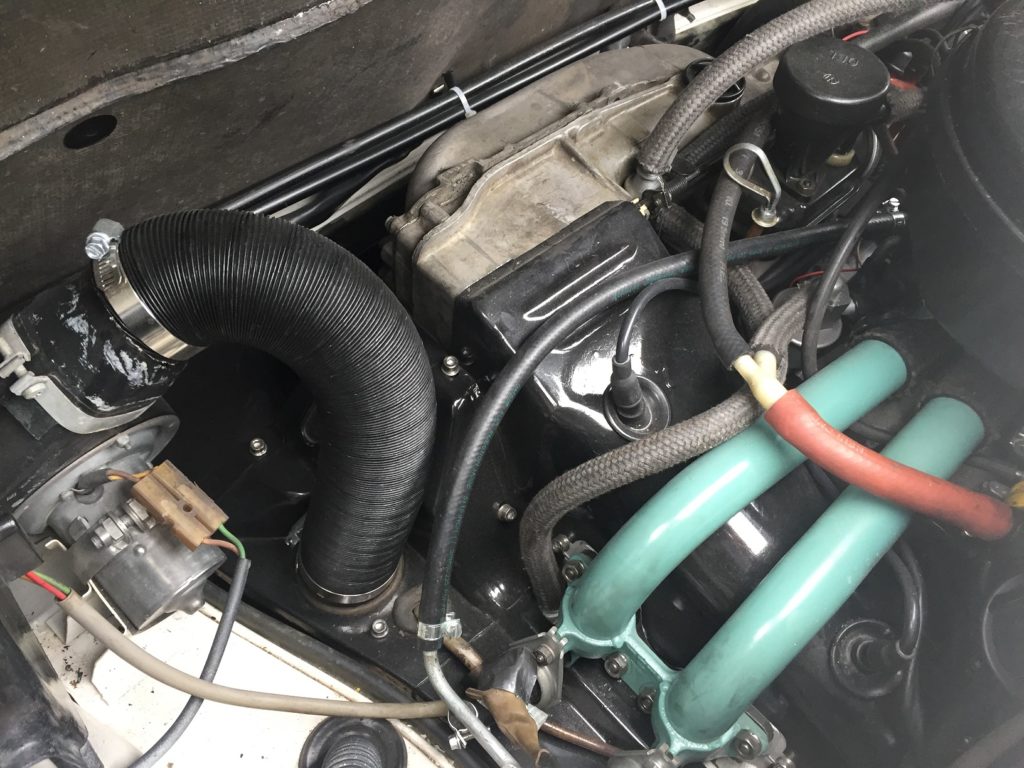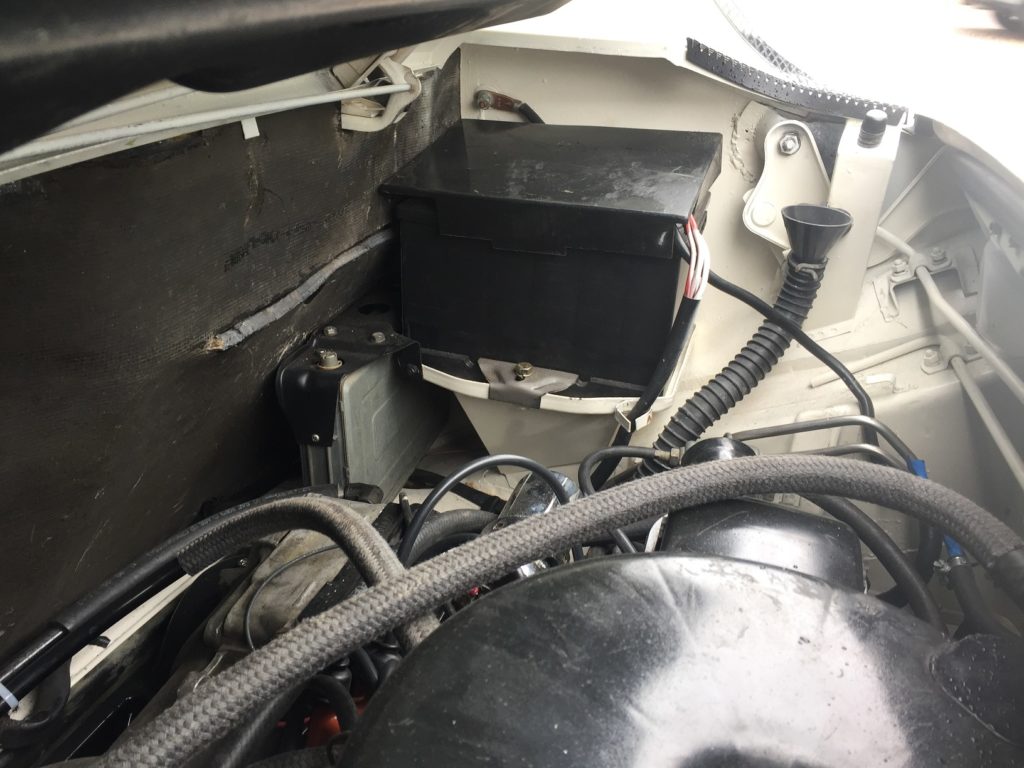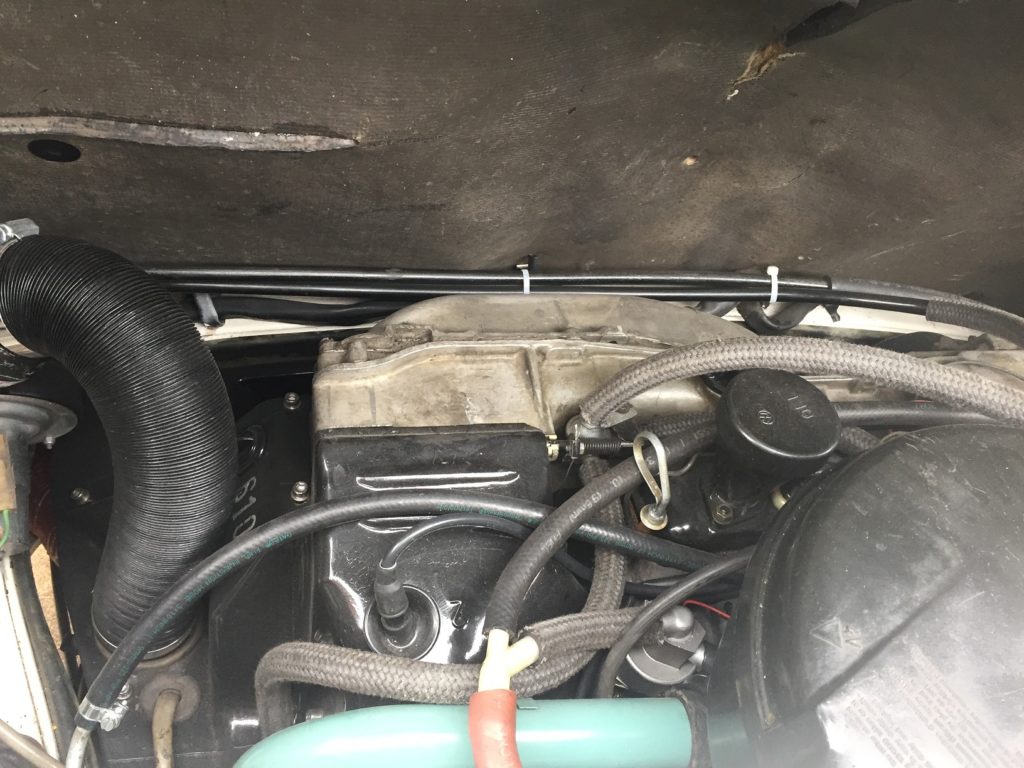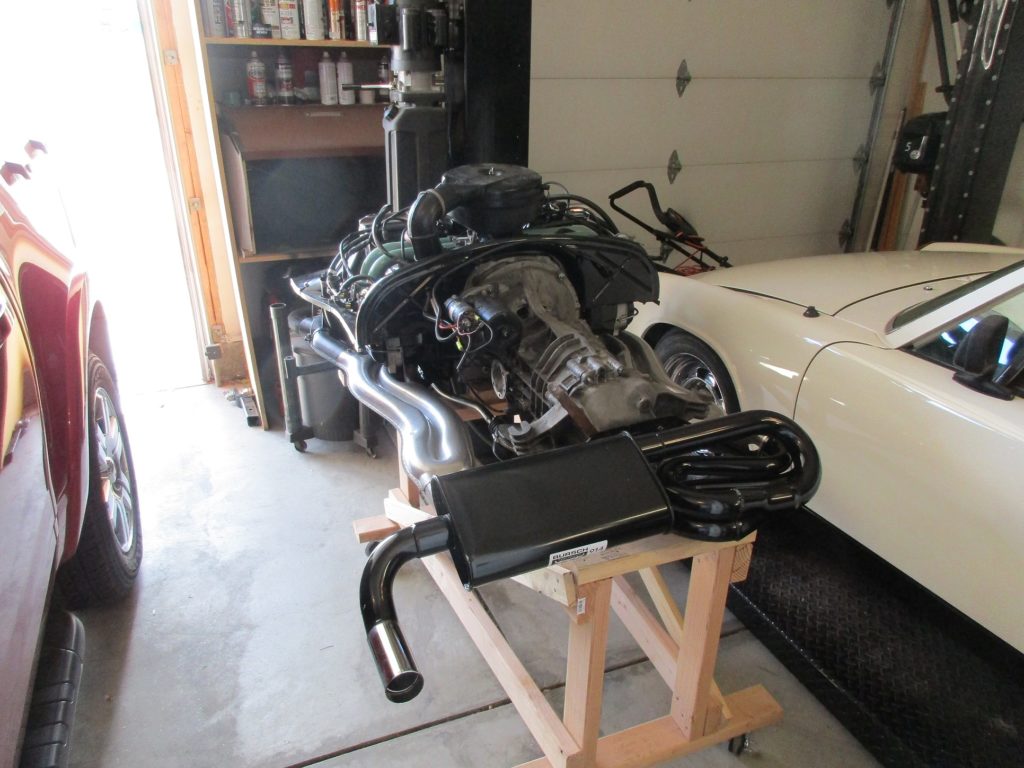 Professional Engine Rebuild of original 1.7 l engine by Pat McCaffrey – Pat's Vee W-Unlimited, Loveland, CO. Installed big bore kit and mild cam (engine is now 1998 cc – 112 hp vs  1679 cc – 79 hp stock); new bearings, pistons, cylinders, valves, valve guides, reconditioned rods and machine work as necessary. Crankshaft, crankcase and heads were sound and good to rebuild. Replaced fuel injectors, seals hoses, and air valve with all new parts. Cleaned, painted and assembled engine tin, heat exchange tubes, air intakes. Stainless steel exhaust pipes and new Bursch extractor muffler. New clutch, pressure plate, throw-out bearing and shifter arm race. Engine start-up, tune, electronic fuel injection testing, all engine electrics, hoses, vents, etc. by Vee W-Unlimited. New stainless steel fuel lines to replace plastic ones; new fuel pump; fuel tank removed and cleaned.. Just a few hundred miles on car since rebuild and restoration.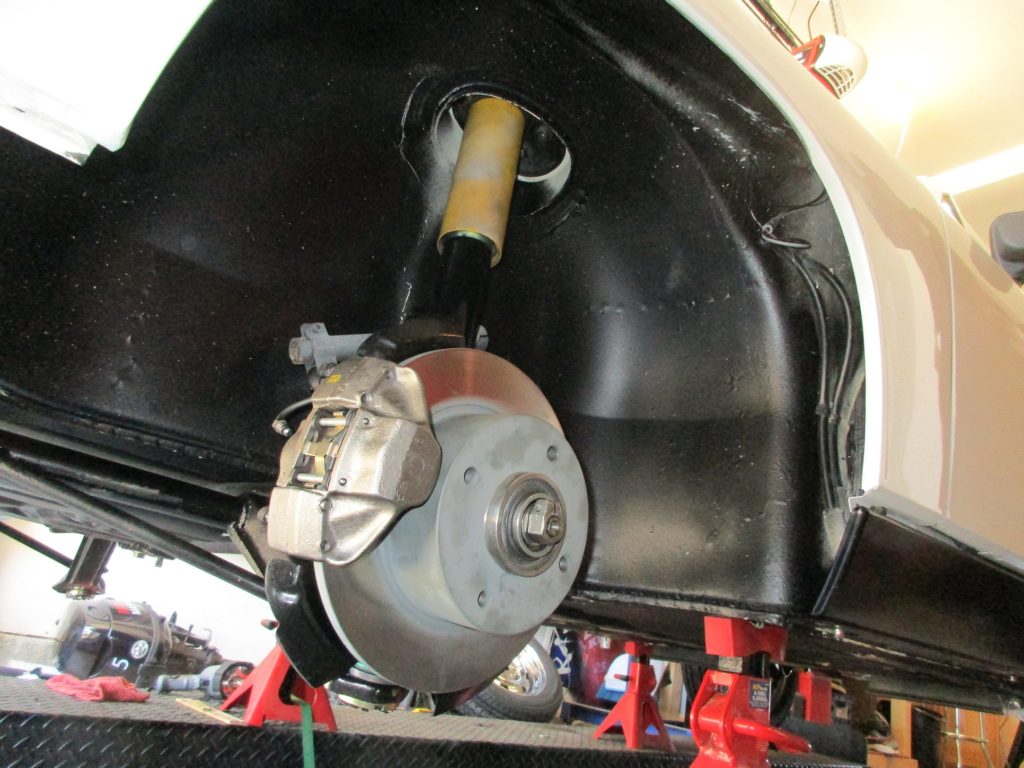 Rebuilt front suspension and brakes: new calipers, rotors, bearings, strut insert, ball joints, tie rod ends, sway bar bushings. Cleaned and painted all components. Replaced boots on steering rack, tightened all connections, steering shaft "u-joint" replaced. New NOS 911 master cylinder. Polished wheels, new Yokohama sport tires. Cleaned and powder coated spare wheel.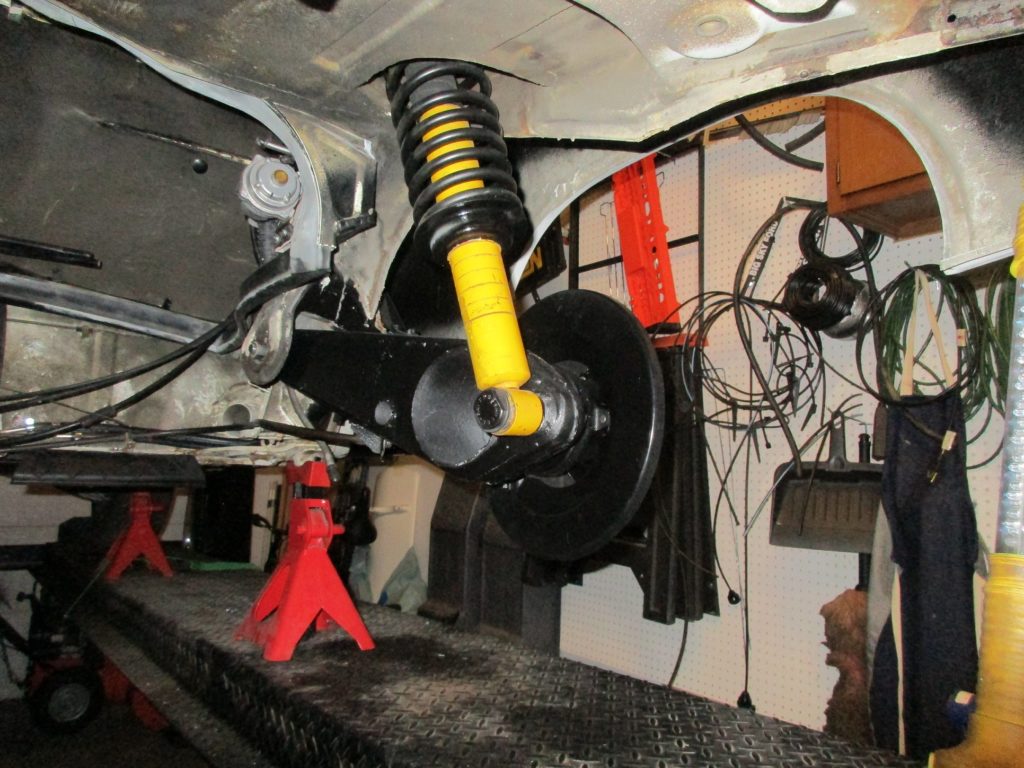 Rebuilt rear suspension: new bearings, bushings, brake lines, brake rotors, new caliper seals, and coil spring rubbers. Coil springs re-coated, cleaned, media blasted and repainted parts with Hi-temp paint. Bilstein shocks
Documents (clock-wise): Laminated wiring diagrams, George Hussey's Tech Tips book; factory fuel system manual; restorers guide and Clymer shop manual; very well organized file folder with all receipts, records, parts list, tool kit; bound dated log book of all restoration work/notes; factory workshop manual. We can provide a full list of the restoration work upon request. Thanks.