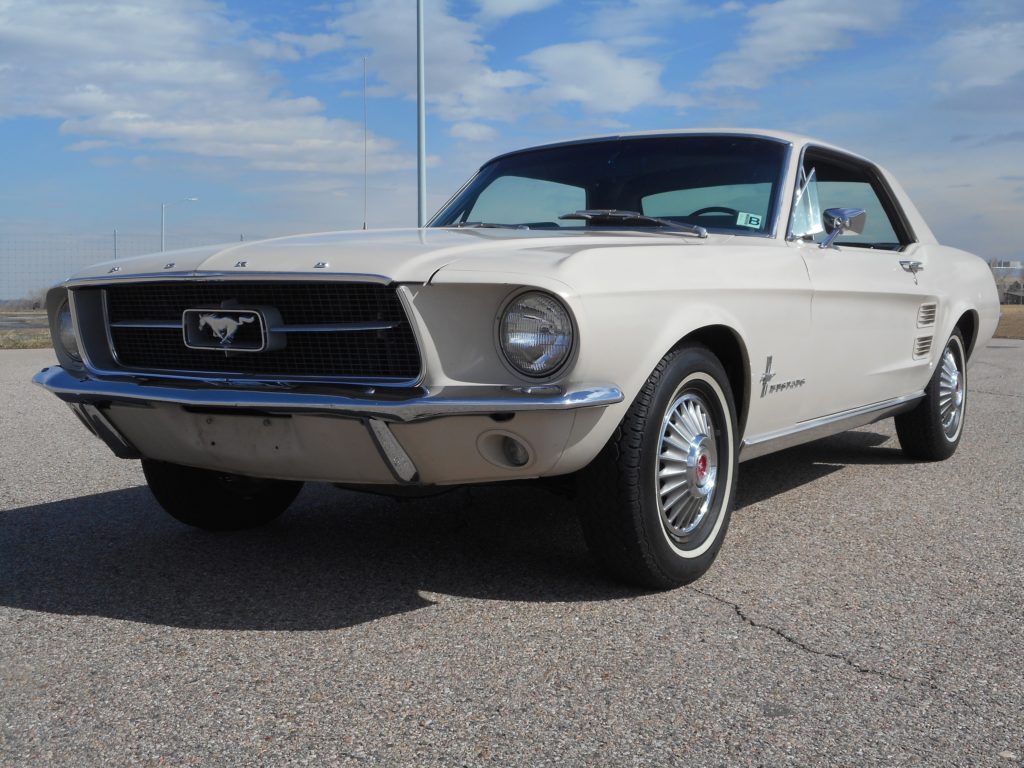 We call this car "Mariam's Mustang" . It was purchased new by Ms. Mariam Wolf on October 21, 1966 at the Ford dealership in Oneonta, NY, just 18 days after it was built at the Metuchen, NJ Ford plant.
This car is an unmolested, very original example Mustang ( VIN# 7T01C117855 – decode sheet in photos below).
It is wearing its original "Pebble Beige" (Color #6) paint. Powered by a 289 200hp 2bbl V8 coupled to a C4 floor shift automatic transmission.
The car has several desirable factory options including In-dash Air Conditioning; Power Front Disc Brakes; Power Steering and an AM Radio (all working). The all original Black Crinkle Vinyl interior (#2A) of the car is in excellent condition.
This car has always been well maintained and is in very good running and driving condition with 57,747 original miles. JUST SOLD – THANK YOU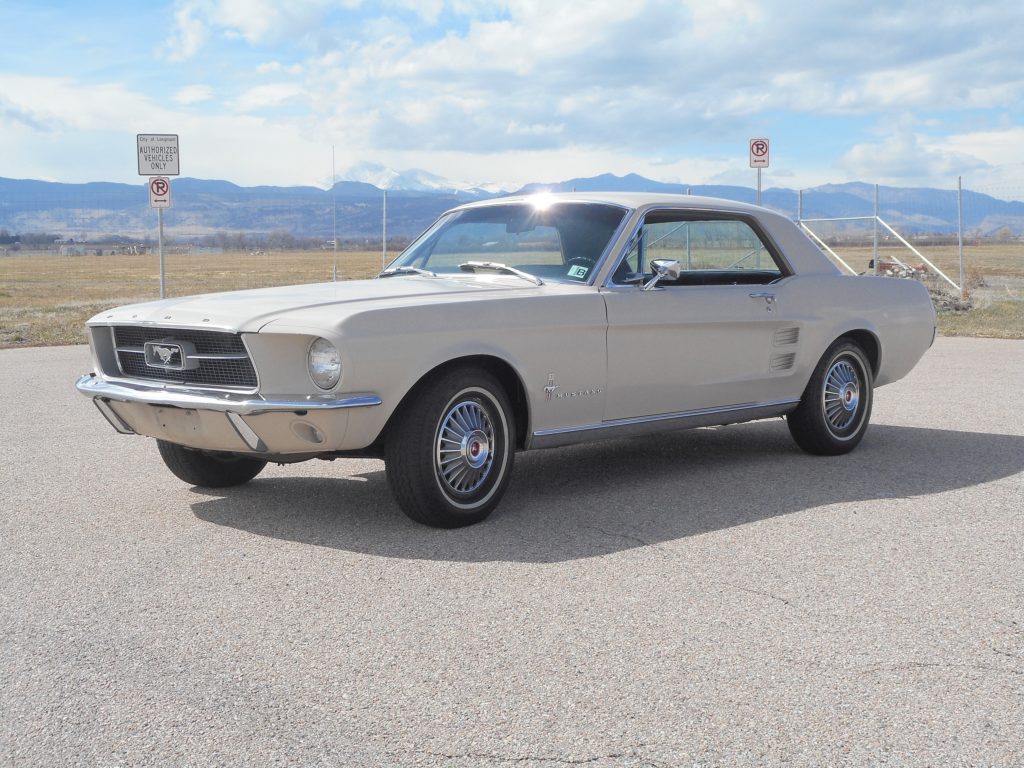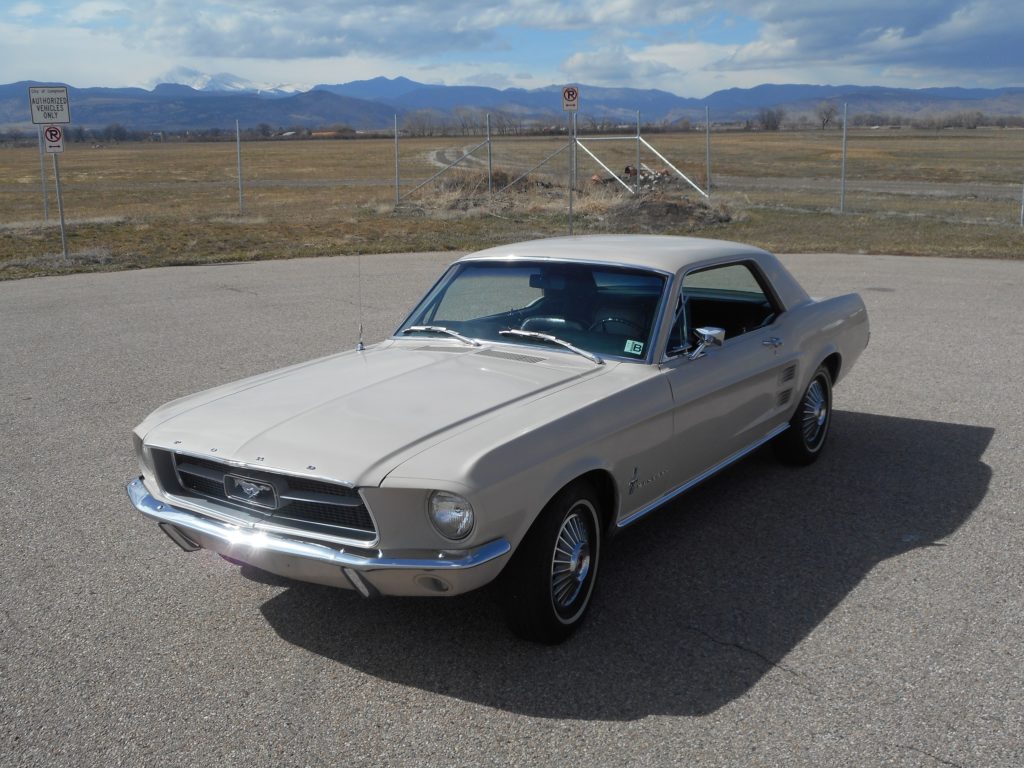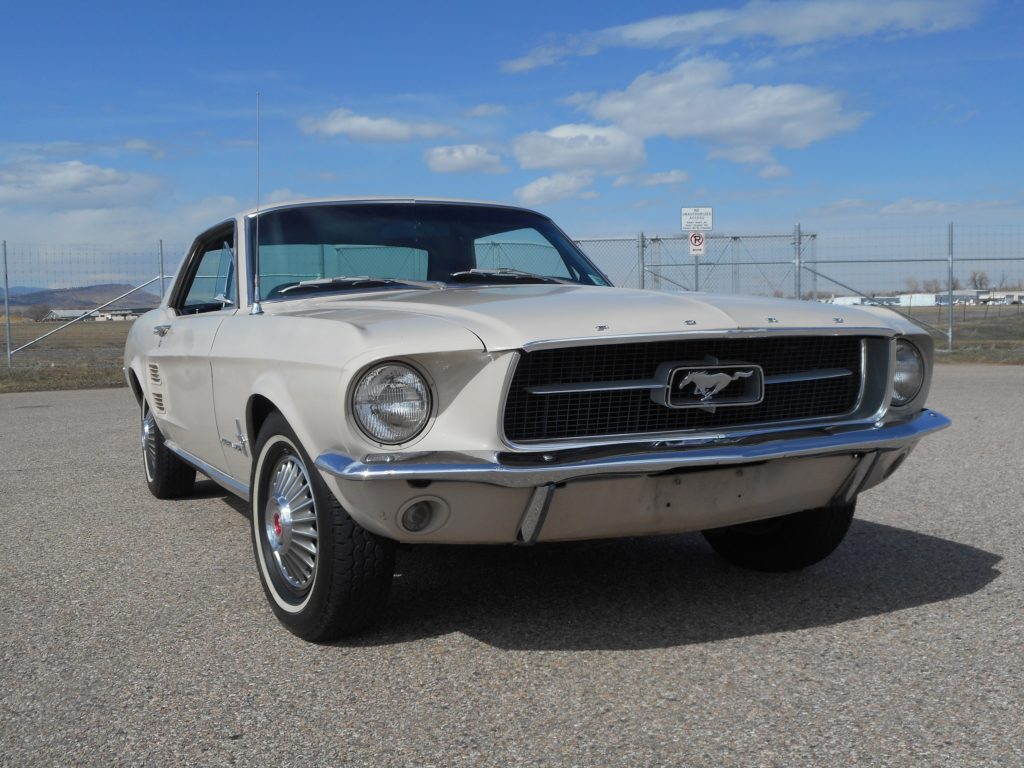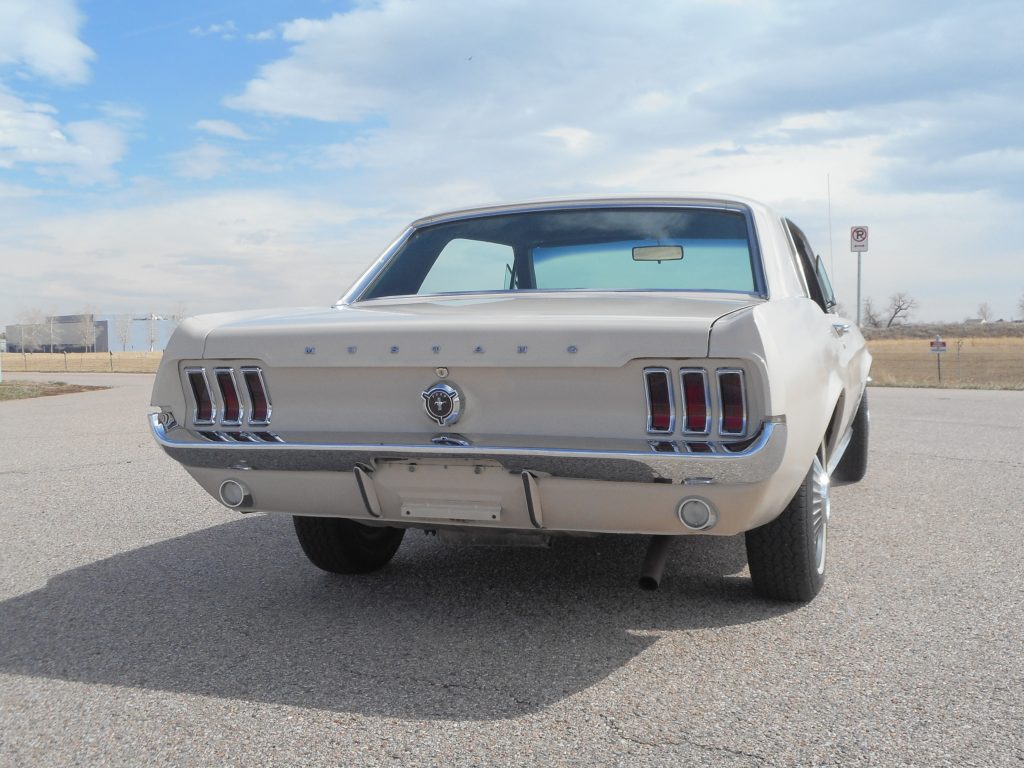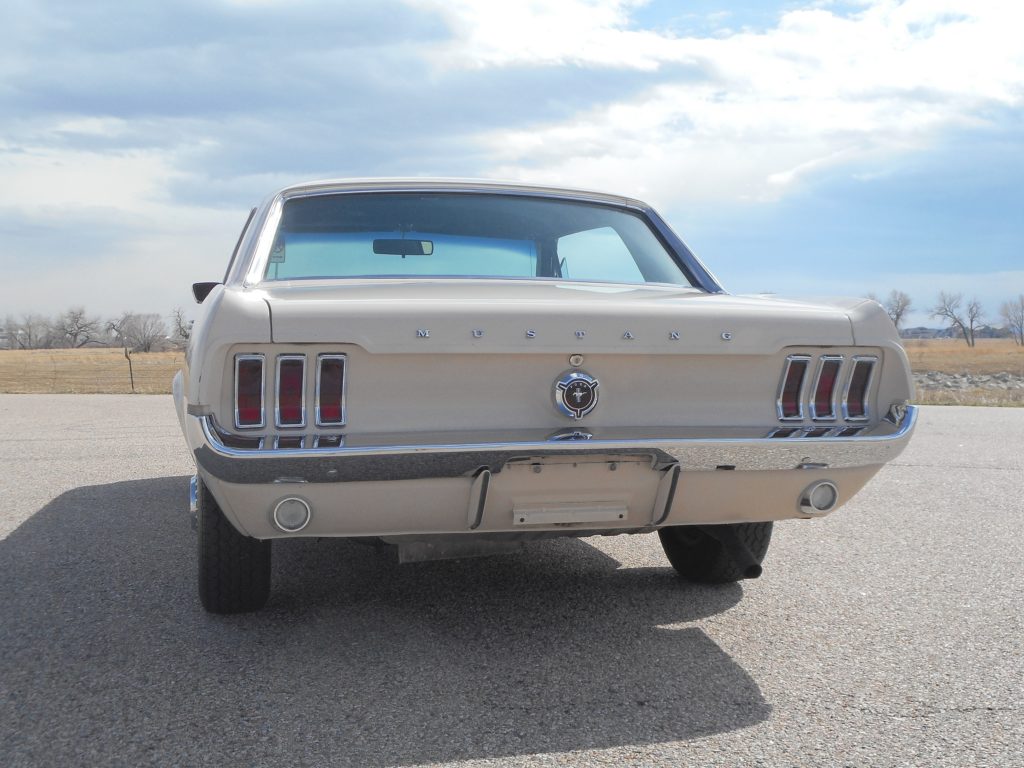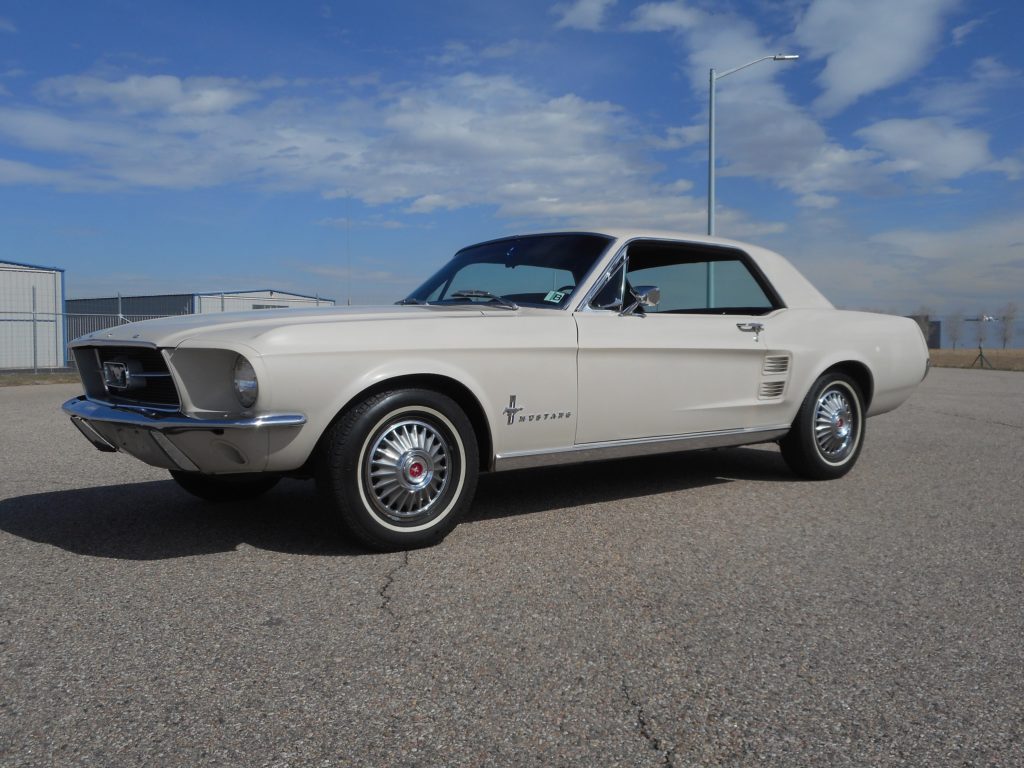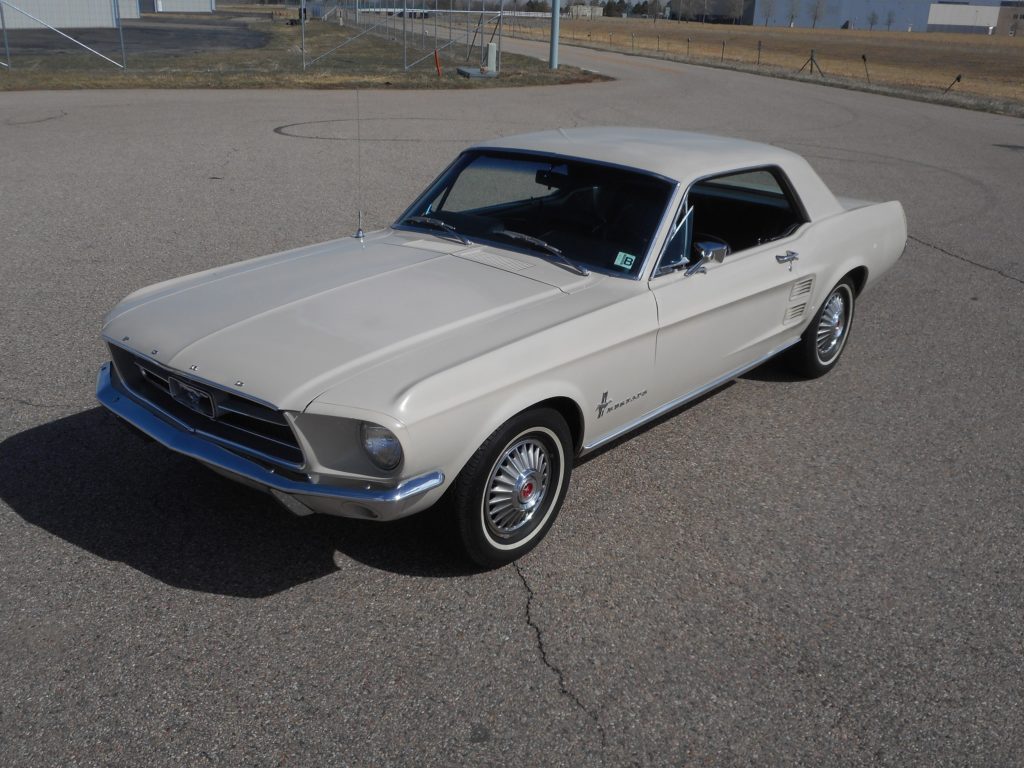 We have complied a spreadsheet from all available service records and receipts (spreadsheet and all records/receipts to come with car). The car has had but 3 owners from new (the second two were neighbors!); a summary is as follows:
Mariam  purchased the car new on 10/21/66 and owned it for 24 years until selling it to her neighbor, Robert K., of Littleton, Colorado in September of 1990 (Mariam moved to Colorado in 1984). During her ownership she obviously kept the car garaged when not driving it (in New York, New Mexico and eventually Colorado). When she sold the car it had 52,171 miles on it. There are records of the dealer services at 12k, 18k, 24k and 30k miles.
Robert owned the car for six years, from September 1990 until selling it to his neighbors Bill & Elaine on August 15, 1996 in Colorado Springs, CO (Robert moved to the Springs in 1991); the car had 52,420 miles on it when he sold it.
Bill and Elaine of Colorado Springs have owned the car for the past 21 + years; and the mileage is now 57,747 miles. They used the car as an occasional "Sunday driver", putting just over 5,000 miles on it during this time; mainly it has been garaged.
The car was recently serviced to have it in good running condition and made the 115 mile trip from Colorado Springs to Lyons without any issues. It is an all matching numbers car with its original drivetrain intact (never removed for service).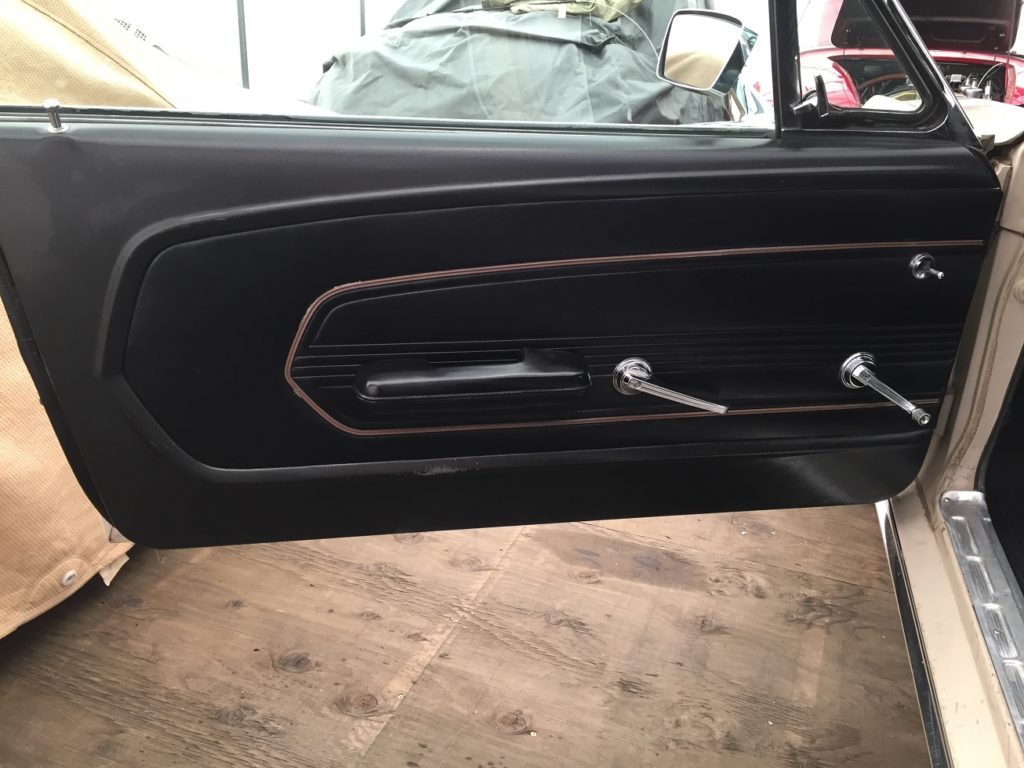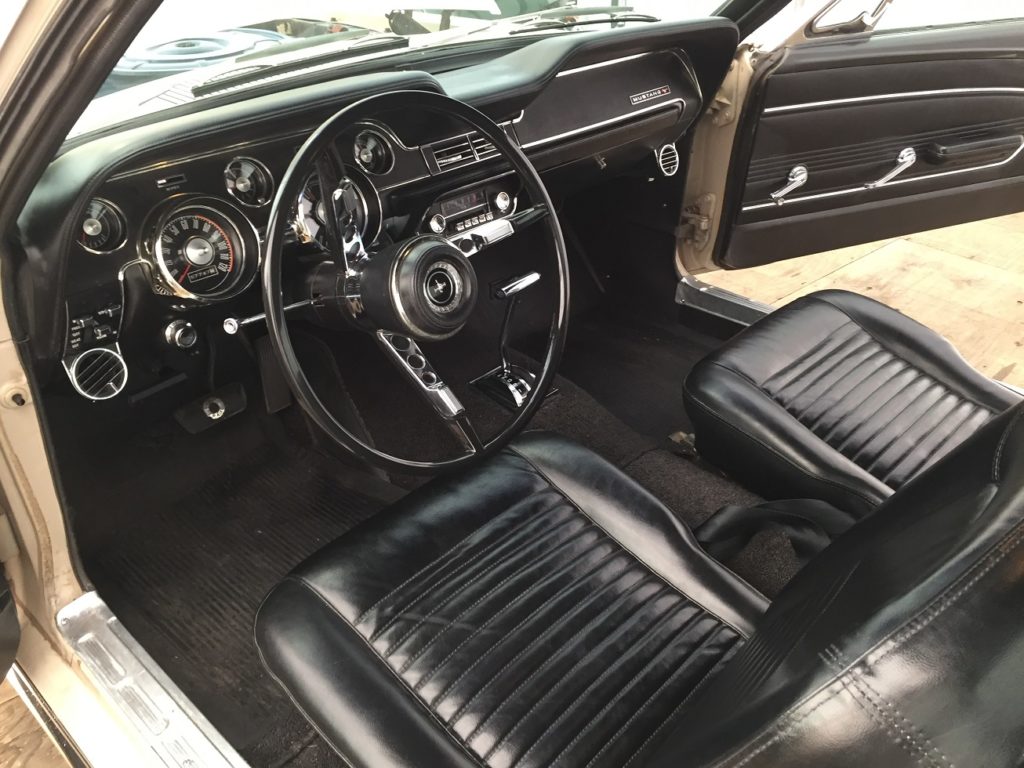 Interior in like new condition with exception of small wear spots in original carpet beneath Mustang floor mats. Note vents (4) for in-dash AC;  controls and compressor working but could use freon re-charge to make it colder.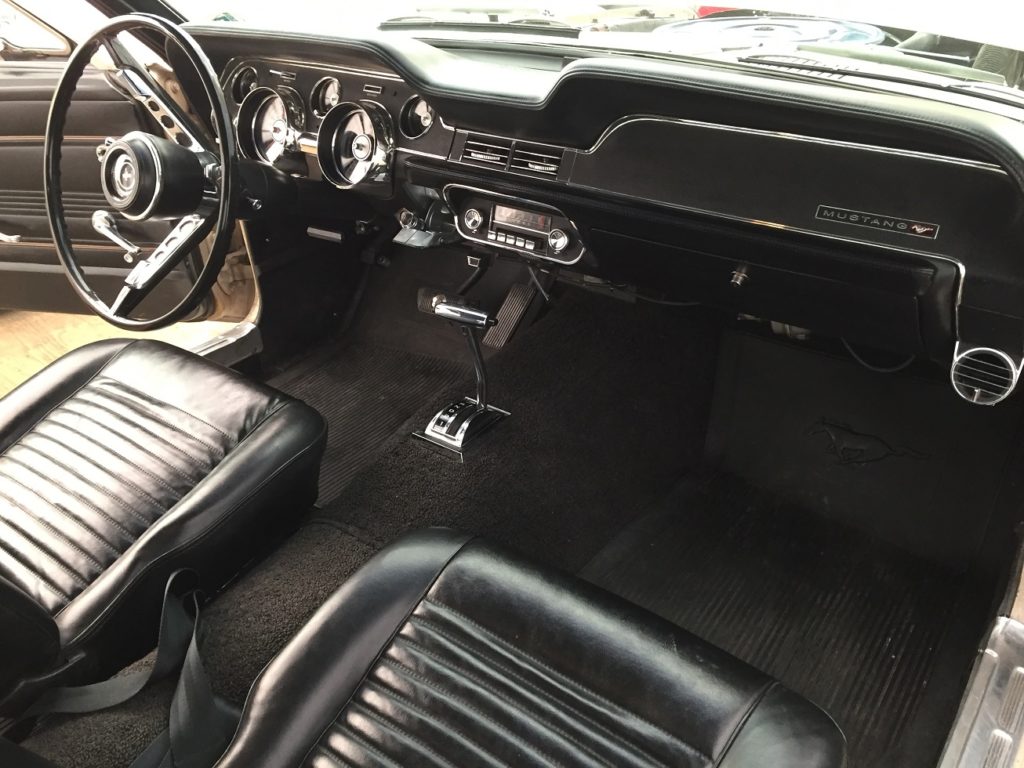 All gauges, horn, wipers, lights working with exception of fuel gauge and clock.
Odometer showing original mileage.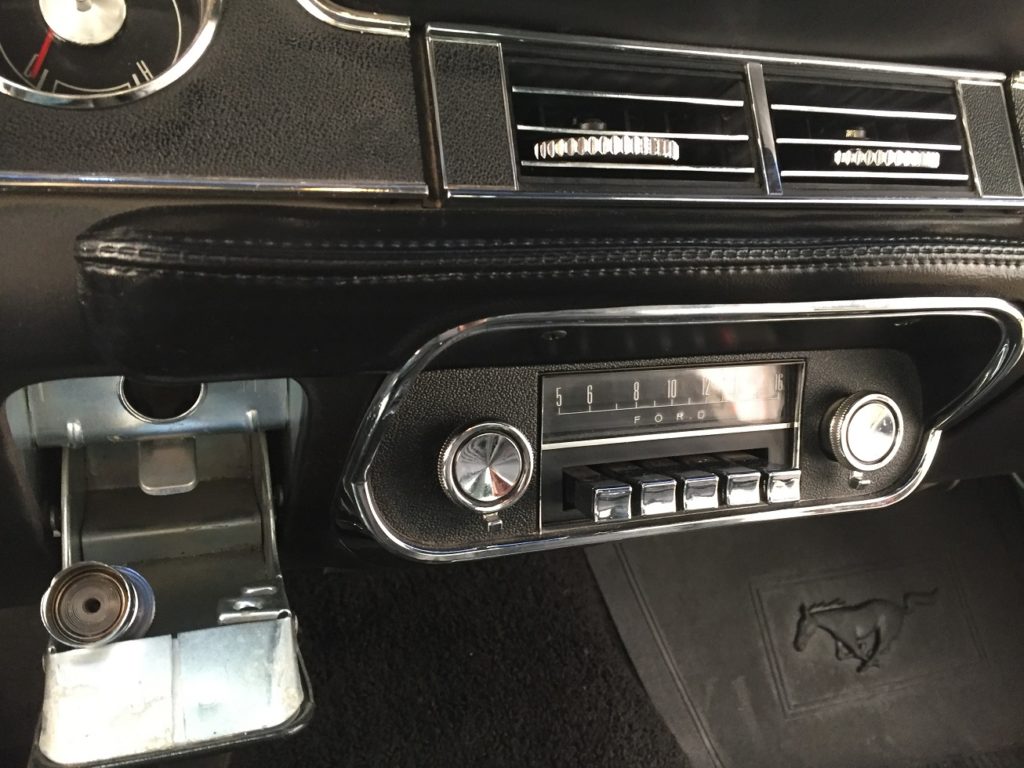 Cigarette lighter and ashtray never used. Original AM radio works fine.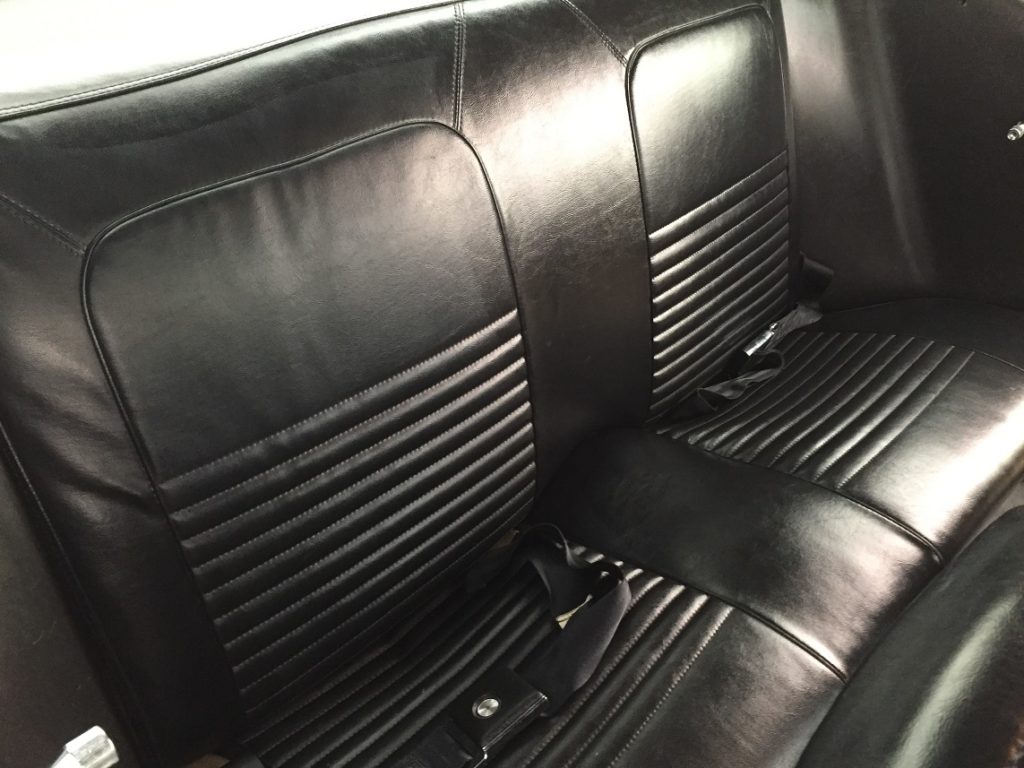 Rear seats showing little use.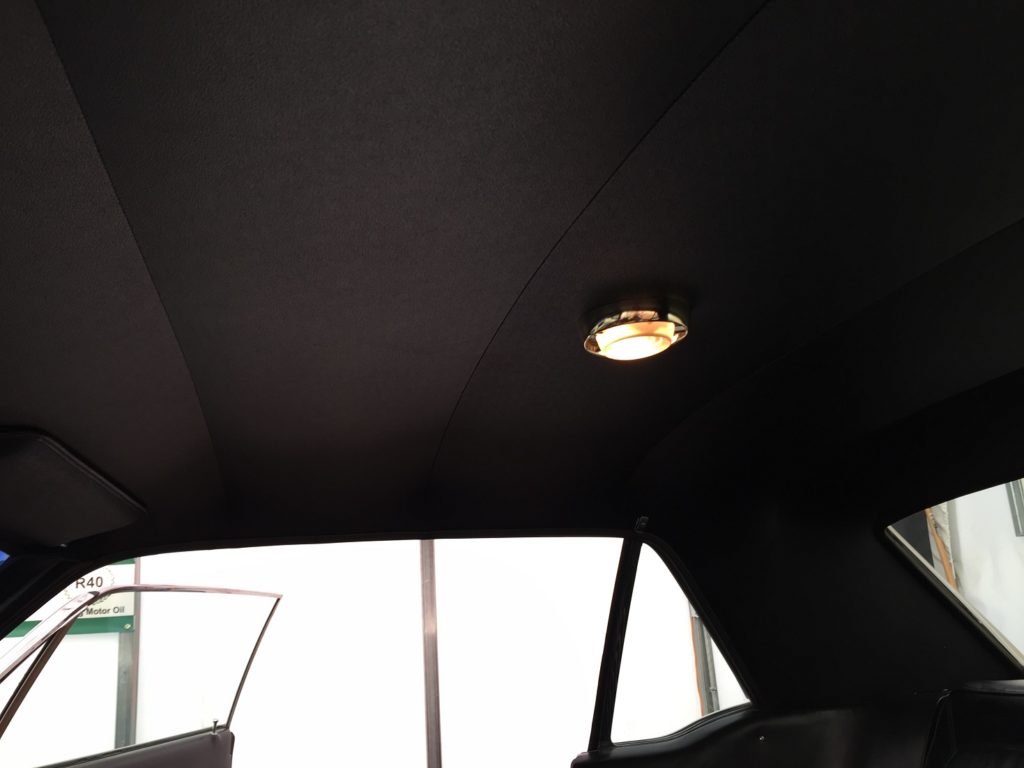 Excellent headliner; working dome light.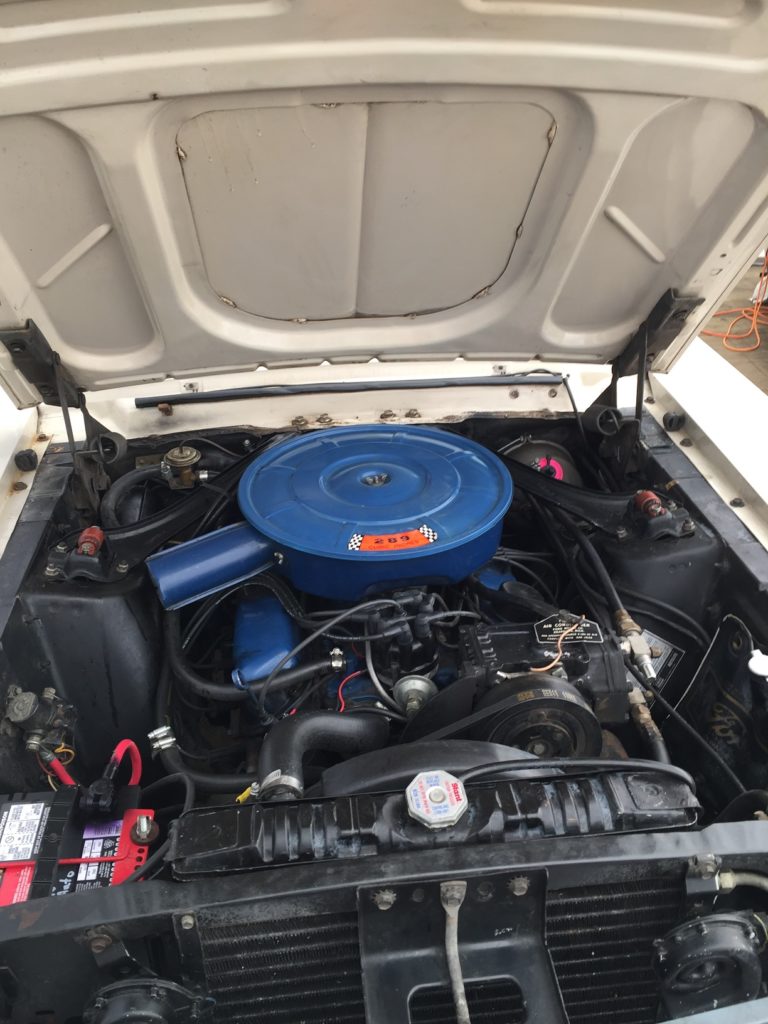 Engine runs smoothly; quietly; no noises; no smoke. New correct size/type battery 1/31/18.
Detail of very original engine compartment.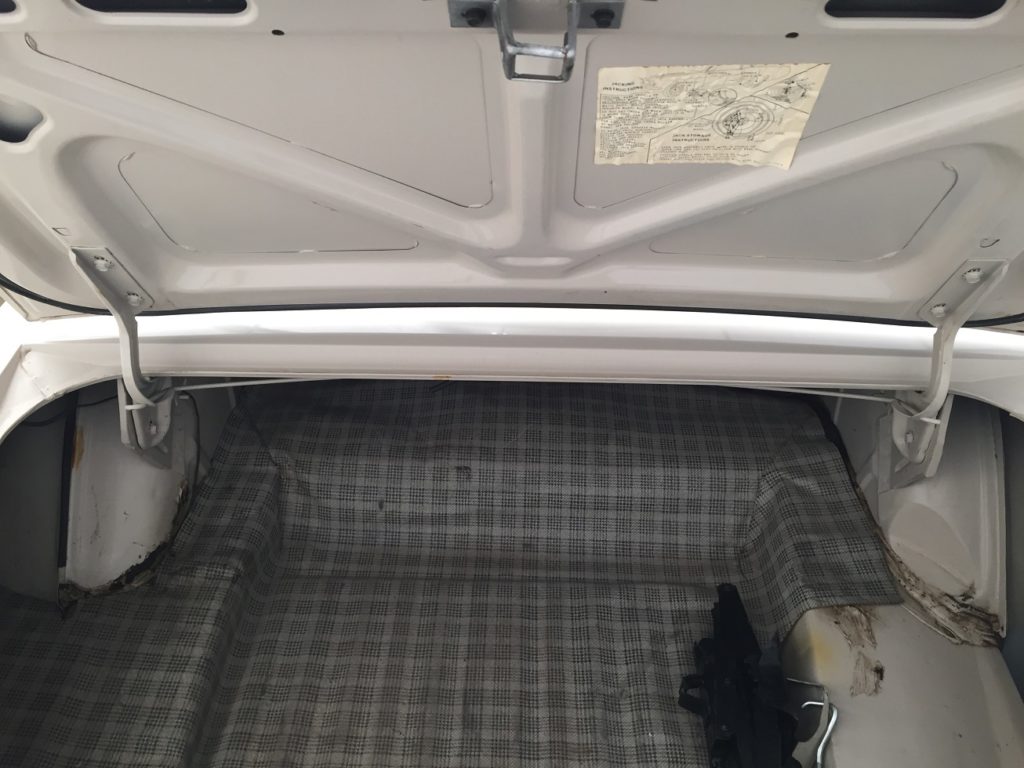 Original plaid vinyl trunk liner and jack.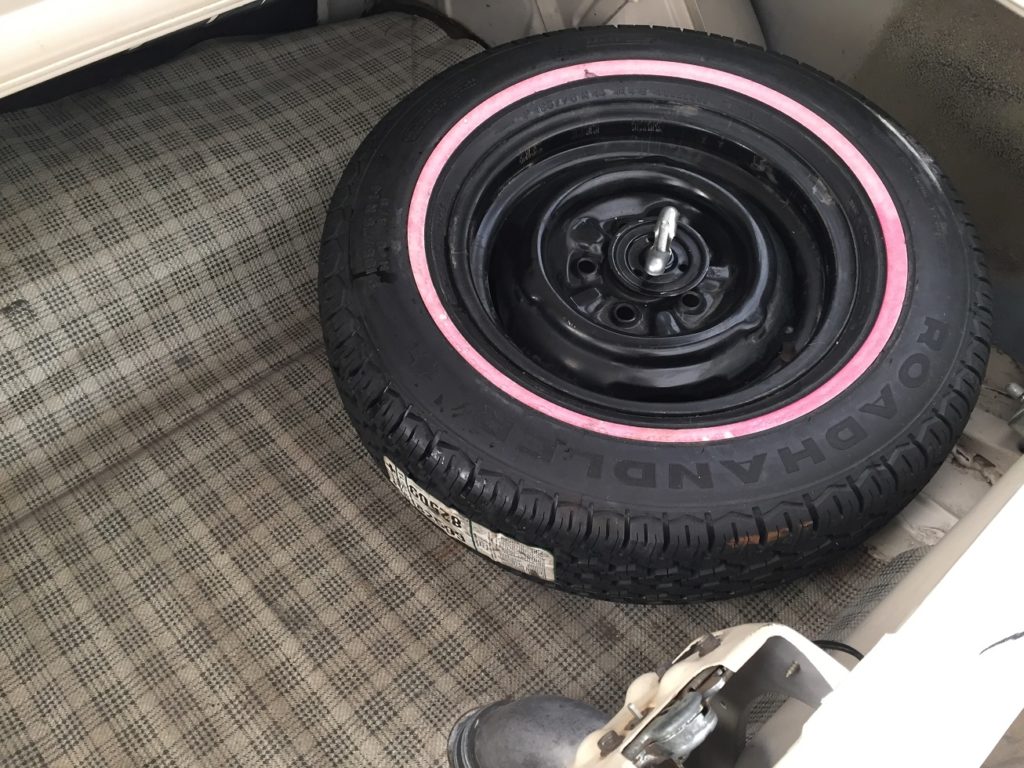 New matching spare tire from Sears Roebuck.
Jacking instructions sticker on inside of trunk lid above spare.
Door plate.
Under hood stampings and plates.
Decode sheet of VIN #.
Dealer packet for Owners Manual with Ms. Wolf's name and VIN# of car.
Owners Manual; inserts.
Inside owners manual showing delivery date October 21, 1966. Key number; VIN or Warranty #; Ms. Wolf's name and address; signed by President of Oneonta Ford Dealership; Oneonta, NY.
Dealer Warranty Service records.
Other packets in glove compartment.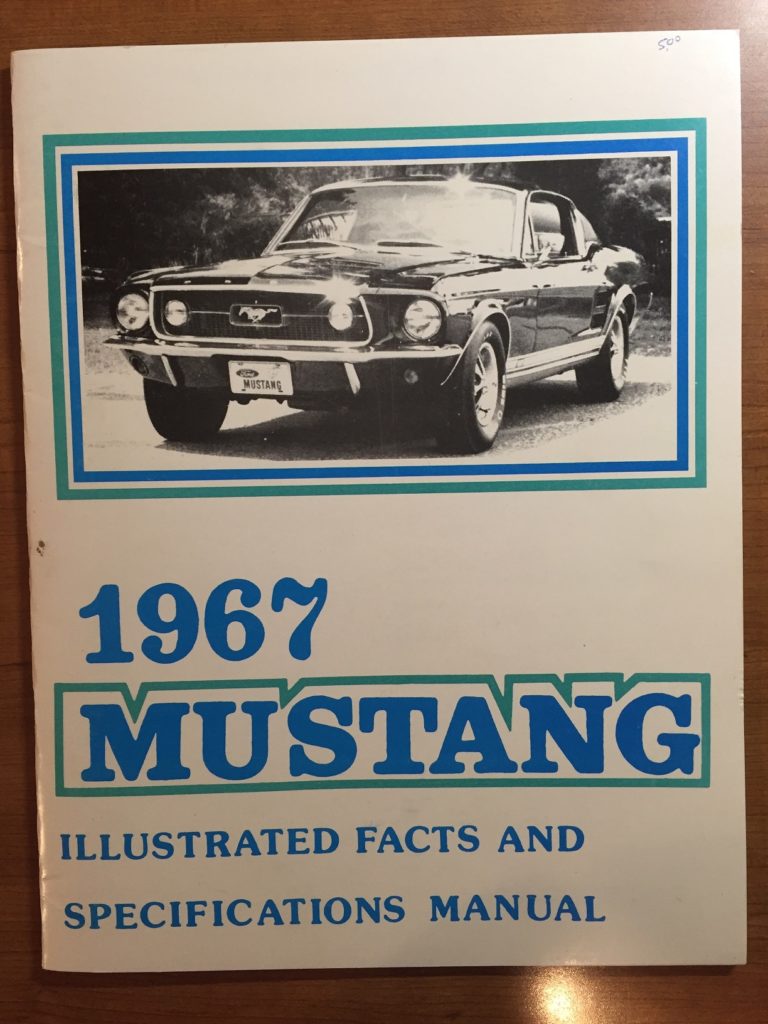 Wheel covers and narrow line white wall tires all in good shape.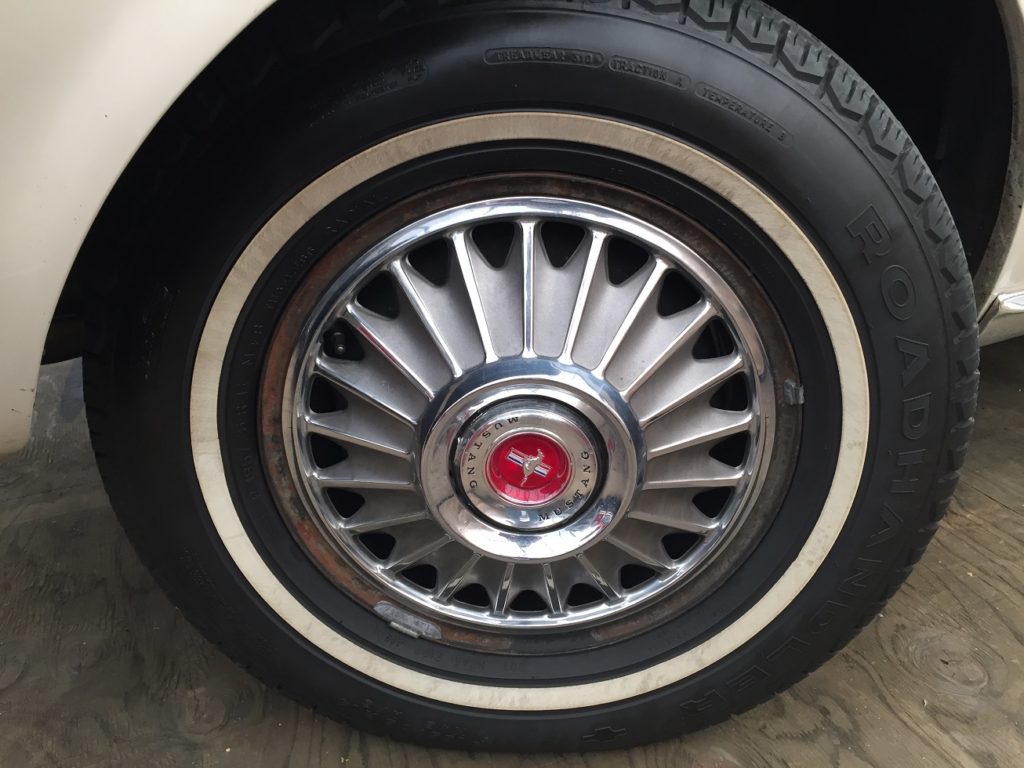 We understand that Ms. Wolf quit driving due to her age and when she inadvertently clipped the sign at her beauty parlor (!).
This caused a small crease on the edge of the right front fender and a larger crease on the right door. See photos below; there is a hint of primer showing through at the door crease.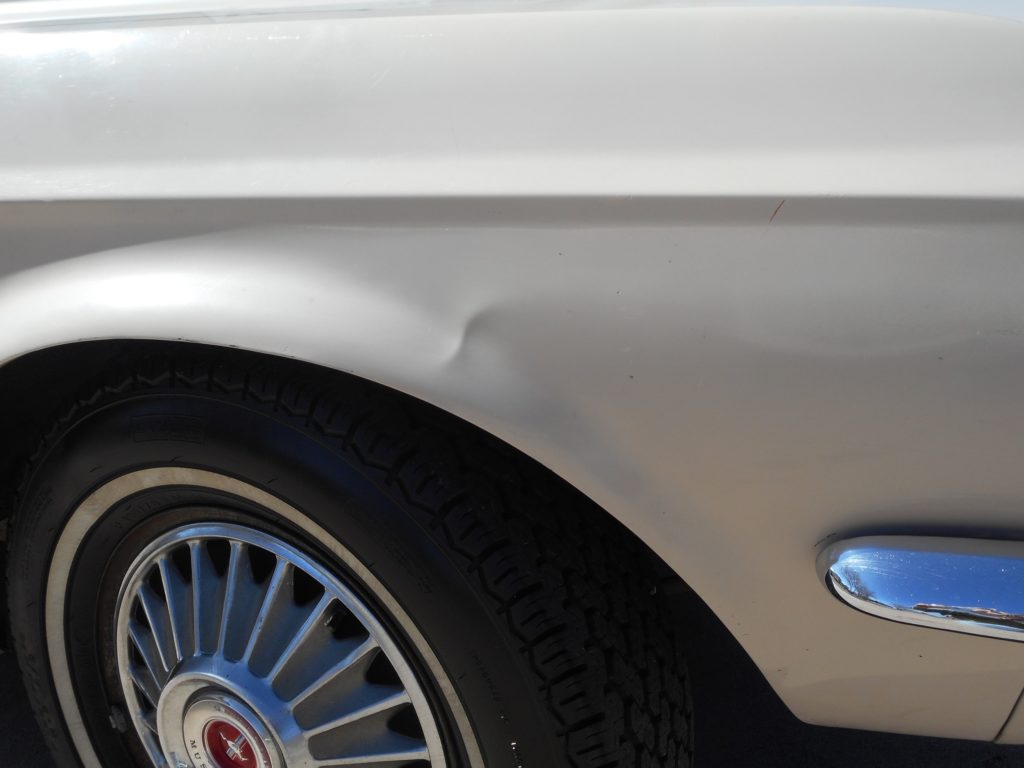 Crease in right front fender.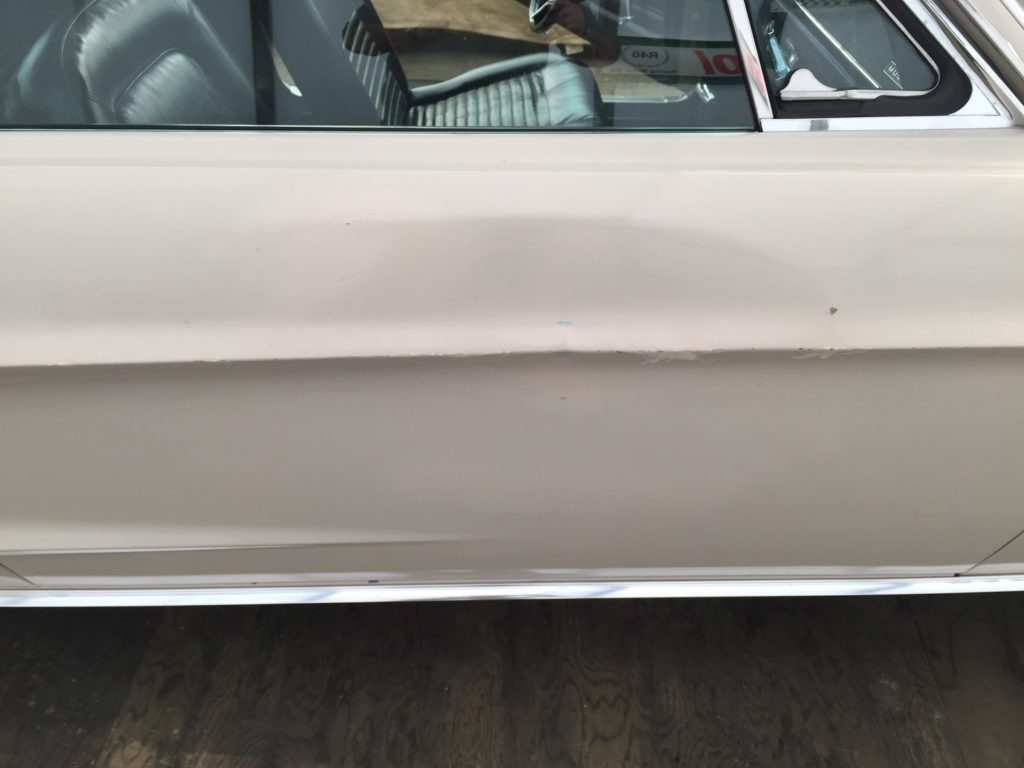 Crease in right door.
There are also a couple other spots on the body of the car; other than these 4 spots and a small ding in the top left side grille surround trim we find the car to be very straight and rust free.
Ding on left rear quarter panel; poorly touched up.
Rust spots, bubbling in paint behind right rear wheel; not rusted through.
The car is very clean and rust free underneath:
Left front.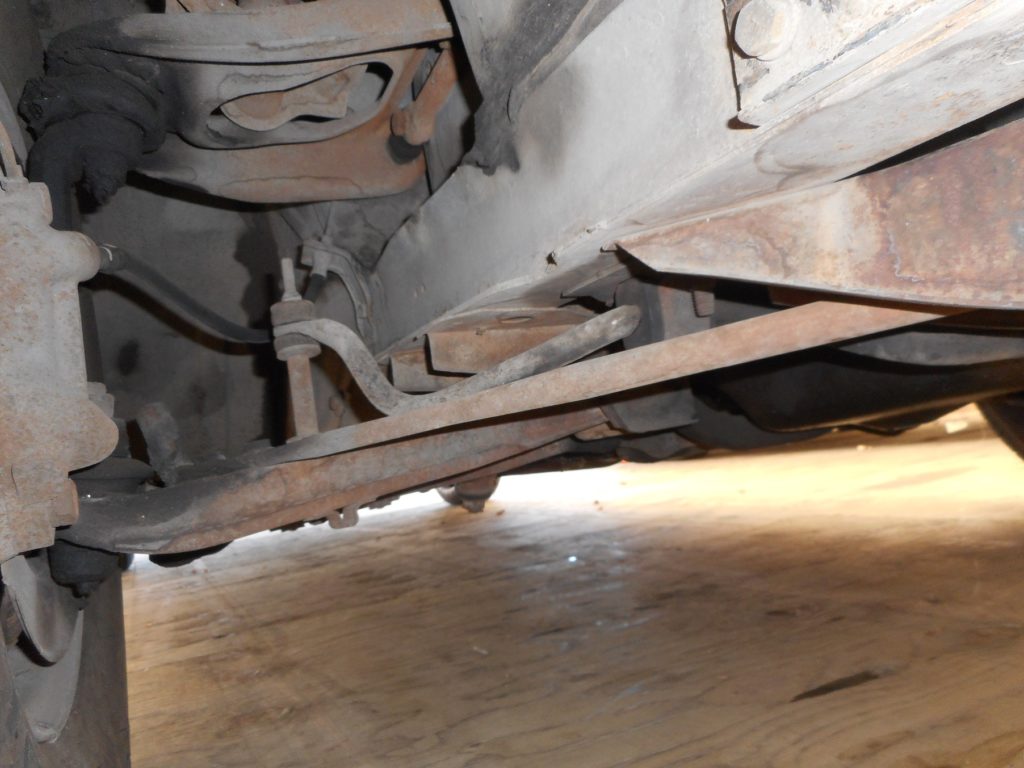 Right Front.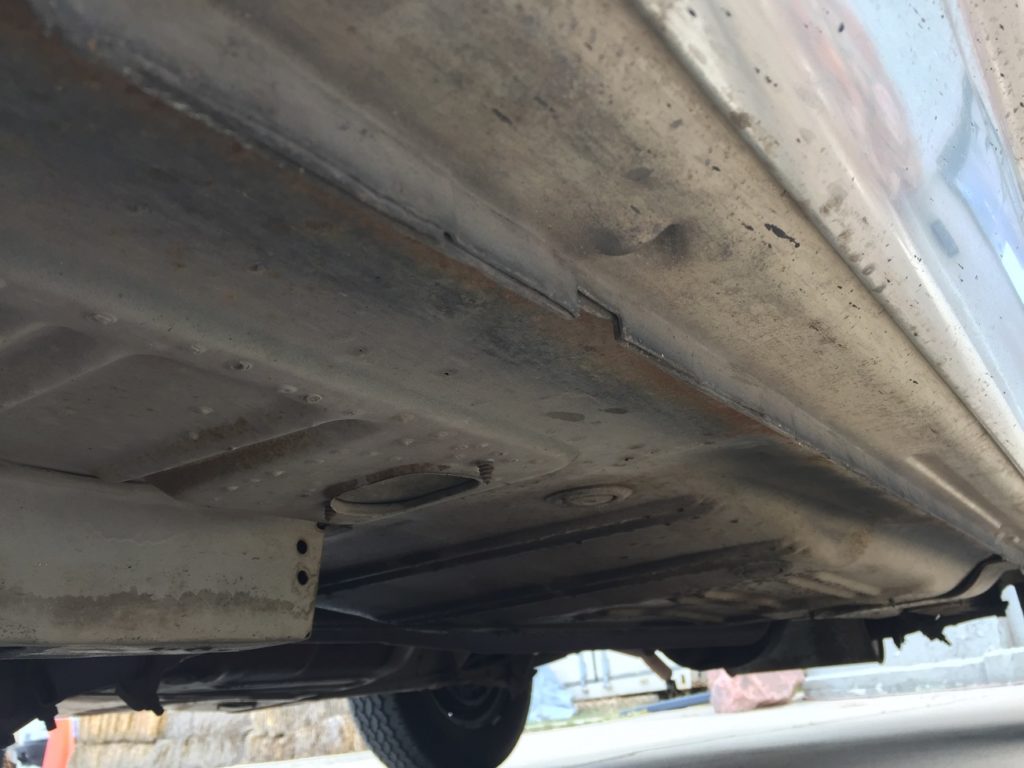 Left Side.
Right Side.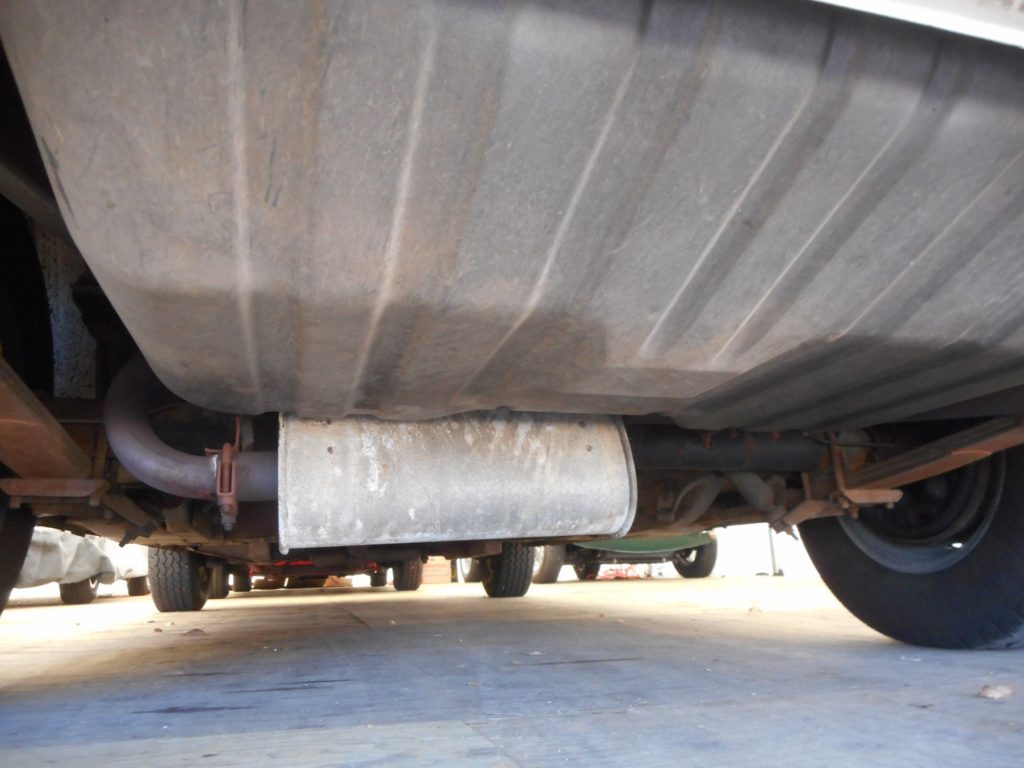 Rear, muffler and fuel tank.
Distinctive Mustang badging found on both front quarter panels.