1967 Porsche 912 Five Speed Coupe For Sale. This is Porsche # 462950; built June 14, 1967. It is finished in its original color combination of Light Ivory  (#6604) with Black Leatherette Interior.  As verified by the COA from Porsche included with the car, it is a matching numbers car with its original engine and transmission.
This 912 is very well sorted and tuned. It is an absolute pleasure to drive! One may experience how well balanced these cars are and how much fun they are when driven at speed; comfortably and safely.
Having owned an early 912 myself for many years, I can say that it is quite satisfying and fun to drive these cars near their limits on daily roads. The proportions and lines of these early short wheel base cars are very pure and look and feel just right too.
I believe that Porsche enthusiast Jerry Seinfeld summed up the 912 nicely in just five words: "Lighter, more agile, cooler image".
 JUST SOLD – THANK YOU
Straight body, rust free Colorado car.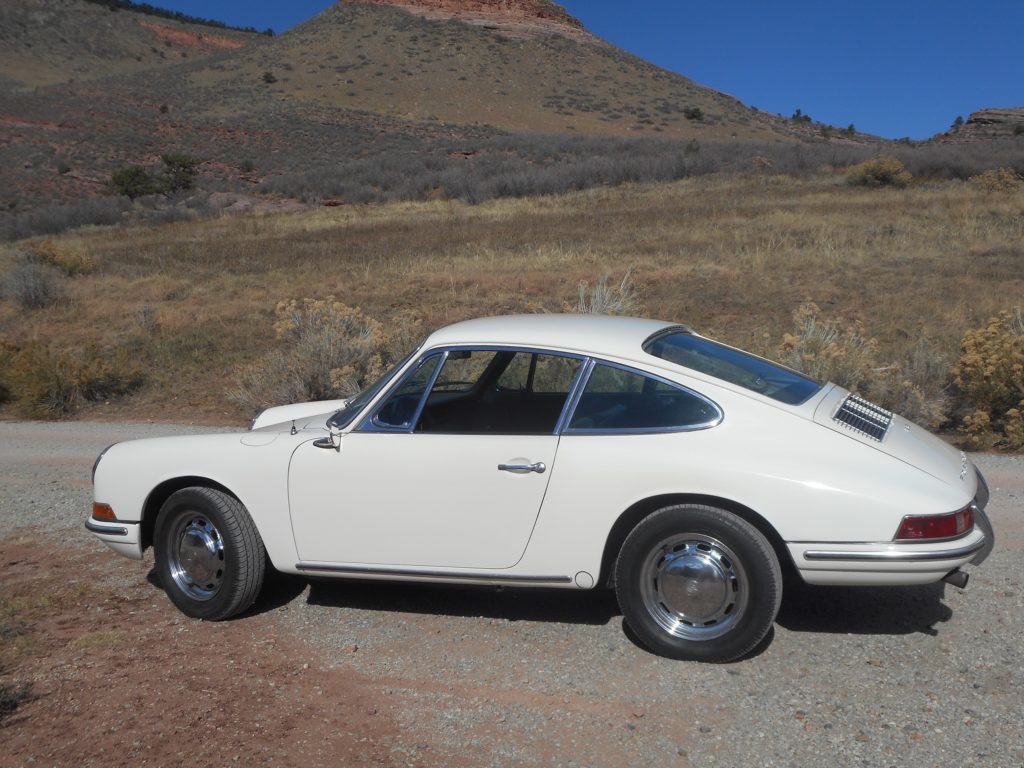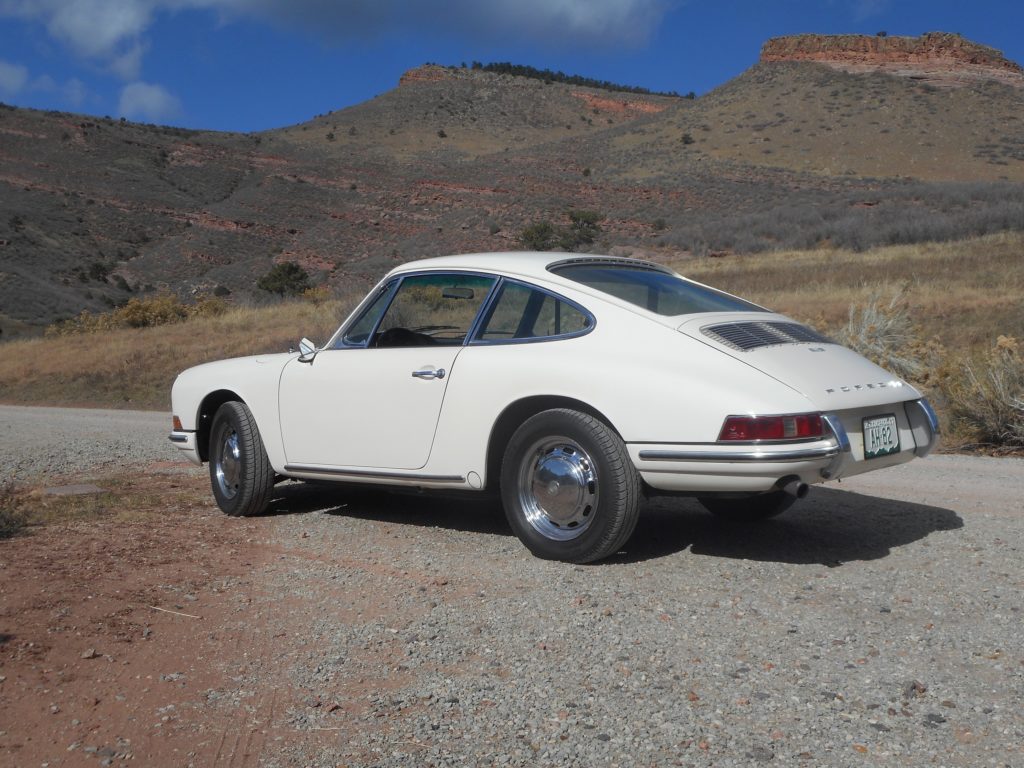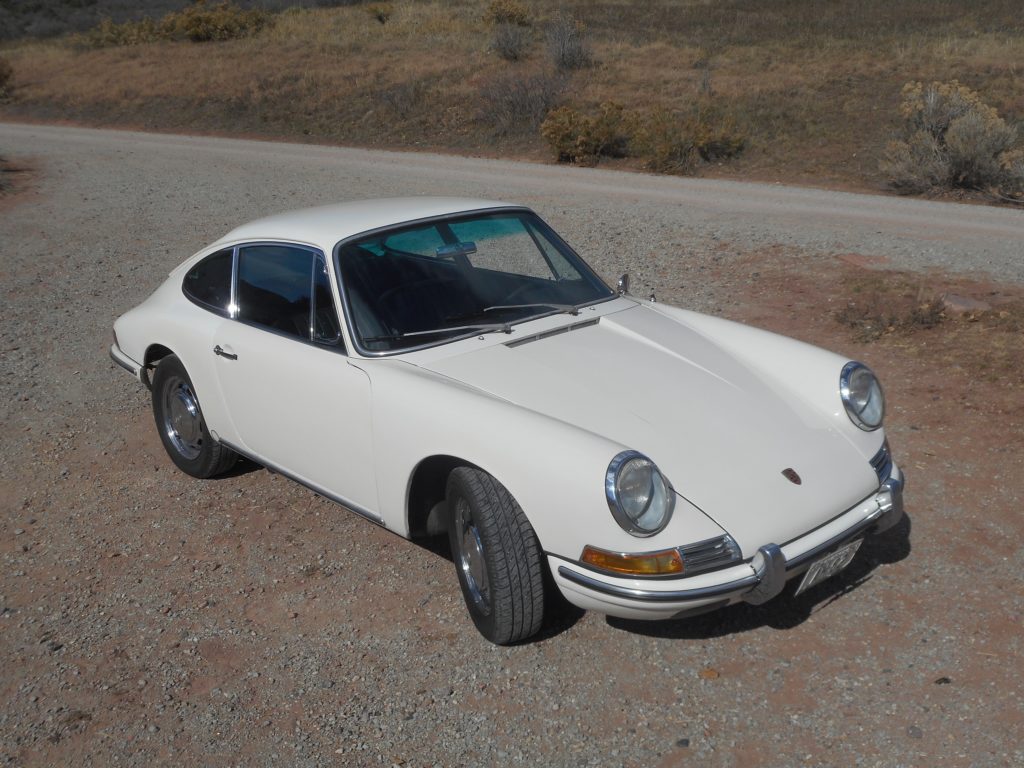 The short wheel based cars were built from 1965 through 1967 with just 20,263 produced world wide. Given these low production numbers and how the car engages your senses while driving, they have justifiably become very desirable cars. Their classic and well balanced lines are considered to be the most attractive of the 901/902 body style Porsches, being the first and "purest" of this infamous and timeless Porsche design.
The car is believed to be a local, 3 owner, car from new; originally sold by Phil Winslow Porsche in Colorado Springs, CO.. It was recently serviced at one of our area's premier Porsche shops and there are service records with the car dating back nearly 25 years.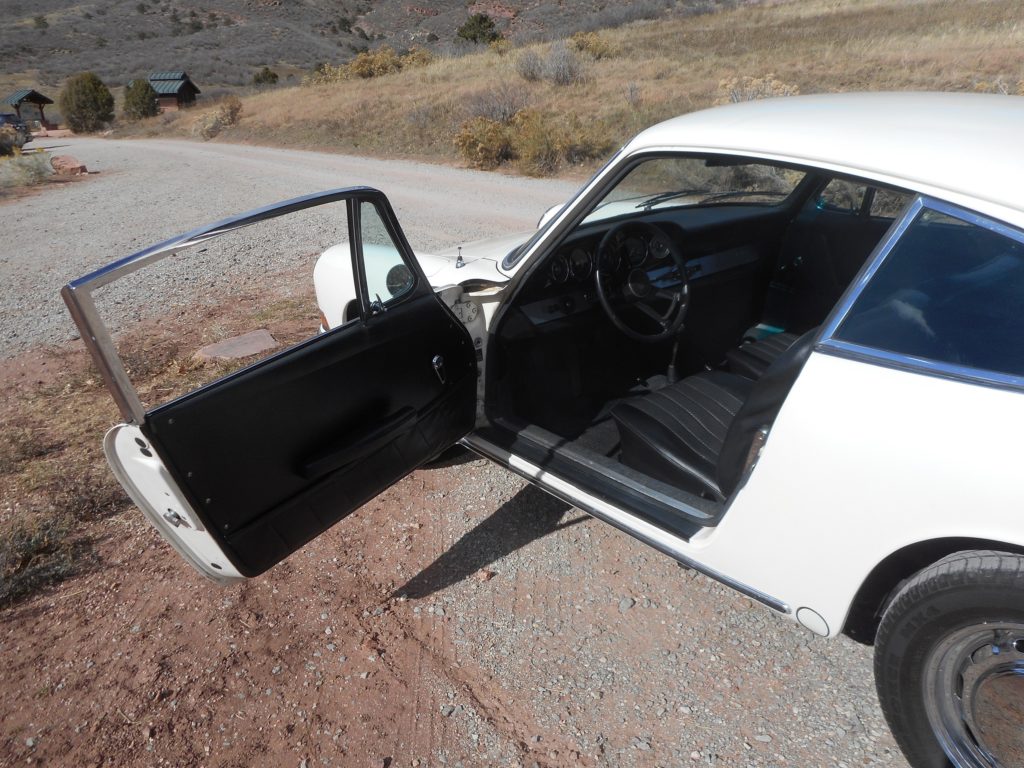 The black leatherette interior upholstery is in excellent condition; no rips, tears in seats or door panels. .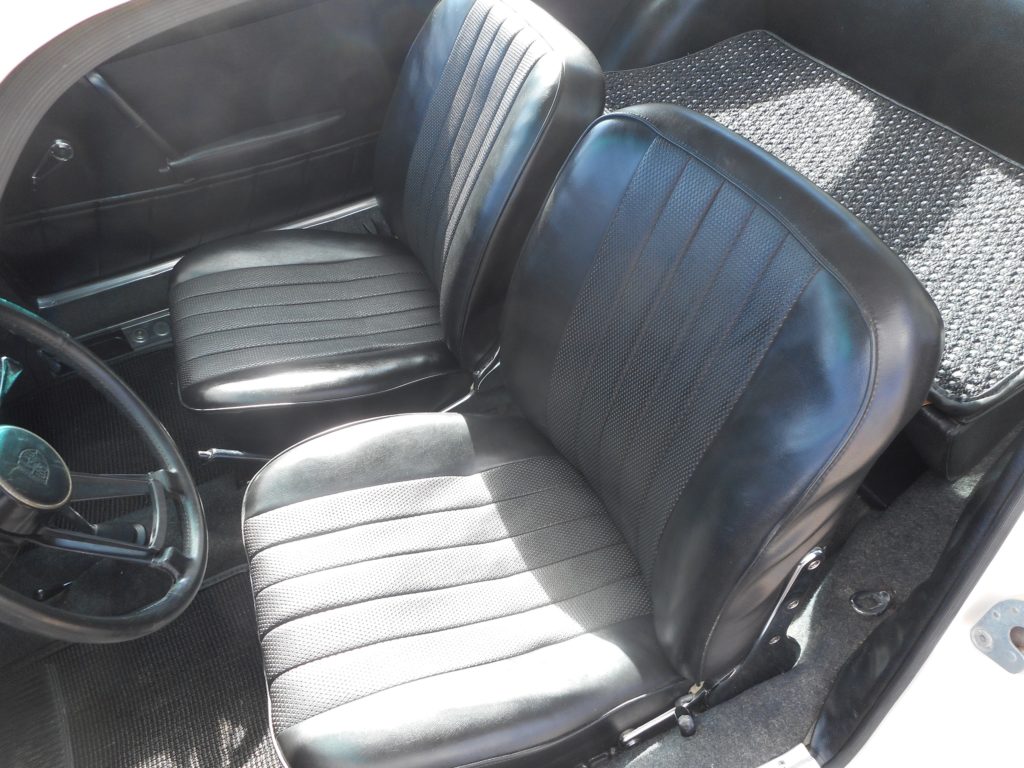 Both interior sills and door panels in very good condition.
Car has been re-carpeted at some point; has matching front floor mats.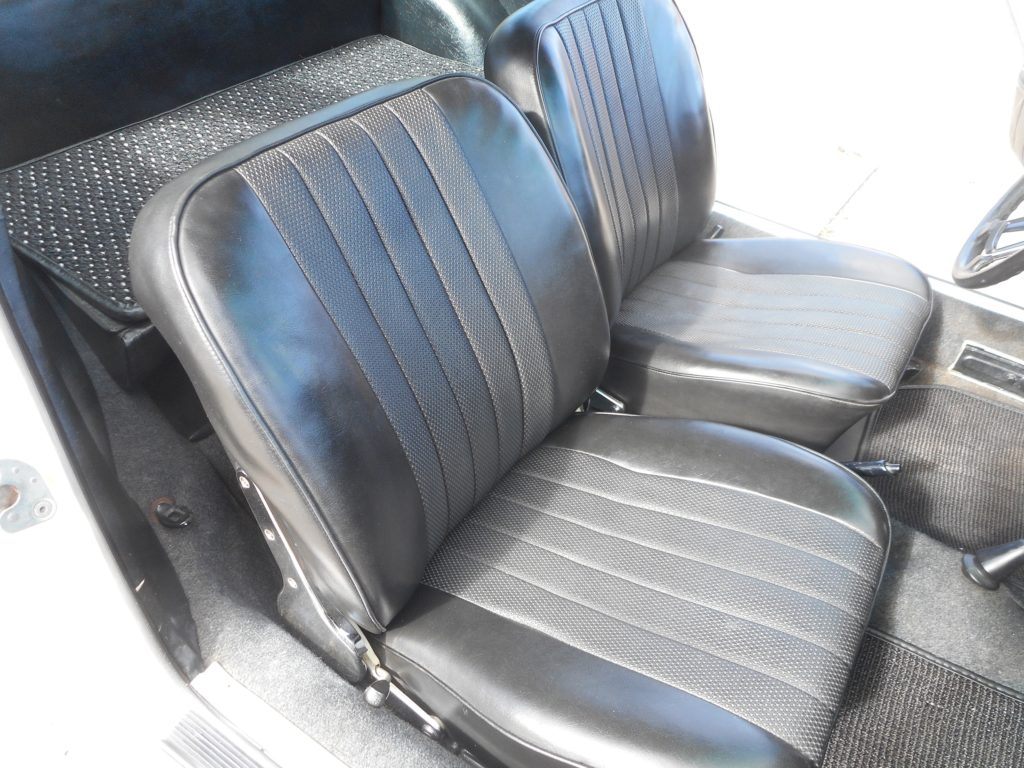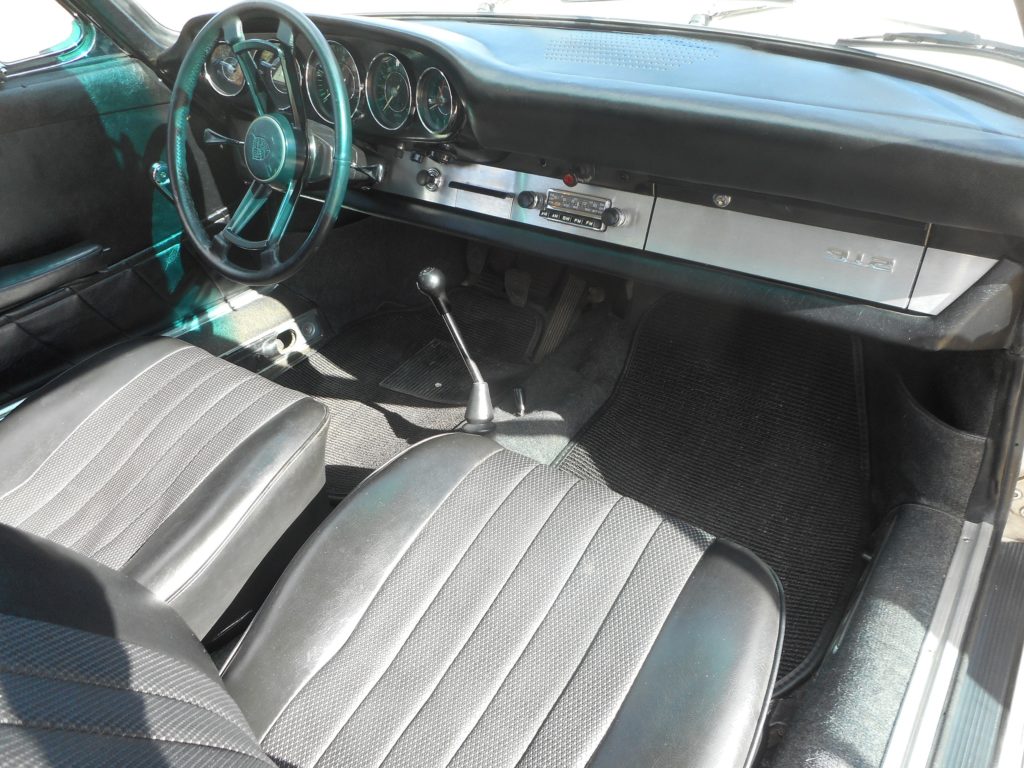 Dash is blem and crack free.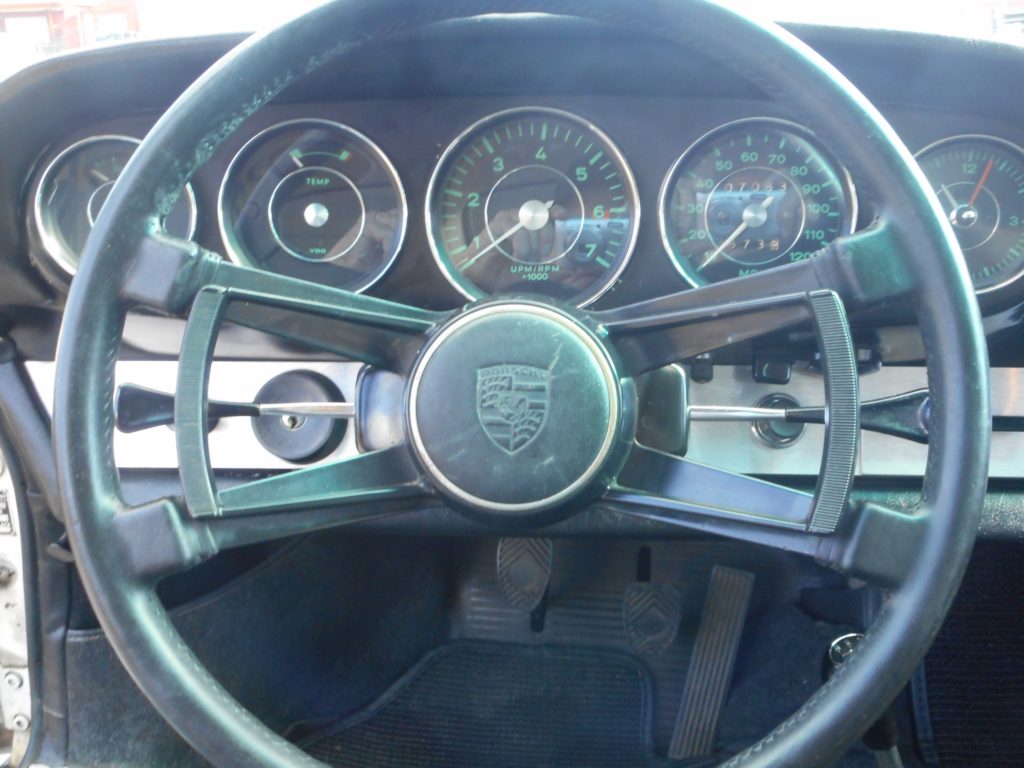 Five gauge dash; all gauges working with the exception of the clock which works intermittently. All lights, including both interior lights, horn, wipers, electrical working fine.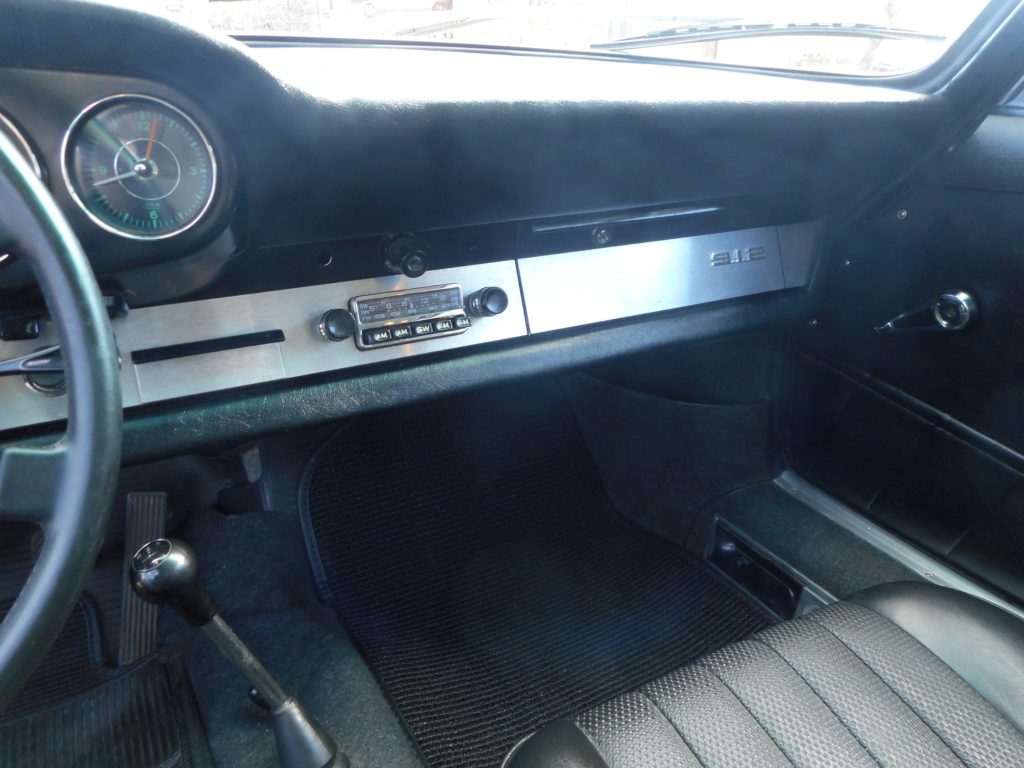 Original AM/SW/FM Blaupunkt radio but not working/have not diagnosed. Note hole in dash above left radio knob is for optional fog lamp switch (lamps/switch not on car).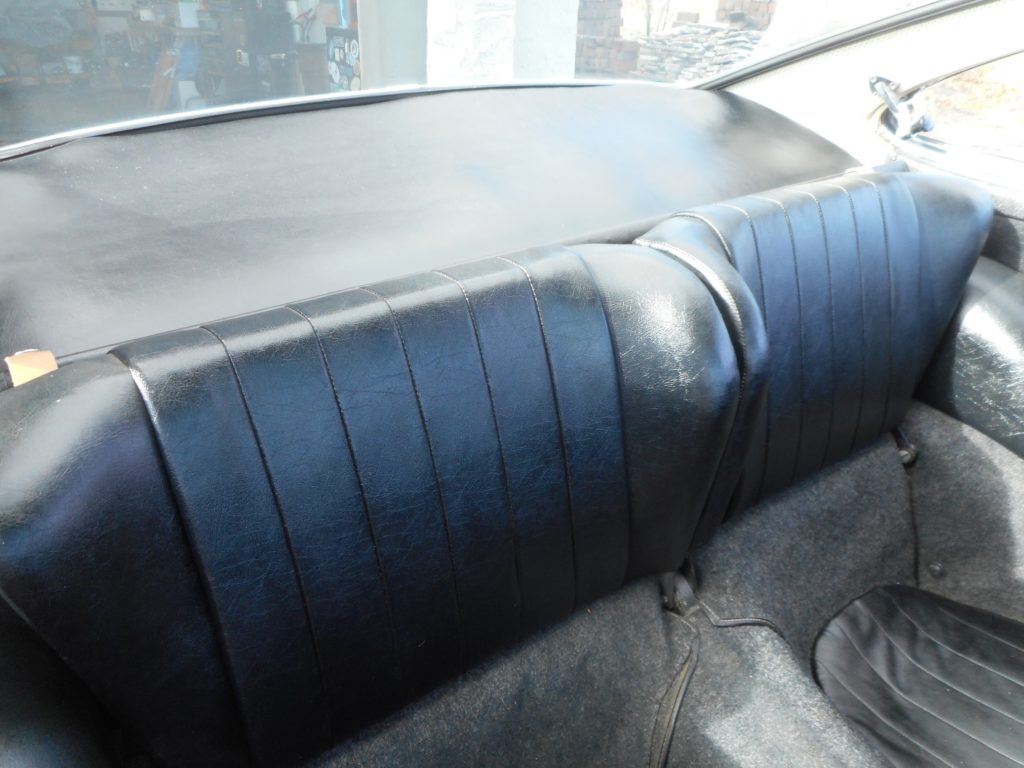 Rear seats in up position; held in place by correct leather strap retainers. Rear seat backs and bottoms also in excellent condition however we did find a small burn hole in the carpeting between the seats.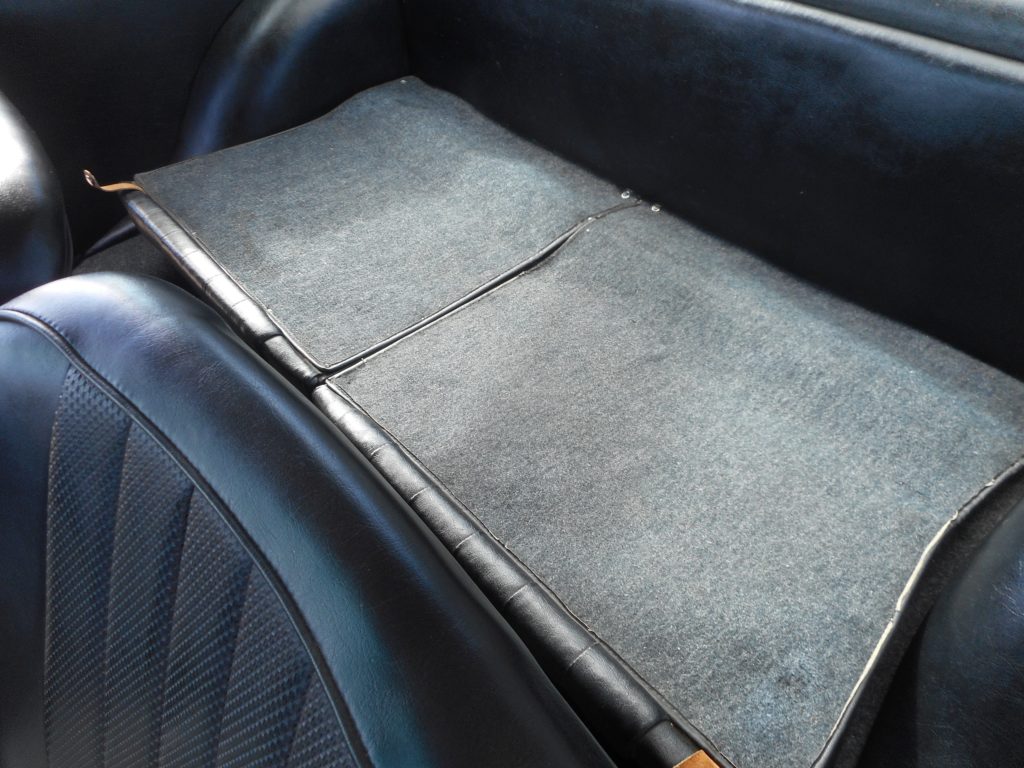 Rear seat backs folded down for shelf.
Coco mat cover on shelf to protect carpeting on rear seat backs.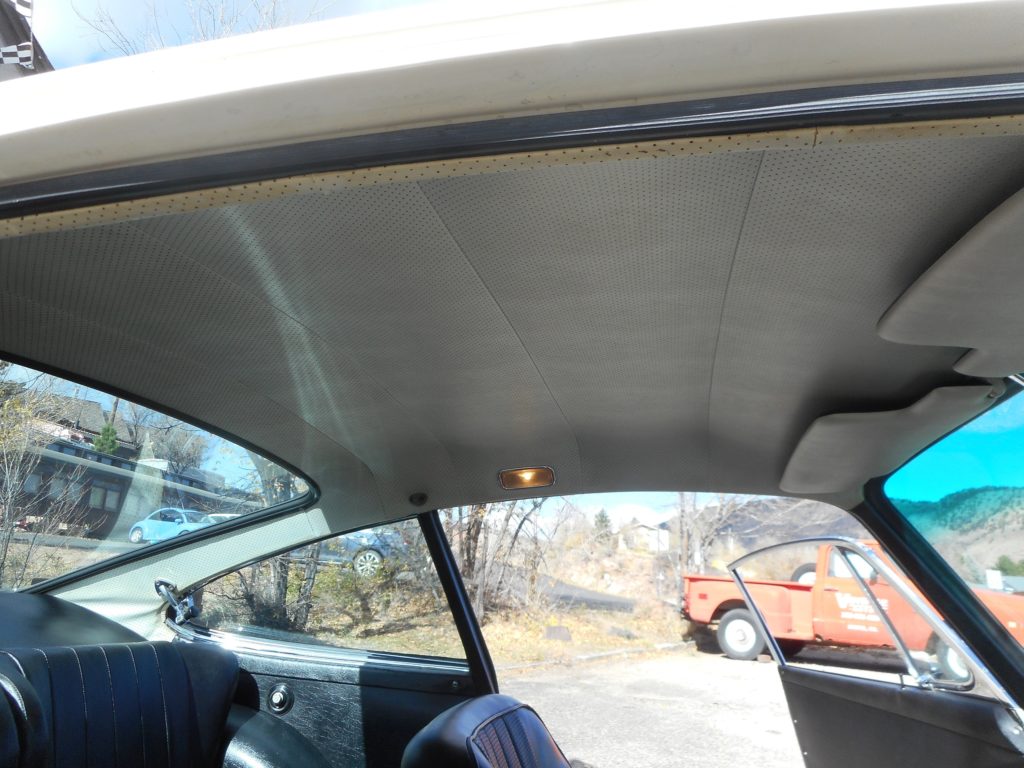 Original headliner and visors in very good condition with exception of some yellowing/discoloration at side edges and blem in edge above right rear quarter window.
All glass in car with exception of windshield is the original Sekurit glass in good condition. All rubber moldings around glass very good.
Front trunk carpet; red top Optima battery.
Trunk carpet removed. Complete spare chrome steel wheel, hubcap, tire. Tires on car are Michelin MX4 All season radials (185/65/R15).
Spare removed; note original Bilstein jack. Trunk floor solid, not rusty.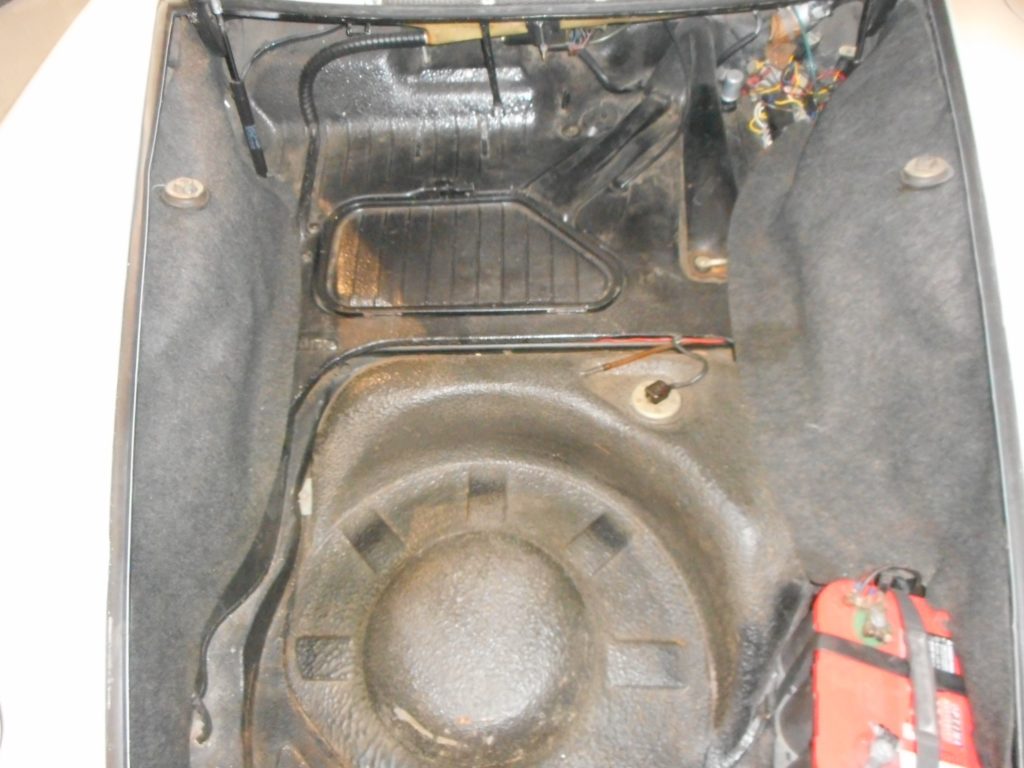 Smugglers box open; is solid.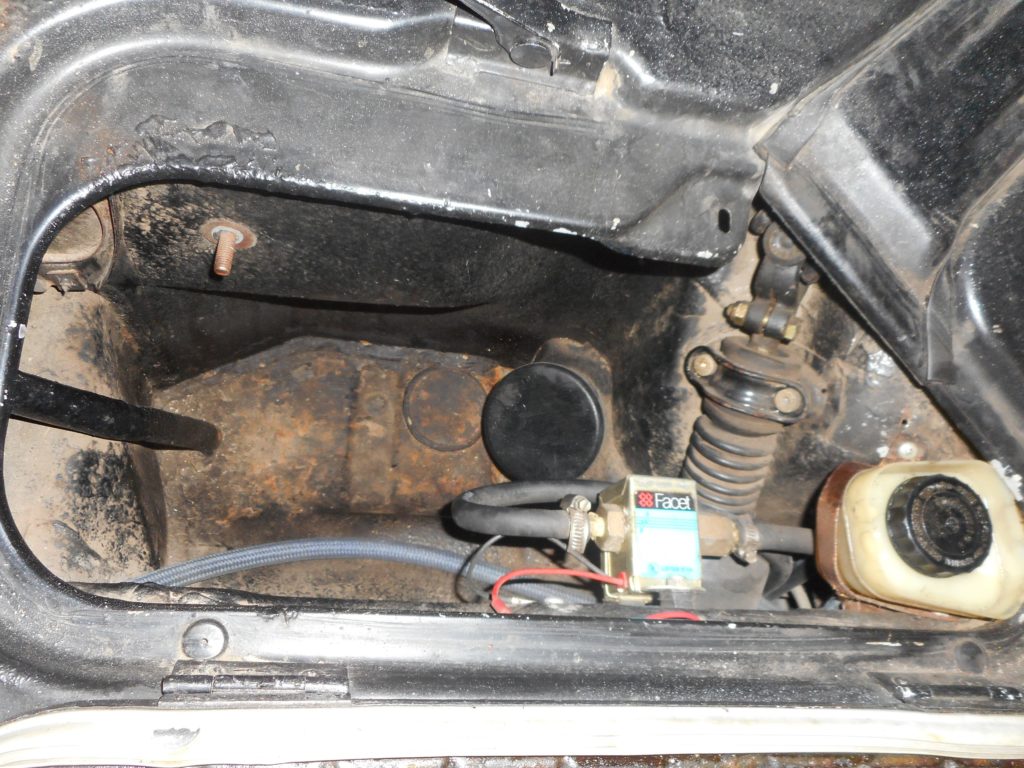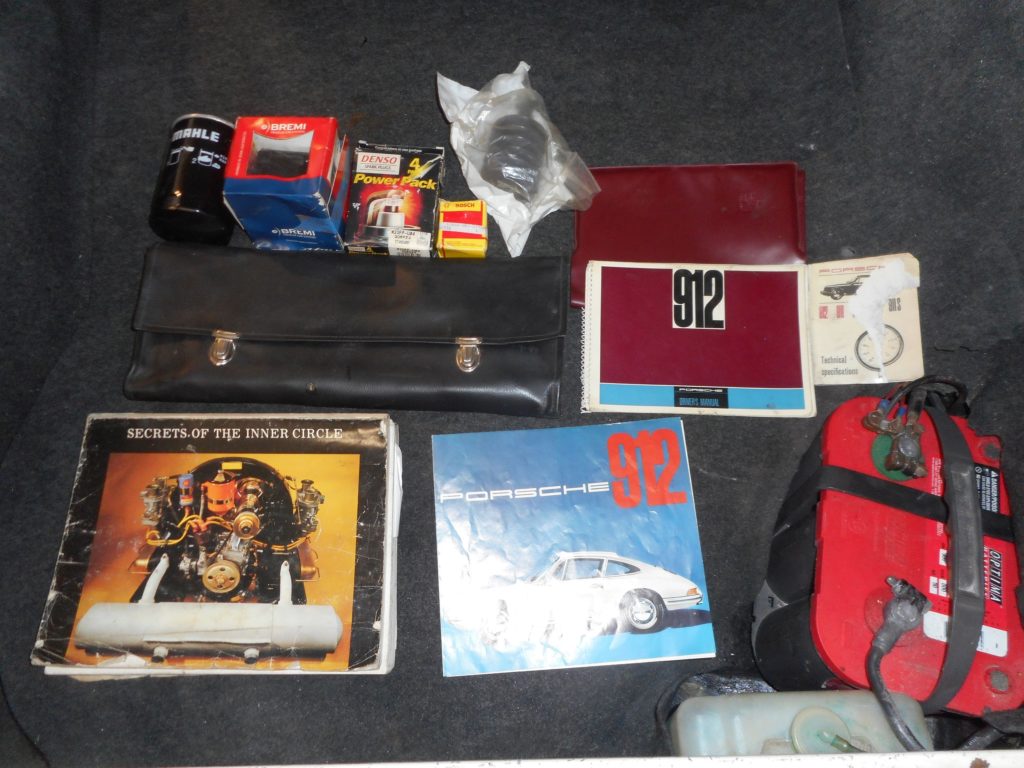 Tool kit, original owners manual, tech spec booklet, sales brochure, Harry Pellow's "Secret of the Inner Circle" book (the best manual for these engines!), spare filters, etc. to come with car.
Original 1,582cc Flat 4 engine  with twin Solex 40 PII carbs. Engine # 755765 coupled to a five speed all synchromesh transmission (#238725).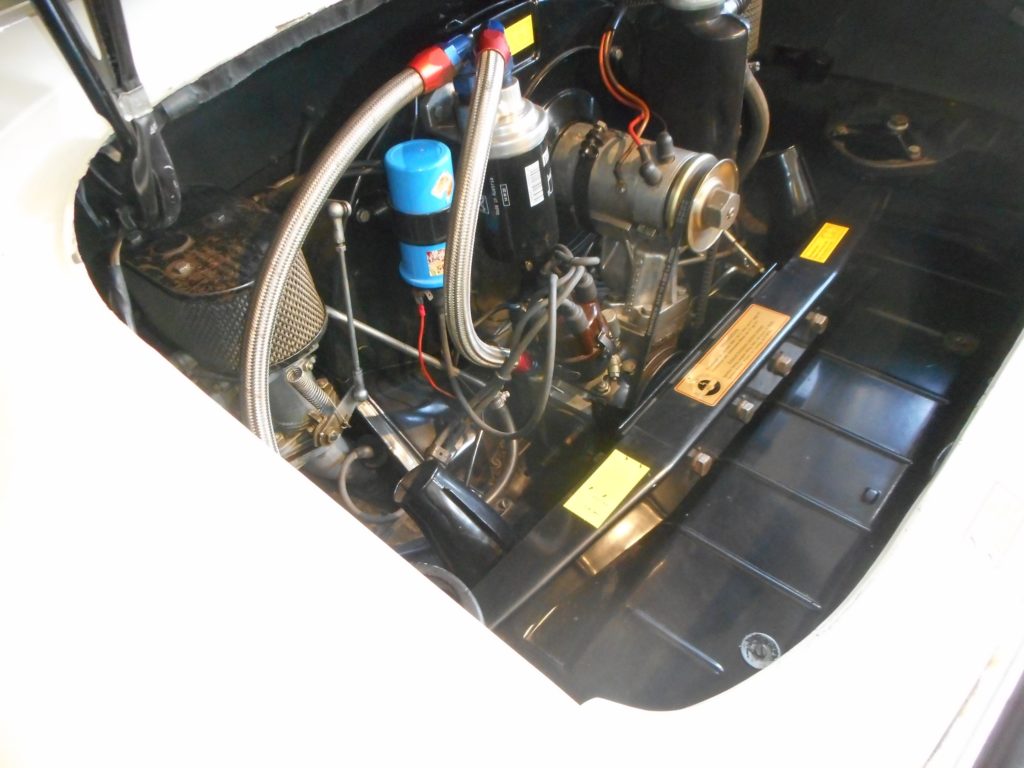 Very neat, clean engine compartment.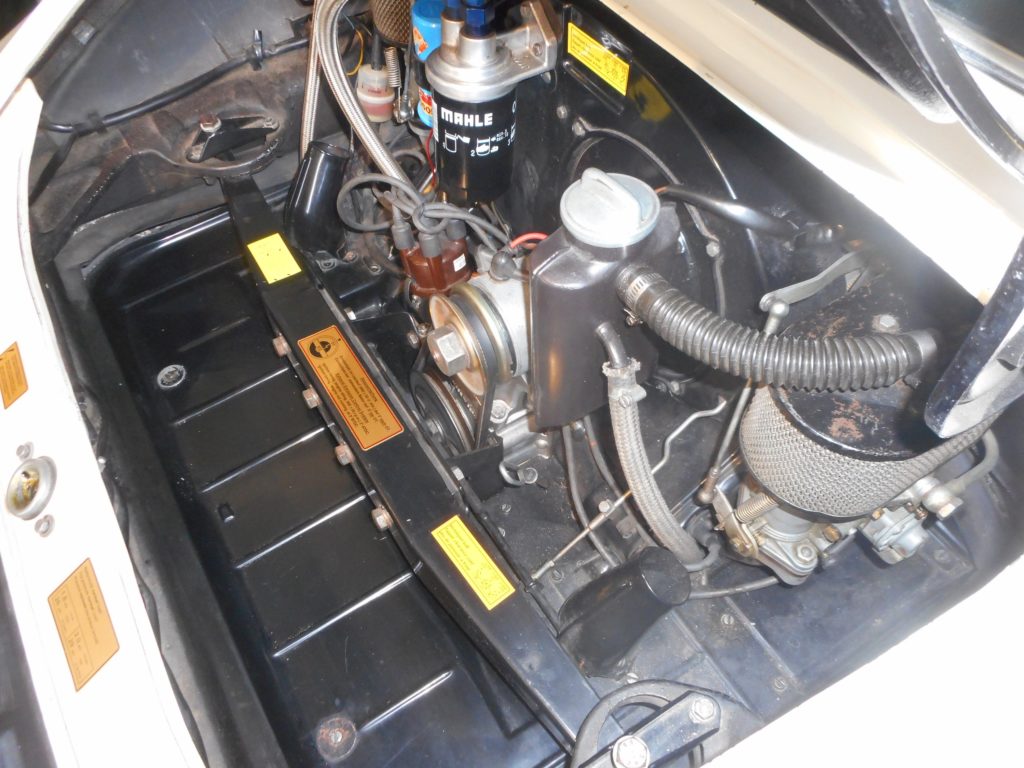 Left "A" Pillar Plate. Car # 462950. Paint # 6604 Light Ivory.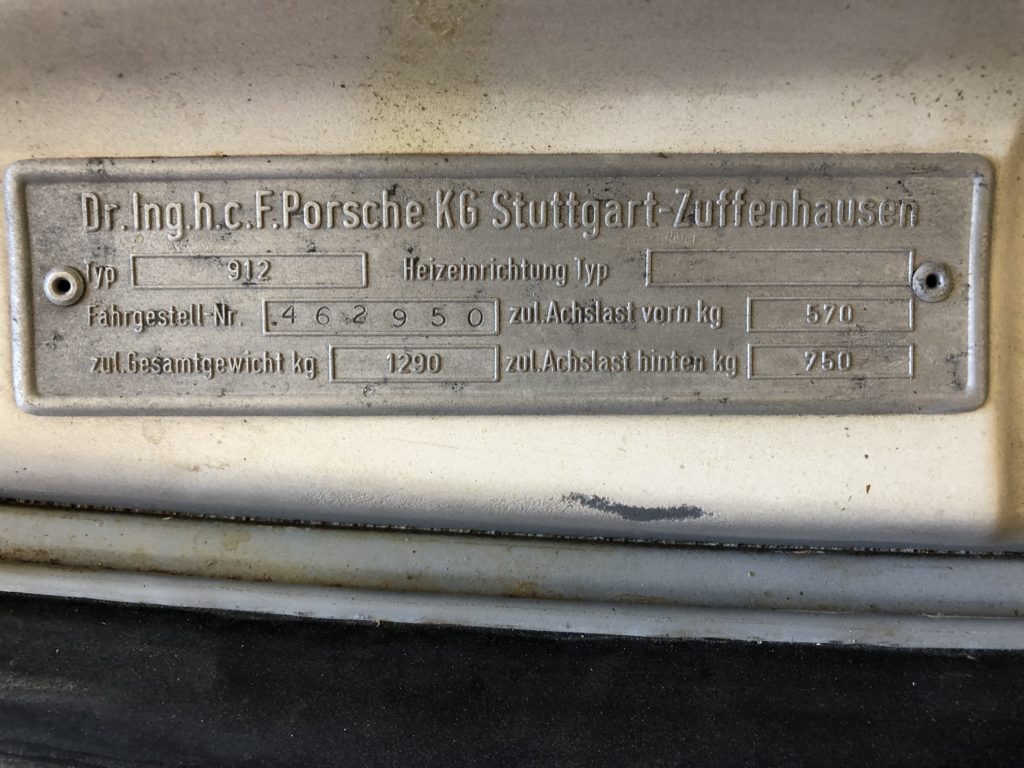 Trunk mounted ID Plate shown above. Matching chassis stamping found on trunk floor shown below:
Car is very clean underneath; not rusty.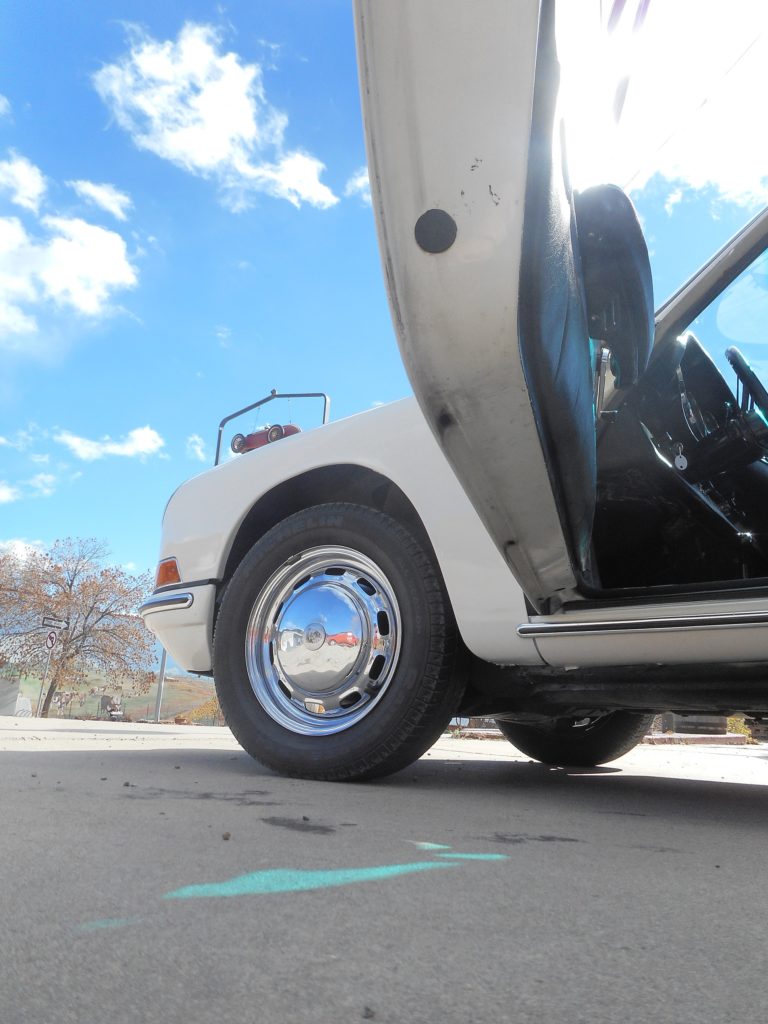 Bottoms of doors are clean, rust free.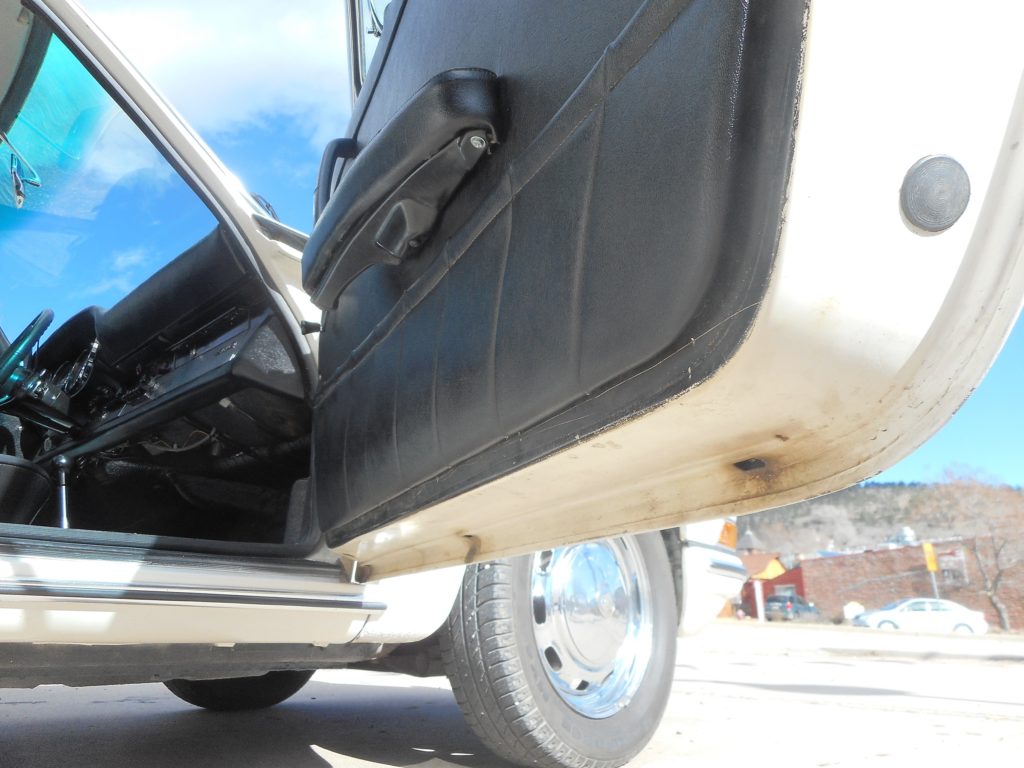 Jack post sleeves are very good; car raised on both sides with jack shown below.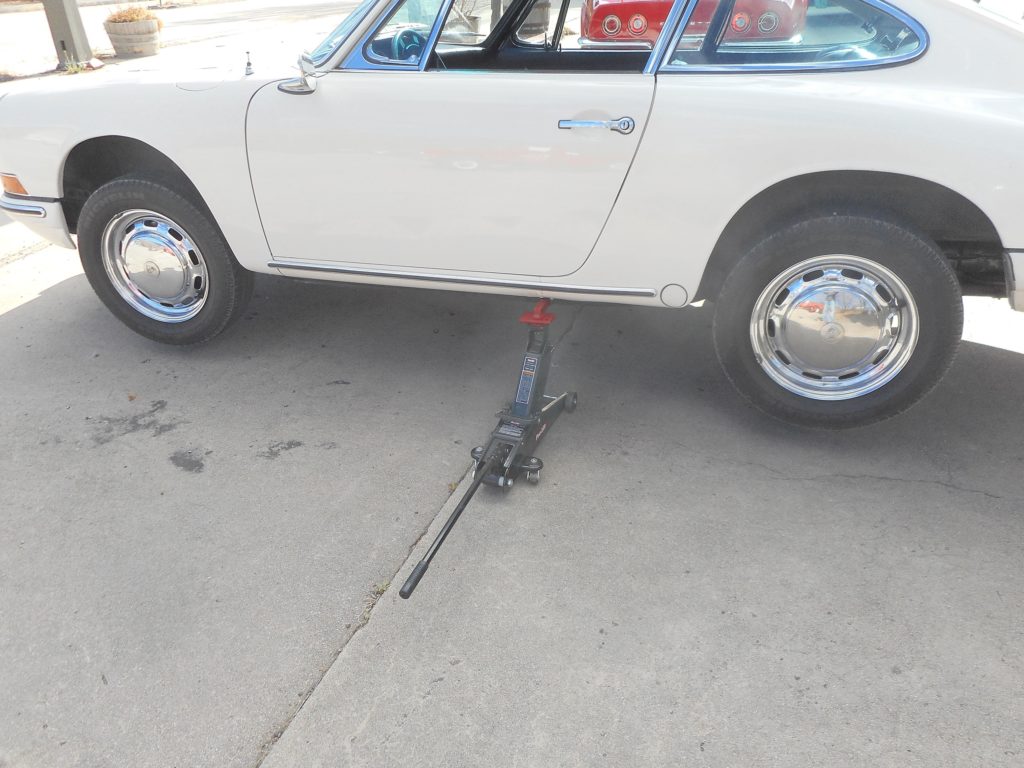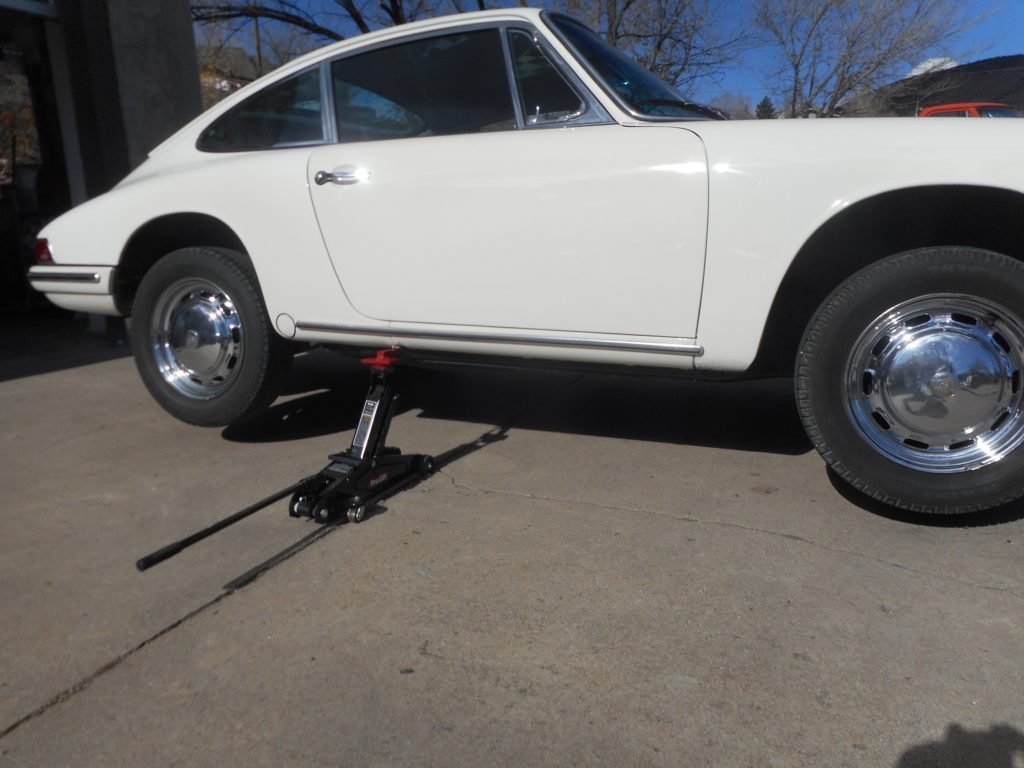 Left front pan.
Right front pan.
Left mid pan.
Right mid pan.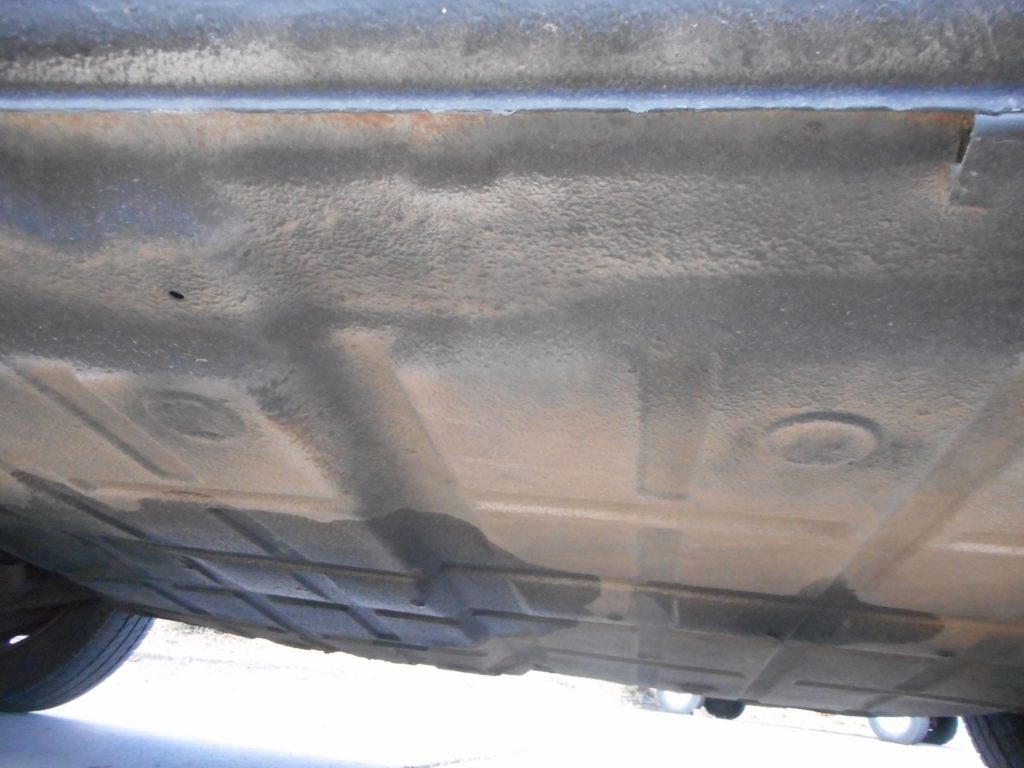 Left rear pan showing some peeling of undercoating.
Right rear pan.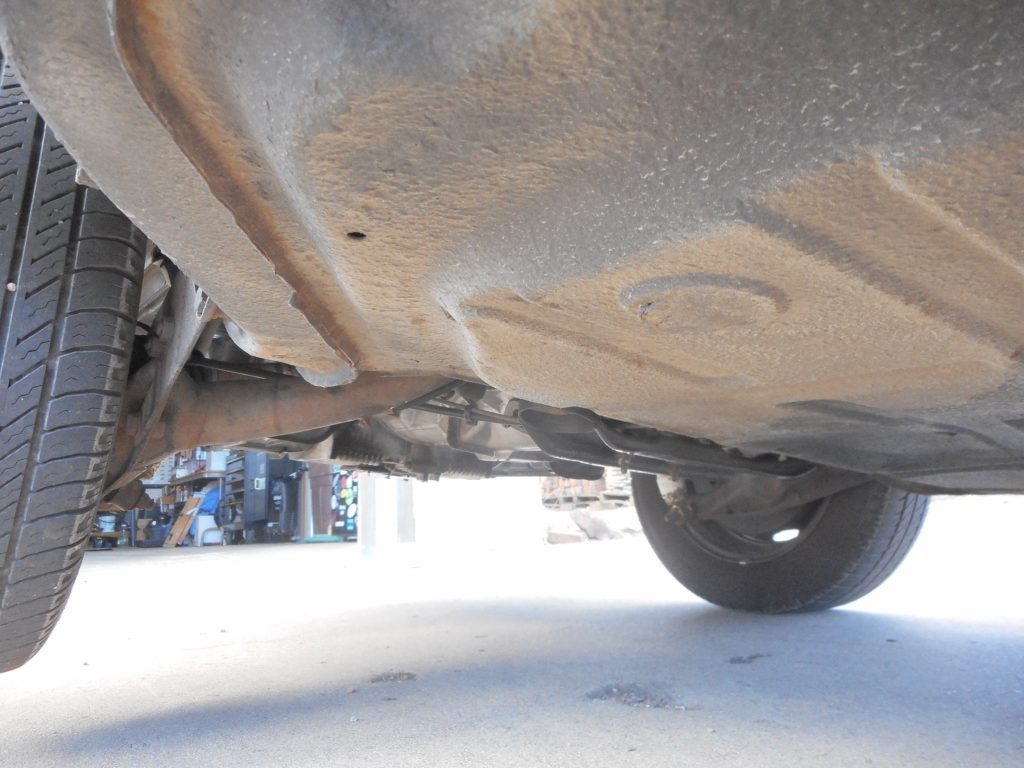 Left Rear.
Right Rear.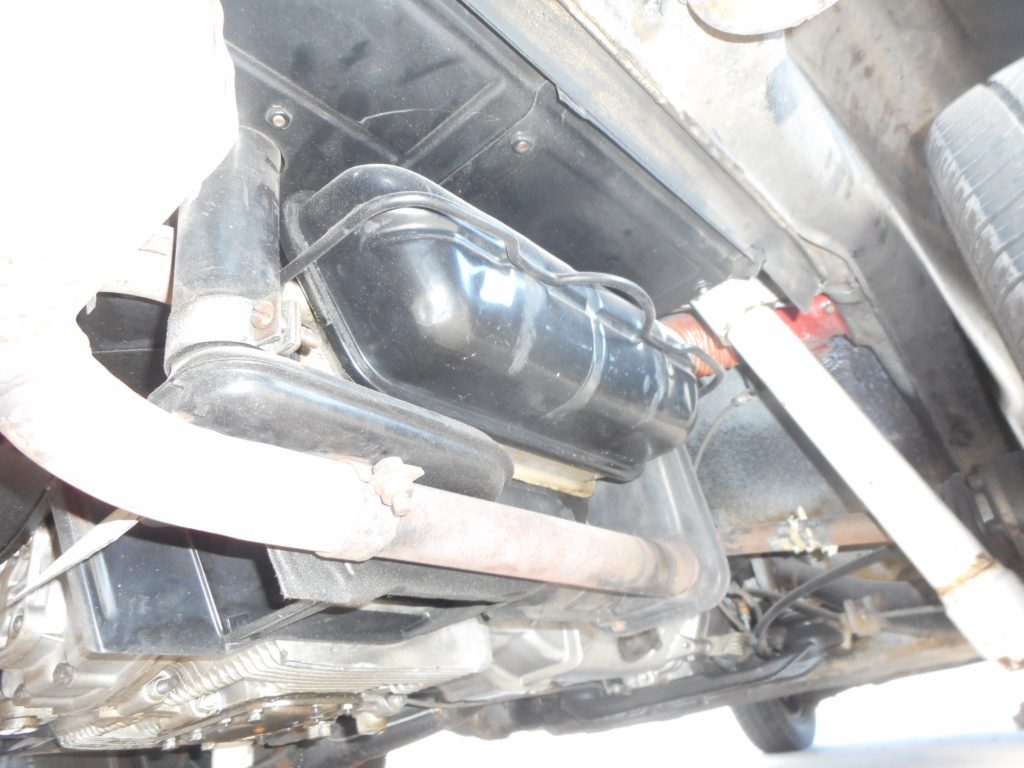 Left side: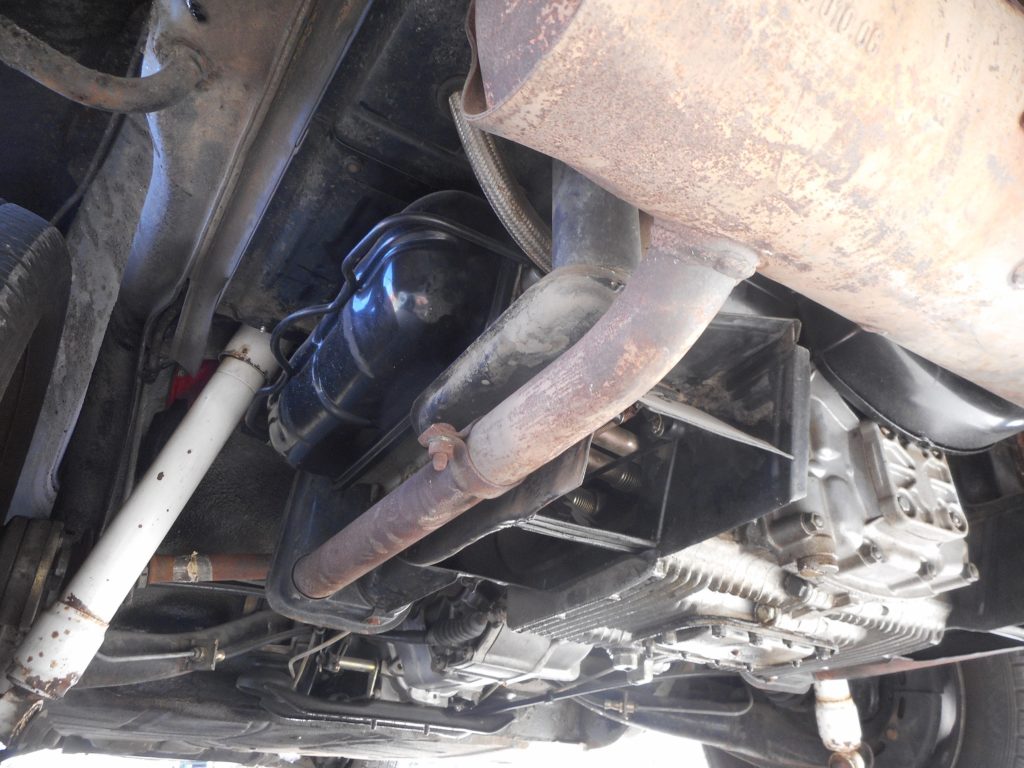 Very clean engine. engine case and heater boxes!  Heat in car works fine.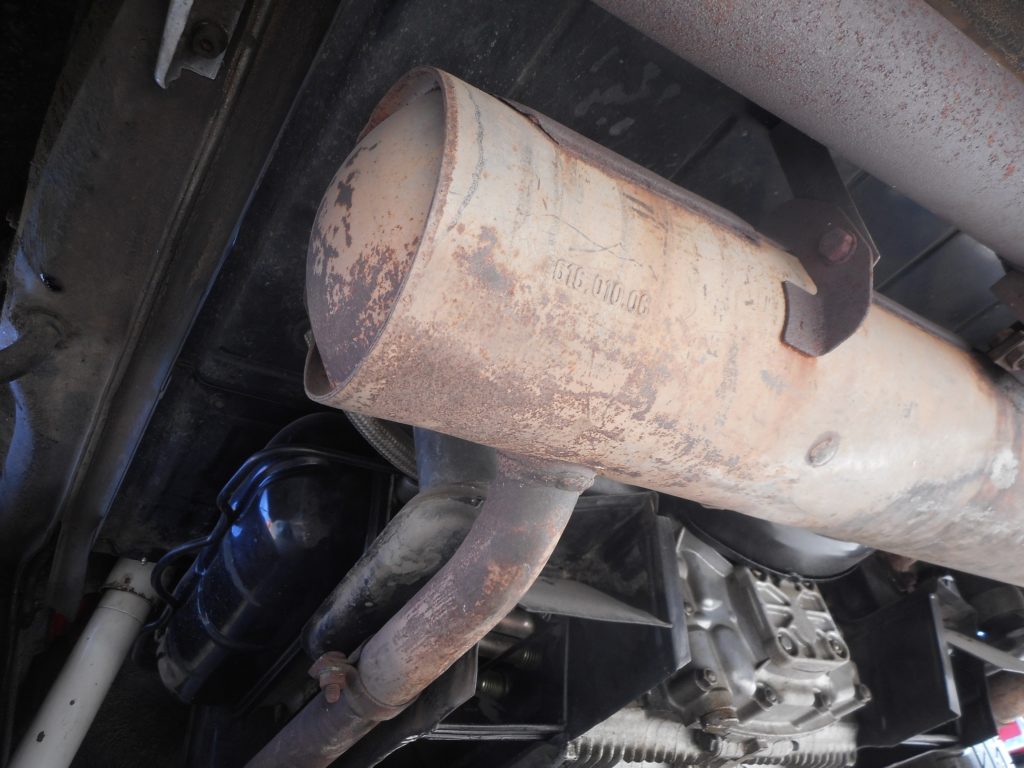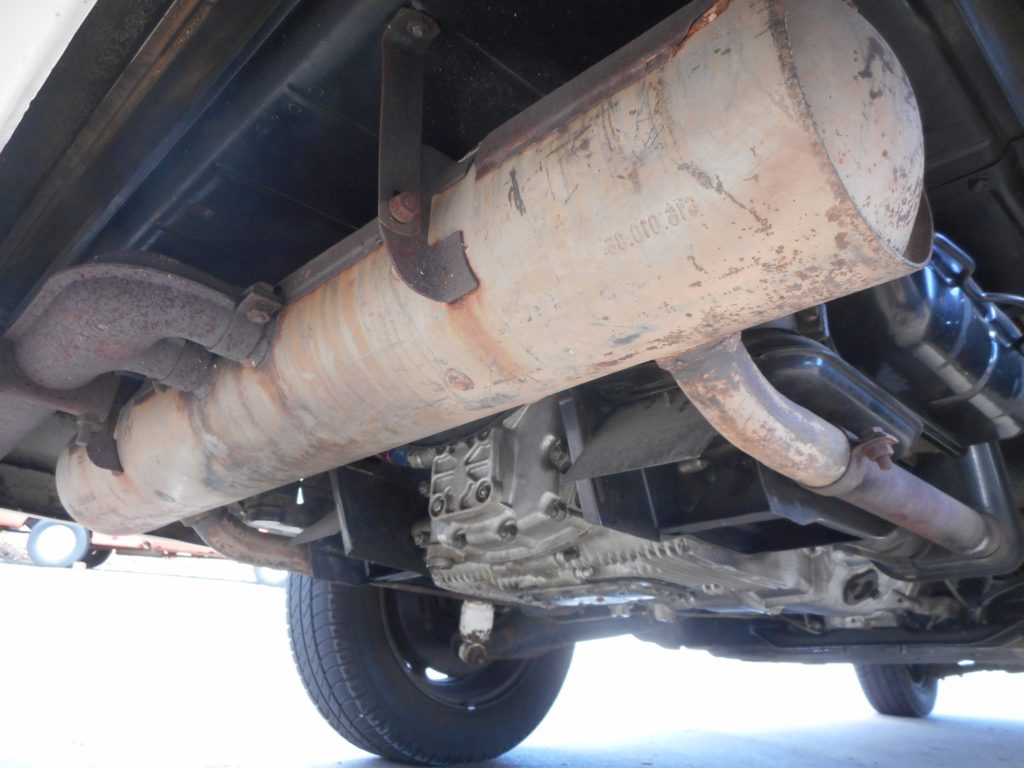 This is a good, solid, honest 912. It's best feature, aside from its very original appearance, is how well  it runs and drives. It is in excellent tune and well sorted.
There are service records and receipts for the car going back 25 years (in two 3 ring binders). Much of the work was done by Eisenbuds in Denver, one of our areas best Porsche shops. The records show that the engine was rebuilt in 1999/2000 and the transmission had all 5 synchros replaced in 2001.
Below are some photos from the engine re-build. Interestingly, in addition to parts lists and receipts from the re-build with the car, there is also correspondence between a prior owner and the Maestro (Harry Pellow) during the re-build re the recommended carb(s) set up (very nice!).
The car recently (5/18) had a complete tune up at Eisenbuds, fluids changed, new plugs, points, oil and fuel filters, valve cover gaskets, etc..
The car wears what appears to be some of its original paint (on apron below windshield, upper A pillars, fenders, roof top, etc.) and shows some age/use "patina" blems in these areas. The rockers (previously replaced with new metal), doors, hood and trunk lids have been re-painted in the past. Overall the car presents very well and certainly should not disappoint.
Please call me with any need for further information. Thank You.