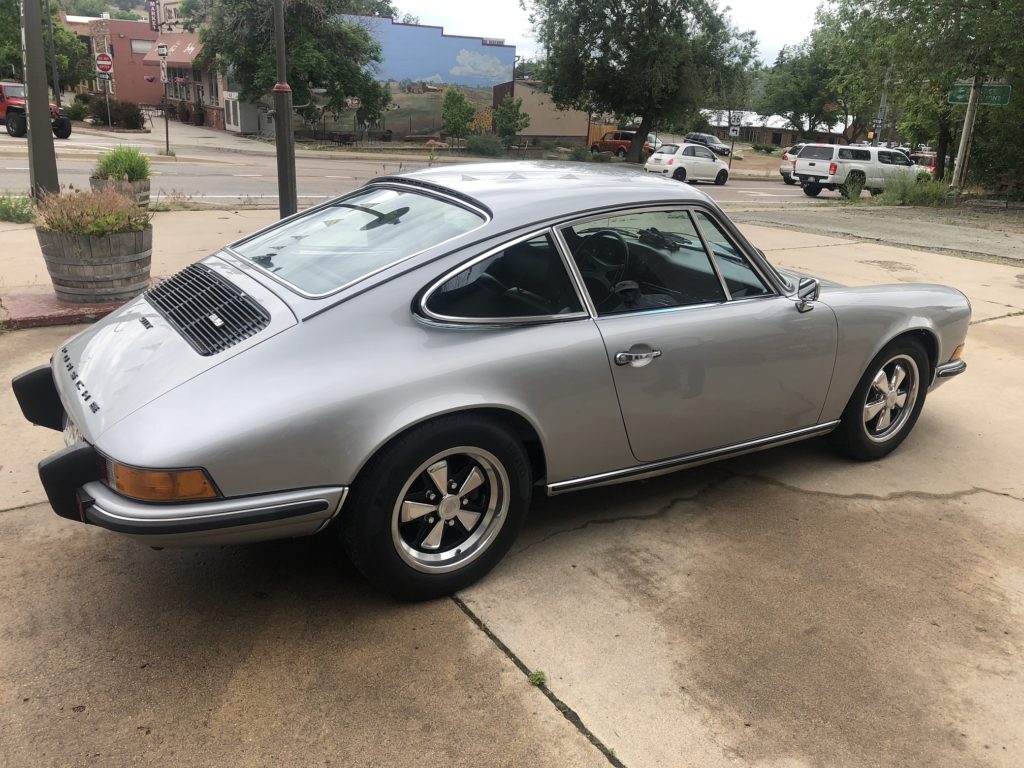 1973 Porsche 911T For Sale. This is Porsche # 9113100140. Per the accompanying Porsche Certificate of Authenticity, it is wearing it's original paint color "Silver Metallic" complemented by its original color "Black Leatherette" interior. It is equipped with a 2.4 litre MFI engine coupled to an optional five speed, type 915, transmission.
JUST SOLD – THANK YOU
Due to the great deal of interest in the car I am posting it now with early photos but am adding more regularly. Please call me 303-931-5280 for an appointment to see it in person if seriously interested. Thank You.
This Porsche runs and drives as well, if not better, than most any Porsche of this vintage. It benefits from a top end engine rebuild just a little over 5,000 miles ago and from fastidious care and maintenance by its prior owner, a long time Porsche owner/enthusiast.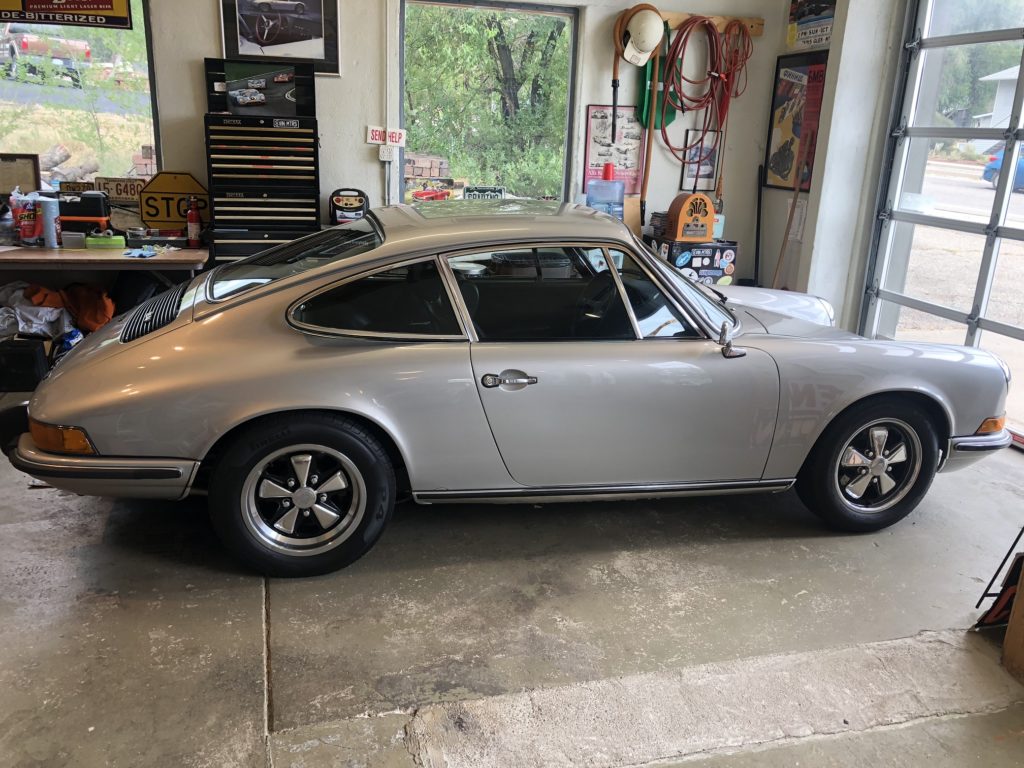 The entire car presents very well. Euro amber tail light lenses and Euro bumper guards are aesthetically nice touches. Silver with black always a great color combination for Porsche.
The odometer on the car reads 53,174 miles which is believed to be its original mileage per the records and its servicing mechanic/shop. It is being sold with a clear, "0", mileage exempt Colorado title. From the records, the car was apparently sold new in Las Vegas, NV; it was then relocated to Southern California before being purchased there and brought to Boulder six years ago. The body and undercarriage are straight with no evidence of any prior accident damage; little to no rust; very good gaps all around; the paint (was repainted its original color at a date unknown) is very good with just a few small blems. We see in the records that one small rust spot was found on the inner left front wheel well (not on body surface). The prior owner had this cut out and replaced with new metal welded in, primed and painted by Colour Restorations Body & Paint of Loveland, CO 9/16.
Very good door gaps both sides. Doors close with that good, solid Porsche sound and feel.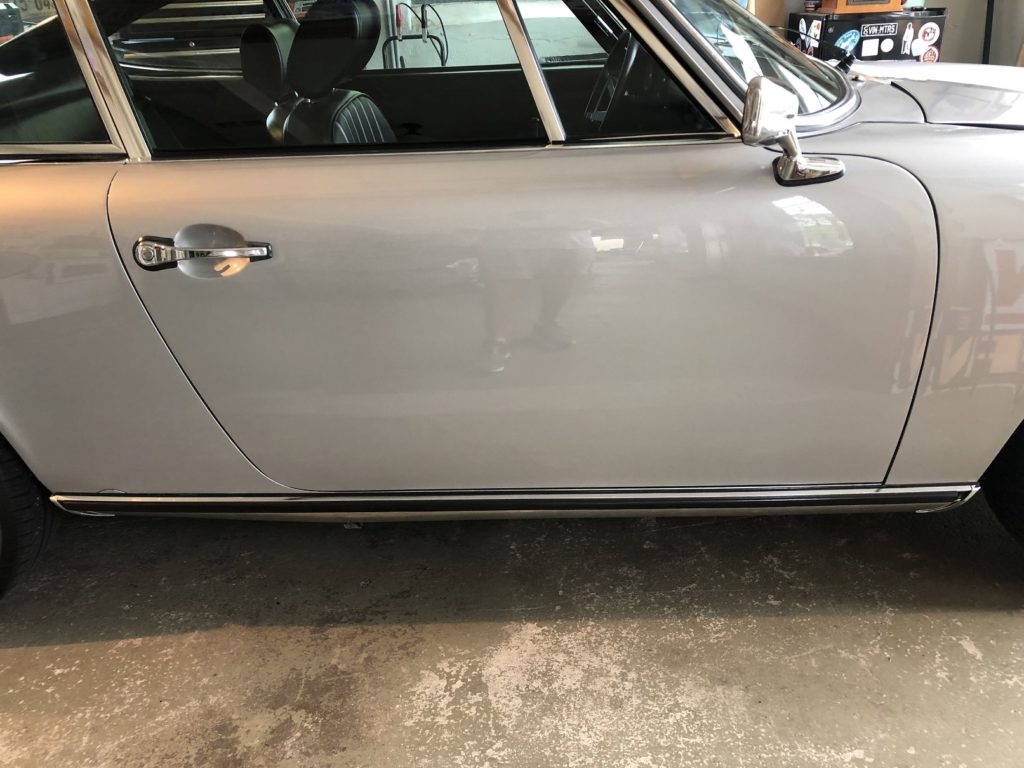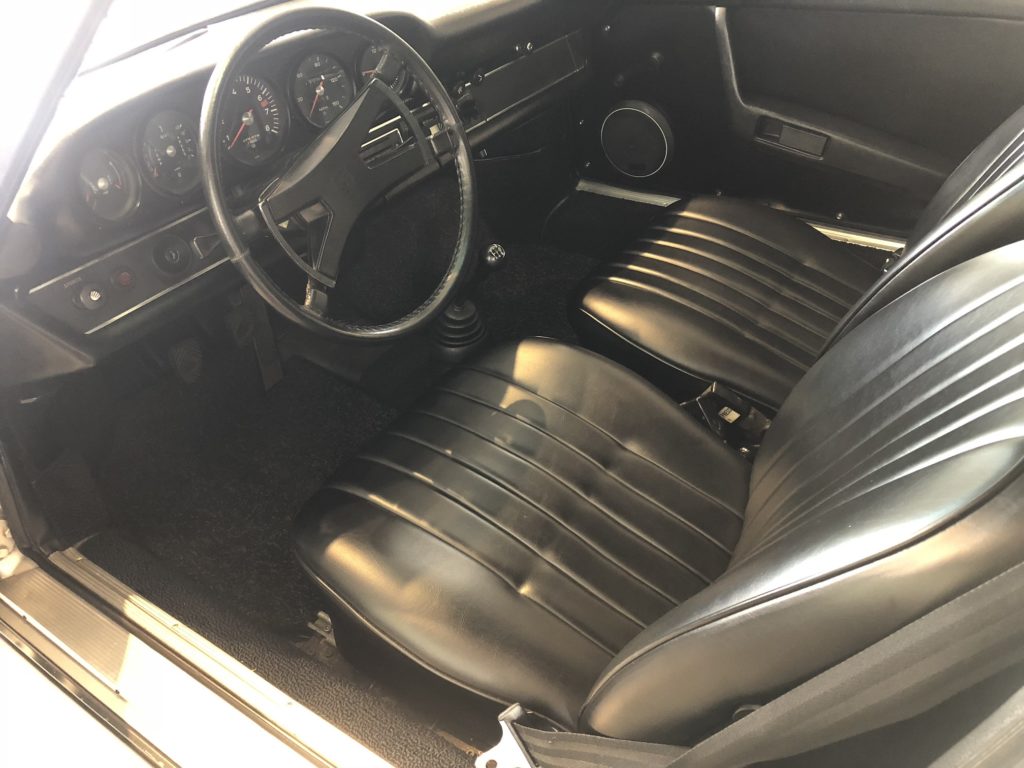 The interior of the car is very clean and well detailed. The front bucket seats were reupholstered in the correct OEM Porsche material along with new seat padding by Auto Weave of Denver 12/15; seating is like new and very comfortable as a result. All seat adjustments function properly. The dash is crack and blem free; all gauges working; original steering wheel; very good polished metal surfaces, etc.. The headliner has a small tear in the front center, and the carpet has a spot unraveled on the top rear of the trans tunnel that runs between the seats; otherwise the balance of both are very good. All of the glass on the car is clear and without any cracks; car has the opening "pop out" rear quarter side windows for good ventilation.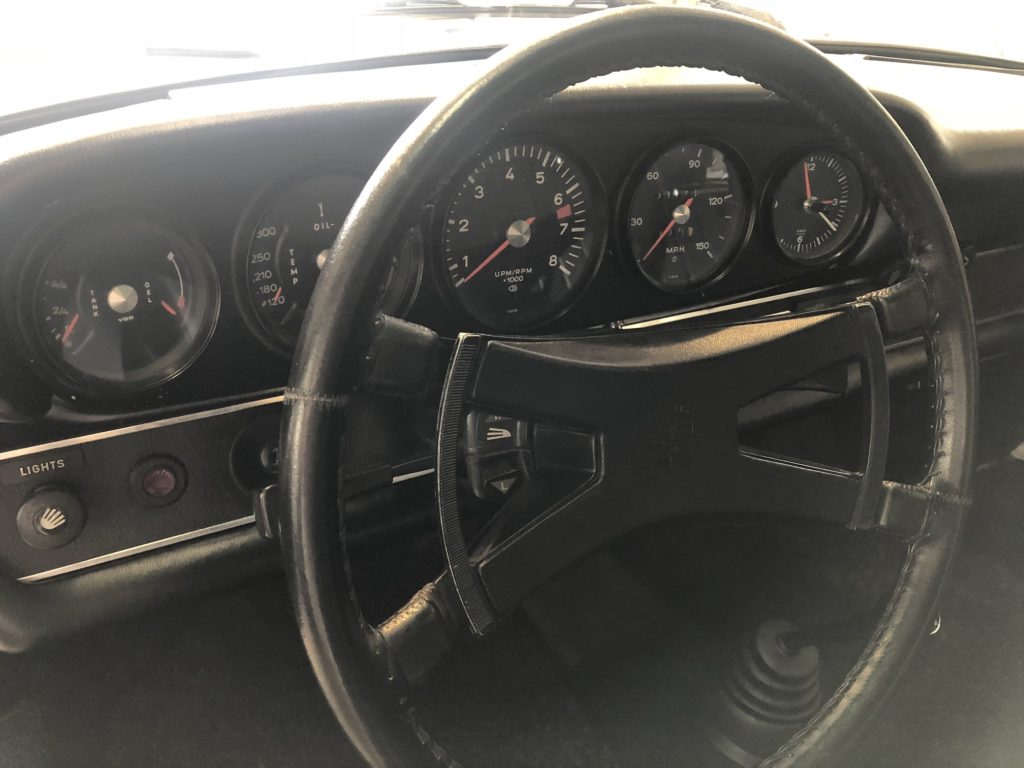 All gauges and lights are functioning; original steering wheel.
Unblemished, crack free dash top and dash.
Has optional five speed, Type 915 (non-dogleg), transmission.
Both door panels are in good shape but we see that the original door "pockets" that would have been mounted below the arm rest/opening handle trims are missing (complete 4 pc. set is available to purchase new).
Rear Seat Backs, which fold down for a flat carpeted surface.
Rear Seat Bottoms
The Kunstharzlack, or paint color, identification plate found on the left A pillar of the car matches the COA. Paint Color # 936-9-3 is Silver Metallic.
Left side B pillar Safety Compliance Sticker shows matching VIN # 9113100140 and the date of manufacture as July, 1972.
Matching VIN # stamping on right side interior of trunk.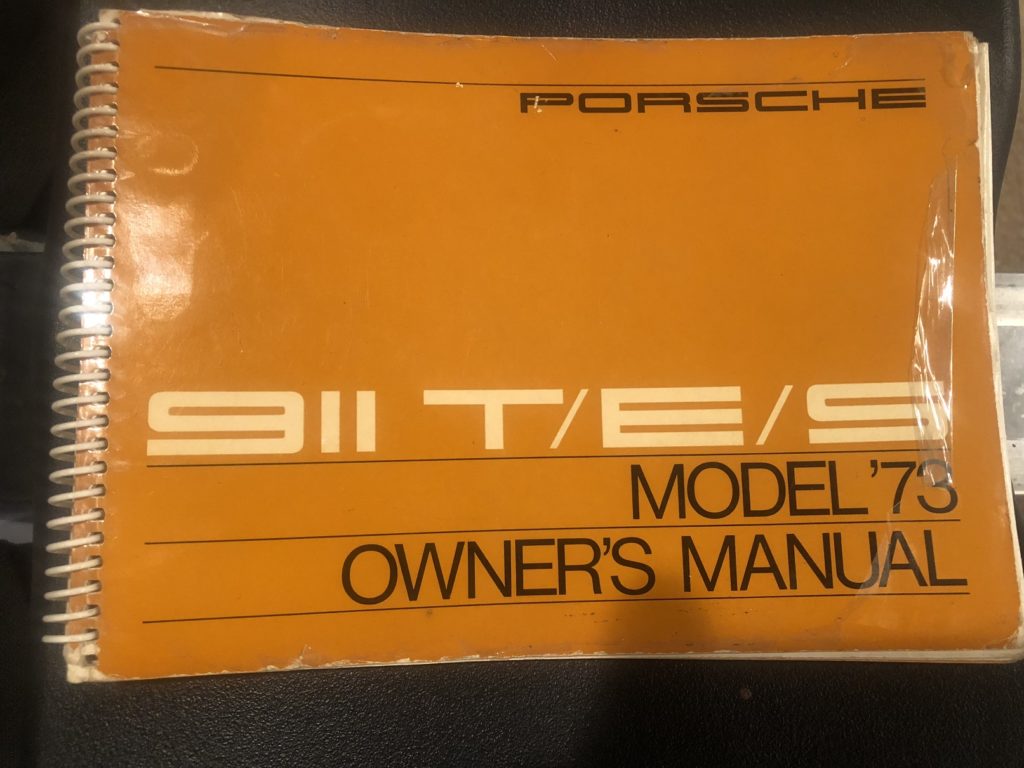 Original Owners Manual.
Original type 2.4 litre engine with its preferred mechanical fuel injection (MFI). Very much on its toes performance with a top end rebuild by Chris Pohlod/SAS Automotive of Boulder just 5,000 miles ago (detailed work order/receipt with car) and a fresh tune. The car sounds just right with its MFI and Bursch exhaust. Chris has performed all the mechanical service on the car over the past 6 years  and is available to speak with a prospective buyer to vet its condition. The engine in the car (# 6130709) is the correct year and type but is not the original engine per the COA which shows engine # 6130311.
Very clean and tidy engine and engine compartment. Correct original type fittings, parts, stickers, paint, etc..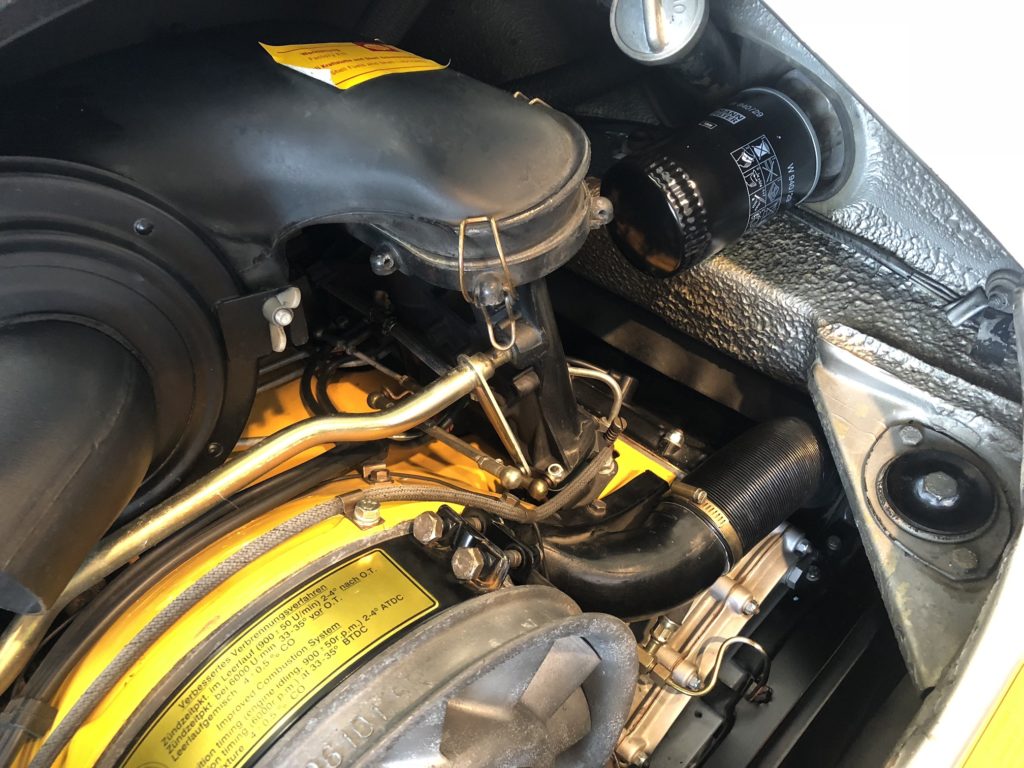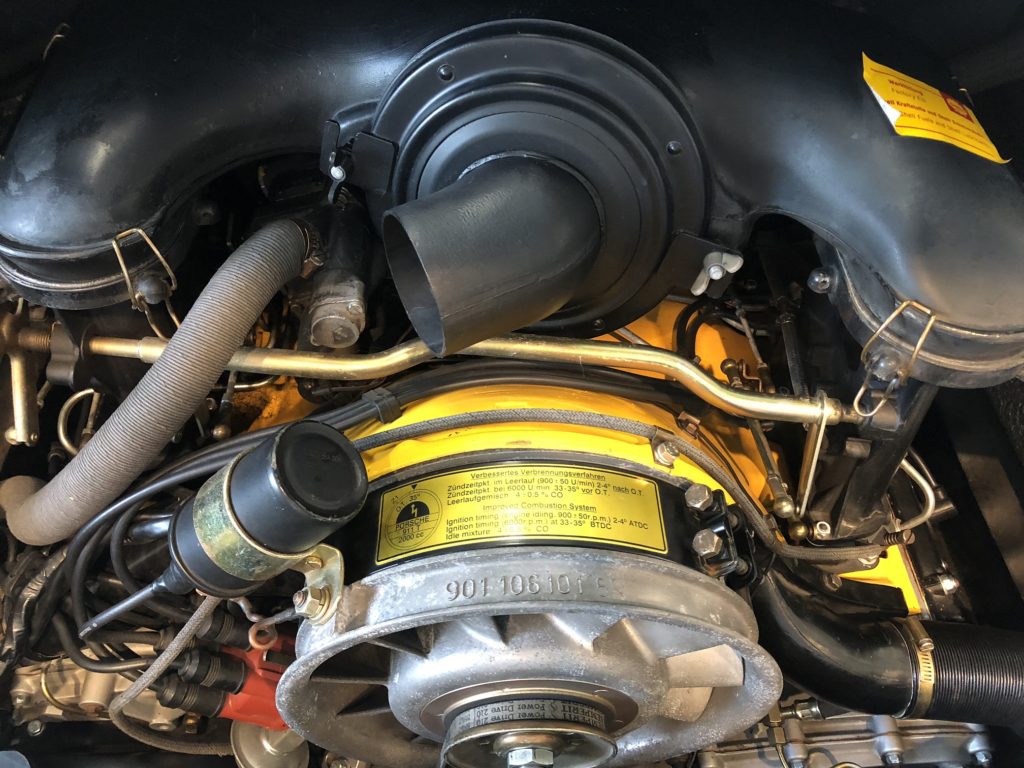 There are complete service and maintenance records from the past six years plus there is a file of older records going back some 35 years that I have yet to organize. New parts and service within the past six years include new fuel pump, alternator, front brakes with upgraded cross drilled rotors, front wheel bearings, CV boots both axles, sway bar link bushings, etc. Radio antenna and windshield washers are "all there" but disconnected. Radio worked well on local FM stations.
Trunk with carpet; spare wheel/tire and jack below.
Trunk with center carpet and spare wheel/tire removed. Very solid, not rusty, trunk floor. Note new fuel tank level sending gauge.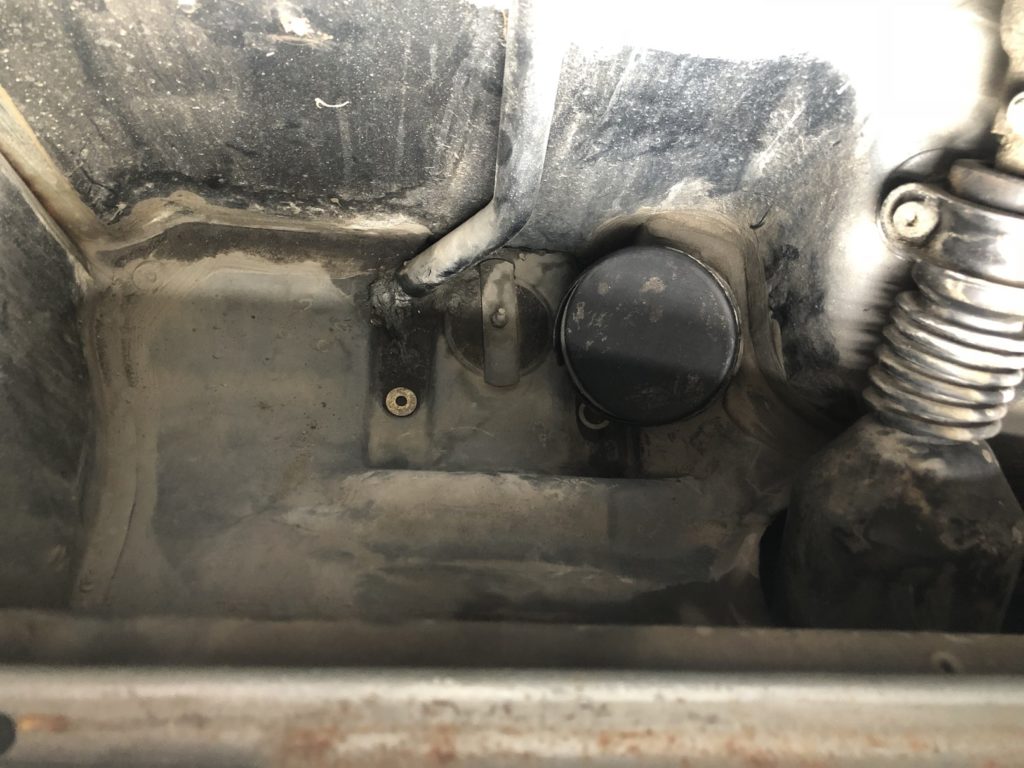 View looking down inside smugglers box.
View of the inside of the front of the trunk/nose; also solid, drain holes are found beneath jack stowage area.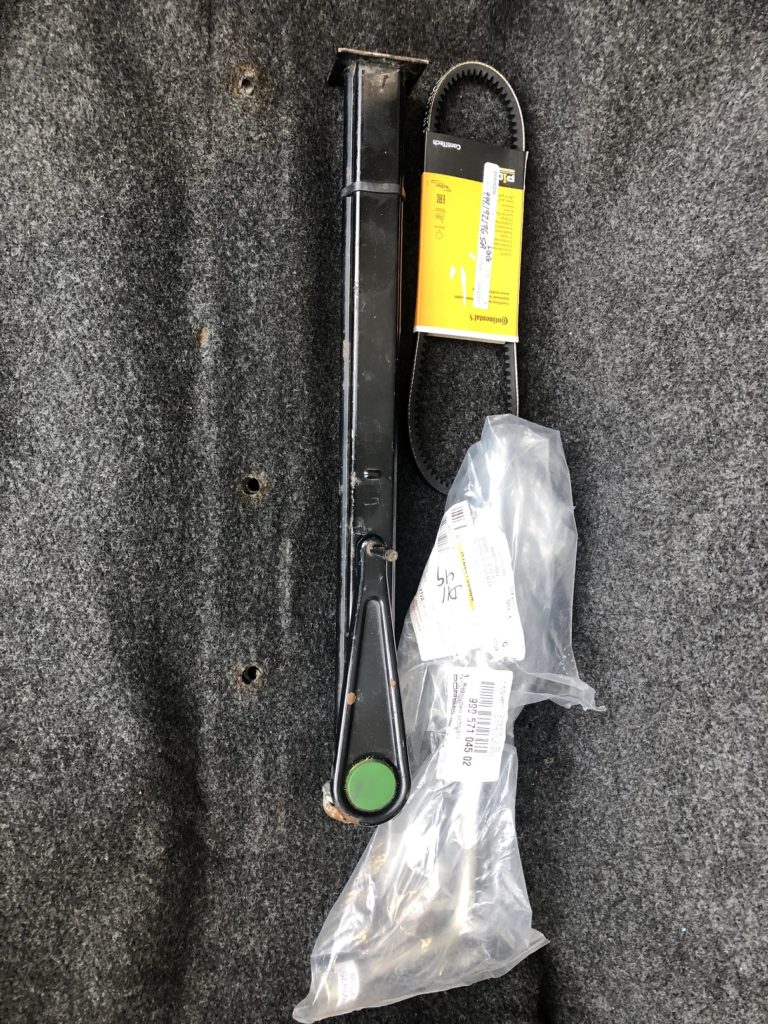 OEM jack and Porsche lug wrench; spare belt. There is not a tool kit with the car (they are available to purchase new).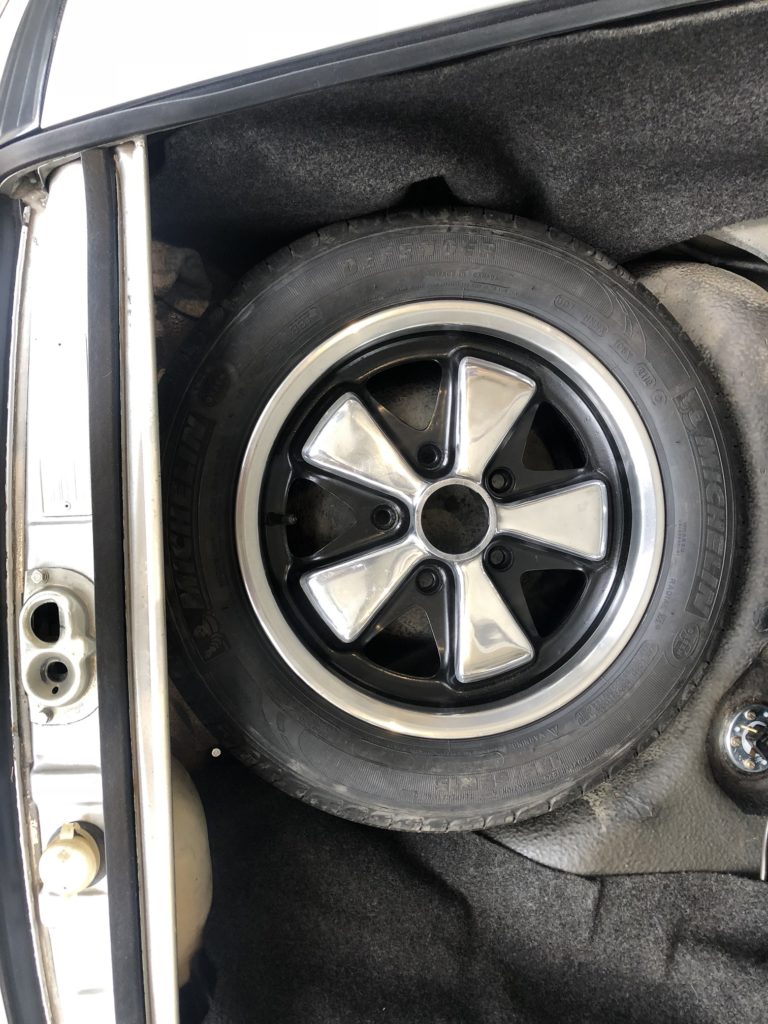 Spare wheel and good spare tire. The front wheels on the car are Porsche Fuchs wheels while the rear and the spare wheels are Fuchs replica wheels. All are in very good condition with correct Porsche center caps in place. The car has a great stance with rear wheels being slightly wider (15×7) than the fronts (15×6); all shod with very good Pirelli P4 tires (195/65R15 rear; 185/65R15 front).
Left front.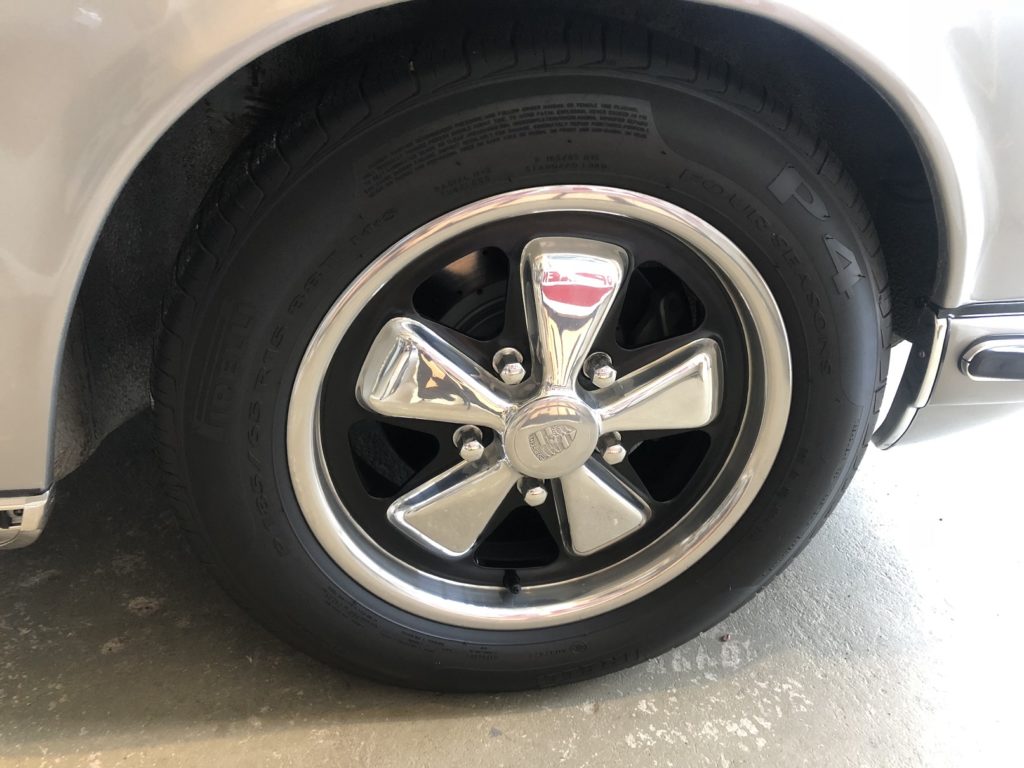 Right Front.
Left Rear.
Right Rear.
Undercarriage in good shape, not rusty, no undue leaks.