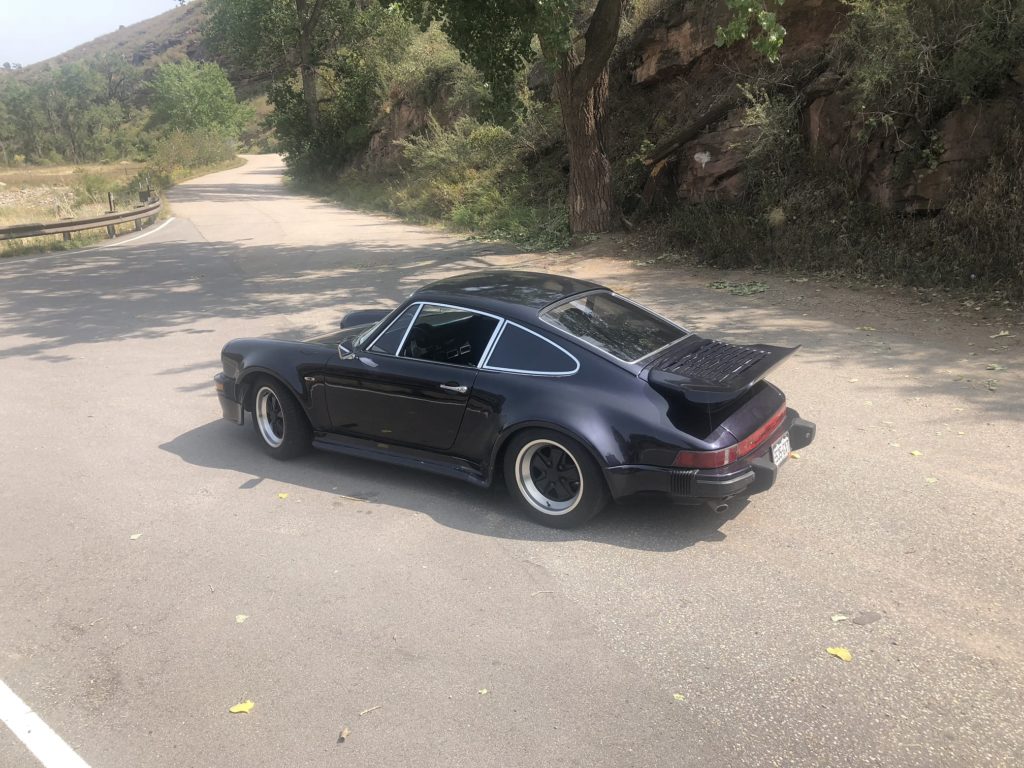 1974 Porsche 911 For Sale. This is Porsche # 9114101114. The engine has been nicely upgraded from the stock 2.7 litre with a fully rebuilt 3.0 litre 911 engine paired to a rebuilt five speed (G15) manual transmission. It runs, drives, handles, stops and shifts very well. The mechanical work on the car has been done by some of the areas best Porsche shops over the past 12 years with all records and receipts with the car. These "middy" 911s are some of the lighter 911s produced and make for great driving cars.
JUST SOLD – THANK YOU
The car has a fibreglass 930 wide body kit installed. It is painted a very deep purple metallic which shows almost black with a dark blue hue. There is very little rust on the car but the paint and some of the exterior trim are rough. There is cracking in the paint along the fender flares and front hood along with the usual road wear chips and blems.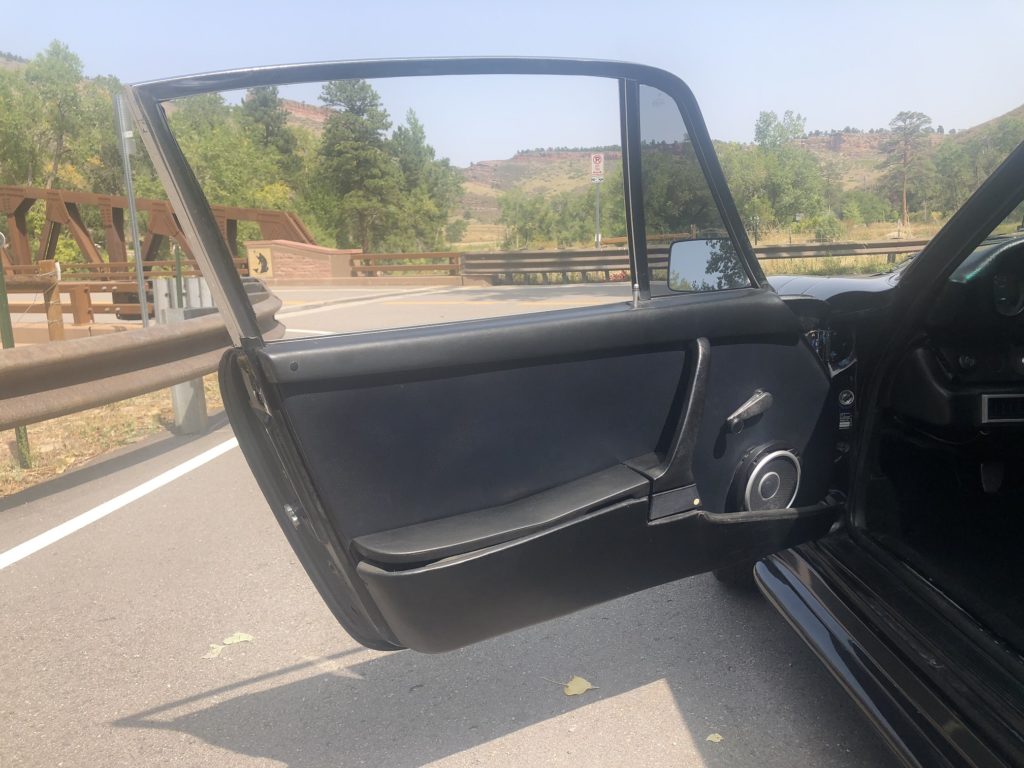 The car was originally Metallic Blue (#334-9-3). The interior is black with blue cloth inserts on the seats; carpets are black. Overall the interior is in pretty decent shape and certainly usable as is. You can see the vents for AC across the lower dash. The AC components are intact, the fan functions and blew cool when turned on although it most likely will need recharged and serviced to provide maximum cooling  (see photo of AC unit in photos below).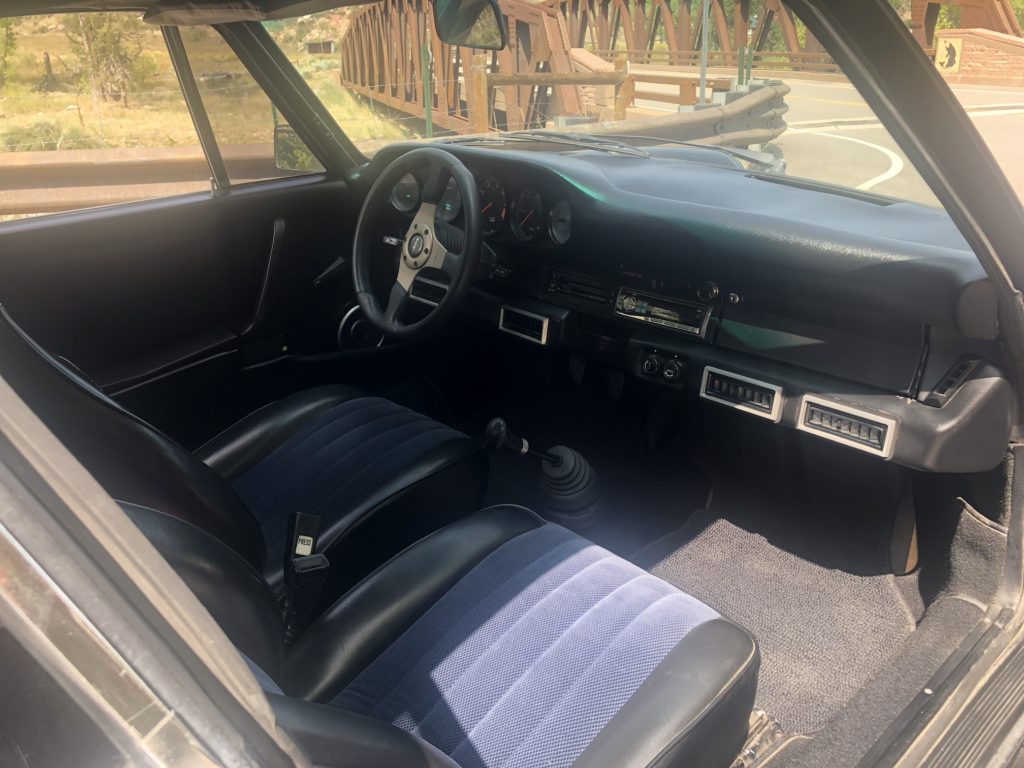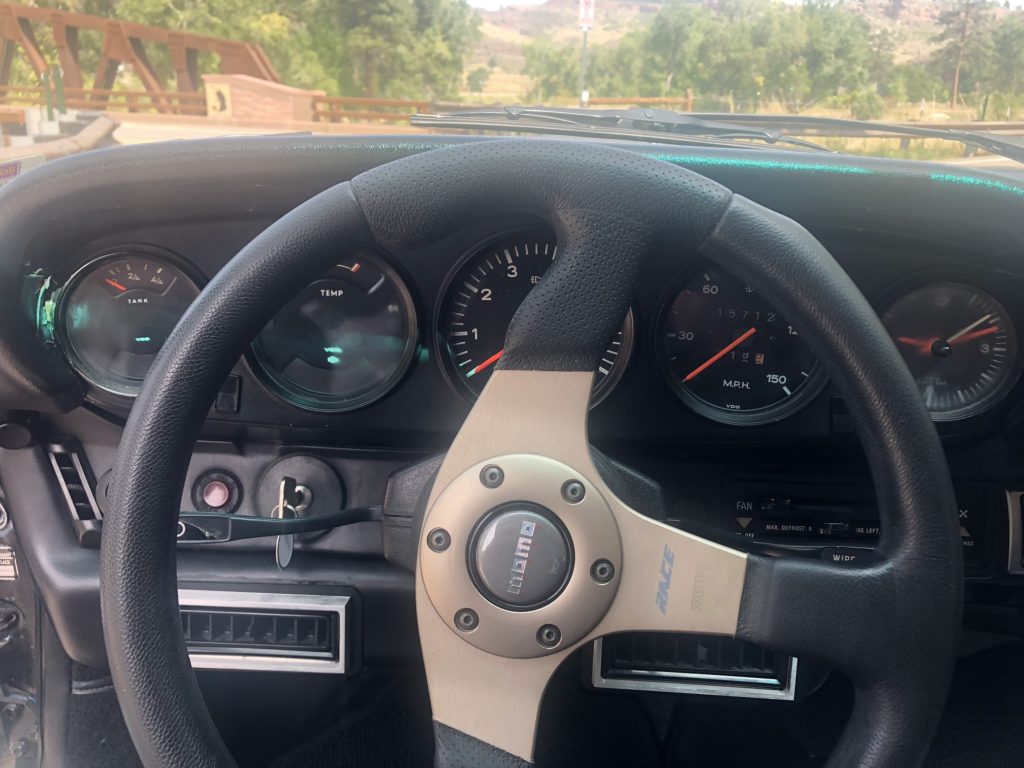 Momo wheel is a nice functional addition. Aside from the clock, all gauges, lights working.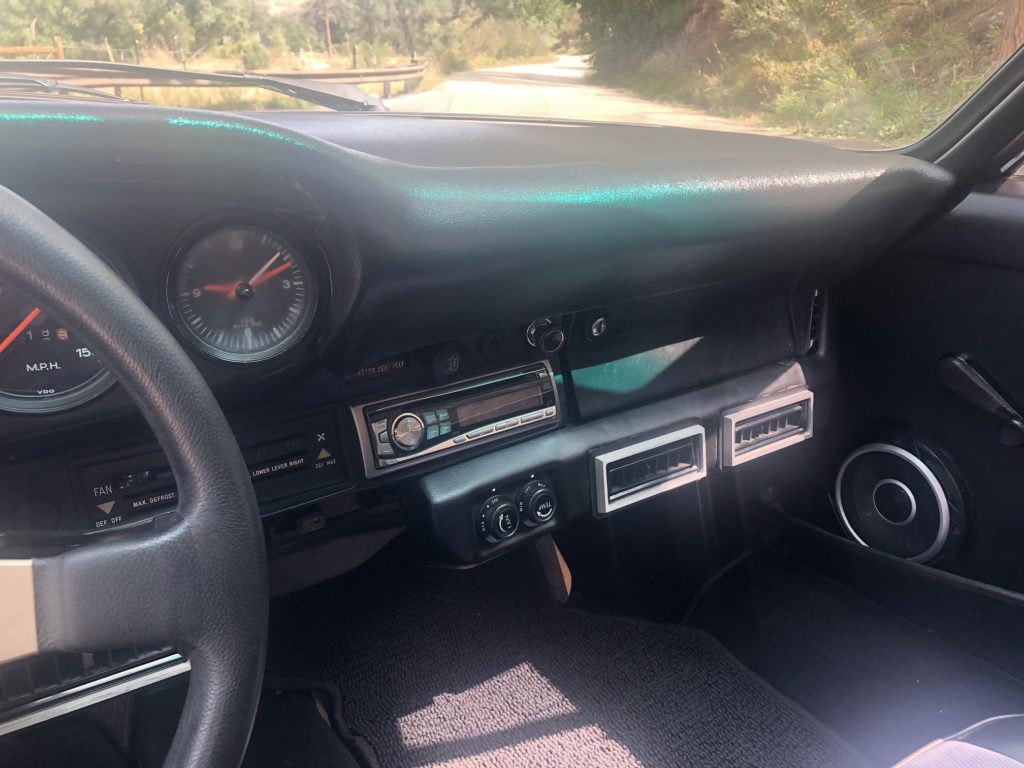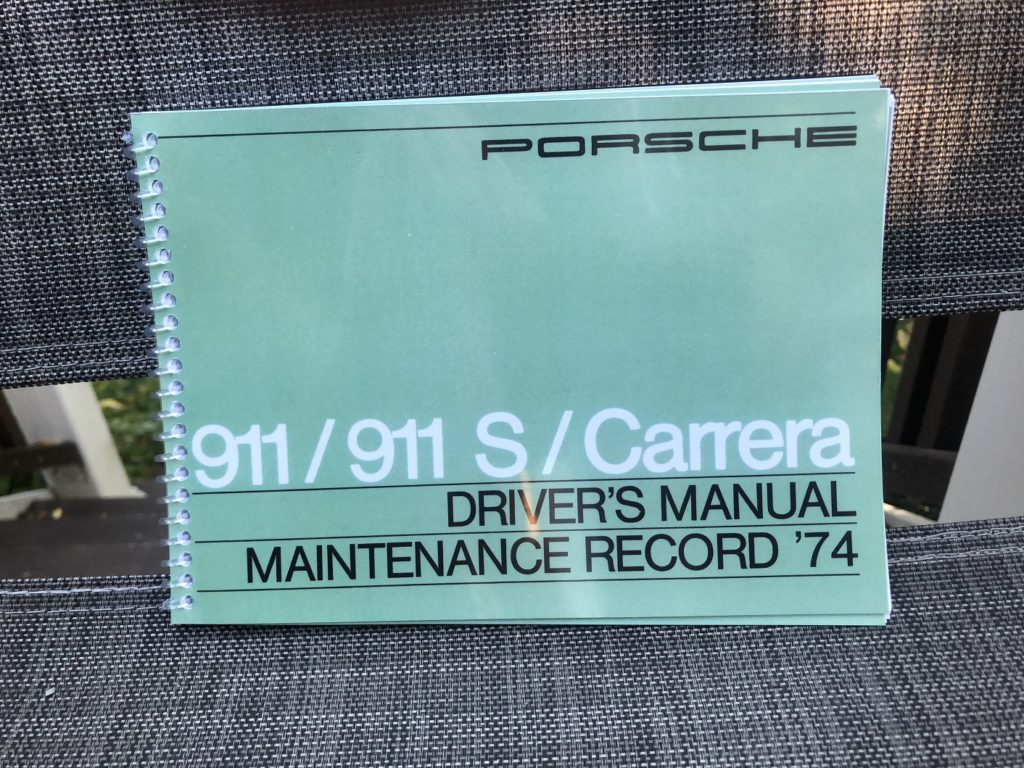 Owners Manual
Rear seating area; floor carpets removed to show non-rusty floor pans.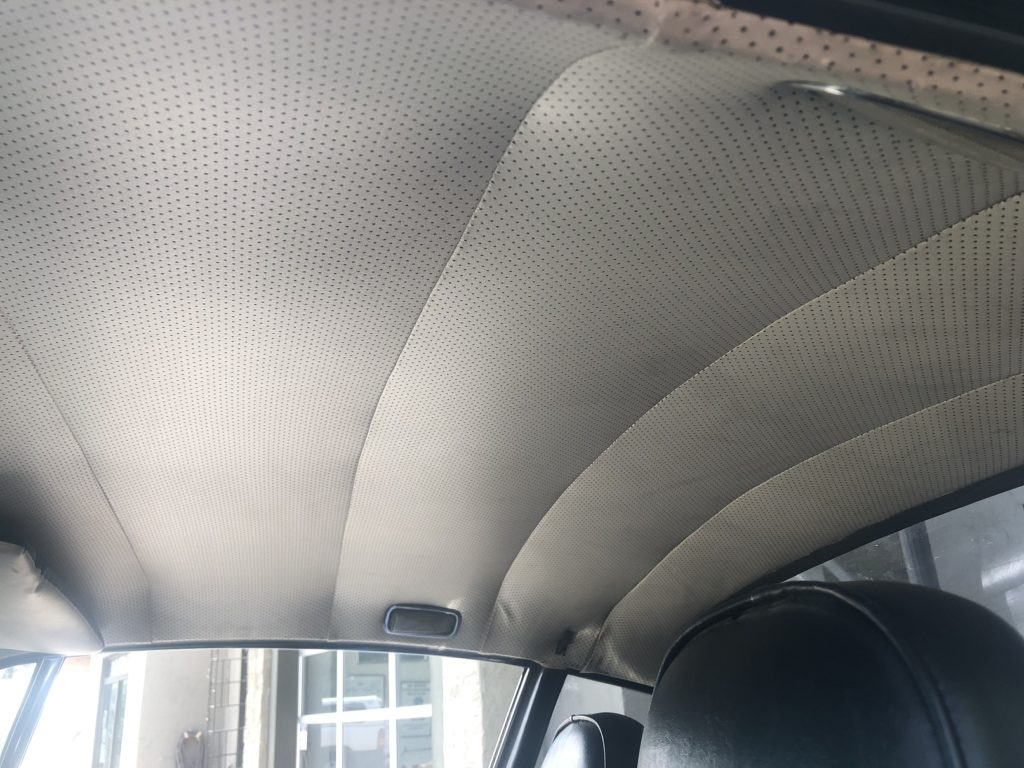 Headliner could use cleaning but is intact and not in bad shape.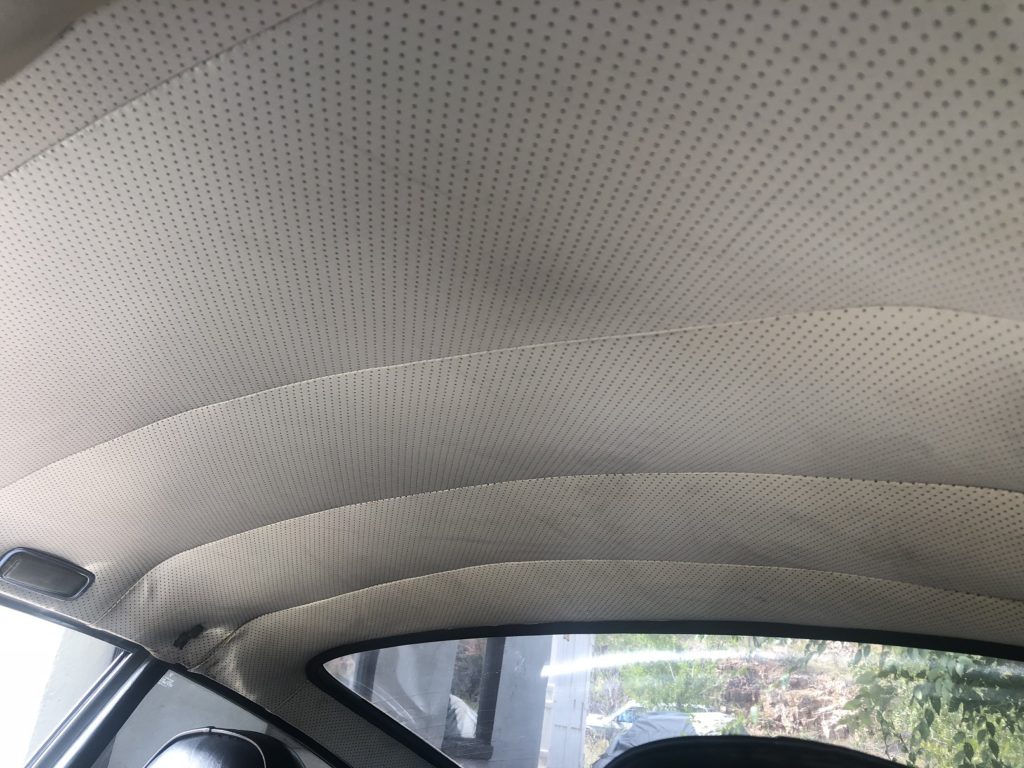 Topside right front floor pan.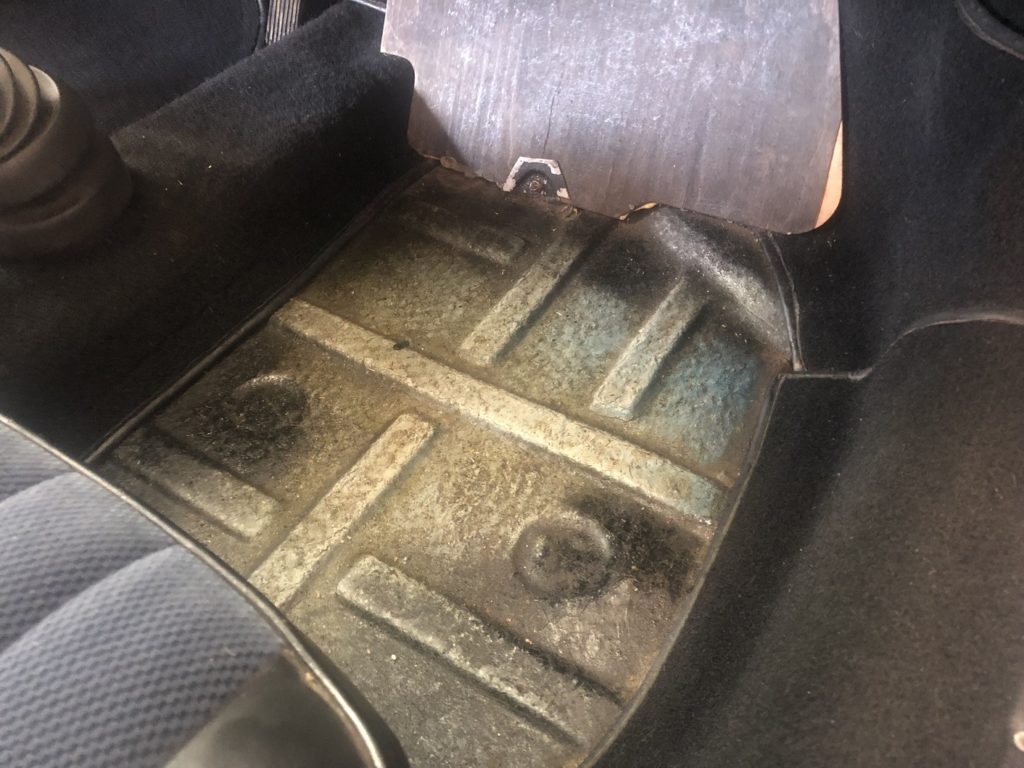 Topside left front floor pan (underside pan photos below).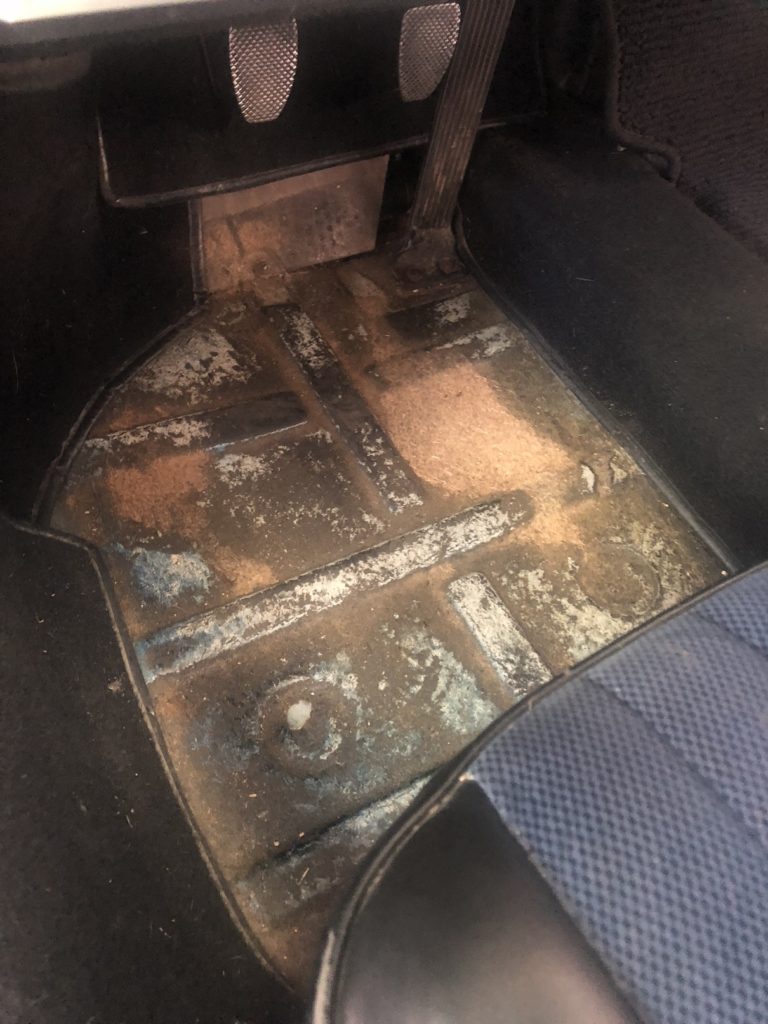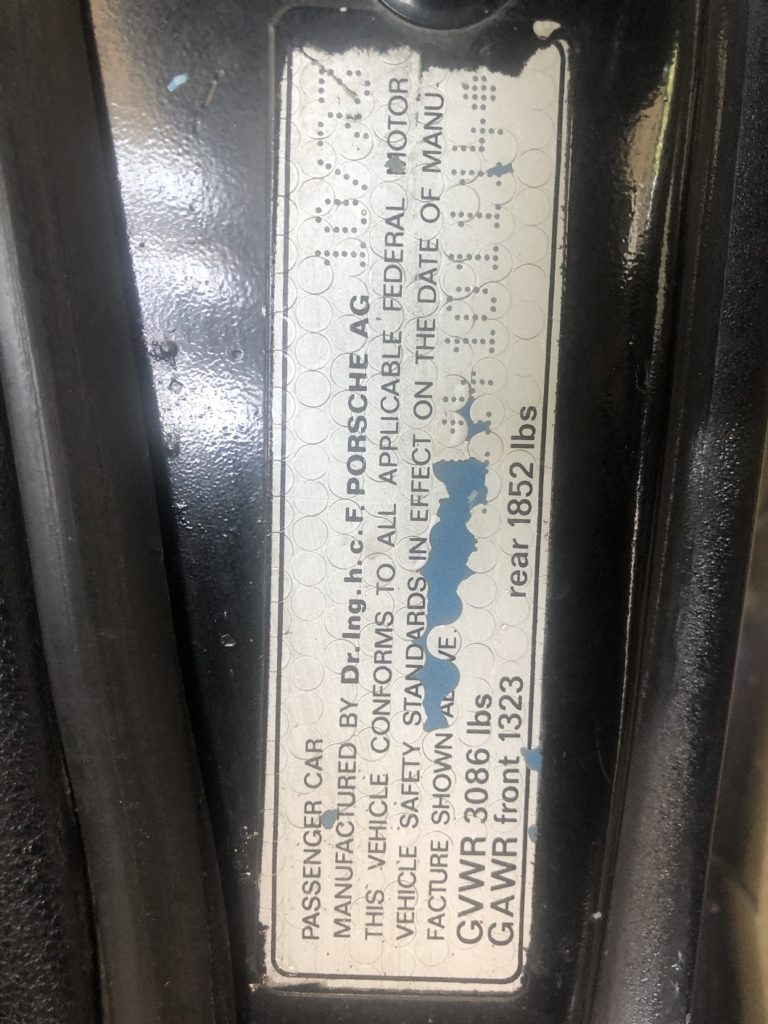 Manufacturer sticker on left B pillar  shows compliance date of 10/73; note original blue paint color at chips in sticker and around paint color plate on left A pillar (color # 334-9-3 "Metallic Blue").
Windshield frame VIN plate.
VIN Plate front trunk; original paint color inside trunk.
VIN # stamping right front trunk.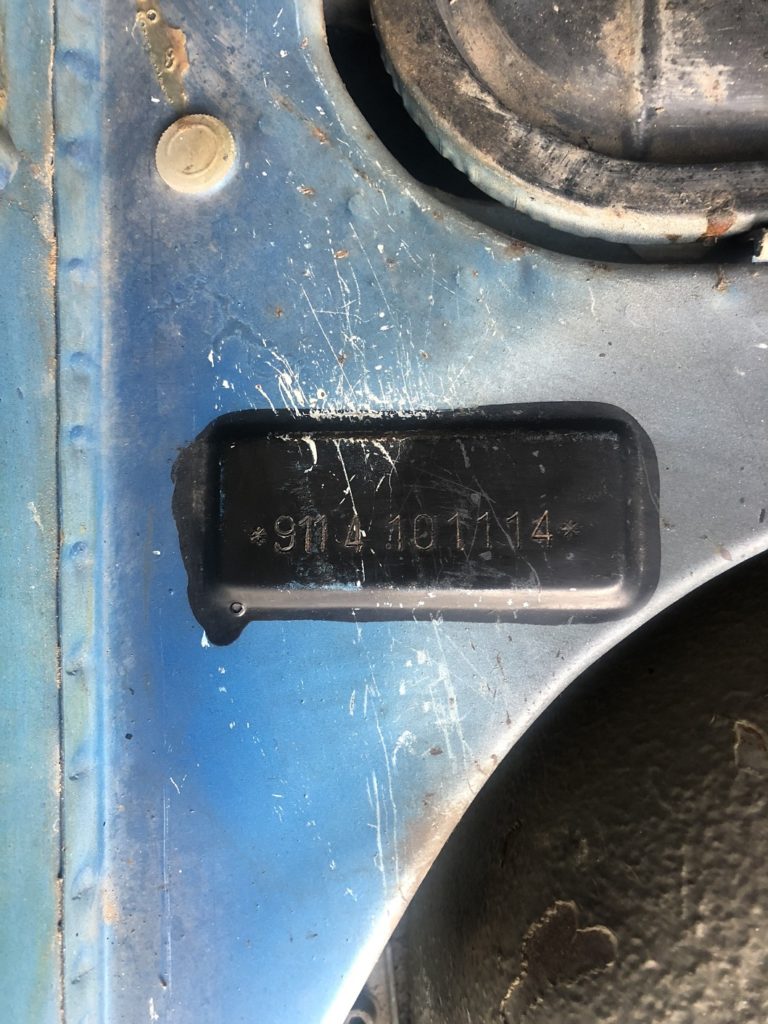 Inside front trunk.
AC unit inside smugglers box.
Engine # 64D0273, Type 930/16 from a 1983 911 SC. In stock form this engine produced 180 hp at 5500 RPM & 244 ft lbs torque at 4200 RPM; 9.3:1 compression ratio and are considered one of the most "bulletproof" 911 engines produced. Per the records/receipts and the prior owner, this engine was professionally rebuilt less than 10,000 miles ago.
Clean undercarriage; very few drips at all from engine.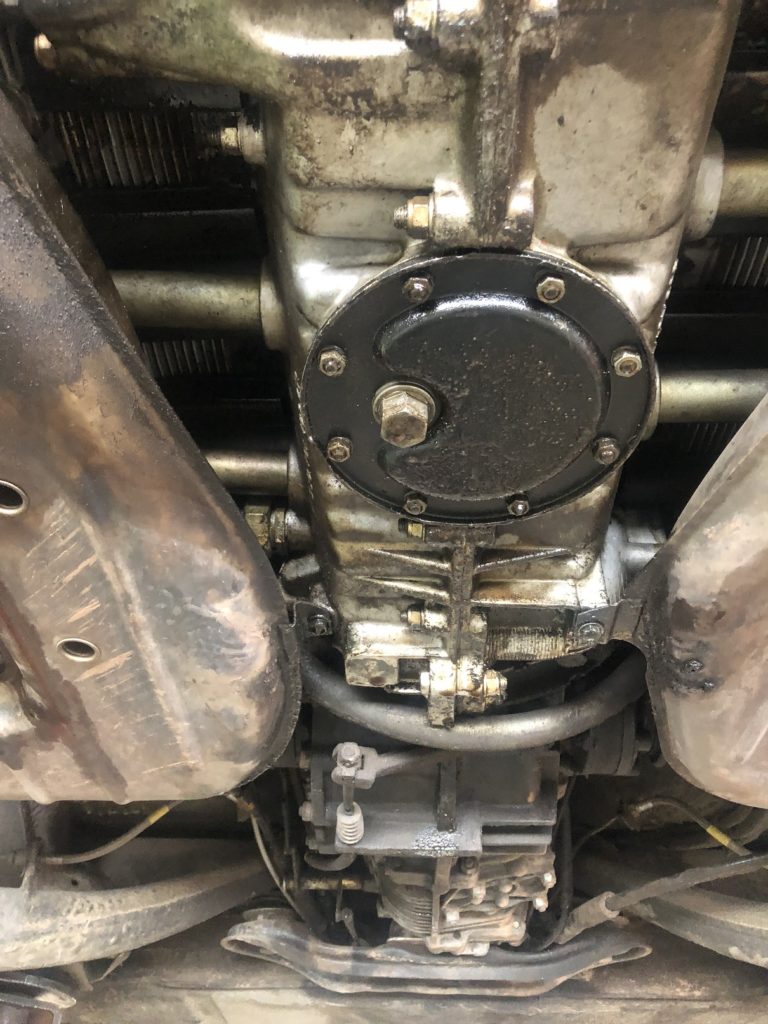 Non- rusty pan.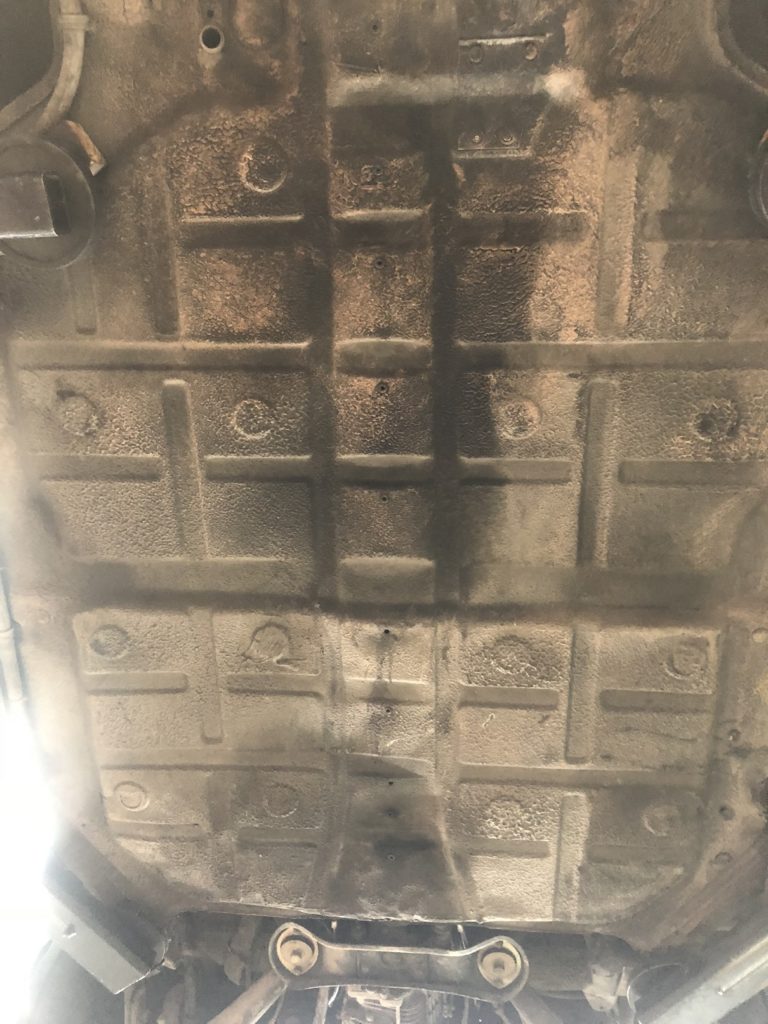 Note oil cooler in right front wheel well, behind air horns. Stock tie rods and sway bars were replaced with heavier duty Turbo components (18 mm front and rear sway bars).