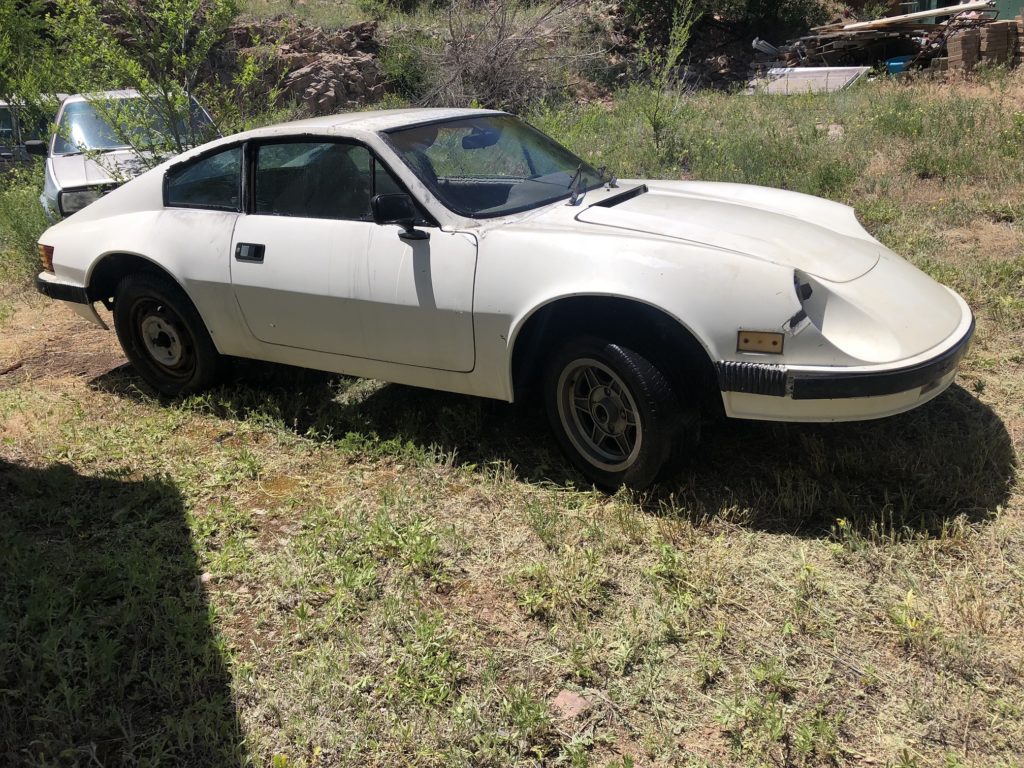 The top photo above is of the project Puma GTI Coupe for sale. The lower photo above is of a finished example of the car. This car should make for a rewarding and straight forward project, especially for those who appreciate and enjoy working with air cooled VW and Porsche cars.  JUST SOLD – THANK YOU
Pumas were handbuilt, low volume sports cars, produced in Brazil from 1967 until 1985. The cars were designed by Genaro Malzoni, an Italian designer living in Brazil. Their styling evoked the Renault Alpine, Dino Ferrari, Lamborghini Muira and the Porsche 904.
Originally built for racing, the appeal and popularity of these VW based sports cars soon found the market for street car production in Brazil. The cars are considered rare with just approx. 22,000 examples produced over the 15+ year life of the marque.
They are rear engined cars (ala Porsche & VW) and employed VW engines, transaxles and chassis. Having readily available VW components sourced from the VW manufacturing plant in Brazil make the cars easily serviced worldwide. Many reviewers found that Pumas, due to their looks, performance, build quality and serviceability, were the car that VW itself should have built when compared to the VW/Porsche collaboration 914. Pumas can be considered Porsche cousins "twice removed" given their shared VW roots.
There are photos posted below of the project Puma we are selling as well as more of this finished example.  Pumas are Brazilian sports cars, not kit cars, although a few were imported to the U.S. in the '70's and '80's in so called "kit form"(without engines, suspension, wheels, etc. with those parts available through U.S. distributors) to allow them entry into the U.S. at the time. Some complete cars were sold in Canada due to less restrictions but the majority of the cars were sold in South America.
The car is sold with a Bill of Sale as it is not titled at present.
Included are:
This Puma has a complete original fiberglass body (will need re-finished; re-painted), trim and all glass. Puma parts for the car are available in the U.S. through Purringpumas.com as well as other sources. Mechanical parts are VW and of course are available from many sources worldwide.
New replacement floor pans, sourced from Brazil (original pans are rusted through and are essentially gone – "Flintstones, Meet the Flintstones……").
Original seats, in good condition (with car).
The dash, all gauges are intact; original ignition key with car.
There are 4 original Puma alloy wheels (1 on car, plus three additional); note: 3 other VW wheels on car at present to make it a roller.
4 wheel disc brakes (intact)
Steering gear and Puma steering wheel (intact)
Fuel tank (intact)
Lights and lenses (intact)
Headliner and door panels (intact)
Rear transaxle/trans.; suspension, axles, hubs (intact)
Engine tin (with car)
Plus other new parts (window rubber, badging, factory VIN/Data plate, engine compartment hinges, Puma literature, manual, etc.).
No engine, will accept most any air cooled VW or Porsche engine.
Rear view of finished car above and the car for sale below.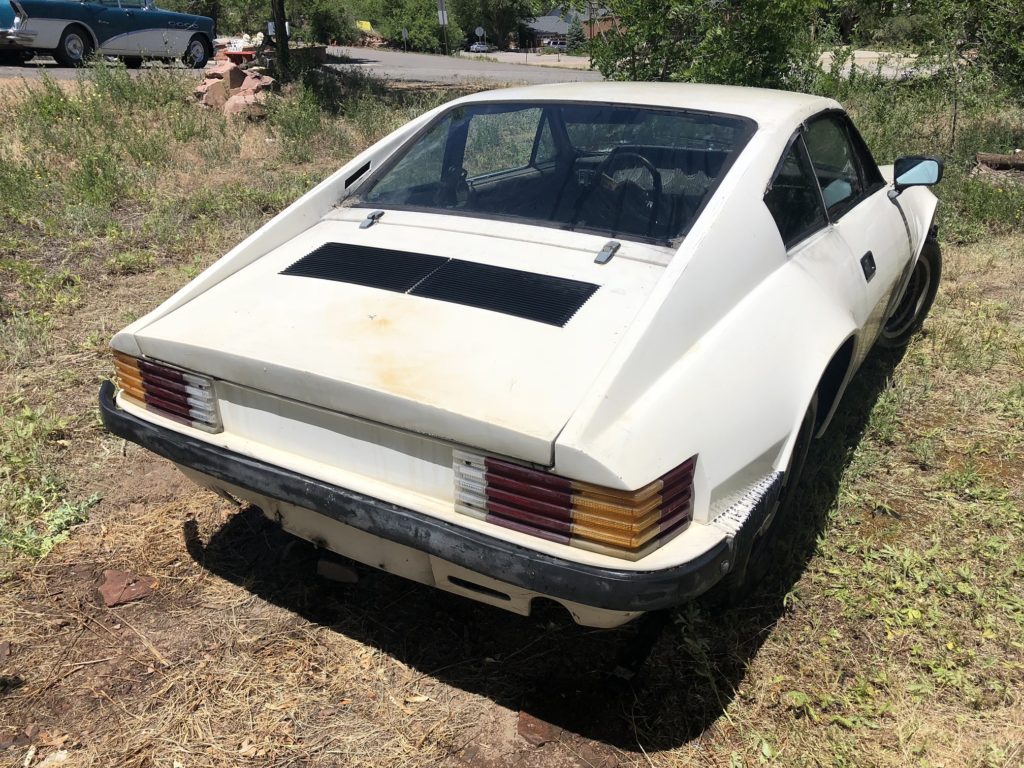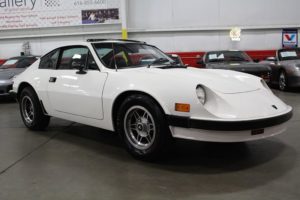 Right front view of the finished example above and the car for sale below.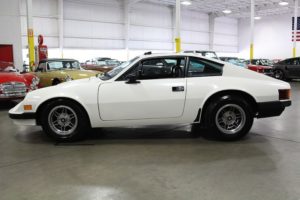 Left side view of the finished example above and the car for sale below.
View of empty engine bay with transaxle/trans. of the car for sale below.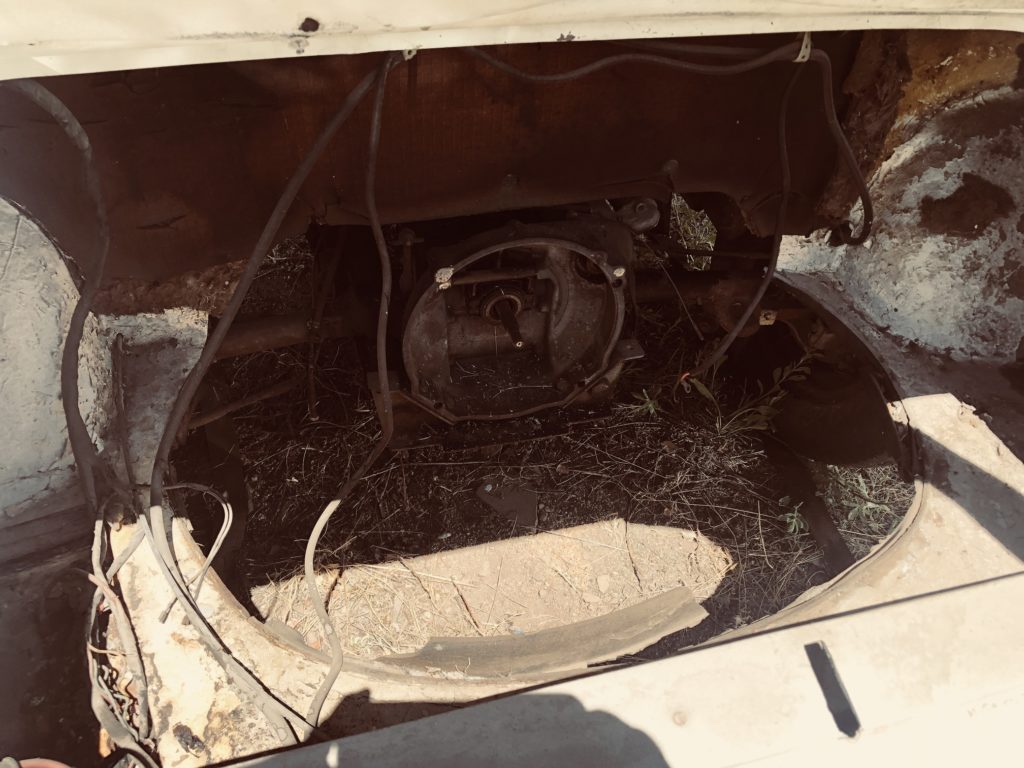 Photo below of engine bay of finished example showing dual port, dual carb air cooled VW engine.
Photo below of front trunk, fuel tank, brake cylinder, spare wheel/tire bay on car for sale below.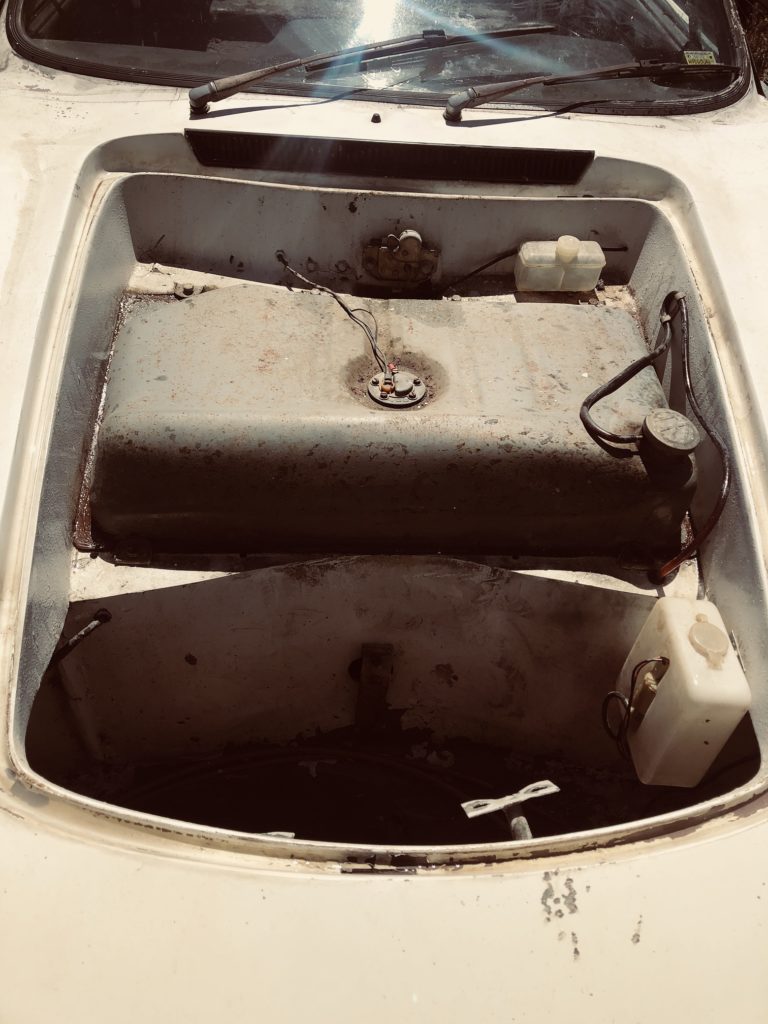 Photo below of finished example front trunk.
Photo above of Puma steering wheel and dash in car for sale; photo below of same in finished example.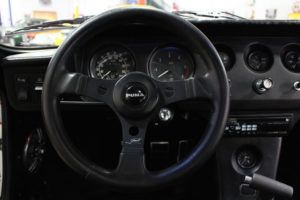 Photo of good headliner in car for sale above. Photo of Puma alloy wheels with car below (4th wheel is on car).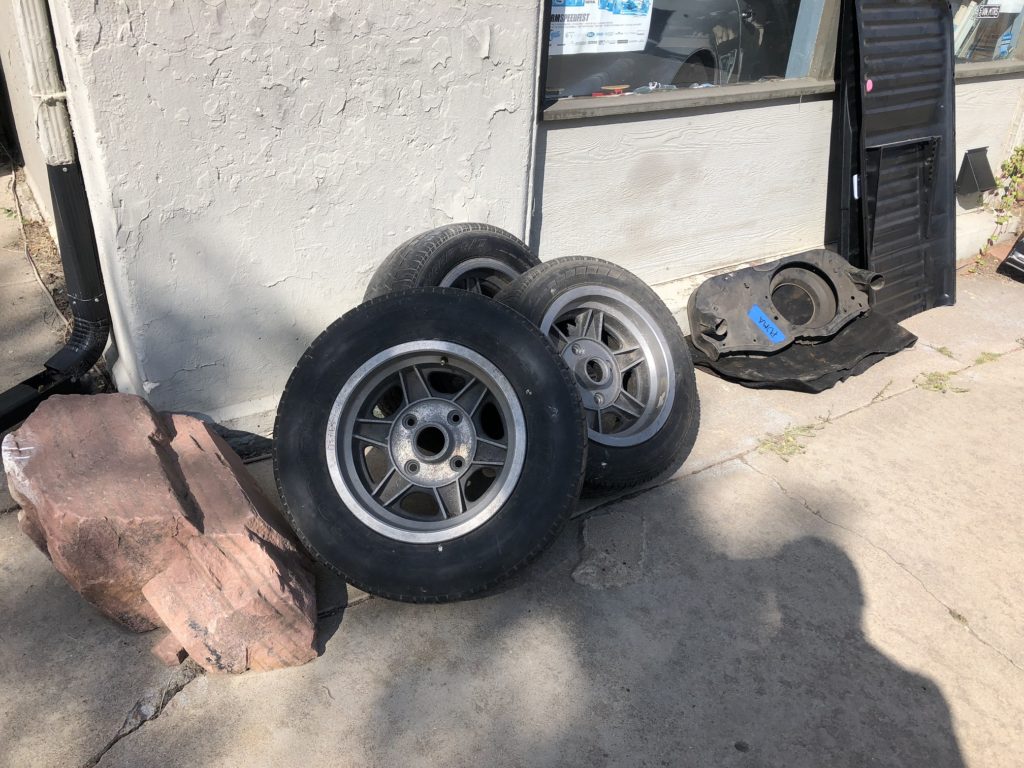 New floor pans for car shown below along with piece of engine tin included with car.
Original Puma seats, in good condition, included with car shown below.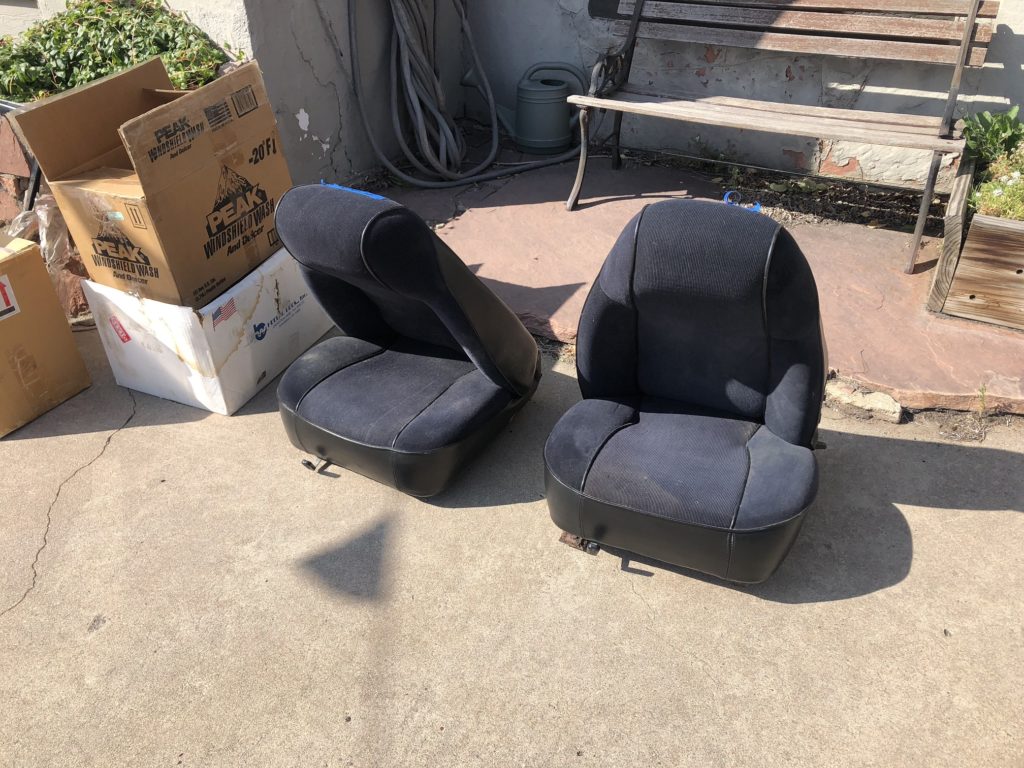 Factory VIN/Data plate included with car among other parts shown below.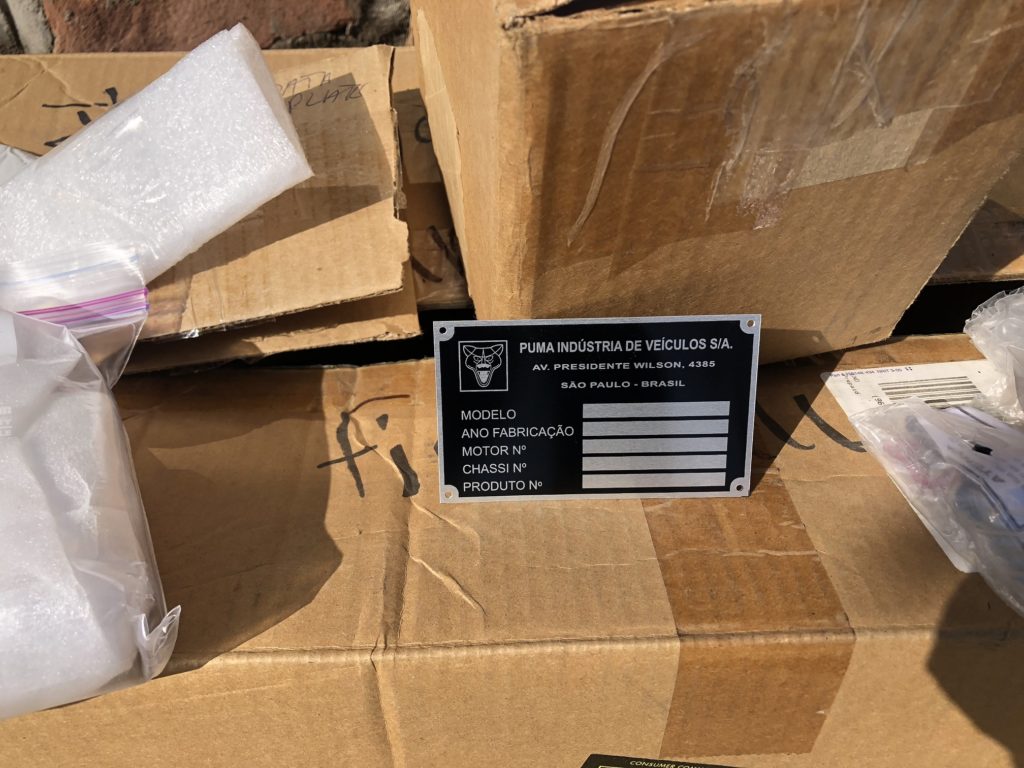 New window rubber included with car shown below.
Misc. parts including NOS front window frames.