Fully Restored 1960 Austin Healey 3000 BT 7 For Sale. This is Healey # H-BT7L/6266. Per it's Heritage Trust Certificate it was originally built December 23-24, 1959. The car has received a recent complete restoration (see details below). It is a well sorted, no issues car for the next owner who will appreciate and enjoy the beauty and quality of this car. JUST SOLD – THANK YOU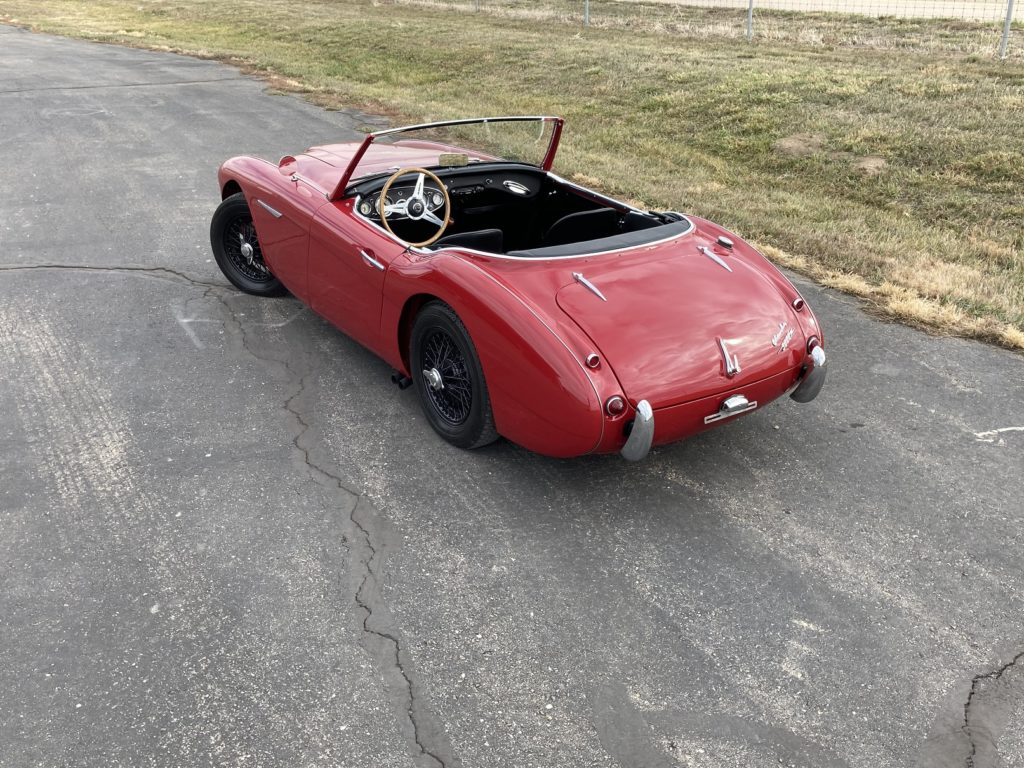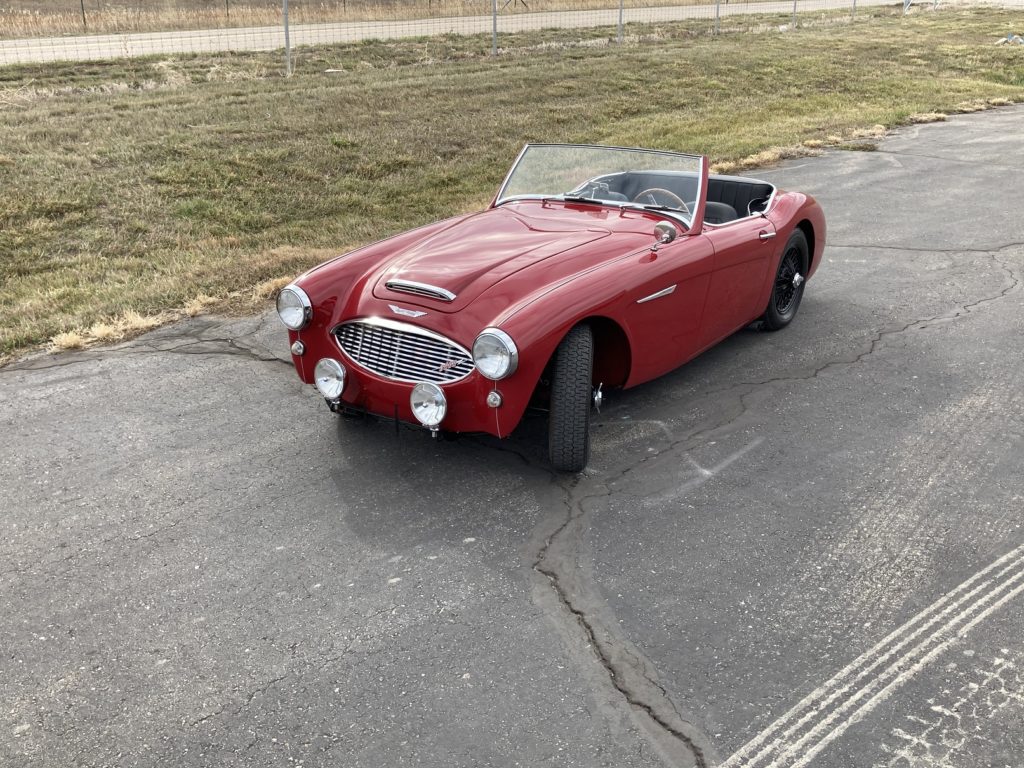 We very much like the look of this car having the front bumper removed and the rear bumper replaced by " bumperettes" which accentuate the car's beautiful lines.  The original front and rear bumpers, in good condition, are with the car however.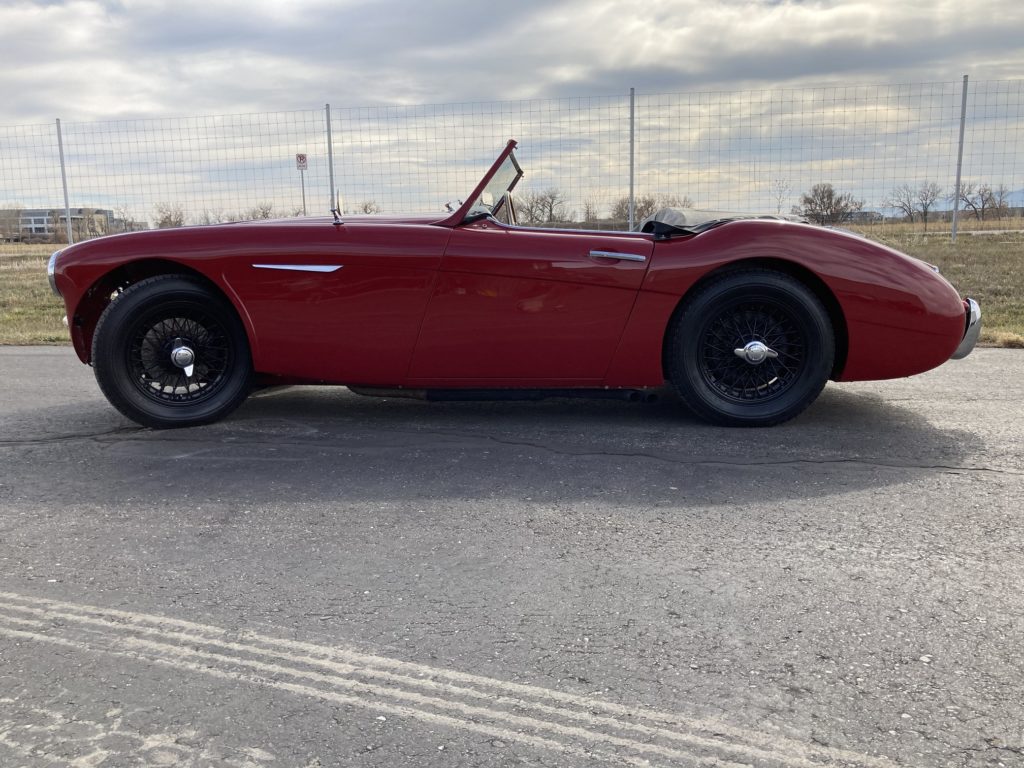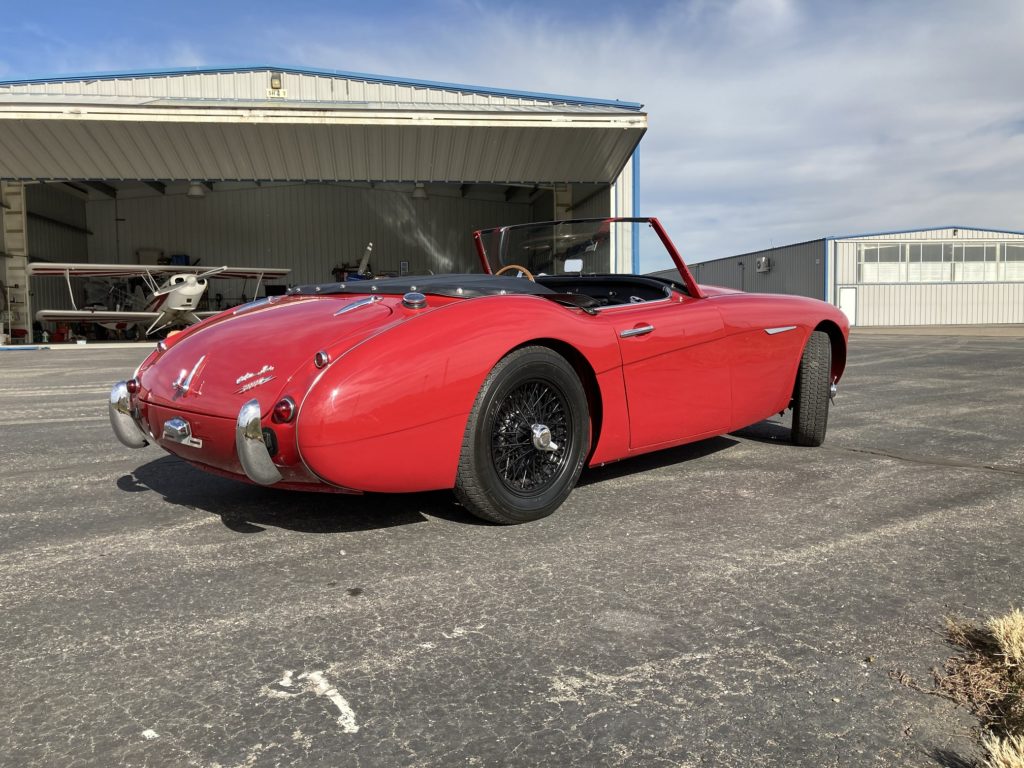 Twin 7″ driving lamps are switched on with the high beam headlights.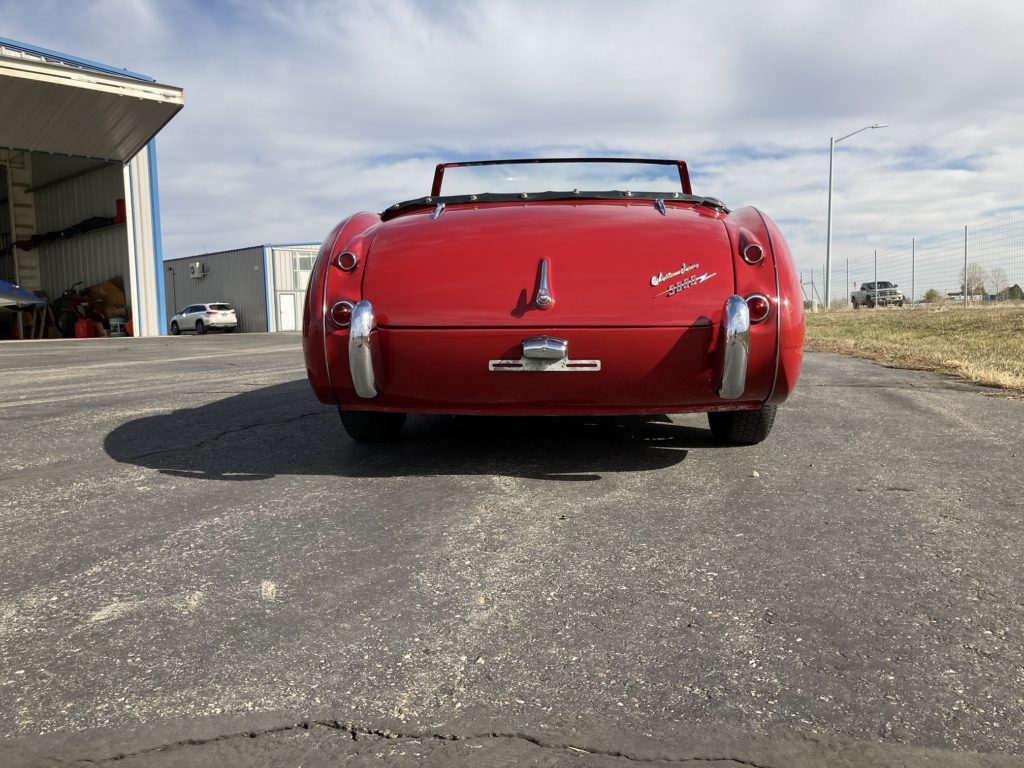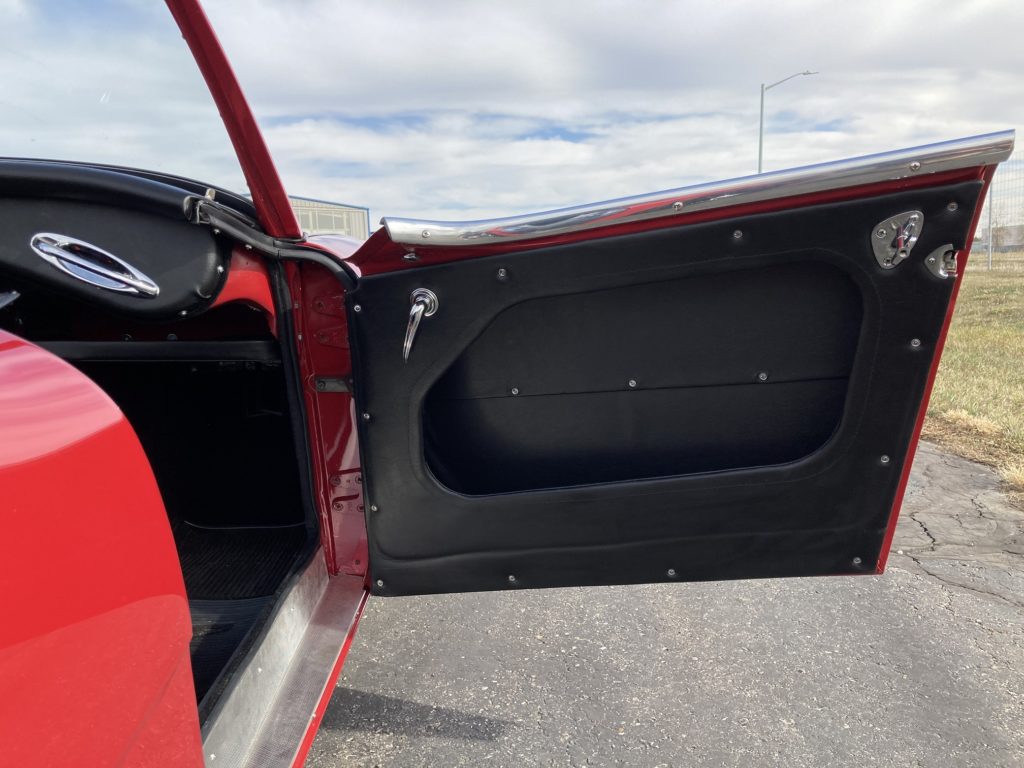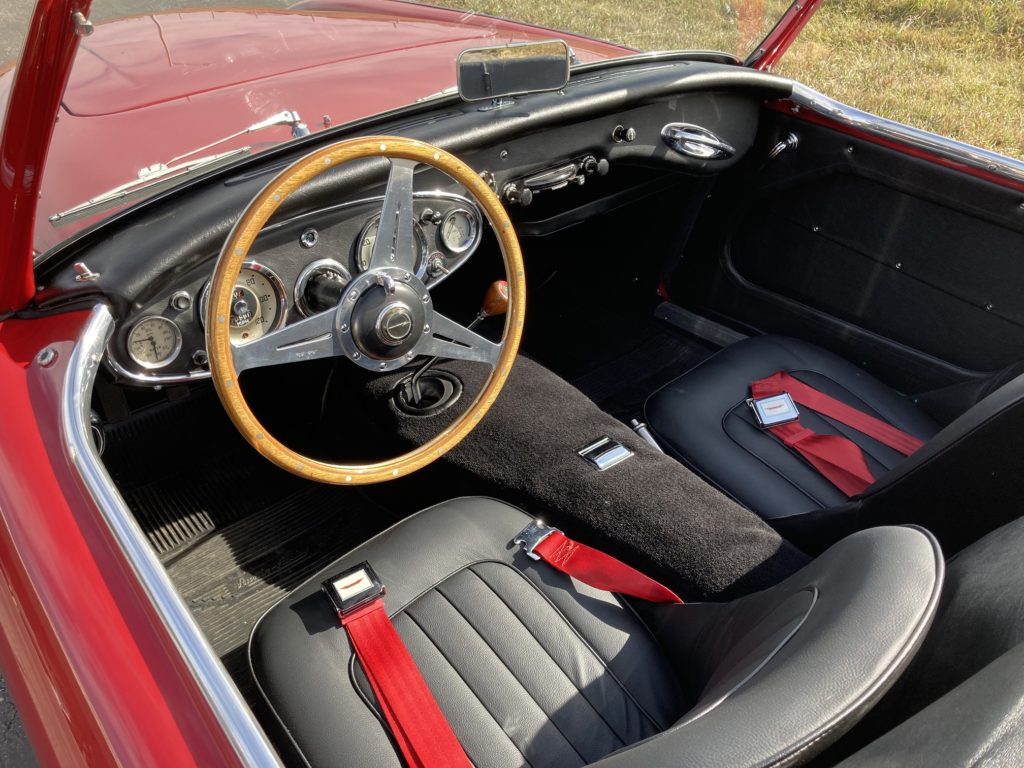 The car is very well detailed down to its Austin Healey logo'd seat belt buckles.
The interior of the car is finished with a beautiful, high quality black leather from England.
The wood rim Moto Lita steering wheel from England also adds a very nice touch and feel, mounted on the optional equipment adjustable steering column.
Engine No. 29D-RU-H/8515. 2,912 cc in line six cylinder engine producing 124 hp. Four speed transmission with overdrive in 3rd and 4th gears.
Commission No. 3036BT7L and Body No. 6645.
Original radiator cleaned, rodded and pressure tested. Upgraded 5 blade fan.
There is a full new zippered tonneau fitted for the car as well as a new black soft top. Proper side curtains have been ordered from England and will be included; there is a new soft storage pouch for them as well. A jack and knock off hammer are included for the boot.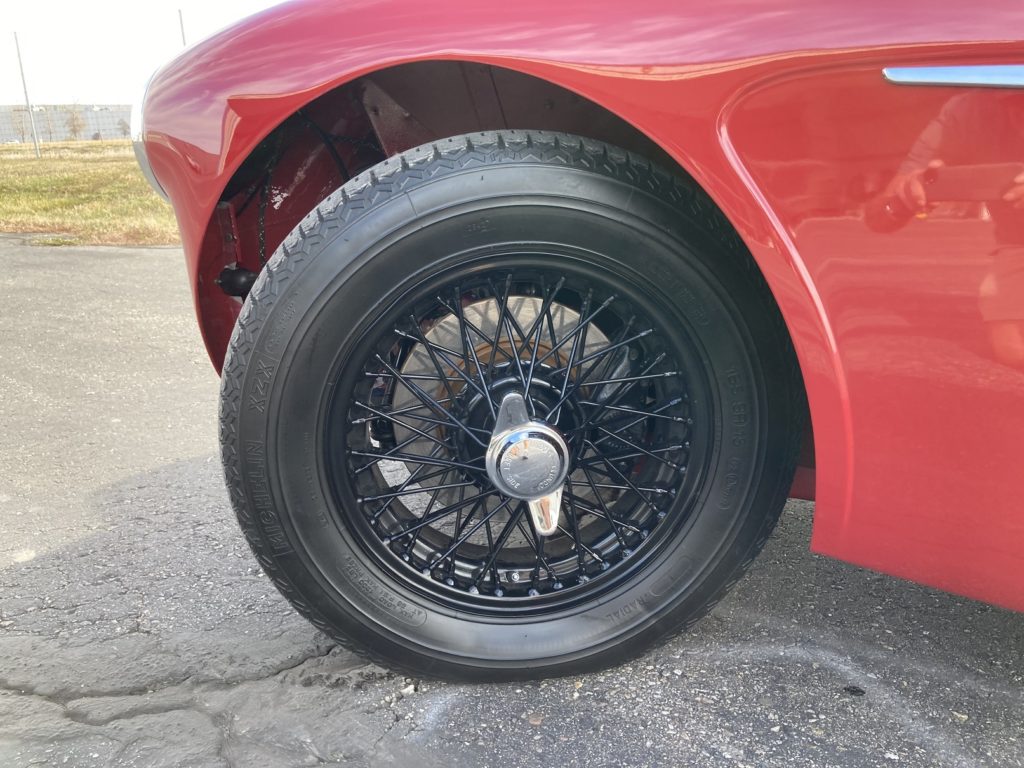 Front disc brakes were standard on the 3000's, an upgrade from the previous all drum brake 100 6 models.
60 spoke wire wheels are powdered coated and are fitted with new Michelin XZX tires and new 2 eared chrome knockoffs.
The side exhaust adds a sporting touch and sound; the standard twin pipe exhaust exiting the rear of the car is also included should one want to revert to the original placement. There is nothing quite like the sound of well tuned big Healey!
Please see the lists below of the restoration work completed along with a sampling of photos of the restoration in progress. The entire restoration is fully documented with more photos and all records and receipts. The car has been driven some 500-600 miles since the restoration was completed.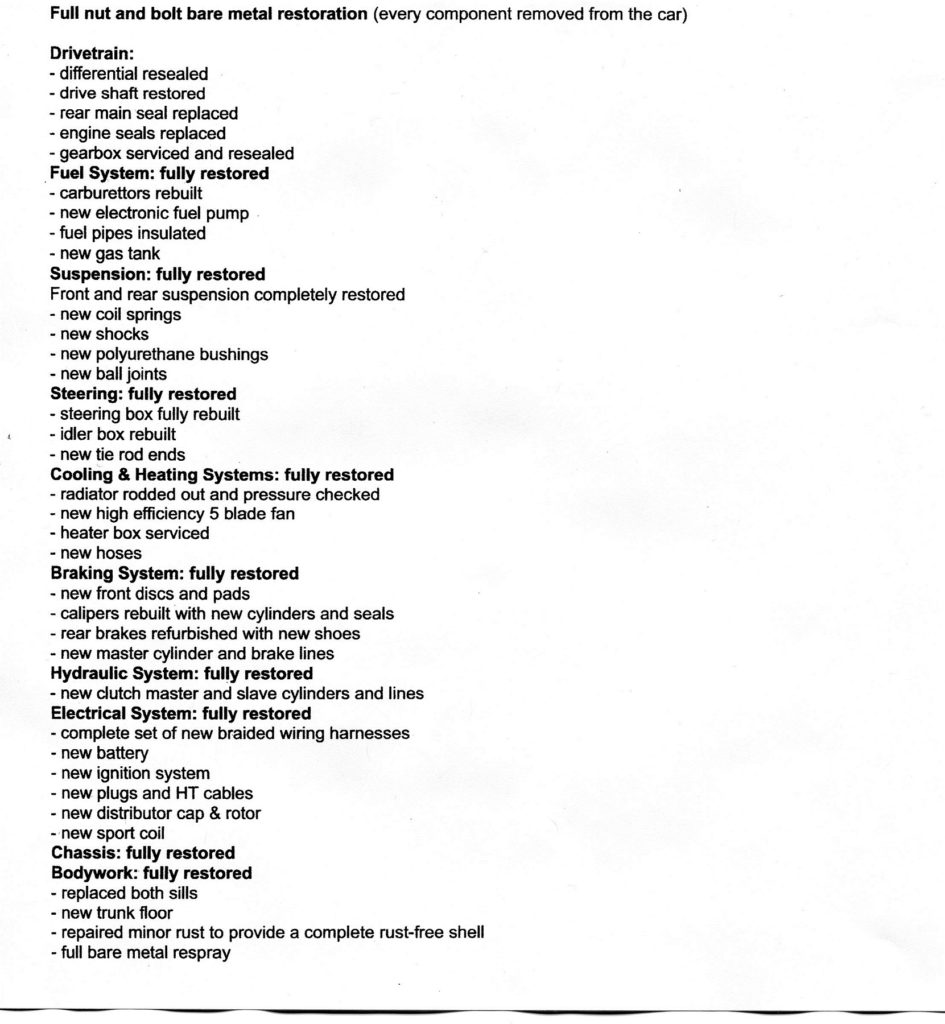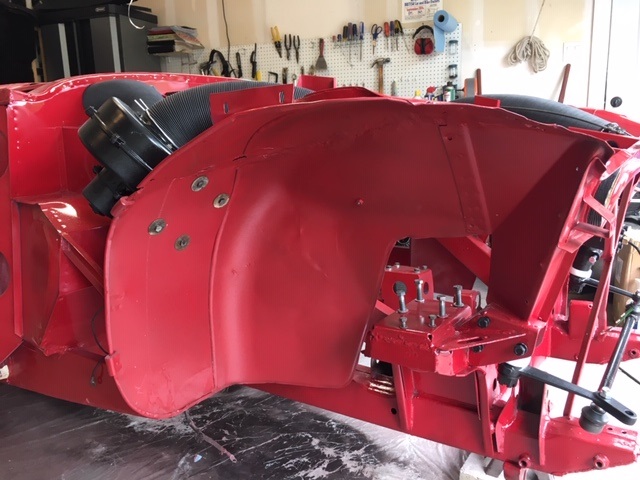 Building an all "new" Healey from the ground up!