1969 Jaguar XKE 2+2 For Sale. This is a Series II Jaguar XKE, # P1R24510, and features a four speed manual transmission and wire wheels. It is in very good driving condition. It starts readily and runs, drives, handles, shifts and stops well. The body is straight and the car is not rusty. The interior is in  decent condition and a new headliner has been installed. The paint has a good shine but has a fair share of chips, marks and nicks. There is a new dash cap as well as new rubber moldings and trim bits with the car.
JUST SOLD – THANK YOU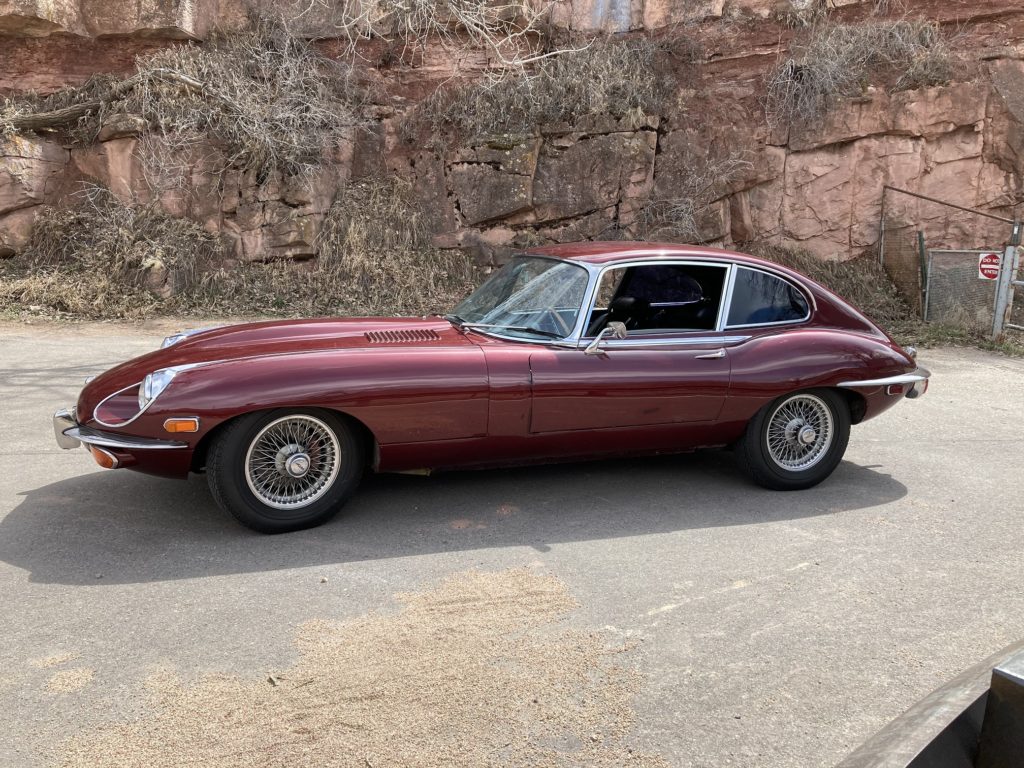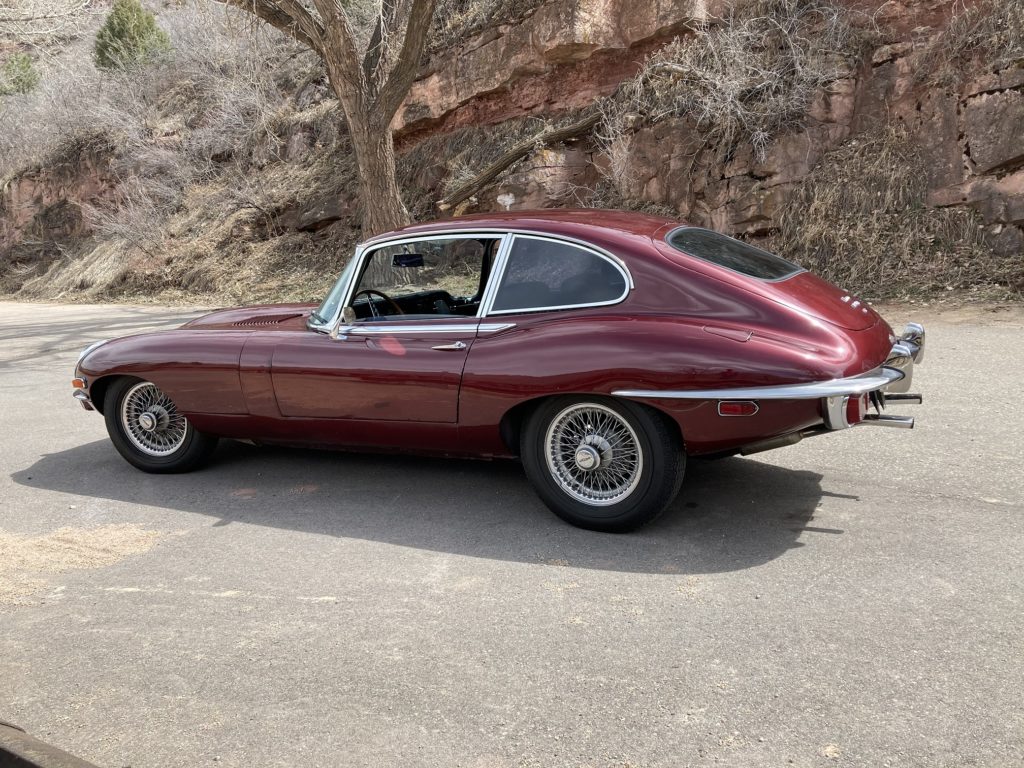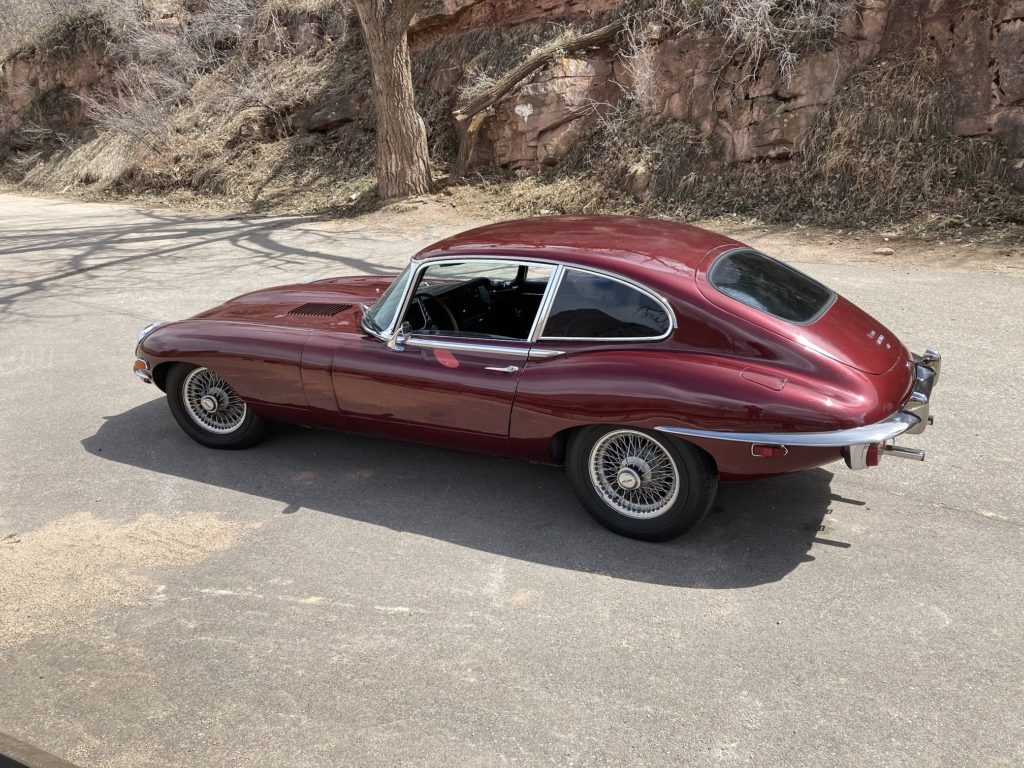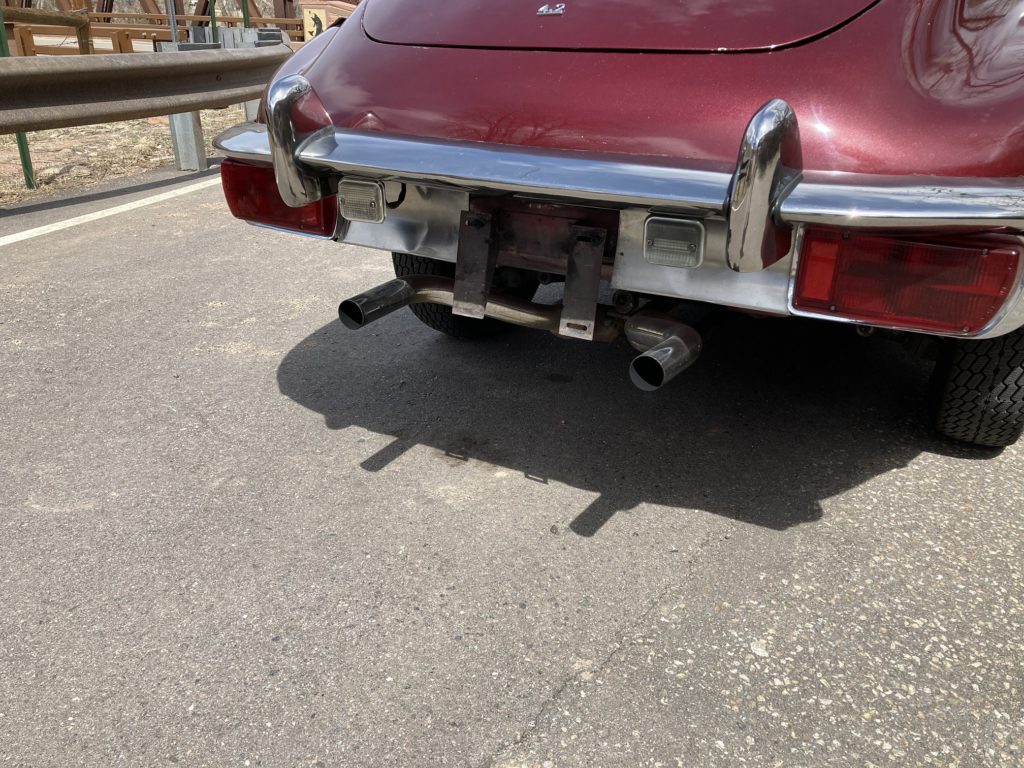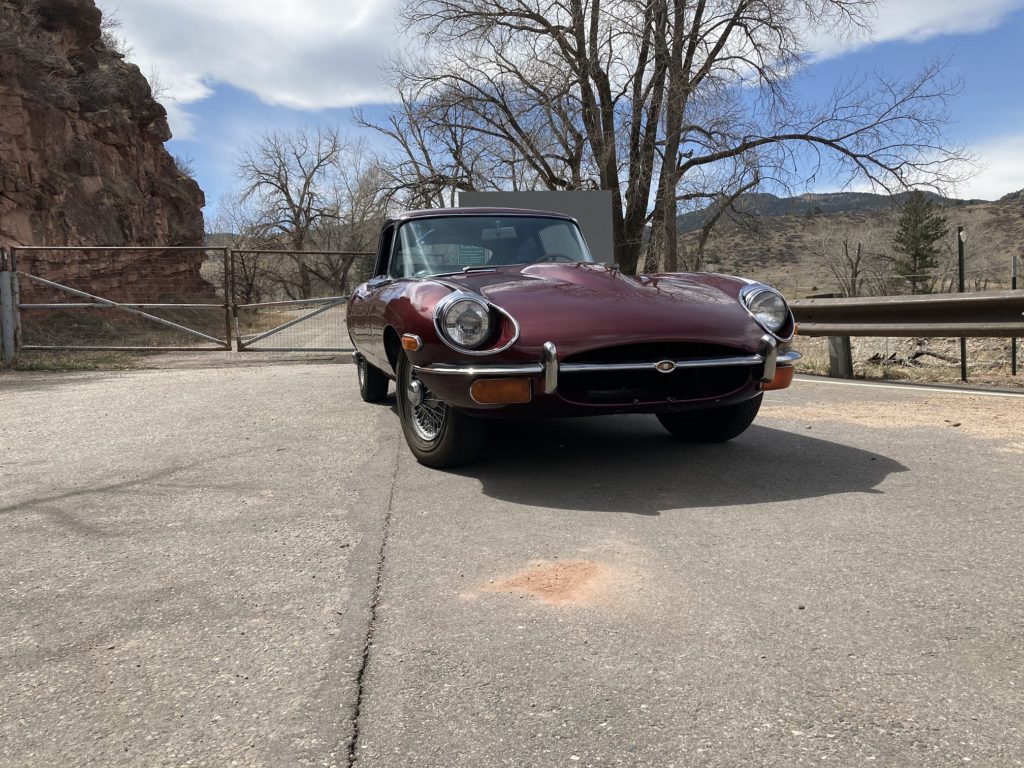 Nice to see a 2+2 equipped with a 4 speed manual trans. vs the more common floor shift 3 speed automatic. The wood steering wheel looks just right in the car and has a great feel too.
Aircraft style instrumentation and dash switches.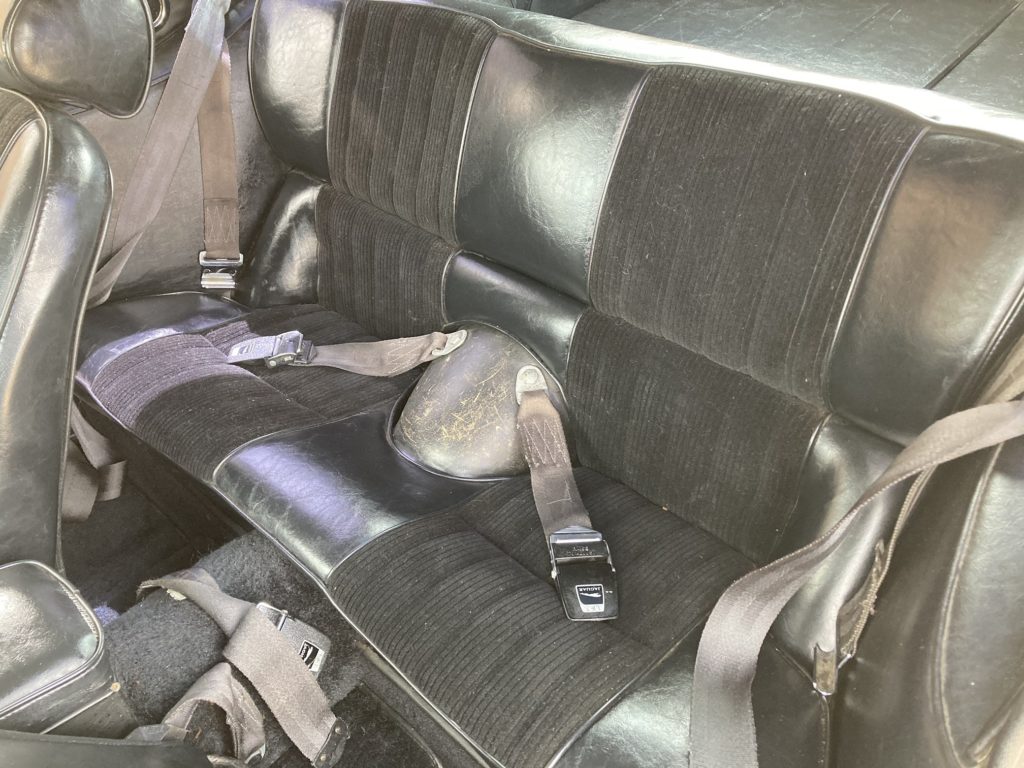 Rear seats provide room for the kids to ride along or fold down for more storage space.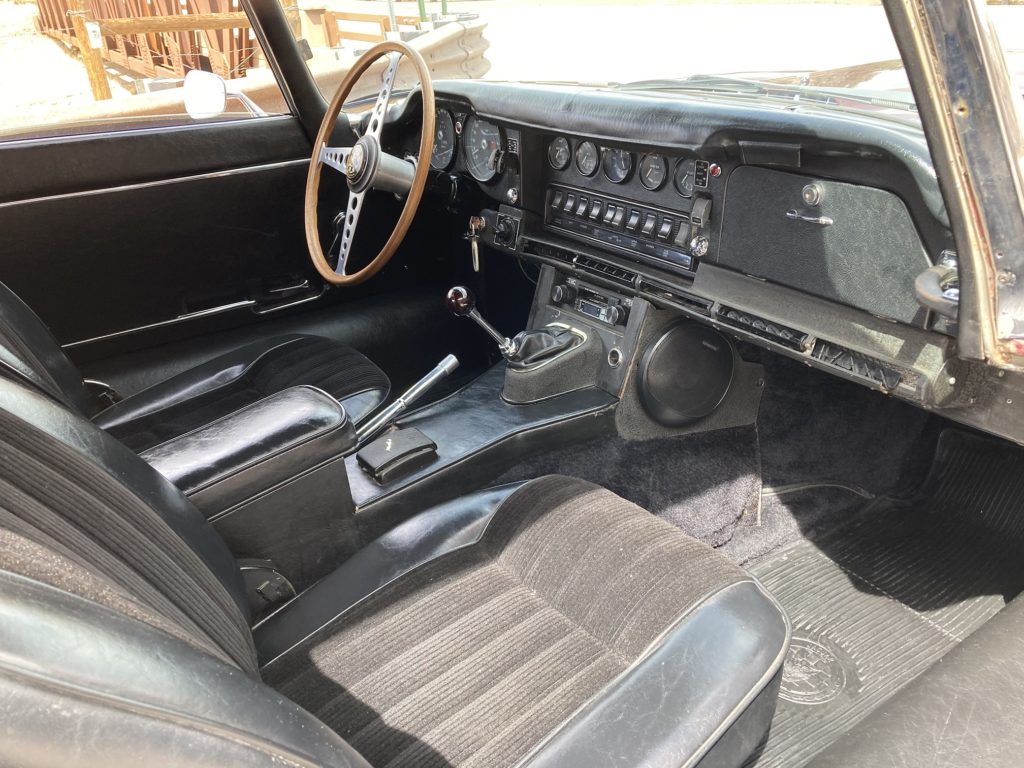 Seats have black cloth inserts which is  a cooler surface in warm weather and a warmer one in cool weather. The car was factory equipped with AC and is currently inoperative but all components are in intact.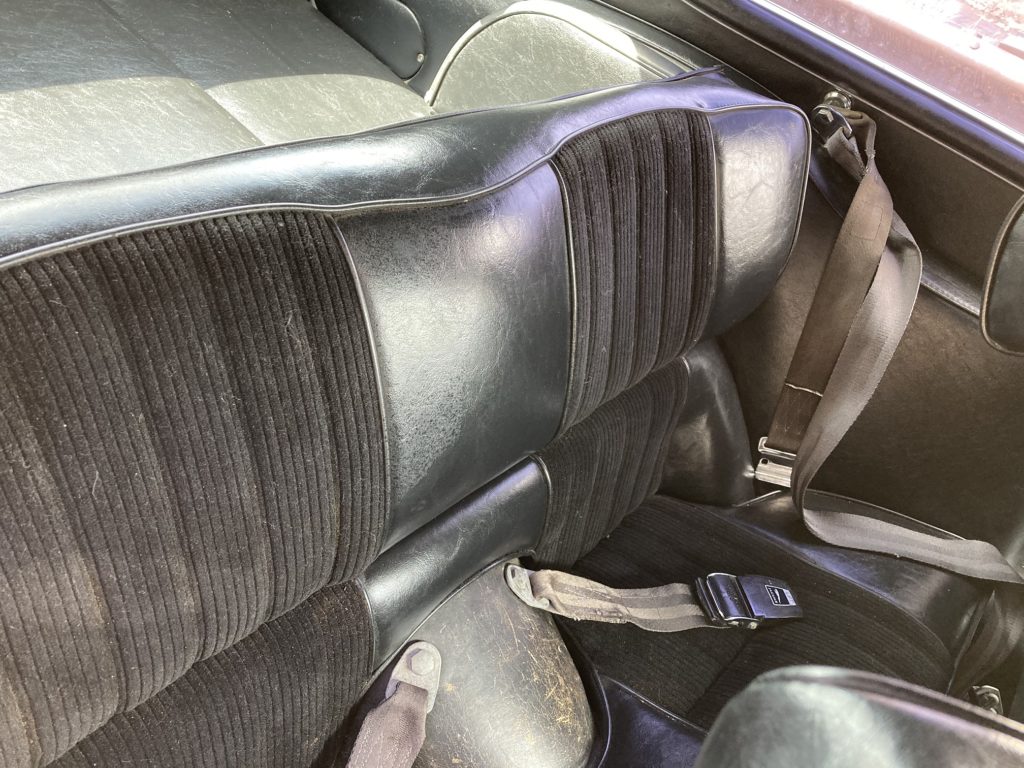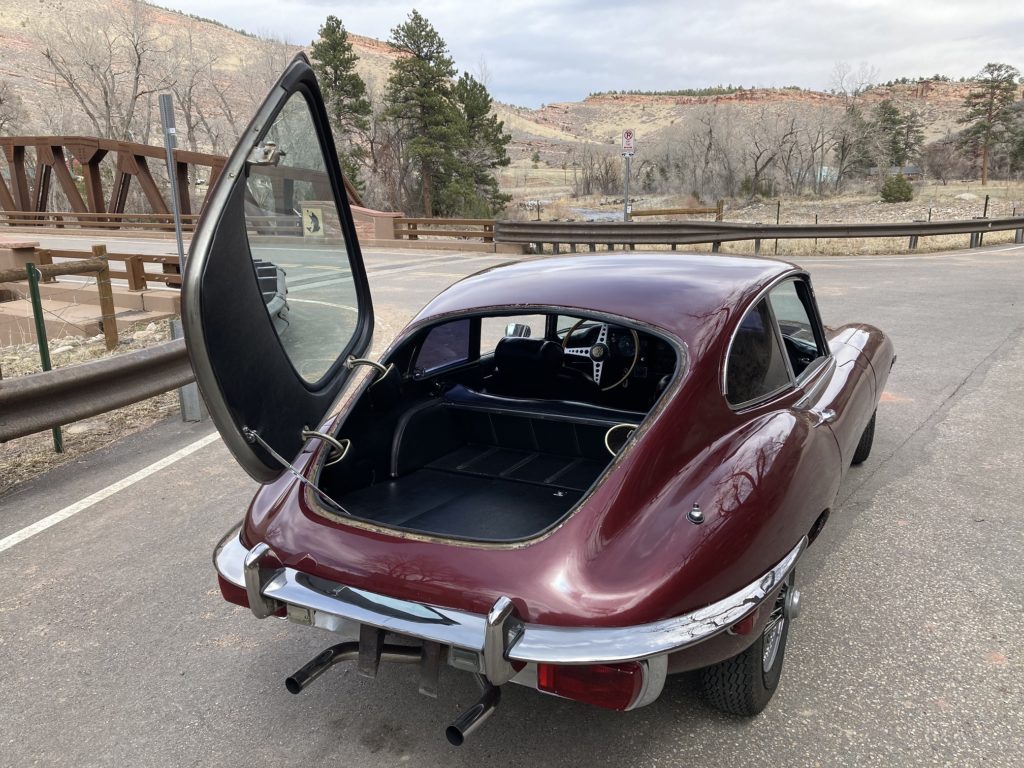 The side hinged rear hatch adds to its exotic looks as does the distinctive XKE forward tilt bonnet.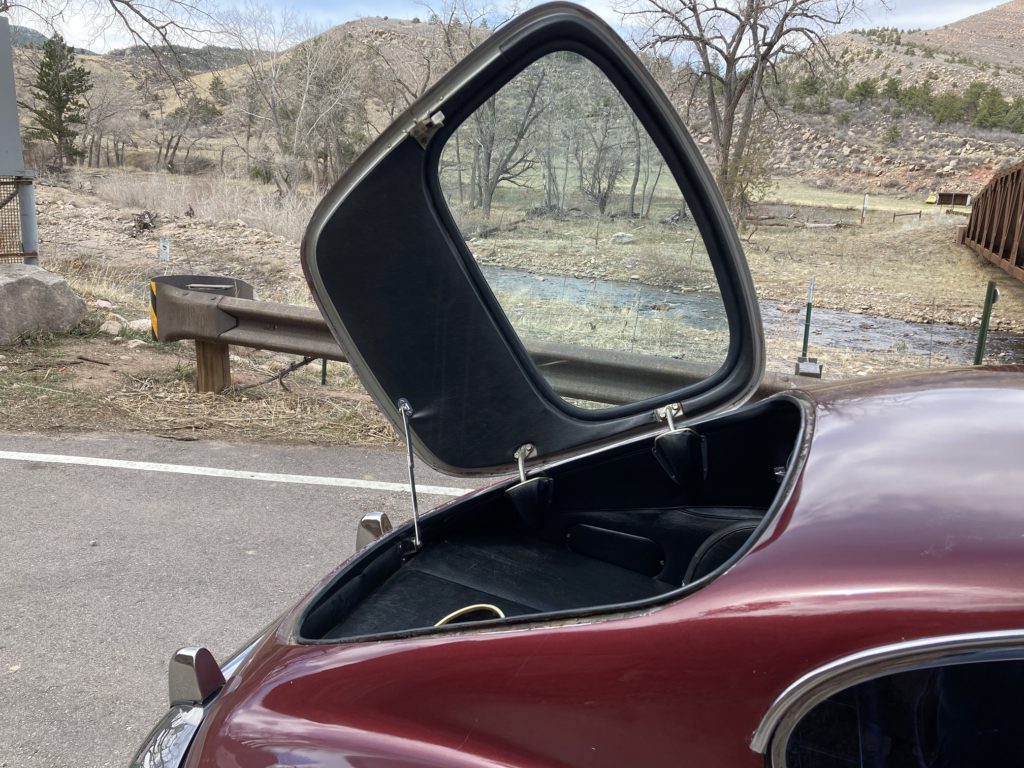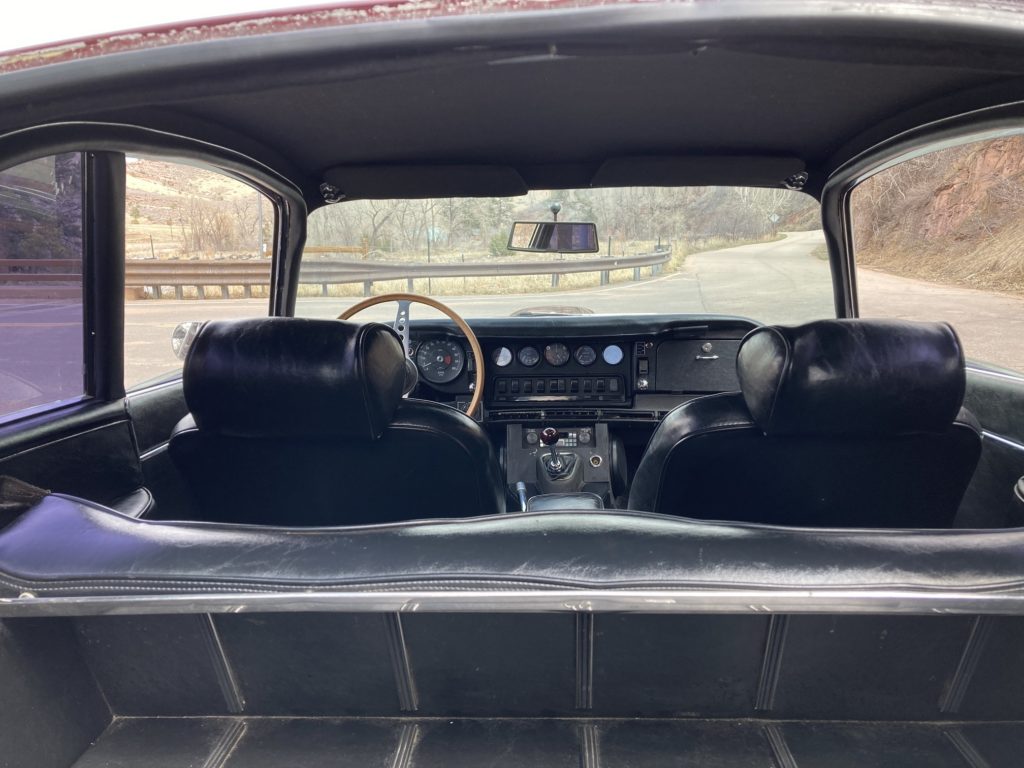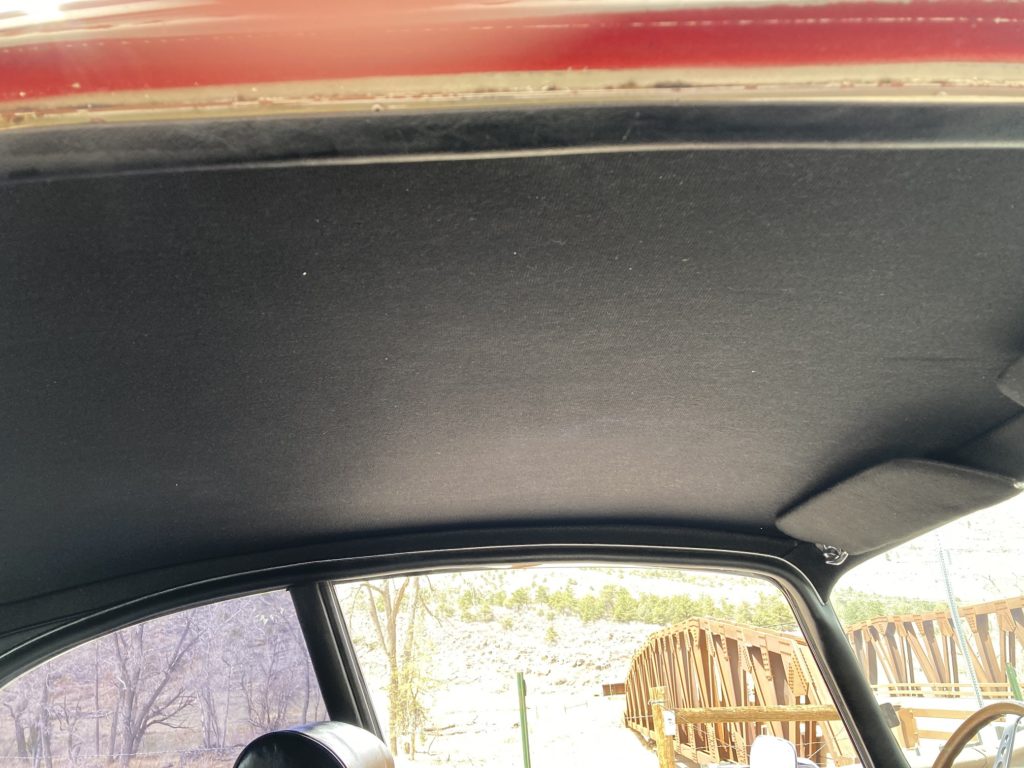 New headliner recently installed is a real plus as headliners are one of the most difficult interior trim items to replace.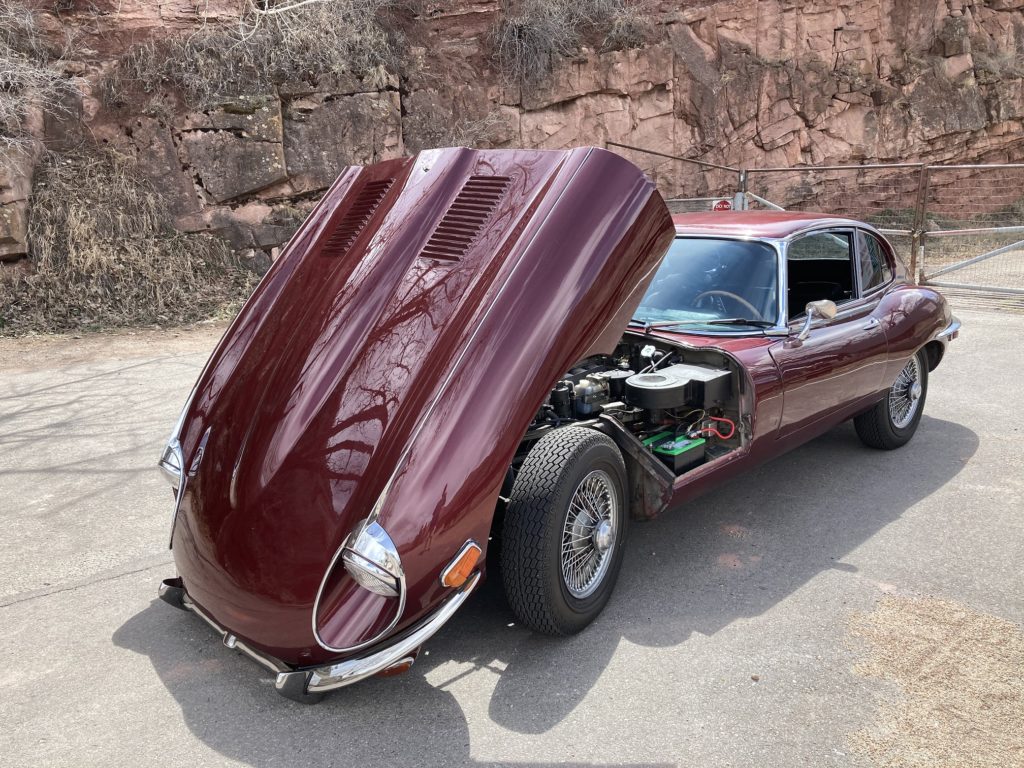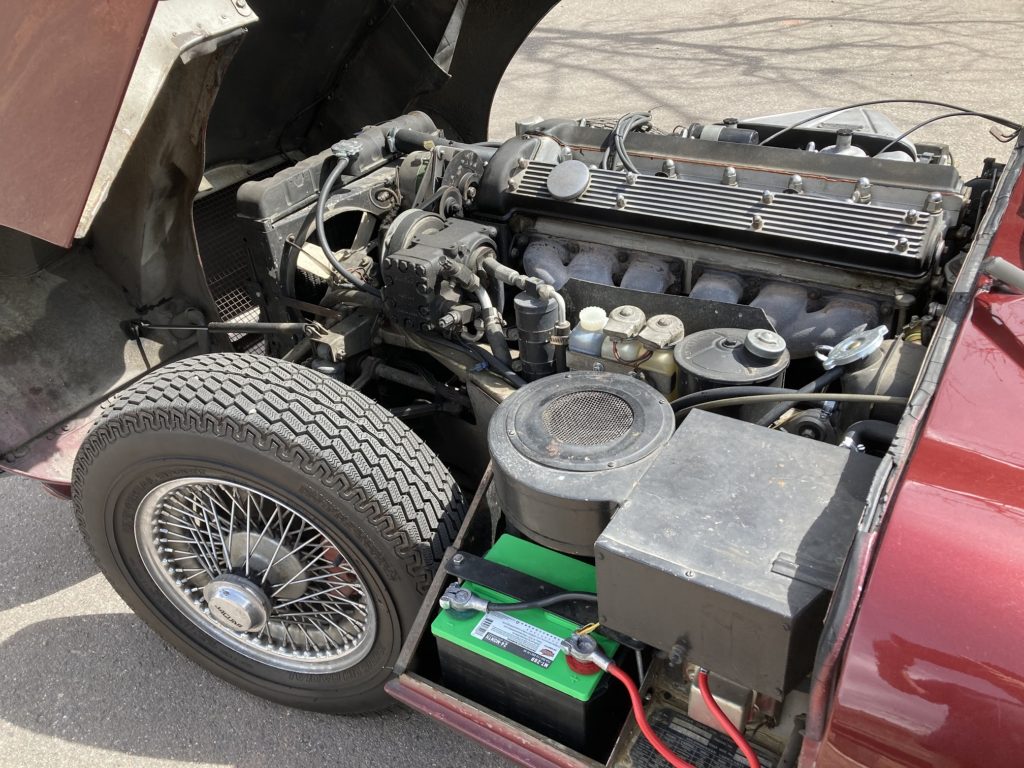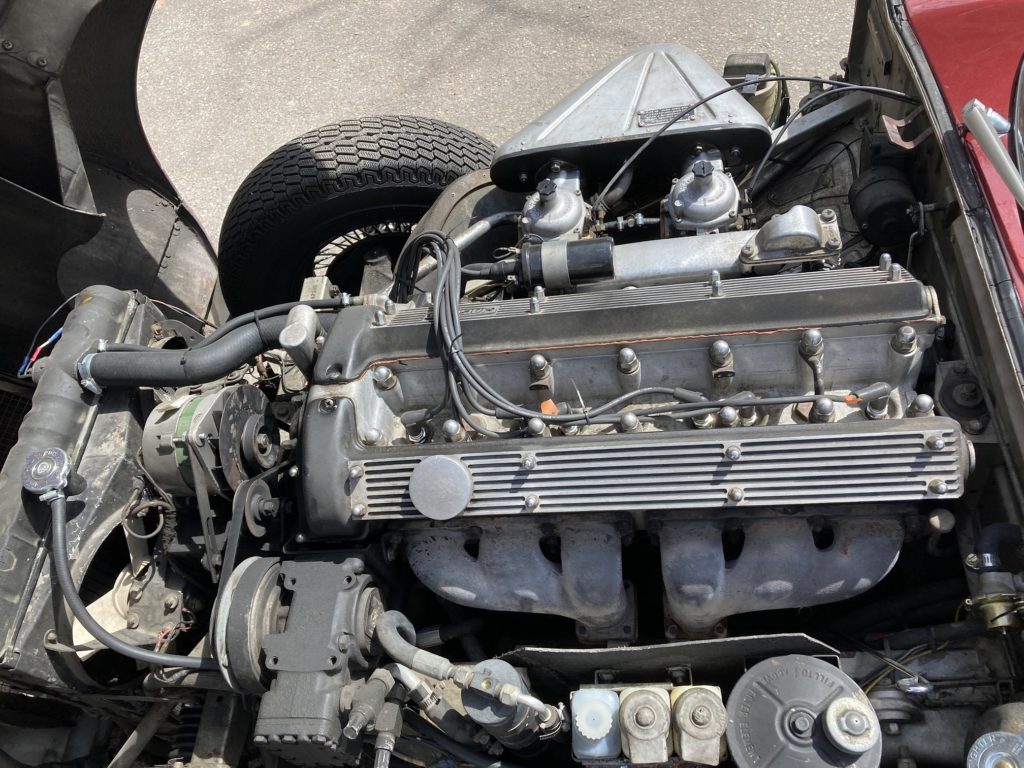 The venerable twin OHC 4235cc six cylinder engine with twin 2 bbl Stromberg carbs is a proven power plant and one of Jaguar's best engines.
Tools, jack, owners and workshop manuals, records/receipts with car.
This Series 2 XKE is but one of 5,326 2+2s produced from 1968-1971.
Chrome wire wheels were optional and add greatly to the car's looks.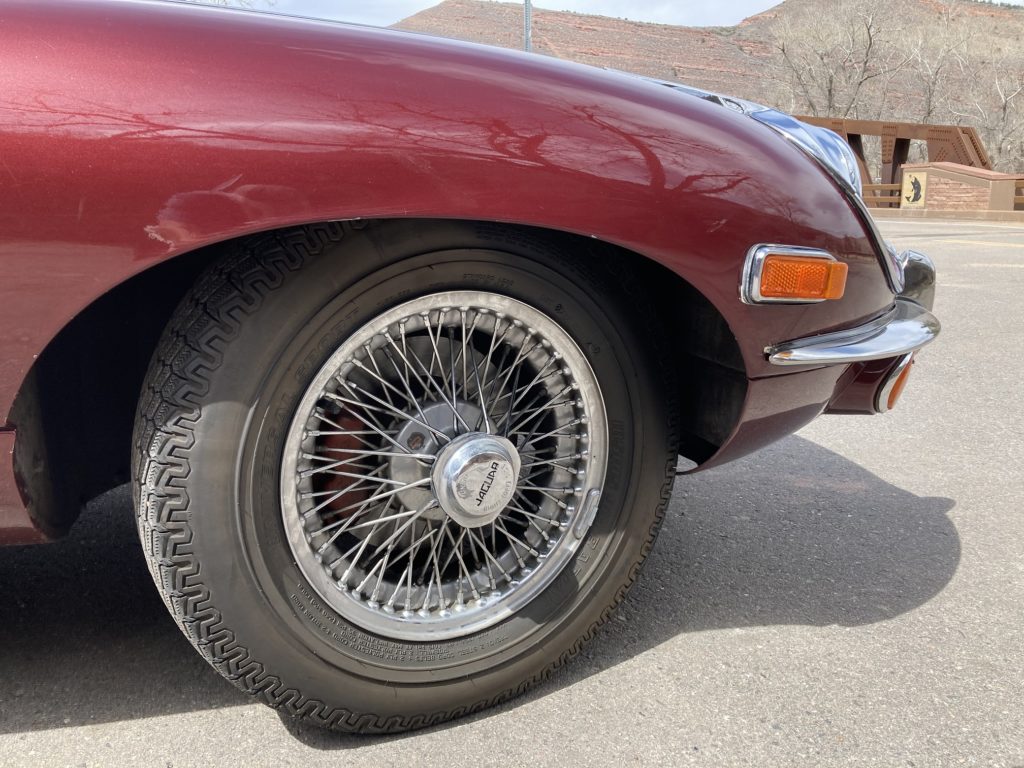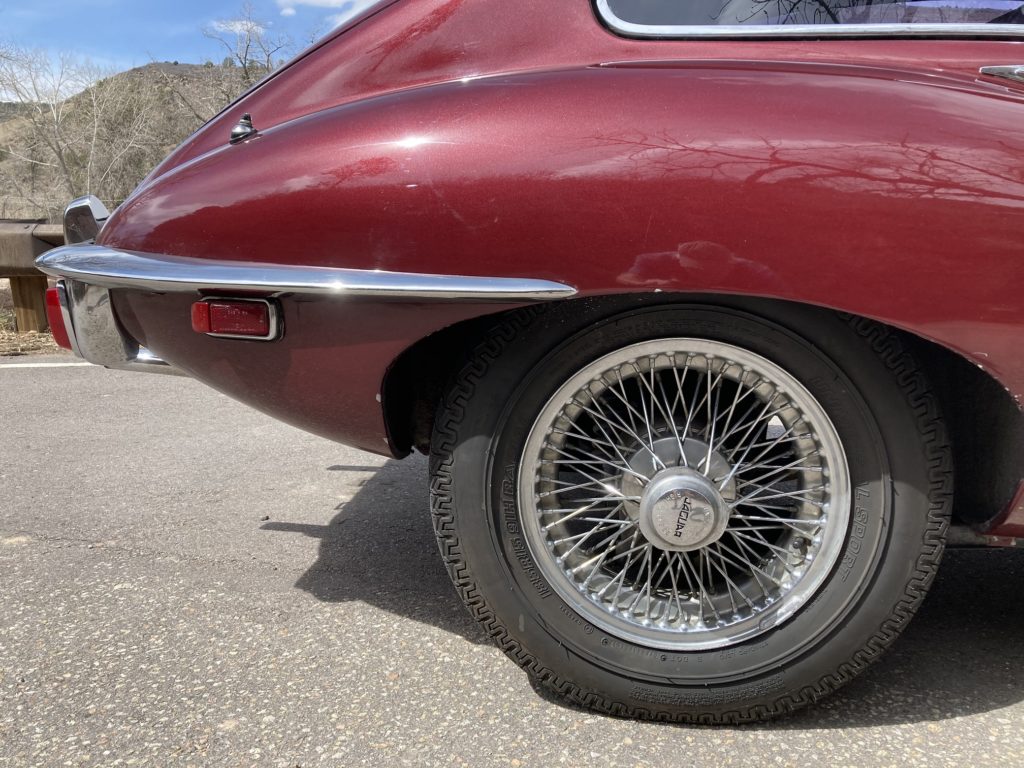 Please enjoy these videos of the car: