Low mileage Z3 in very good condition. Finished in Black with a light Grey Leather interior. It is powered by an in-line six cylinder engine coupled to a manual 5 speed transmission. Options include a push button power top, AM/FM/CD and air conditioning. 2002 was the final year of production for these fun, handsome roadsters. This car is sold with a clear, actual mileage, Colorado title and has just over 65,000 original miles (!). Service records (serviced locally at BMW dealership), original owners manual/booklets, keys, etc.. An excellent example of the marque and model. Always very well maintained and cared for; no issues, ready to enjoy now!
JUST SOLD – THANK YOU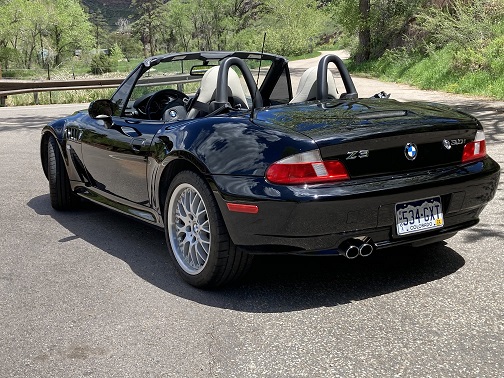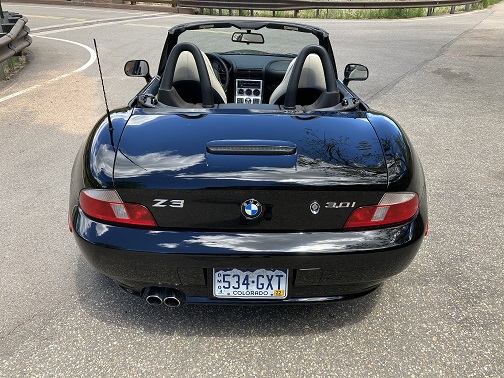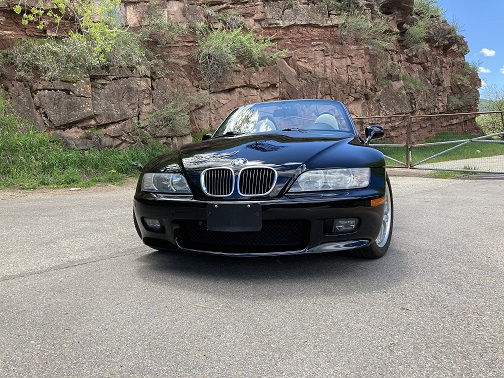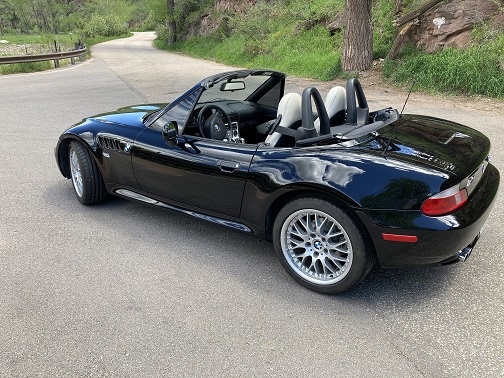 The paint finish and body on the car are very good. We notice but one very small ding on the right front cowl above the headlight.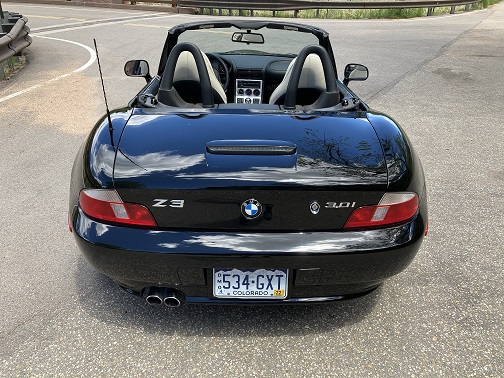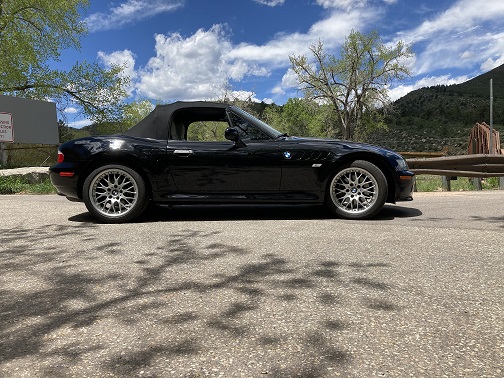 We feel that the car looks very good with it's top up too; not true of all roadsters. The rear window is in excellent shape and has a protective pad to cushion and protect it when the top is down.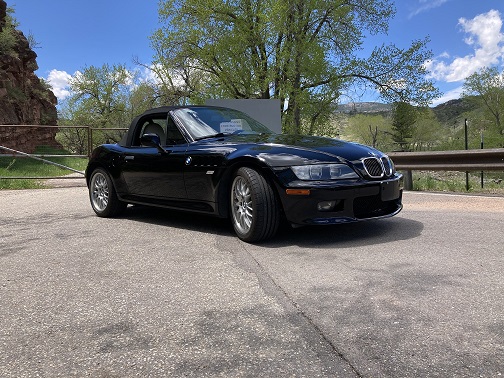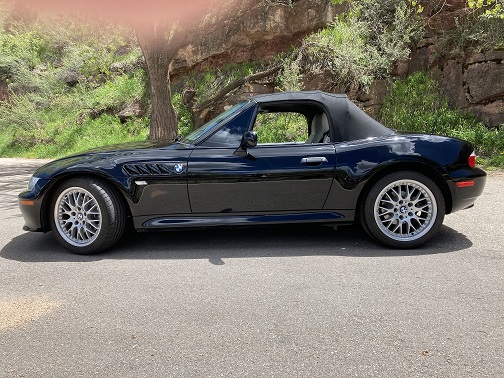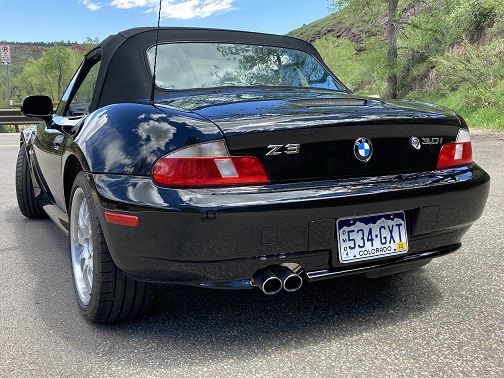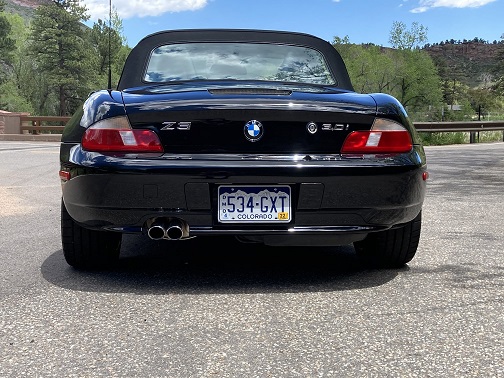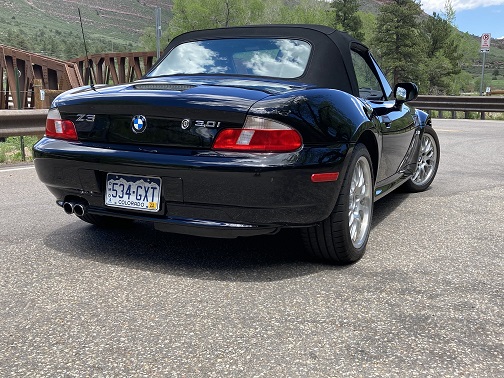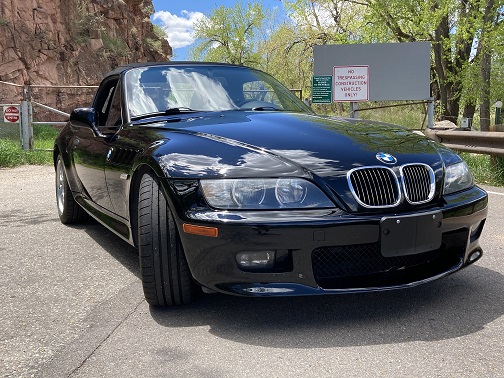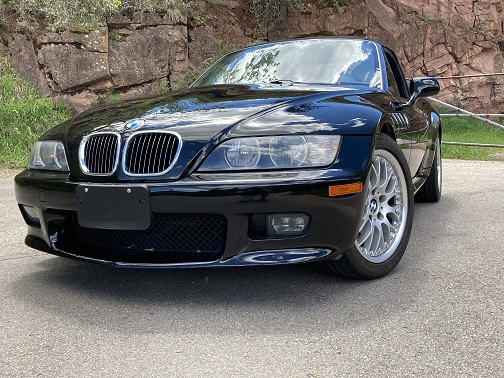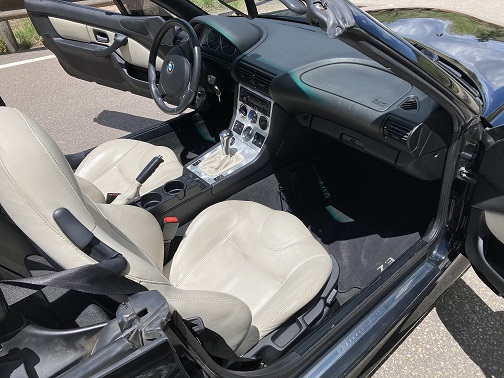 The light grey leather seats make for much cooler seating with the top down!  Overall condition of the interior is near new.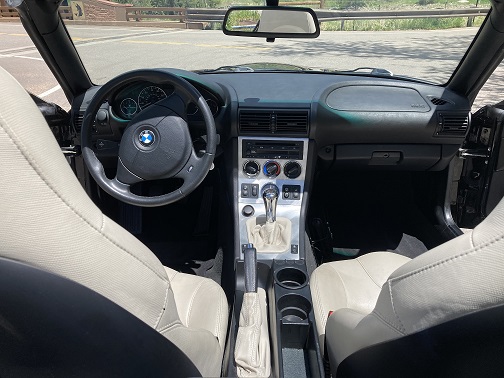 Very good sized (5.0 cu ft) trunk for a compact roadster. Battery, full tool kit and spare underneath lift up trunk floor panel. The car also has a fitted cover and a factory battery trickle charger if the car is to be stored for any length of time.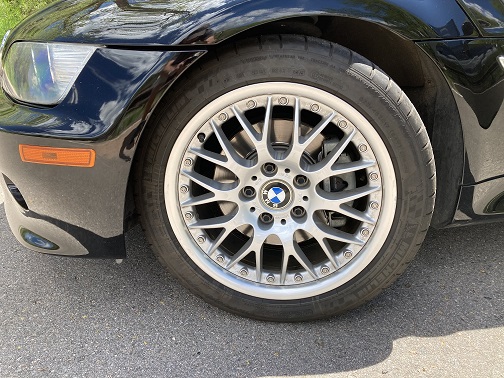 BMW alloy wheels in excellent condition, no curb rash. Shod with Michelin Pilot SS 225/45/ZR17 tires with only 3,000 miles on them.
BMWs are known for their power plants, especially their in-line sixes. This car is equipped with the rock solid M54B30 which produces 228 hp at 5,900 RPM and 221 lb-ft of torque at 3,500 RPM. It really pulls very strongly especially through 2nd gear and just sings all the way up into 5th! 0-60 comes in 5.7 seconds and yet provides low 20's mpg in town and 30 mpg on the highway. Excellent steering, brakes and suspension make for a great handling, fun car to drive!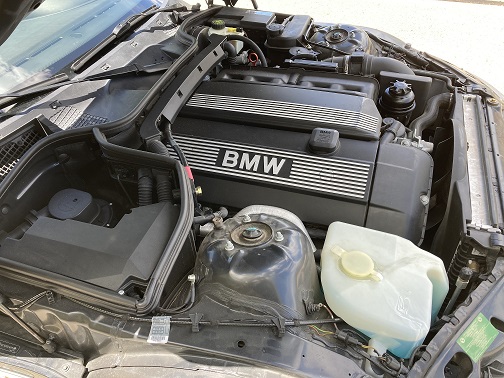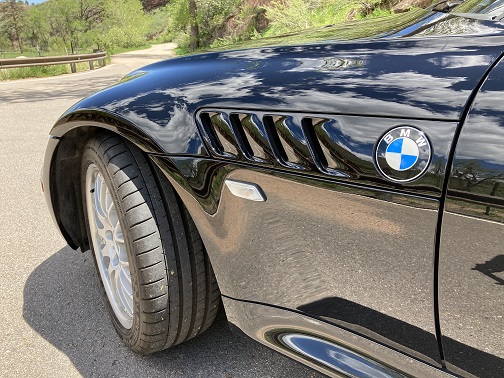 Great styling on the Z3's. We much prefer the look of these vs the later Z4's which were longer and heavier cars and do not appear as well balanced looking as the Z3's.
General Specifications:
Length 159.4 "
Width 68.5″
Height (to top of body) 50.9″
Wheelbase 96.3″
Curb weight: 2,910#