1956 MG MGA Roadster For Sale. This is MGA # HDT4317624 and was completed on July 13, 1956 in the first year of production for the now iconic MGA. It is equipped with a 1500 cc in-line 4 cylinder engine, a four speed transmission and wire wheels. It is finished in white with red leatherette interior along with a black top and tonneau cover. A very good example of the marque and model. JUST SOLD – THANK YOU.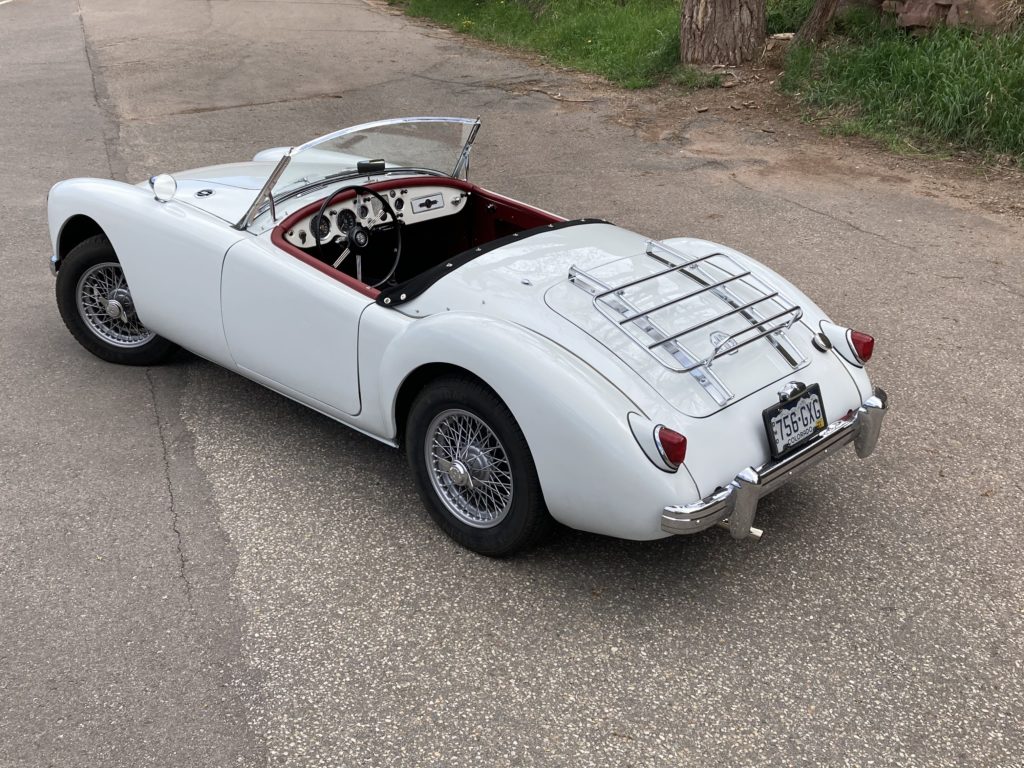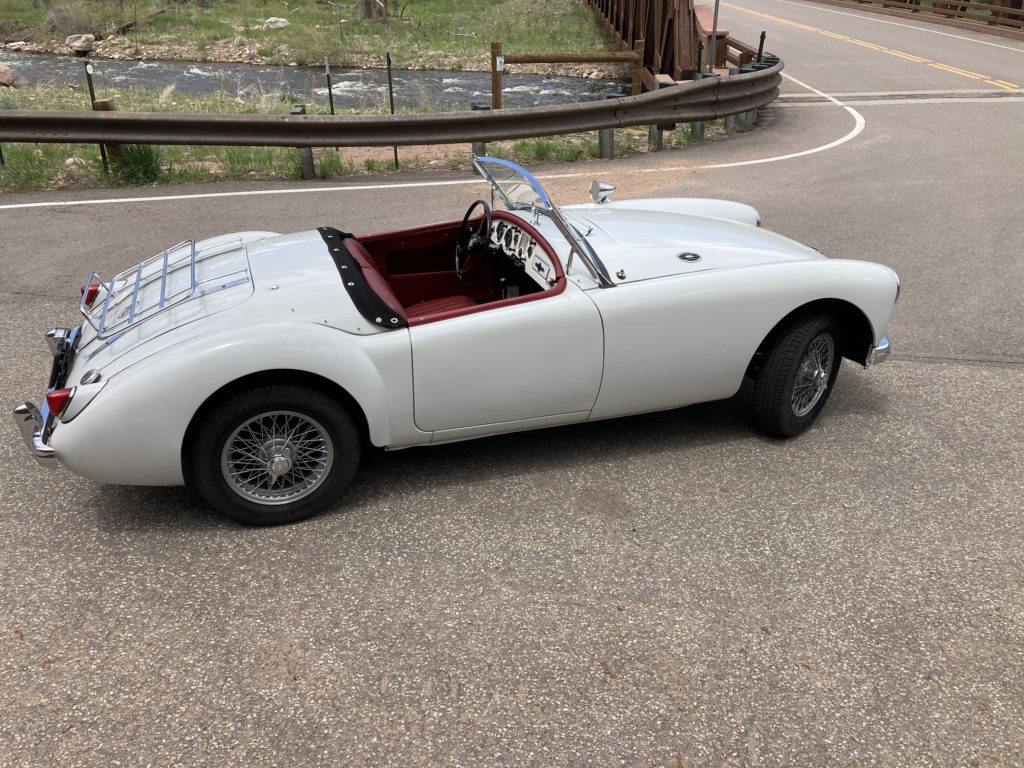 I took these photos on a nice Colorado blue sky day. I realized when looking at them that the same nice blue sky was also reflected in the paint of the car making for a bluish gray appearance (!); please know that the car is white; not blue gray!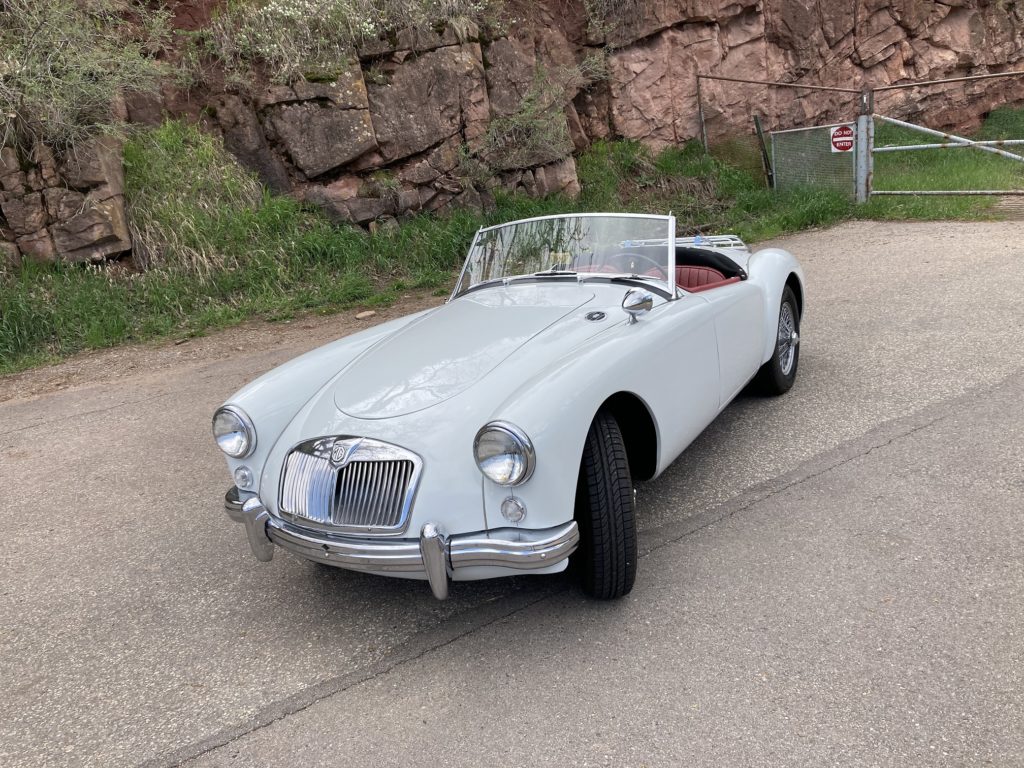 Many feel that this first version of the MGA roadster is the best looking of all MG sports cars and we agree! A's are also very good driving cars and are a pleasure to drive and own.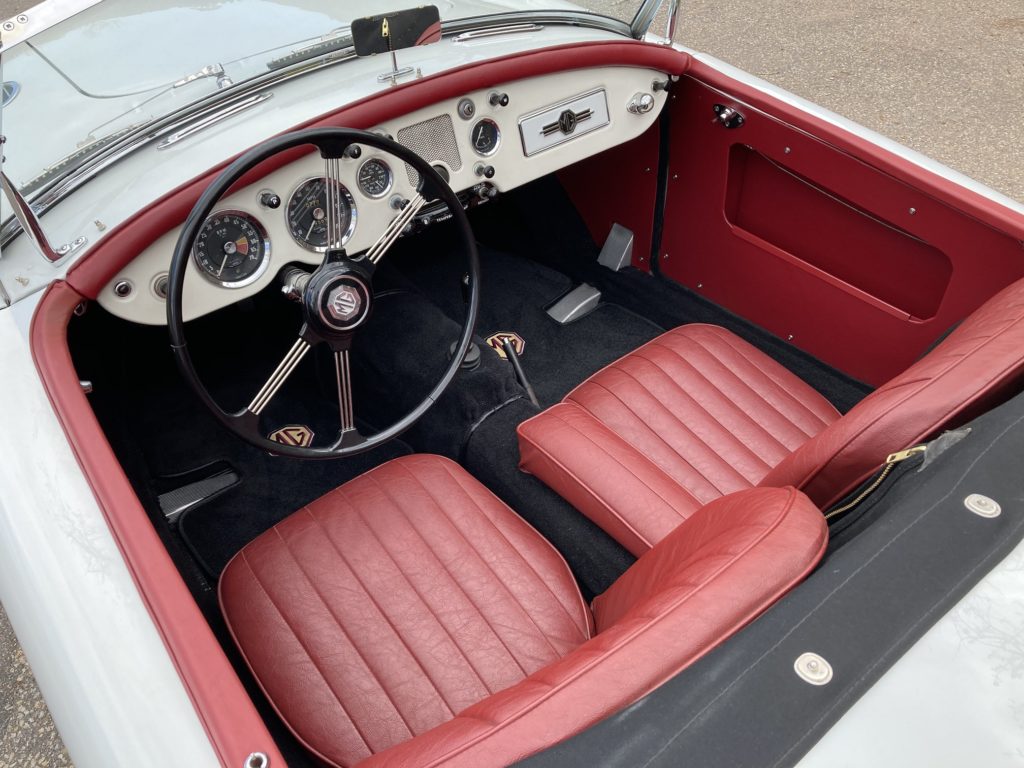 Beautiful red leatherette interior. New carpets with MG logo'd mats.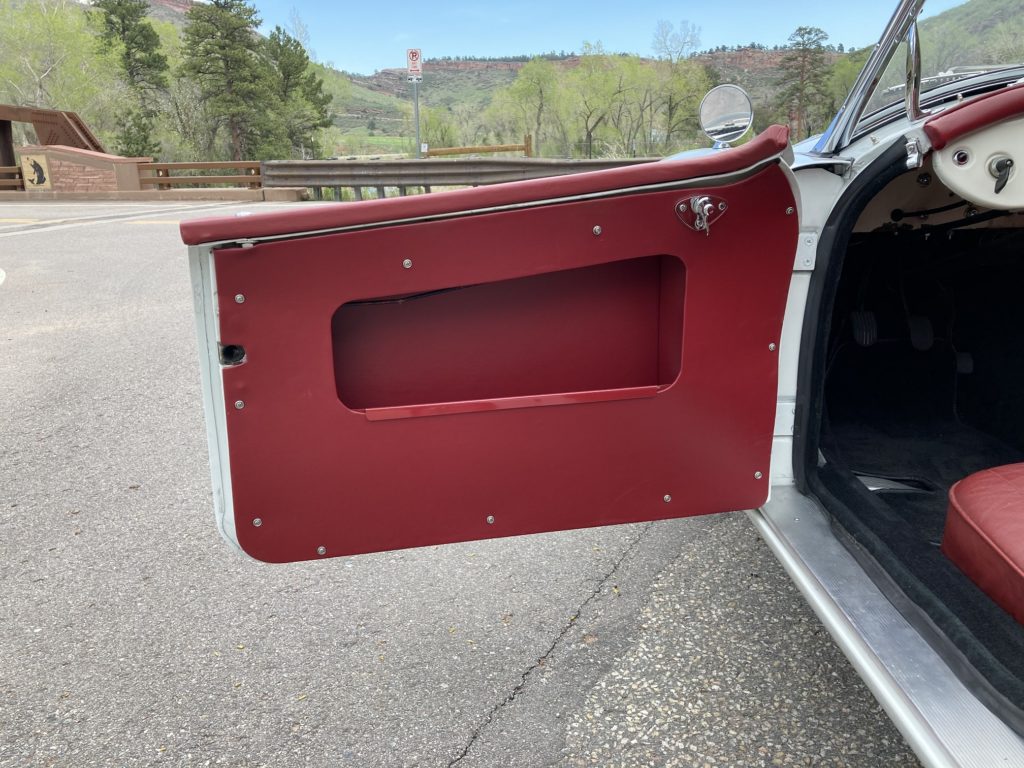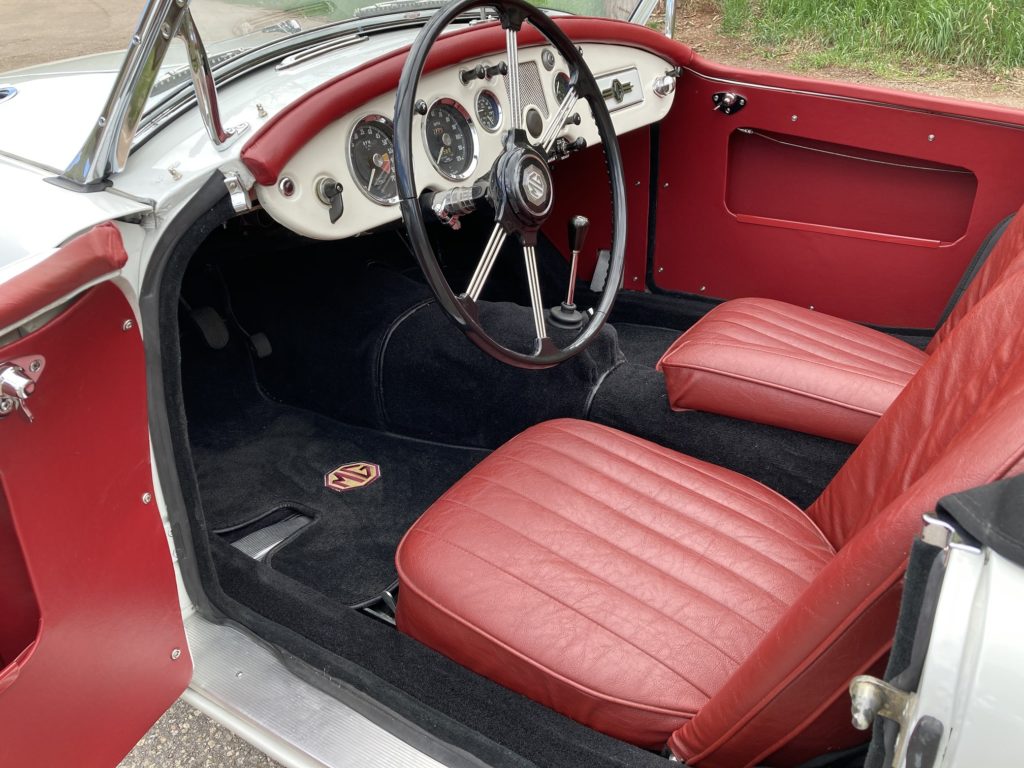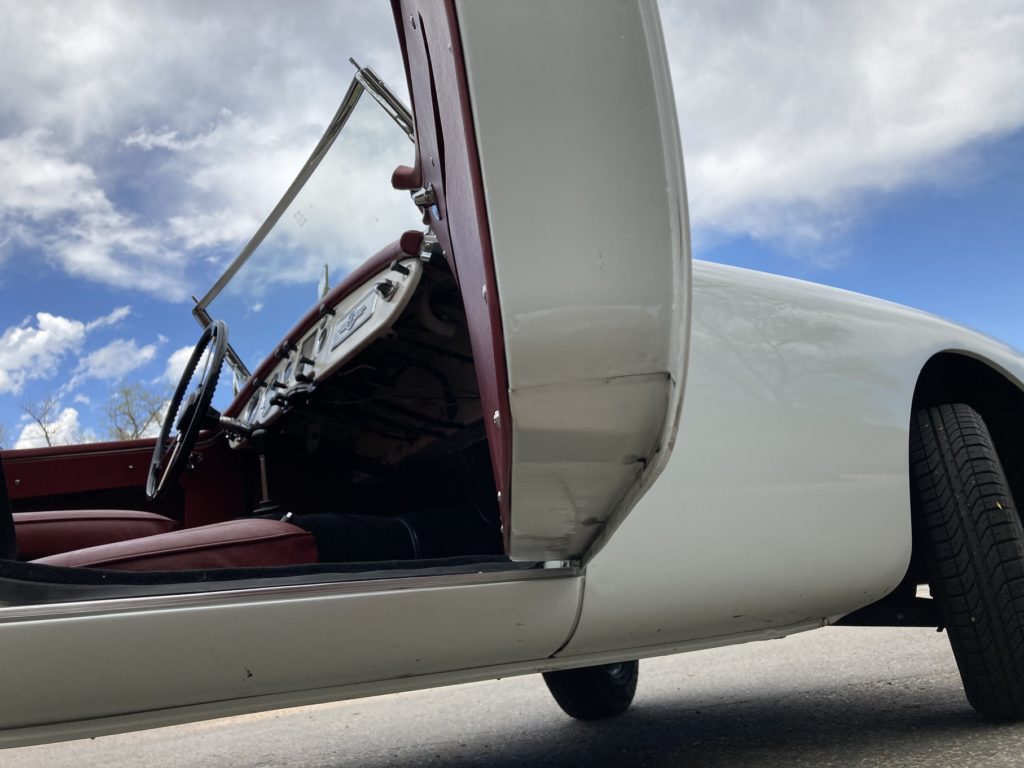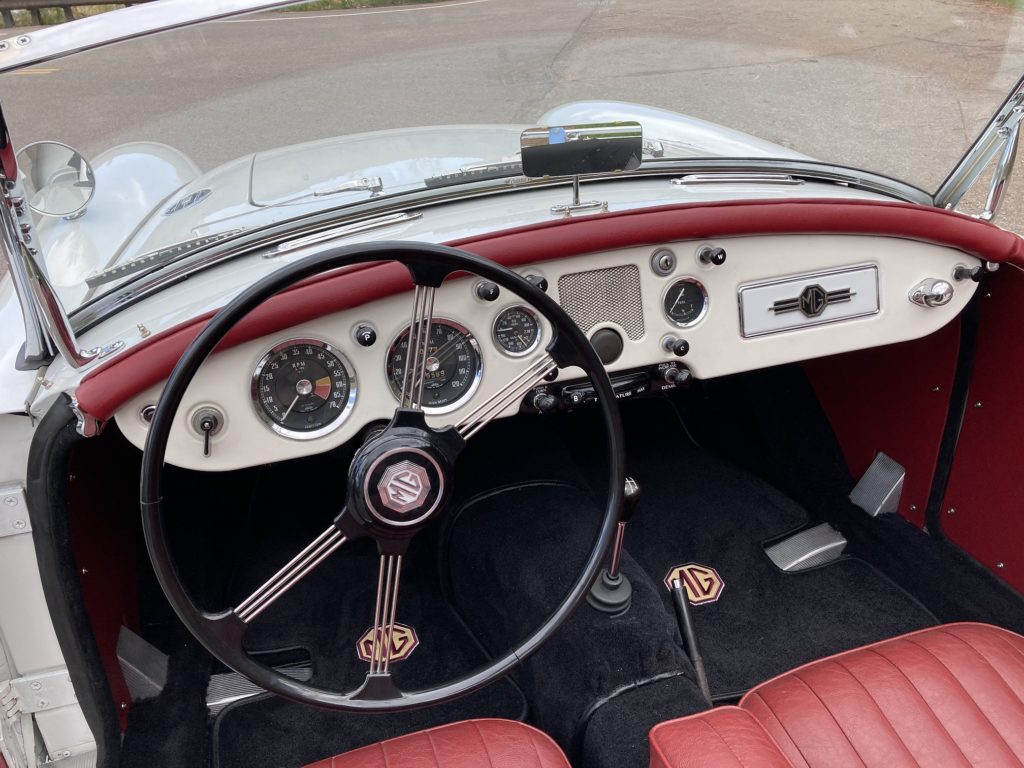 New black StayFast cloth tonneau cover. Car also has new top.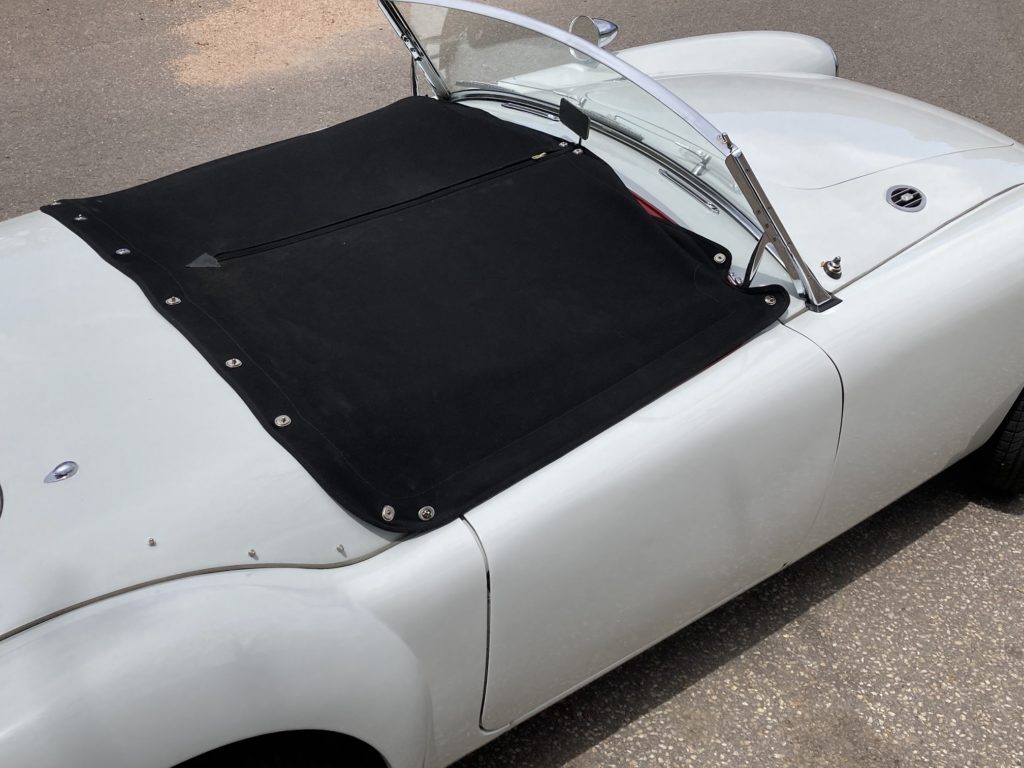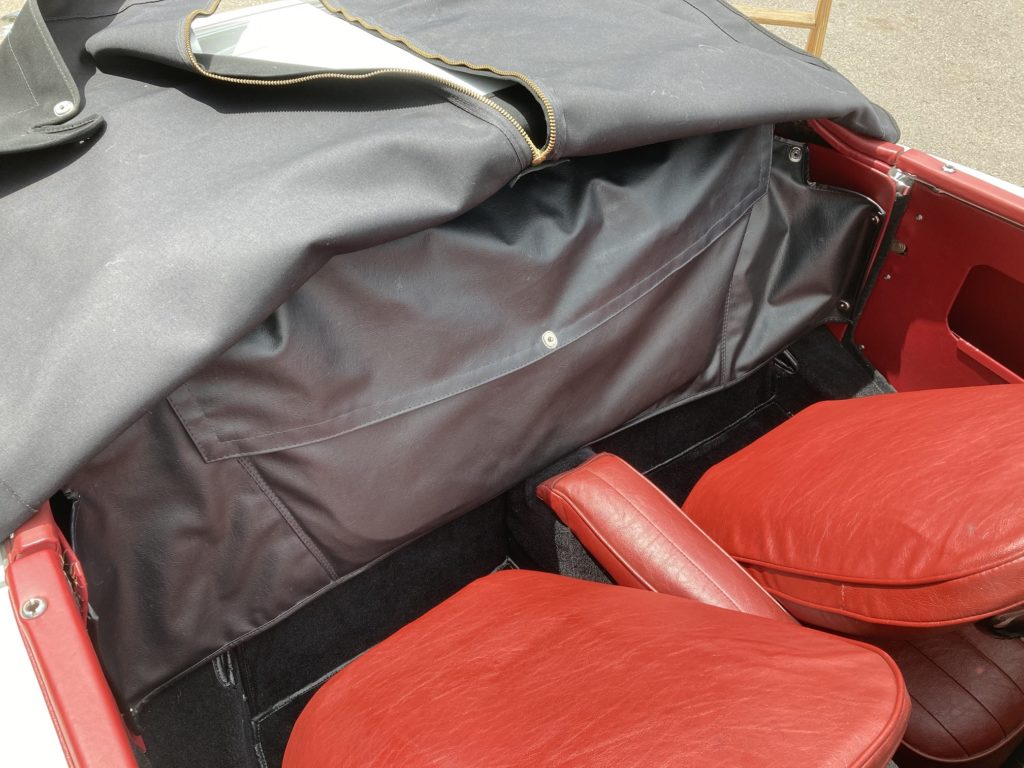 Proper pouch behind seats for side curtain stowage. Side curtains are new as is black soft top and tonneau cover.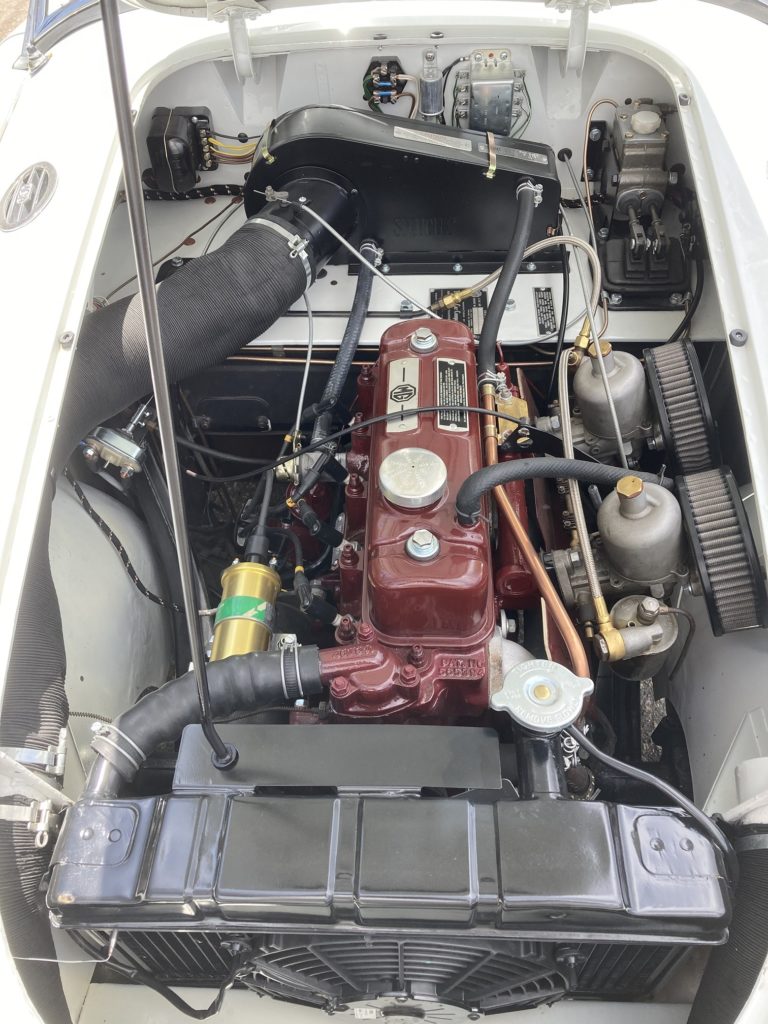 Spotless, very Bristol engine and engine bay. Note auxiliary electric fan which is a good practical upgrade.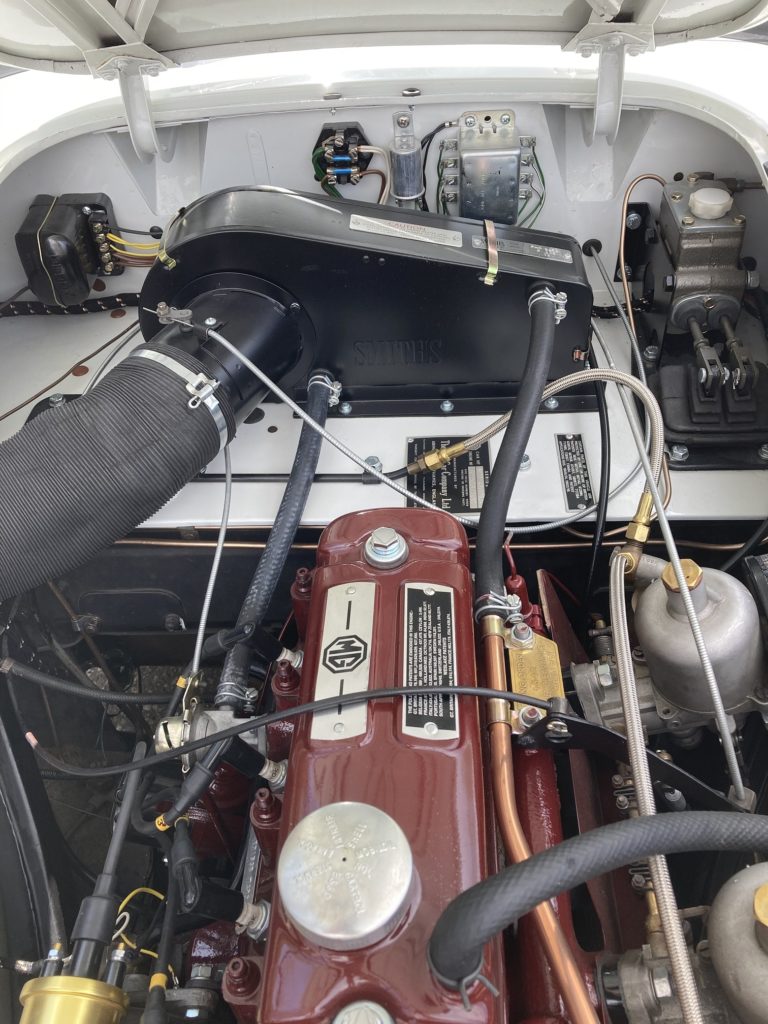 Engine # BP15GB  7490.
ID Plate showing Car and Engine Nos.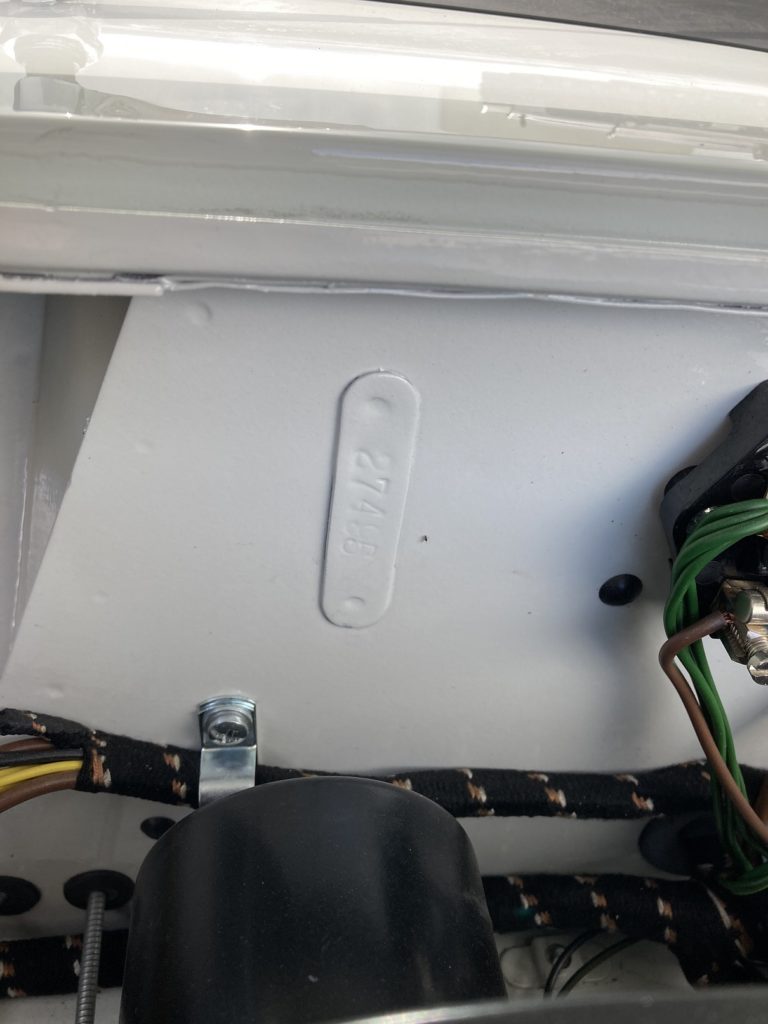 Body Number Plate.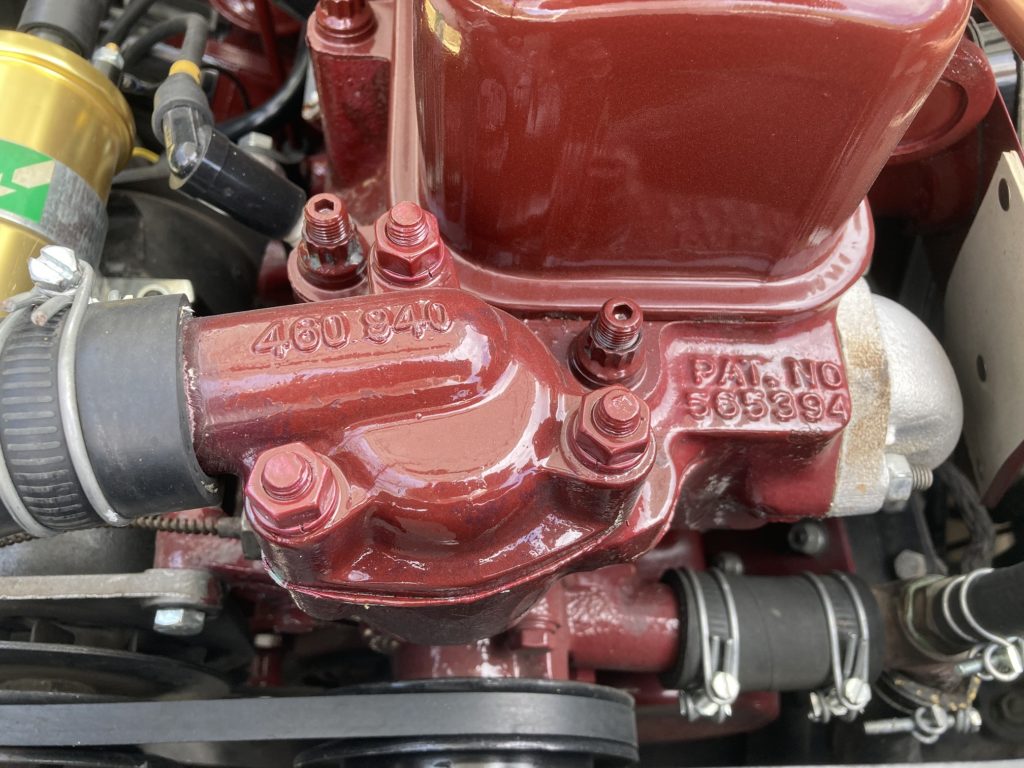 Note proper type hose clamps.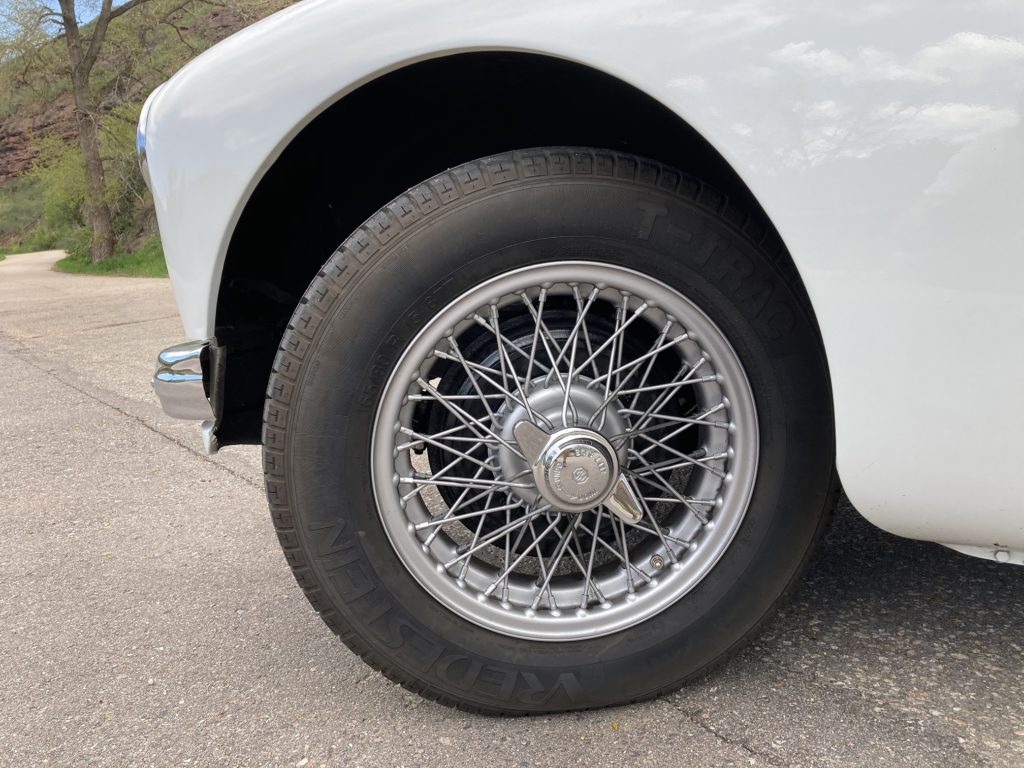 New Vredestein T-Trac 65/80 R15 Tires mounted on 60 spoke wire wheels with new 2 eared knock offs.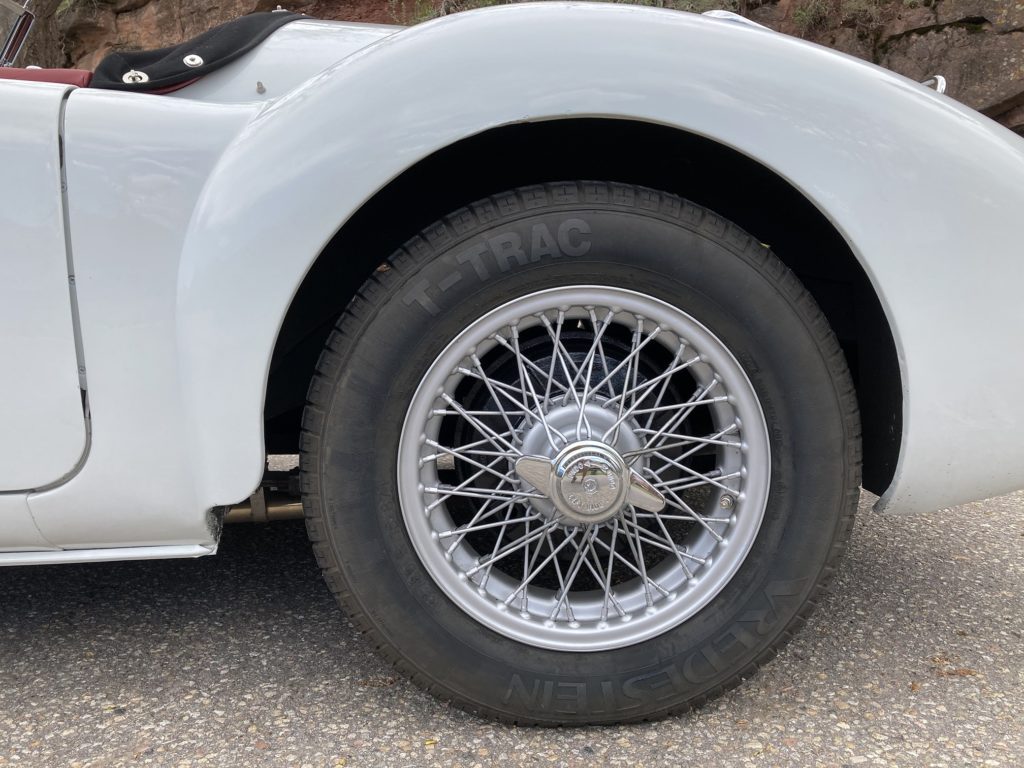 Interior of fully carpeted boot. Proper tool roll, mounted hand starting crank, jack, wool blanket!
Spare wire wheel with matching new Vredestein tire; correct holding plate, cover.
Signature MGA oval cowl vents. The A has pleasing design details, from these to the lack of exterior door and boot handles so not to break the beautiful lines of the car, to the layout of the dash and more. All very tastefully done.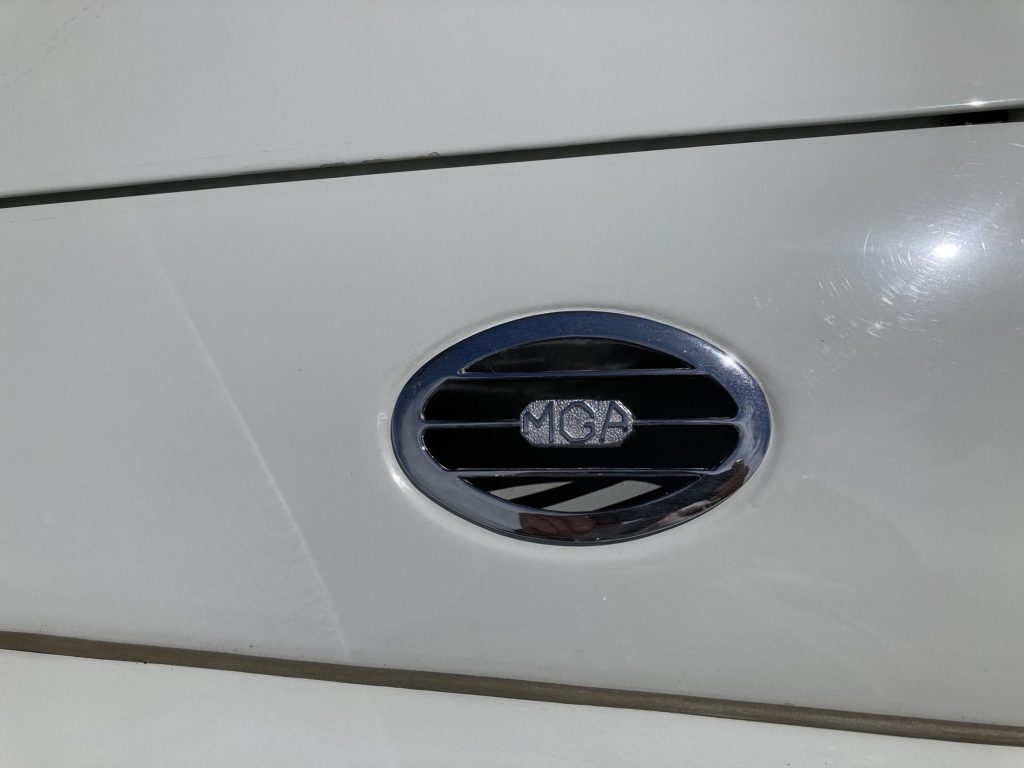 The car is solid underneath and not rusty.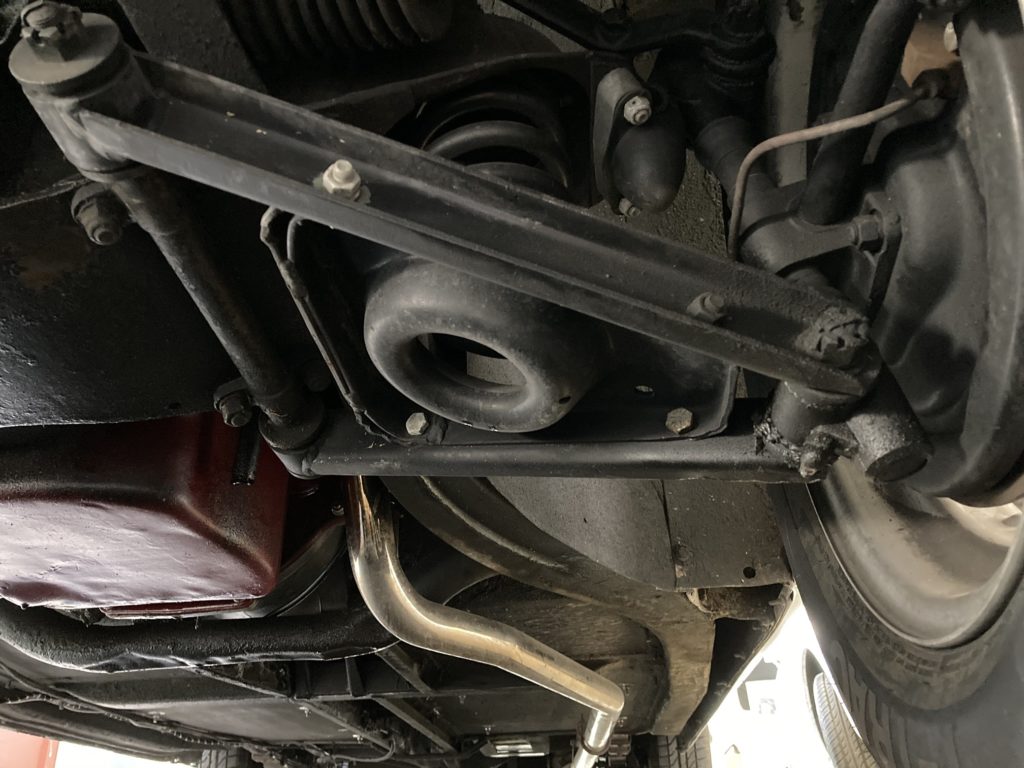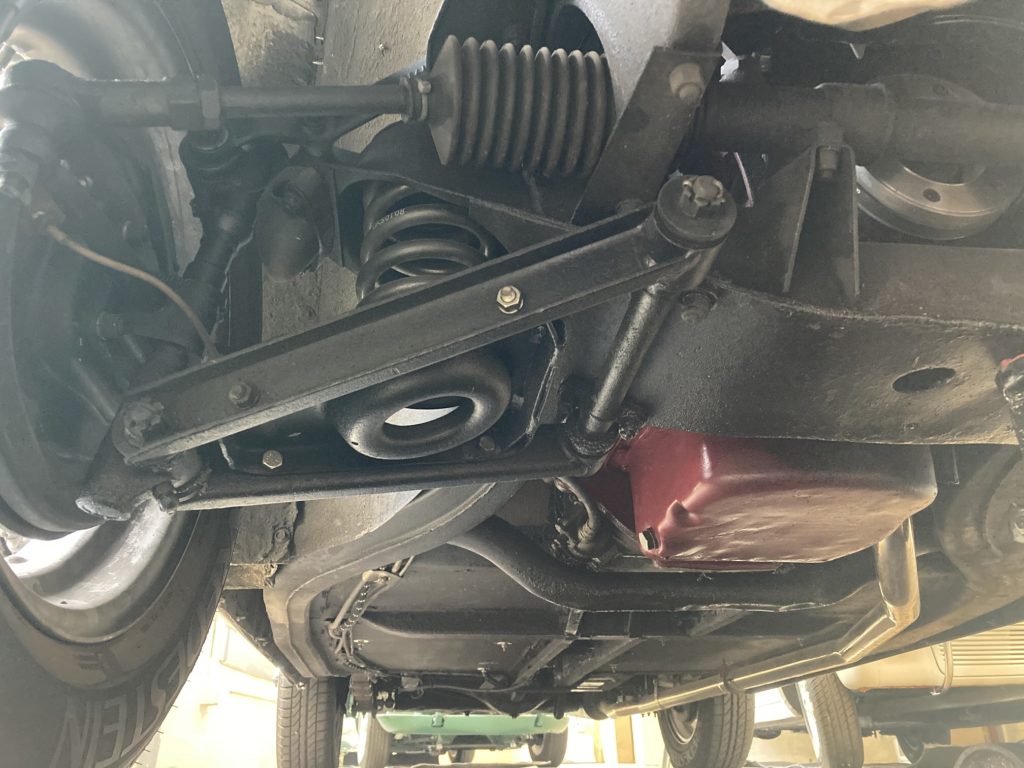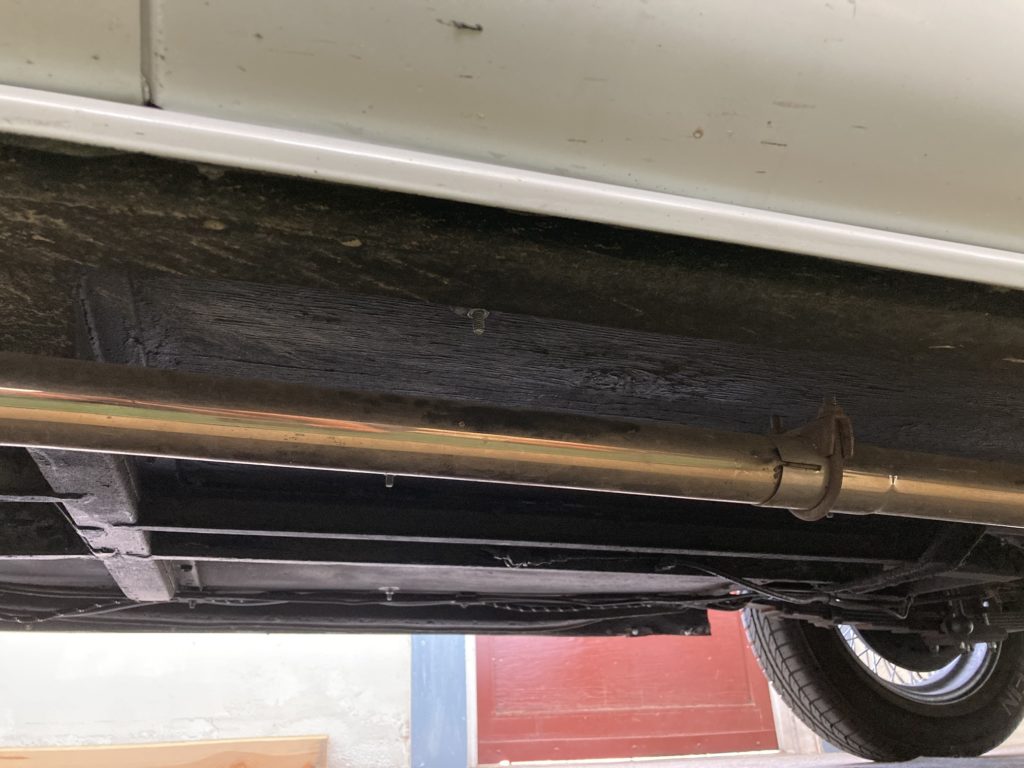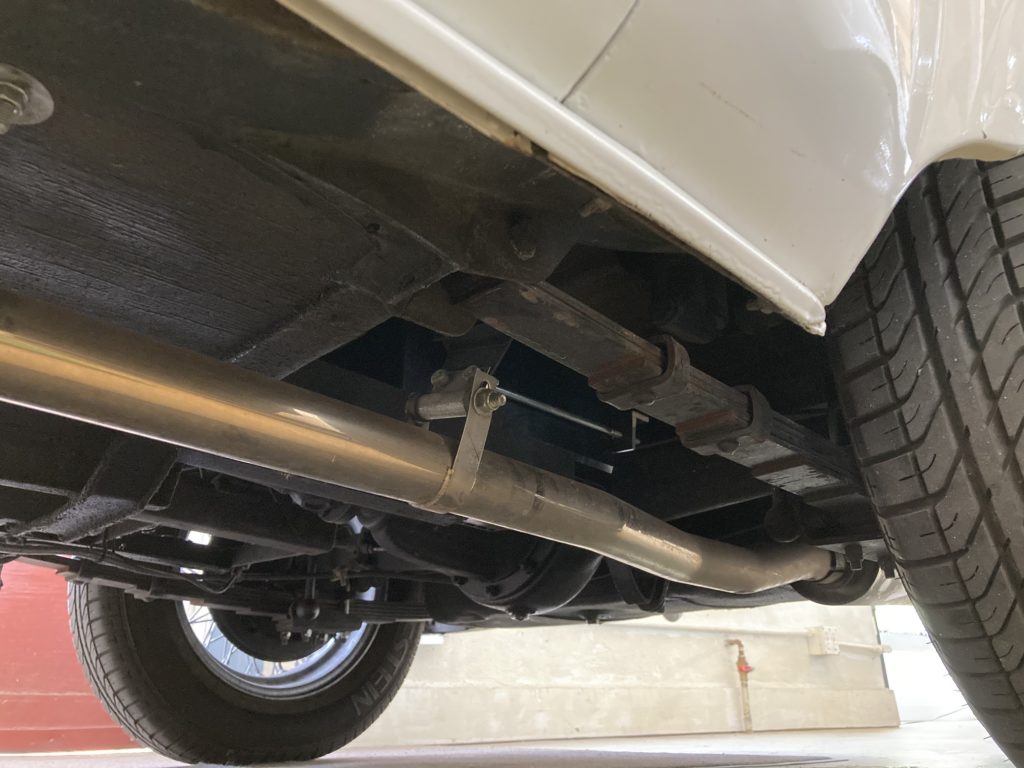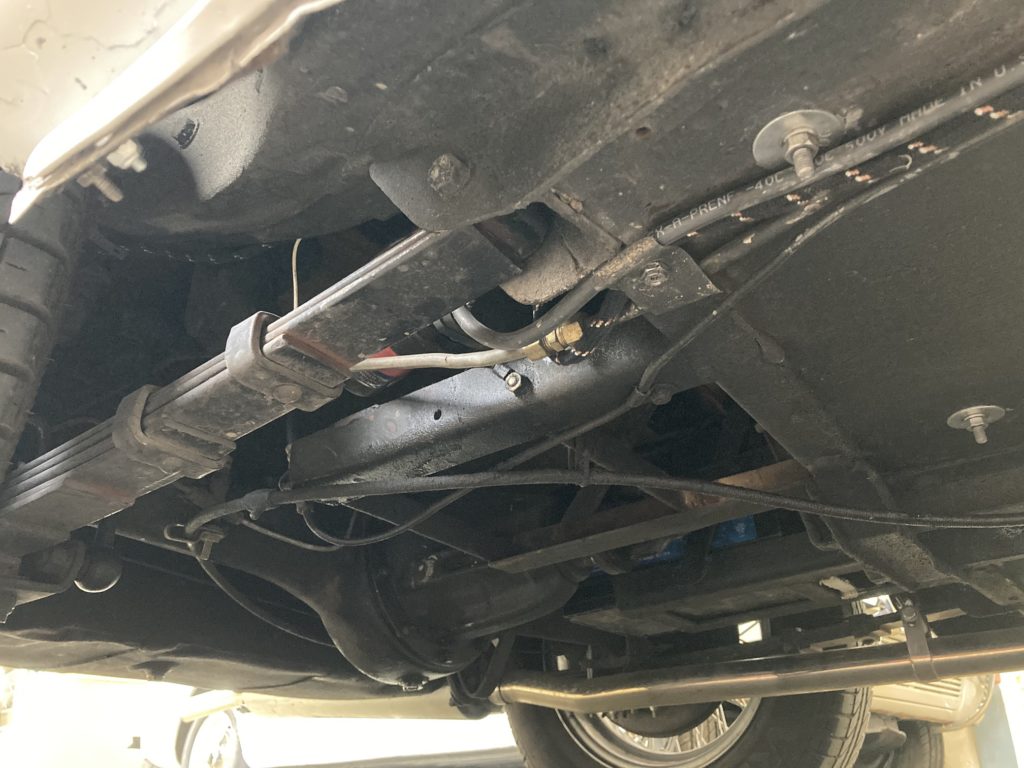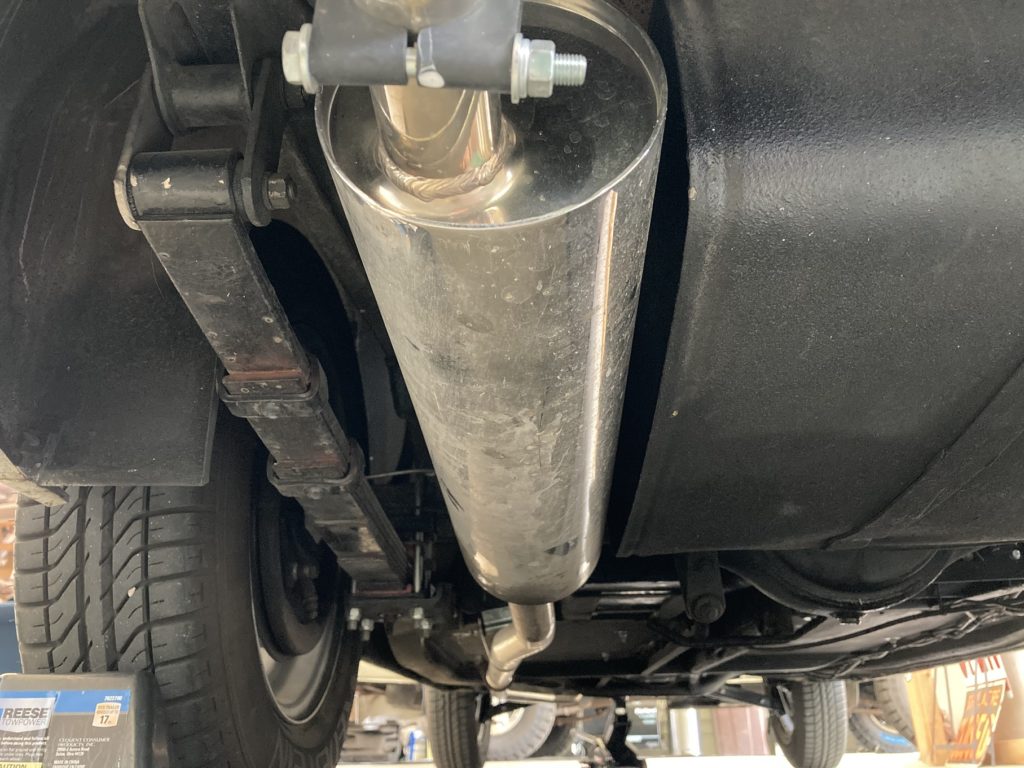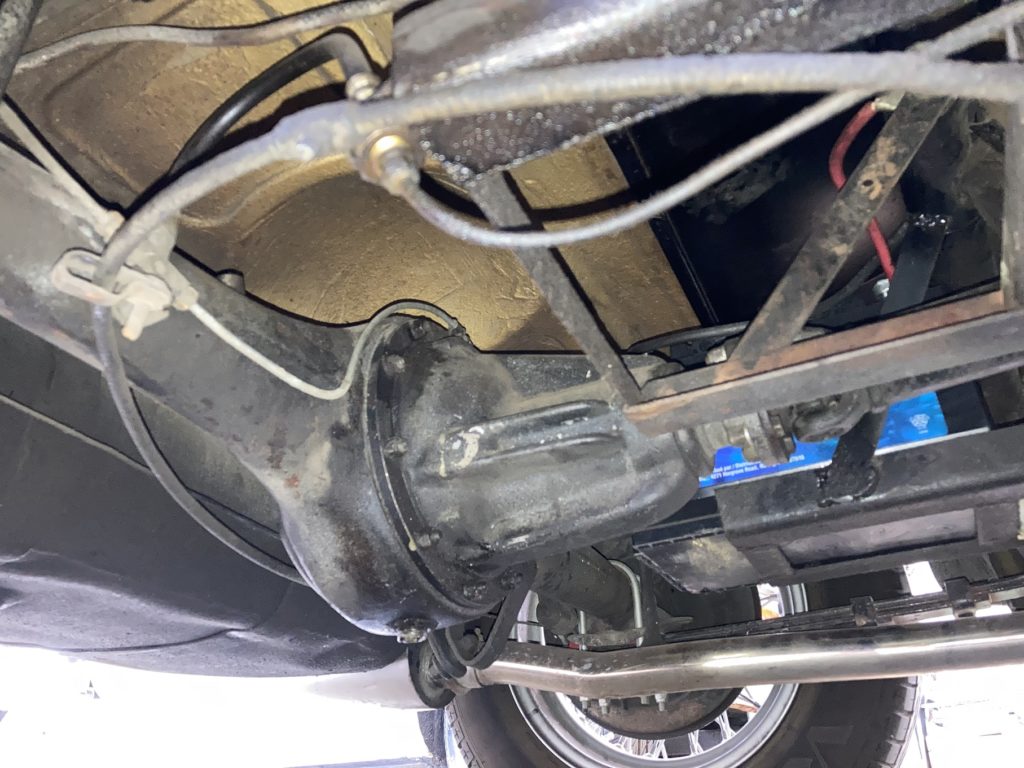 We are quite familiar with this MGA, having sold it to its most recent owner in 2015. As you can see by the photos the car received fastidious care under his ownership. All records, down to a detailed mileage log with every fuel fill up (!), and service receipts for the last 6 years are with the car. Prior to this there are complete records (also with car) back to 2012 (some 7,000 miles ago) which is when the car received a complete mechanical and electrical refurbishment, including an engine rebuild, etc.. The car has been here in Colorado for the past 21 years and was purchased out of Florida in 2000. Total restoration investment in the car during this time is nearly $ 57,000. "Little White" is being offered for sale with a clear Colorado title and is being sold due to the prior owner relocating out of state.
The car has its owners handbook, a workshop manual, a Heritage Trust Certificate and is registered with the North American MGA Registry (NAMGAR).
While the car is very good it has some minor cosmetic flaws as may be expected in a car now 65 years young! There are photos of these included below:
Overall the paint (Old English White) on the car presents very well but has a few chips and nicks on the lower front rockers and the lower front valance beneath the bumper. The valance itself also needs straightened as it appears to have contacted a curb when being parked. The most visible paint blem is on top of the front right fender as shown below and there is a small crack in the paint by the lower left rear of the boot lid.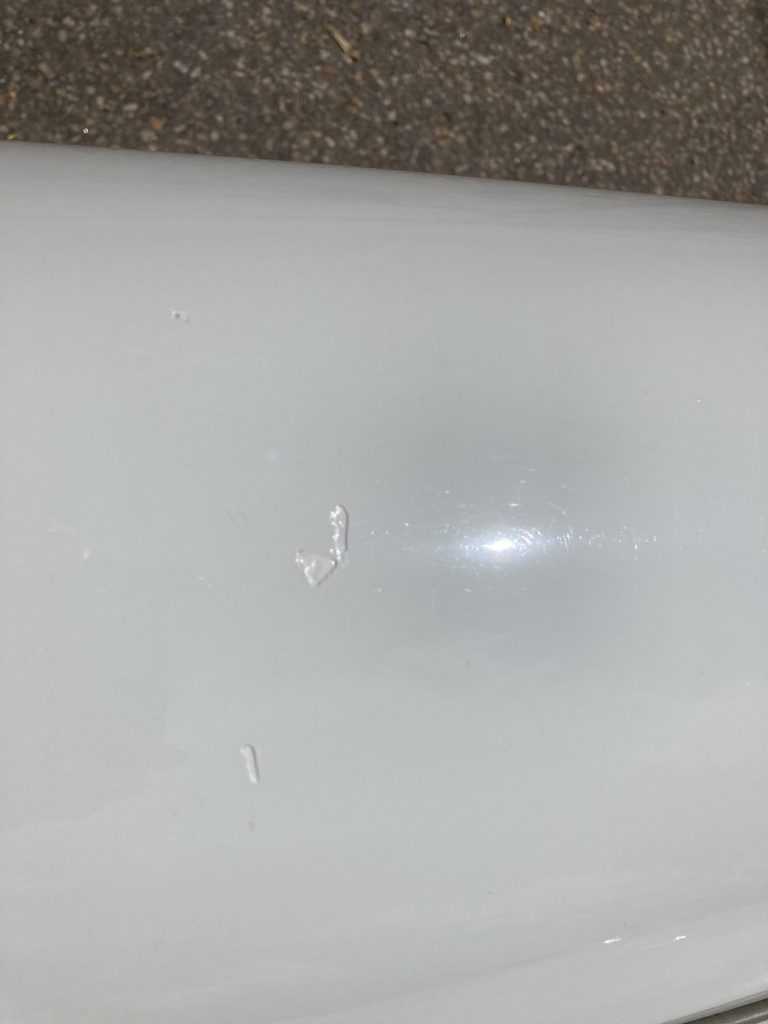 The lower surround of the front grille has a ding along with a corresponding scratch in the front bumper beneath the grille at this spot.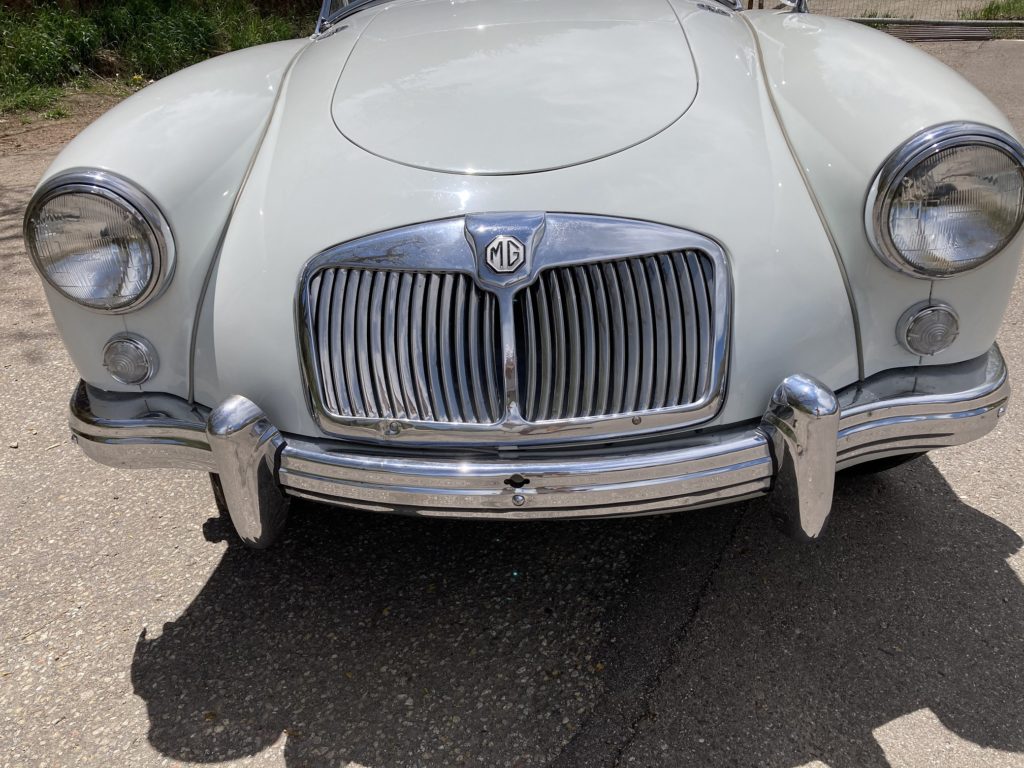 Despite these,the car presents and shows very well. As with every car we sell, we of course welcome your personal inspection and a test drive.