1966 VW Bug For Sale. Fun, cool little Bug. One of my favorite personal cars but its time for me to pass it on to someone that will drive and use it more than I have been recently.
I bought it out of Southern Cal with CA black plates 6+ years ago; not rusty, solid car. Runs and drives well. It scoots along pretty well with its dual port engine with twin Weber carbs and extractor exhaust. A blast to drive!
Paint is scruffy, "great patina". Originally Bahama Blue, then sunshine yellow and now is in the same PT Boat Gray I bought it with. Unassuming, last of the glass covered headlight cars, good classic German chrome steel bumpers, vintage roof rack. Red leatherette interior in great shape. Now 12 v electrical with alternator; heat tubes off/heat channels good, wipers on the fritz, good sound from more modern Blaupunkt AM/FM Cassette built into the rear of the glove compartment, old classic Blaupunkt radio still in dash.
Hard to find good ones of these anymore. The next 912!!  JUST SOLD – THANK YOU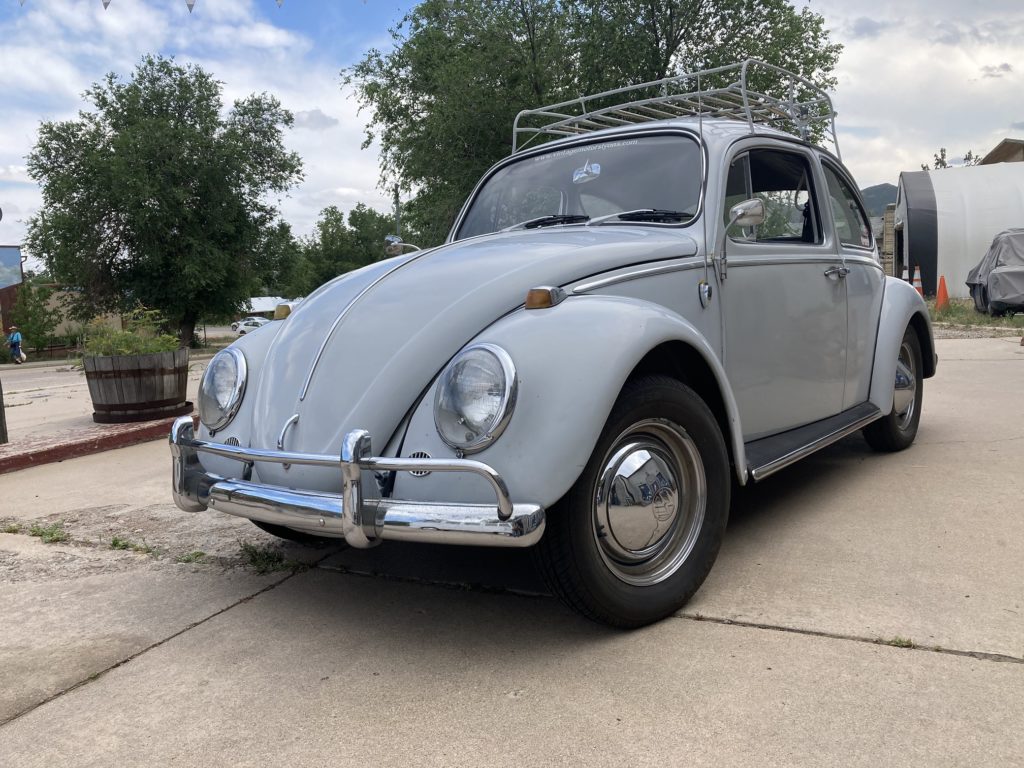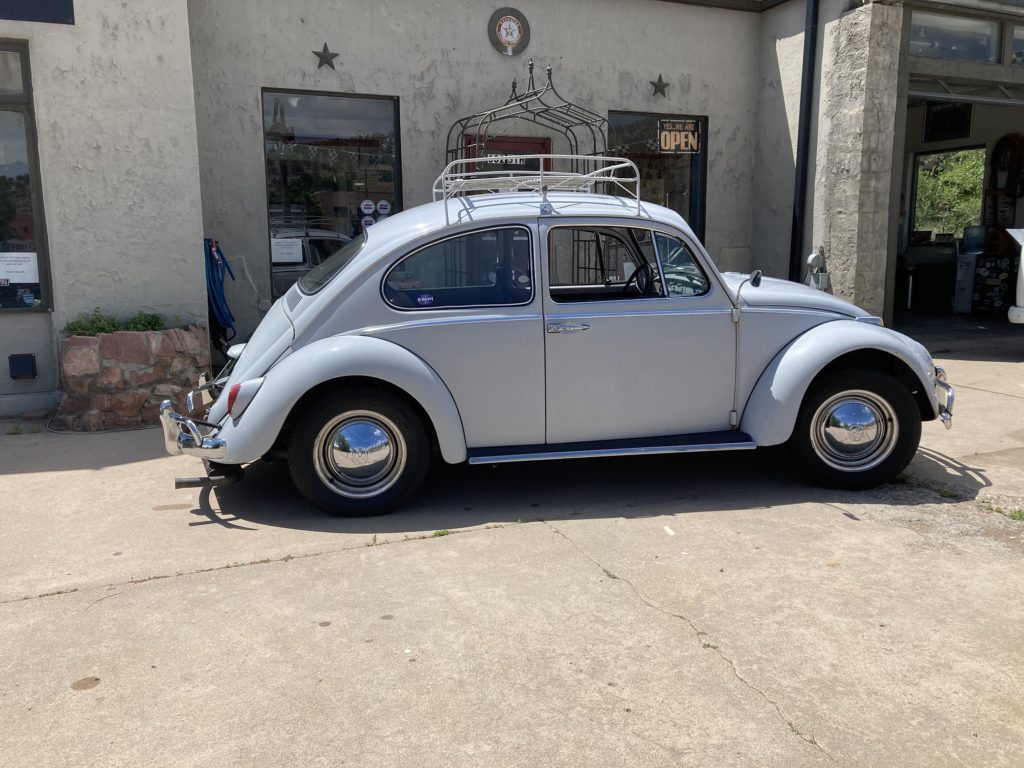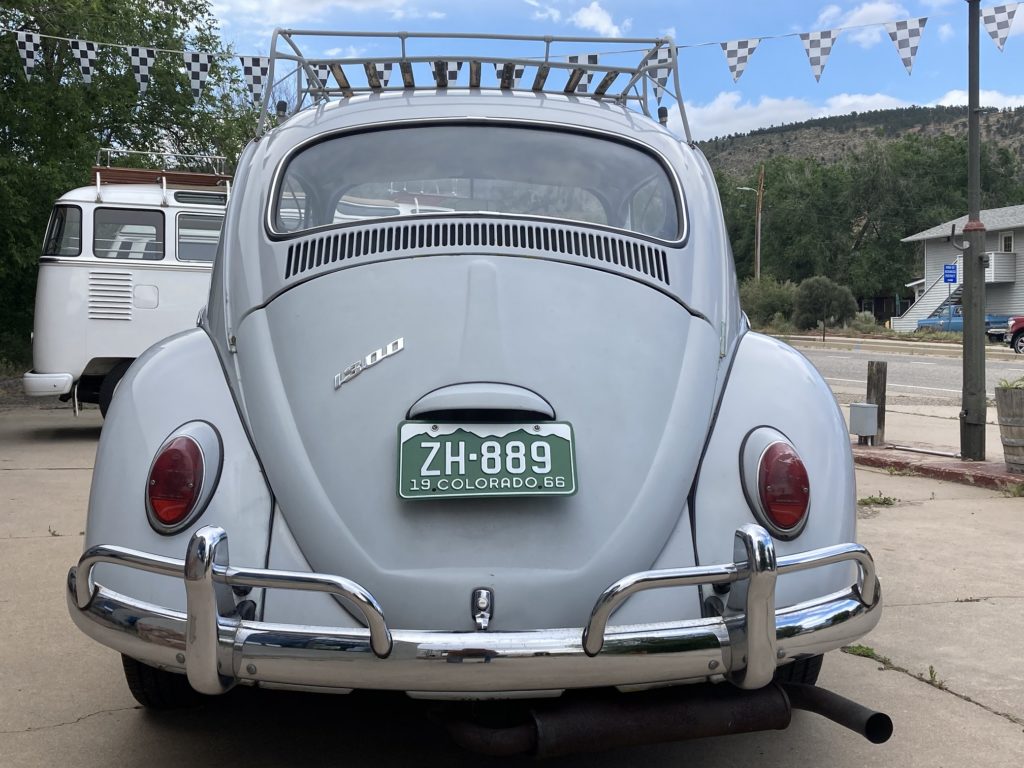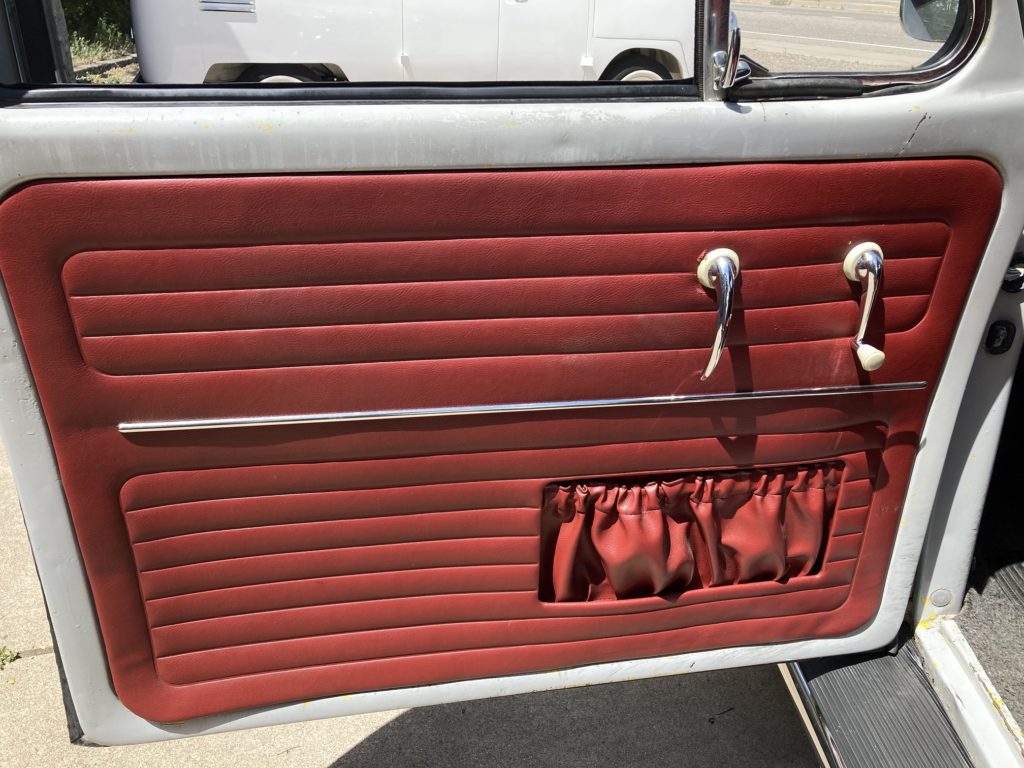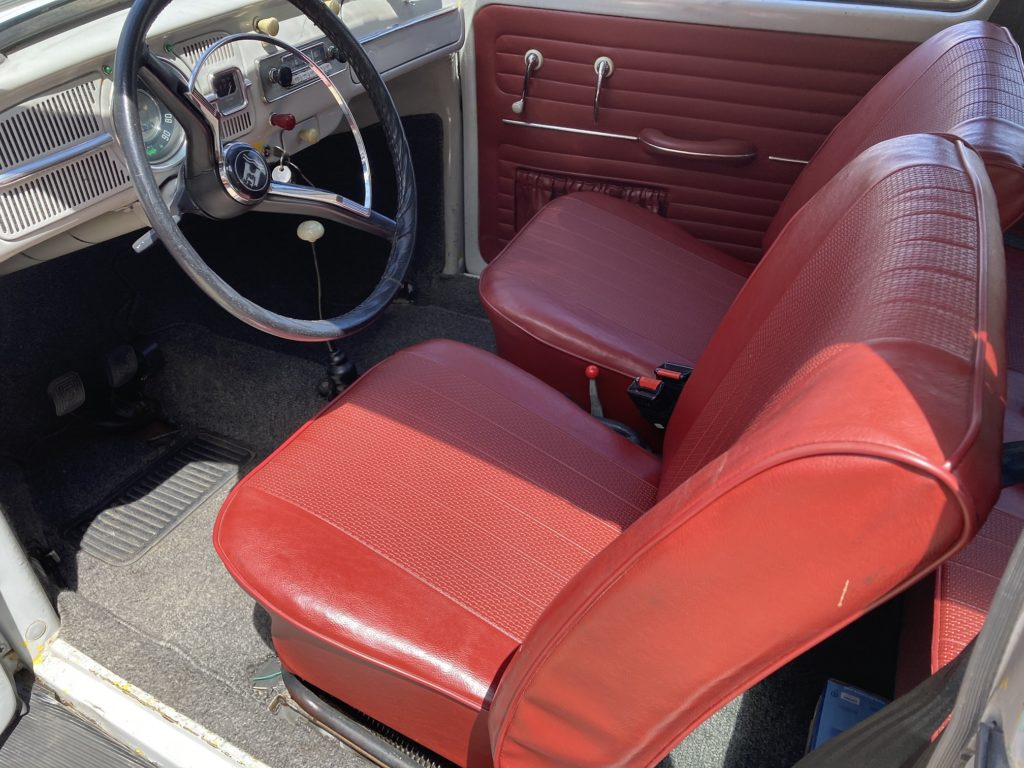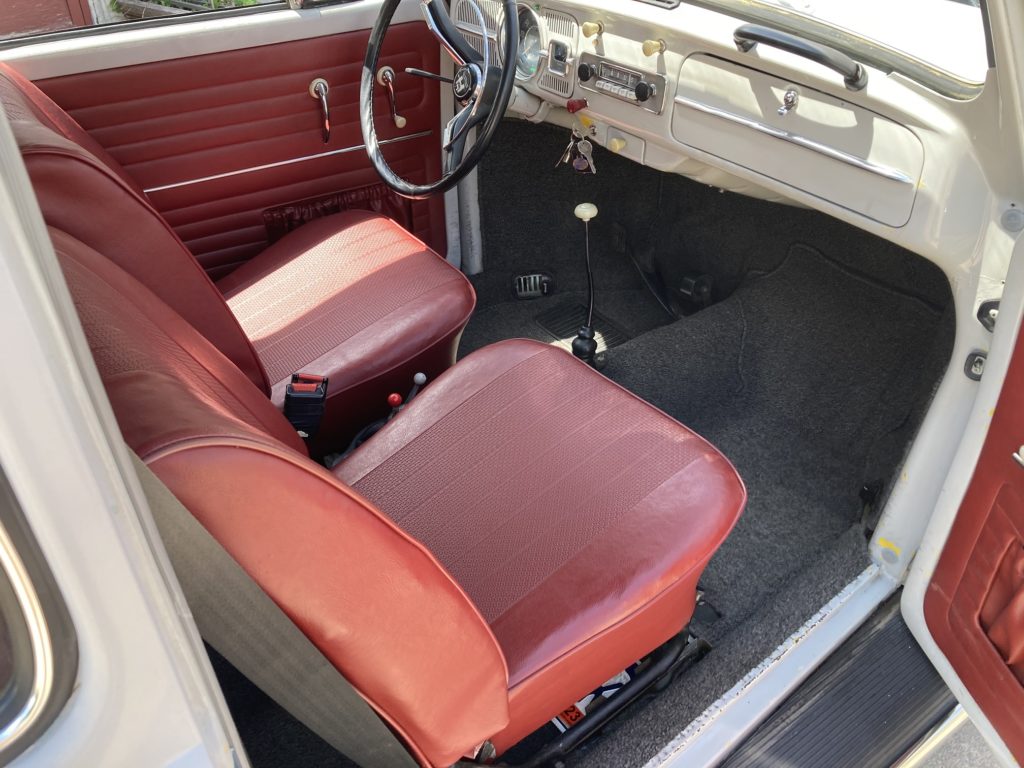 Does one need much more than a speedometer and a fuel gauge?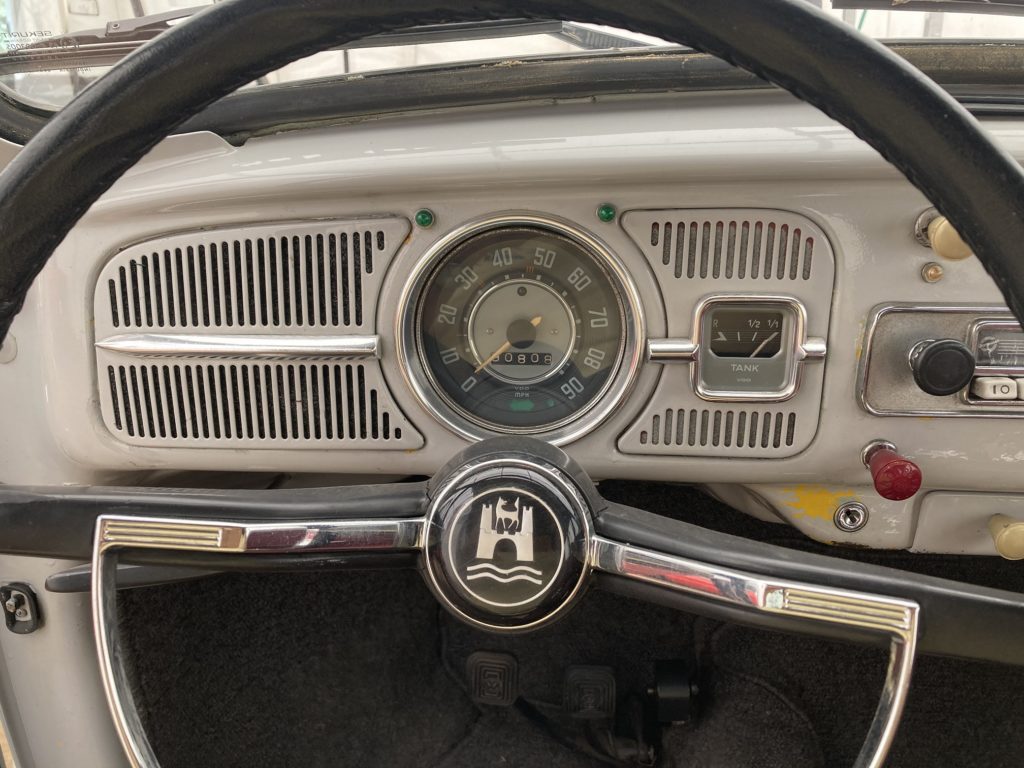 Old School German Blaupunkt AM Radio in Dash; more modern functioning one in rear of glove compartment.
Dual port engine with Weber carbs and EMPI air filters.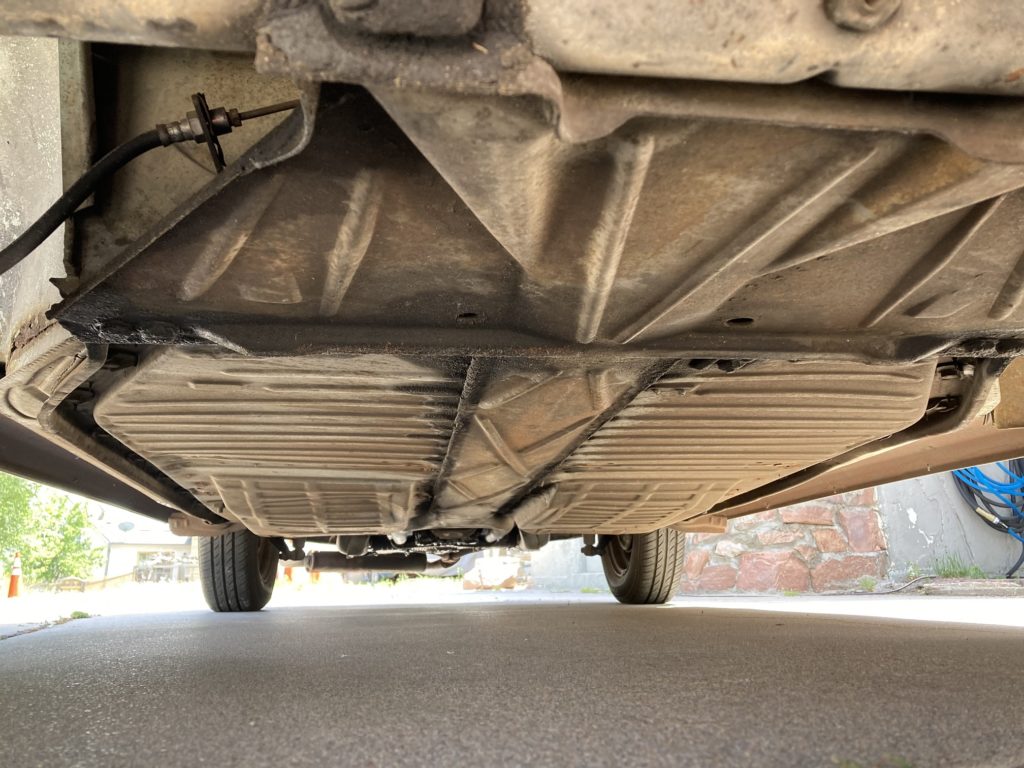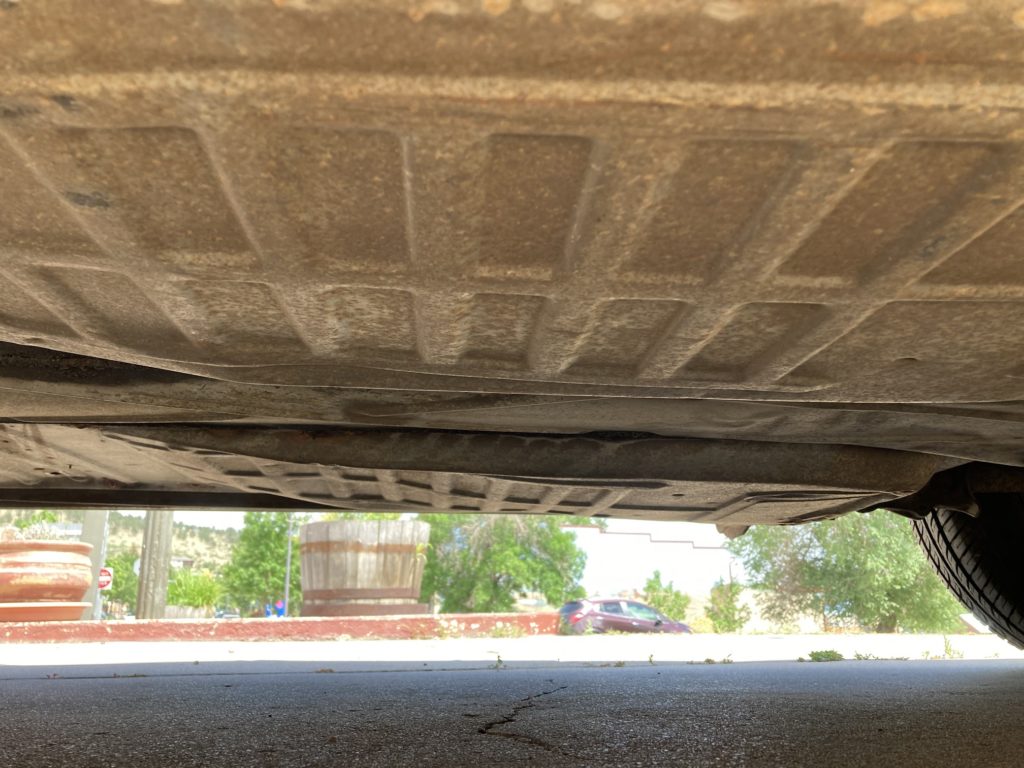 Original pans and jack posts in good shape.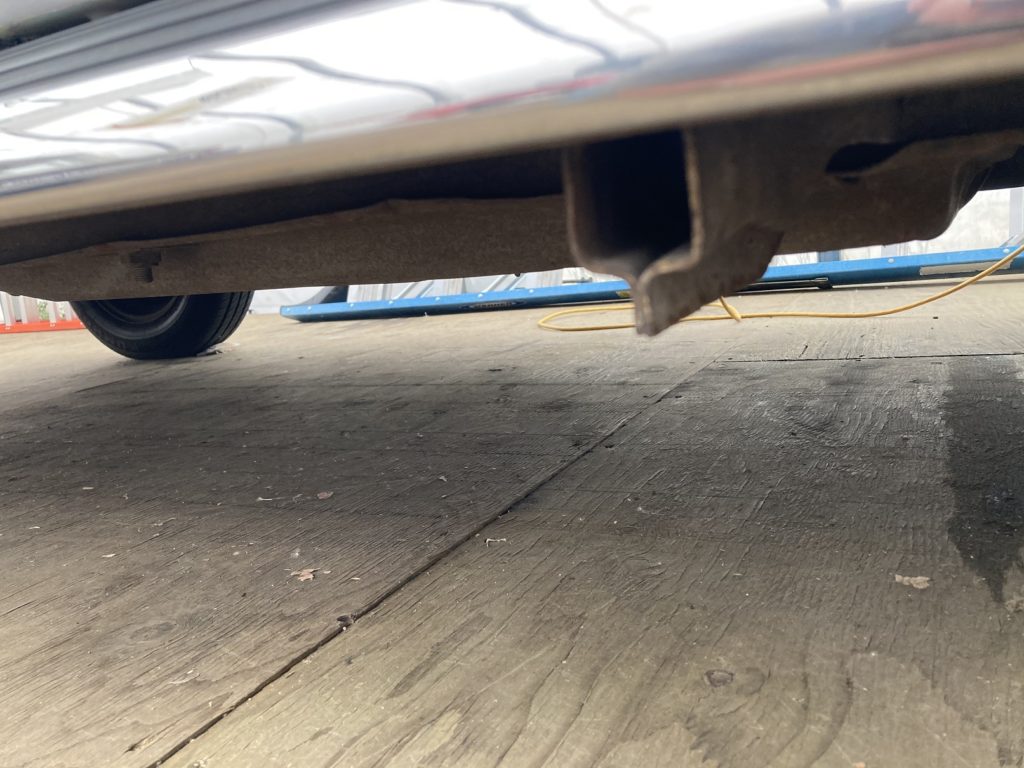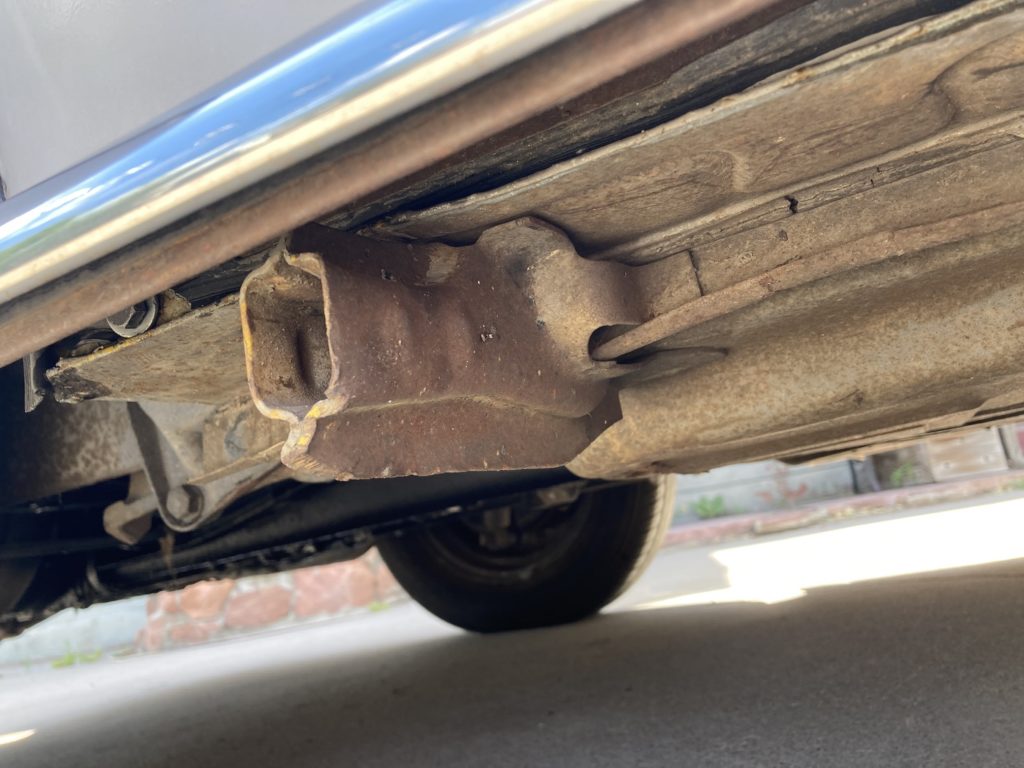 Some cool Bug photos: